Bangkok is one of the most visited cities on the planet. More than 17 million people find their way to Asia's "City of Angels" for the food, nightlife, and culture every year. In 2019, those travelers will be landing in a Bangkok that's a little bit more luxurious than it used to be. A spate of new openings all over the city are adding to the already jam-packed list of luxury hotels in Thailand's capital, some part of a brave new push into Southeast Asia, others a long-awaited arrival. The best stop for urban adventure on every itinerary through Southeast Asia, Bangkok's reputation for hospitality is only going to get better in 2019.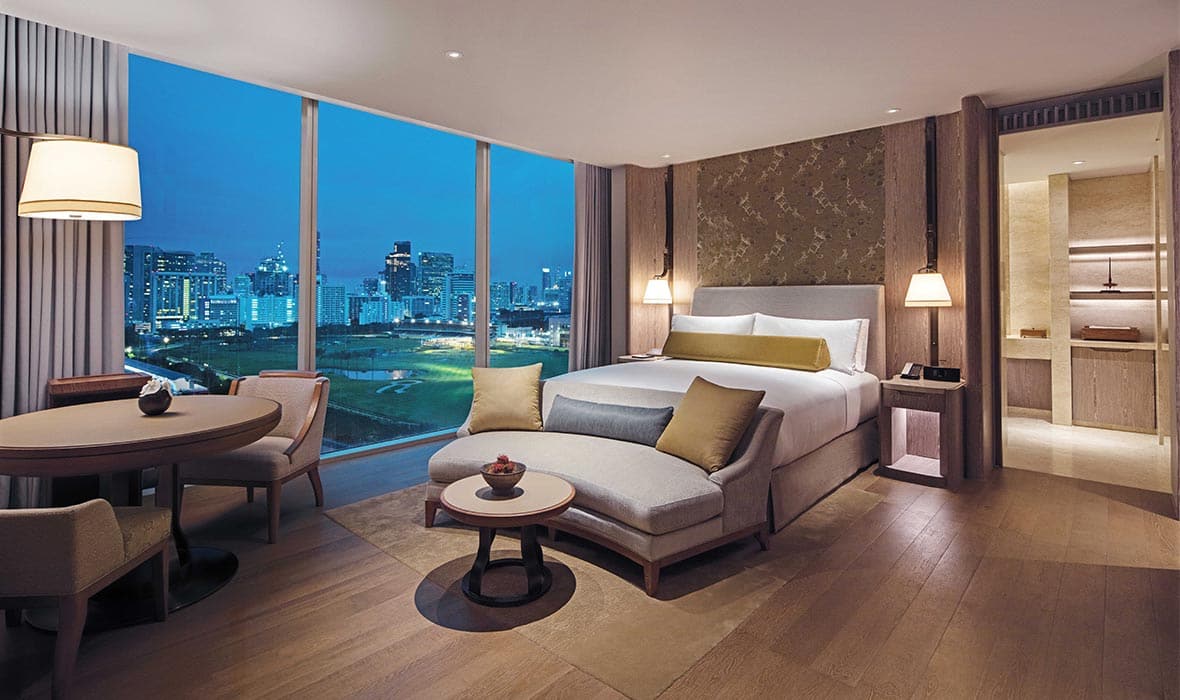 Opening in August, the Waldorf Astoria can be found in the Magnolias Ratchadamri Boulevard, a modern mixed-use highrise in Bangkok's commercial business district. For the hotel's interior, Hong Kong-based architect André Fu harmonizes vaulted ceilings, bronze accents, and classic Thai aesthetics.
Travelers can stay in one of the hotel's 171 rooms and suites, which start at over 500 square feet and feature floor-to-ceiling windows, walk-in closets, and a personal bar. Considering the tropical climate, guests may want to indulge in the 82-foot outdoor infinity pool, which is temperature controlled and has private cabanas, or visit one of the spa's three private treatment rooms that focus on traditional Thai massages.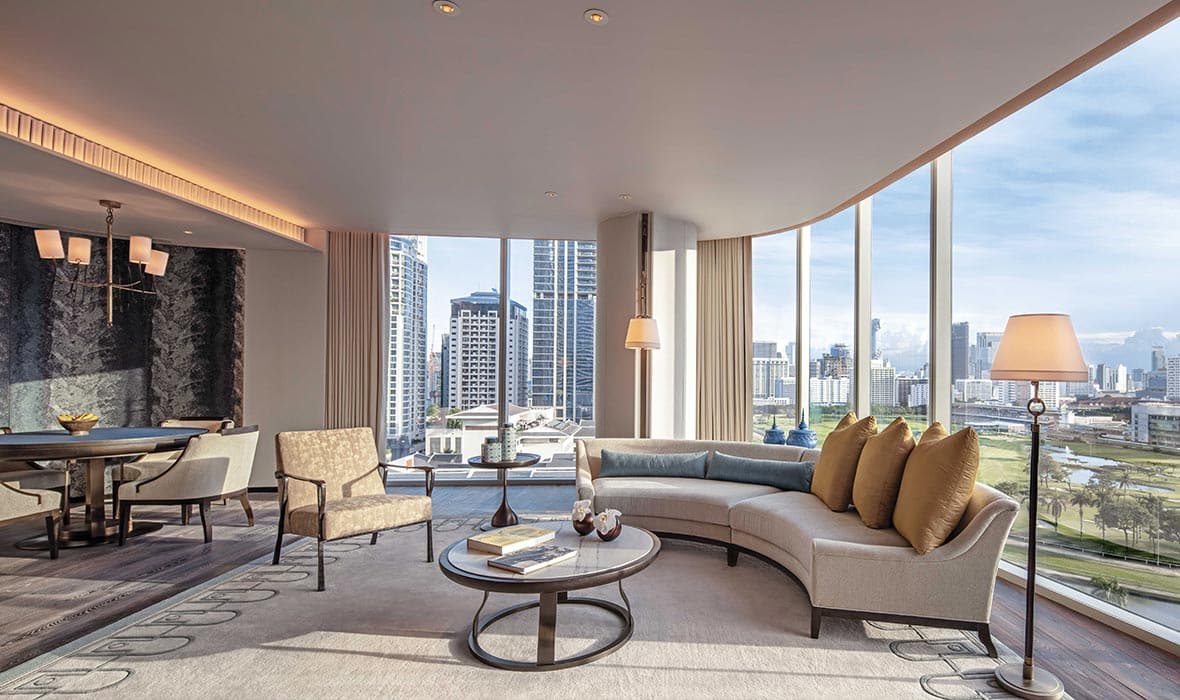 Bon vivants will appreciate a variety of culinary options. Inspired by New York steakhouses, the Bull & Bear focuses on grilled meats and seafood. The Front Room blends locally-sourced Thai ingredients with Nordic fermentation and smoking techniques. With a view of the Royal Bangkok Sports Club, Peacock Alley serves artisanal pastries and afternoon tea. The Loft, a rooftop bar with art nouveau influences, crafts old-fashioned cocktails for contemporary tastes. Lastly, the Champagne Bar, a decadent crown on top of the building, offers one of the best views of Bangkok skyline.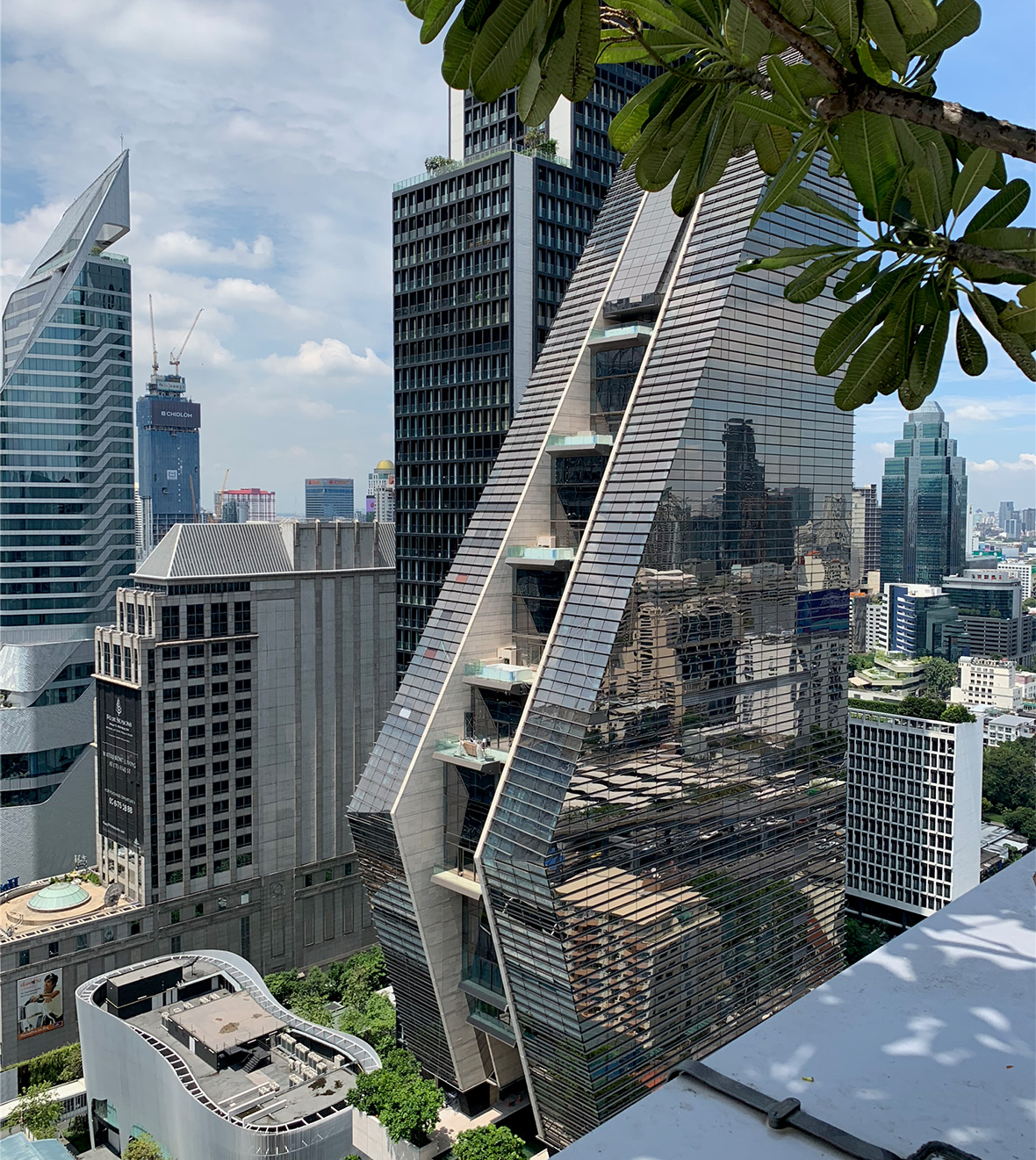 Located along Ploenchit Road in the commercial business district, Rosewood Bangkok will open in 2019 amidst embassies, high-end commercial spaces, and residential towers. Evoking the company's A Sense of Place philosophy, the hotel's architecture – two connecting high rise structures – represents the wai, a Thai gesture in which the palms of both hands are placed together to signify welcome and greeting.
The building was designed by Kohn Pedersen Fox Associates, which famously built the International Commerce Centre in Hong Kong and the Shanghai World Financial Centre. Taiwan-based Celia Chu Design produced the vibrant, vertical-garden atrium, which joins the two structures of the hotel in a nod towards Thailand's famous caves.
The 33-story hotel has 159 guest rooms, including the almost 700-square-foot Pool Sky Villas with spacious terraces and individual plunge pools. Guests can dine at three restaurants and bars designed by New York-based AvroKO, or enjoy a day at the spa, outdoor swimming pool, and top-floor Sky Villa venue space.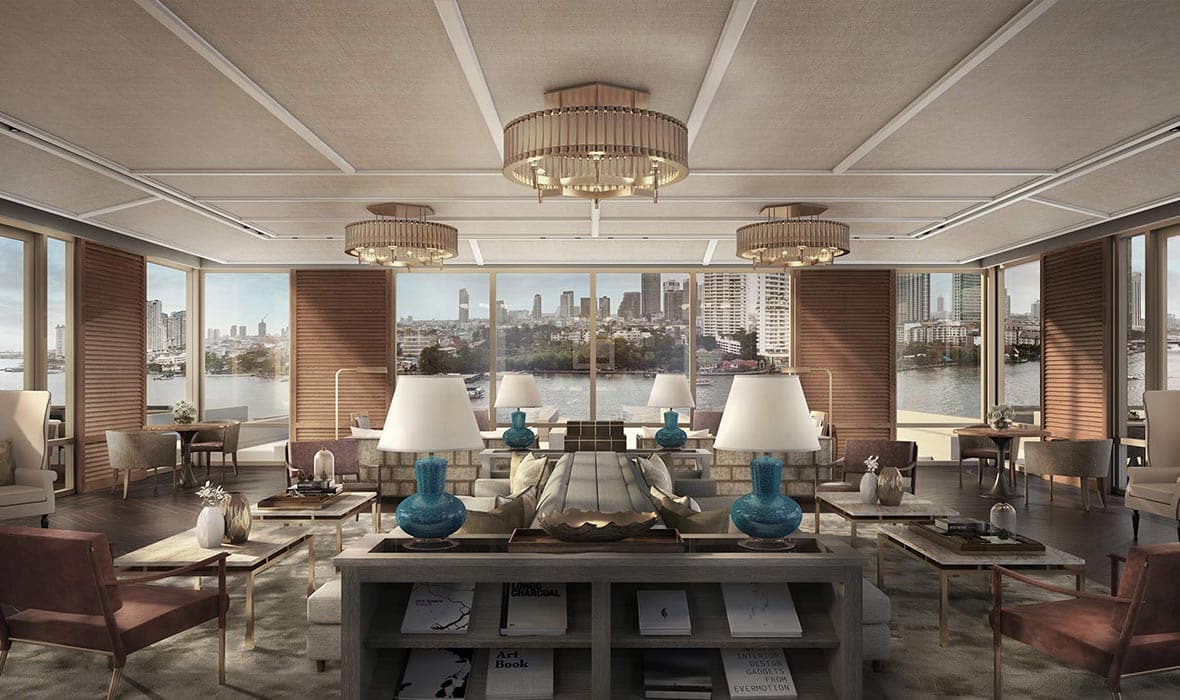 In April 2019, the Capella Hotel Group will open its doors in Bangkok. Unlike the two above, the Capella Bangkok will be opening on Bangkok's river, ever the popular destination with new visitors to the capital. Located in the 14-acre, 73-story residential and hotel development known as Chao Phraya Estate, the hotel is set along Bangkok's longest private waterfront promenade and offers guests an unobstructed view of the Chao Phraya River.
Designed with the spirit of a pied à terre – a luxurious, private retreat from the hectic city – the 101 suites and villas provide travelers with tranquility and seclusion. Epicures will savor the specialty bar and gourmet restaurant, which have concepts and menus designed by renowned Michelin-starred chef, Mauro Colagreco. Guests can also be found relishing the grand riverfront ballroom, the Capella library, and the award-winning Auriga wellness spa.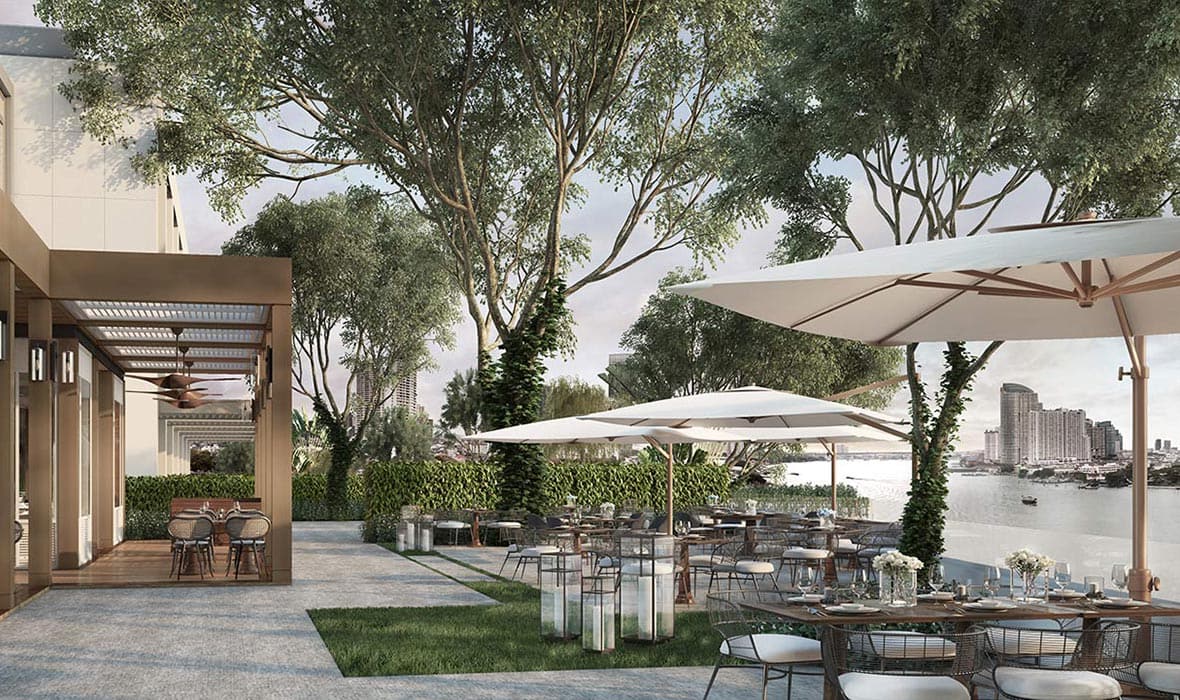 Bangkok already boasts plenty of luxury accommodations, but panoramic vistas, extravagant rooms, and innovative food and architecture make these three new hotels a welcome addition for the refined traveler.