It's no secret that Vietnam has become a top destination for virtually every kind of traveler for its rich culture and overwhelming natural beauty – not to mention the plush new resorts. With diverse terrains speckled in rising limestone mountains, vast cave systems, lush jungle forests, and tranquil rice terraces also comes a unique biodiversity. Vietnam's natural parks house rare and endangered wildlife as well as endemic animal and plant species well worth a stop on any traveler's itinerary.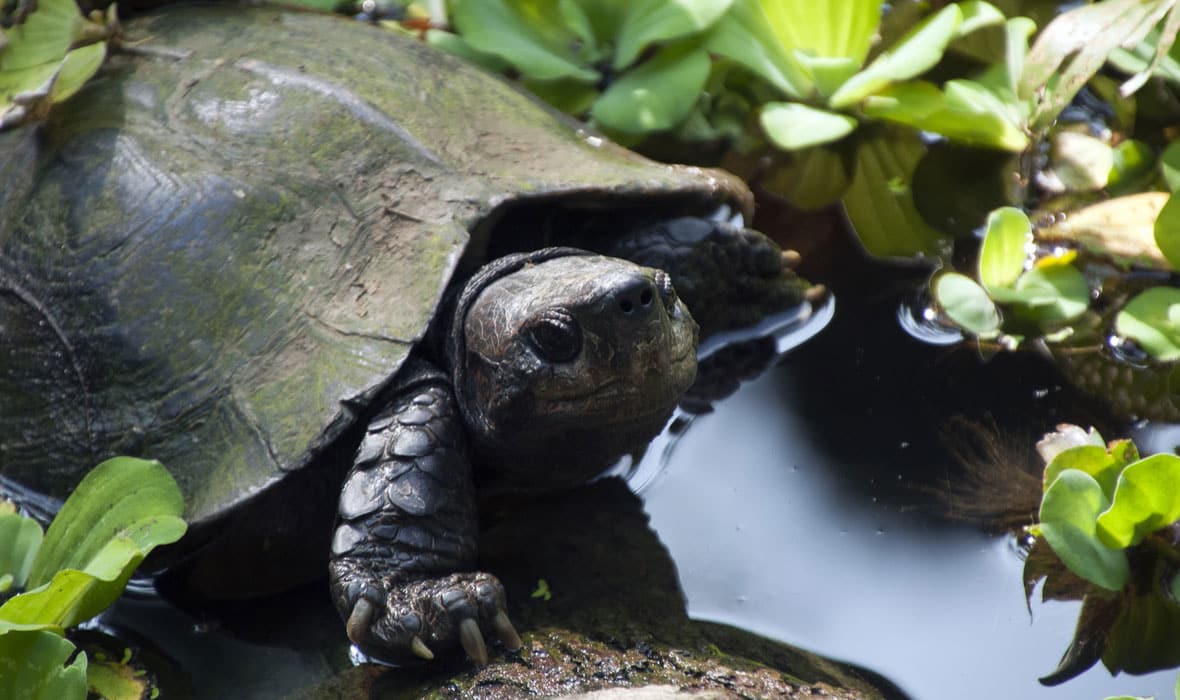 Opened in 1962 just 120 kilometers southwest of the country's capital of Hanoi, Cuc Phuong is Vietnam's oldest national park. With majestic limestone mountains rising up through a vast landscape of green rice terraces, dense forest, and the traditional stilt-perched homes of the Muong hill tribe, Cuc Phuong National Park is a corner of the world that has long attracted, researchers, conservationists, and of course wildlife enthusiasts.
So what can you expect to see in this superbly rich ecosystem? With over 2,000 species of plant (including million year old trees), more than 300 species of bird and 133 species of mammal. What most visitors come to see is one of the rarest primates on earth: the delacour langur.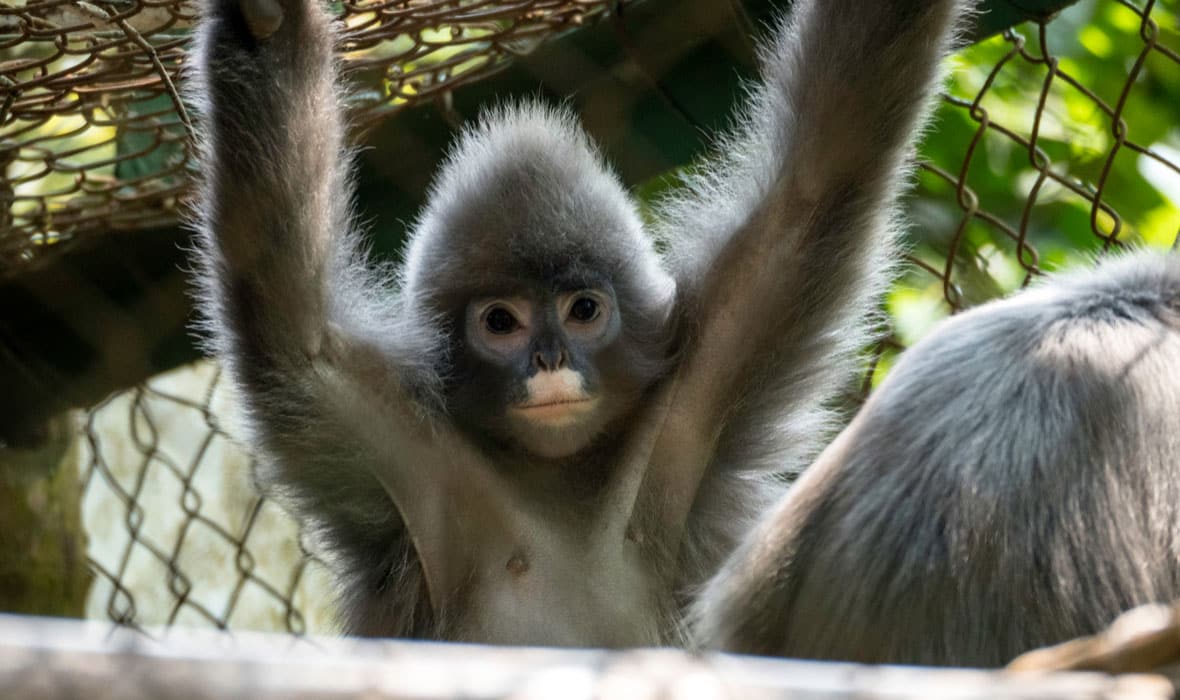 This black and white colored endangered monkey species can be distinguished from other langurs by its characteristic white outer thighs and lower back. This rare creature can be viewed at the park's Endangered Primate Rescue Center which also houses the golden-headed langur, black crested gibbon, and Tonkin snub-nosed monkey.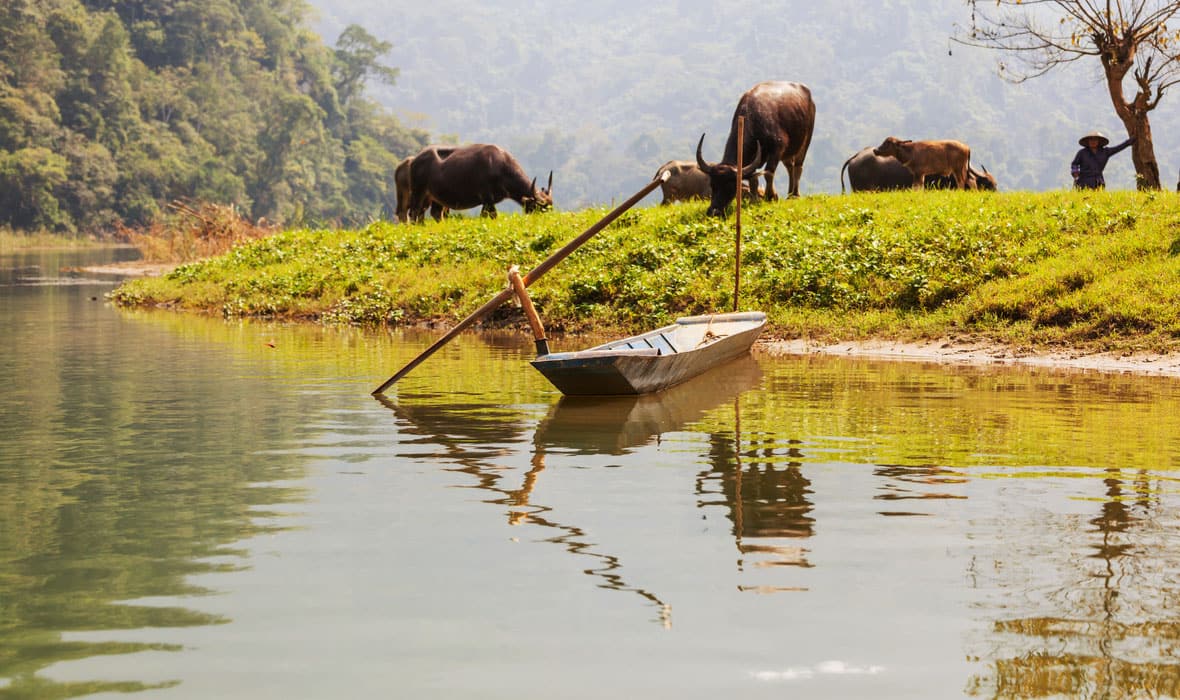 If the 1,554-meter-high limestone mountains, thick evergreen forests, and massive caves aren't enough to bring you to the doorstep of this rainforest park, the abundance of flora and fauna will.
Ba Be National Park is the largest freshwater lake in Vietnam and boasts more than 550 plant species, 220 bird species – which includes the oriental honey buzzard and serpent eagles – and 65 mammals. Visitors traversing one of many trails and footpaths can get a glimpse of animals like Chinese pangolins, langurs, slow loris, macaques monkeys, and 43 species of reptiles. While sightings are rare, Ba Be National Park also houses the Tonkin snub-nosed monkey as well as the Vietnamese salamander.
Nam Cat Tien National Park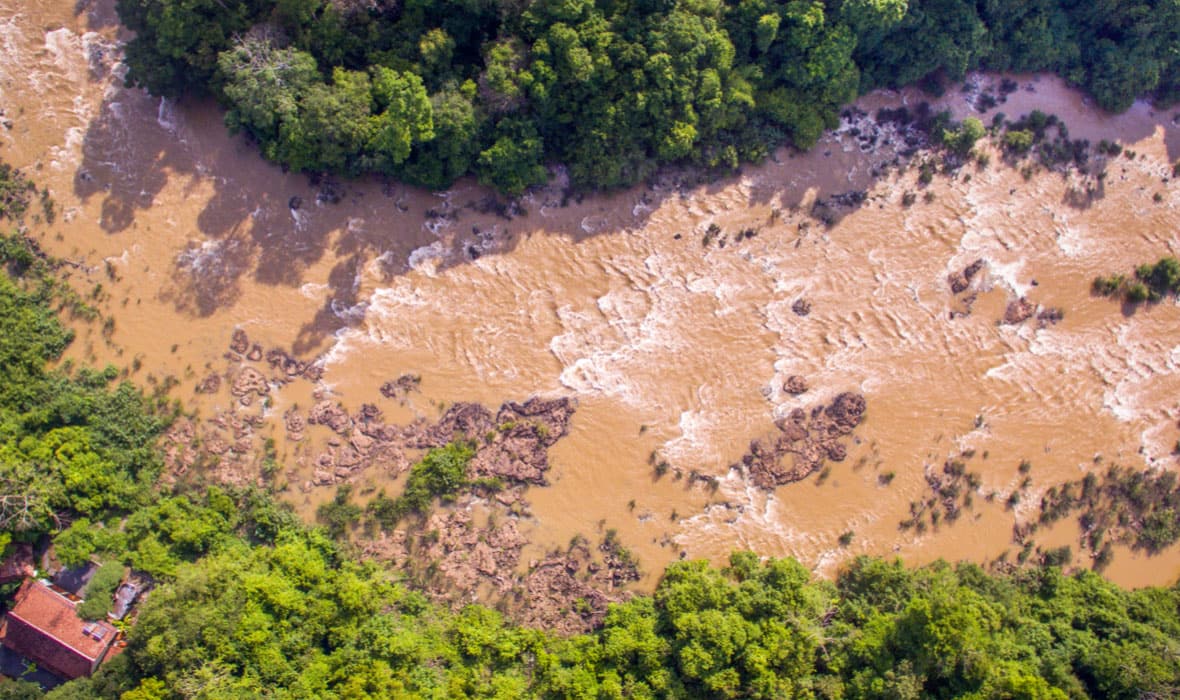 One of just six biosphere reserves in Vietnam, Nam Cat Tien National Park is comprised of 72,000 hectares of lowland tropical rainforest ideal for birdwatching, mountain biking, hiking, and spotting wildlife. Home to hundreds of species of animals, plants, birds, and reptiles, visitors flock to Cat Tien to get a glimpse of Asian elephants, sambar deer, wild boar, endangered monkeys, sun bears, and other exotic fauna.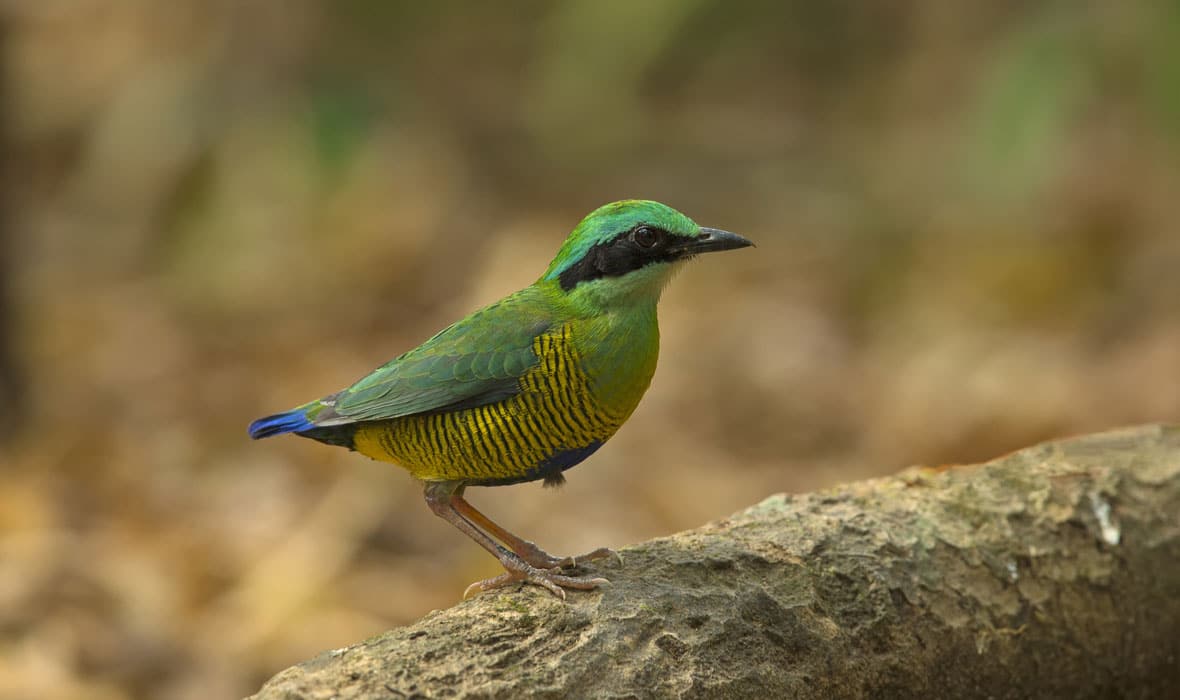 Visitors can enjoy the park on a self guided tour or book a trek organized by the park, which is a popular choice. Other ways to get around the park for the best wildlife sightseeing include bird-watching tours and night ride safaris. The park can get busy during weekends and public holidays, so it's always best to book excursions in advance.
Tam Dao, which means Three Islands, sits on the Tam Dao mountain range just 75 km from Hanoi and is renown for supporting a variety of microhabitats of dense biodiversity and containing varying altitudes and ecosystems. With well over 1000 plant and animal species in its tropical forest, Tam Dao is covered in diversified flora and fauna. Visits can be taken any time of the year, but the best time to visit is from January to April, when temperatures are dry. Unlike many other national parks in Vietnam, Tam Dao houses a different variety of species which adapts to their drier and cooler air.
The park is home to 281 species which include many rare animals such as the white-cheeked black monkey, silver pheasant, Tam Dao snake-headed fish, and wood grouses. Additionally, Tam Dao National Park is considered an Important Bird Area due its conservation of bird species which are biome-restricted and found in few other areas in Vietnam, such as the Chestnut-headed Tesia, Purple Cochoa, Blue-naped Pitta, and Pale-footed Bush Warbler.
Phong Nha-Ke Bang National Park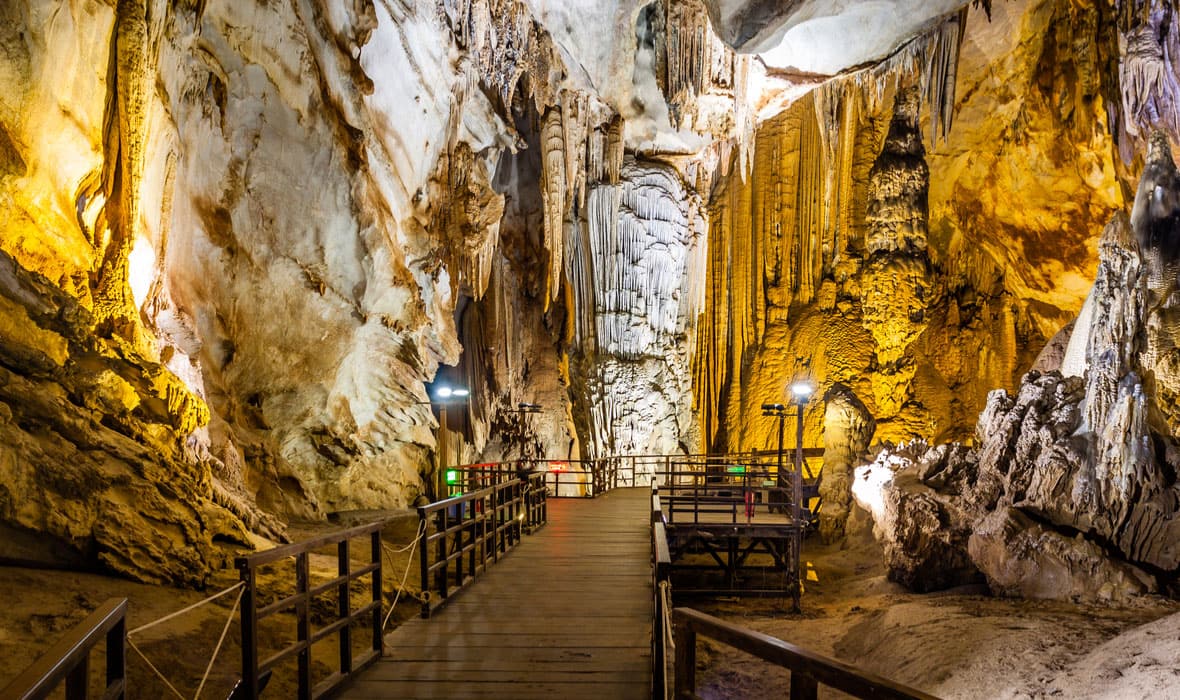 Covering 85,754 hectares, this Unesco World Heritage Site is located in the Quang Binh Province in North Vietnam. It features a massive limestone cave system that spans 70 kilometers in length and which includes the world's largest cave, Hang Son Doong Cave.
Beyond its naturally stunning landscapes above and below ground, Phong Nha-Kẻ Bàng National Park is also known for its variety of flora and fauna. Visitors trekking the forest, climbing the mountains, or exploring their hundreds of miles of underground labyrinths have the chance to spot some incredible wildlife, including endangered animals like black bears, elephants, and tigers. Other flora visitors can find at the park which are rarely found elsewhere are gibbons, langur monkeys and macaques, which can be found roaming the forests.
The park also boasts many rare birds, including the short-tailed scimitar babbler and the chestnut-necklaced partridge, and the caves house several species of bat.