Example Itinerary
Tastes of the Lanna Kingdom
Thai cuisine is world renowned and known for its strong aromatic flavors, predominantly derived from sour tamarind, holy basil, lemongrass, coconut milk, and of course, sweat-inducing mouth-numbing chilis. A deeper look into Thailand's food reveals that Thai cuisine is regional and vastly different. This 5-day epicure's journey explores northern Thai cuisine, or Lanna cuisine, named after the ancient Lanna kingdom. Due to its geographic location near China and Burma, and its historical isolation due to mountainous terrain, Lanna cuisine developed uniquely from that of Bangkok and the rest of the country with predominantly hot and salty flavors from mountain herbs and fermented seasoning pastes. From street food at colorful night markets and cooking over charcoal fires in the rural outskirts to foraging with hill tribes in the mountains and taking on live shrimp from a bamboo hut over water, discover the essence of Lanna cuisine on this foodie deep-dive into one of the most celebrated regional fares in Thailand.
This itinerary is an example. It's designed to inspire you and provide you with thoughtfully curated ideas. You can choose to do this exact itinerary or completely personalize it. All trips are 100% bespoke.
Highlights
• Traditional Technique: In an open-air kitchen, learn how to cook over a charcoal clay pot fire and understand how this method brings out unique Lanna flavors.
• Street Food Safari: Make like the locals and spend the evening grazing along the stalls of Chiang Mai's night market, selecting freshly-prepared Thai snacks.
• Hill Tribe Dining: Unearth a deeper layer of Lanna cuisine with a visit to a hill tribe community, whose members will show you how they forage ingredients from the natural environment, then cook them in bamboo.
Day-by-Day
Day 1
Chiang Mai
Arrive in Chiang Mai, the capital of the ancient Lanna Kingdom in the north of Thailand. After meeting your private guide at the airport, begin your foray into the region's cuisine with lunch at a casual local restaurant of your choice. We recommend Huen Muan Jai, a charming restaurant set in a traditional teak wood house with open garden, or longstanding local favorite Huen Phen which has been serving locals and visitors for over 40-years. Both restaurants specialize in Lanna food, offering a gamut of authentic dishes found only in the north such as chili dips (nam prik) with crispy vegetables, unique slightly-sour minced fermented pork (naem), and Burmese-influenced northern pork curry (kaeng hang lei) infused with turmeric, tamarind, ginger and garlic.
Then, explore the Old City, in and around the still-standing historic city walls and gates. Wet markets are scattered around the city, traditional family eateries are tucked beneath neighborhood homes, food stalls and mobile carts set up on footpaths and laneways, and restaurants and cafés are secreted down side streets. Don't miss trying the beloved khao soi, a fusion noodle and curry soup that blends a slightly sweet Burmese thick curry base with Chinese noodles and southern Thai coconut milk.
Lively night markets pop-up at dusk and are the best way to try the traditional street foods. Must-try's include sai oua, the ubiquitous spiral links of spiced pork sausage and grilled marinated meats, gai yang and moo ping, eaten with sticky rice and a cold beer. Unique and rarer finds include steamed fish in banana leaf (hor mok pla) and deep fried banana blossom (tod mun hua plee).
Day 2
Chiang Mai
This morning head to the rural outskirts of the neighboring city of Lamphun. Here, meet a local chef and her mother to learn how to cook authentic northern Thai dishes over traditional charcoal clay pot fires in their open-air kitchen. Try your hand at developing the complex northern flavors predominated by chili peppers, lime, peanuts, dried shrimp and mountain herbs. Learn about the rural life while enjoying banana flower curry (kaeng pli) and grilled catfish (pla duk yang), and incredible views overlooking the Lamphun valley.
In the afternoon, continue exploring the Lanna Kingdom with an expert and learn how its tumultuous past with bordering ethnic tribes influenced the region's cuisine. Before it was Lanna, most of the area were part of the Mon and Khmer kingdoms. Also, Lanna was for periods ruled by Burmese, Shan, and Laotian kings.
For dinner, we recommend a reservation at Huen Jai Yong, a rustic restaurant outside of town that is hailed by Thai cuisine experts and chefs alike. Indulge on pungent smoky mincemeat salads, peppery larb mixed with offal, chunks of tender pork fragrant with star anise and cinnamon, and the popular khanom jeen, a fermented noodle dish with punchy sweet and sour notes and a splash of pig's blood.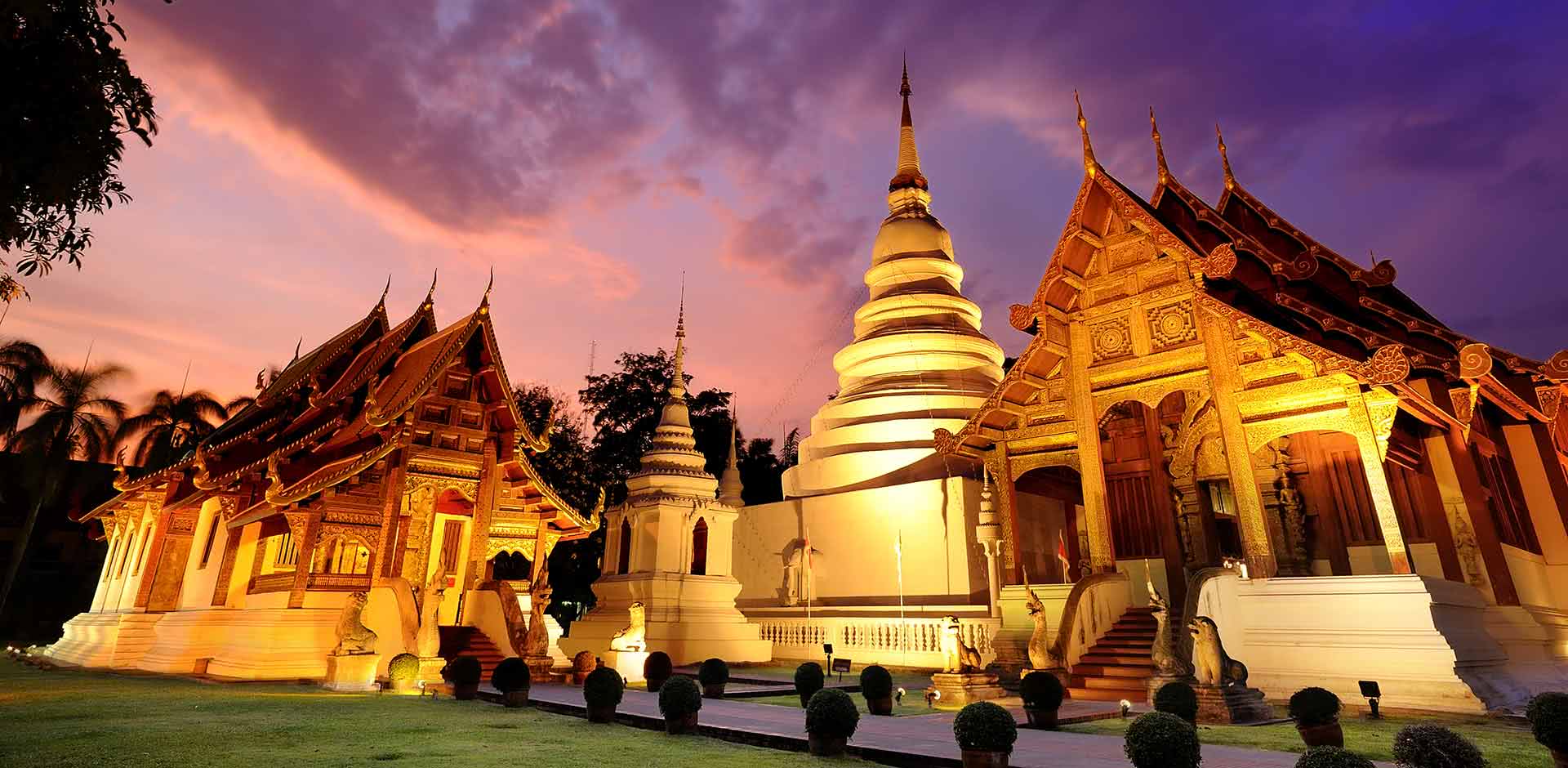 Day 3
Chiang Mai
Head into the lush hills for a full day of exploring the hill tribes. Take in the mountain air as you walk through lush evergreen forest and hill-tribe villages where villagers still live in traditional stilt bamboo huts. Stop to sample earthy hill-tribe coffee and examine the wild indigenous vegetables and plants you may recognize from recent dishes. Meet the villagers and see aspects of local life such as the markets, handicrafts, fishing, farming and gathering activities. For lunch, help cook a traditional meal with a family in the village. Hill tribe food consists of jungle ingredients which are cooked in bamboo. Wash it down with a bamboo cup of wild jungle tea. The influence of hill tribe jungle fare can be seen reflected in Lanna cuisine. Without access to coconut milk, palm sugar, and fish sauce that is prevalent in central and southern Thailand, traditional Lanna cuisine relied heavily on astringent herbs, roots, and plants from the jungle which lend the distinctive sour, bitter, and pungent flavors.
Day 4
Chiang Mai
Wake up early for alms giving before going to Ton Payom Market for a local breakfast of rice poriddge, noodles, and fresh soy bean milk. Then, work up an appetite with a morning hike across misty mountain terrain as you climb up Doi Suthep. Along the scenic hike, stop to admire the waterfall, before reaching the temple at the top. Drive down the mountain and arrive at Huay Tueng Thao, a reservoir that is a favorite relaxation area amongst locals. Do as the locals do and sit in one of the many bamboo huts lined around the water and enjoy a relaxing lunch. The daring can try the lively dish goong ten, dancing shrimp salad, of translucent river shrimp mixed with chilies, fish sauce, earthy herbs, slivered shallots, and bright citrus juice. The energetic shrimp are live and can be heard ricocheting within the enclosed ceramic pot - be careful opening the lid!
Return to your hotel and enjoy the rest of the afternoon at leisure. Head to one of the many spas around town for a well-earned post-hike foot massage or try the traditional Thai massage.
End your epicure's journey with a special experience of a private outdoor khantoke dinner, accompanied by live music and dance performance. Named for the small round wooden table, this type of dinner was held by ancient Lanna people during festivals and weddings. Traditionally families share dishes while sitting on the floor and the khantoke is used to keep food off the ground for these special occasions.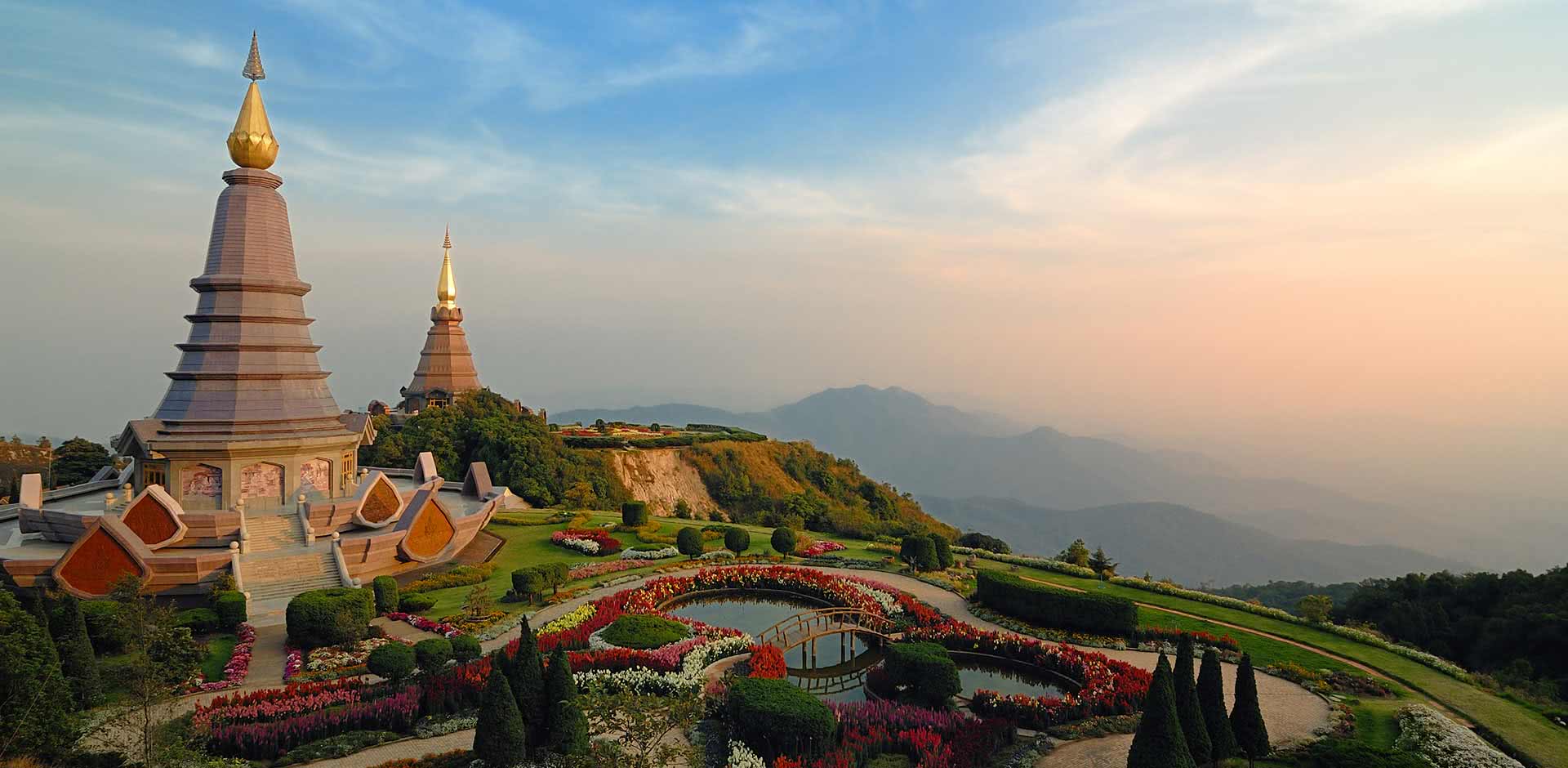 Day 5
Departure
Enjoy your time at leisure before your private transfer to the airport for your flight onward.
TERMS AND CONDITIONS
Price is based on double or twin hotel room occupancy and includes accommodation, transfers, car/driver, English-speaking guide, activities and entrance fees, breakfasts at hotels and lunches as described. Flights and optional special activities will be quoted separately. Most personal expenses, including dinners, alcoholic beverages, spa treatments and gratuities can be paid on the spot while traveling. Prices may vary depending on season, choice of accommodation and other factors.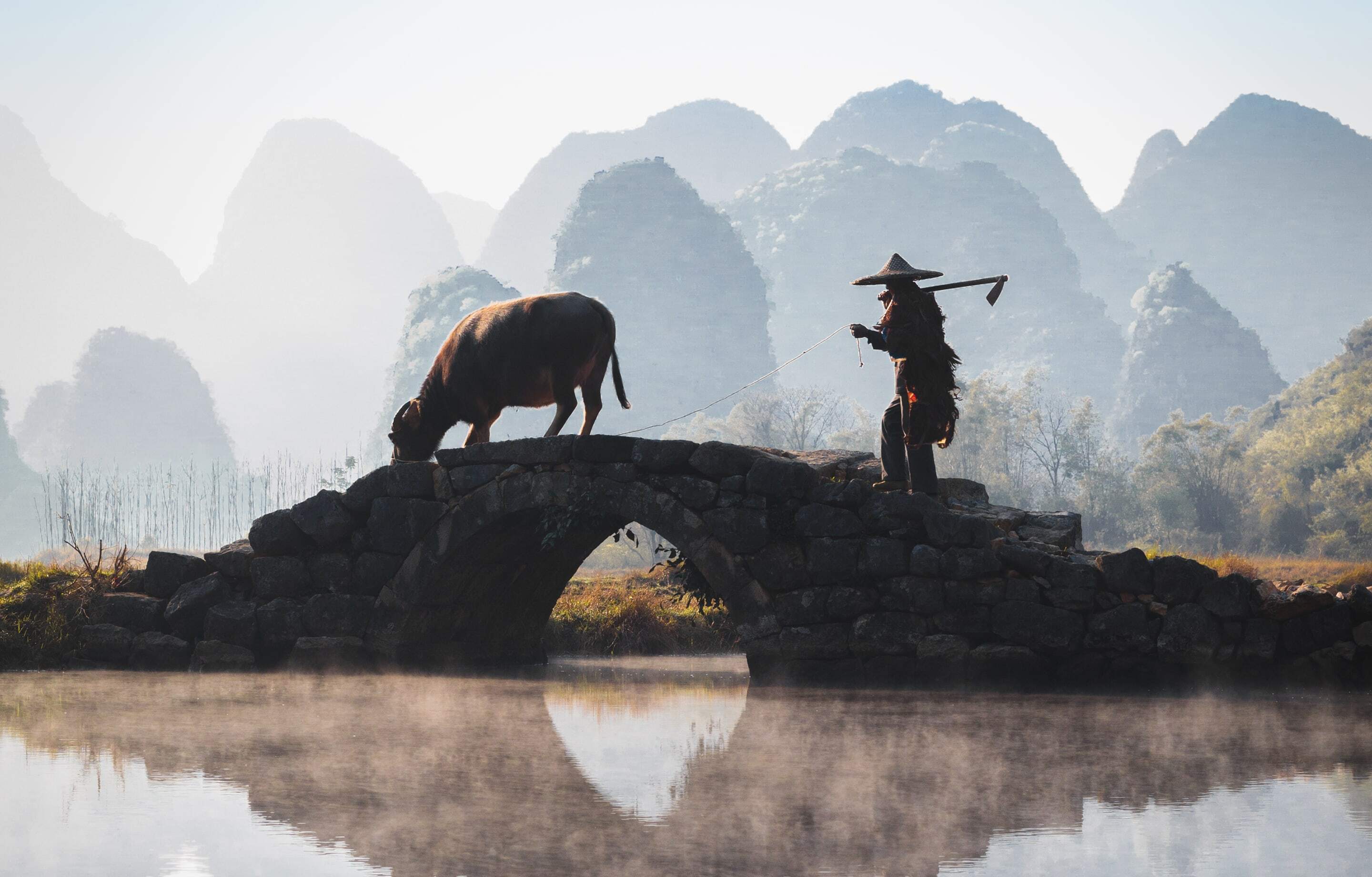 Why Remote Lands?
Exclusively Asia
With Remote Lands you'll travel with people who have made Asia the solitary focus of their own lifelong adventure. As our guest, you'll discover Asia on a journey that is completely, authentically your own, adapted from our own remarkable experiences and adventures over the years.
With Remote Lands you'll travel with people who have made Asia the solitary focus of their own lifelong adventure. As our guest, in the continent that our north American founders Catherine and Jay have adored and explored for decades, you'll discover Asia on a journey that is completely, authentically your own, adapted from our own remarkable experiences and adventures over the years.
Travelogues
An Asia-focused magazine brought to you by Remote Lands – a platform for adventure, luxury, and authenticity from experts and explorers around the continent.
What Others Say
Here is a small selection of the kind words our guests have said about us, as well as features by journalists and travel writers.
From the moment I happened upon the REMOTE LANDS website over a year ago, browsed the options, I knew that this would be well worth it. The entire staff is nothing less than professional with service that made us feel like royals.
This was truly the trip of a lifetime. Magical destinations, the most luxurious hotels in the world, and the most wonderful travel companions we could've wished for. We were treated like family everywhere we went and we have 14 new best friends.
We have used some of the top rated travel specialists all over the world and, without question, Catherine Heald and Remote Lands are at the very top of the list!