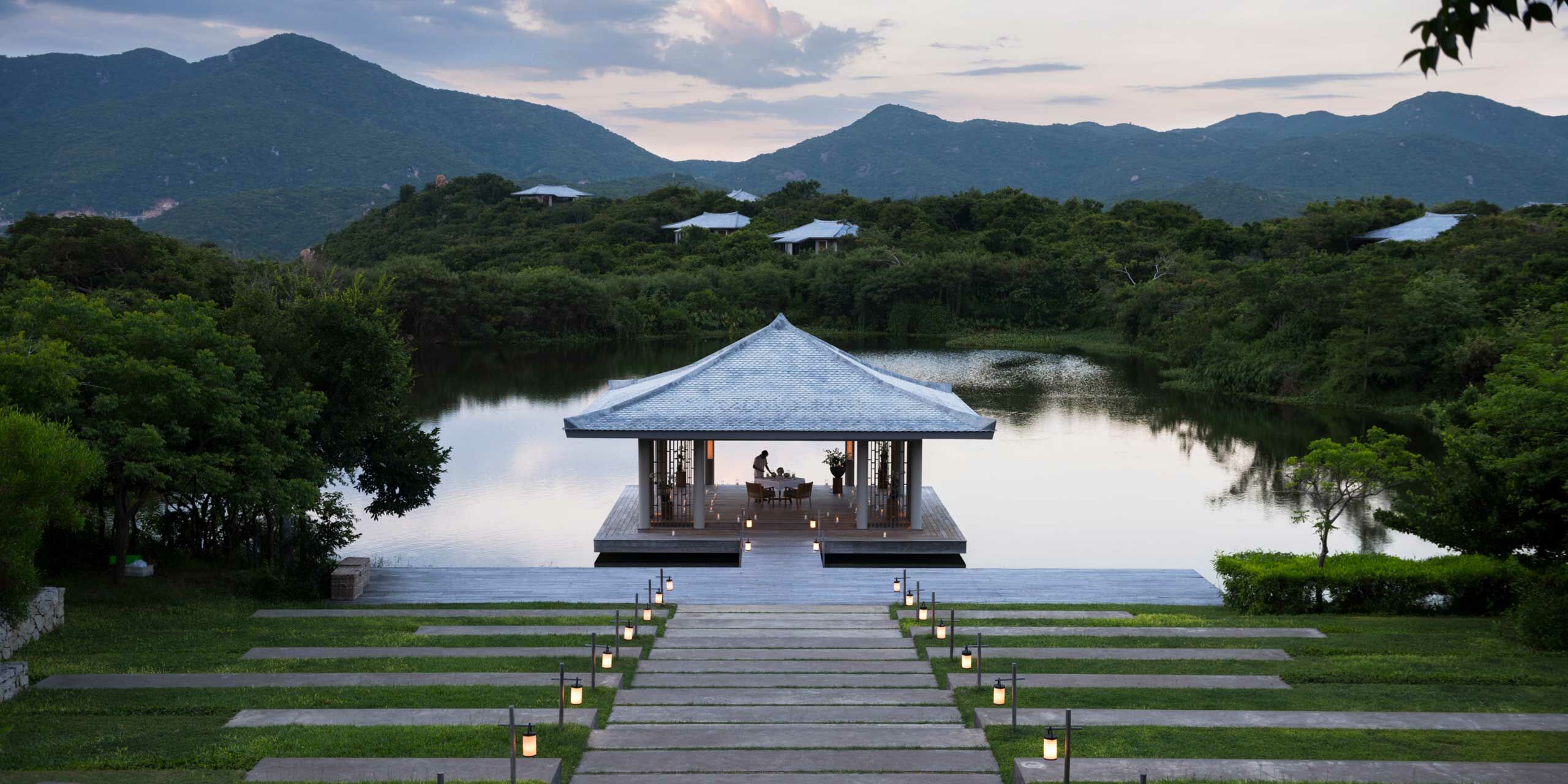 The most exclusive small group journeys in the world, the Aman Jet Expeditions from Remote Lands feature unparalleled adventures combined with the serene opulence Aman destinations. Travelers will jet between cities, countries, and continents on a spacious jet to once-in-a-lifetime opportunities, complete with private transfers and drivers, a wide array of luxury experiences, and signature Remote Lands service.
Contact Remote Lands to learn more about how you can book your 2020 Aman Jet Expedition today.
Close to Home: Adventures in the Americas
JANUARY 23 – FEBRUARY 4, 2022
From the white sands of tropical paradise in the Caribbean islands to the red mesas of Utah and snow-capped peaks of Wyoming, find comfort and solace in the remote Amans of The Americas with this signature Aman Jet Expedition.
A departure from the Asia-exclusive and Asia-centric journeys this Aman Jet Expedition begins in the remote Puerto Plata on the north coast of the Dominican Republic, where travelers will start their journey at Amanera, a beach retreat with ocean views on one side and rainforest on the other. The next stop on the itinerary is Amanyara on the island of Providenciales in Turks & Caicos. Overlooking a stretch of white sand and the clear waters of Northwest Point Marine National Park, the resort offers access to some of the finest scuba diving sites, seasonal cuisine and superb wellness facilities.
The third destination on the jet journey takes guests to Amangiri in Canyon Point, Utah, a 600-acre oasis in red rock country. The final leg of the journey takes travelers further north to Jackson Hole, Wyoming, flanked by the snowcapped Teton and Gros Ventre mountain ranges. Guests will find solace at Amangani, which rests at an elevation of 7,000 feet and is a great location to spot the region's moose, bison and other wildlife.
Europe and Asia: The Grandest Tour
MARCH 20 – APRIL 10, 2022
Spanning two continents and nine destinations over 21 days, this unprecedented ultra-luxe adventure is the most ambitious Aman Jet Expedition to date. The Grandest Tour will take you on a whirlwind escape through the finest Asia and Europe can offer.
One of the most ambitious Aman Jet Expeditions to date, travelers will explore the whirlwind of Tokyo, Angkor Wat in Cambodia, the beaches of Vietnam and Thailand, and Himalayan majesty in Bhutan.
Then the journey moves west to that bridge of civilizations, Turkey, before heading to Montenegro, the blue waters and white buildings of the Peloponnese, and the canals of Venice.
For the Soul: A Mindful and Cultural Journey
SEPTEMBER 21 – 7 OCTOBER 2022
Jet through China, Bhutan, India, and Sri Lanka on this healing journey through the spiritual heart of Asia. Join ordained Dharmacharya Shantum Seth for 16 days of wellness, mindfulness, and culture as you explore Asia and yourself.
This adventure explores four of Asia's most fascinating nations on a spacious Airbus 318 private jet with just 16 guests. Journey to eight exclusive Amans and experience diverse cultures, history, architecture, nature and spirituality.
Epicurean Delight: Japan Culinary Journey
MAY 15 – 24, 2022
Follow your palette through the Land of the Rising Sun to Tokyo, Shima, and Kyoto as you eat your way through Japan. Join a private geisha dinner, tour a whisky distillery, and dine at Mt. Fuji on this decadent 10-day gastronomic pilgrimage.
Featuring the most exclusive dining and libations experiences — from a private geisha dinner to Yamazaki whisky tastings — this signature Aman journey is the most luxurious culinary journey of its kind.