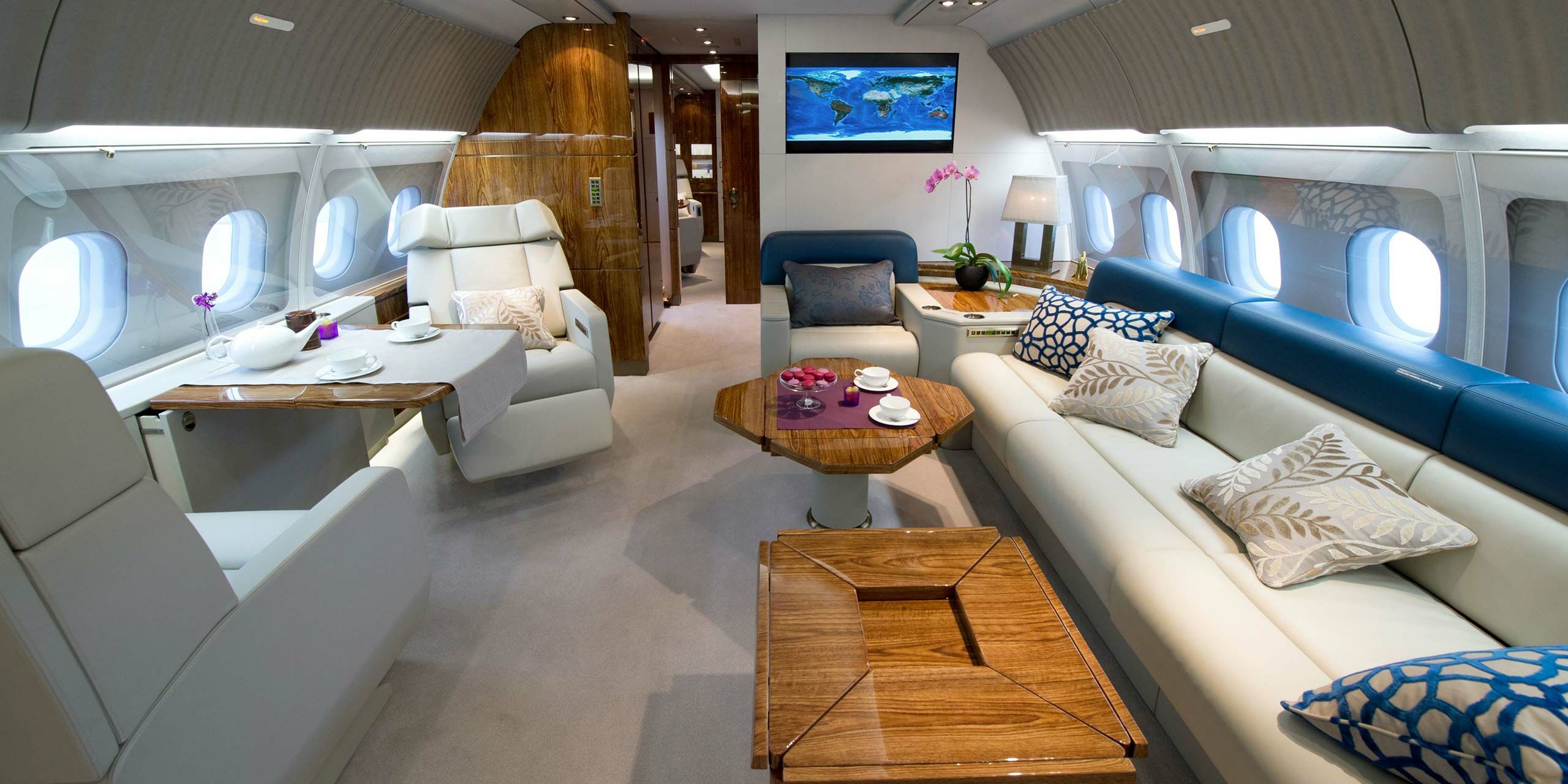 Remote Lands is pleased to announce the 8-night Aman Jet Expedition: Southeast Asia 2021 still has seats available, an exciting journey to four spectacular Aman properties in Vietnam, Laos, Cambodia and Thailand. From November 6 to 14, 2021, guests can join this cultural expedition in Southeast Asia as part of the first wave of international travel.
Travel aboard an Airbus ACJ 318 Elite jet, fitted with 19 seats (instead of 130) in a spacious lounge configuration.
Limited to 16-18 guests.
Private touring and transfers with car, driver and guide.
Helicopter over the ancient Khmer temples of Siem Reap.
Boat up the Mekong to Pak Ou Caves, full of thousands of Buddha statues.
Explore the night markets of charming Luang Prabang.
Cruise through Phuket's dramatic Phang Nga Bay on a private yacht.
This is a shorter – and cheaper – Aman Jet Expedition than usually available. During the day, guests will be swept around the most beautiful areas of Southeast Asia and at night bed down at four different Aman destinations in four different countries, each with their own unique charm. Learn more about the unique Aman destinations below.
Amanoi, Vietnam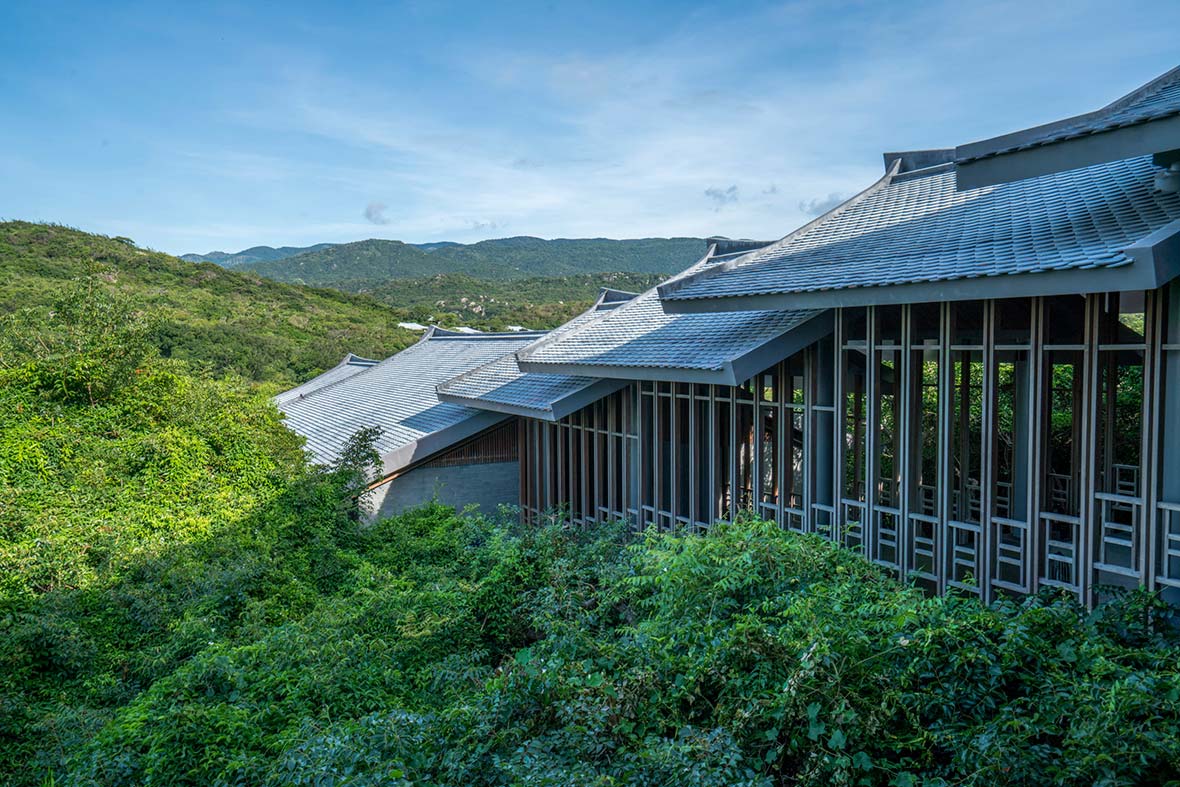 The most stunning, photogenic hotel in vietnam, Amanoi is located in the stunning conservation area of Vinh Hy Bay. Well-known for its natural splendor, crystal blue coast lines, and white pearly sand, the area of Ninh Thuan Province has one of Vietnam's most beautiful shorelines.
With options including off-road cycling, a hike to a secluded temple cove tucked away in Nui Chua National Park and a complimentary yoga or pilates class. Afterward, travelers can visit Vinh Hy Bay and a local fishing village before journeying to Goga Peak and Hanging Lake.Guests can spend some time in the resort's spa or enjoy a languid swim in its pools or snorkeling in Vinh Hy Bay.
Amantaka, Laos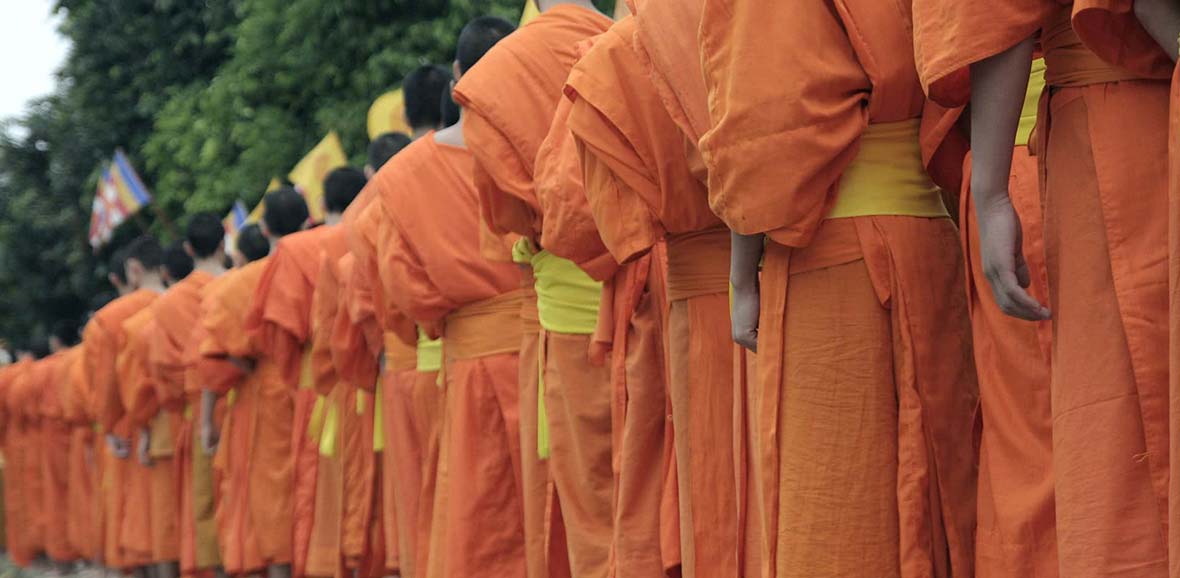 Amantaka is set south of Phousi Mountain, an old French colonial building surrounded by a spacious courtyard. Set in a former French hospital that was renovated, Amantaka is located extremely close to Luang Prabang's myriad atractions, particularly its busy, atmospheric night market, accessible on foot from the grounds of the resort.
A rising Southeast Asia destination, Luang Prabang is a UNESCO World Heritage city. A highlight of this trip includes boating up the Mekong to Pak Ou Caves, full of thousands of Buddha statues.Travelers here will have the chance to partake of ethical elephant experiences at MandaLao, visiting with elephants that have been rescued from the logging or tourist trades. One of the most famous activities in Luang Prabang is that of tak bat, in which devotees offer alms to a procession of monks.
Amansara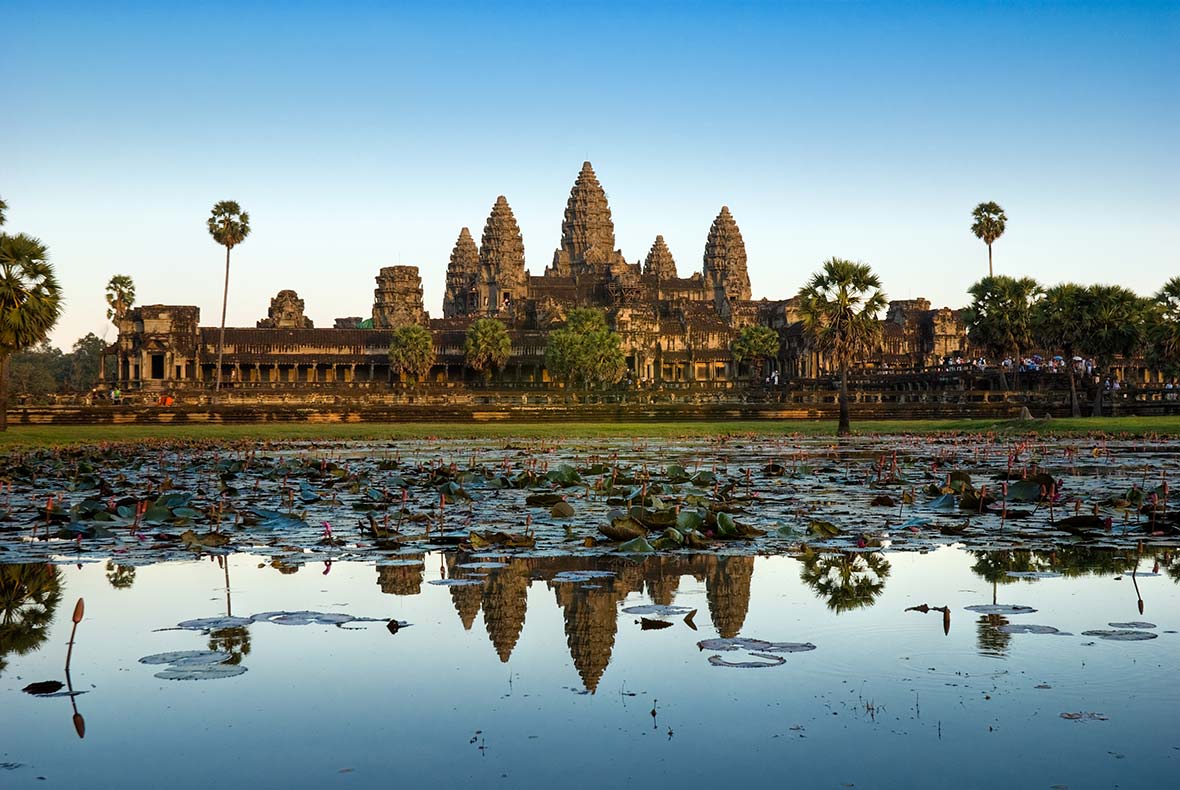 Located approximately five miles from the famed Angkor Wat, Amansara is sleek, stylish and superbly private. Formerly the guest villa of King Norodom Sihanouk, the grounds were originally laid out in 1962 and designed to embrace both modern design and the rich artistic legacy of Cambodia. Amansara is situated on a property that once housed the personal guests of King Sihanouk, revered widely by his subjects as the father of the nation.
The real treat of Siem Reap is, of course, Angkor Wat — a 12th century marvel of engineering and a Wonder of the World. The journey includes private touring of Angkor Wat and a helicopter ride over the ancient city. The trip can also include a specially arranged fashion show at haute couture designer Eric Raisina's atelier and the famed Cambodian Phare Circus after dinner. Later experiences include Ta Prohm Temple and private performance on the grounds of Banteay Samre by Ravynn Karet Coxen's traditional dance troupe.
Amanpuri, Thailand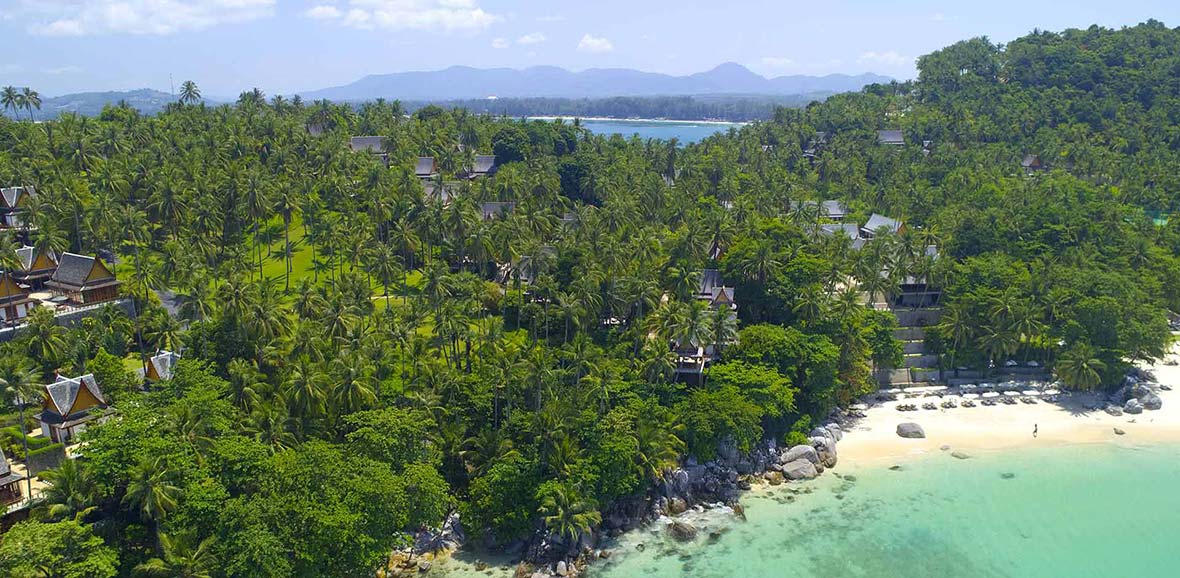 Travelers end their journey on the beaches of the Andaman Sea on the island of Phuket at Amanpuri, the first ever Aman resort and one of the most spectacular in all of South Thailand. Amanpuri, which means "peaceful place," is a magnificent resort with its own beach, secluded from the hurleyburley of Phuket island life. Amanpuri's spa facilities are unrivaled. The medical spa complex includes doctors, nurses, physiotherapists and traditional Chinese medicine practitioners alongside masseuses and beauty therapists, offering holistic east-meets-west options for those looking for comprehensive health and wellness services.
From here, travelers will explore one of Southeast Asia's most famous sea destinations. The waters of the Andaman are known the world over for being crystal clear and surrounded by towering karsts — such as those at James Bond Island (featured in the 1974 James Bond movie The Man with the Golden Gun) and others in Phang Nga Bay. Travelers on this ultra-luxe journey will explore this area from the supreme comfort of a private yacht and retire in the evening to Amanpuri.