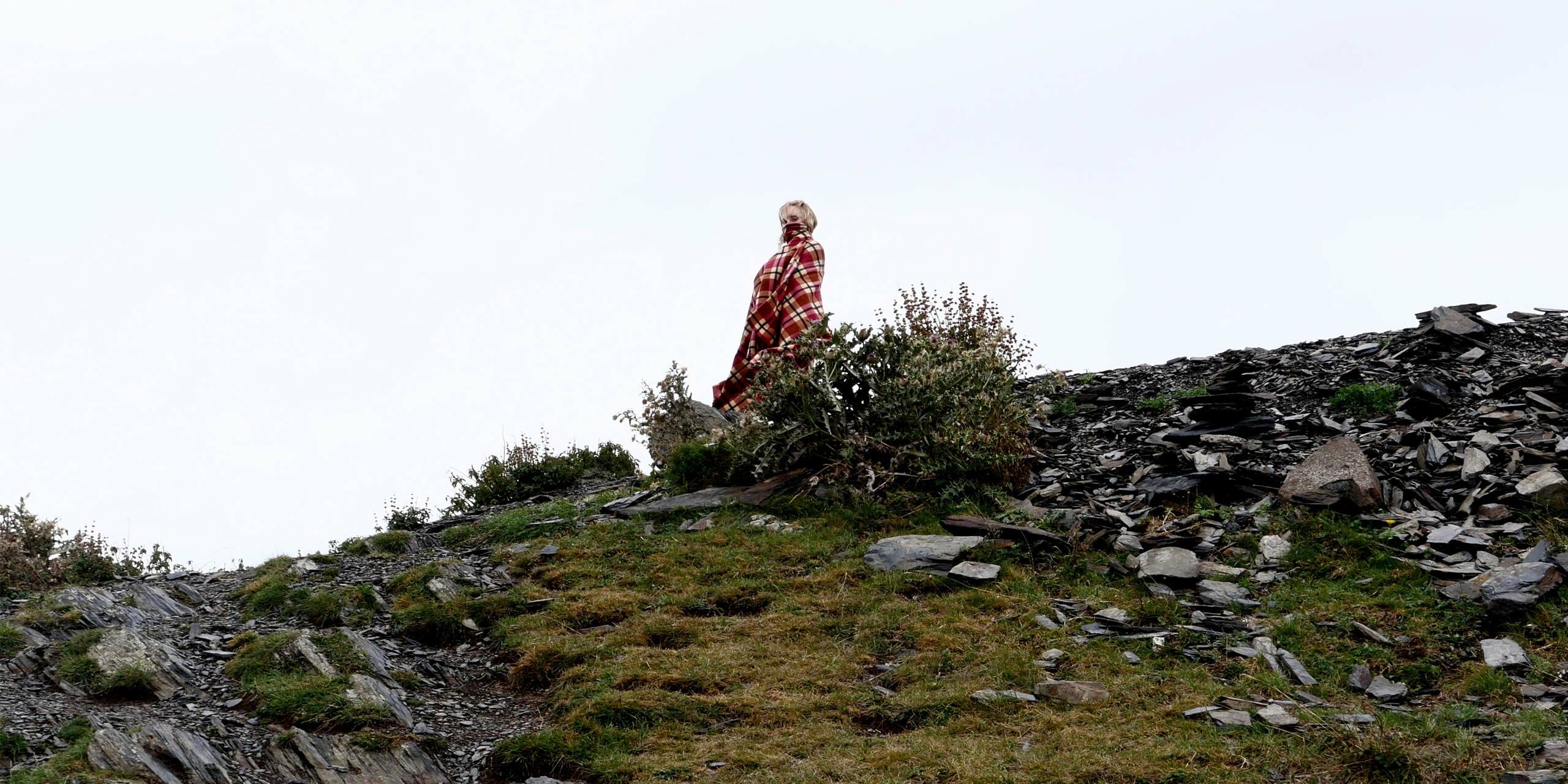 Brisk mountain air, delicious cuisine, sparkling water, and a connection to both the people and their natural environment are tough to beat. And yet Georgia remains a relatively unknown destination. Increasingly, many of us are keen to trod the less-frequented path, making this unexplored wonderland in the Caucasus all the more inviting.
While Georgia was dominated by the Russian empire for the last 200 years, it now leans toward the West. The last vestiges of influence remain in the occupation of Abkhazia and South Ossetia, two areas which any traveler must avoid. Outside of these spots, it's very easy to visit. It's also affordable, with the euro and the dollar having excellent value against the Georgian lari.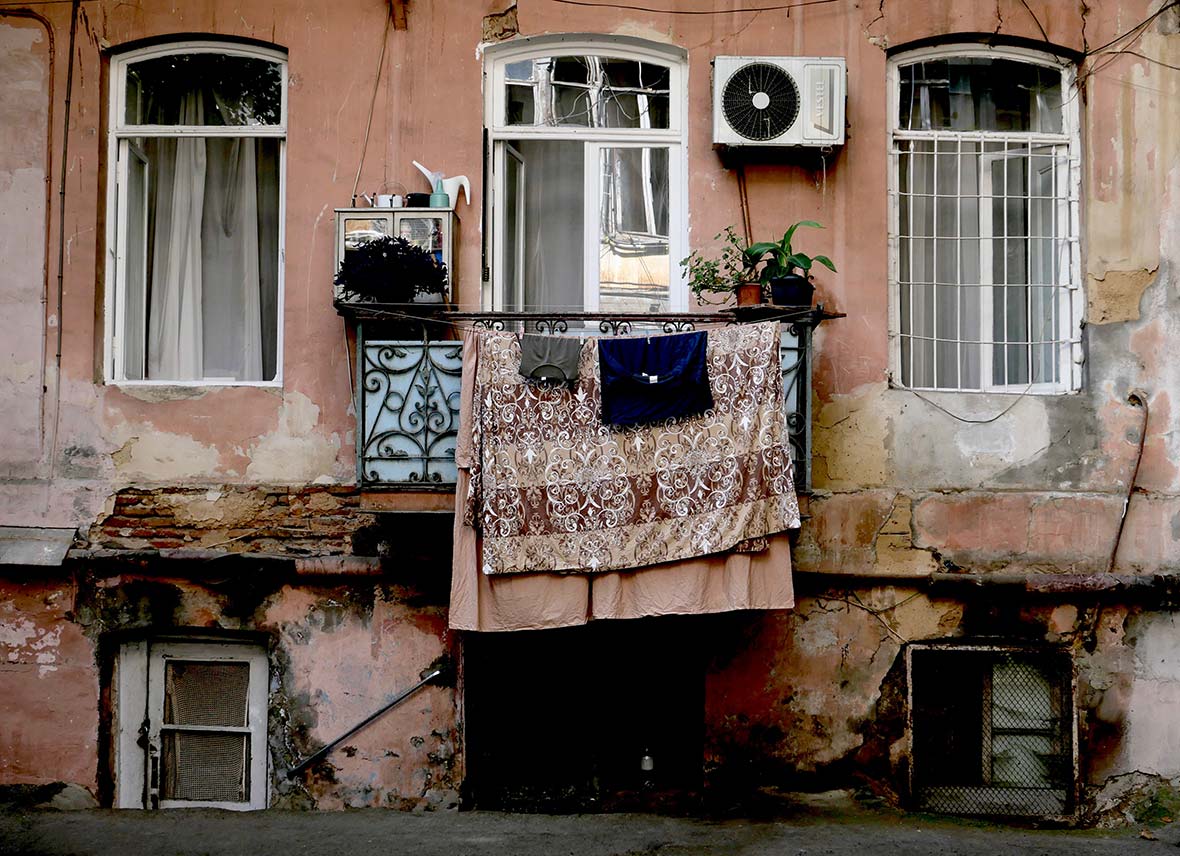 A start in the capital of Tbilisi is a must, where a "right to roam" extends into the inner courtyards of Georgian-style residences. Homes are haphazardly stacked and laced with grape vines (tended to by Georgians as if they were their children), offering an effusive sense of community. Enter these courtyards early on a weekday morning, and hear an endearing chorus of babies crying as their mothers leave for work.
While wandering Tbilisi you can enjoy lovely places for a rest, including Fabrika with its collection of shops. In the library of the Stamba Hotel, peruse the book on Soviet-style bus stops by Nanuka Zaalishvili, who gives credit to their creation to George Chakhava, the Minister of Transport (who also served as the mastermind of the headquarters of the Bank of Georgia). For those interested in the fading architectural past of the Soviets, a visit to Skybridge Apartments in the Saburtalo neighborhood is possible, with a tip to the security guard (a former sniper in the war against Russia) allowing elevator access.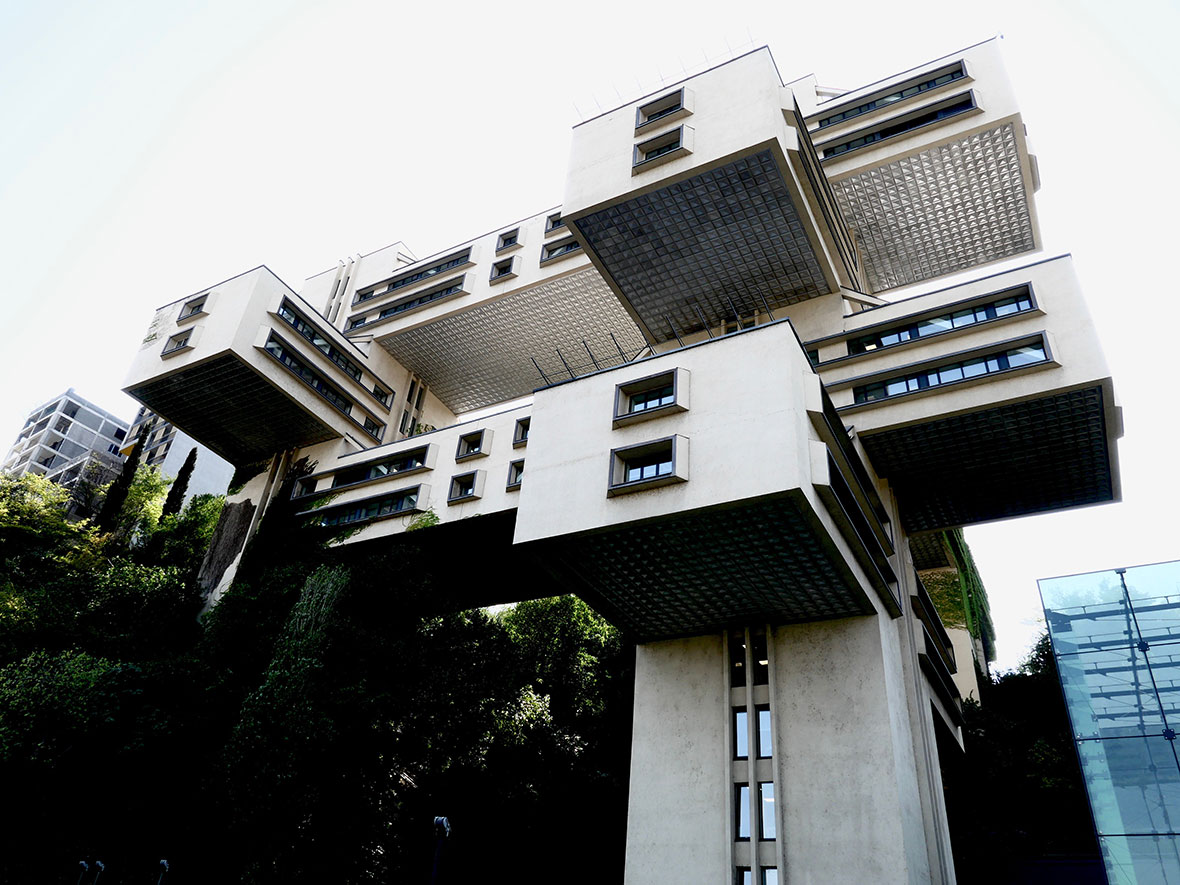 If you're interested in visual arts, you must see the paintings of Natela Iankoshvili, which can be found on the top floor of the Georgian Museum of Fine Arts. Typical of Georgian artists, her artwork is characterized by bold colors, sweeping brushstrokes, and saturated paint, set against a jet-black background. The Museum of Fine Arts and Moma Tbilisi provide a window into the art scene of the past 70 years in Georgia. For a more political angle, visit the Museum of Soviet Occupation.

To invest in Georgian artists, stop by Fotografia, where such unique gifts as a limited edition of Dina Oganova's "Frozen Waves" can be purchased. This handmade journal tells harrowing tales of girls kidnapped in Georgian villages and forced to marry, accompanied by Oganova's photography. For more shopping, snag a treasure at the flea market on the "Dry Bridge," created when valuables needed to be sold following the collapse of the Soviet Union. There I bought a military passport of a Georgian commander and tank operator born in 1929, for only a few lari. Another recommendation is Nicolo Brega, where hand-crafted wooden sunglasses come replete with leather side shields.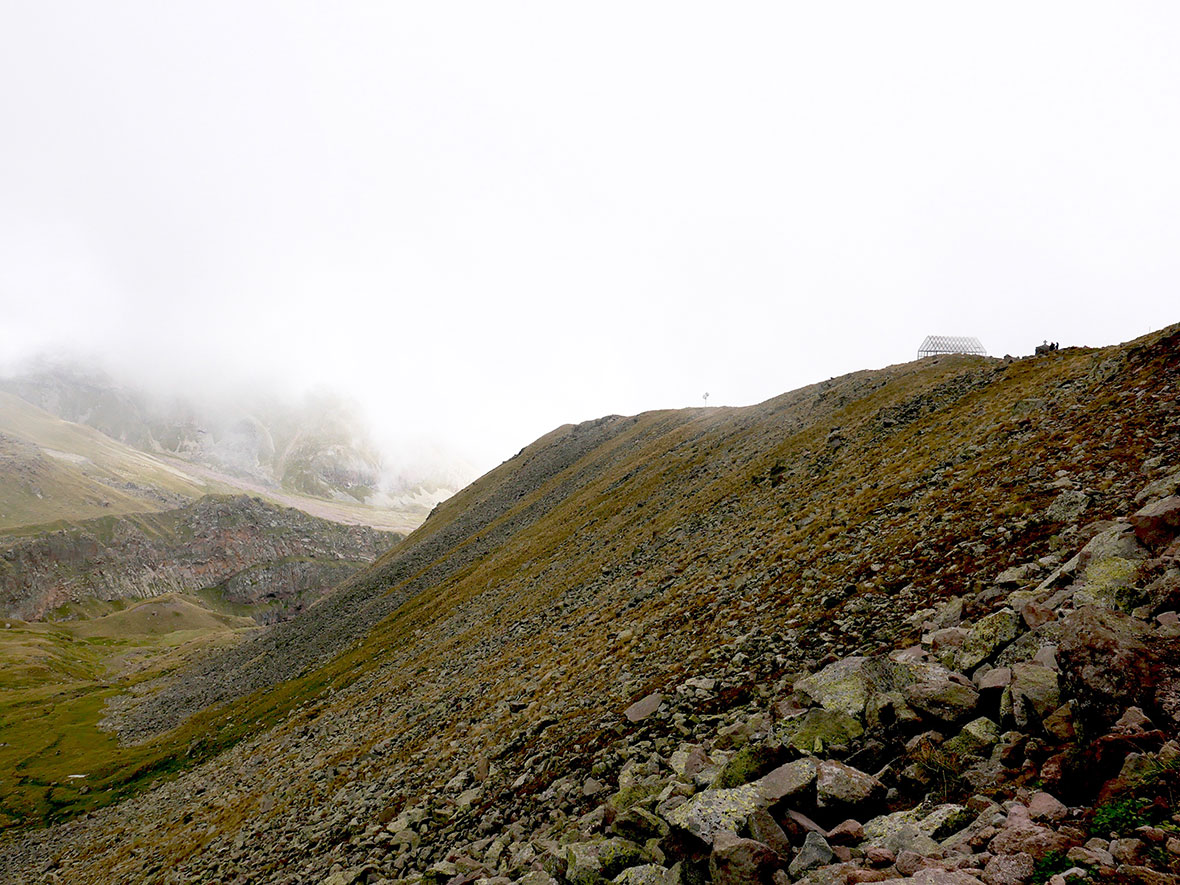 Tbilisi is a destination in itself, but it's in the countryside where you will enjoy magnificent vistas and off-road adventures. Straight up the old military highway where trucks haul their cargo to and from Azerbaijan, Belarus, Uzbekistan, and more, is the must-see destination of Stepantsminda. There you can trek to Gergeti Church and (if you're fearless) to the foot of the Gergeti glacier, passing shepherds herding their cows and sheep across the rugged terrain. The stark landscape, strewn with shards of volcanic rock and shrouded in mist, is unlike any other.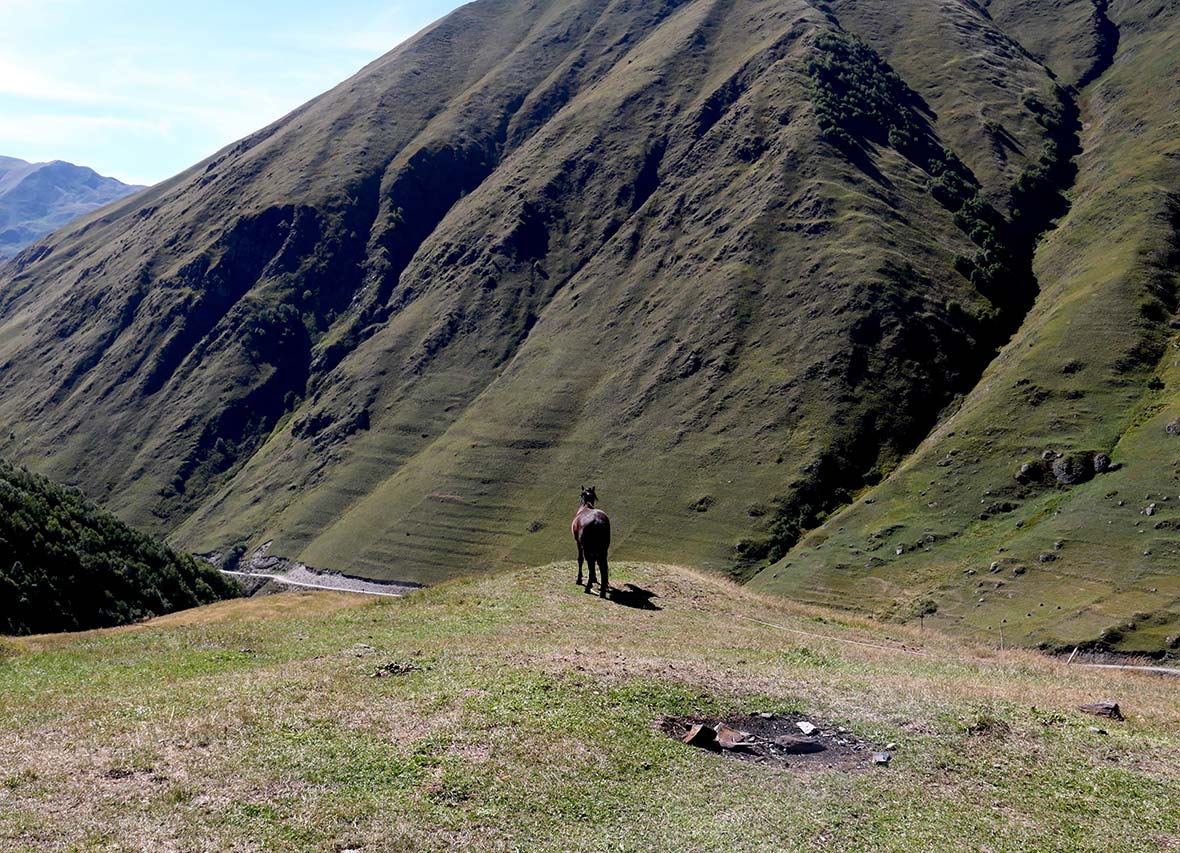 To taste Georgian water at its source, take a trip to Borjomi and neighboring Bakuriani. On the dirt road to the village of "Little" Mitarbi, you can stop at the roadside to see men drilling hundreds of meters down for the new liquid gold. Served by these workers in an elegant glass, the water has a delicious mineral taste evocative of the earth's core.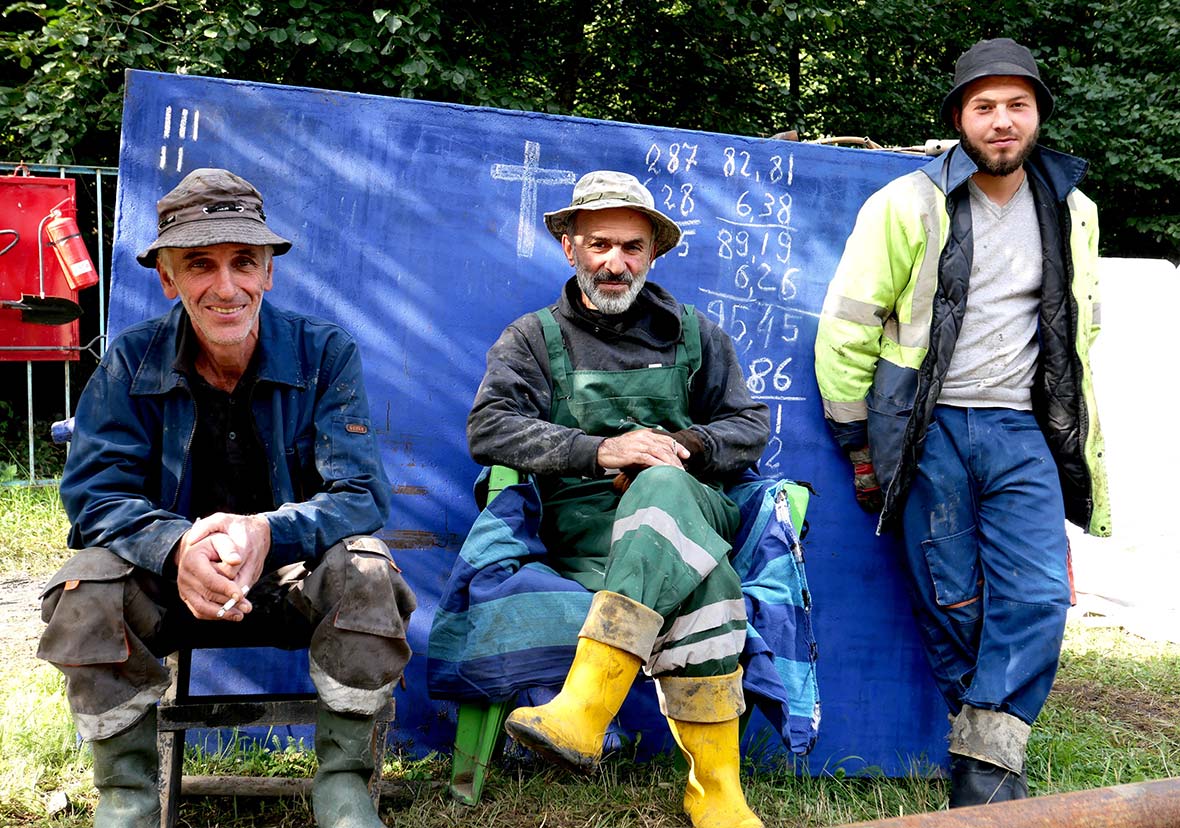 Exploring the exquisite monasteries, churches, pristine lakes, and villages near Bakuriani – many of which cannot be reached outside of ski season – provides an understanding of the country's strong commitment to the Orthodox faith, family life, and living in harmony. Some villages are Greek, others Ossetian, and still others Armenian, with Russian serving as the common language. The hospitality of the region knows no bounds, with spontaneous invitations for tea leading to conversation, laughter, and a heaping spread of Georgian fare.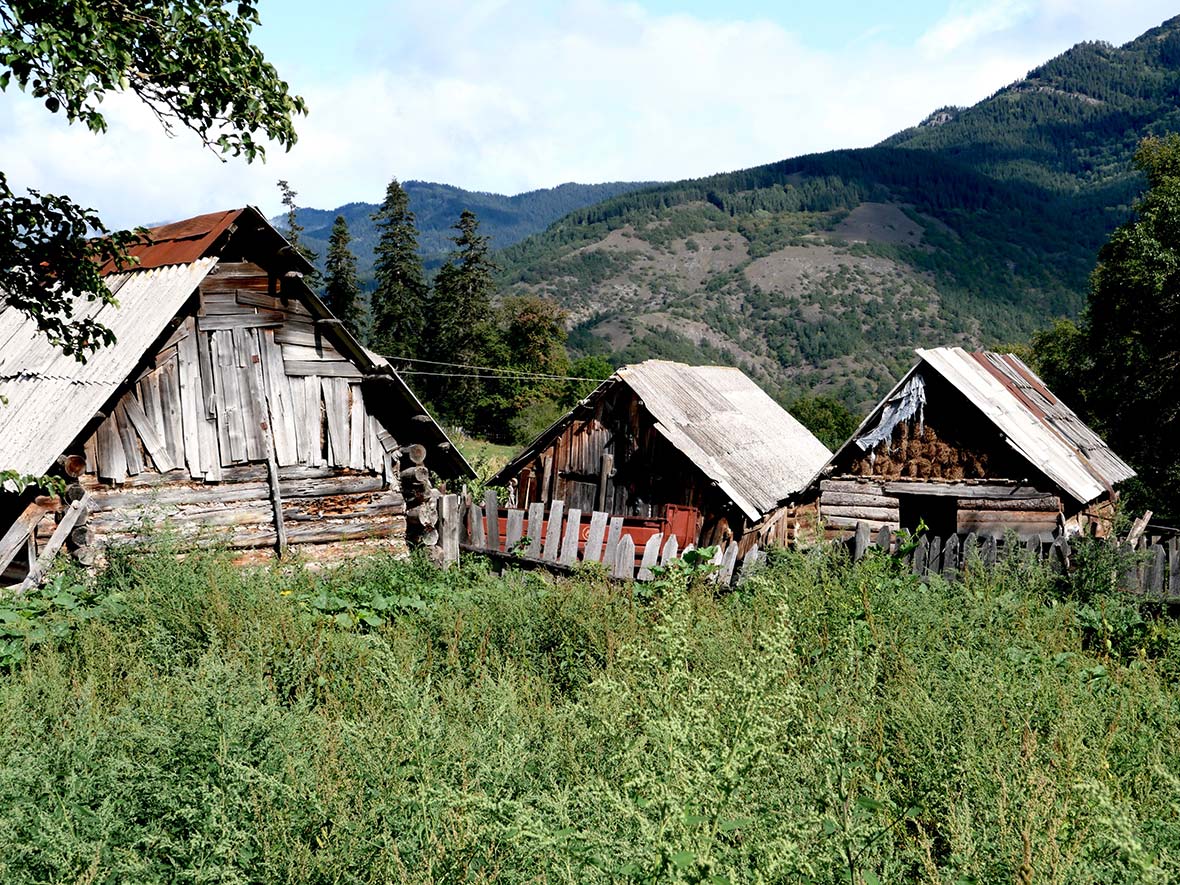 Of course, the cuisine is a main reason why travelers venture to Georgia. Evocative of the spices of the Silk Road and singular in its conception, Georgian food is among the world's finest. Fruits and vegetables are almost never imported into Georgia, which enhances culinary integrity. What I miss most are powder-dusted "curds" at Santino, khachapuri at Puri Guliani, and lunch at Café Littera in Tbilisi, as well as every dining experience at Rooms Hotel Kokhta in Bakuriani. And while Georgia is touted for its wine, I recommend enjoying champagne instead, such as Badagoni Brut.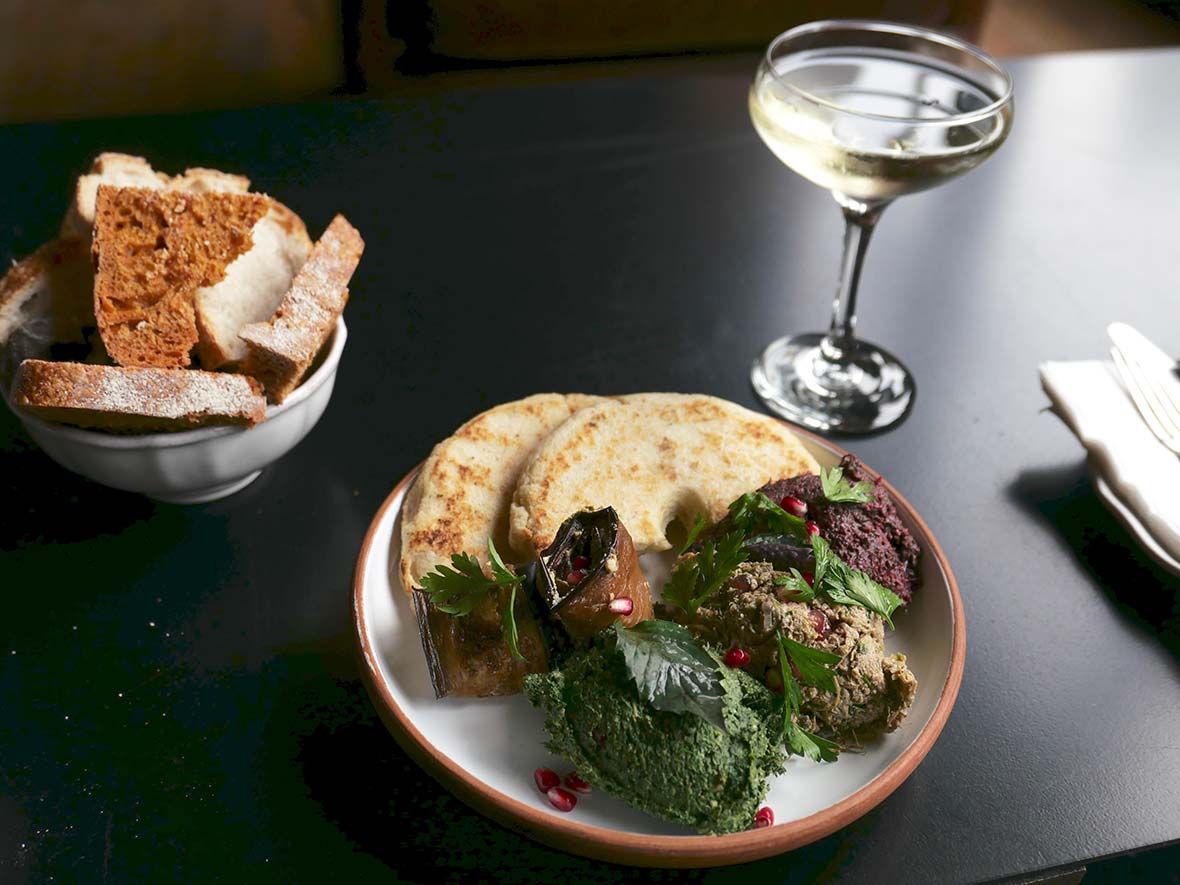 With rapid development happening in the capital and throughout the country in anticipation of life post-COVID, there's an urgency to visit Georgia. For those lucky enough to be digital nomads, it's a short application process for residency of up to one year. For others, tuck in a visit now and experience the nostalgia of Tbilisi before it disappears, along with its remaining Brutalist architecture and Soviet mosaics. The days will soon be gone when you could clamber over the ruins of sanatoriums and imagine what it must have been like.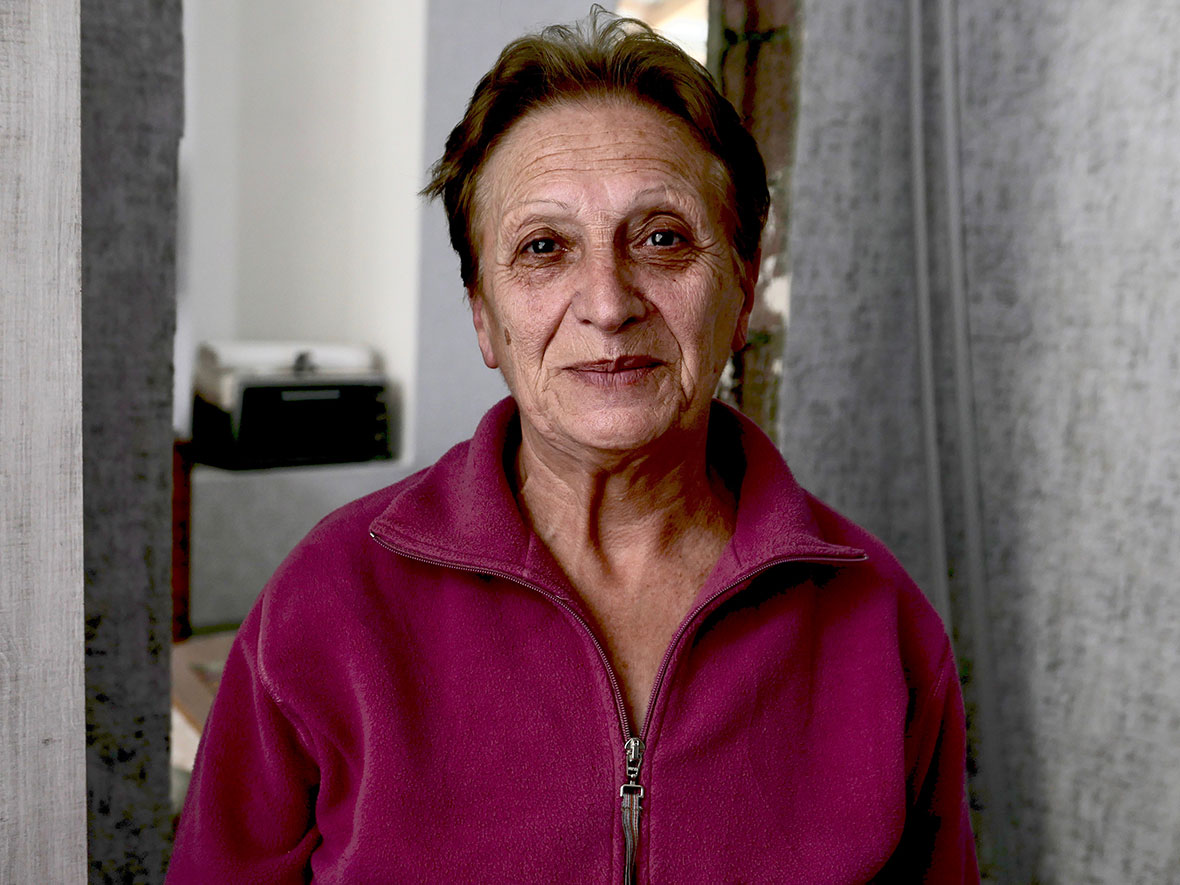 As the world becomes increasingly accessible to all, it's the unspoiled places offering natural wonders with open-armed hospitality that will matter to us most. My stay only lightly touched upon this fascinating country, with the highlands of Racha and the abandoned sanatoriums of Tskaltubo already beckoning me to return. As Remote Lands opens its doors to the Caucasus region, it's time to consider this lesser-known destination that offers so much.
Rebecca Menes is a frequent traveler for work and pleasure based in Washington, DC. To see more of her photography and stories from her travels, visit her website.