WRITTEN BY
Tyler Roney
PUBLISHED ON
October 30, 2017
LOCATION
Indonesia

A private sea plane gets you to the five islands, three lagoons, and 13 beaches of Bawah, Southeast Asia's newest private island paradise.
Opening to visitors only recently, Bawah features everything a luxury island explorer could want, from pristine coral reefs and 150-meter-high forests to bespoke cocktails. Complete with a zero-carbon footprint goal and a unique ecosystem above and below the water, Bawah is going for "naturally lux."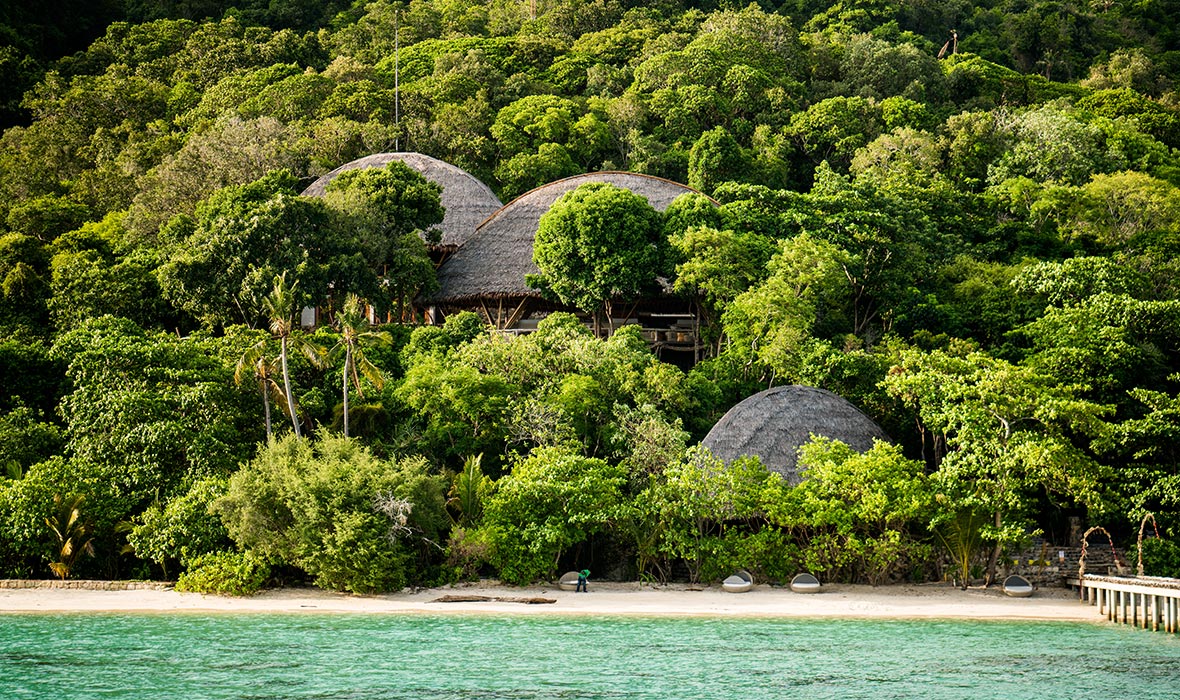 Bawah is found in the heart of the Indonesian Anambas, isolated in the open sea northeast of Singapore and west of the Riau Islands. Ferries will take travelers to Batam, where they will continue on to a 75-minute private seaplane taking them to Bawah.
The private island of Bawah was previously uninhabited and is a marine conservation area, featuring accommodations for a maximum of 70 guests, with 35 eco-designed suites and over-water bungalows.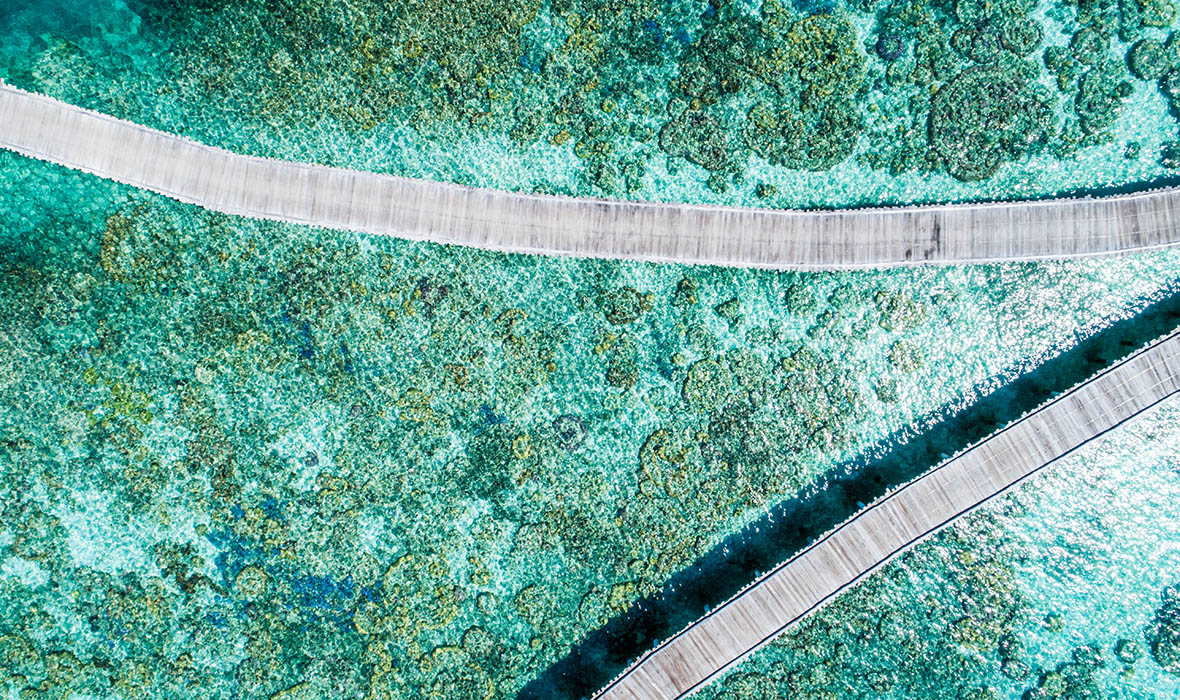 Bawah Island was developed to inspire guests to get reacquainted nature, with cell and wifi signals few and far between – besides in the rooms, of course – and encouragement throughout to engage with the natural surroundings.
There are 21 Beach Suites with sea views, 11 Over Water Bungalows, and 3 Garden Suites. A romantic getaway, Bawah accommodations are meant for two.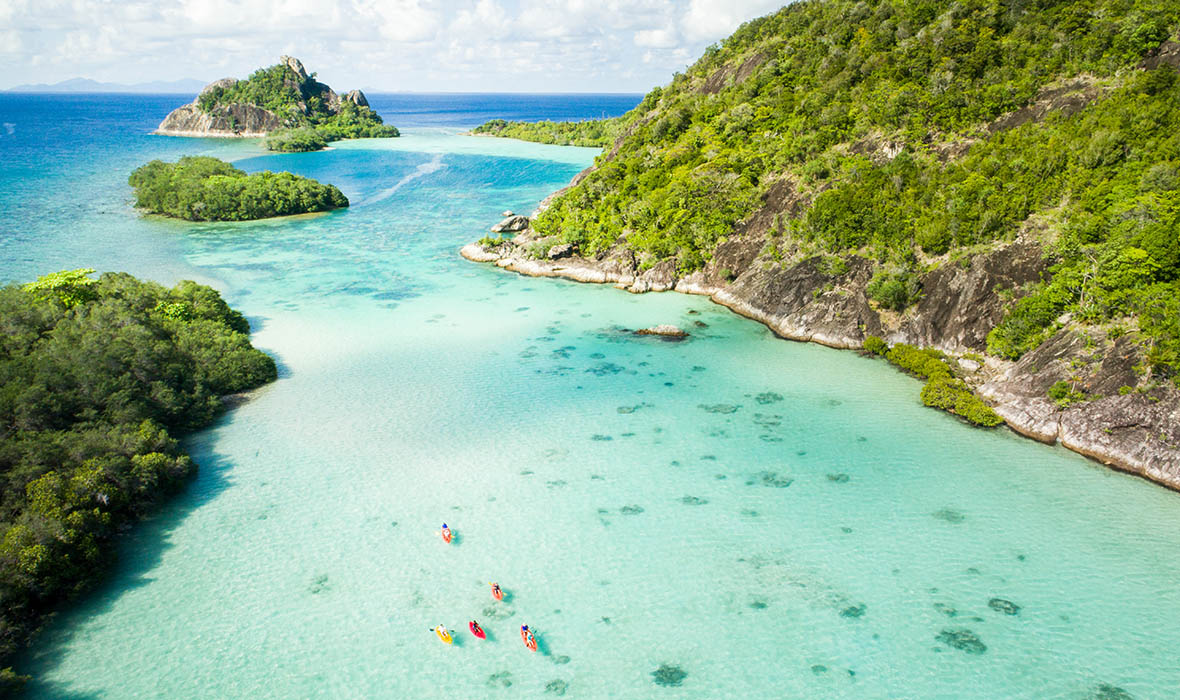 The area of the Indian Ocean where Bawah is found is known as the coral triangle, which has more than half of the coral reefs known to exist. Here, snorkelers will find octopuses, the ubiquitous parrot fish, and even the harmless and charming black-tip reef sharks. Turtles and flourishing seas of coral can also be found. Above water, Bawah's primary forest has never been cut or burnt, a proper untouched jungle island paradise.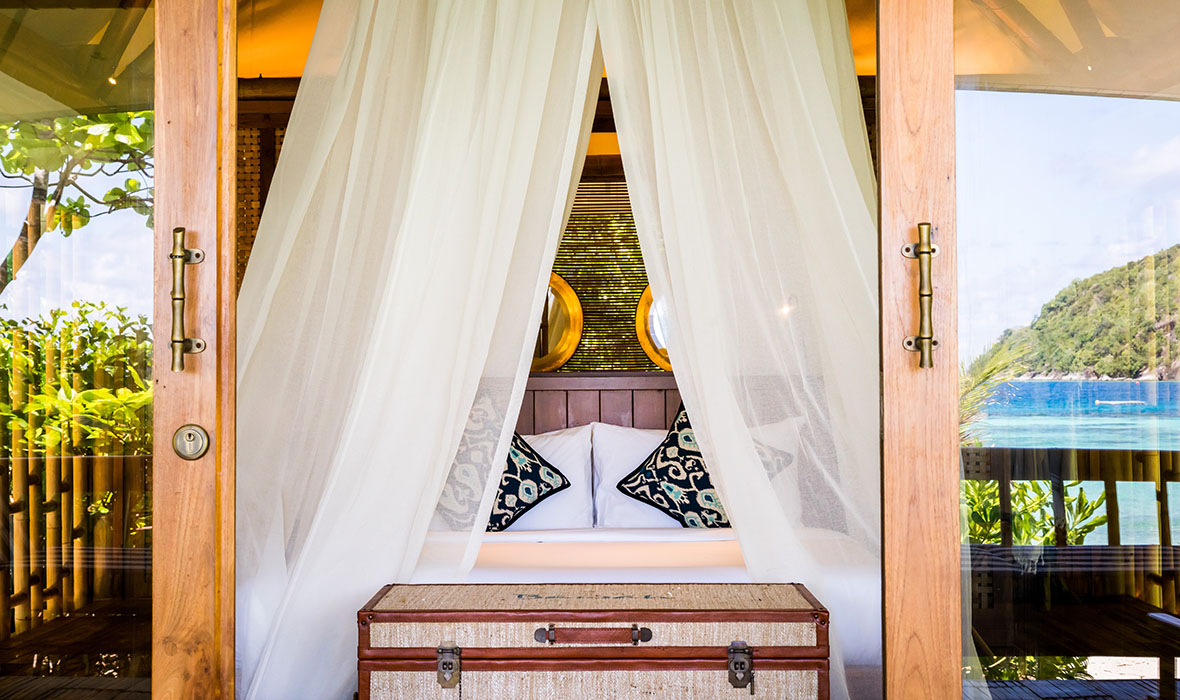 The Tree Top restaurant at Bawah serves Asian-fusion cuisine with locally-grown. Guests can also unwind with bespoke cocktails at the Grouper Bar, Jules Verne Bar, and Boat House Bar. The bars are situated at different zones on Bawah, each offering unique surroundings. Also, for those who've unplugged completely – even from their Kindle – Bawah offers a wood-paneled Library in the tree tops, which features collections of natural history, classic literature.
The wellness center at Bawah, Aura, has includes a spa and yoga pavilion. Aura also offers yoga, pilates, meditation, and reiki sessions from sunrise to sunset.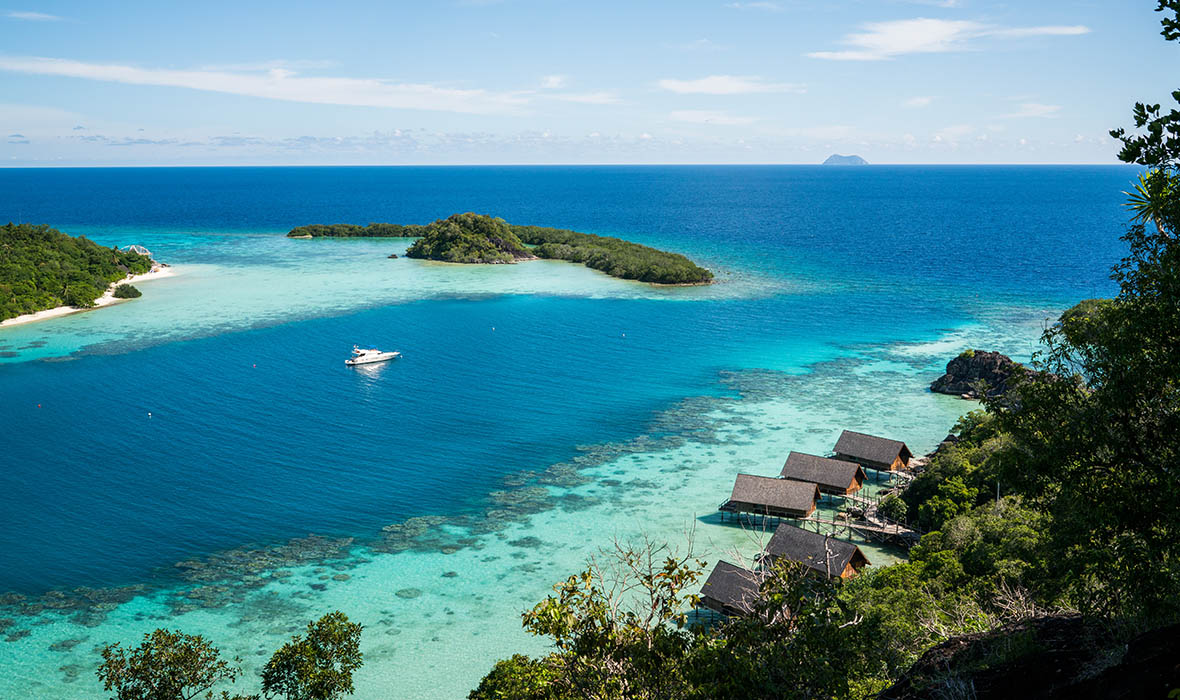 In keeping with the Bawah enthusiasm for eco-friendly luxury, all tented suites and public areas are made of materials like bamboo and recycled teak, and the bath and shower areas are constructed of recycled copper. Indigenous driftwood and other materials were used to create unique finishes.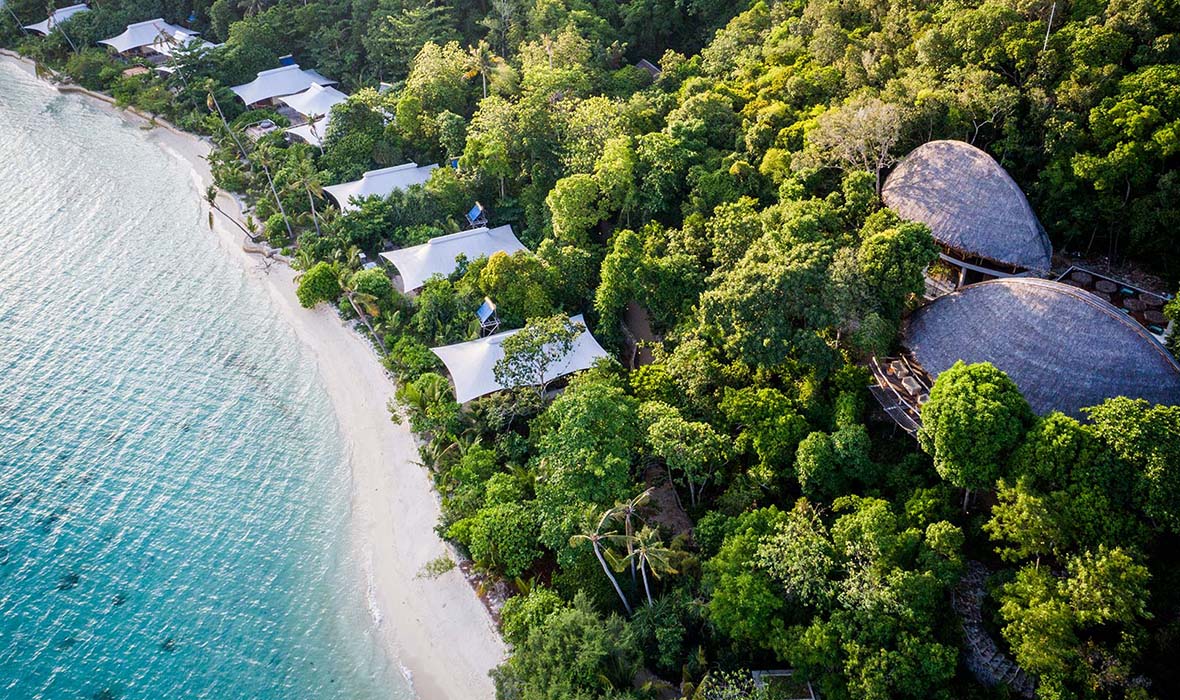 Those wishing to forego the private seaplane to the island may, in fact, sail their own yachts there, if they're so inclined. But, all would-be yachters should be forewarned that permission to enter the lagoons must be obtained two weeks prior to arrival. Bawah imposes mooring charges – $5 per foot net per night – with proceeds dedicated to the Bawah Conservation Foundation. Absolutely no fishing or anchoring is permitted within 500 meters of the barrier reefs.
Already shortlisted for the Reggie Shiu Development of the Year Award by Hotel Investment Conference Asia Pacific (HICAP), the $30 million development's foundation will be attempting to turn Bawah into a UNESCO Biosphere Reserve.