Example Itinerary
Cruising the Komodos with Aman
Nestled in between Indonesia's East and West Nusa Tenggara, Komodo Island is a true adventurer's dream. Not only is it home to those infamous dragons that roam the national park, but also pristine beaches, jungles and a myriad of surrounding islets waiting to be explored. You'll spend six days cruising, diving and trekking around this incredible part of the world, as you make your way from the luxury resort at Amanwana to the final destination of Labuan Bajoharboron Flores Island (and then a flight back to Bali) six days later. Along the way, stop off at Batu Moncho Bay (looking out for mantas and dolphins), Gili Lawa Laut, Pink Beach, Komodo National Park, Rinca Island and Sebayor Island.
This itinerary is an example. It's designed to inspire you and provide you with thoughtfully curated ideas. You can choose to do this exact itinerary or completely personalize it. All trips are 100% bespoke.
Highlights
Aman: An ultra-luxe brand known for its boutique properties, quiet elegance, and superb service takes you on a world-class expedition on the sea.
Wild Dragons: Come face to face with the Komodo Dragon on its eponymous island, the only place in the world to find them in the wild.
Diving in Paradise: The clear waters around the Komodo Islands are a diver's dream. Explore the vibrant coral reefs teeming with sealife from tropical fish to sea turtles, reef sharks, mantas and more.
Day-by-Day
Day 1
Komodo National Park
Take a leisurely breakfast at the luxurious Amanwana resort before embarking on this six-day cruise around the Komodos. First up is the uninhabited Satonda – an island looking like something straight out of a shipwreck movie. Here, you'll take lunch before diving, kayaking and exploring the nearby caves. Then, it's back to the boat for a sunset dinner and overnight cruise towards Komodo National Park.
Day 2
Komodo National Park
Wake up to the lulling rocking motion of the sea, ready for another full day of activities and exploration. Peer out of your cabin window down to the pristine reefs of Batu Moncho Bay – if you're lucky, you might be able to spot the manta rays or dolphins that often make an appearance. Before lunch, there's time for a dive or snorkelling session around the white sanded beaches. The cruise heads on to Gili Lawa Laut in the afternoon where there're more diving opportunities around The Channel, the lighthouse or the surrounding underwater sea mounds of Crystal and Castle Rocks. Dinner is on board the Amandira.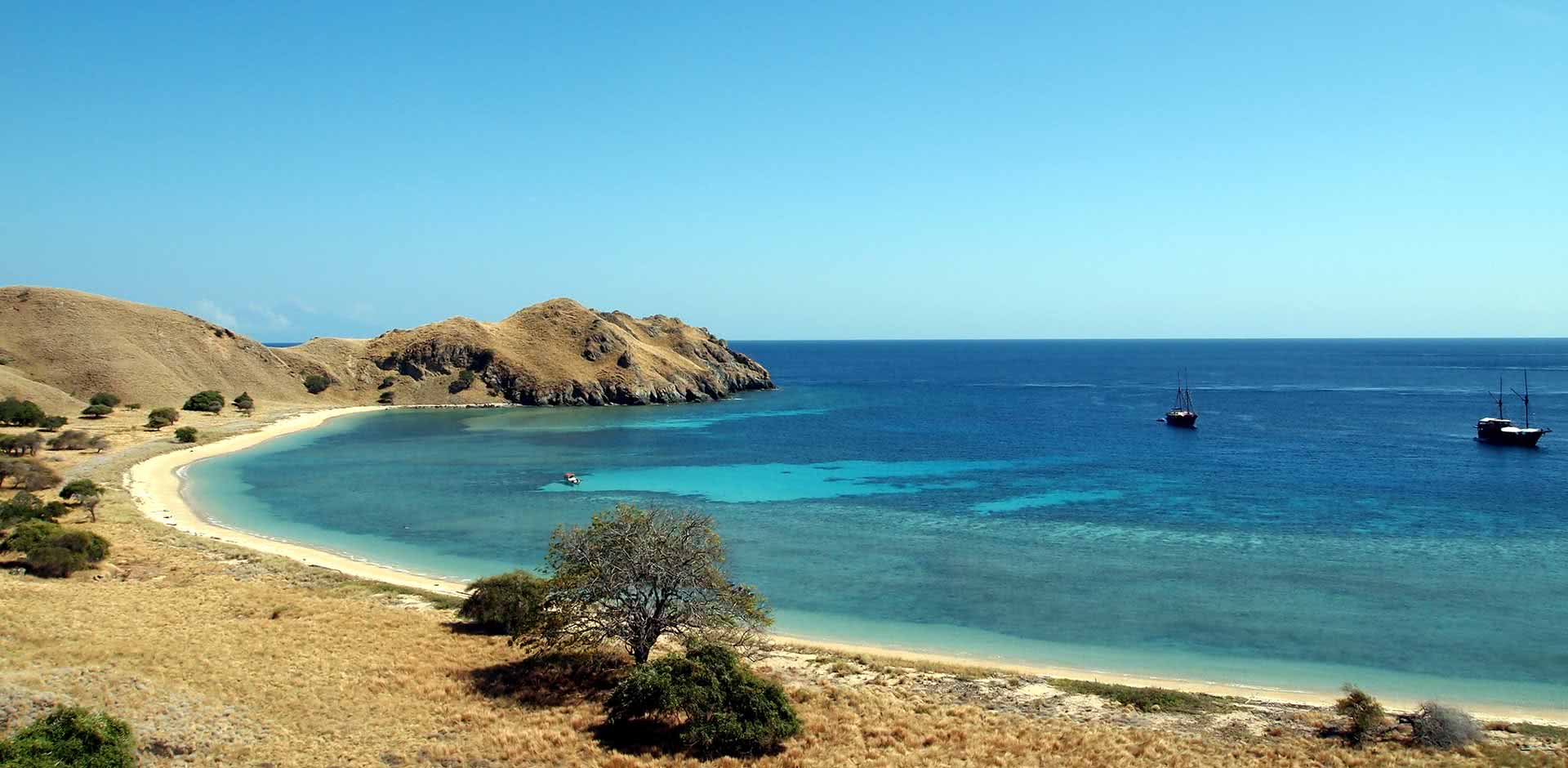 Day 3
Komodo National Park
More diving awaits on this third day around the action-packed reefs. Lunchtime will be spent cruising down the Komodo straits, and on the way there is ample opportunity to snorkel around the many small islets towards Makassar Reef (and hopefully catch a glimpse of the mantas). The voyage in the evening takes you to Pink Beach on Komodo Island, one of the main destinations home to the Komodo Dragons. Just before this, a sunset ride (in a dingy) awaits, taking you to see the thousands of bats around a popular cave.
Day 4
Komodo National Park
Day four is your first chance to get up close and personal (but not too close) with the famous Komodo Dragons. The guided tour will take on a morning stroll around a section of the island, where you'll see the prehistoric-looking beasts in their wild, natural habitat. Don't forget to look out for the monkeys, deer and many variety of birds too. After the trek, it's back on board for an afternoon cruise towards Waimalu Island for a dive and a BBQ on the beach underneath the stars.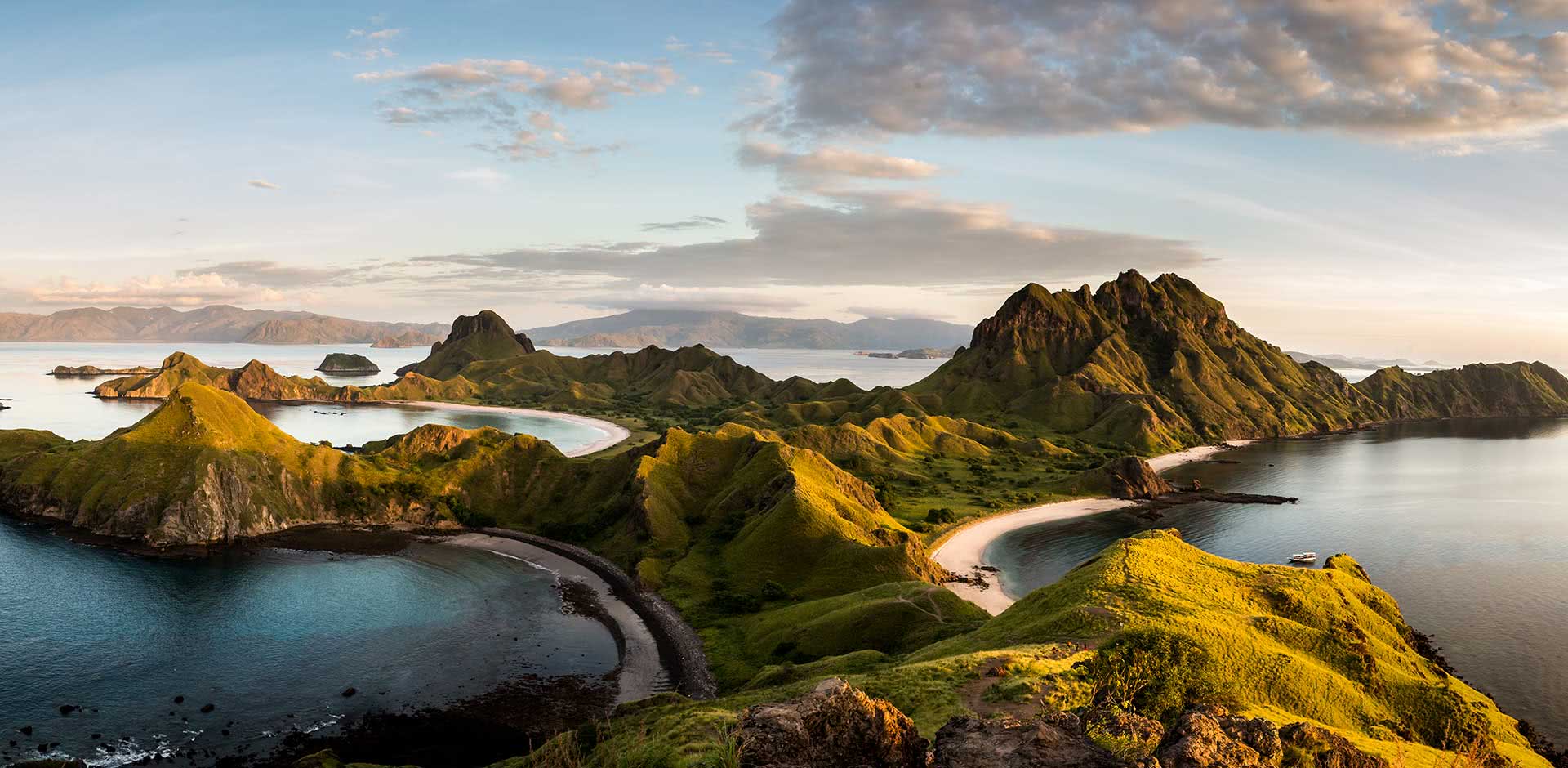 Day 5
Komodo National Park
Explore Rinca Island's national park with an early morning trek; watch out for more of the dragons, as well as many other varieties of wildlife that have adapted to the harsh conditions on this desolate island. After trekking it's back to the boat and into the sea again for one last bit of diving action (or snorkelling) around Sebayor Island, which is where you'll spending this final night.
Day 6
Departure
After breakfast at Sebayor Island, take time to relax and unwind - or jump back into the sea again to say goodbye to the beautiful reefs below. The cruise makes its way onto Labuan Bajoharboron Flores Island which is where you'll catch your flight back to Bali - marking the end of this six-day cruise around Komodo and its surrounding islands.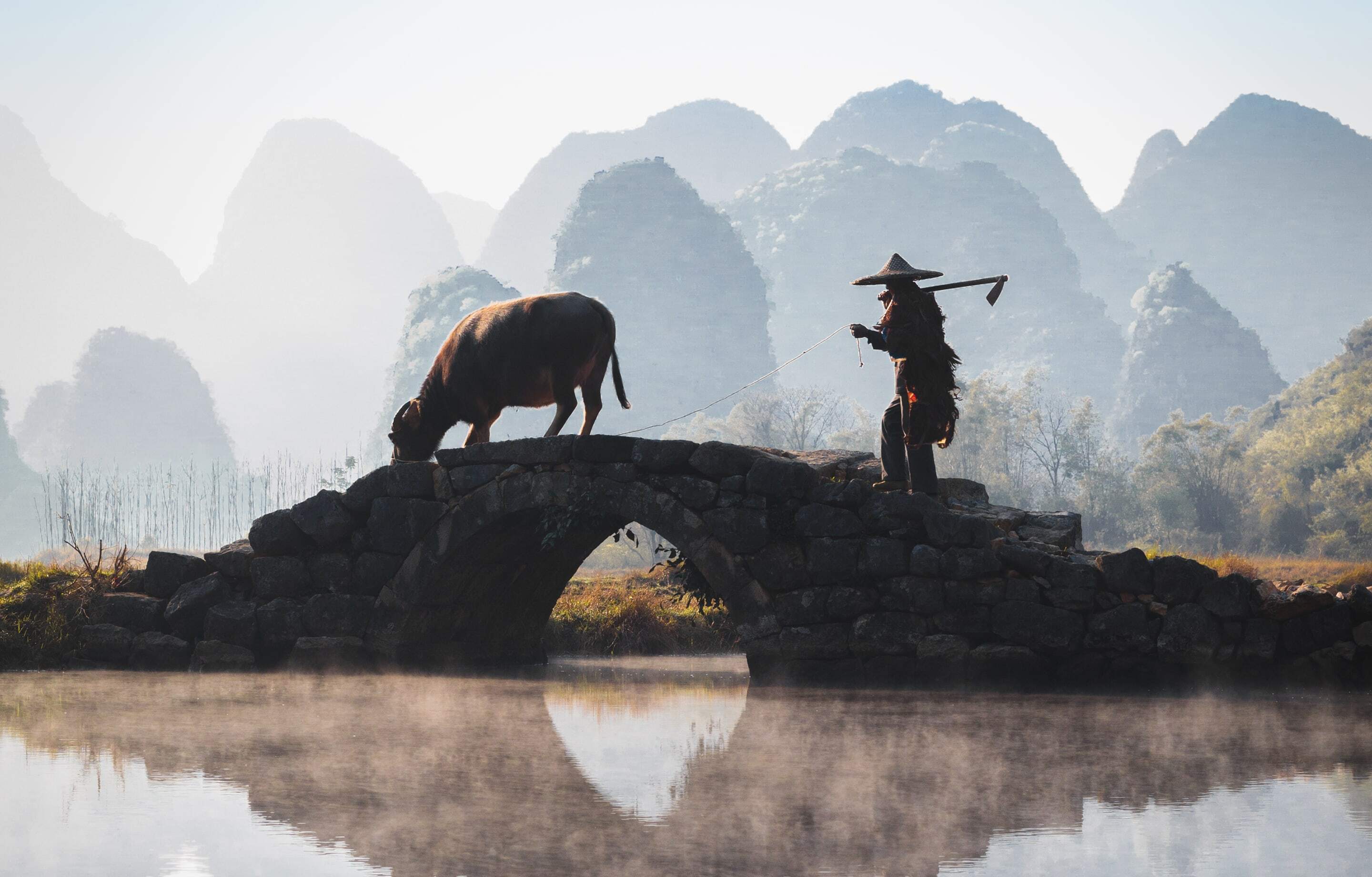 Why Remote Lands?
Exclusively Asia
With Remote Lands you'll travel with people who have made Asia the solitary focus of their own lifelong adventure. As our guest, you'll discover Asia on a journey that is completely, authentically your own, adapted from our own remarkable experiences and adventures over the years.
With Remote Lands you'll travel with people who have made Asia the solitary focus of their own lifelong adventure. As our guest, in the continent that our north American founders Catherine and Jay have adored and explored for decades, you'll discover Asia on a journey that is completely, authentically your own, adapted from our own remarkable experiences and adventures over the years.
Travelogues
An Asia-focused magazine brought to you by Remote Lands – a platform for adventure, luxury, and authenticity from experts and explorers around the continent.
What Others Say
Here is a small selection of the kind words our guests have said about us, as well as features by journalists and travel writers.
From the moment I happened upon the REMOTE LANDS website over a year ago, browsed the options, I knew that this would be well worth it. The entire staff is nothing less than professional with service that made us feel like royals.
This was truly the trip of a lifetime. Magical destinations, the most luxurious hotels in the world, and the most wonderful travel companions we could've wished for. We were treated like family everywhere we went and we have 14 new best friends.
We have used some of the top rated travel specialists all over the world and, without question, Catherine Heald and Remote Lands are at the very top of the list!
Stay Informed:
Newsletter