Borneo boasts three nations, dozens of tribes, and some of the densest biodiversity on planet Earth. From the orangutans of Camp Leaky to the blue-ringed octopus of Mabul, Borneo is a hotbed of natural wonders, and for the traveler who likes a little luxury with their adventure, these itineraries offer a Borneo experience like no other.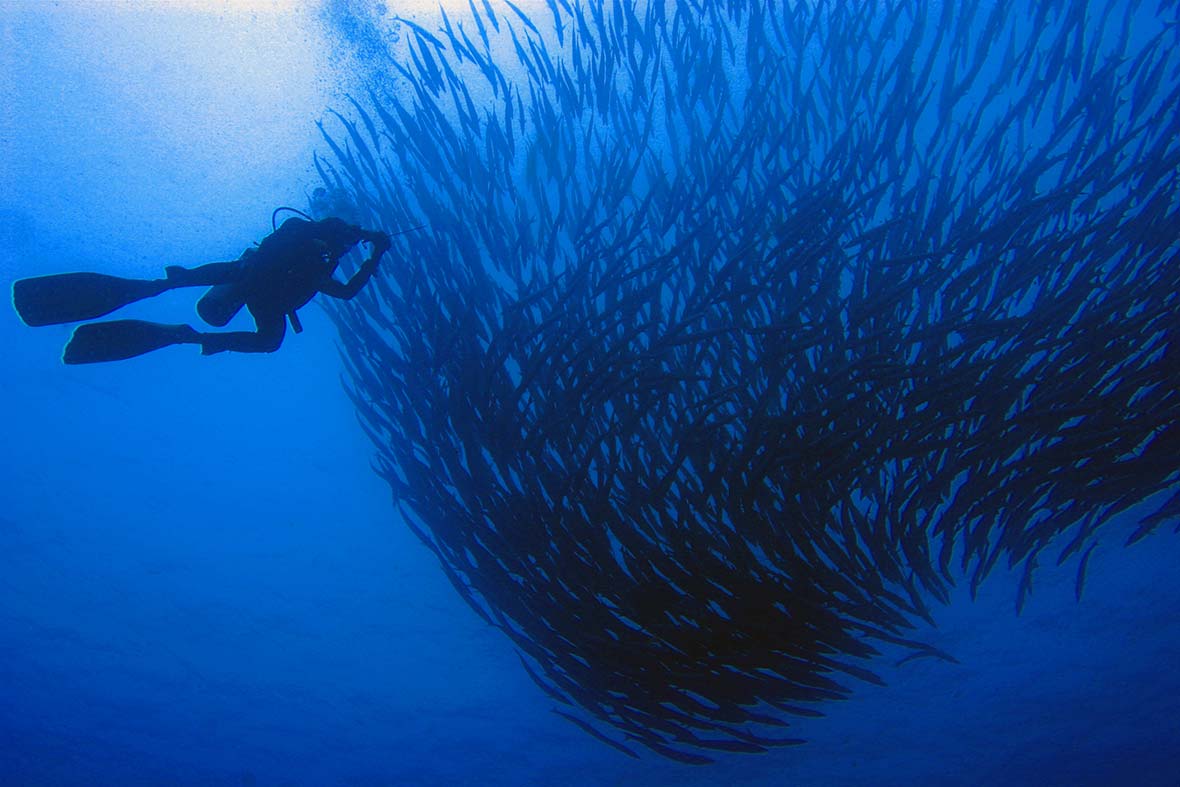 The orangutans come to mind when thinking of Borneo, but this week-long itinerary shows travelers the magical Bornean life under the waves of Sipadan and Mabul.
On this diving extravaganza, travelers can explore the waters around Sipadan Island, often considered some of the best in the world for big-fish diving, but it's still exclusive enough for travelers not to be bombarded by other dive boats. In Mabul, visitors will get a taste for muck diving, lazing along a sandy bottom in search of rare fish and crustaceans not seen in more common reef habitats, including ghost pipefish and the blue-ringed octopus. Moving on to Kepalai, travelers can expect to dive five small wrecks bursting with marine life, just off the island's jetty.
Even though it's Borneo, there is still plenty of luxury to be had; in this case, travelers will stay at the Mabul Water Bungalow while on their adventure and at the Shangri-La Tanjung Aru Resort while in Kota Kinabalu.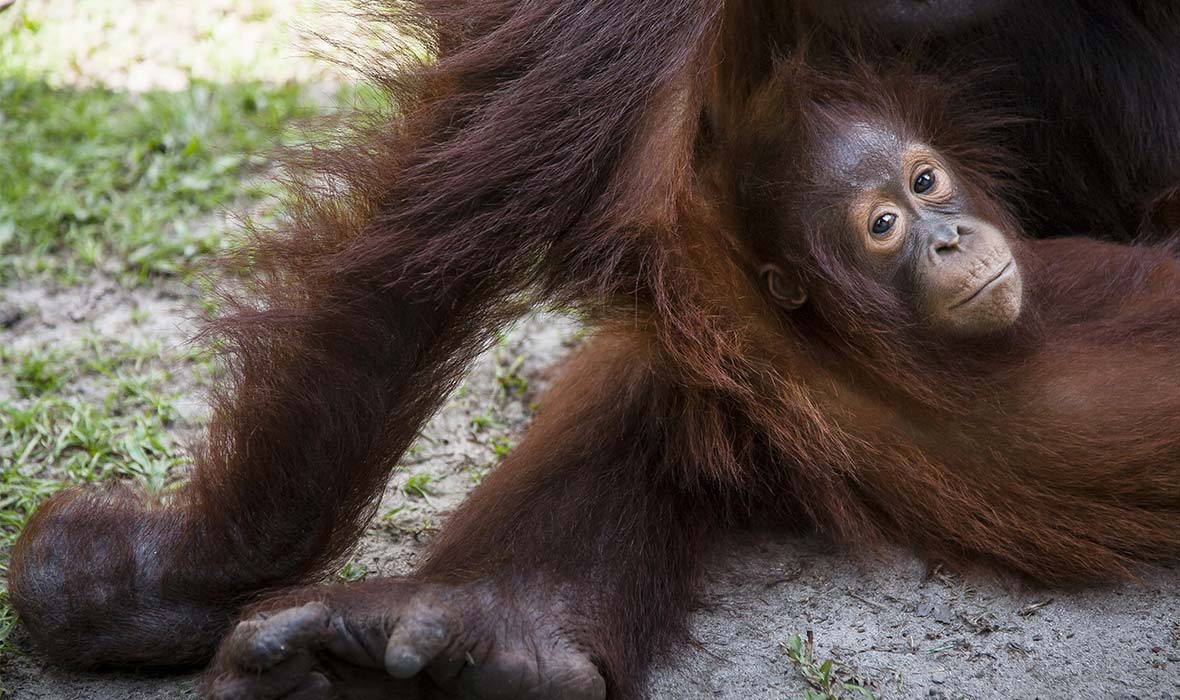 This month-long Indonesian adventure is 31 days of luxury, wildlife, and beaches, with incredible stops in Kalimantan and the Tanjung Puting Reserve.
Sabah gets a lot of the press, but there's plenty to see on the Indonesian side of Papua. The Borneo section of this trip allows travelers to Kalimantan, from which guests set out on a private riverboat to explore Borneo. This private cruise leads through the mysterious and wildlife-filled jungles of Borneo, but manages to keep up the luxury trappings throughout. The real adventure starts on day seven with the Tanjung Puting Reserve, which is awash with wildlife of all types. In addition to being paradise for every birdwatcher, visitors will venture to the famed Camp Leaky for orangutans and will likely see the curious looking proboscis monkey throughout.
One of the longer journeys offered by Remote Lands, this itinerary includes the likes of Bali, Mt. Bromo, Borobudur, Bajawa, Komodo, and more. Borneo is just one small stop on this holistic Indonesia adventure.
Kota Kinabalu to the Danum Valley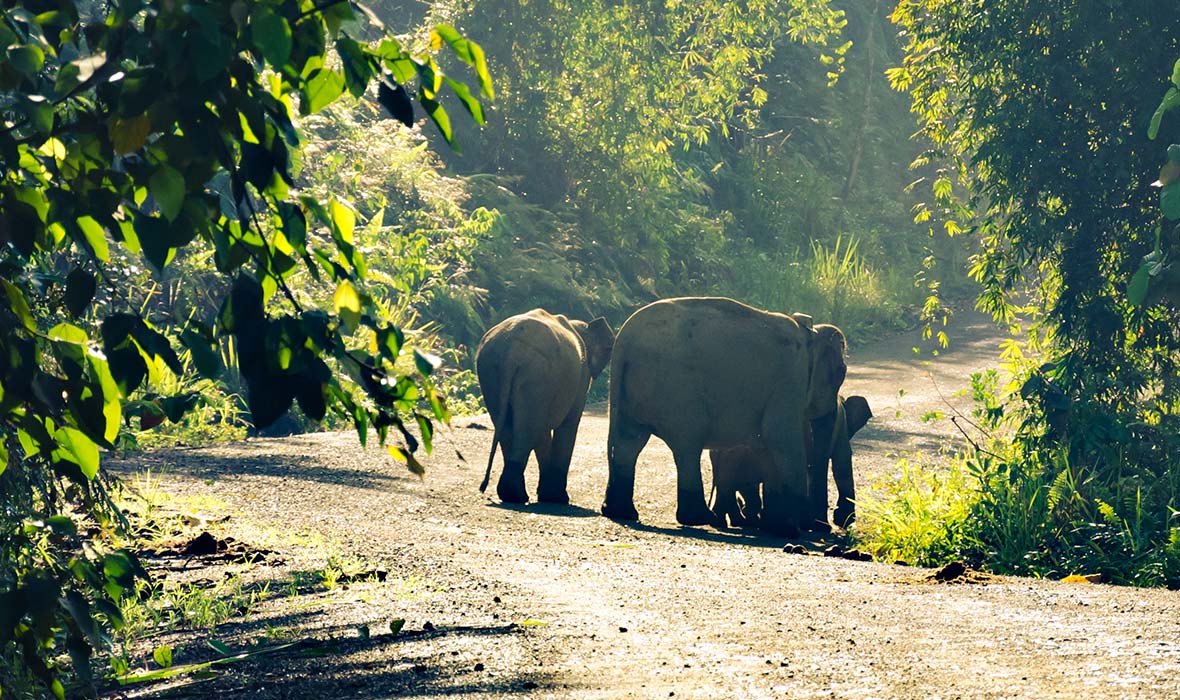 This seven-day adventure is every wildlife lover's dream: a whole week exploring the wilds of Borneo to find elephants, orangutans, and giant water monitor lizards.
This expedition begins in Kota Kinabalu and then moves inland to Sandakan, where visitors will have the opportunity to see orangutans in a rehabilitation center – with a chance to spot baby orangutans being fed. Then, it's off to the Kinabatang River for a jungle cruise through the rain forest thicket, spotting wildlife along the way.
The Danum Valley is one of the greatest places on the planet to see wild Asian elephants roaming the jungle, but visitors will also see gibbons, orangutans, and birds of all sorts – along with nice a stay at the Borneo Rainforest Lodge.
Borneo, Beaches, and Java
This is a Borneo adventure that combines the wilds of Borneo with lush islands of Karimunjawa and the cultural pleasures of Yogyakarta and Borobudur.
For 10 days travelers will be taken around Borneo and Java for a journey that mixes the wild with the spiritual. The Borneo section of this itinerary focuses on the Tanjung Puting Reserve, trekking and adventuring through the jungle in search of the orangutan. At Tanjung Harapan Village, visitors will explore the Malayan and Semi Dayak settlements and visit the Tanjung Harapan rehabilitation camp to see orangutans being prepared for their release back into the wild.
Afterward, the trip goes on to the idyllic, isolated Kura Kura Resort – a Remote Lands pick for a 2020 Indonesia Island Getaway – and then it's on to Yogyakarta and Borobudur for a look at one of the greatest man-made wonders in Southeast Asia.
Singapore to Danum Valley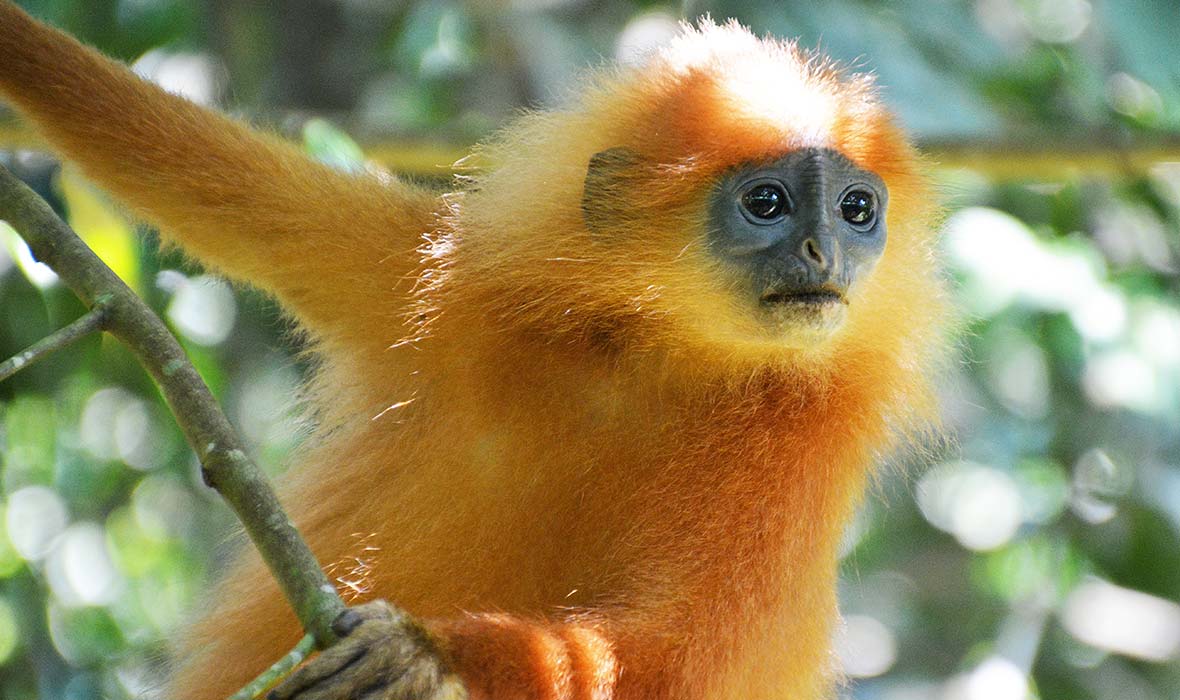 Singapore has become a must-see stop for any visitor to Southeast Asia, and this itinerary pairs the ultra-luxe of the Lion City with the wildlife of Danum Valley.
Singapore is a whirlwind of Michelin stars, five-star hotels, and luxury experiences, and this short four-day add-on allows travelers to depart from their plush Singapore hotel for a lush jungle filled with orangutans and elephants. Fly from Singapore to Borneo and then travel two hours overland to the jungles. The highlights of this experience include the Danum Valley's primary forests, observing wild gibbons, orangutans, and other large monkeys in their natural habitat, and learning about conservation efforts from rangers in the field.