A lot of travelers don't know that India has its own little sliver of tropical Southeast Asia in the Andaman and Nicobar Islands. These isles aren't the easiest place to get to – but that's what makes them so unique. The Andaman and Nicobar Islands are getting ever more friendly to tourists, so travelers would be well-advised to take these islands off their bucket list and straight on their "go now" list.
A remote archipelago, these 572 islands lie at the juncture of the Andaman Sea and the Bay of Bengal. Known for their white-sand beaches, tropical rainforests, mangroves, and world-class diving, the isolated area is now competing with India's coastal hotspots.
Luxury Accommodation at the New Taj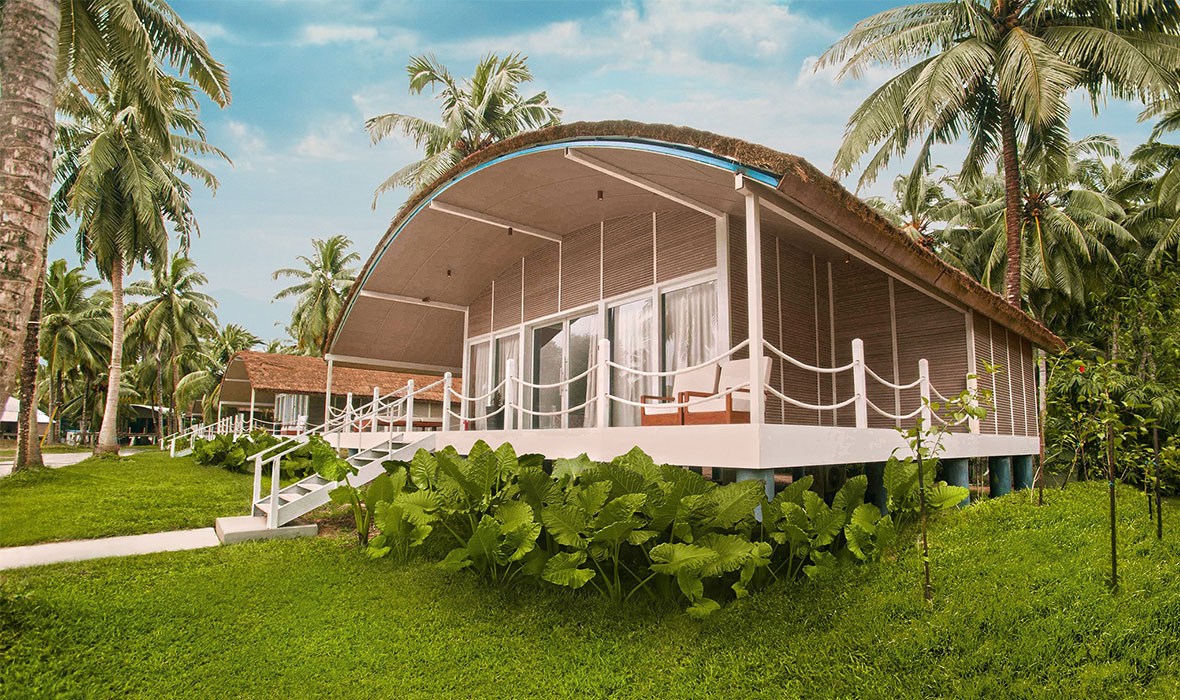 On Valentine's Day 2018, the Taj Exotica Resort & Spa Andamans opened the doors. Nestled in the Havelock Islands, the resort is set on the crescent-shaped Radhanagar Beach, once named the world's seventh best beach, and Asia´s first by Time Magazine. It is a world-class complex of 50 villas, encompassing 46 acres of mangrove and rainforest.
"The hotel has been enveloped in the island habitat with a focus on sustainability to create a minimal footprint on the natural ecosystem", stated the CEO of Indian Hotels Company Limited on the resort's opening, noting the resort's focus on a minimum carbon footprint.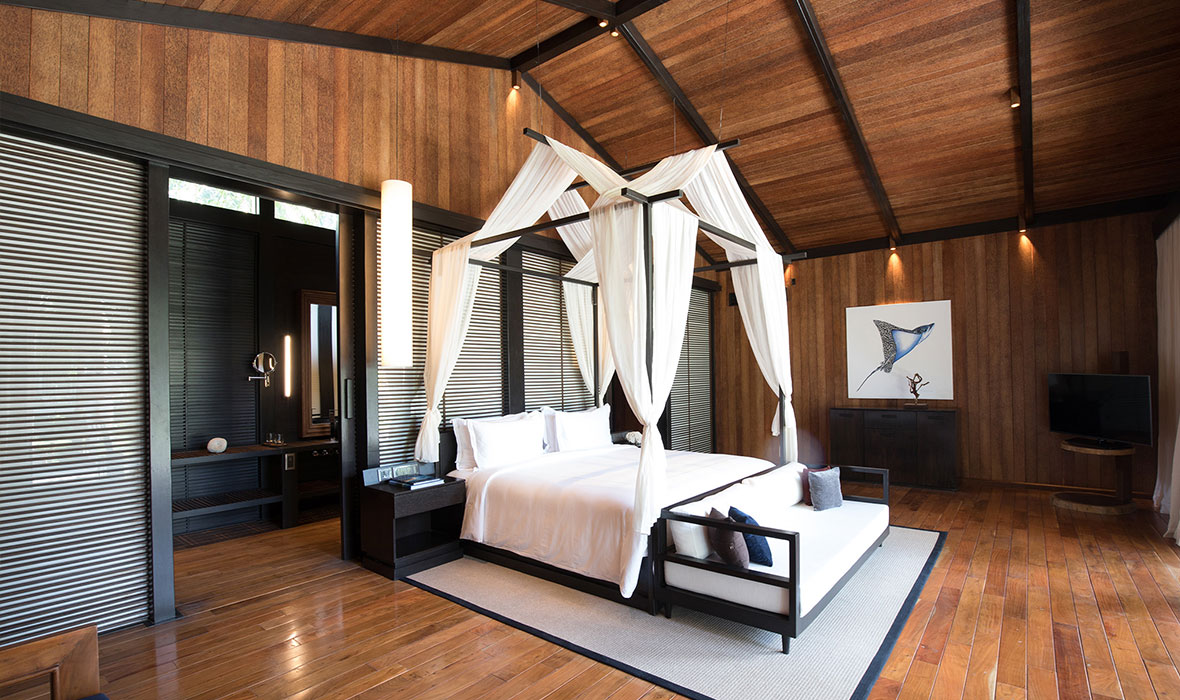 The construction was inspired by the native Jarawa tribe's stilted huts with pitched roofs. It allows for panoramic beach views and includes a 50-meter infinity swimming pool.
The on-site restaurants consist of Shoreline, offering regional curries, the Turtle House, focusing on Italian, Mediterranean and Indian grills, and The Settlers, specializing in fine-dining.
Snorkeling and scuba diving are available to guests, as well as the unique experience of nocturnal kayaking through the mangroves, where bioluminescent phytoplankton entertain paddlers with their fluorescence.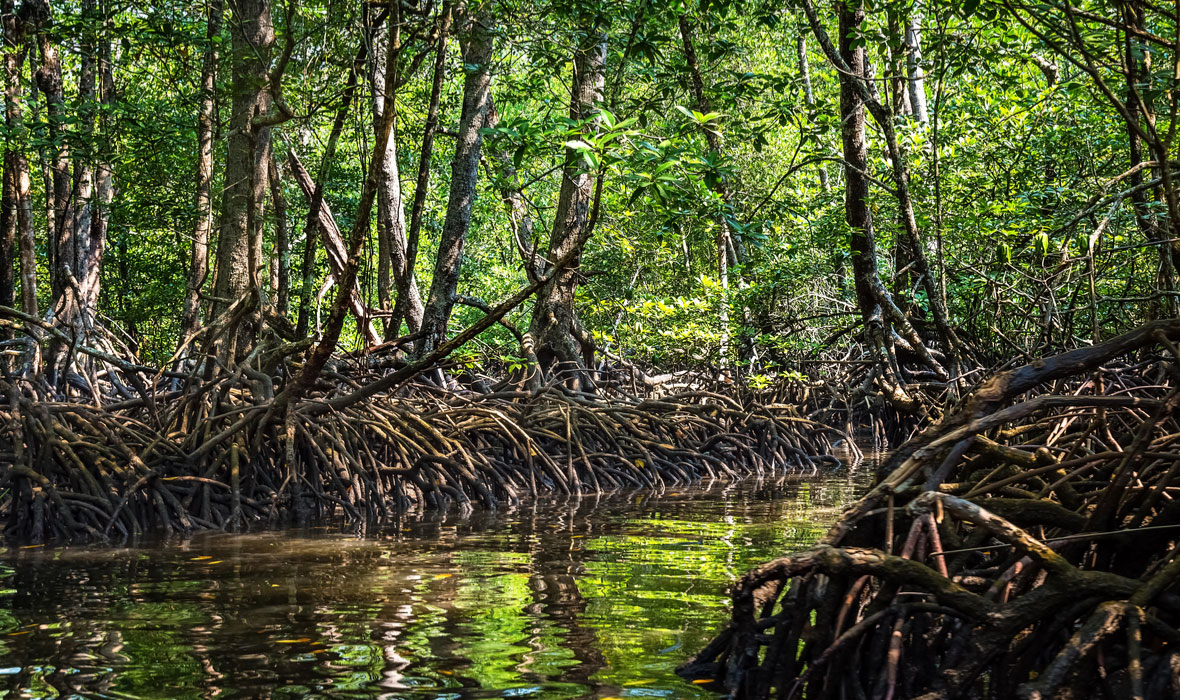 These islands account for one-fifth of India's diverse mangroves. Baratang island is known for its mangrove creeks, where a boat safari through the thick forest leads to limestone caves with intricate calcite formations. Other mangrove forests are found at Austin Creek in Mayabunder, Shoal Bay in South Andaman, and Yerrata Mangrove Park in Rangat, Middle Andaman.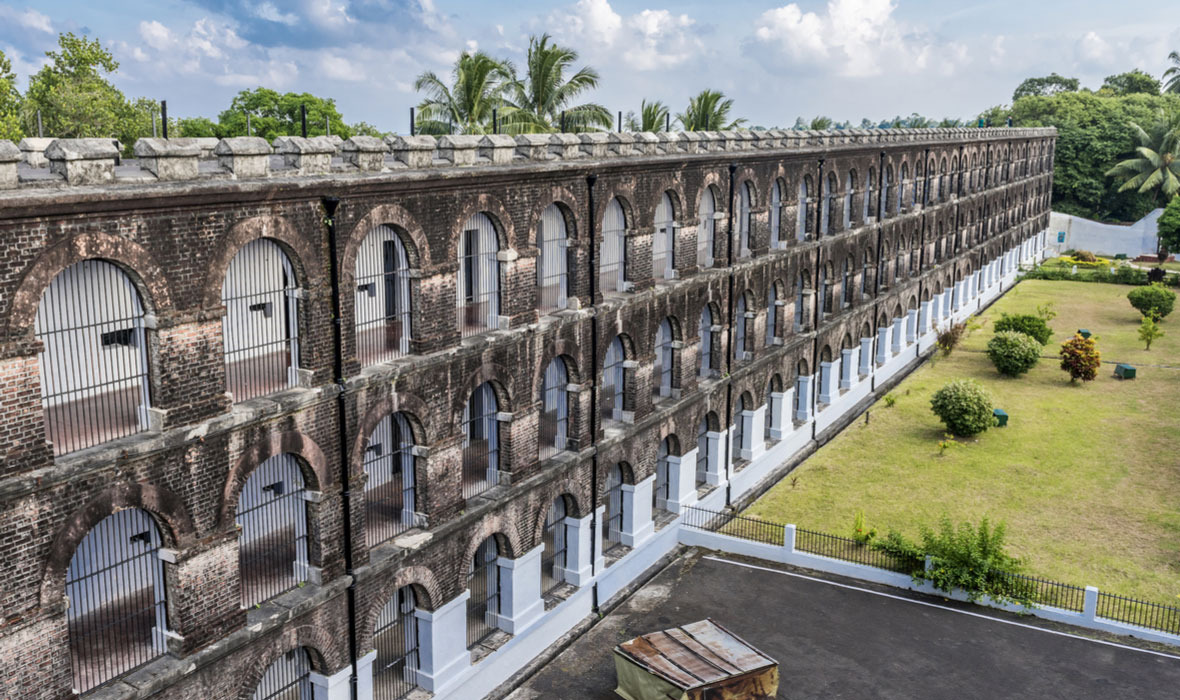 During the mid-18th century, the islands were alternatingly occupied by Europeans and the British. In 1858 the British set up a naval base and established penal colony in what is now known as Port Blair, the Union Territory's capital on Chatham Island.
The prisoners, mostly freedom fighters, were brought over from India during the First War of Independence. It was they who built the Cellular Jail, a gigantic three-storeyed prison that is now a UNESCO World Heritage site.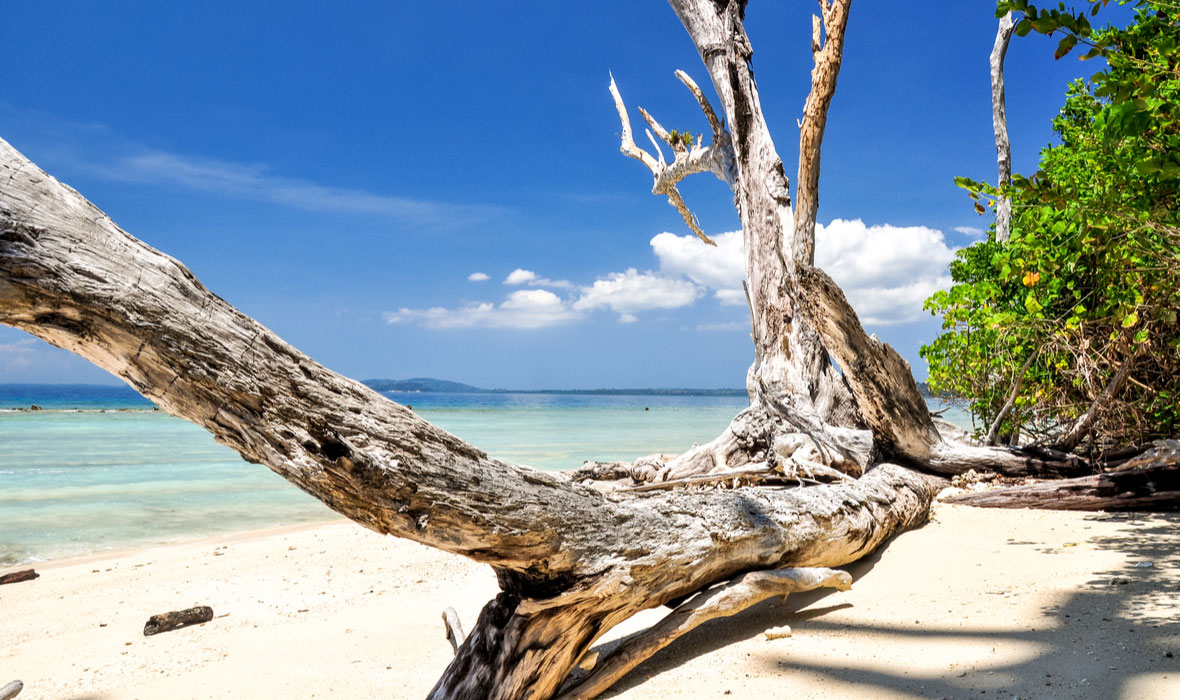 Apart from the Taj's famous Radhanagar Beach, there are a number of shores to discover, as the archipelago comprises one-fourth of the Indian coastline. Elephant Beach is known for its marine life and coral reefs, as well as crystal waters; sadly, there aren't really any elephants to be found here these days, but it's still worth the journey.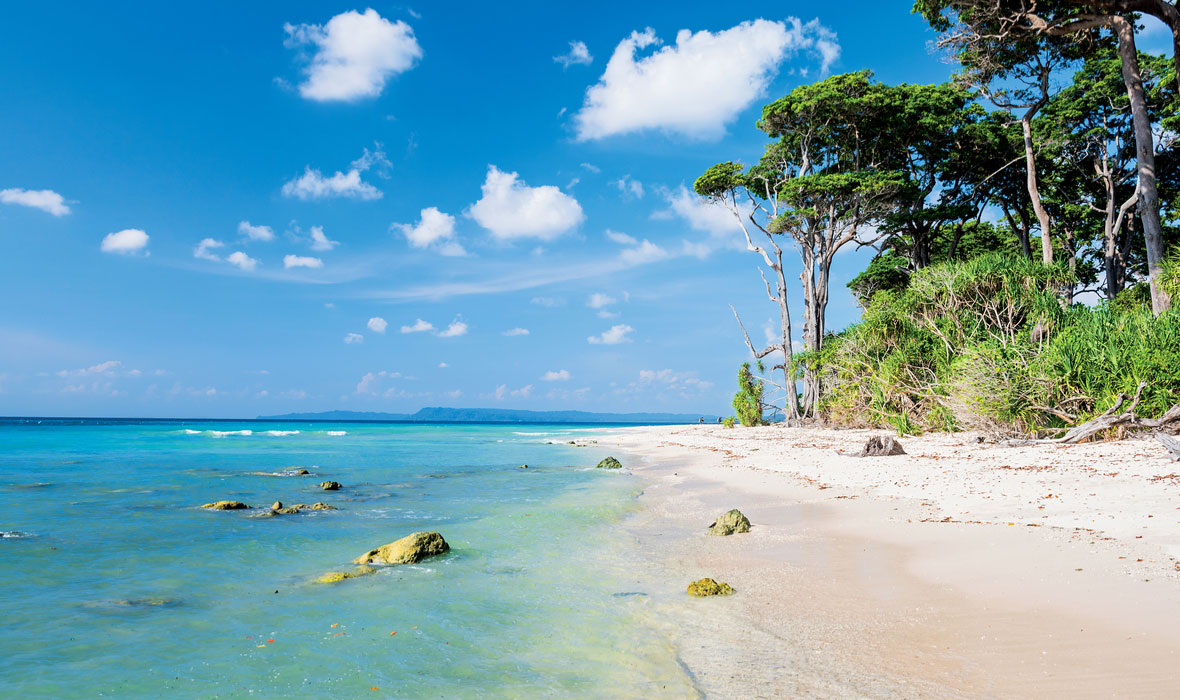 Vijaynagar Beach is an established spot for swimming and surfing, popular for its shallow, sky-blue waters. Other beaches of note include Lalaji Bay Beach, Laxmanpur Beach, and Guitar Island. Getting a visa for the Andaman and Nicobar islands isn't an easy affair, only available from a few spots in India. Because of that, some of the best beaches remain undiscovered by the normal tourist throngs.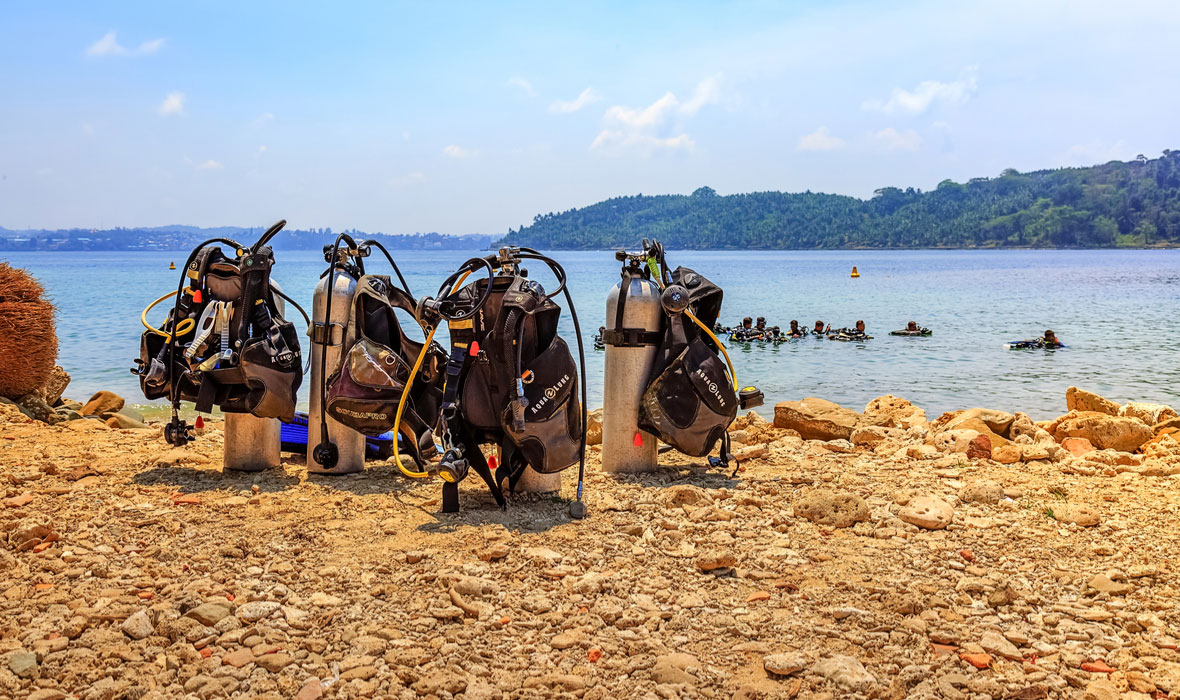 Corbyn's Cove, in the islands' capital of Port Blair, is a popular diving destination, as is Wandoor Beach's Mahatma Gandhi National Marine Park where glass-bottom boating is available for those who prefer to view sealife from the safety and comfort of a watercraft. Scuba diving is accessible in the south, near Havelock and Neil Island.
The volcanic Barren Island, less frequented by tourists, provides more experienced divers the opportunity to swim with green sea turtles, colourful reef fish, octopus, and manta rays. Diving highlights include the walls off Havelock Island and Dixon's Pinnacle. The optimum season is from October to May.