Sri Lanka isn't just national parks and palm-fringed tropical beaches. Go deep inside the island's central highlands and you will find lush green jungles, paddy terraces, misty hills, river streams, and tea gardens. Sri Lanka's unique topography boasts a number of impressive waterfalls, many of which are found in the central mountains slightly off the tourist trail. There's a lot to see in Sri Lanka, from Sigiriya to leopards, but there's something to be said for a long hike to a natural cascade.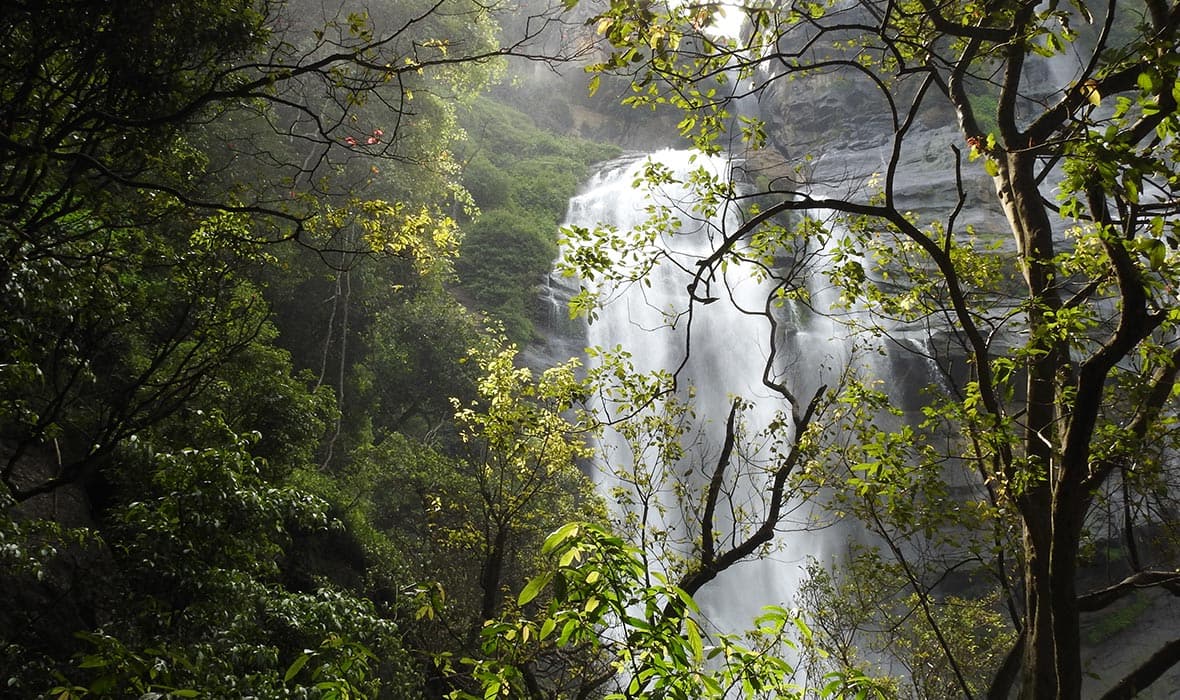 Nuwara Eliya is Sri Lanka's Little England. Travelers frequent Nuwara Eliya for mild weather, tea plantations, and views of the Horton Plains National Park and World's End. The tea town is home to British-style cottages such as the Ceylon Tea Trails; the colonial bungalows are, in fact, closer to Hatton, and each features its own pool. Both road and rail routes to Nuwara Eliya from Kandy take you through some interesting bodies of water. However, deep inside Sita Eliya Kandapola Forest Reserve, there lies Sri Lanka's widest waterfall: Bomburu Ella Falls.
This cascade of water features 10 small streams of water, and is a lesser-traveled gem. The falls are roughly two kilometers off the Welimada-Pussellawa main road. However, travelers should be warned that in the wet season this area is all quite slippery – and that's saying nothing of the blood-thirsty leeches. The first rule of a wet Sri Lanka hikes is leech socks.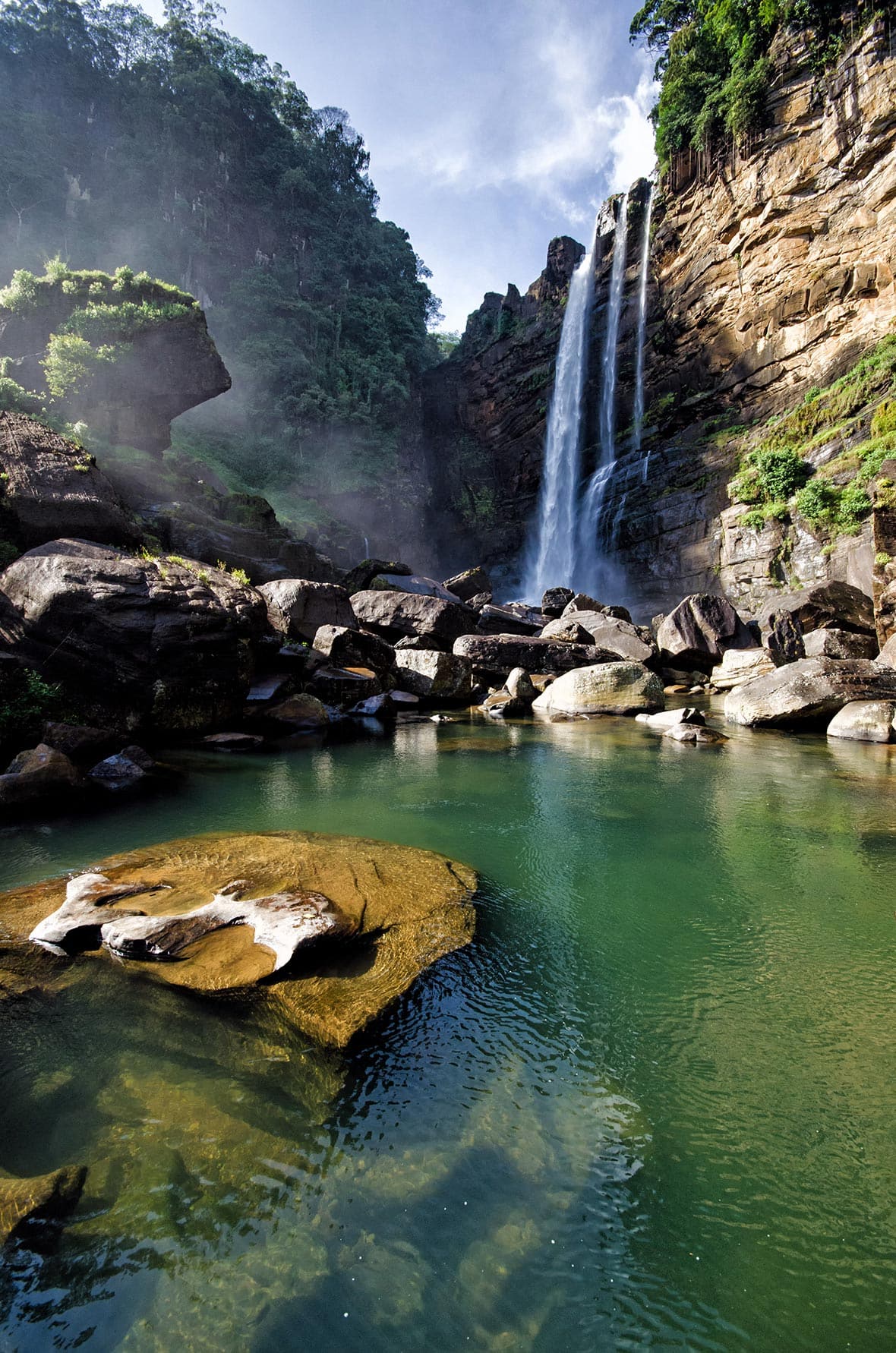 From December to May, Hatton becomes a pitstop for those who climb Adam's Peak, and the area hosts a number of scenic waterfalls. Laxapana is one of the most noteworthy. The 126-meter waterfall is located in a small village named Kiriwan Eliya near Norton Bridge. As you climb down 700-odd steps through thick, green leafage, the roaring sound of the cascading fall gets louder. The falls appear through the thick forest, surrounded by areca nut trees. While it's quite tempting, bathing isn't allowed here as the rocky path to the deep base pool is quite slippery. The climb up is strenuous, but it's totally worth the view. As is the custom in Nuwara Eliya, don't forget to refresh yourself with a cup of piping hot Sri Lankan tea.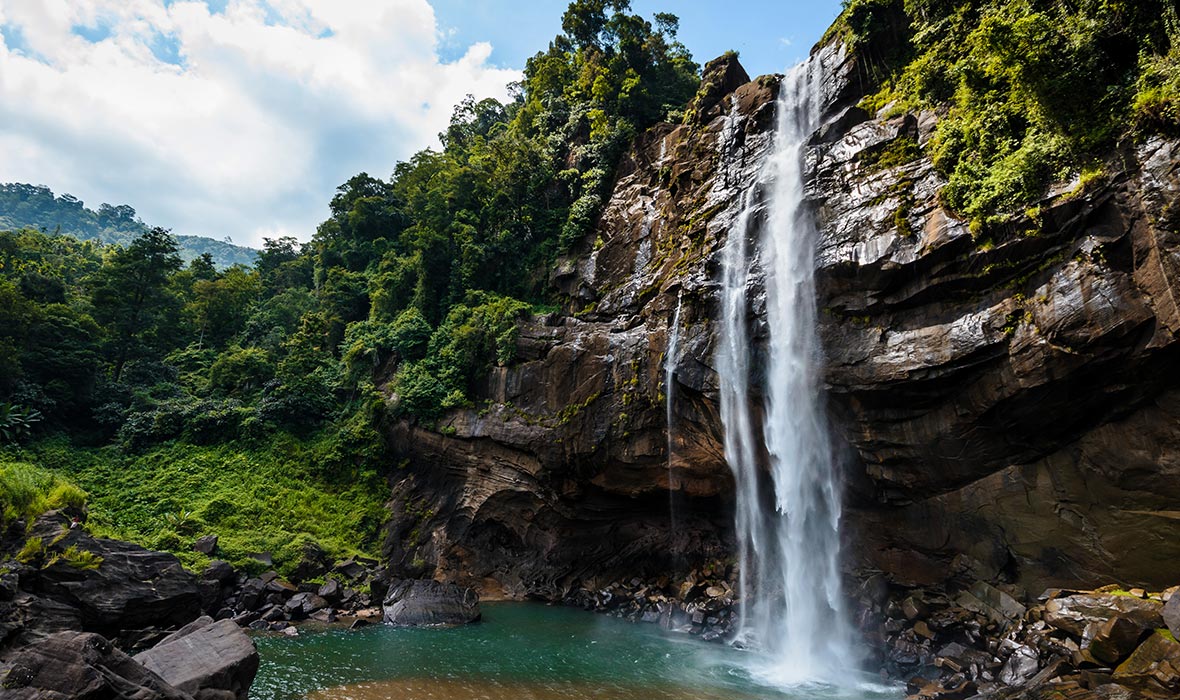 Located quite close to Laxapana, Aberdeen is a little-known waterfall even among local travelers. There are several paths to get to the waterfall, and the climb down to the main base pool will take 30-45 minutes through a lush, dense thicket. During the peak season which runs from December to March (when the climate is cold and dry), the water here turns a stunning shade of blue. You can also rent a boat to twirl around or take a dip in one of the shallow pools.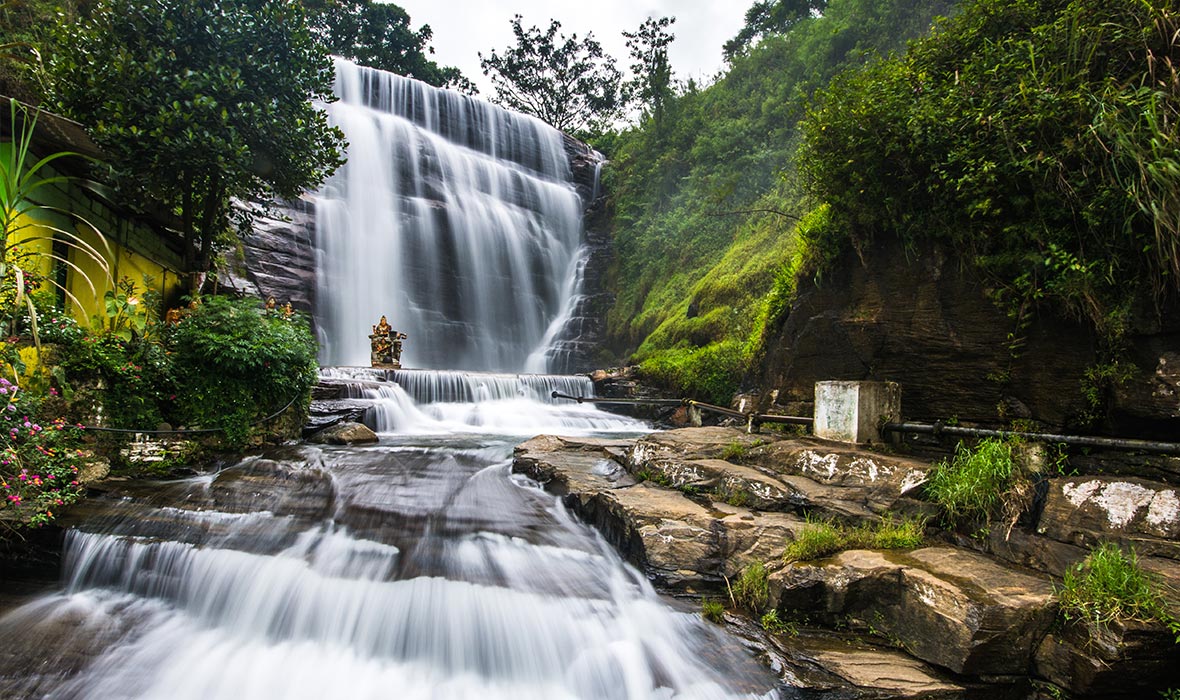 We're back in Nuwara Eliya. Dunsinane Falls is an easy half-day trip from the tea bungalows at Ceylon Tea Trails. Pundalu Oya, a tributary of the Kothmale River which begins its journey at Great Western, tumbles down a wide, rocky path to create this waterfall. It's located between the two tea estates Dunsinan and Shin, with a road bridge bisecting the waterfall. There's a small Hindu shrine adjoined to the upper part of the falls. Locals believe that, from a distance, the streaming water resembles a bride's veil.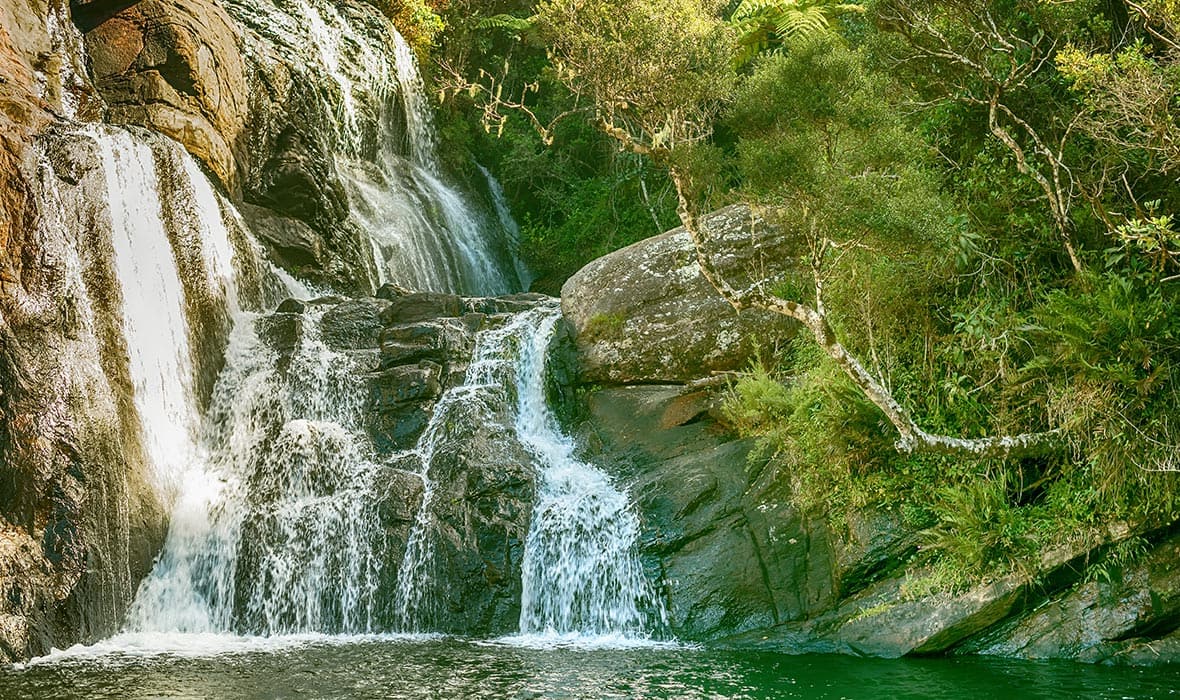 Named after the Englishman Sir Samuel Baker, Baker's Falls lies inside the Horton Plains National Park. It's one of the main landmarks on the Horton Plains trail. It's tiny, but it's also quite lovely. In the months of April and May, red Rhododendrons bloom around the falls. The trail takes three to four hours to complete. Travelers should make sure you start their trek early as the entire area is covered by a thick layer of mist after 10am.
If you're still chasing after waterfalls, in the lower hills of Badulla, the Diyaluma Falls are fast becoming one of the most Instagrammed places in Sri Lanka, and Dunhinda Falls is found five kilometers from Badulla Town. Another interesting waterfall (in fact, the tallest waterfall in Sri Lanka) is the 263-meter Bambarakanda Ella Falls, accessible via Balangoda-Badulla Road. If you are in the Knuckles Mountain Range, don't forget to dive into the shallow blue waters of Bambara Kiri Ella Falls and trek deep inside the forest to visit the beautiful Sera Ella Falls.