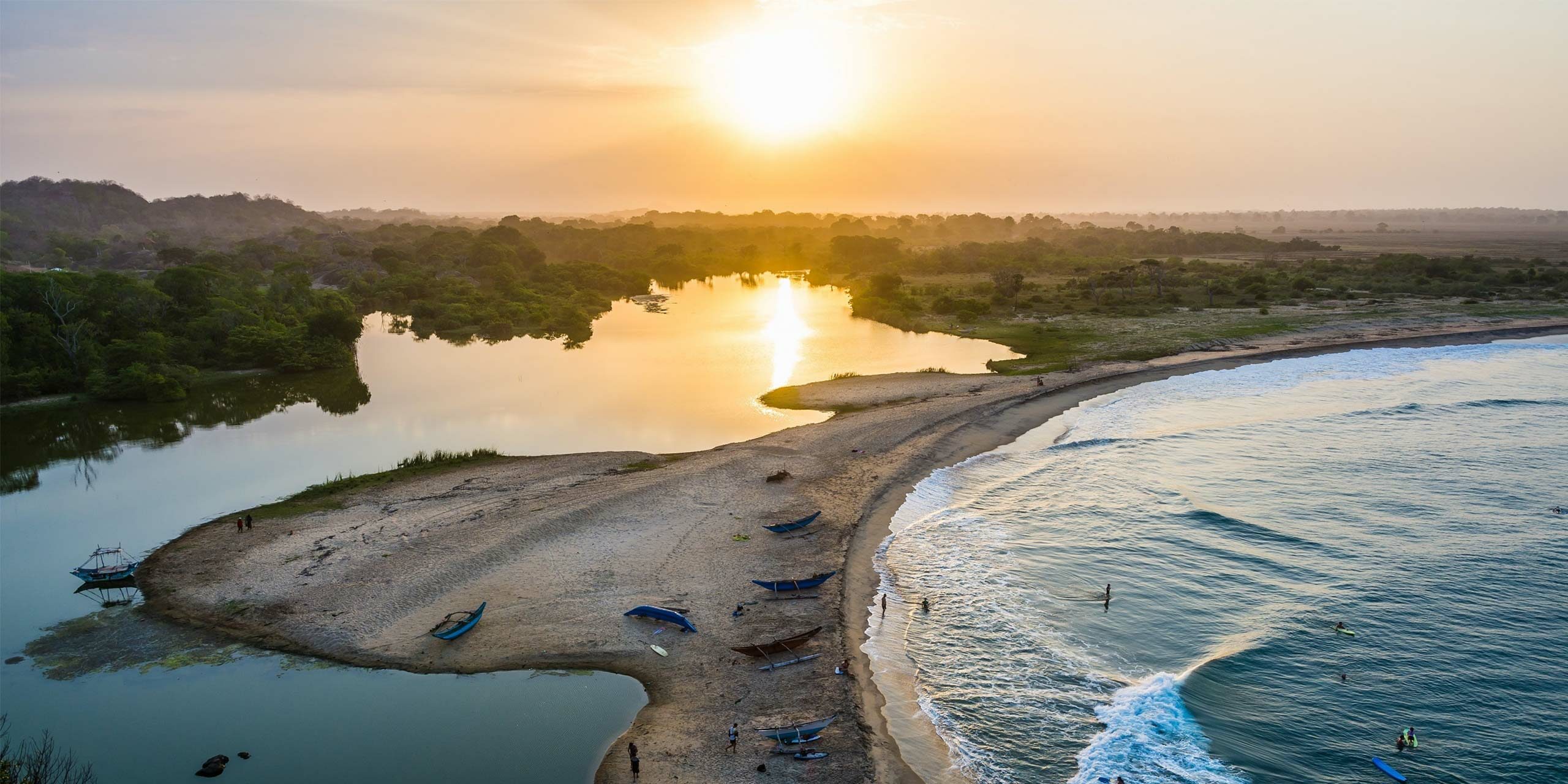 With seaside, ancient stupas, rustic rural hamlets, and abundant wildlife, Sri Lanka's east coast is a holistic island experience. Visitors flock to the region for slow travel, soaking in the atmosphere with a laid back surf culture where chic cafes serve Sri Lankan fare.
For an immersive east coast experience, start your road trip from Trincomalee, a bustling city with a large natural harbor, and was once the center of colonial power on the island.
Nilaveli Beach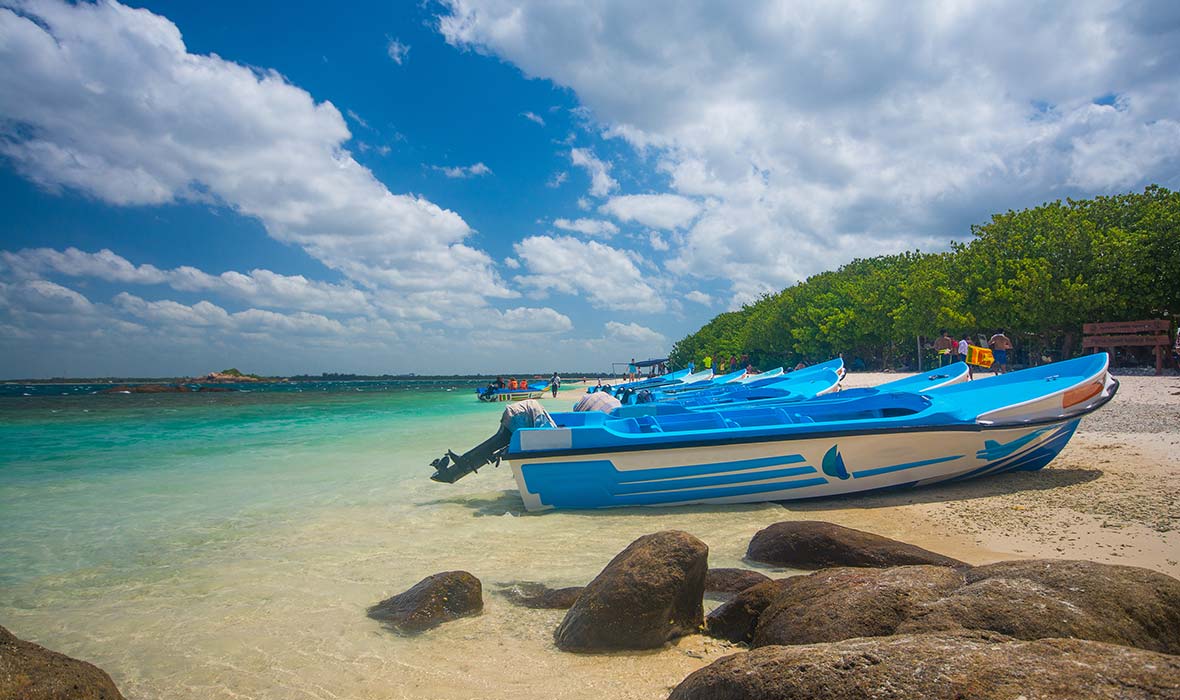 Travel about 15 kilometers north of Trincomalee and you will arrive in Nilaveli. Here, shallow blue waters of the Indian Ocean create the most picturesque beach in Sri Lanka. Wake up for the sun rising over the horizon with the local fishmongers. Pigeon Island National Park is just one kilometers off the beach in Nilaveli, which is a popular spot for snorkeling. This resort town has many accommodation options, but luxury travelers can head north to Jungle Beach Resort in Kuchchaveli.
This luxe resort sits by the unspoiled beach in Kuchchaveli and has eco-friendly villas tucked inside a natural forest. One can rejuvenate in the resort's spa or take a mini-cruise to spot spinner dolphins and whales who frequent the region during their breeding season.
If you're driving don't forget to stop along the way for hoppers (a bowl-shaped snack made with pancake batter) can be upgraded with strips of bacon; if you've got a sweet tooth, opt for banana, chocolate syrup or Sri Lankan palm jaggery.
Koneswaram Temple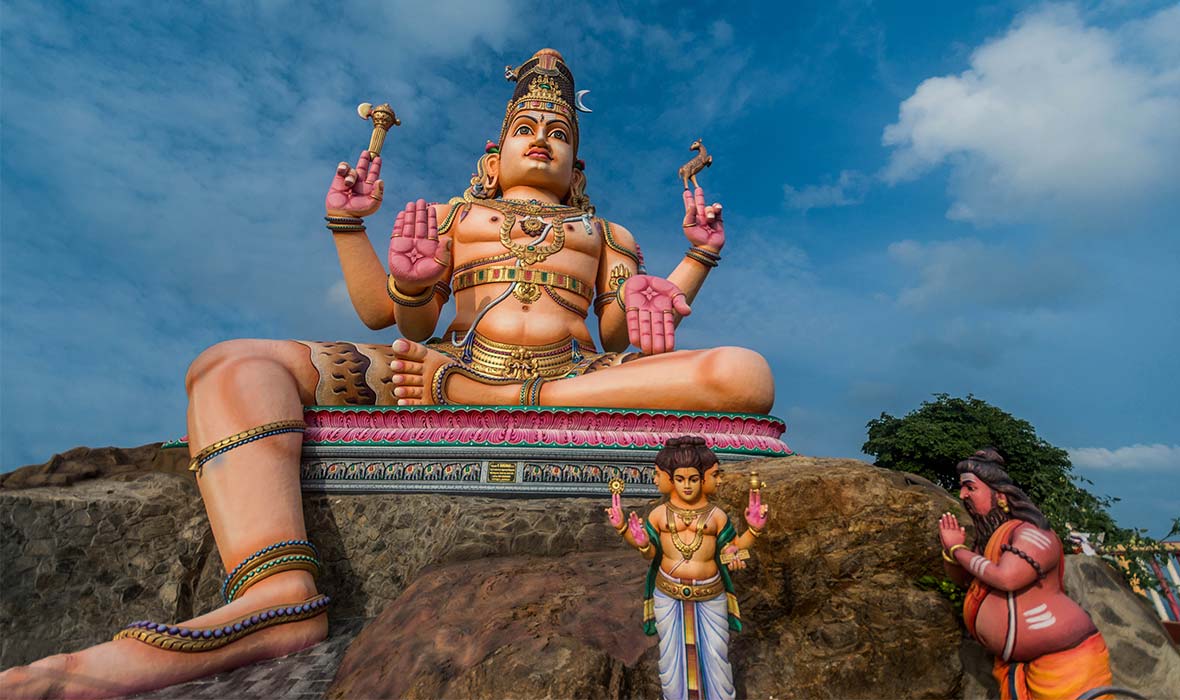 This stunning medieval temple complex is located on the Gokarna Bay in Trincomalee, overlooking the natural harbor; it is also one of the most revered Hindu pilgrimages in the country. The coastline of Sri Lanka houses five abodes of Lord Shiva, honoring the supreme God of Hinduism. Koneswaram is one of those five abodes. While little of the original building remains, the structure of the temple was influenced by South Indian architecture. It consists of elements such as thousand-pillared halls and raised platforms frequently found in Hindu religious sites. To enter the temple, travel past Fort Frederick (a sea fort originally built by the Portuguese) followed by the path lined up with small makeshift stalls. You will reach the giant statue of Shiva, erected on a rocky outcrop with views of the Indian Ocean.
Arugam Bay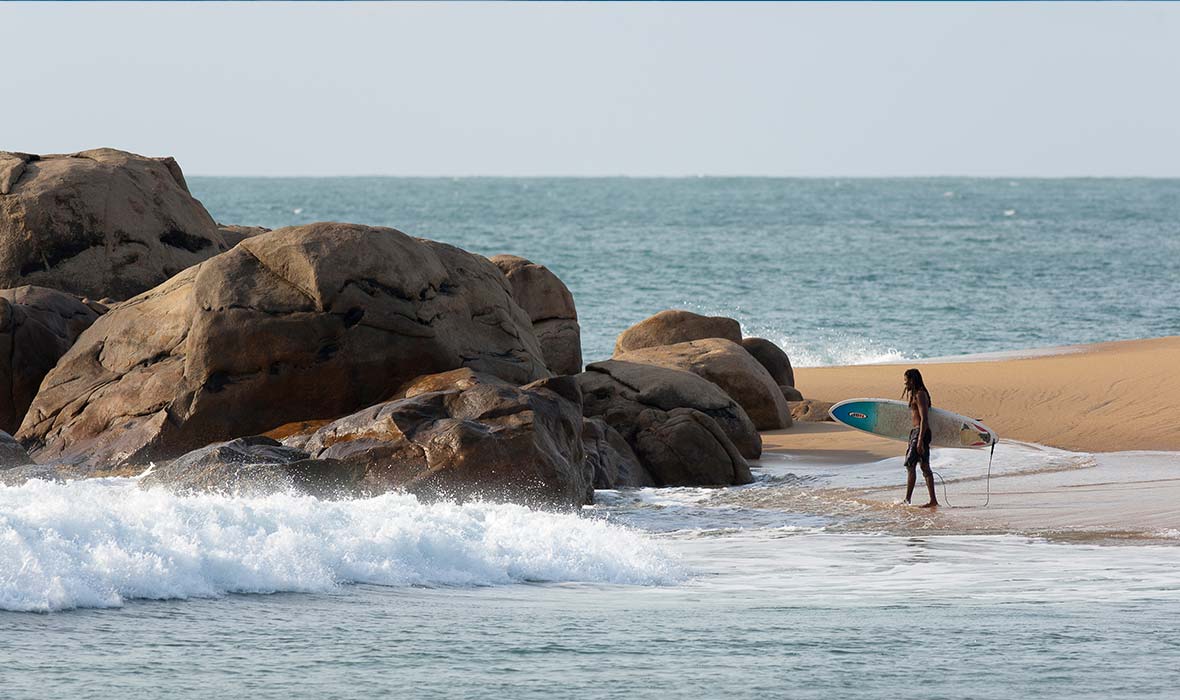 Stop in Batticaloa for a bite and city life before heading to Arugam Bay, a world-class surfing destination bustling with activity during the peak season from April to October. The wide-open bay houses several surf points, but the area surrounding Arugam Bay offers perfect conditions for wave riders of all levels. Some of those are Pottuvil Point north of the Bay, Whiskey Point, Peanut Farm, and Okanda. If you are not into surfing, there are plenty more activities to keep you occupied in Arugam Bay. Journey into the rural countryside of the east of Sri Lanka or learn how to prepare Sri Lankan rice and curry. In the wee hours of the morning, paddle around Kottukal Lagoon with a local fishmonger.
From December to March, migratory birds frequent the surrounding mangroves, providing a popular site for birdwatchers. During the dry weather months, it's also home to wild elephants swimming in the lagoon waters and crocodiles dozing off under the tropical canopy.
Leopard Trails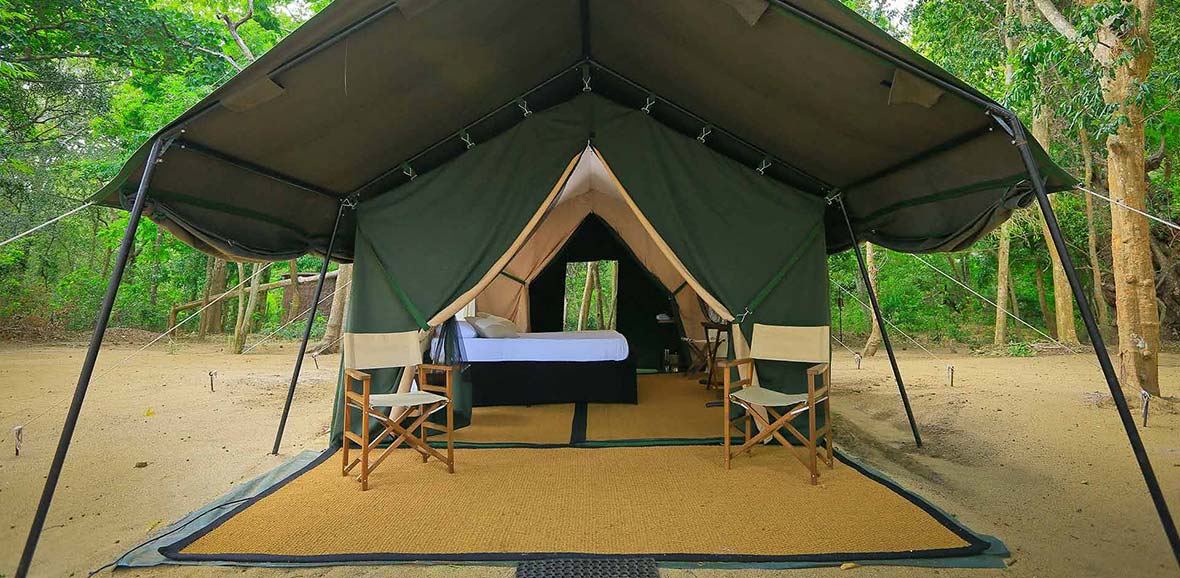 One can easily access Kumana (or Yala East) National Park from Arugam Bay. However, for a bespoke wildlife glamping experience, head south to Leopard Trails. With qualified safari guides and naturalists, Leopard Trails organize wildlife tours to Yala where you can spot the magnificent Sri Lankan leopard, mugger crocodiles, and tusked elephants. You will also spot more than 100 species of birds.
At the site, Leopard Trails also tailor junior ranger programs for kids, which is an immersive environmental learning activity including bush walks, knowledge on flora and fauna and game drives. Apart from lake cruises on a floating raft, bush walks and birdwatching tours, guests can also join a Sri Lankan cooking class and a culinary trail with the chefs, unraveling the secrets of the island cuisine. Private bush dinners in romantic surroundings are also becoming a popular in-house activity.