Known for its crystal-clear blue waters, white-sand beaches, and dense green jungles and waterfalls, Palawan is a true Asian paradise and has become increasingly popular in recent years with all manner of holidayers. And, just a short flight away from the capital lies the idyllic town of Coron, much like El Nido but less developed and more diverse. From Coron, private boats and yachts visit the many islands surrounding the coast, including exploring hidden lagoons, beaches, and coral reefs.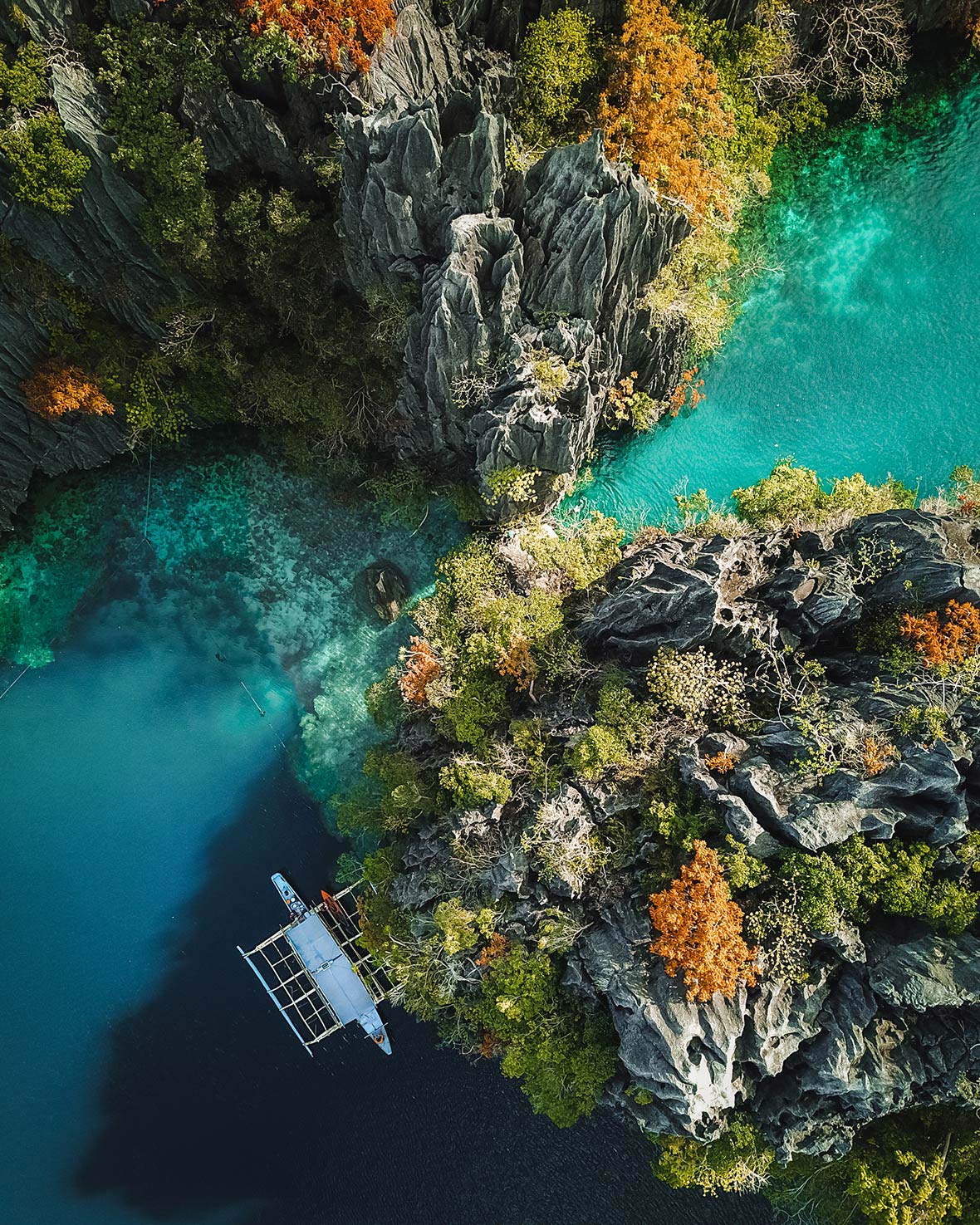 One of the most popular locations in Coron, of which pretty much every tour company is aware, is the Twin Lagoon. It's one of the most beautiful lagoons you will ever see, with its high, jagged karst peaks surrounding the hidden blue waters inside. The key is to hire your private boat and go to Twin Lagoon first, as early as possible. As is so often the case, this place of beauty comes with thousands of daily tourists and tour groups. Early is good, earliest is best.
Remember to bring a waterproof bag just in case, and head over to the stairs separating the two lagoons for the best photo opportunities. If you're lucky, your boat may bring a kayak for you to explore the lagoons.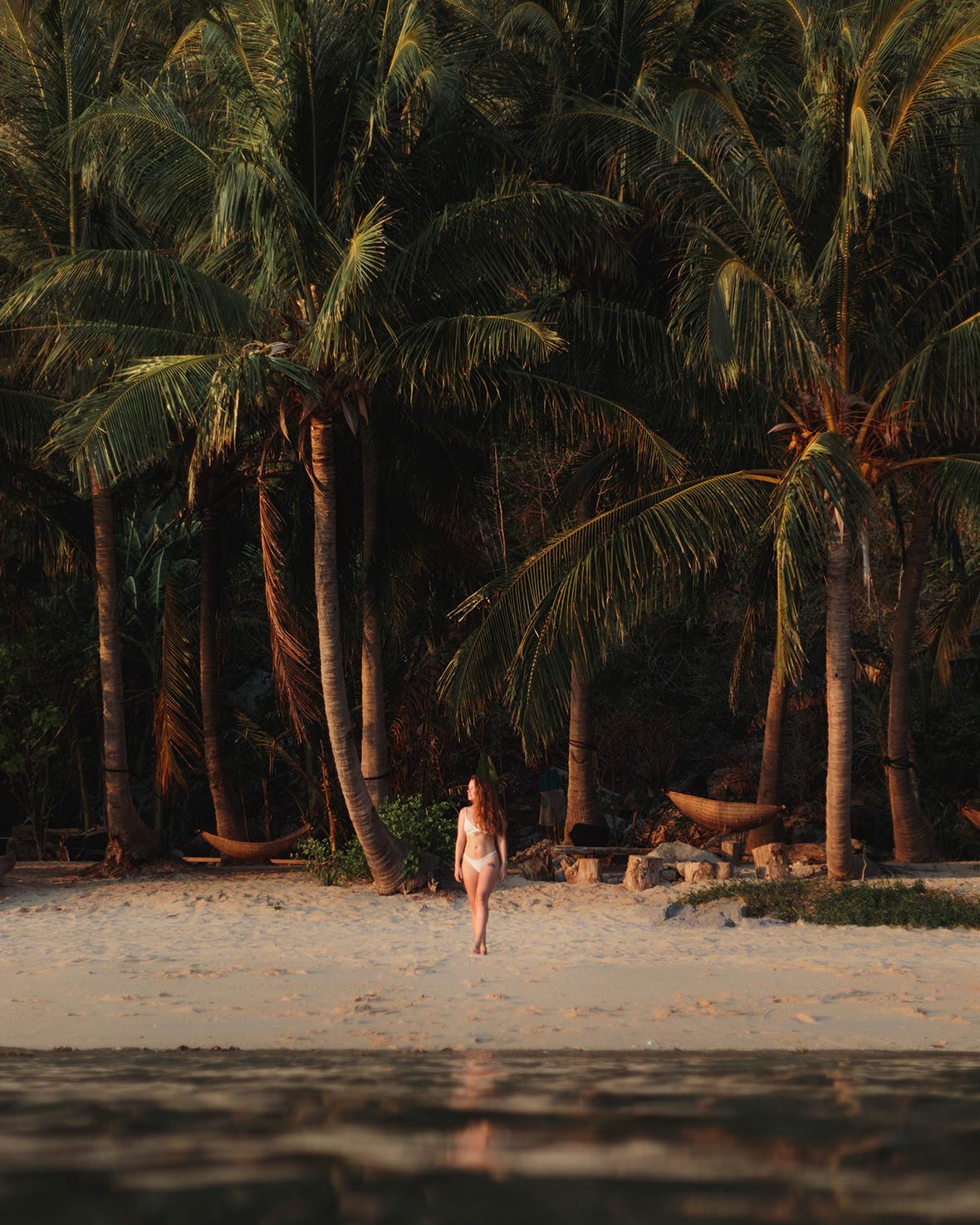 Whilst in Coron, we stumbled across Red Carabao, an ethical tour company aiming to preserve the traditions and empower the Tagbanua indigenous people of Coron. They are the only enterprise to have access to a number of small beaches and islands which are still inhabited by the tribe, and so we hopped on a boat and visited Carabao island with them.
We were greeted by a group of Tagbanua families, who proudly demonstrated some of their ancient traditions, such as hunting and dancing, and what they do when a member gets married. It was a truly fascinating experience to see and experience a side to the area that most people forget about on their travels, and I would highly recommend saving a day to visit Carabao Island for yourself.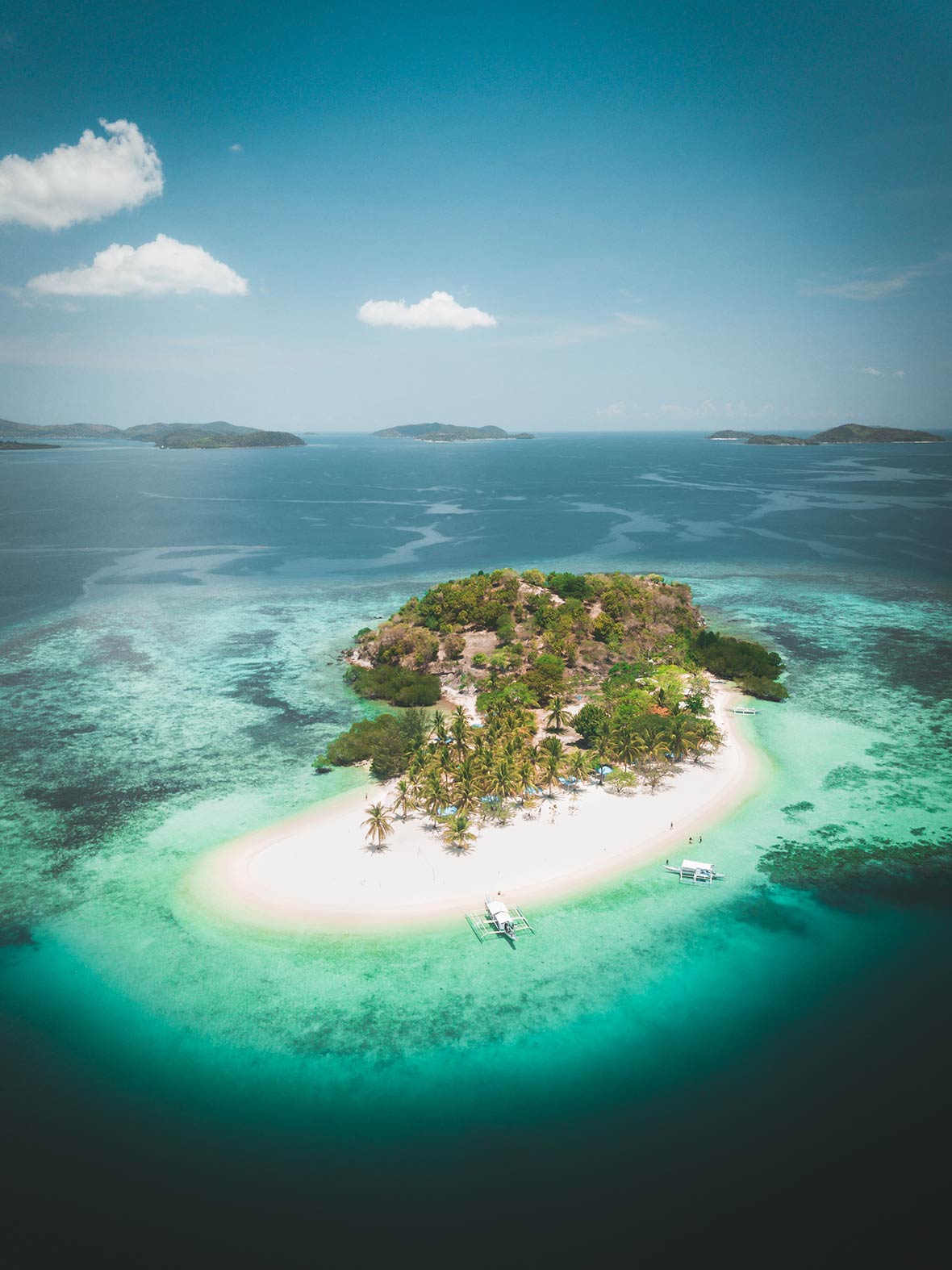 The following day, we ventured to Pass Island. Pass Island is fairly well-known on the tourist map, but is often forgotten about as locations such as the lagoons are favored due to proximity. However, if you have a spare day, I would definitely recommend the journey. Start early and get there before the crowds arrive for lunch, and you will likely have the whole island to yourself. The water is some of the clearest I have ever seen, and flying the drone above the island to show the patterns in the water and just how white the sand is was like a dream. It was without a doubt, the most picturesque tropical island I have ever visited.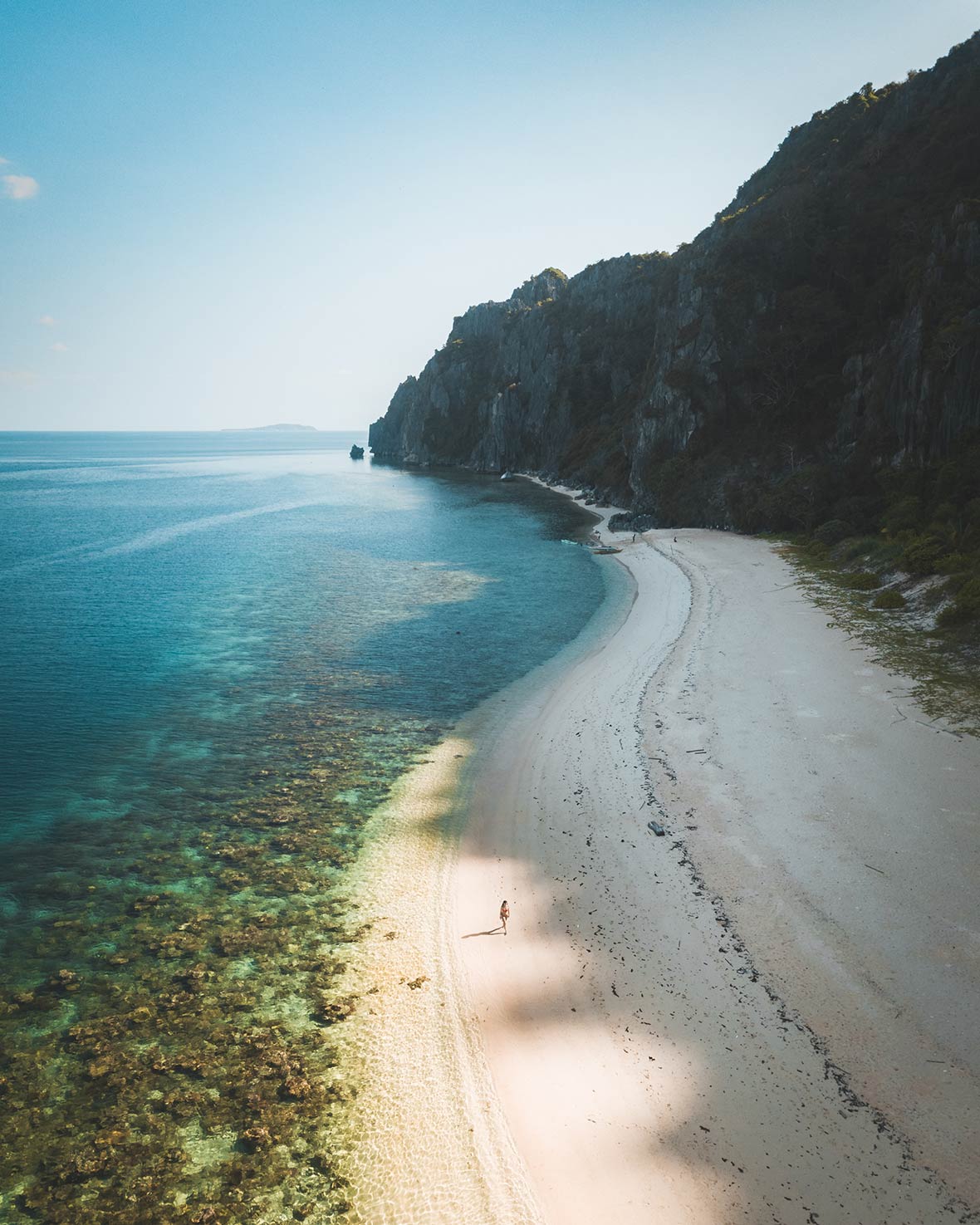 We stayed on Pass Island until late morning, before journeying to Black Island. Black Island is named after the huge black limestone cliffs that loom over the beachfront below, and as we approached, these cliffs seemed to grow in size. The idyllic shores of Black Island are also home a shipwreck just a few metres from the shoreline. Whilst the wreck isn't deep at all, an abundance of marine life has grown around it, making it a great place to snorkel. After snorkelling, park yourselves at one of the wooden huts beyond the palm trees and take a well-deserved lunch break, as we did. Soon after, we jumped back on the boat and started the 3 hour journey back to Coron.
Coron is a great place to spend a few days exploring some of the most mesmerising landscapes in the world, and now with more direct flights from Manila than ever before, it is becoming increasingly easy to visit. After a trip to Coron, head down to El Nido via boat to continue the backpacker path through this incredibly country. And as they say, it's more fun in the Philippines.