Example Itinerary
Cambodia & Soneva Kiri: Connecting Ancient Culture with Island Charm
Experience the marvel of Cambodian culture with an enriching visit to Siem Reap, and get swept up in a historical adventure like none other. Often referred to as the "gateway" to the impossibly impressive Angkor temple sites, Siem Reap invites you into a whole other world – whether you are drifting along sunset waters in an Angkor gondola or exploring a breathtaking ancient ruin. Afterwards, return to Thailand's roots with a four-night stay at the exceptional Soneva Kiri resort, where you can revel in lush rainforests and on sun-drenched beaches, and treat your taste buds to delectable Thai dishes. At Soneva Kiri, get ready to lose yourself in the tropical freedom awaiting you.
This itinerary is an example. It's designed to inspire you and provide you with thoughtfully curated ideas. You can choose to do this exact itinerary or completely personalize it. All trips are 100% bespoke.
Highlights
• Angkor at Dusk: Remote Lands knows the secret sunset spots away from the crowds, which are best enjoyed when followed by an evening cruise in a private gondola.
• Angkor by Helicopter: Fly over ancient ruins to see the temple city from a unique perspective, then touchdown for a picnic in remote Beng Mealea.
• Koh Kood: Located in the northeast of the Gulf of Thailand, the paradise isle of Koh Kood offers mangroves, coral reefs, pristine beaches, waterfall hikes, and barefoot luxury at Soneva Kiri.
Day-by-Day
Day 1
Siem Reap
The adventure begins in the treasure of northwest Cambodia, the celebrated prelude to the coveted Angkor temples itself – Siem Reap. Upon arrival, a private transfer will whisk you to your hotel. Once you are settled prepare to let the travel stress melt away as you are led into an enchanting evening on the tranquil waters around Angkor Thom. Witness a sunset of profound proportion from one of the four ancient temples, the Prasat Chrung, before gliding home in your traditional Angkor gondola, where you'll be swept away by the beauty and serenity of the moment.
Day 2
Siem Reap
Wake early for an beyond compare sunrise at the majestic Angkor Wat, and start your second day in Siem Reap with once-in-a-lifetime flair. Visit the artistically inspired Hindu temple of Banteay Srei, home to some of the most inimitable stone carvings in the world, before moving onto the equally remarkable Banteay Samre citadel and Landmine Museum for an immersive dose of fascinating history. Next, take part in a unique luncheon at the Conservatoire d'Angkor, dedicated to conserving Cambodian Dance, where you will enjoy the privilege of a private performance by the school's dance troupe. End the day with an ATV adventure through the beauty of the Cambodian countryside beneath an enviable sunset.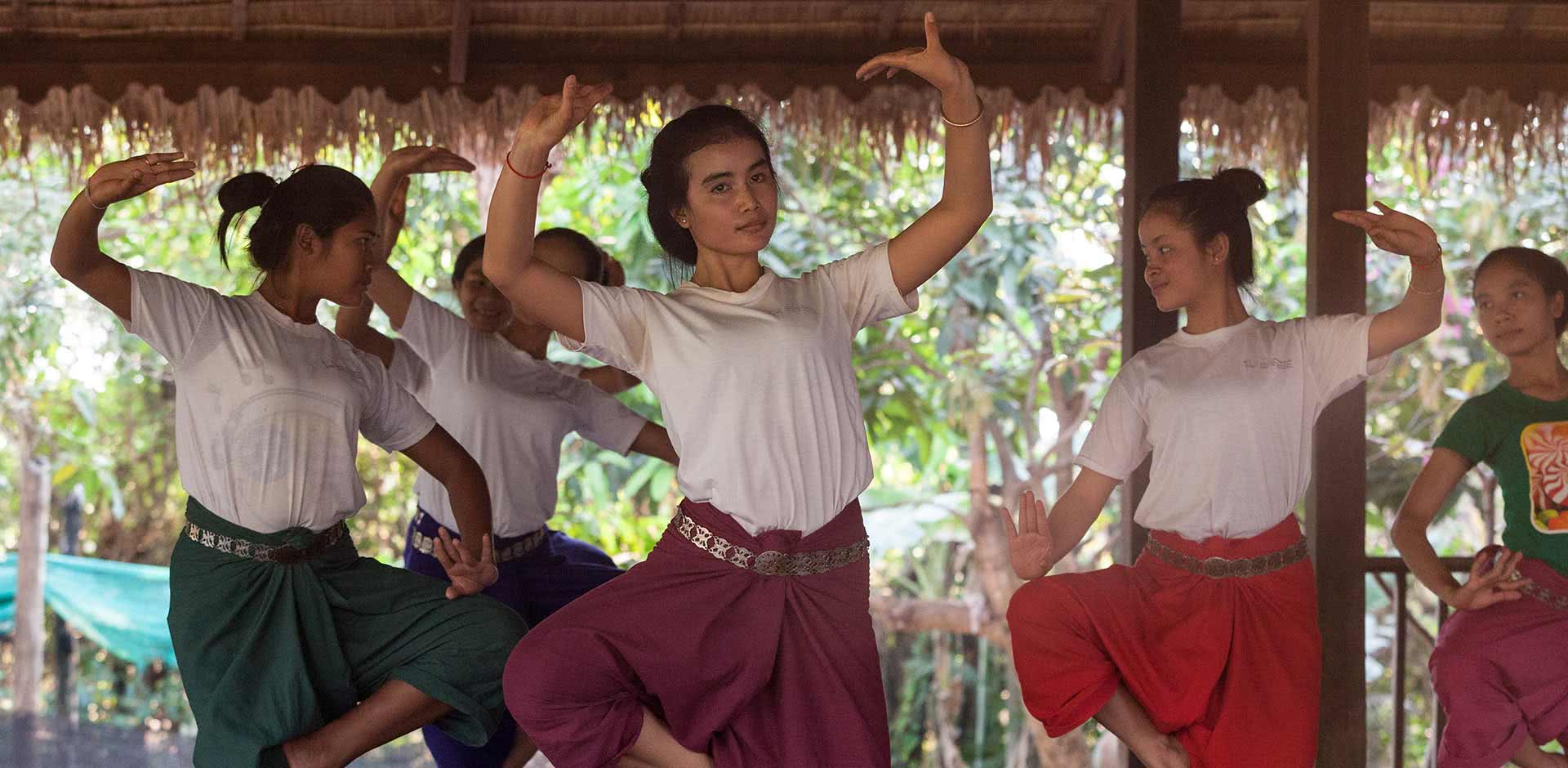 Day 3
Siem Reap
After a visit to Angkor Thom, you will explore the captivating ruins of Ta Phrom with an expert archeologist. There is the opportunity to bless a village or family with the donation of a water well; you are welcome to visit this village to witness the miracle of your generosity in action. Enjoy a bike ride in the countryside to enjoy some fresh-air activity and breathtaking views . As an optional experience, you can take a truly phenomenal helicopter journey to the ruined temples of Koh Ker, where an expert guide will fill you in on its history, followed by a lovely picnic lunch at the ruins of Beng Mealea. The evening will be spent enjoying an extraordinary performance, with VIP seats, at the Phare Circus.
Day 4
Koh Kood
Savor a leisurely morning until your private car arrives to drive you to the airport. VIP service will be yours to enjoy upon departure; a Cessna 8-seater will fly you from Siem Reap to Trat, where you will then board another plane for a 20-minute flight to Soneva Kiri. After checking in to the hotel, the rest of the day is left in your hands. If you need inspiration for how to conclude the evening, we recommend the Cinema Paradiso; an open-air theatre that gifts you with the chance to watch classic movies under a star-strewn sky, while nibbling delicious treats or sipping on specially made cocktails.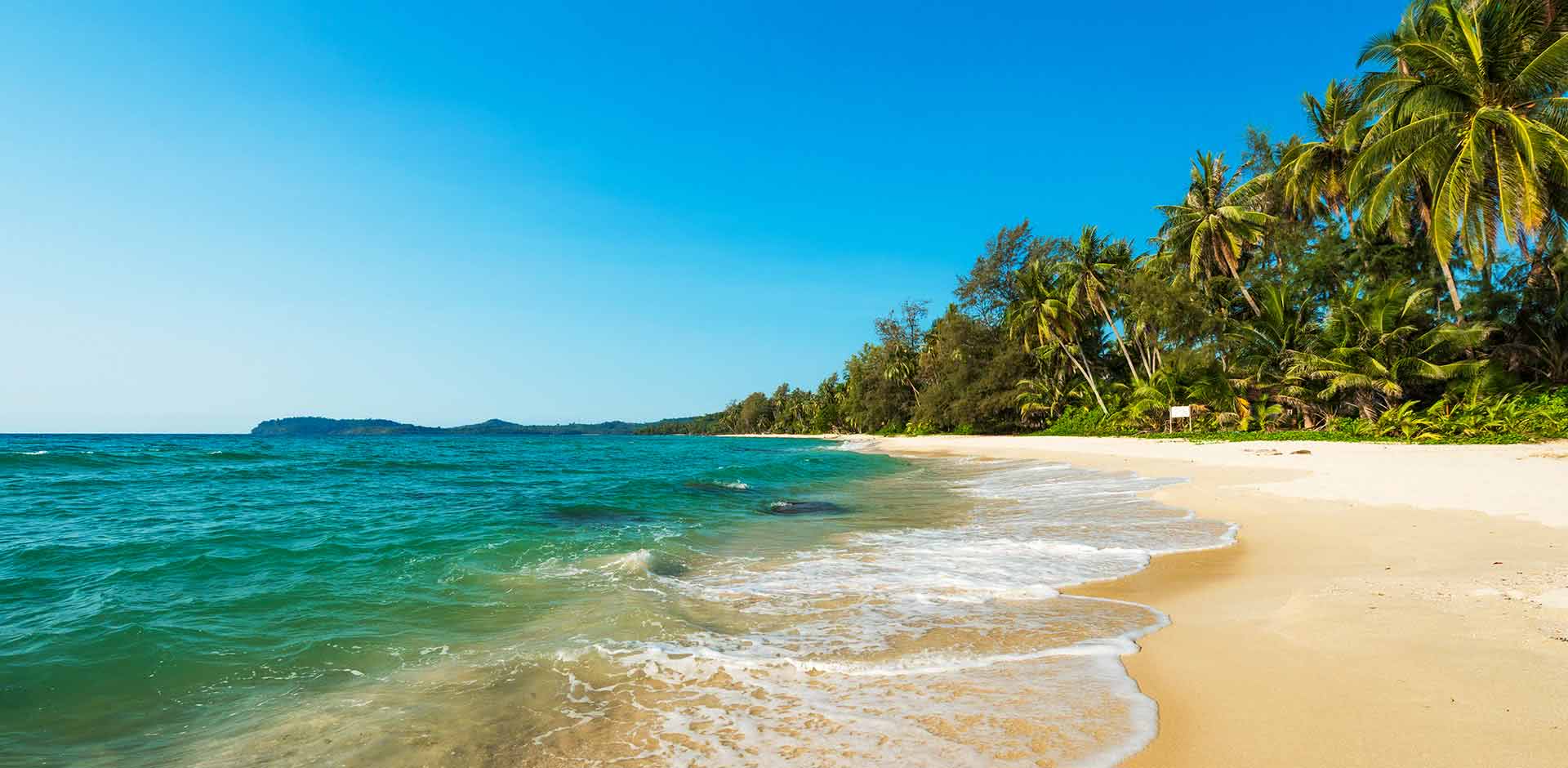 Day 5
Koh Kood
An entire day of recreational freedom is at your fingertips. Sprawl out in the sun and relax or seek adventure out on the water – book a snorkel trip, jump aboard a speedboat for a thrilling sea safari to Koh Kradad Island, or go one step further and try your hand at scuba diving! If land adventures are more your style, be sure to book the Mushroom Cave Lunch for a dining experience like no other - you'll be amazed at the many ways mushrooms can be prepared and enjoyed - visit the local fishing villages tucked into the mangrove forests and discover the alluring Klong Chao waterfall, or cycle the peaceful island roads of Koh Kood on an energizing mountain bike expedition.
Day 6
Koh Kood
Another full day of luxurious choices awaits you! If you happened to take advantage of the many activities provided by Soneva Kiri yesterday, change tactics today and while away the hours in blissful relaxation. The on-site spa offers an incredible selection of wellness rituals, from traditional Asian healing therapies to any kind of massage you could desire. Get pampered, and then watch the sweeping sunset from the resort's private white-sand beach, or appeal to your inner child's imagination and delight yourself with an incomparable meal treehouse style – where you'll eat amidst the soaring heights of one of our adored Treepod dining tables in the stunning rainforest.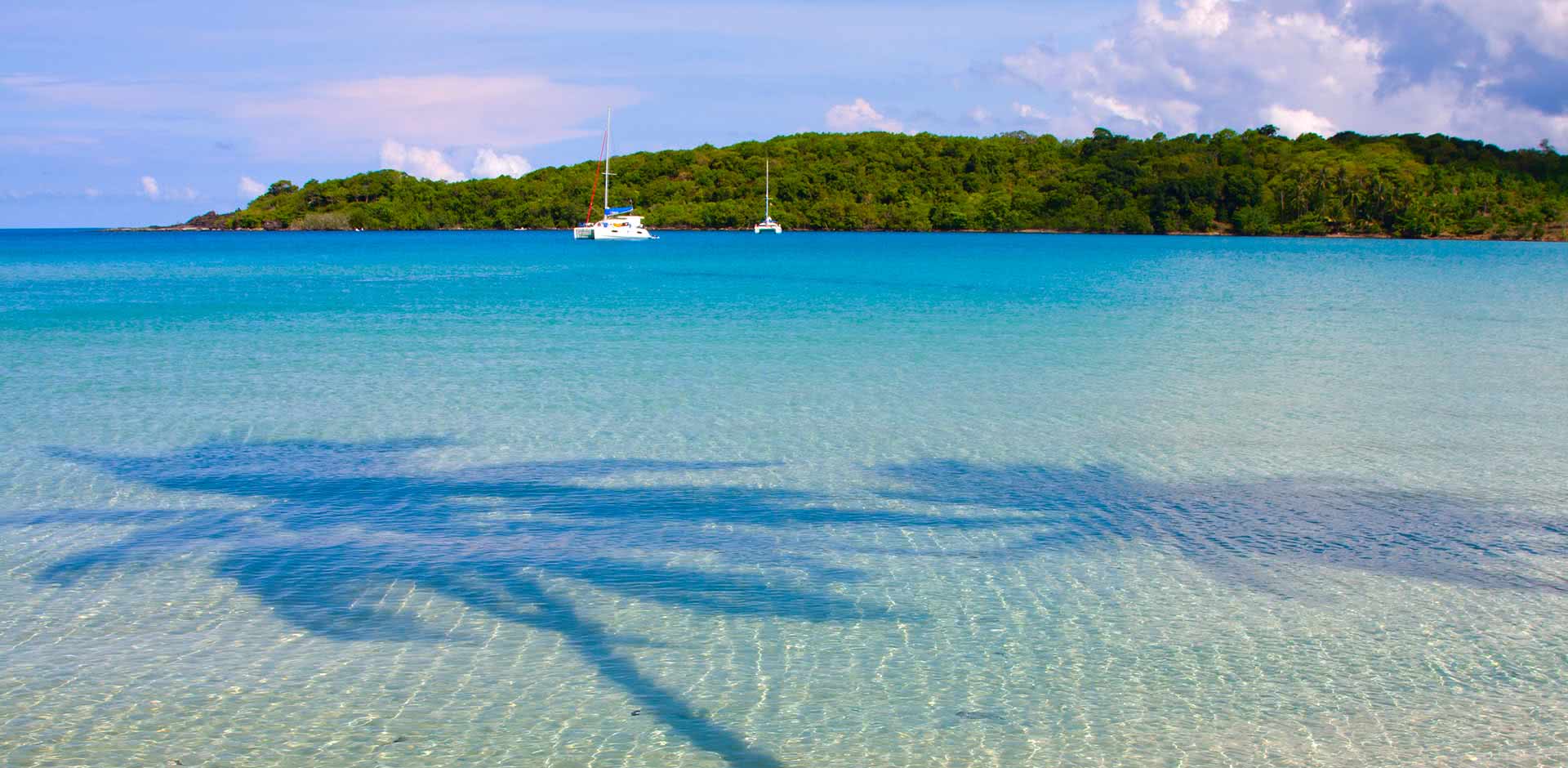 Day 7
Koh Kood
Enjoy your last full day in Soneva Kiri by soaking up the best of Koh Kood's spectacular nature by embarking on the Yai Ki Trek, which combines hiking and kayaking with a cooling plunge in a refreshing waterfall. Additionally, explore the rainforest by indulging in the Koh Kood Butterfly Quest with a resident expert ecologist or, for the more energetic, by discovering untouched Thai beauty on the Somchai Rainforest Trek. Finish the evening in true island fashion – fall under the spell of the night sky at The Observatory, and allow the passion of our visiting astronomers teach you the secrets of the stars.
Day 8
Departure
After one more breathtaking sunrise, a private transfer will take you to the airport, where you will enjoy a Soneva Kiri non-stop flight to Bangkok, before flying onwards to your next destination.
TERMS AND CONDITIONS
Price is based on double or twin hotel room occupancy and includes accommodation, transfers, car/driver, English-speaking guide, activities and entrance fees, breakfasts and some casual lunches while touring. Flights and optional special activities will be quoted separately. Most personal expenses, including dinners, alcoholic beverages, spa treatments and gratuities can be paid on the spot while traveling. Prices may vary depending on season, choice of accommodation and other factors.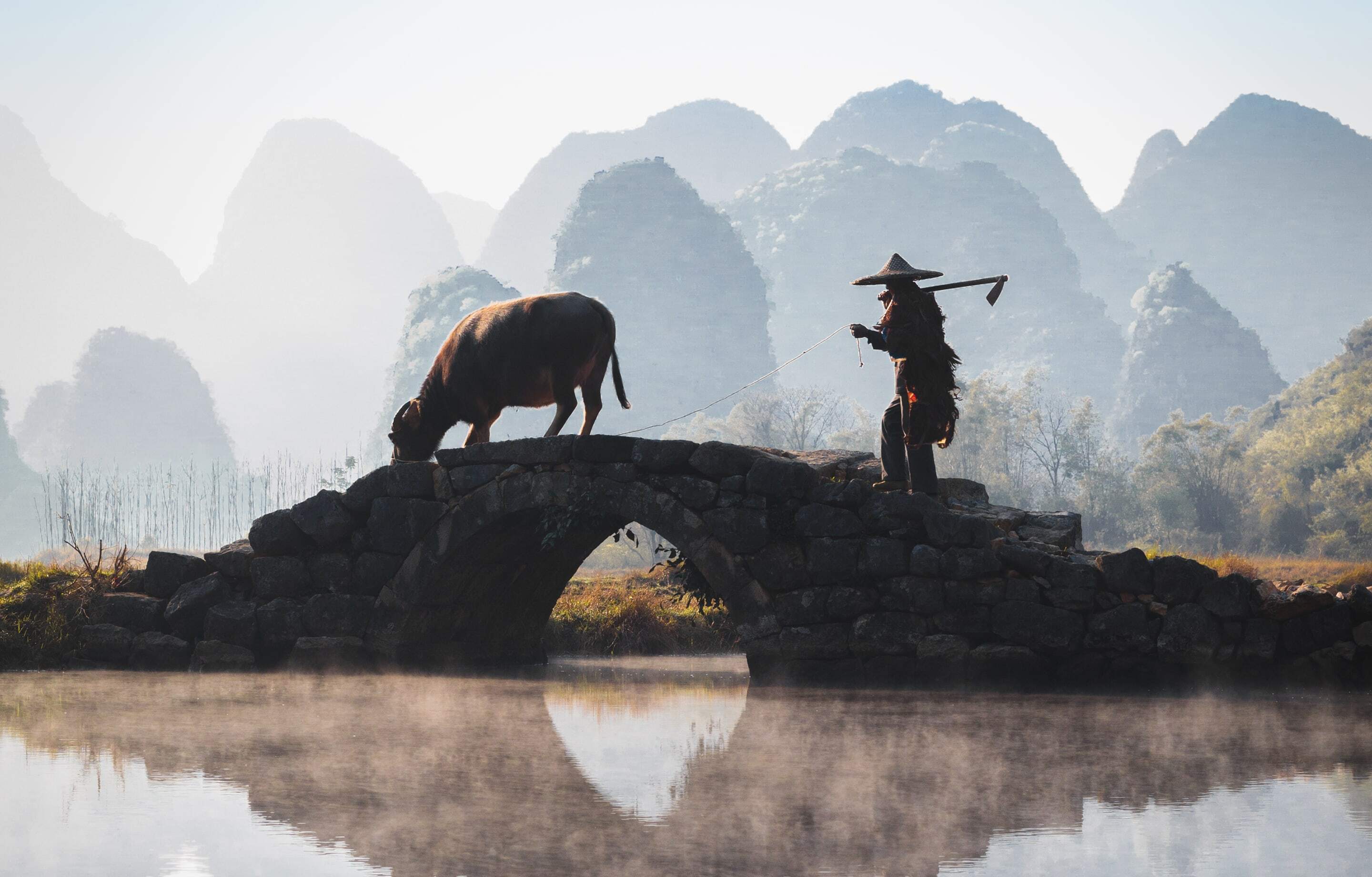 Why Remote Lands?
Exclusively Asia
With Remote Lands you'll travel with people who have made Asia the solitary focus of their own lifelong adventure. As our guest, you'll discover Asia on a journey that is completely, authentically your own, adapted from our own remarkable experiences and adventures over the years.
With Remote Lands you'll travel with people who have made Asia the solitary focus of their own lifelong adventure. As our guest, in the continent that our north American founders Catherine and Jay have adored and explored for decades, you'll discover Asia on a journey that is completely, authentically your own, adapted from our own remarkable experiences and adventures over the years.
Travelogues
An Asia-focused magazine brought to you by Remote Lands – a platform for adventure, luxury, and authenticity from experts and explorers around the continent.
What Others Say
Here is a small selection of the kind words our guests have said about us, as well as features by journalists and travel writers.
From the moment I happened upon the REMOTE LANDS website over a year ago, browsed the options, I knew that this would be well worth it. The entire staff is nothing less than professional with service that made us feel like royals.
This was truly the trip of a lifetime. Magical destinations, the most luxurious hotels in the world, and the most wonderful travel companions we could've wished for. We were treated like family everywhere we went and we have 14 new best friends.
We have used some of the top rated travel specialists all over the world and, without question, Catherine Heald and Remote Lands are at the very top of the list!