Where else can you learn the art of swordmaking, enjoy the company of geishas, relax in an onsen, and explore a modern metropolis all in one afternoon? Home to Japan's royal families for more than a thousand years, Kyoto is the best-preserved major city in Japan and a world-class stronghold of ancient history. It is a must-see for first-time travelers to Japan. Perhaps the best reason to visit Kyoto in 2020, however, is to be among the first to sojourn at the highly anticipated Aman Kyoto, slated to open in November 2019.
Secluded on 80 acres of manicured gardens and natural forest adjacent to Kinkaku-ji, the Golden Pavilion, Aman is a soon-to-be quintessential Kyoto experience.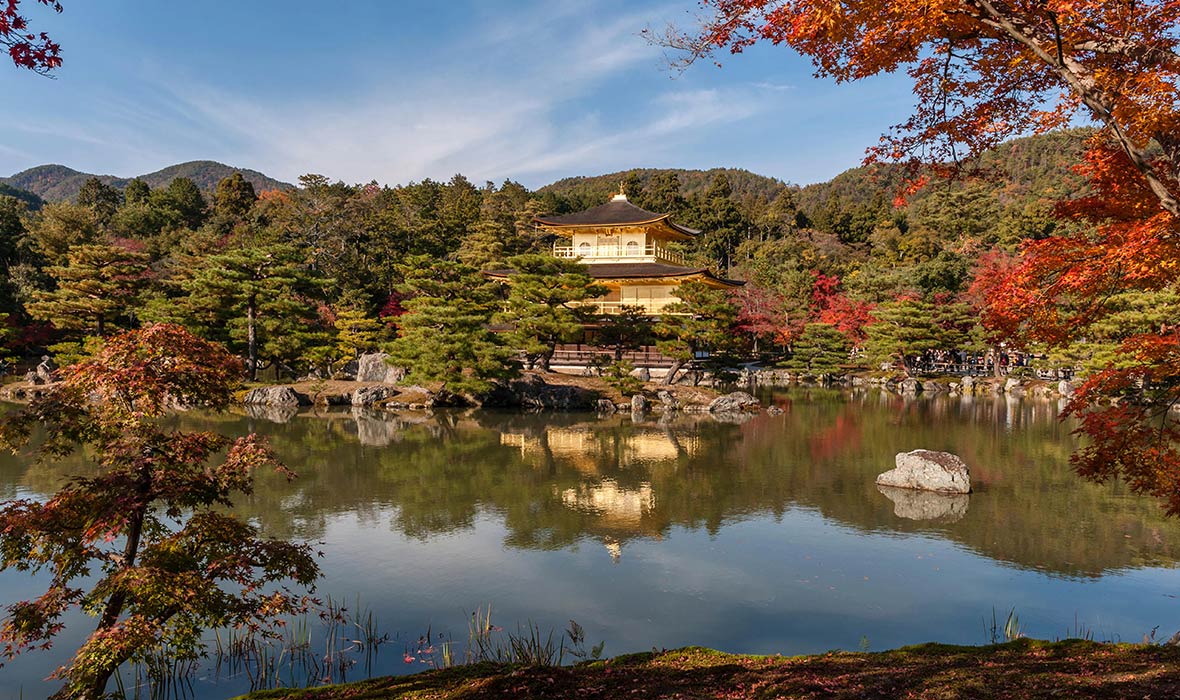 Another reason to put Kyoto on your must-go list for 2020 is, obviously, the Summer Games. Pre and post touring in Kyoto is a must-do for Remote Lands trips during the most exciting sporting event on the planet. With more than 1,600 Buddhist temples, 400 Shinto shrines, and royal palaces and gardens for days, this city of "tranquility and peace" is a cultural capital of epic proportions. Travelers could spend a month visiting temples and UNESCO World Heritage Sites in Kyoto and still have some
left over for their next trip.
Those seeking the path less traveled can venture into the idyllic hills of Arashiyama to explore the bamboo forest and see monkeys, millennia-old monasteries, and shrines to Shinto spirits. Wandering through the covered shopping streets of the Nishiki Market tasting kyōyasai, travelers can visit the I.M. Pei-designed Miho Museum for an exclusive peek at Koyama's collection of Asian and Western antiques.
This city is a seasonal destination all year: snow, sakura, fall foliage. Kyoto is always a good decision and it's an even better idea in 2020.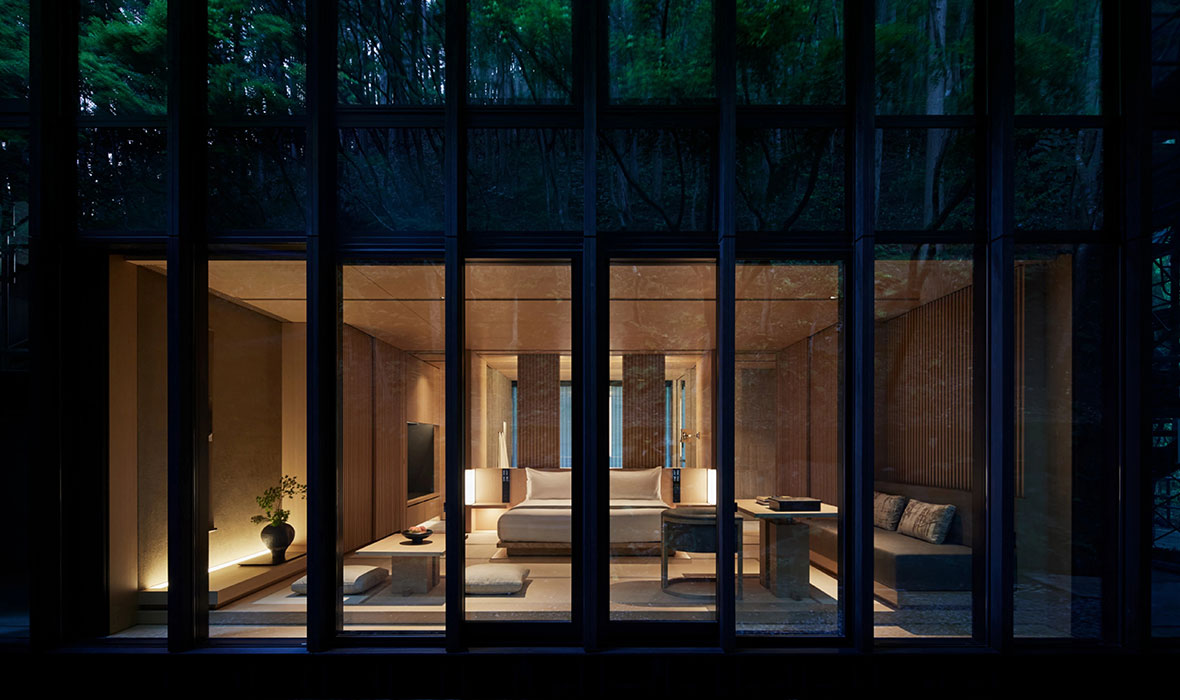 Aman Kyoto is at the top of our list. It's new, it's unique, and it's stylish. Combining minimalist ryokan design and contemporary architecture, the ethereal Aman Kyoto is equal parts wellness retreat, onsen, and hotel. After a day of sightseeing, travelers can unwind in a forest bath (shinrin-yoku) or enjoy a quiet walk through a mossy garden before digging into locally-sourced kaiseki.
The Four Seasons Kyoto is another great option with a decidedly Zen aesthetic nestled at the foot of a mountain beside a thousand-year-old pond. Its restrained yet stylish design incorporates bamboo groves and shoji paper walls. Kyoto is so compact that you can be in the heart of the city in less than 10 minutes after leaving this serene mountain getaway. For a touch more urban bustle, the Ritz-Carlton Kyoto is a Meiji-style luxury accommodation featuring a four-floor waterfall in the entrance, found a short walk from the popular neighborhoods of Gion, Kawaramachi, and Pontocho.
Or for a more immersive cultural experience, the Hiiragiya and Tawaraya ryokans each offer excellent hospitality and traditional Japanese living and dining.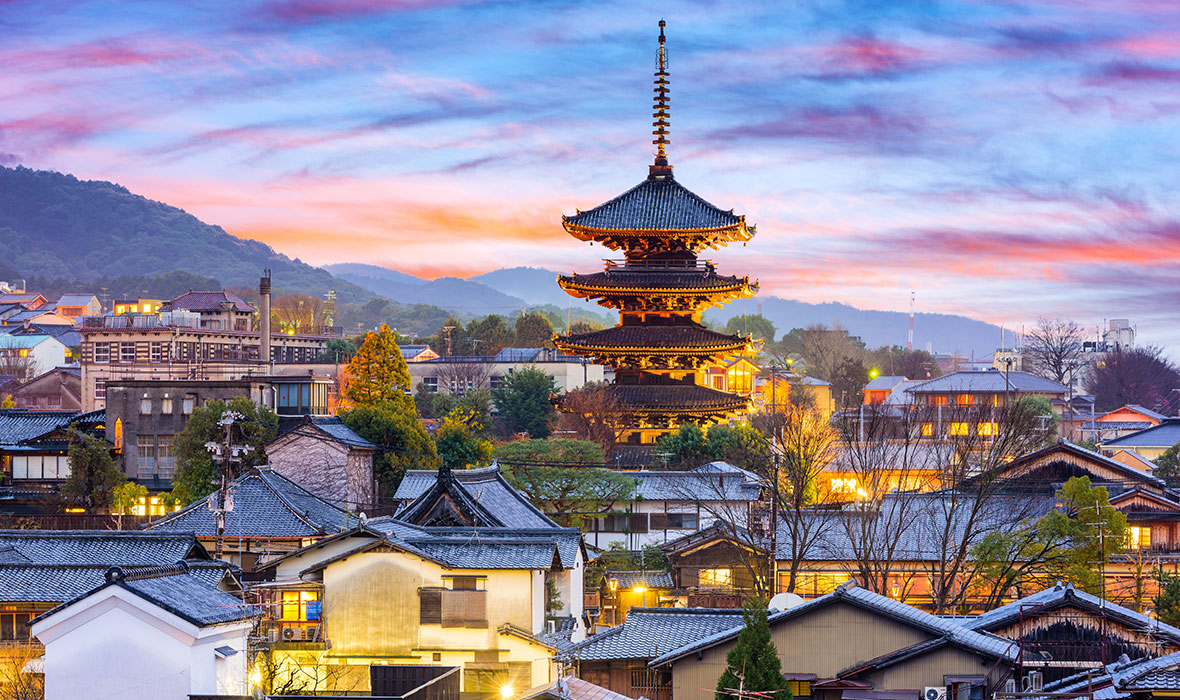 TEMPLES AND SHRINES: Head to the Golden Pavilion, or Kinkaku-ji, just outside the Aman or learn about the traditional tea ceremony at Daitoku-ji. Gingkaku-ji is the "Silver Pavilion" to Kinkakuji's gold and is renowned for its "Sea of Silver Sand." There are simply too many memorable Buddhist temples and Shinto shrines to name among the more than 2,000 places of worship in Kyoto, so we recommend exploring on foot.
GEISHA CULTURE: Geishas – or geiko, or the "women of the arts" as they refer to themselves – make their living entertaining guests with conversation, games, music, and dancing. Travelers can see professional geiko and maiko (apprentice geishas) on the streets of Gion and Pontocho or enjoy a private geisha dinner or a session at the Kaburenjō Theatre.
FUSHIMI INARI SHRINE: Hike up the otherworldly mountain that was the inspiration for Bulgarian artist Christo's Central Park Gates. Each of the more than 1,000 vermillion torii gates trailing up the side of Mount Inari was donated by a Japanese company paying tribute to the Shinto rice god and patron of business.