Example Itinerary
A Japanese Journey - Tokyo to the Noto Peninsula
As this exploration of Japan begins, you'll traverse the lively environs of Tokyo; its myriad temples, shrines and nostalgic quarters and sharply contrasting modern architecture. Hopping on a bullet-train, leaving the Tokyo bustle behind, you will head to rural Yamanaka to stay in a traditional onsen. Onward, you'll travel to historic Kanazawa on the Noto Peninsula to marvel at a landscape of temples, castles and Japanese gardens. Finally, the journey across picturesque countryside by train to Kyoto gives you a taste of the south. Characteristic temples, the famous rock garden and a bamboo forest will highlight the sights of this holy city.
This itinerary is an example. It's designed to inspire you and provide you with thoughtfully curated ideas. You can choose to do this exact itinerary or completely personalize it. All trips are 100% bespoke.
Highlights
• Shinkansen: A ride on Japan's high-speed bullet trains is a must when visiting the country - a convenient, comfortable and quick way to connect between cities, and a fine example of the country's renowned technological innovations.
• Nature: Kanazawa's Kenrokuen Garden is one of the Three Great Gardens of Japan, also known as the Garden of the Six Sublimities (spaciousness, seclusion, artificiality, antiquity, abundant water and broad views) after the six essential qualities of a perfect garden. Art &
• Architecture: Explore the Miho Museum, a unique art museum located in the mountains outside of Kyoto, designed by I. M. Pei.
Day-by-Day
Day 1
Tokyo
Your private transfer will take you to your luxury accommodation - The Peninsula. Relax in the sky lobby and indulge in fine dining, lounges and spas as you spend your evening at leisure.
Day 2
Tokyo
Explore the neighborhood of Yanaka today to see the Nezu Shrine - one of Japan's oldest - featuring tunnel-like torii-gates, and visit the 13th-century Tennoji Temple, characterized by its bronze Buddha statue. After a rest in the Kyu Iwasaki-tei garden, move onto the Aoyama area and the Nezu Museum. History buffs can peruse the pre-modern collection, though some may opt for a shopping spree on the district's hip boutique store boulevard.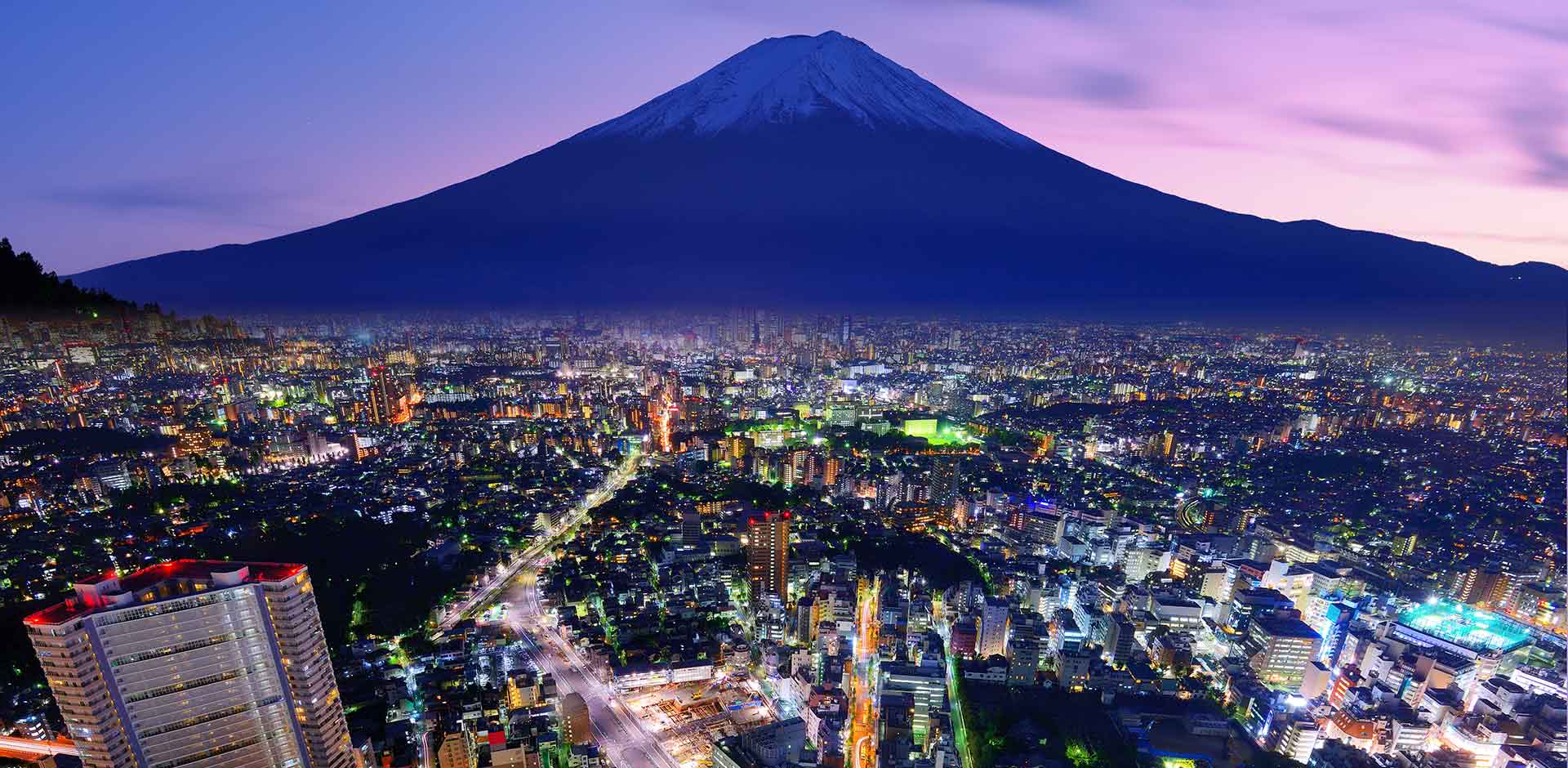 Day 3
Tokyo
Another full day of touring begins with the Fukagawa Fudo temple in the city's Fudo ward, where a Buddhist fire ritual is practiced several times daily. The nearby Ameyoko Market is a narrow-laned and lively place perfect for foodies and shoppers. The afternoon sees a guided tour of the Musashino Art University Museum and Library. Music lovers can enjoy a night out at some of Tokyo's jazz clubs, while others may opt to visit to see traditional wrestlers in action.
Day 4
Tokyo
Today you're on your own and free to explore Tokyo or just relax and indulge in The Peninsula luxury. Suggested activities include a visit to the Gothic City Hall or taking in the amazing views from the Tokyo Skytree. Foodies will love the culinary choices offered at Yakitori Alley or Monja Street.
Day 5
Yamanaka Onsen
Today the journey continues to the famed hot-spring town of Yamanaka Onsen situated in the western coastal prefecture of Ishikawa. Take the bullet train from Tokyo station, a two-and-a-half hour journey, followed by a one-hour private transfer to the luxurious Kayotei Ryokan. Spend a relaxing afternoon in the open-air bath on the private balcony of your Japanese-style Suite or explore the charming surroundings before heading back for dinner.
Day 6
Yamanaka Onsen
Spend the day strolling around Yamanaka Onsen, where you can visit various art studios and get an insight into the work of porcelain masters, wooden furniture artist or tatami mat makers. The famed Kutani porcelain originated from this area. Take the chance to discover the Kakusenkei Gorge and meander along the Daijoji River which provides stunning views of natural water pools, waterfalls and remarkable rock formations. In the evening, enjoy an exclusive Japanese dinner in a private dining room at your ryokan.
Day 7
Kanazawa
Drive one hour to Kanazawa City, one of the best-preserved major Edo-period city in Japan. Visit Omicho fish market, peruse the 21st Century Museum of Contemporary Art, and enjoy a gold-foil wrapped ice cream in the geisha ward. In the evening, get settled at the Hotel Nikko - the tallest structure in the city - before exploring local dining options or stay in and enjoy dinner in style.
Day 8
Kanazawa
Start your day with a leisurely stroll through the traditional landscapes of Kenrokuen Garden, one of the three great gardens of Japan. After a stop at a teahouse, the next stop is the majestic 17th-century Kanazawa Castle - a one-time renowned university. In the Nagamachi neighborhood you'll visit Nomurake - an Edo-period restored Samurai residence.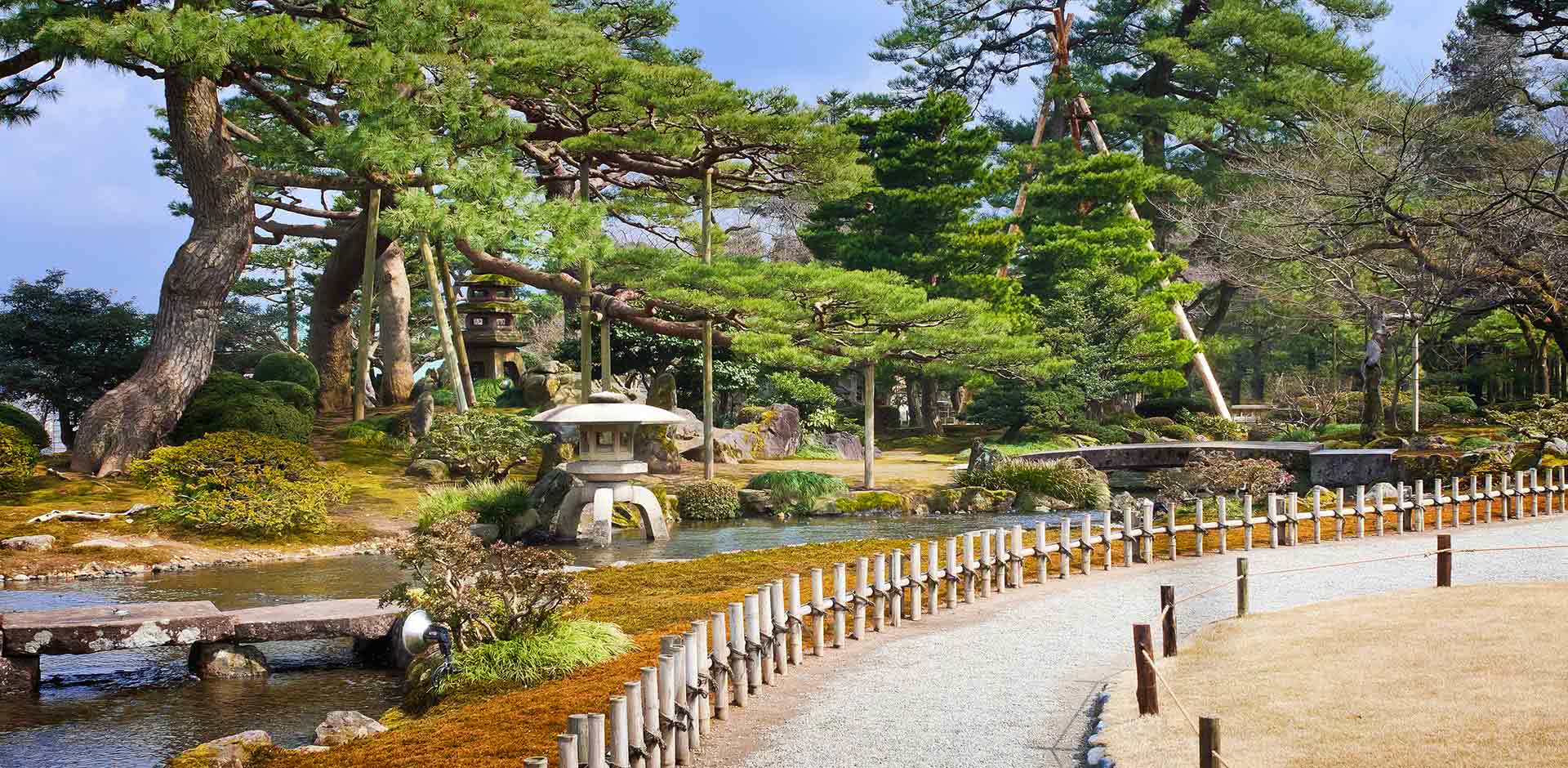 Day 9
Kyoto
After a transfer to Kanazawa station, you'll take the two-hour bullet train ride to Kyoto. Once you have checked in at the Ritz Carlton, you are free to enjoy the afternoon at leisure. The city has a vast array of temples and shrines should you wish to explore them - such as the 6th-century Shimogamo Shrine - or you may choose to simply make use of the luxury facilities on offer at the hotel.
Day 10
Kyoto
A full day of touring awaits you today, including Arashiyama Bamboo Forest, Golden Pavilion and Ryoanji Temple - the site of Japan's most famous rock garden. Time permitting, you'll explore Nishiki Market and the Gion neighborhood. If you wish, enjoy a meditation ceremony with a monk before returning to your hotel for an evening of relaxation.
Day 11
Kyoto
Embark on a half-day trip to the I.M. Pei-designed Miho Museum - located about 90 minutes by car southwest of Kyoto and considered one of Asia's finest museums. Each exhibit in the Miho Museum was carefully selected as much for its artistic beauty as its historical significance and great care is taken in how each item is displayed. Spend the afternoon as you like - we recommend a visit to one of the many UNESCO World Heritage Sites the city has to offer.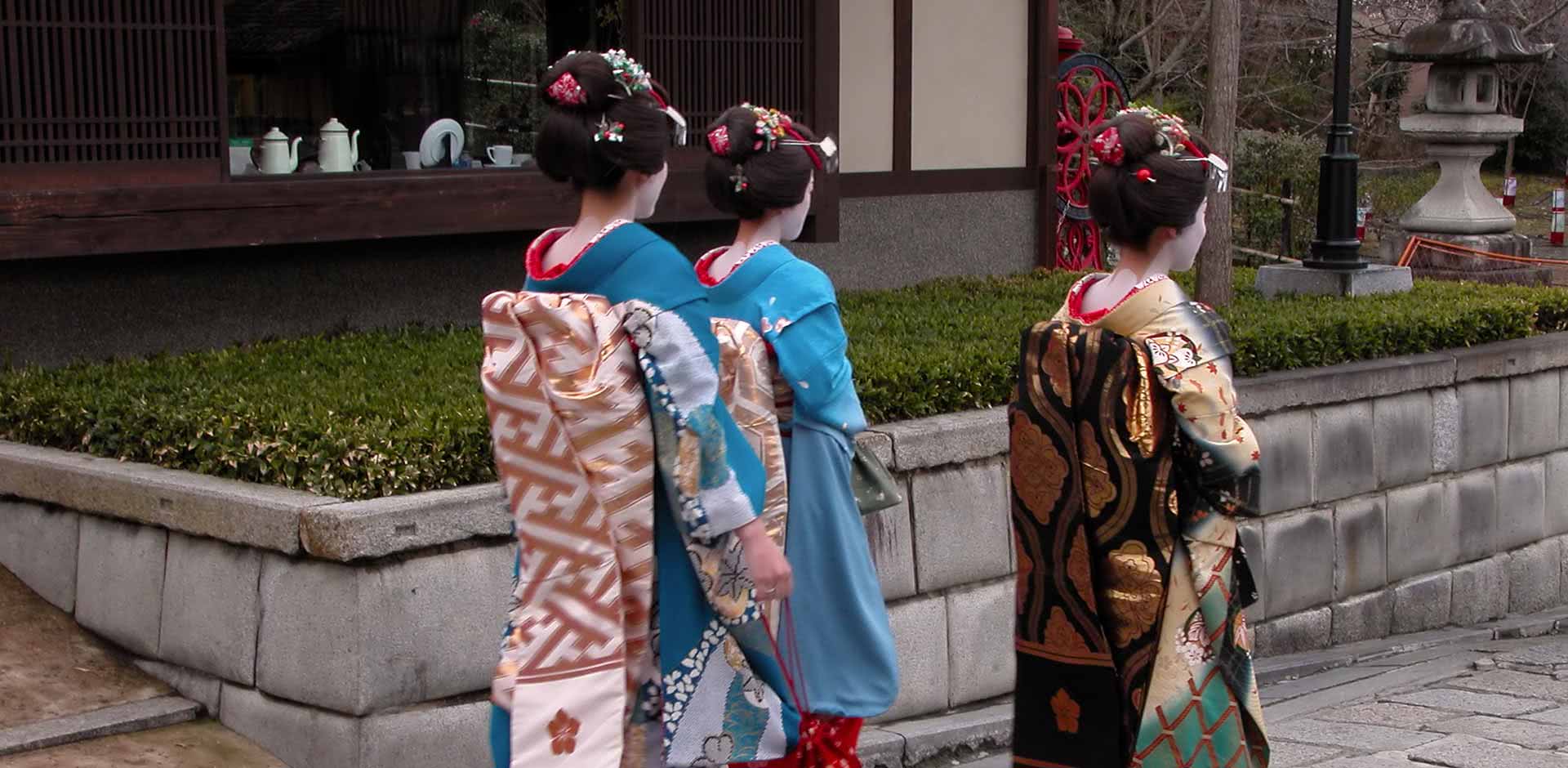 Day 12
Kyoto
Today you will travel a short distance northeast of downtown Kyoto where you will encounter Mt. Hiei, one of the three holy mountains in Japan. There are many routes to the top, each taking around four hours. Once there, take in the stunning view overlooking Lake Biwa, the biggest lake in Japan, before making your way down again - you can either take the country's longest cable car, or hike an alternative route. Enjoy your last night at leisure in the Ritz Carlton's luxurious surroundings.
Day 13
Departure
Today your Japanese adventure comes to an end and you will leave for next destination or your start your journey home.
TERMS AND CONDITIONS
Price is based on double or twin hotel room occupancy and includes accommodation, transfers, car/driver, English-speaking guide, activities and entrance fees, breakfasts and some casual lunches while touring. Flights and optional special activities will be quoted separately. Most personal expenses, including dinners, alcoholic beverages, spa treatments and gratuities can be paid on the spot while traveling. Prices may vary depending on season, choice of accommodation and other factors.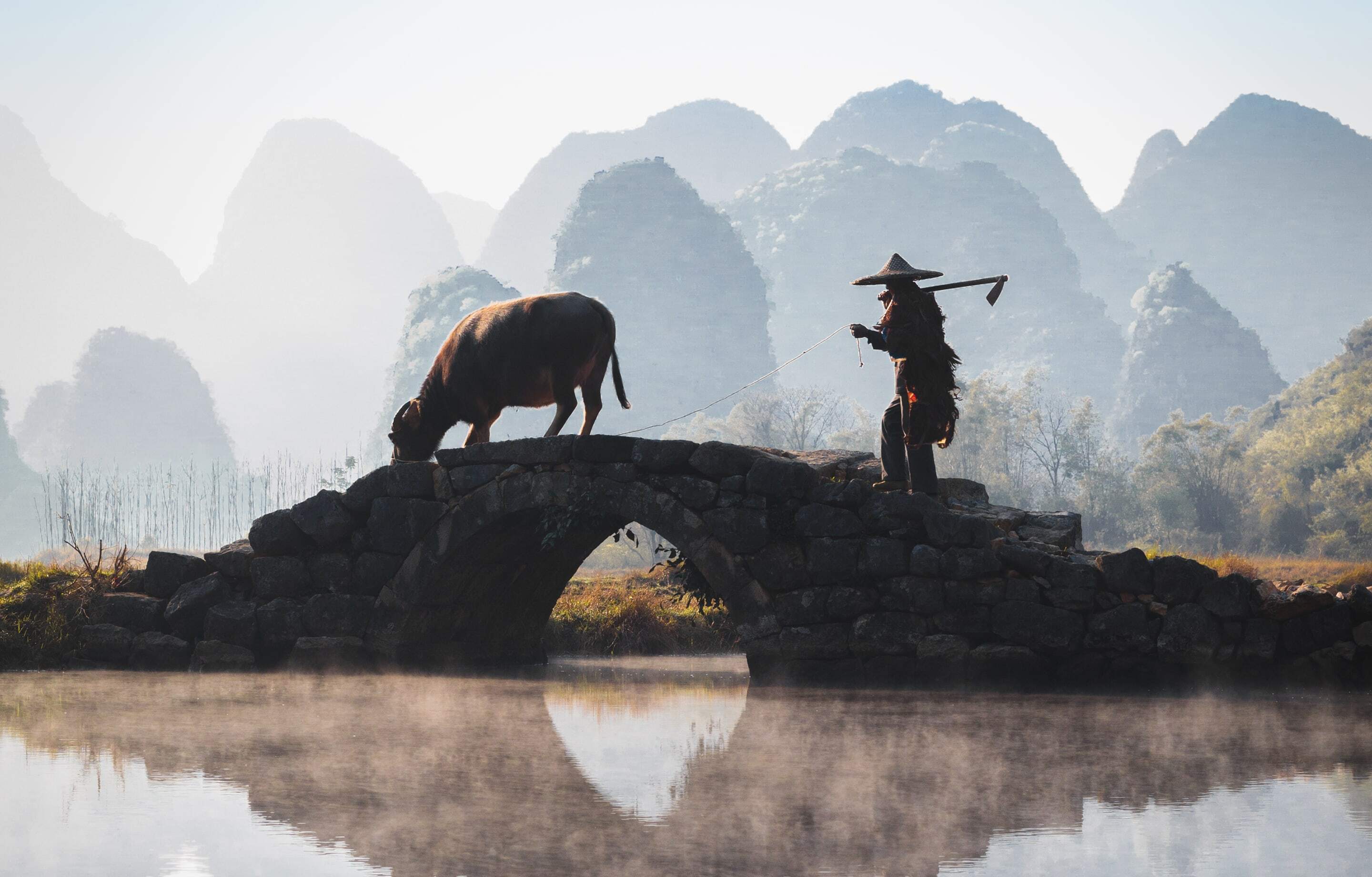 Why Remote Lands?
Exclusively Asia
With Remote Lands you'll travel with people who have made Asia the solitary focus of their own lifelong adventure. As our guest, you'll discover Asia on a journey that is completely, authentically your own, adapted from our own remarkable experiences and adventures over the years.
With Remote Lands you'll travel with people who have made Asia the solitary focus of their own lifelong adventure. As our guest, in the continent that our north American founders Catherine and Jay have adored and explored for decades, you'll discover Asia on a journey that is completely, authentically your own, adapted from our own remarkable experiences and adventures over the years.
Travelogues
An Asia-focused magazine brought to you by Remote Lands – a platform for adventure, luxury, and authenticity from experts and explorers around the continent.
What Others Say
Here is a small selection of the kind words our guests have said about us, as well as features by journalists and travel writers.
From the moment I happened upon the REMOTE LANDS website over a year ago, browsed the options, I knew that this would be well worth it. The entire staff is nothing less than professional with service that made us feel like royals.
This was truly the trip of a lifetime. Magical destinations, the most luxurious hotels in the world, and the most wonderful travel companions we could've wished for. We were treated like family everywhere we went and we have 14 new best friends.
We have used some of the top rated travel specialists all over the world and, without question, Catherine Heald and Remote Lands are at the very top of the list!