Example Itinerary
Castles and Coastline: From Kyoto to Osaka
Explore Japan by taking an uncommon route on this 11-day luxury itinerary, exploring lesser-visited cities on the country's southwestern shores. Launching from Kyoto, you'll head west to Matsue and Izumo, taking in scenic ocean views, visiting ancient shrines and temples and wandering old castle towns. Also during this trip you'll spend time on the sacred island of Itsukushima before looping back to Osaka, Japan's third most populous city. During your journey, you'll have the chance to stay in Japanese guesthouses - ryokans - modern yet traditional boutique properties with private onsen baths.
This itinerary is an example. It's designed to inspire you and provide you with thoughtfully curated ideas. You can choose to do this exact itinerary or completely personalize it. All trips are 100% bespoke.
Highlights
• Kyoto: The ancient capital and "capital of culture" is host to an impressive 17 UNESCO World Heritage Sites, including serene Buddhist temples and picturesque Shinto shrines.
• Shrine Island: Walk around Itsukushima (Shrine Island) to see the iconic "floating" red torii gate and encounter free-roaming sika deer.
• Outdoor Adventures: The Akiyoshido-Dai karst plateau, the highest concentration of karst formations in Japan and home to the largest and longest limestone cave in the country, was once a coral reef some 300 millions years ago.
Day-by-Day
Day 1
Kyoto
Arrive in Kyoto today, where you'll be met at the airport and transferred to your hotel. Kyoto is Japan's former imperial capital and much of its historic sites are still intact. We recommend staying in a luxury hotel within the historic area, such as the Ritz-Carlton Kyoto, or in a ryokan guesthouse where you can experience traditional Japanese hospitality, sleeping in suites with sliding door partitions and futon mattresses rolled out on tatami floors.
Day 2
Kyoto
Kyoto is home to multiple UNESCO World Heritage Sites and no matter how modernized it becomes, there's seemingly a remnant of its past on every corner. Today you have a full day of sightseeing with your guide to explore the city's attractions, whether it's a 6th-century landmark such as Shimogamo Shrine, or a futuristic structure like Kyoto Tower. Return to your hotel or ryokan in Kyoto tonight.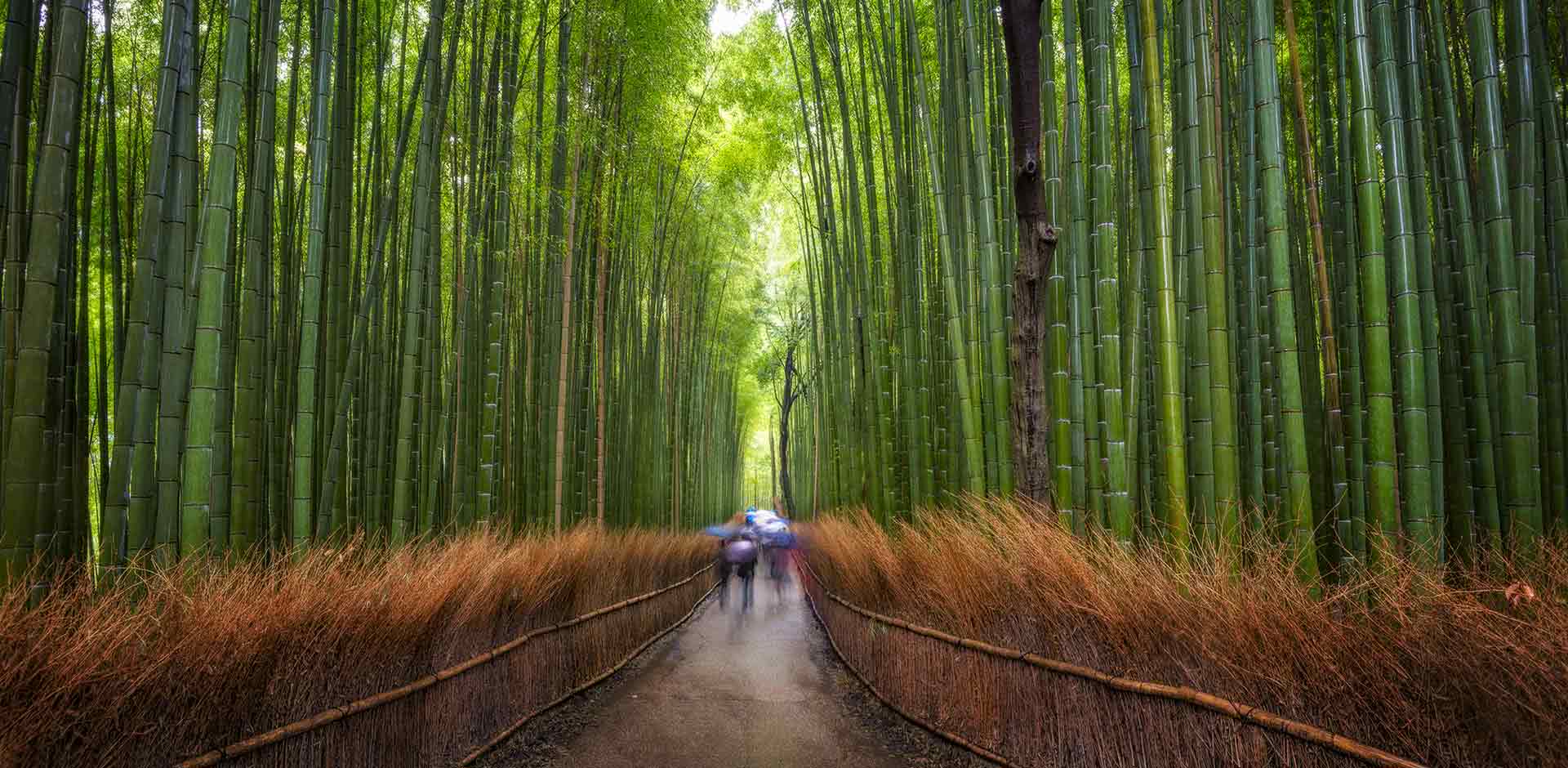 Day 3
Nara
Kyoto is a great place to experience traditional Japanese culture, such as ikebana - flower arranging, noodle making, sushi preparation or calligraphy. Today you can spend some time delving into the Japanese tradition of your choosing before heading to Nara. In Nara you'll find spectacular examples of imperial architecture, such as the 8th-century Kasuga Grand Shrine - and have the chance for a close-up look at another of Japan's national treasures - the sika deer. Check into a traditional ryokan guesthouse in Nara tonight, we recommend the secluded Tsukihi-tei located within a primeval forest.
Day 4
Izumo
Today you'll fly to Izumo, located on the coastline of Shimane Prefecture. The city is home to a collection of significant historic sites, the most important of which is the ancient Izumo Taisha Shrine. No official documentation states the shrine's date of construction, though there are records of it being down-sized in 1200 AD. One of the shrine's major features is a towering gate festooned with straw, and its halls and museums house many more important local artefacts. Tonight, check into an onsen guesthouse and enjoy the therapeutic benefits of Japan's famous hot springs.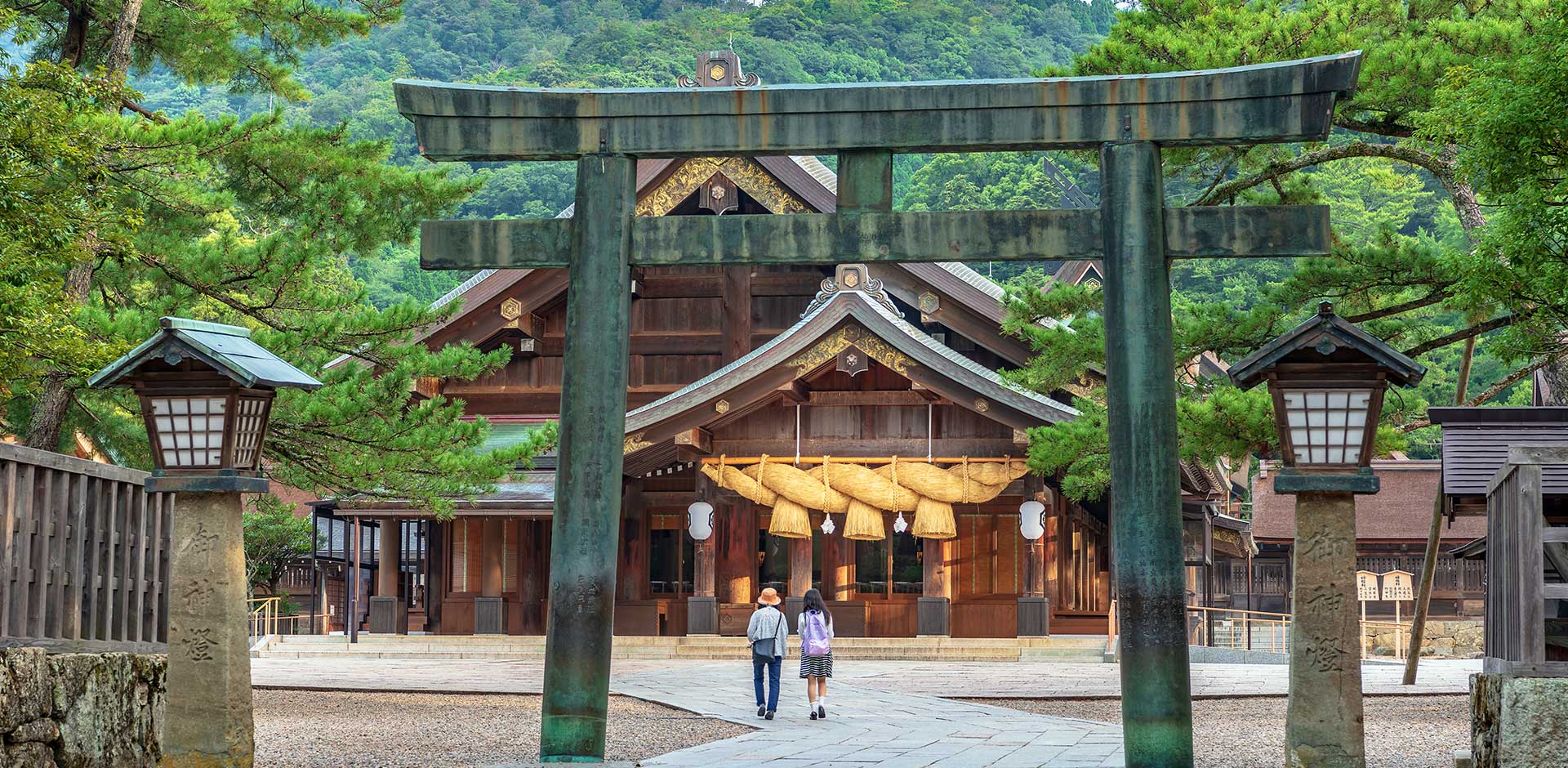 Day 5
Izumo
Today you'll spend a full day touring the neighboring cities of Matsue and Yasugi, accompanied by a private guide. Matsue is the capital of the prefecture and its lake and canals have earned it the nickname of "water city." Here, you'll enjoy far-reaching city and ocean views from the castle and visit the Adachi Museum of Art, famous for its beautifully-designed grounds. These gardens are considered Japan's best and have been awarded three stars by Michelin Travel. Return to your ryokan tonight.
Day 6
Nagato
Travel further along Japan's western coastline to Nagato in Yamaguchi Prefecture. Far from the urban frisson that electrifies Japan's big cities, in Nagato, travelers can relax in a serene mountain atmosphere, capitalizing on the location's natural hot springs. The best way to do this is by checking into an onsen ryokan - Nagato has a premium selection of modern, design-savvy ryokans that combine traditional hospitality with sleek bathing facilities and unobtrusive technology.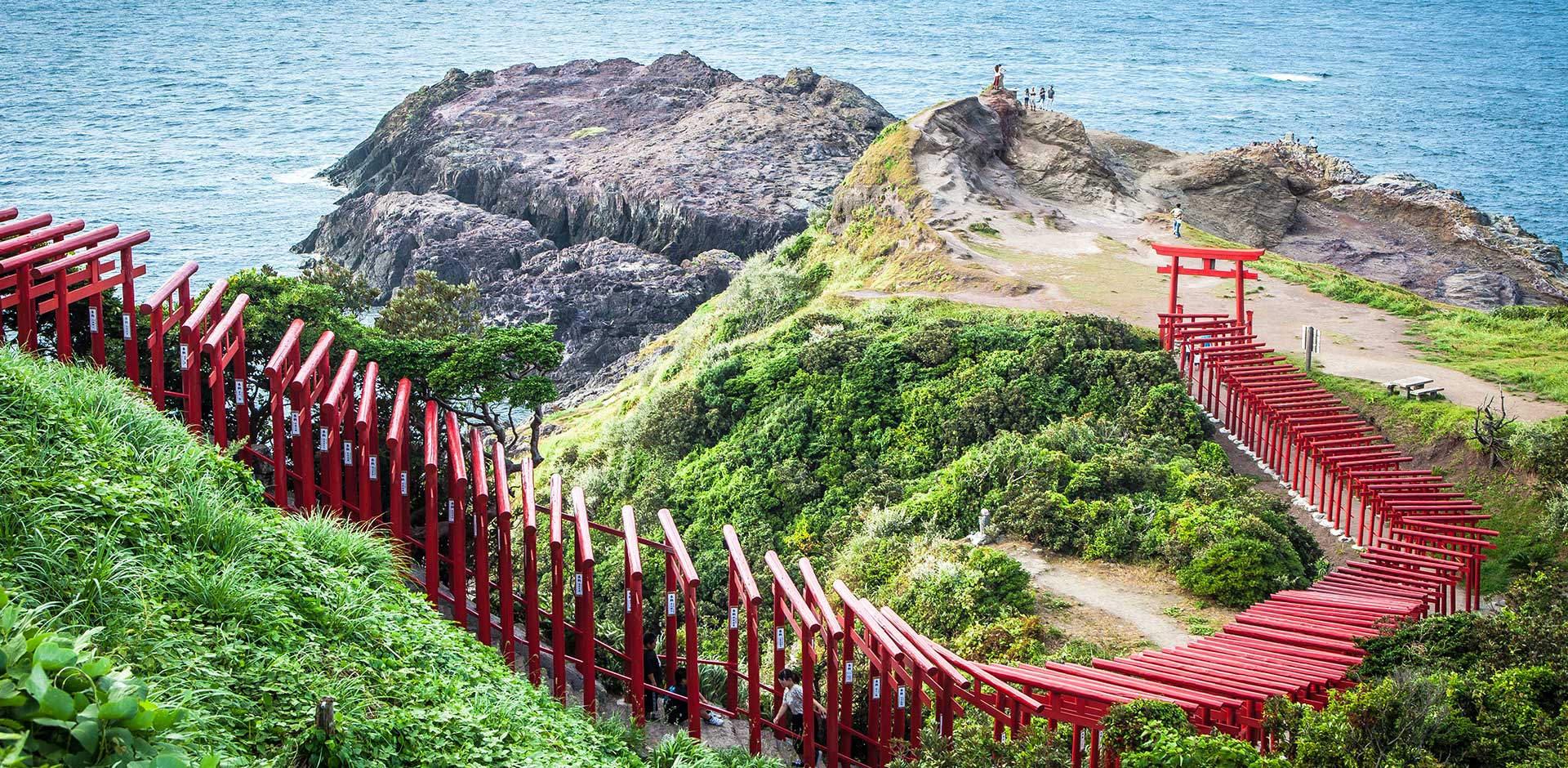 Day 7
Nagato
Spend the day sightseeing in Hagi today - a quiet city whose claim to fame is hagi-yaki, a form of pottery known for its simple forms and transparent glaze. You can visit a kiln in Hagi, take a cruise on Hashimoto River or explore the castle town's "bent key" streets - twisted alleys built in feudal times to confuse invading armies. Return to your ryokan in Nagato tonight.
Day 8
Nagato
Today you'll enjoy a half-day private tour of Akiyoshido-Dai Quasi-National Park, home to a remarkable limestone cave and beautiful karst pinnacles dotted in green meadows. This is the largest limestone plateau in the country and the biggest limestone cavern in Asia - you can hike the area along trails or enjoy the views from a cable car. Enjoy the afternoon at your leisure before returning to your ryokan in Nagato for the night.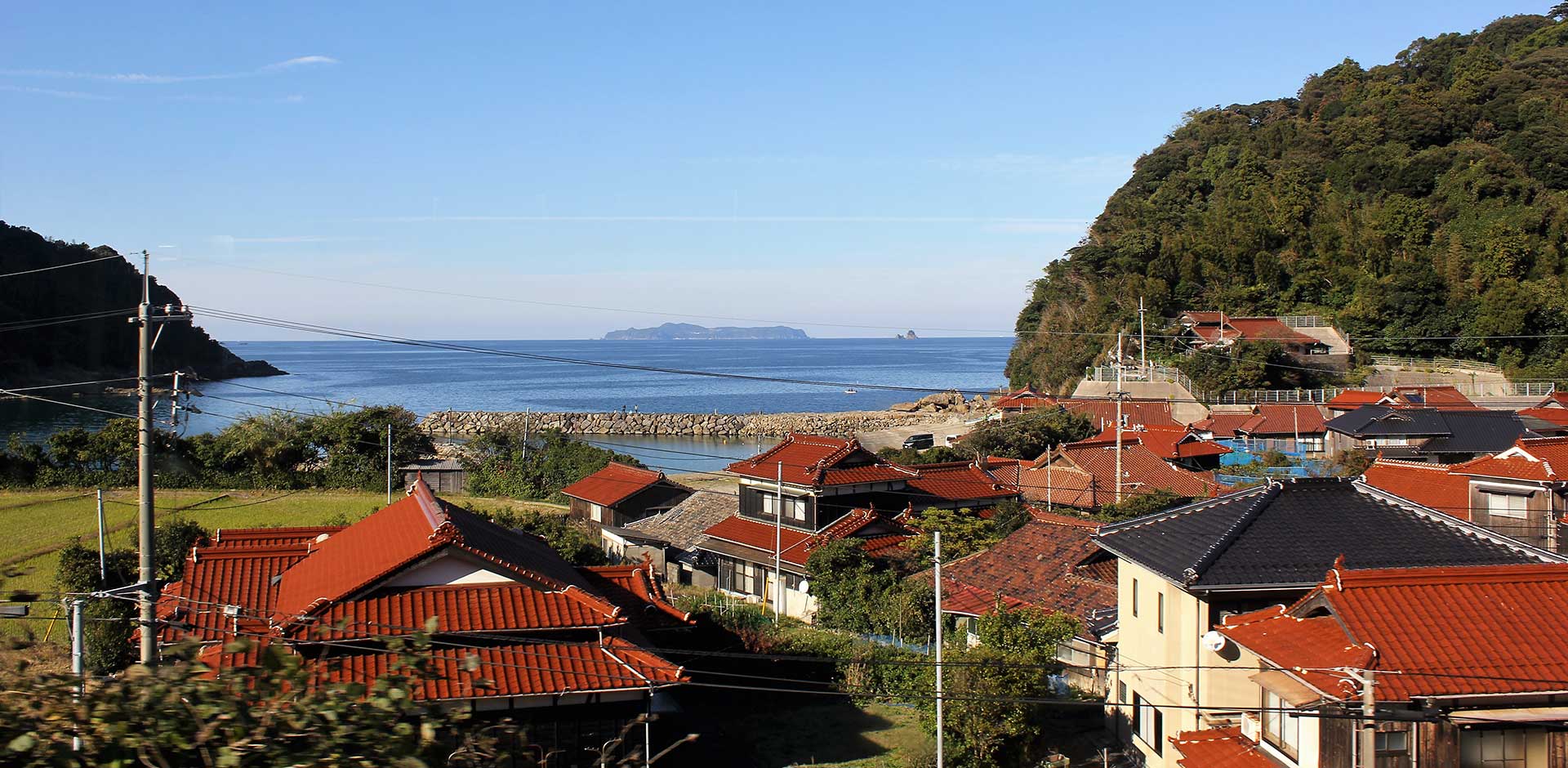 Day 9
Miyajima
Enjoy a leisurely morning before being chauffeur-driven to the train station where you'll catch the shinkansen - bullet train - to your next destination, Iwakuni. In this former castle town, you'll enjoy some sightseeing, visiting the famous five-arched Kintai Bridge. Next, it's on to Itsukushima - also known as Miyajima Island - just off the coast of Hiroshima. The island is a tranquil mountain destination renowned for its lush maple forests, shrines, and protected sika deer. Check into a ryokan on the island for a truly immersive experience.
Day 10
Osaka
Explore the island of Miyajima today, wandering its forest trails and enjoying the famous view of Itsukushima Shrine. Take the ferry to Hiroshima before transferring via shinkansen to the port city of Osaka. A modern metropolis in every sense, Osaka is a great destination to enjoy the best of Japan's urban offerings, including fine dining, nightlife and shopping. For more history, there's Osaka Castle, moated on 15 acres of land and one of Japan's most iconic buildings. Check into luxury accommodation tonight - the Ritz-Carlton and the St Regis are both excellent hotels in Osaka.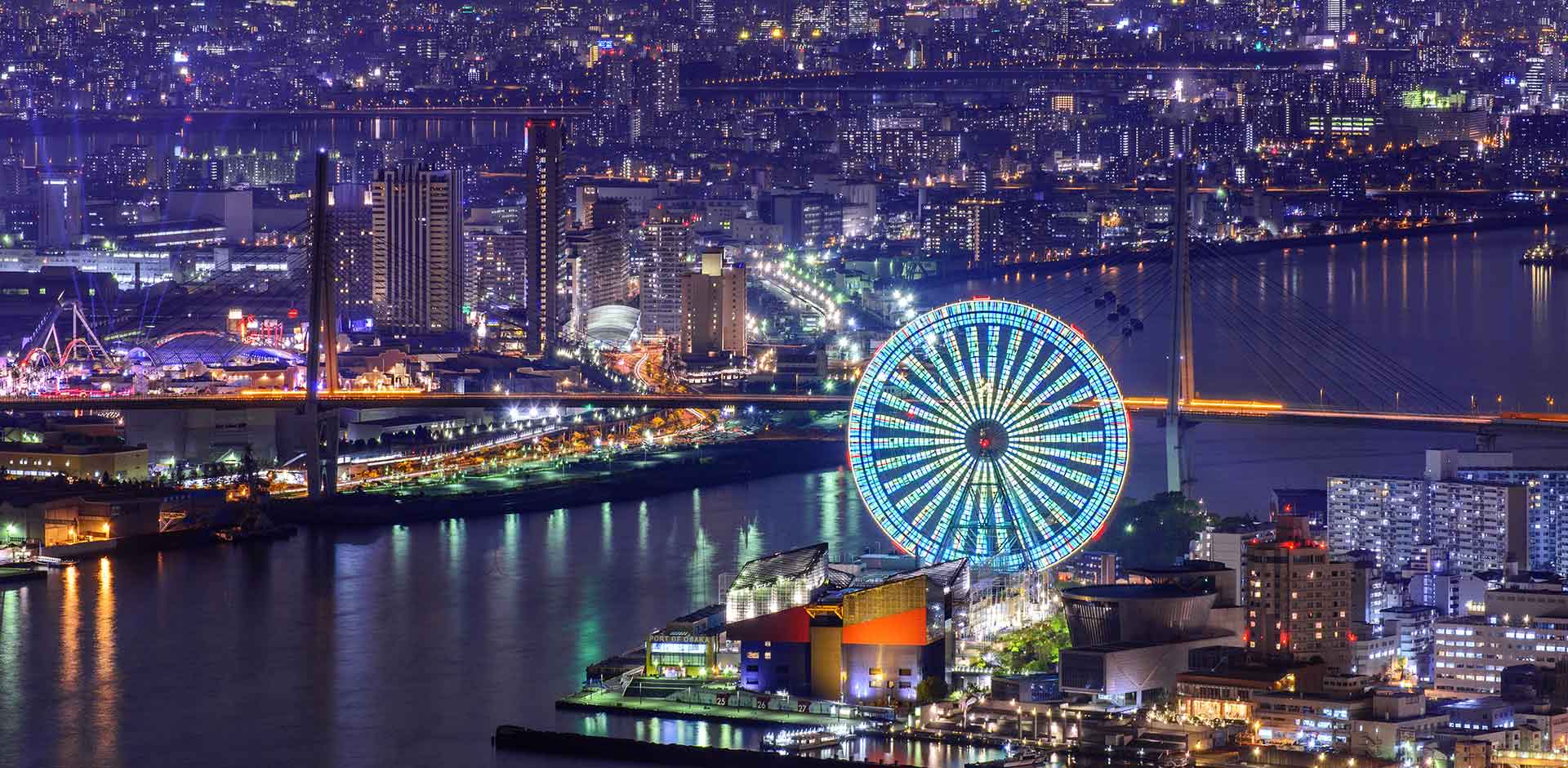 Day 11
Departure
Enjoy your final morning in Japan with a leisurely breakfast before being chauffeur-driven to Kansai airport in time for your departure flight.
TERMS AND CONDITIONS
Price is based on double or twin hotel room occupancy and includes accommodation, transfers, car/driver, English-speaking guide, activities and entrance fees, breakfasts and some casual lunches while touring. Flights and optional special activities will be quoted separately. Most personal expenses, including dinners, alcoholic beverages, spa treatments and gratuities can be paid on the spot while traveling. Prices may vary depending on season, choice of accommodation and other factors.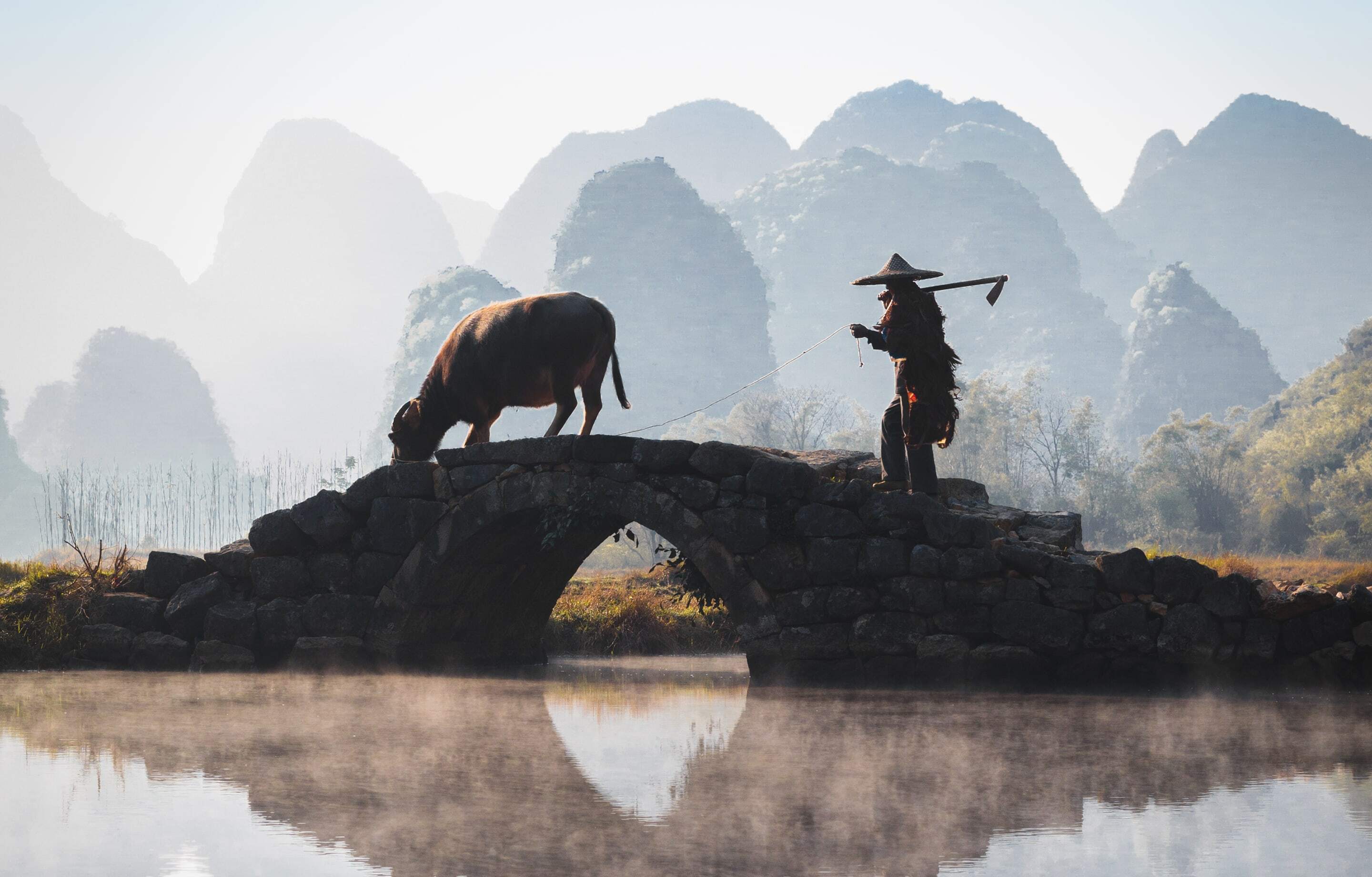 Why Remote Lands?
Exclusively Asia
With Remote Lands you'll travel with people who have made Asia the solitary focus of their own lifelong adventure. As our guest, you'll discover Asia on a journey that is completely, authentically your own, adapted from our own remarkable experiences and adventures over the years.
With Remote Lands you'll travel with people who have made Asia the solitary focus of their own lifelong adventure. As our guest, in the continent that our north American founders Catherine and Jay have adored and explored for decades, you'll discover Asia on a journey that is completely, authentically your own, adapted from our own remarkable experiences and adventures over the years.
Travelogues
An Asia-focused magazine brought to you by Remote Lands – a platform for adventure, luxury, and authenticity from experts and explorers around the continent.
What Others Say
Here is a small selection of the kind words our guests have said about us, as well as features by journalists and travel writers.
From the moment I happened upon the REMOTE LANDS website over a year ago, browsed the options, I knew that this would be well worth it. The entire staff is nothing less than professional with service that made us feel like royals.
This was truly the trip of a lifetime. Magical destinations, the most luxurious hotels in the world, and the most wonderful travel companions we could've wished for. We were treated like family everywhere we went and we have 14 new best friends.
We have used some of the top rated travel specialists all over the world and, without question, Catherine Heald and Remote Lands are at the very top of the list!