Monkeys, elephants, and the thrill of a tropical jungle — the forests here are one-of-a-kind in Southeast Asia. Chances of seeing a tiger or clouded leopard in this thicket are pretty slim, but travelers can relax in the jungle surrounds or trek through the forest with a park ranger to help conserve the ecosystem in this Dozen Dream Destination. This is one of the few destinations in Cambodia that can boast both luxury and conservation in one complete package.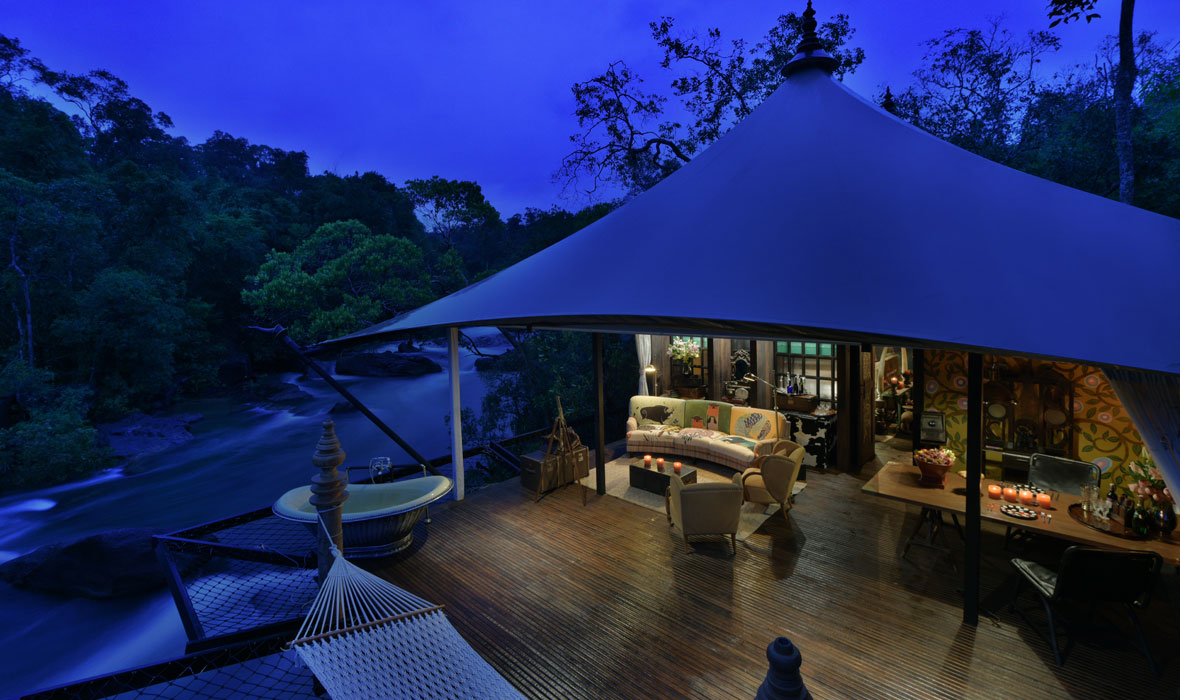 The main reason to put the Cardamom National Forest on your go-now list is simple: Shinta Mani Wild. Designed by star designer and architect Bill Bensley, the Shinta Mani Wild is a relatively new property and it allows guests to mix their love of nature with their love of luxury
travel in a fun, sustainable way.
"In my 30 years years of constructing 200 plus hotels, the Shinta Mani Wild is the piece de resistance," Bill Bensley tells Travelogues. "I bought a piece of land there and it's about the size of Central Park with the intent of teaching the Cambodian people that conservation is much more important and smarter than extraction."
The Cardamom Mountains can be hard to traverse and some of the best ways to get there involve a short adventure via boat. But it's well worth the journey in 2020 to experience one of the last untouched wildernesses in Southeast Asia. Get your very own "Adventure Butler" with Shinta Mani and head for the Cardamom Mountains of Cambodia.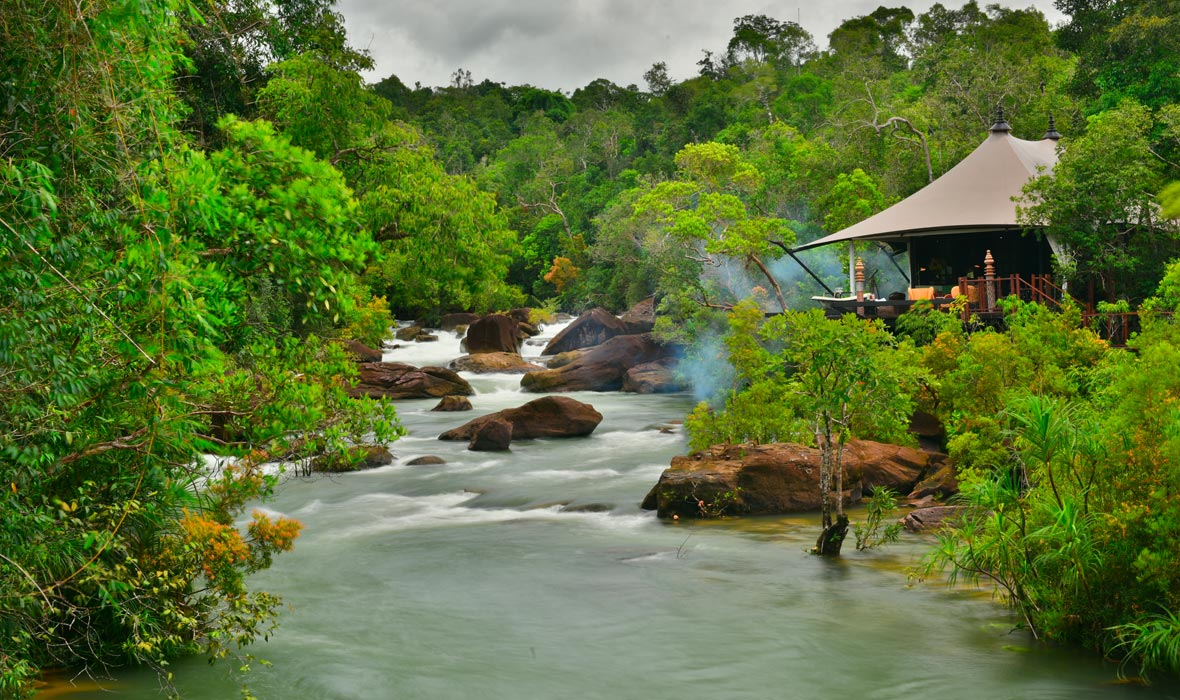 "We have a big problem in the Cardamom National Forest of illegal poaching and illegal logging. My presence in the south of that park also supports the Wildlife Alliance rangers. Those rangers go on very long walks and bike rides with AK-47s – always traveling in a group of four – to do some very serious conservation work." – Architect and designer Bill Bensley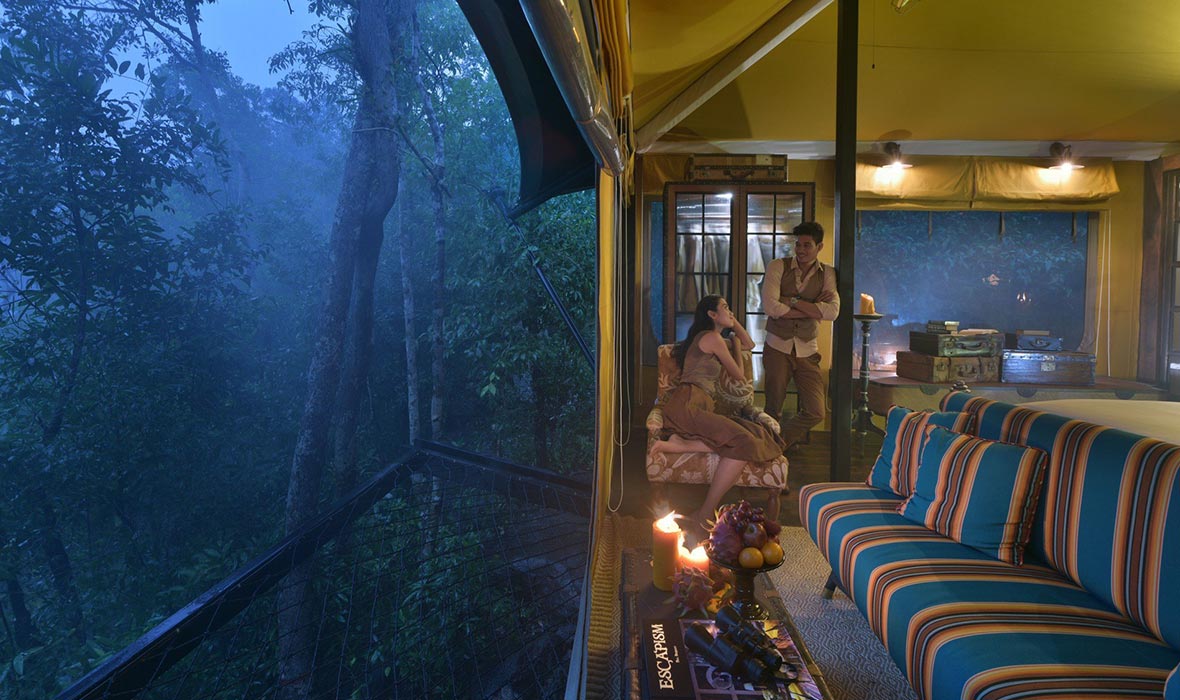 While there are a few other accommodations worth considering – such as the Cardamom Tented Camp – Shinta Mani Wild really is the complete package. Found nestled into 1.5 kilometers of rivers and waterfalls, this is Bill Bensley's masterpiece, a tented camp carefully designed to evoke a luxury safari with Jacky O'. There is around one tent for every 40 acres of land, all tucked into the Tmor Rung River. Isolated it may be, but it's not rustic; travelers will have every imaginable amenity and luxury while at the Shinta Mani Wild, from world-class cuisine at The Headquarters to a cocktail at The Landing Zone Bar. Most of this forest is completely inaccessible, and that is what makes it such an important destination for naturalists and sybarites alike.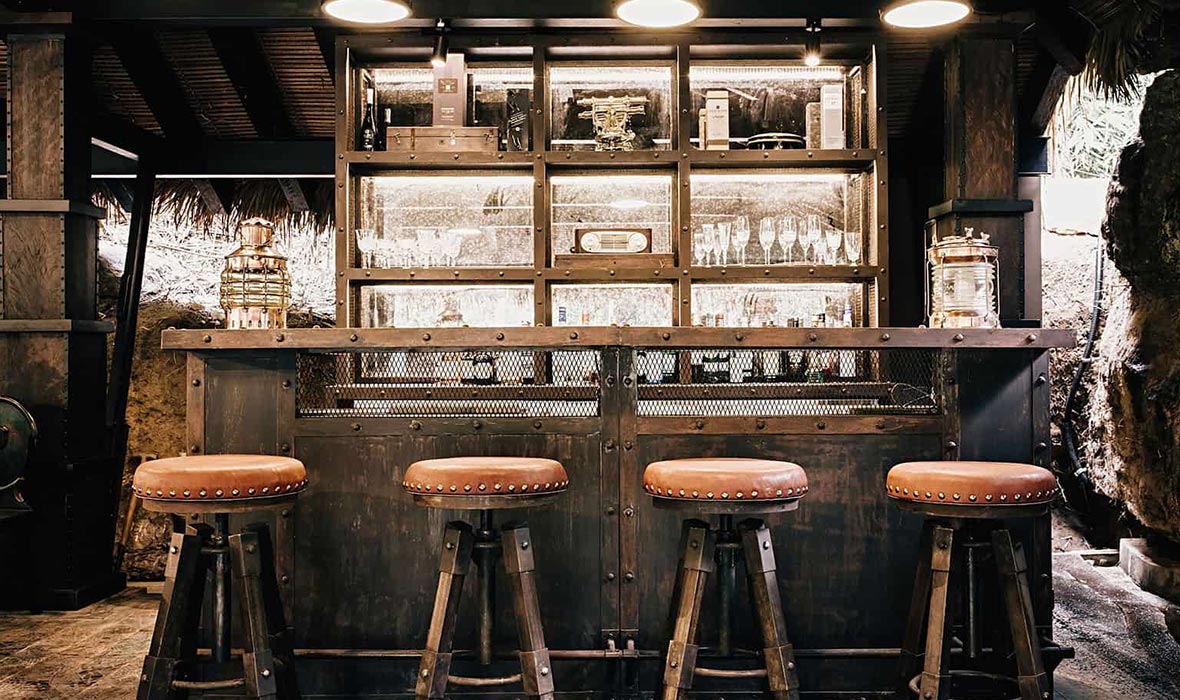 BOKOR PALACE: Be sure to visit Bokor Palace, a former French hill station complete with a casino from the mid-20th century. Today, it's both a ghost town and national park. Apart from being the setting for the movie "City of Ghosts" with Matt Dillon and James Caan, the Bokor Palace provides a luxury jumping off point for the jungle.
HELICOPTER TOUR: The jungle on the ground is thick and impassable, so to really get a feel for the expansive Cardamom National Park, charter a private helicopter to the base of the Cardamom Mountains before settling into your plush safari camp.
KOMPONG TRACH: Get a little culture and adventure with Kompong Trach, famed for its Wat Kirisan Temple, at the foot of Phnom Sor mountain. The hidden caves and limestone formations – including the "Cave of 1,000 Rice Fields" – are a must-see for any traveler to this region of Cambodia.