When I told my cab driver to take me to the Dwarika's in Kathmandu, he turned around agog and said, "Rich man!" He tapped the ceiling of his cab and said, "very good, very, very good." This review shall attempt to elucidate on the luxury facets in a way that is discerning and informative, but, ultimately, "very good, very, very good" sums it up pretty well.
There is really only one luxury hotel in Kathmandu worthy of the title: Dwarika's Hotel. From the busy street of cars splashing through puddles and the odd sight of a backpacker making their way to Shree Pashupatinath, it's difficult to imagine the five-star luxury surrounds just beyond the entrance. In fact, if you're walking by, it's easy to miss. I did. Twice.
On the street, it blends into the busy. Inside, however, it is entirely unique. Travelers will notice similar fashionings at tourist hotspots such as Patan Durbar and the many sights inside the temple complex of Shree Pashupatinath. There's a reason for that. Yes, it's a hotel, but it's also a museum.
The property's origins, in fact, come from founder Dwarika Das Sherstha's love of old wood carvings. In 1952 he was out jogging one day when he noticed carpenters cutting up intricately carved pillar for firewood; he took the pillar and bought the carpenters new lumber. That passion for wood carving would lead to a collection; he had enough in 1964 to completely decorate a garden building. This would become the Village Hotel, and eventually the Dwarika, Nepal's most impressive luxury hotel.
Conceived with byzantine detail, Nawari and Kathmandu Valley architecture is a geometric, striking, and it has a strange calming, permanent quality to it. Much of this is, in fact, kept alive through the "heritage workshop" which Dwarika Das Sherstha began in 1972.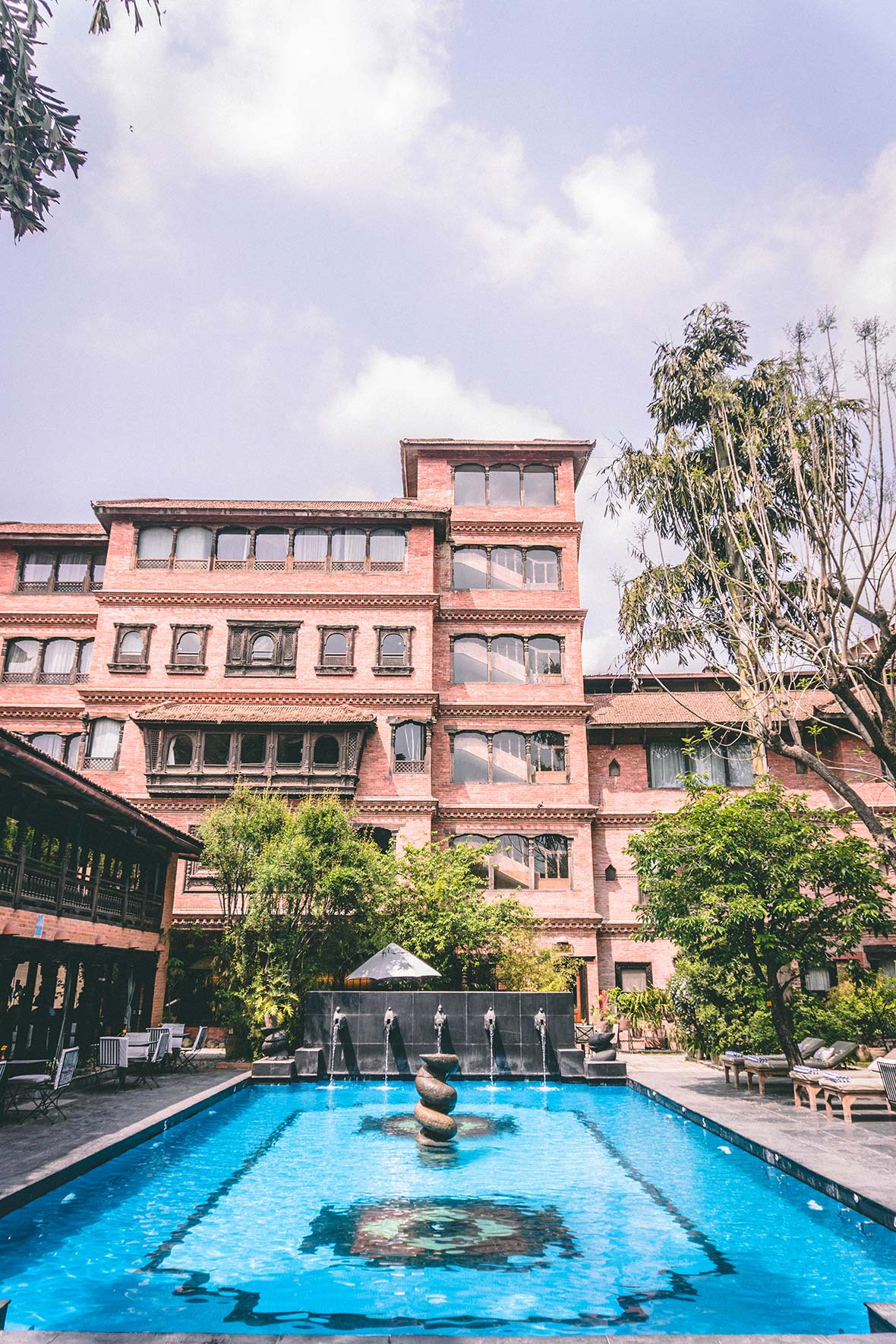 To those uninterested in Nawari stylings or the history, worry not. This is still an extraordinarily luxurious hotel. Entering any one of the fashionably appointed 80 rooms, travelers will find exposed wooden beams, the intricate woodwork so much an ornament of the exterior, and plenty of room to move around. My stay included the Heritage executive suite with a courtyard view, but the creme de la creme is the 250-square-meter Royal Suite, built in a style suited to the 14th century Malla kings of Nepal.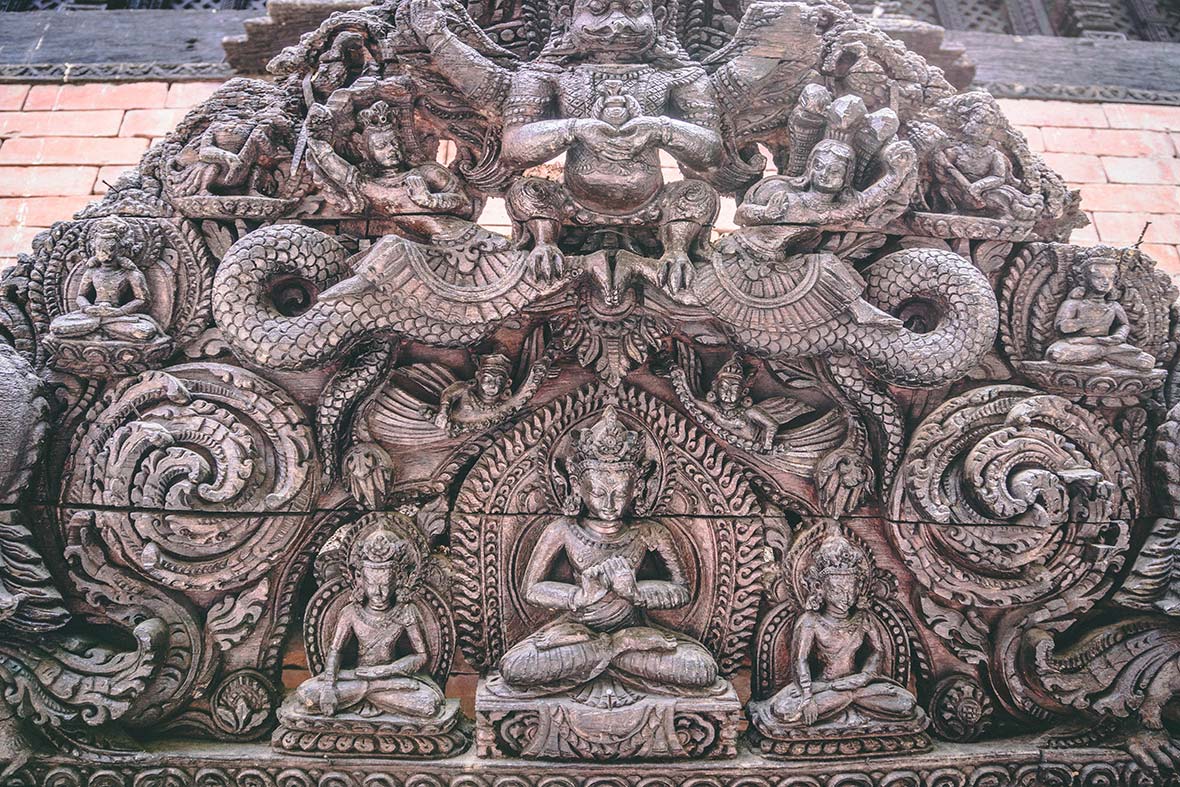 I spent most of the time in my room staring out of the window at the courtyard's plush settings — longer than I'm willing to admit before I realized I could actually walk down there instead of just looking at it.
Lunch and dinner in the courtyard are a must-do. There are any number of interesting things to do in Kathmandu — Boudhanath stupa, Durbar Square, views of the valley — but one of my personal favorites was simply walking around the quiet grounds of the Dwarika. Check out the woodwork, hop into their little book shop, or just sit on the lawn with a cocktail or a coffee.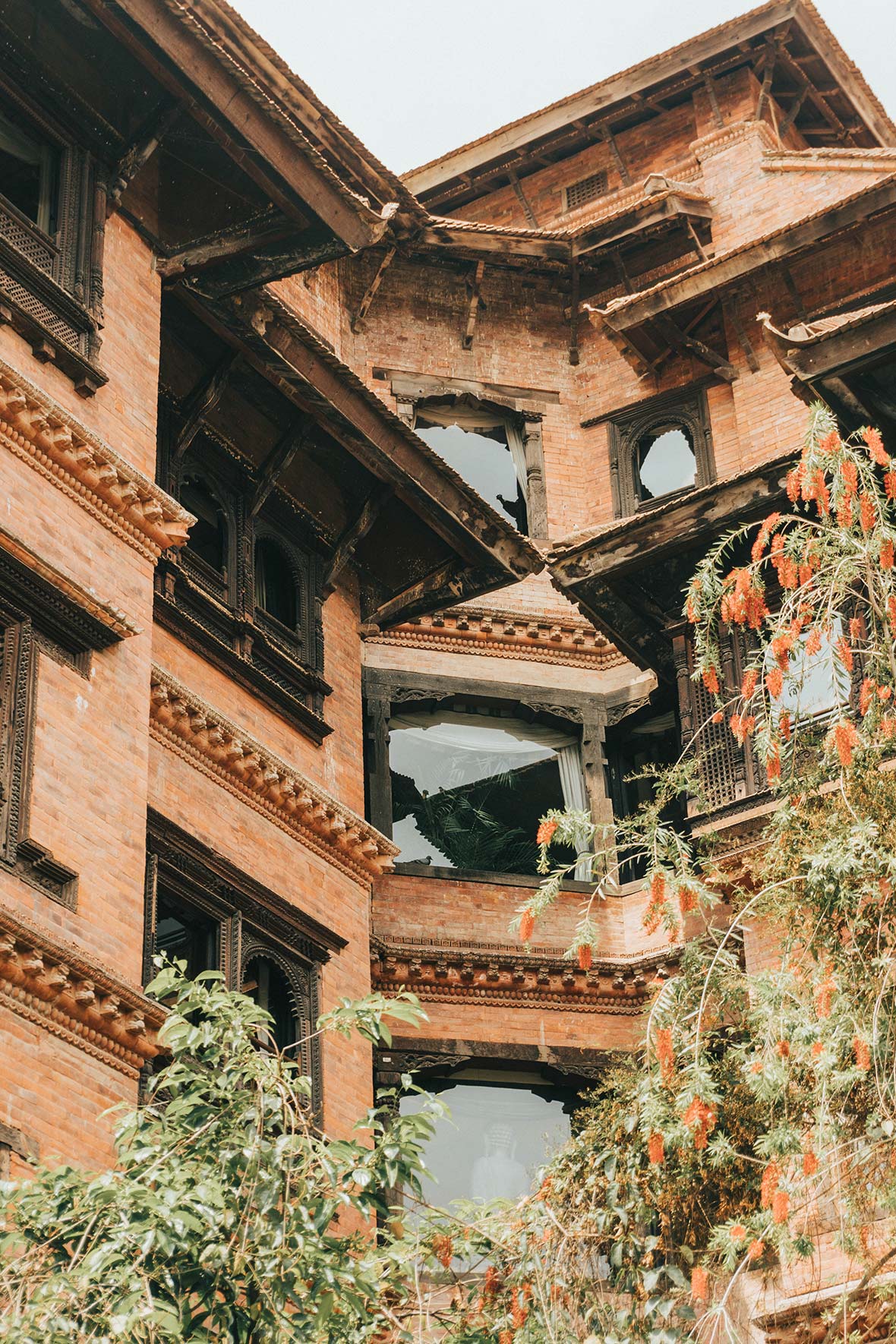 If you're talking about fine dining in Kathmandu, you're talking about Krishnarpan. It is the Nepali cuisine to put on every gourmand's list, with meals in the evenings running from six to 22 courses in a slow dining ritual feast. For Japanese there Mako's and Fusion Bar for drinks, neither of which this reviewer had time to try.
For less formal dining there is Toran in the courtyard. No trip to Dwarika is complete, in my opinion, without a lunch in the courtyard with momos from Toran. I picked up a copy of Arresting God in Kathmandu in the grounds bookshop and read the whole of "The Good Shopkeeper" and "The Cooking Poet" in that sitting, munching on momos all the while, more momos than one would think physically possible to fit inside an adult human male — it was momos a-go-go.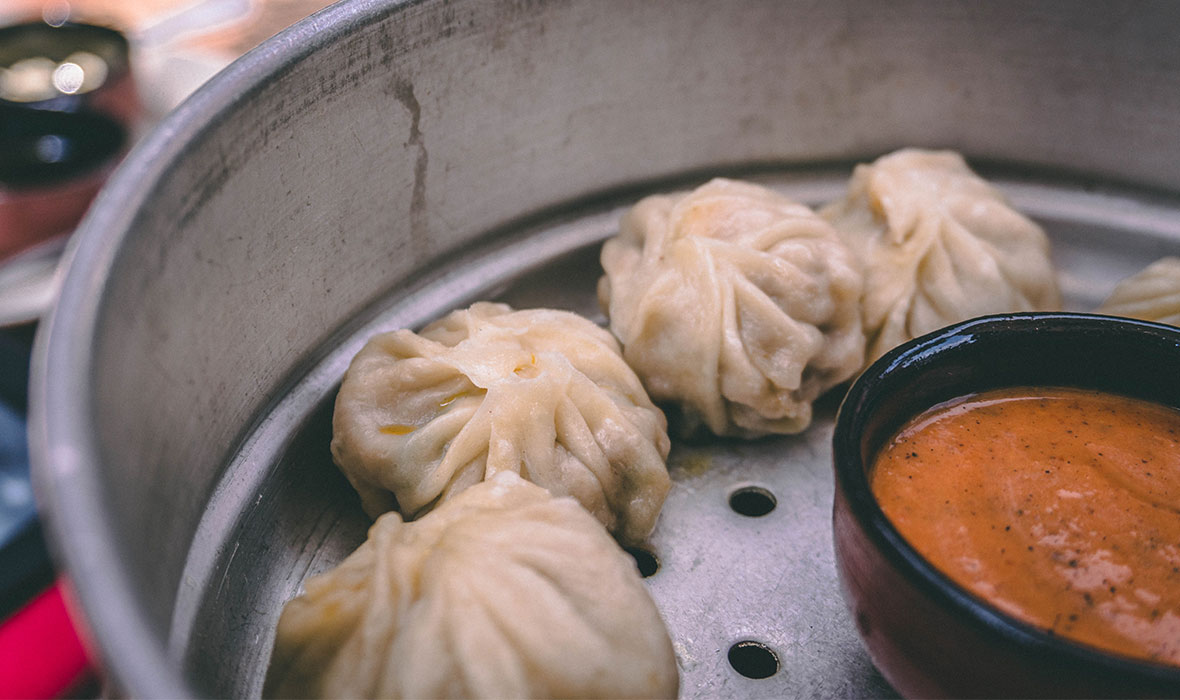 More wellness-focused travelers will want to concentrate their efforts on the spa or with yoga every morning at 7am. For instagrammers the pool and its strange fountains, with the dark black and red brick in the background, make for one heck of a social media post — I am assured. The small library of books, mostly on Nepal, is certainly a stop worth making.
Easily accessed from the airport and within convenient access to both Shree Pashupatinath and Boudhanath, every international traveler flying into Nepal will need to come through Kathmandu, and this is where luxury travelers should stay. I don't know why I — and for that matter the "the very good, very, very good" cab driver call it "the" Dwarika. For a start, it is technically Dwarika's Hotel; for another there is Dwarika Resort (which sadly I could not fit in my itinerary) in Dhulikhel. But, visitors will attest that there is just something about the Kathmandu Dwarika that yearns for the definite article.
From the hand-shaped mudra door handles to the quiet courtyard and the exceptional staff care, the Dwarika is meant to be a relic of the past, but one can't help hoping that its precision, sense of space, and dining are the stuff of the future: building history to makes something unique, sustainable, and better.