Last week Remote Lands announced The Bill Bensley Trail, a luxury tour throughout Southeast Asia with star designer and architect Bill Bensley, taking place from February 16 to March 1, 2020. Reserved for just 16 guests, the itinerary will cross four countries – Laos, Cambodia, Thailand, and Vietnam – and includes a dinner at Bill Bensley's home in Bangkok as well as a personal tour through BENSLEY Design Studios.
"We are thrilled to be partnering with the renowned Bill Bensley on this new, exciting expedition," says Catherine Heald, CEO and Co-Founder of Remote Lands. "We are a huge fan of Bill's properties and love his vibrant and unique style."
The journey, starting at $37,888, will stop at Bill Bensley-designed properties such as the Rosewood Luang Prabang, Shinta Mani Angkor, Intercontinental Danang, and the newly completed Shita Mani Wild in the Cardamom National Forest.
"As a client of Remote Lands, I am honored to be working with them on this journey to showcase some of my favorite works of hospitality in these incredible destinations," says Bill Bensley. "I am passionate about conservation and helping folks and animals in need, and my inspiration in developing this trip was to use hospitality to help people that need it in a sustainable fashion."
The first stop on The Bill Bensley Trail is the Rosewood Luang Prabang, a tented camp outside the UNESCO World Heritage Site of Luang Prabang. The first of its kind in the Nahm Dong Valley, the 23-room resort is centered around a natural waterfall and has a Laotian-French tropical architectural style. Experiences for travelers while in Laos include the MandaLao Elephant Sanctuary, which rescues elephants from logging and other intensive industries and allowed guests to have an ethical elephant experience.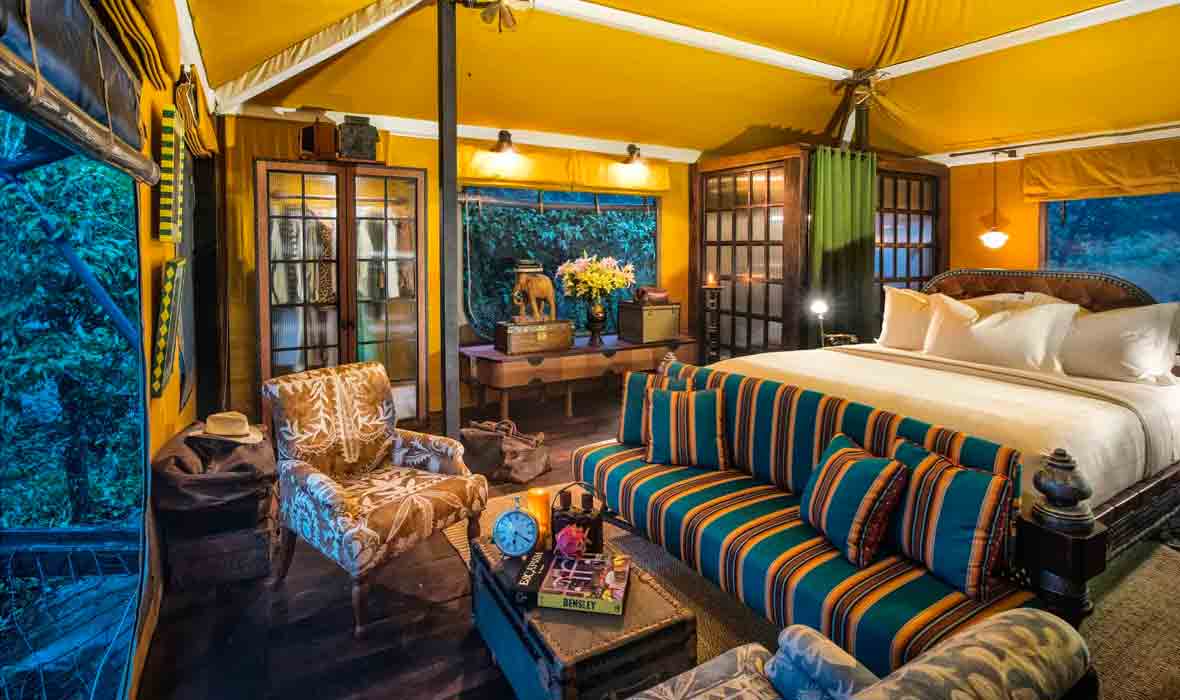 Guests on The Bill Bensley Trail will then make their way to the Siem Reap to stay at the Shinta Mani Angkor, a lush, Art Deco-inspired private villa resort conveniently located to Cambodia's most popular tourist attraction, Angkor Wat. During their stay, guests will have access to their very own Bensley Butler, a personal assistant who knows Bill Bensley's favorite spots around Siem Reap. Experiences in Siem Reap include a helicopter tour of Angkor Wat and a temple dinner.
Staying in Cambodia The Bill Bensley Trail moves to the Shinta Mani Wild, a new property and a project close to Bill Bensley's heart. "The Shinta Mani Wild in my 30 years of constructing 200 plus hotels, the Shinta Mani Wild is the piece de resistance," Bill Bensley told Travelogues in a previous interview. "My presence in the south of that park also supports the Wildlife Alliance rangers."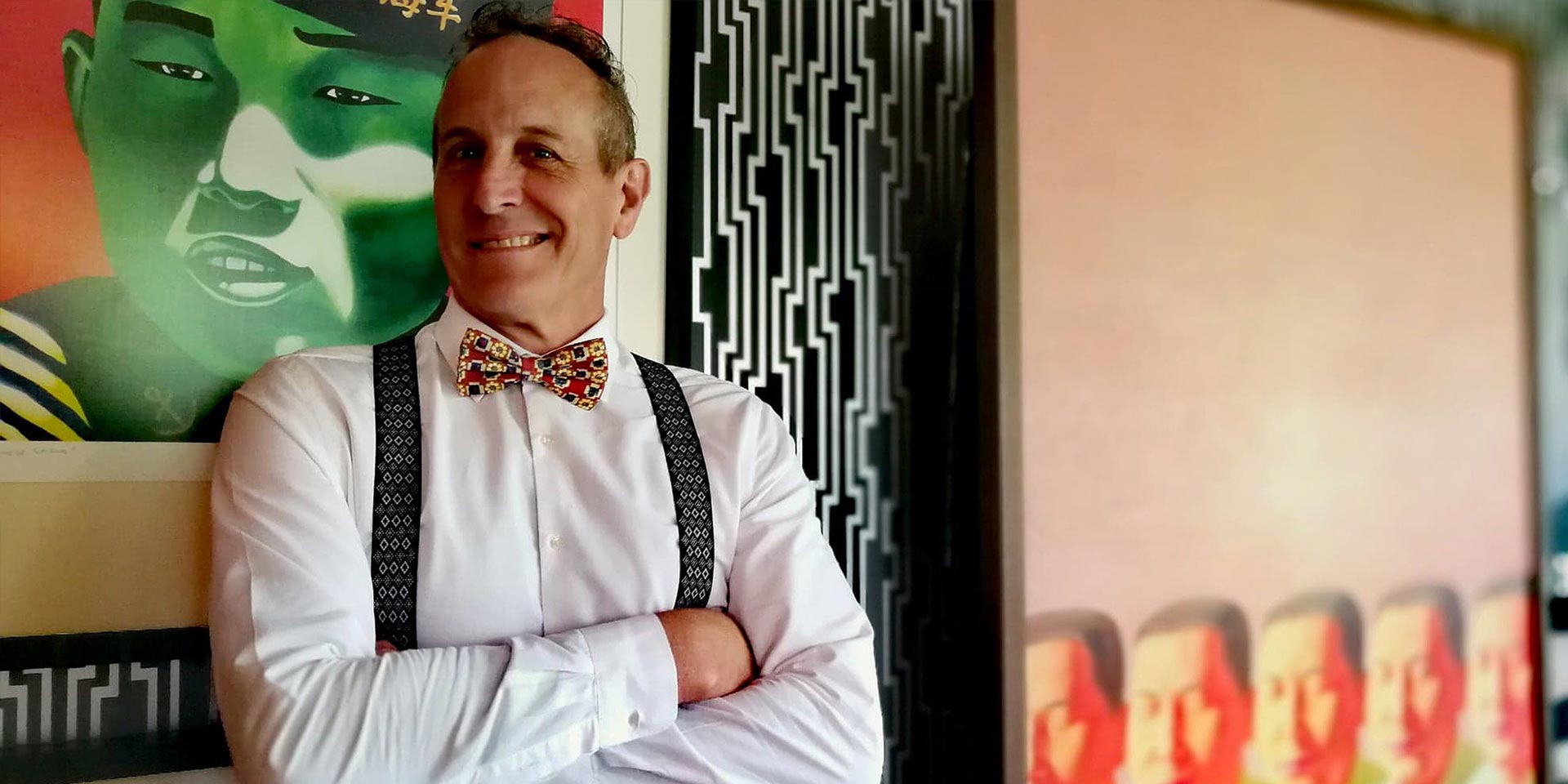 Conservation plays an important role at Shinta Mani Wild, and some of the proceeds from The Bill Bensley Trail will benefit the Shinta Mani Foundation, founded by Mr. Sokoun Chanpreda, a charity to benefit the Cambodian People. "We will be working with the Shinta Mani Foundation, which aims to enhance the lives and livelihood of people in the communities where they operate, to help families in a rural Cambodian village, providing quality water, a hospitality school and youth dentistry programs. Our hope is that this trip will educate and inspire, while providing remarkable experiences in incredible places," Bensley says.
From Cambodia The Bill Bensley Trail moves to Bangkok for a stay at the newly-opened Rosewood Bangkok. The Rosewood Bangkok is not a Bensley designed hotel, but it does offer convenient opportunities to see Bill Bensley's home and design studio in downtown Bangkok. Travelers will get a behind-the-scenes look at Bensley's design process and tour his warehouse of oddities.
The final stop on The Bill Bensley Trail is the beach retreat at the Intercontinental Danang Sun Peninsula Resort. The final days on this itinerary are meant to be an opportunity for travelers to wind down after their whirlwind tour of Southeast Asia with industry pros like Bill Bensley and Jason Friedman.
This journey is exclusively available through Remote Lands. "Similar to Bill, we also aim to give our clientele an immersive exploration into the destinations they visit with us, arranging truly special experiences. Southeast Asia offers a wealth of nature, adventure, culture, architecture and more and we are excited for guests to enjoy this once-in-a-lifetime experience," says Catherine Heald.