Example Itinerary
Exploring the Open Road: A Motorbike Adventure Across Nepal
Known for its ancient ways of life and situated in astounding natural beauty, Nepal is the ideal destination for relaxation and exploration. While its lively cities provide constant entertainment for any visitor, its remote mountain highways provide omnipresent opportunity for adventure. Take advantage of both facets of this amazing country as you begin your motorbike journey in beautiful Kathmandu before riding through rivers and over mountains to the many scenic destinations that lie ahead.
This itinerary is an example. It's designed to inspire you and provide you with thoughtfully curated ideas. You can choose to do this exact itinerary or completely personalize it. All trips are 100% bespoke.
Highlights
• Two Weeks, Two Wheels: From the bustling streets of Kathmandu, through Bandipur and Muktinath, all the way to the wide open spaces of the Himalayan border region with China — this journey is taken entirely from the biker's vantage.
• Annapurna Range: After Pokara, the journey turns to the high Himalayas, with tight turns and scree roads toward the likes of Jomsom and Katung Khang.
• Mustang: A true travel frontier in Nepal, this hard-to-reach area of the country features some of the most dramatic landscapes in this region, filled with medieval forts, caves, and culture; lucky travelers might even be able to arrange tea with the last prince of Mustang.
Day-by-Day
Day 1
Kathmandu
Take in the stunning scenery as you land in colorful Kathmandu. See the majestic mountains and clear skies that make up your home for the next two weeks. Greet your knowledgeable guide at the airport and enjoy a quick ride to your hotel for the evening. We recommend you stay in the lovely Dwarika's Hotel.
Day 2
Kathmandu
Enjoy a traditional breakfast before meeting your road captain and take a 20-mile motorbike ride to the spectacular city of Nagarkot. En route, stop in the ancient Bhaktapur Town Square and see some of Nepal's architectural centerpieces. After reaching Nagarkot, take time to enjoy the scenic views before returning to Kathmandu for bike maintenance and a restful evening.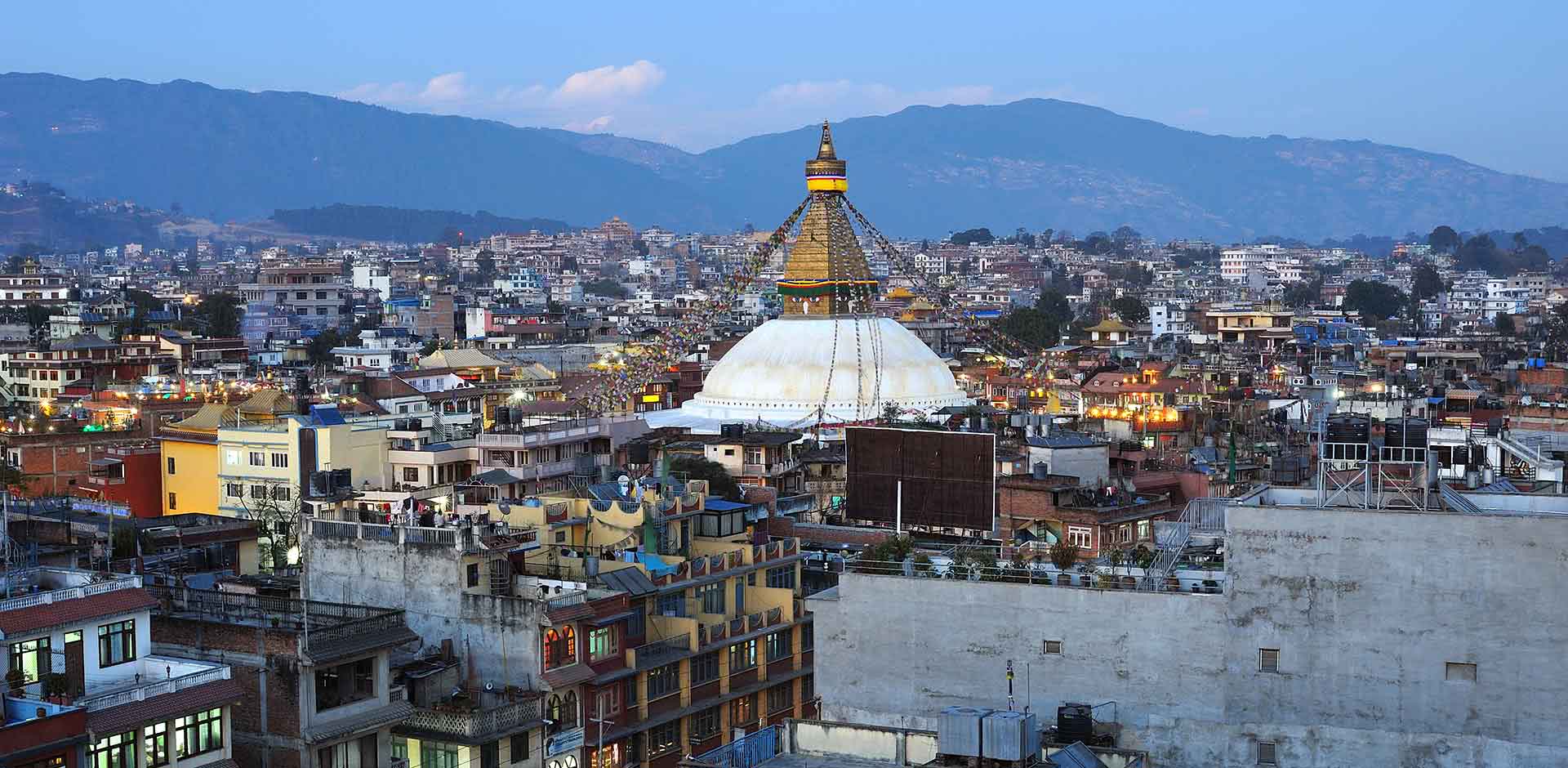 Day 3
Bandipur
Rise early and enjoy a light breakfast. Then, hop on your motorbike and ride 93 miles to the beautiful city of Bandipur. Once here, spend the afternoon exploring the area, which is known for its natural beauty and charming hospitality. Wander the town to experience unique shopping and dining before heading to a guesthouse for a night of tranquil rest.
Day 4
Pokhara
After a leisurely breakfast, enjoy a 53-mile motorbike ride through terraced, agricultural landscapes to the stunning city of Pokhara. Once here, step off your motorbike and into the city: stroll by the rolling rivers and emerald lakes of this enchanting landscape. After finding peace with nature, head to your hotel for a night of dining and refreshment.
Day 5
Tatopani
Rise early and enjoy a beautiful, 43-mile ride along the Baglung Highway, taking in views of picturesque farmland and Nepal's famous suspension bridges. Descend into the amazing Kali Gandaki Gorge and fall in love with the twisting topography as you make your way to Tatopani. Upon arrival, check in to a comfortable guesthouse and then explore the city for the afternoon and evening, being sure to indulge in a relaxing trip to the hot springs.
Day 6
Muktinath
After an early breakfast, enjoy a 44-mile ride to the lovely city of Muktinath. As you ride, follow the Kali Gandaki River past a cascading waterfall and into a challenging section of trail that takes you into a unique landscape of arid desert. Make stops for dining and sightseeing in the intriguing and beautiful Jomsom Village and Muktinath Temple. Later, check in to the local lodge for a restful night in this ancient city.
Day 7
Geling
Enjoy a delicious breakfast before hitting the trail for a 27-mile ride through remote villages and stunning scenery. Follow a series of high trails and riverbank routes to reach the lovely village of Samar. Once here, enjoy a filling and traditional lunch while taking in the mountain views before heading to gorgeous Geling. Then, check into the local lodge before embarking on an evening of exploration in this quaint and cultural village.
Day 8
Mustang
After breakfast, enjoy a brief and beautiful 19-mile ride to the city of Lo-Manthang. Standing within medieval walls, Lo-Manthang is a historic gem within the majestic mountains of Nepal. After arriving and checking in to the Royal Mustang Hotel, spend the evening exploring every corner of this ancient kingdom.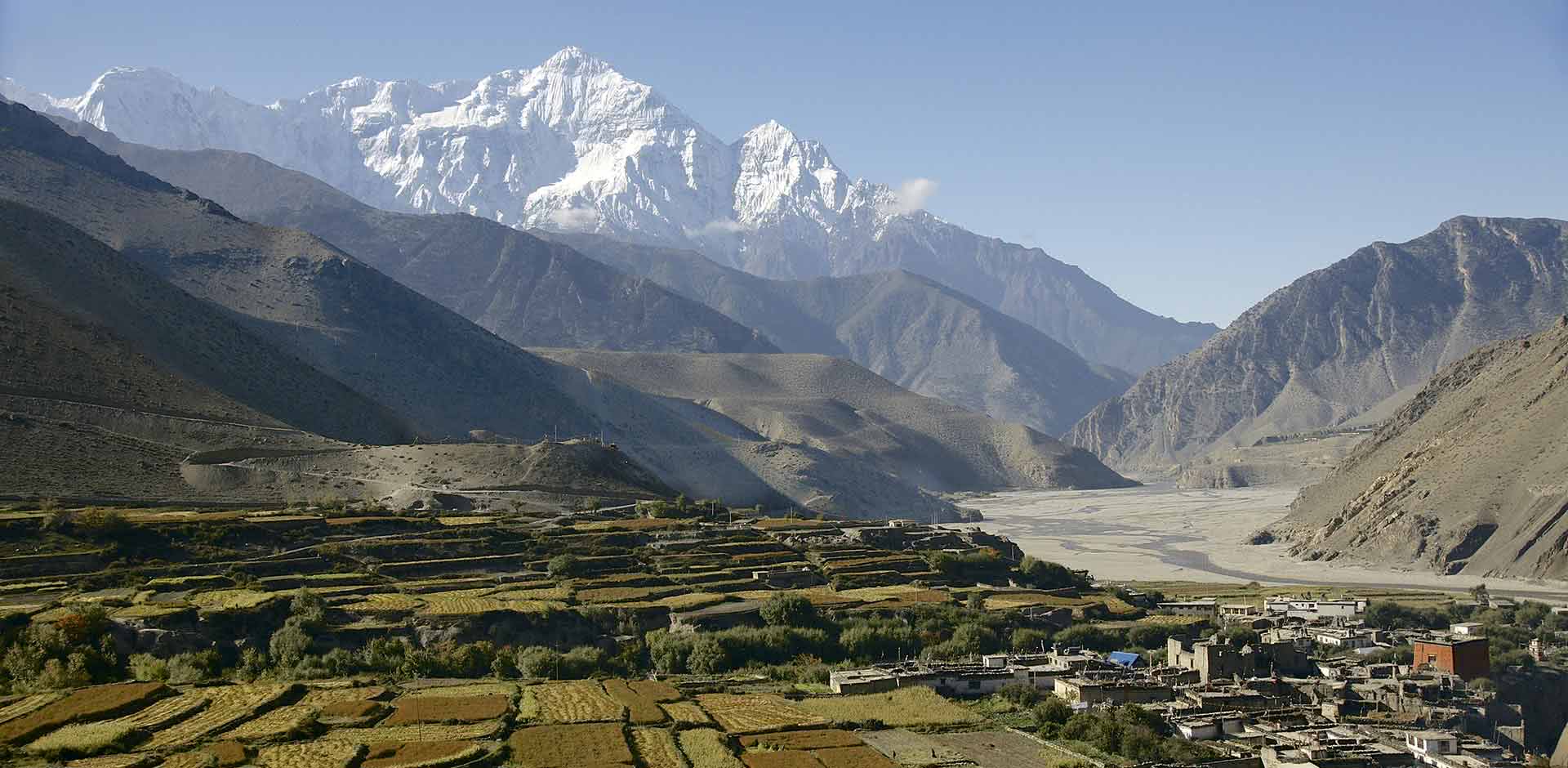 Day 9
Mustang
Spend the day riding around Lo-Manthang, taking advantage of every opportunity for exploration. Visit authentic temples and engage with charming locals as you learn the exciting lore of this longstanding city. Later in the afternoon, enjoy a guided adventure through ancient caves that used to play home to village monks. After an evening of dining and refreshment, retire to the lodge for a relaxing overnight.
Day 10
Kagbeni
After breakfast, enjoy a stunning, 47-mile ride to the city of Kagbeni. Once here, explore this medieval and high-altitude village. Adventure past elaborate monasteries and luxuriate in majestic mountain views, perhaps stopping into the local Internet facility to contact friends and family back home. Then, retire to the lodge for a restful evening.
Day 11
Kalopani
Hop on your bike and begin the exciting 22-mile ride to Kalopani. Along the way, treat yourself to a guided exploration and delicious meal in the ancient village of Marpha, learning the lore and mystery behind its traditional customs. Upon arrival in Kalopani, check in to the local lodge and relax for the evening.
Day 12
Pokhara
Rise early and begin the 78-mile ride back to beautiful Pokhara. Complete the most challenging section of the trail early, and spend the remainder of the ride enjoying the scenery of the open road. Upon reaching Pokhara, check in to your hotel and spend the evening exploring the exciting Lakeside Bazaar before retiring for the night.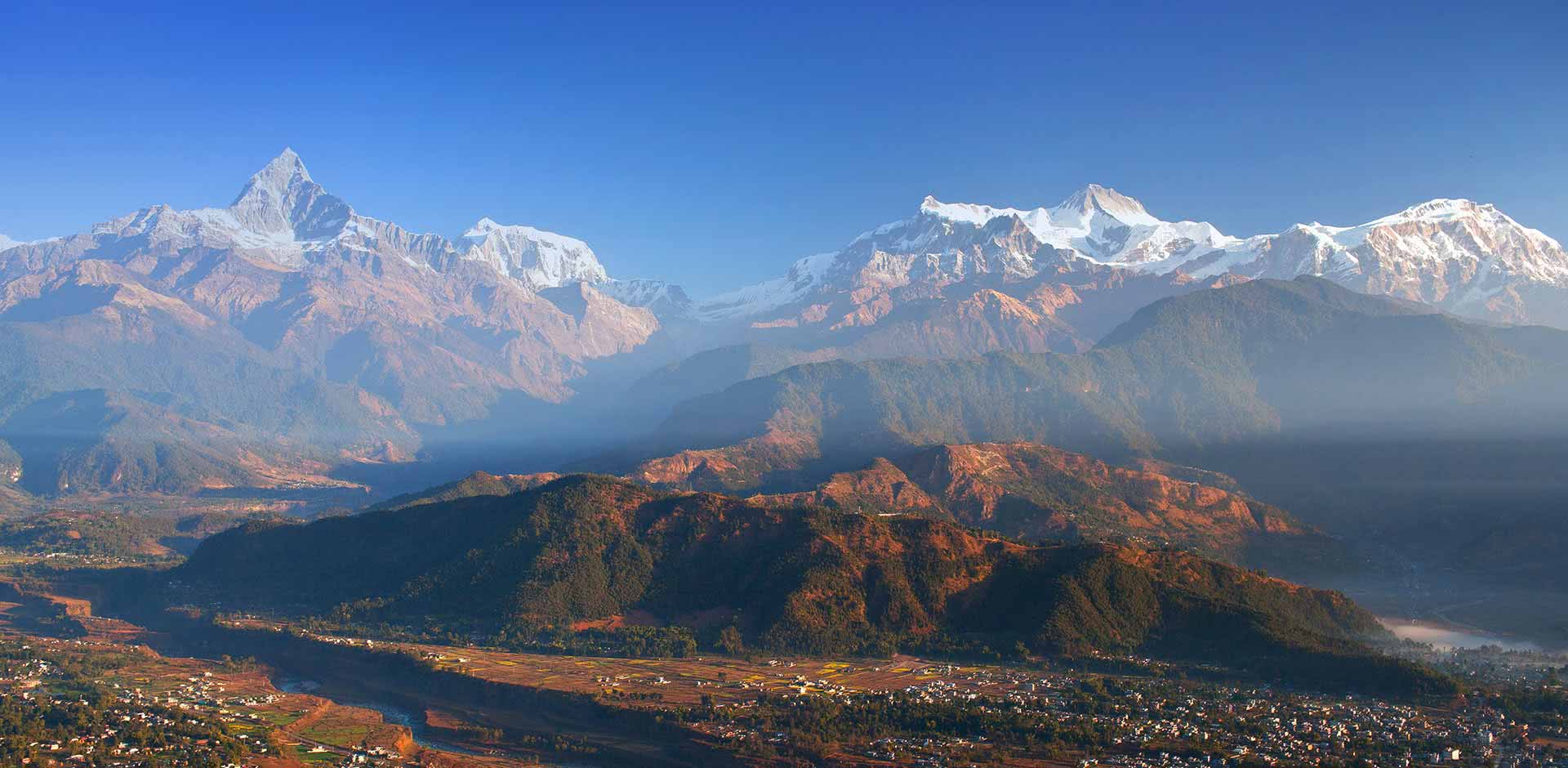 Day 13
Pokhara
No need for bikes today! Spend your time taking on a Pokhara adventure: choose between paragliding, ultra light flight, zip flying or bungee jumping. Prepare for an exhilarating adrenaline rush as you take on any one of these incredible opportunities. After, enjoy local cuisine before tucking in for the night.
Day 14
Kathmandu
After breakfast, hit the road for the 130-mile ride back to Kathmandu. Make stops en route in exciting villages for sightseeing, dining and shopping. Upon reaching Kathmandu, check in to your hotel and enjoy an evening of freedom, adventuring through any part of the city that peaks your interest.
Day 15
Kathmandu
Rise and enjoy a leisurely breakfast surrounded by colorful culture and majestic mountain ranges. Then, head downtown for souvenir shopping, or enjoy a guided exploration of the city. Spend your final evening enjoying local cuisine and an ultimate evening of tranquility in your hospitable hotel.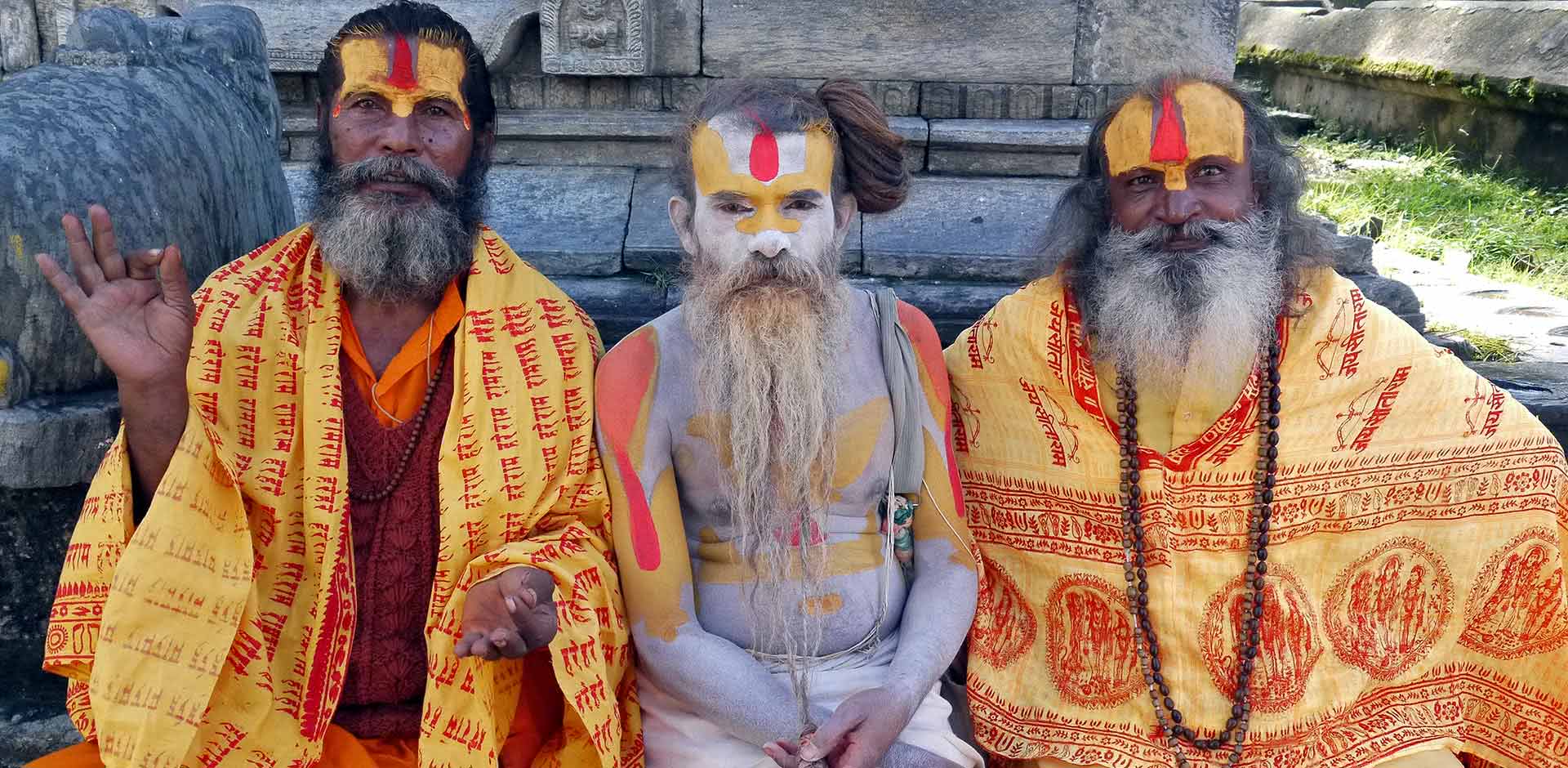 Day 16
Departure
After a final stroll through nearby streets, it is time to pack your belongings and venture to the airport. Hop on your plane home or onward to your next destination!
TERMS AND CONDITIONS
Price is based on double or twin hotel room occupancy and includes accommodation, transfers, car/driver, English-speaking guide, activities and entrance fees, breakfasts and some casual lunches while touring. Flights and optional special activities will be quoted separately. Most personal expenses, including dinners, alcoholic beverages, spa treatments and gratuities can be paid on the spot while traveling. Prices may vary depending on season, choice of accommodation and other factors.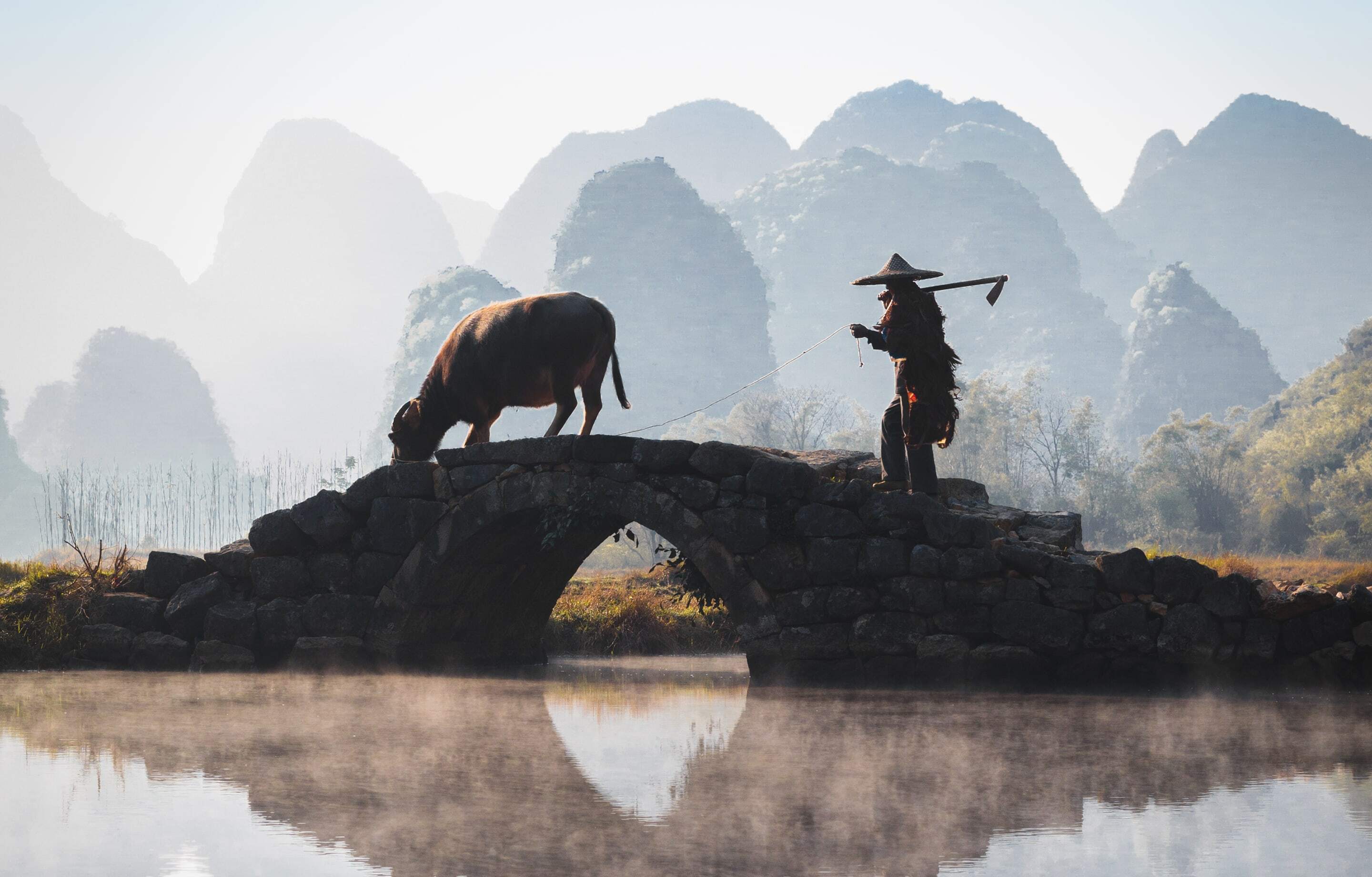 Why Remote Lands?
Exclusively Asia
With Remote Lands you'll travel with people who have made Asia the solitary focus of their own lifelong adventure. As our guest, you'll discover Asia on a journey that is completely, authentically your own, adapted from our own remarkable experiences and adventures over the years.
With Remote Lands you'll travel with people who have made Asia the solitary focus of their own lifelong adventure. As our guest, in the continent that our north American founders Catherine and Jay have adored and explored for decades, you'll discover Asia on a journey that is completely, authentically your own, adapted from our own remarkable experiences and adventures over the years.
Travelogues
An Asia-focused magazine brought to you by Remote Lands – a platform for adventure, luxury, and authenticity from experts and explorers around the continent.
What Others Say
Here is a small selection of the kind words our guests have said about us, as well as features by journalists and travel writers.
From the moment I happened upon the REMOTE LANDS website over a year ago, browsed the options, I knew that this would be well worth it. The entire staff is nothing less than professional with service that made us feel like royals.
This was truly the trip of a lifetime. Magical destinations, the most luxurious hotels in the world, and the most wonderful travel companions we could've wished for. We were treated like family everywhere we went and we have 14 new best friends.
We have used some of the top rated travel specialists all over the world and, without question, Catherine Heald and Remote Lands are at the very top of the list!