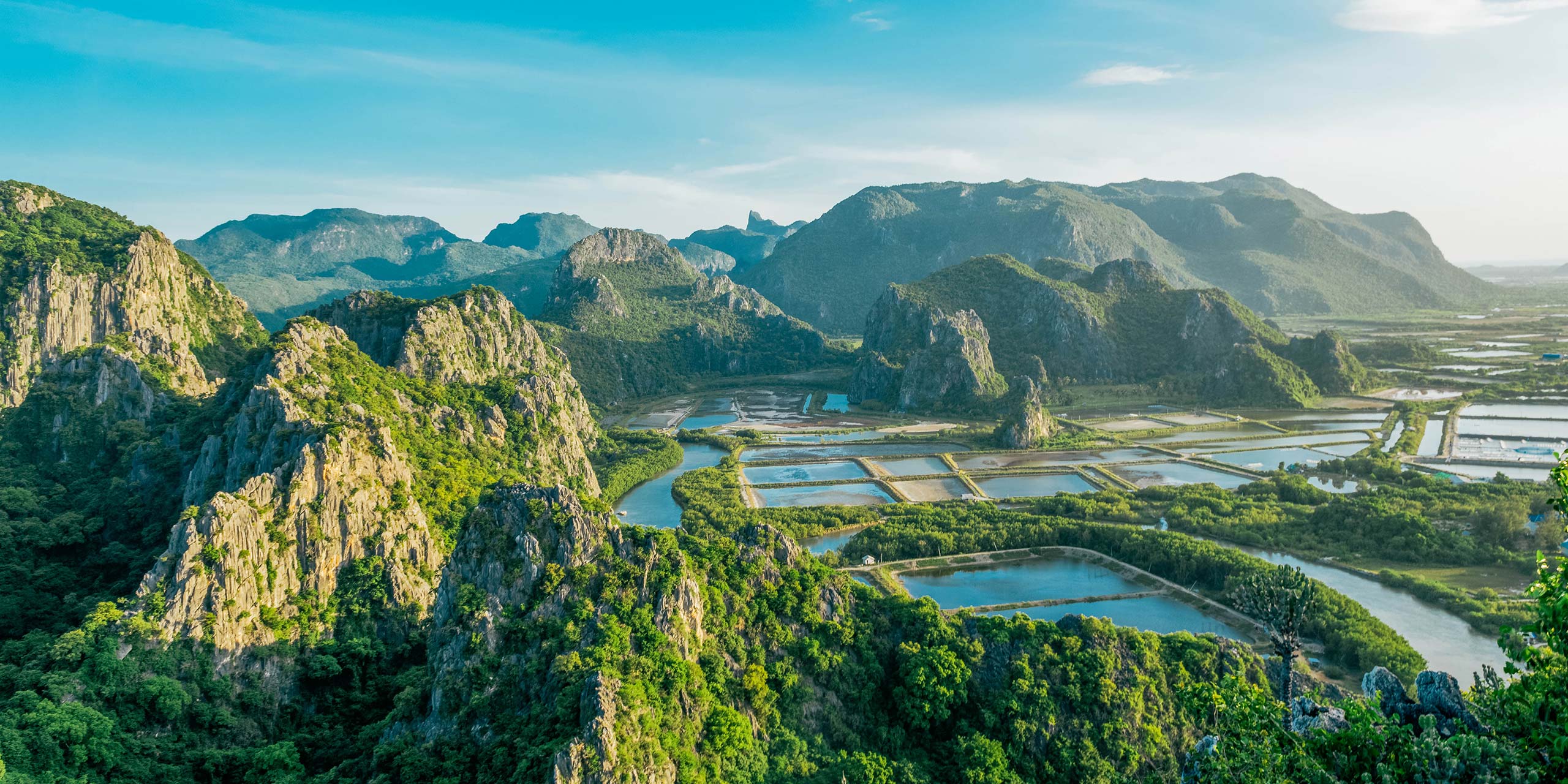 Bangkok may seem like it is in an entirely different universe to the picture postcard visions of Thailand familiar from tourist brochures. But the truth is that it's not all that difficult to escape the country's exciting, but enervating, capital for a few days. Several national parks are within a handful of hours of the big city. These beautiful spots are replete with crashing waterfalls, verdant jungle, stunning beaches, and ancient holy sites.
Khao Yai National Park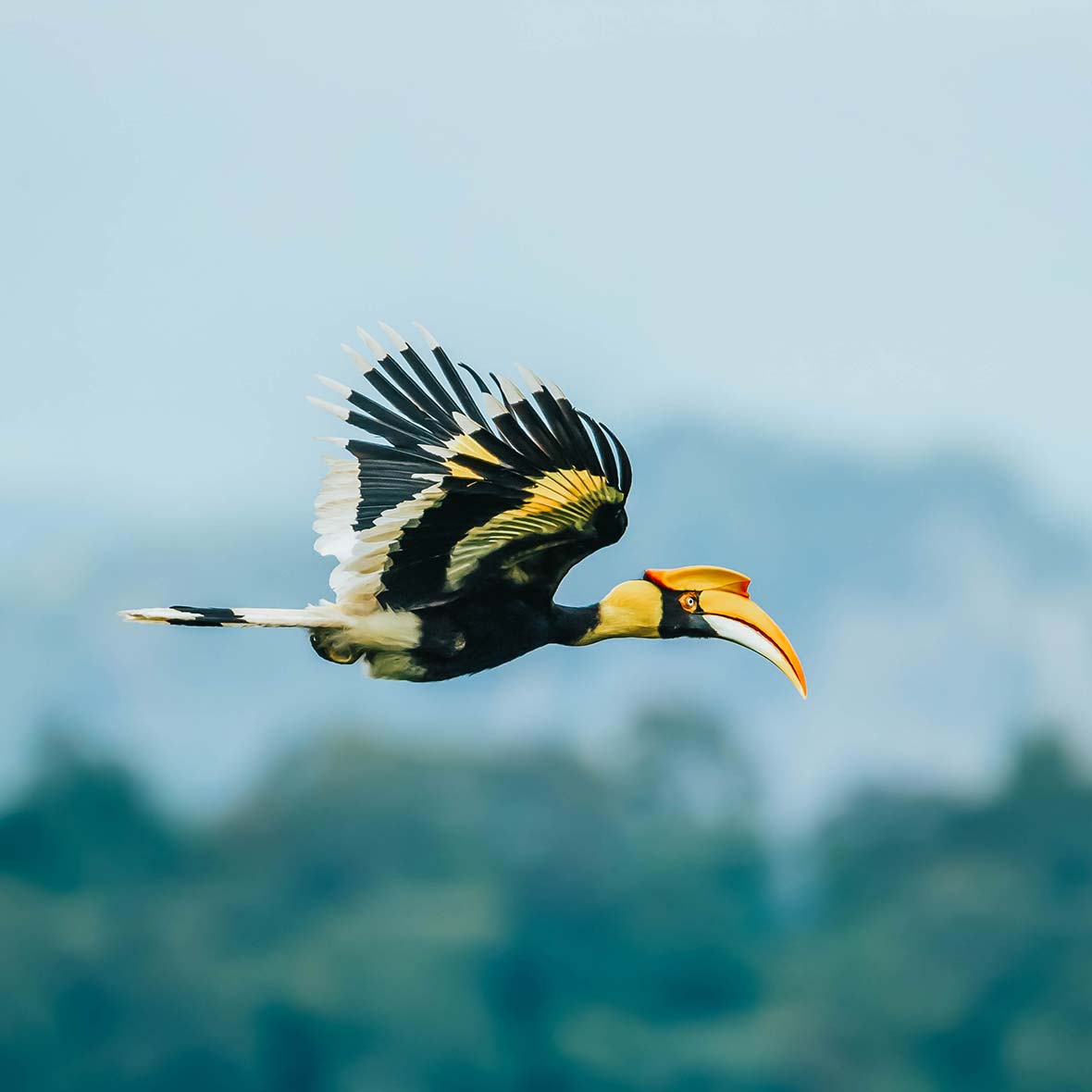 Thailand's most cherished beauty spots have benefitted from the pause in in international and domestic tourism.
Rangers working in Khao Yai National Park — a 21,500sq-ft expanse of forest and grassland indented by rushing rivers and spectacular waterfalls — have reported an upsurge in wildlife sightings during the global pandemic with the exotic cast-list of animals including barking deer, hornbills, Malayan porcupine and many others.
Over 300 species of tropical birds, as well as mammals including gibbons, Asian black bears, and wild elephants, call this forested expanse home. In addition to wildlife, the park has numerous towering waterfalls.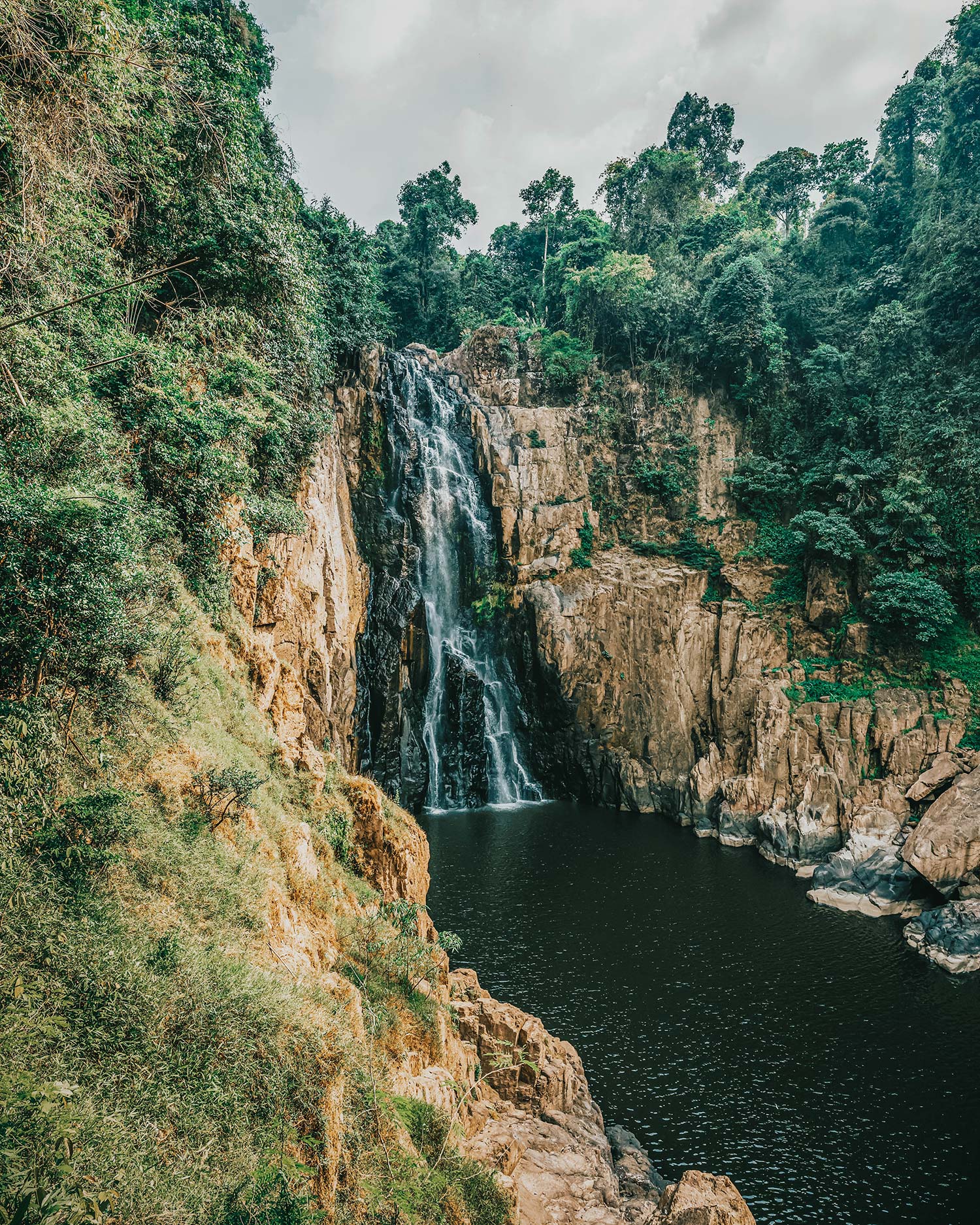 These include Haew Suwat, which had a starring role in the big screen adaptation of The Beach, and Haew Narok, one of the Thailand's highest falls.
Indeed, authorities are doubling down on efforts to preserve the majesty of the area, which is Thailand's oldest national park. An initiative debuted in 2020 has seen trash being mailed back to litterers at their homes. Alluring hotel openings, meanwhile, include the all-villa Roukh Kiri Khao Yai and the railway inspired InterContinental Khao Yai Resort.
Khao Yai is also notable for an array of nearby attractions and amenities ranging from GranMonte Estate—one of Thailand's finest wineries—and numerous championship golf courses.
Erawan National Park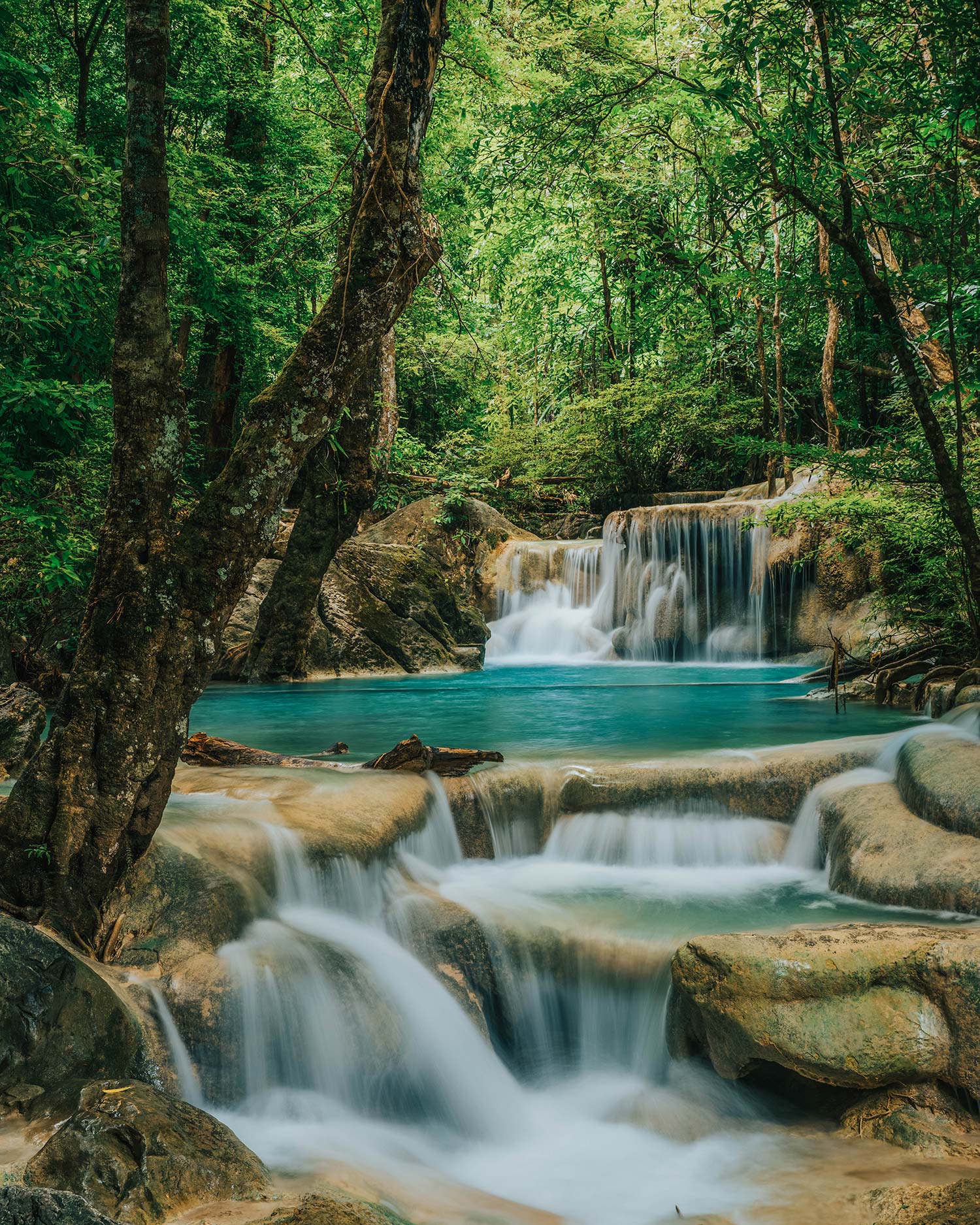 To the northwest of Bangkok, mountain ranges climb towards the Myanmar border, the lush peaks hiding spectacular foaming waterfalls. The base for exploration of this wilderness is Kanchanaburi, a friendly riverside town famous for its role during WW2 when occupying Japanese troops enlisted POWs and conscripted Southeast Asians to build the infamous "Death Railway" to what was then Burma.
Kanchanaburi Province is home to Erawan National Park, one of Thailand's most visited natural sites.
Though there's plenty of wildlife to spot here – with sambar deer, macaques, wild boar, and other critters roaming the evergreen and deciduous forest, the main attraction here is the park's multi-tiered waterfall.
The waterfall is 5000 feet long and has seven tiers, each of which offers safe swimming. Be warned, while beautiful, the falls get mighty crowded at weekends and on public holidays.
Khao Sam Roi Yot National Park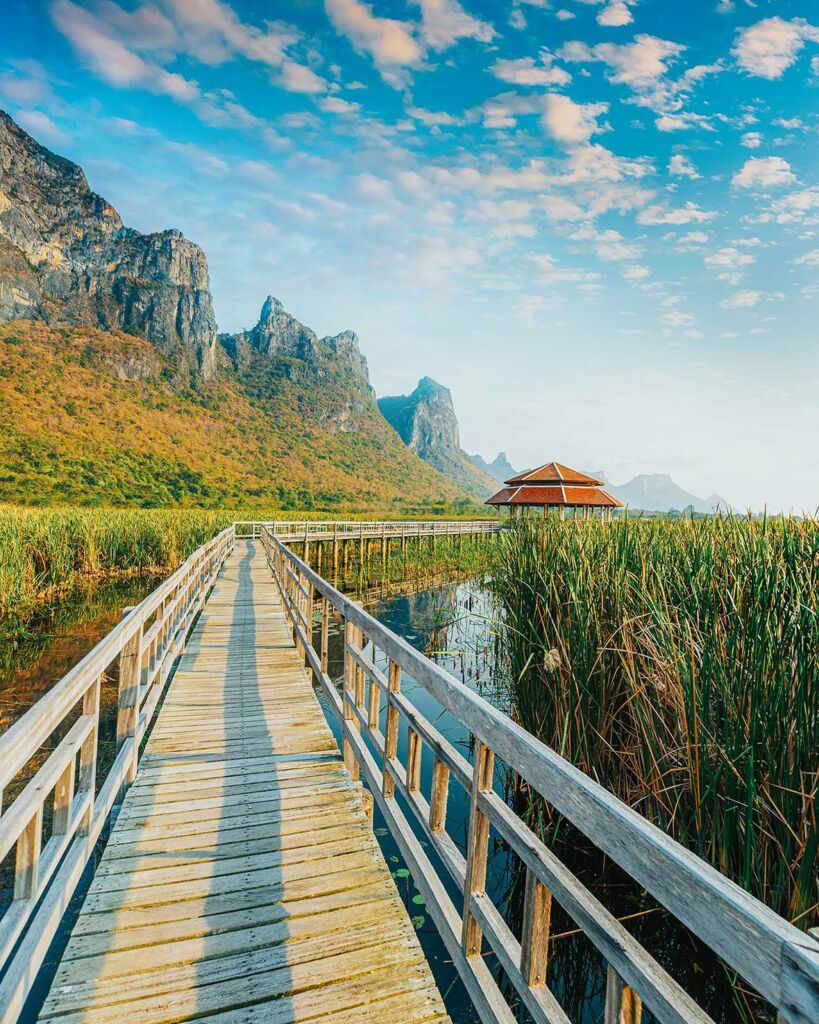 Thailand's first National Marine Park, located in Prachuap Khiri Khan Province around four hours south of Bangkok and an easy hop from the luxury resorts that line the Hua Hin coastal strip, has reaped the benefits of nearly a half century of protection. The elusive, endangered Irrawaddy dolphin still frequents this coastal area on occasion, as do other rare species of fauna such as playful dusky langurs. In addition to a pair of beaches, Hat Laem Sala and Hat Sam Phraya, the park sports plenty of other attractions. Limestone hills and saltwater marshes are ideal for trekking, and Phraya Nakhon Cave is so famous throughout the land that multiple kings have paid it a visit.
Within this hallowed cave lies the Khuha Kharuehat Pavilion, a regal săh·lah constructed for King Rama V in 1890. Typically, this pavilion is bathed in the gentle morning sunlight, which usually occurs around 10.30am.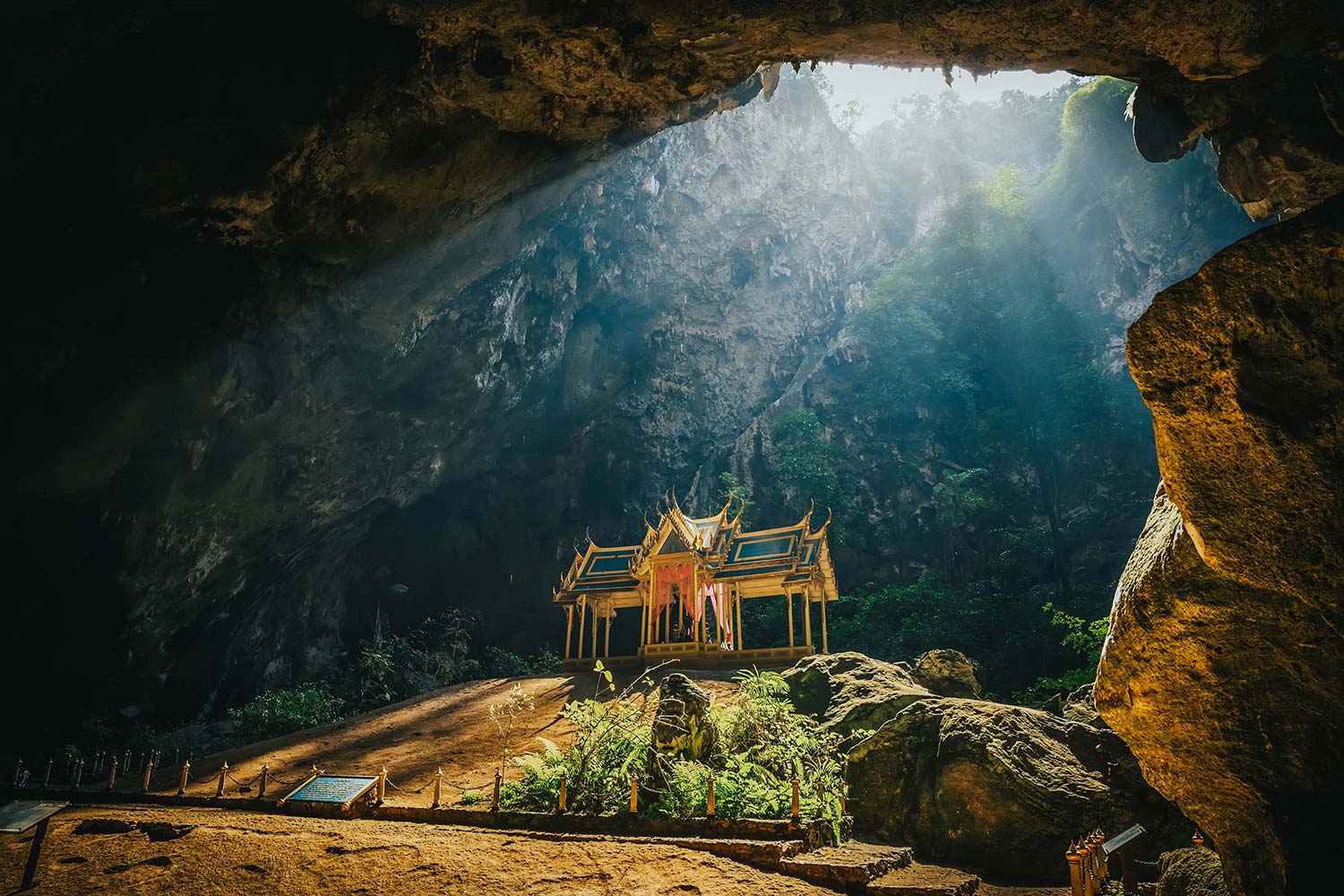 While exploring the park, you have the option to rent a covered boat at Wat Khao Daeng for a delightful one-hour scenic cruise along Khlong Khao Daeng. This journey offers breathtaking mountain vistas, along with the chance to spot a variety of wildlife, including birds, macaques, water monitors, and mudskippers.
Bird enthusiasts often flock to the park during the cooler months, spanning from November to March, to observe the park's rich avian diversity. Situated at the crossroads of the East Asian and Australian migration routes, Khao Sam Roi Yot serves as a habitat for numerous bird species, both migratory and resident. Among the species you may encounter are yellow bitterns, purple swamphens, ruddy-breasted crakes, bronze-winged jacanas, black-headed ibises, great spotted eagles, and oriental reed warblers.