If food is one of the single most significant trademarks of a culture, Vietnam's culinary scene highlights a unique mix of comfort and tradition with innovation and progress. Vietnam is often said to have some of the most refined Southeast Asian cuisine – a product of Chinese and colonial influence, no doubt.
The healthy (and picturesque) dishes at the culinary heart of the country are fast growing in popularity around the world. In Vietnam culinary tourism is also on the rise, with food tours, cooking classes, and restaurants popping up across the country. Travelers who are open to sampling and understanding the country's cuisine will find ways to make Vietnamese cuisine their very own in Ho Chi Minh City.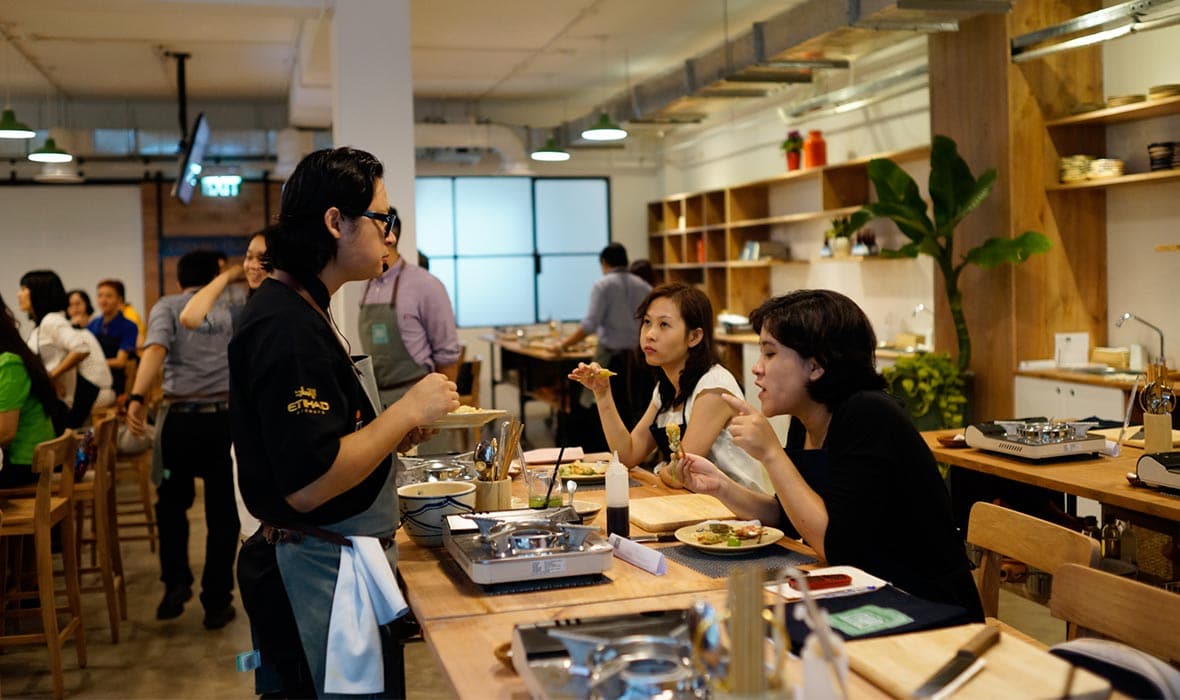 GRAIN cooking studio, in the heart of Ho Chi Minh City, was founded by renowned Australian-Vietnamese TV chef, Luke Nguyen. GRAIN aims to showcase and demystify Vietnamese cookery for both local and international guests.
In addition to learning the fundamentals of food preparation and presentation, guests can expect a hands-on approach, selecting and choosing their own produce, herbs, spices, and sauces, with the aim of providing visitors with confidence in their own abilities to create a tasty and well-presented meal from start to finish.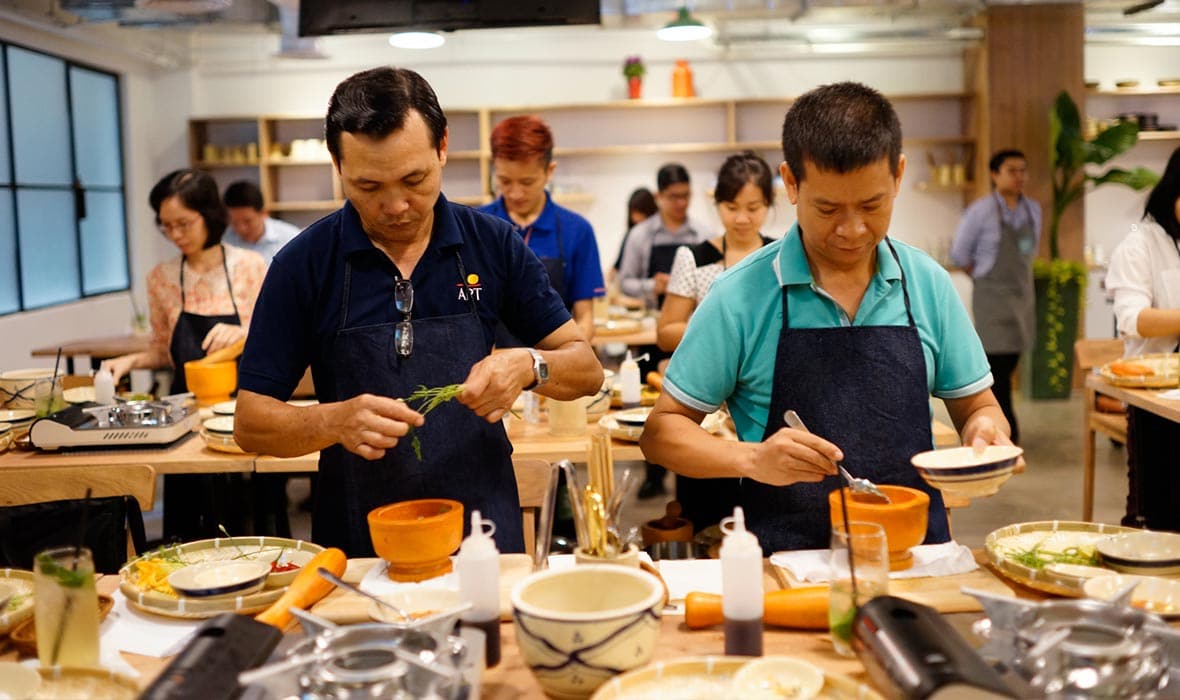 Offering three different four-course menus, the refined dishes include pumpkin flower stuffed with prawns and dill; steamed sea bass with galangal, turmeric, lemongrass and banana leaf; and coconut cream caramel. Guests can also opt for wine-pairings with each course. Private classes with customized menus are available on request.
Classes are held morning and afternoon every Monday to Saturday and are led by a professional team, with the menus and recipes all designed by Luke Nguyen.
SAIGON COOKING CLASS BY HOA TUC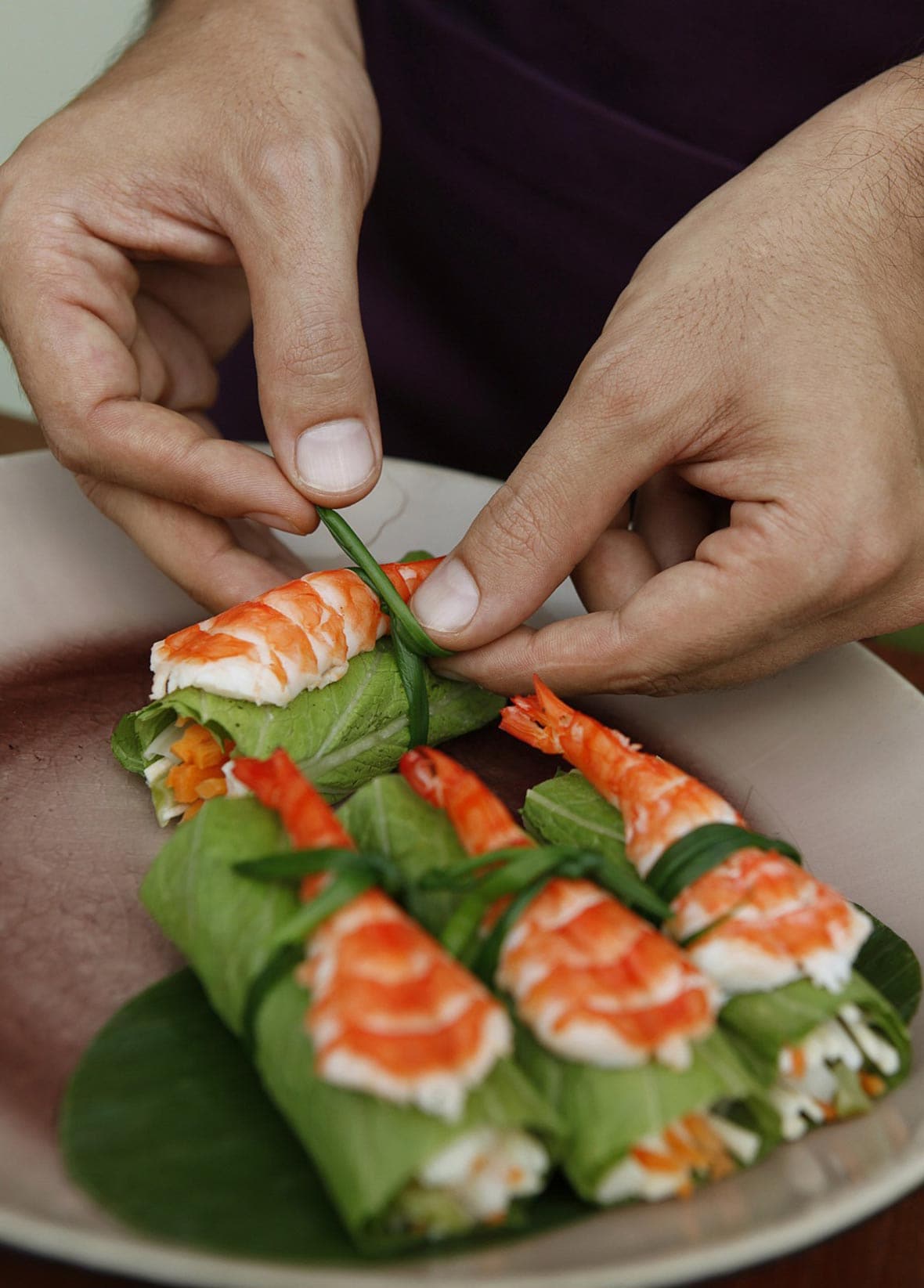 The popular Saigon Cooking Class is situated above the fantastic Hoa Tuc restaurant in the city centre. English-speaking chefs teach interactive classes in a homely environment, tackling both Vietnamese classics and contemporary signature recipes from the restaurant.
Offering group and private half-day cooking classes, participants cook a three-course menu together, following the chef's guidelines and learning about Vietnamese kitchenware and cooking techniques. Classic dishes include fresh spring rolls with prawns, pork, fresh herbs and rice noodles with a peanut dipping sauce; char-grilled beef wrapped in betel leaves with lemongrass; and crispy fried noodles with squid and crunchy vegetables.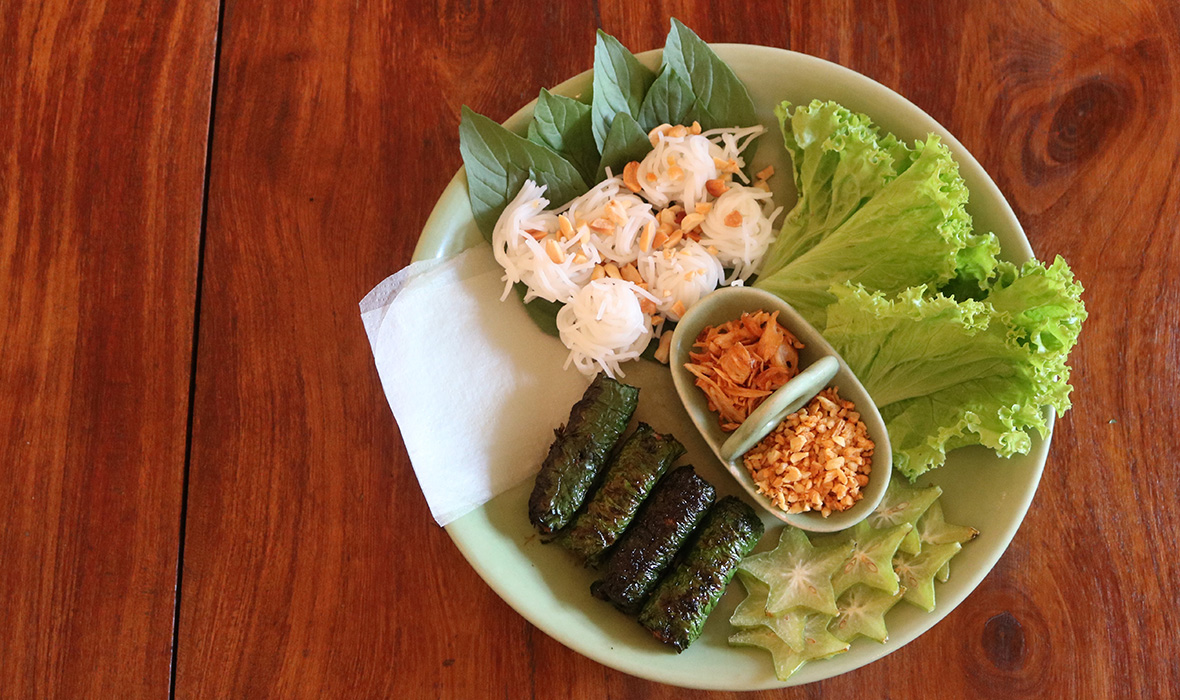 The dishes are all MSG-free and can be adapted for vegetarians or those with special requirements. There is an option for guests to take a guided trip to a colourful morning market to purchase a selection of fresh ingredients for the cooking lesson. Saigon Cooking Class also offers motorbike tours to sample the city's best street food.
HO CHI MINH COOKING CLASS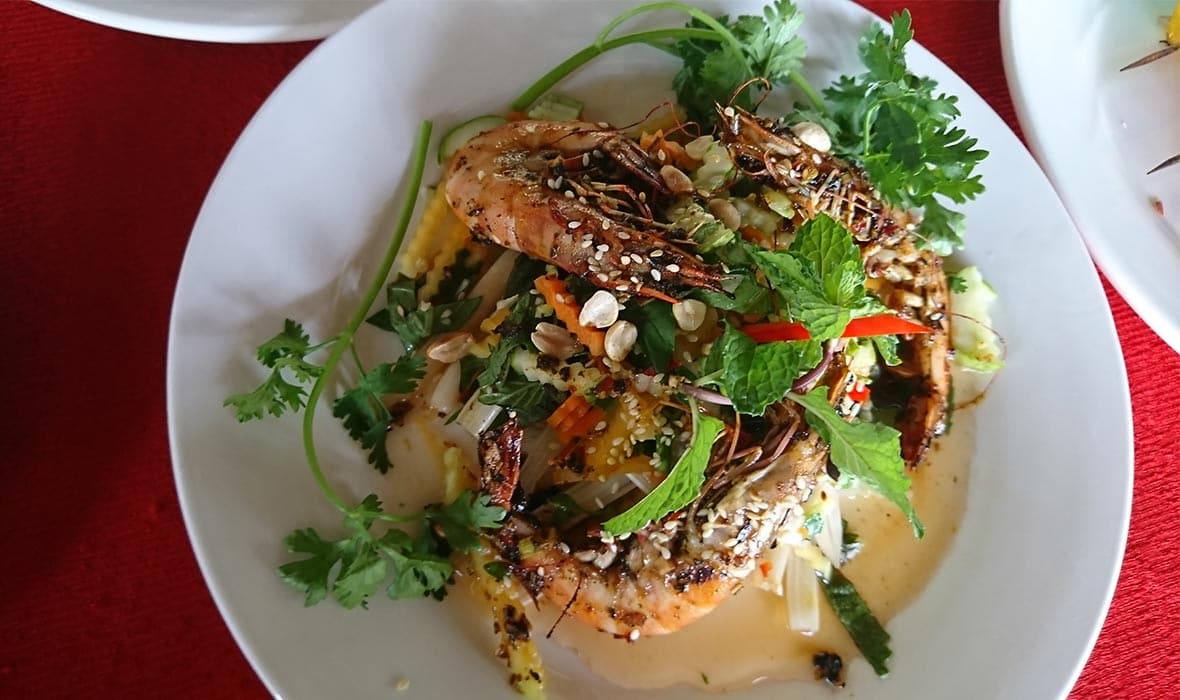 The unique HCM Cooking Class puts its emphasis on food as medicine, with the classes taking place in Ho Chi Minh City's beautiful Agricultural Village. Guests will learn about medicinal herbs, spices and vegetables, as well as visiting the Mushroom House to see the wide variety of mushrooms grown there. The chefs then teach participants how to select and cook the fresh produce gown in the garden, creating a range of healthy and delicious Vietnamese dishes.
There are a large number of dishes on the menu, and guests are welcome to tailor-make their menus. Delicacies include stewed chicken with ginger, lemongrass and Vietnamese Basil in a clay pot; green mango salad; and a typical Vietnamese savoury pancake. There are a wide range of classes to choose from, with vegan and halal menus on offer, as well as full or half day options.
If visitors prefer not to cook, there is an opportunity to spend more time on the organic farm, discovering the produce and harvesting methods and experiencing life as a local farmer, before enjoying lunch prepared by the professional chefs.