High in the Tien Shan mountain range sits the Kyrgyz capital Bishkek. The city is young, and as such, has limited historic sites. I recently visited on a trip through Kyrgyzstan, and had a chance to explore the city for myself.


With a Hyatt Regency firmly planted in this burgeoning city, it makes for a soft landing point to begin any Central Asian journey. It is the best in town, and where we stayed while we were there.  We arrived in the late afternoon, after a quick 40-minute flight over the mountains from Almaty. We decided to take it easy in the plush comforts of the Hyatt until the next morning.   The next morning, we awoke bright and early, and stepped out into the streets to commence our Bishkek exploration. My first impression of the city was that it seemed surprisingly modern, with both a European and Soviet flair. This was certainly not the picture I'd had of Bishkek prior to my arrival!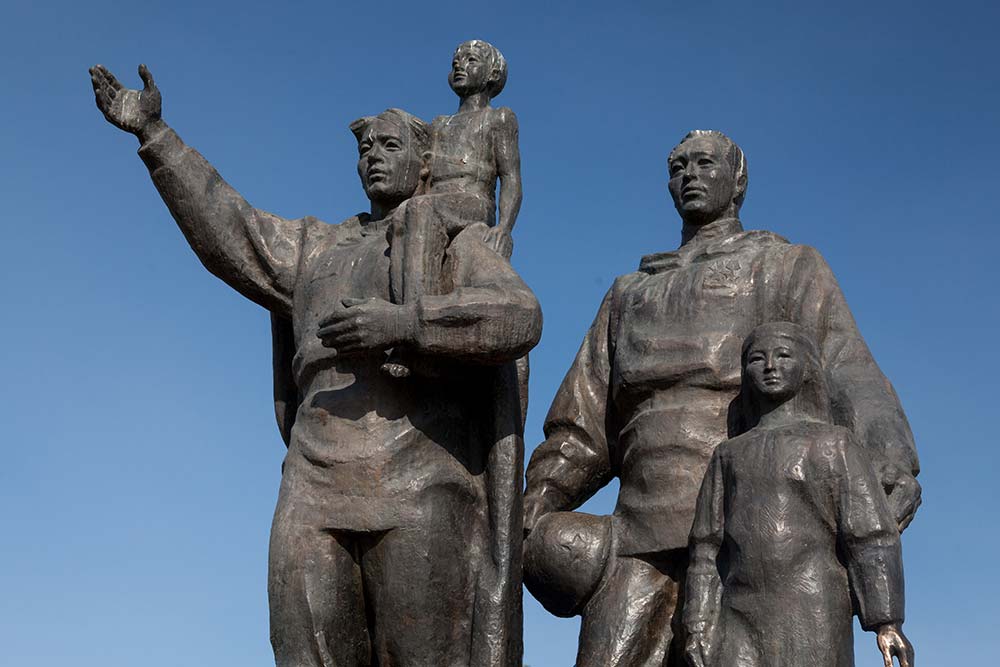 Our first stop was Victory Square, dedicated to the war between Nazi Germany and the Soviets, known here as 'The Great Patriotic War'. Sadly, Kyrgyzstan sent 300,000 troops to fight in the war, and lost one-third of its soldiers. In spite of this terrible loss, the war was actually good for the Kyrgyz economy, with all kinds of factories, universities, research centers, and plants moved to the country as a result. With this influx of industry came a rich diversity of ethnicities, and the 'brain gain' as many professionals moved to the city boosted it from a dusty rural town to an industrial economy.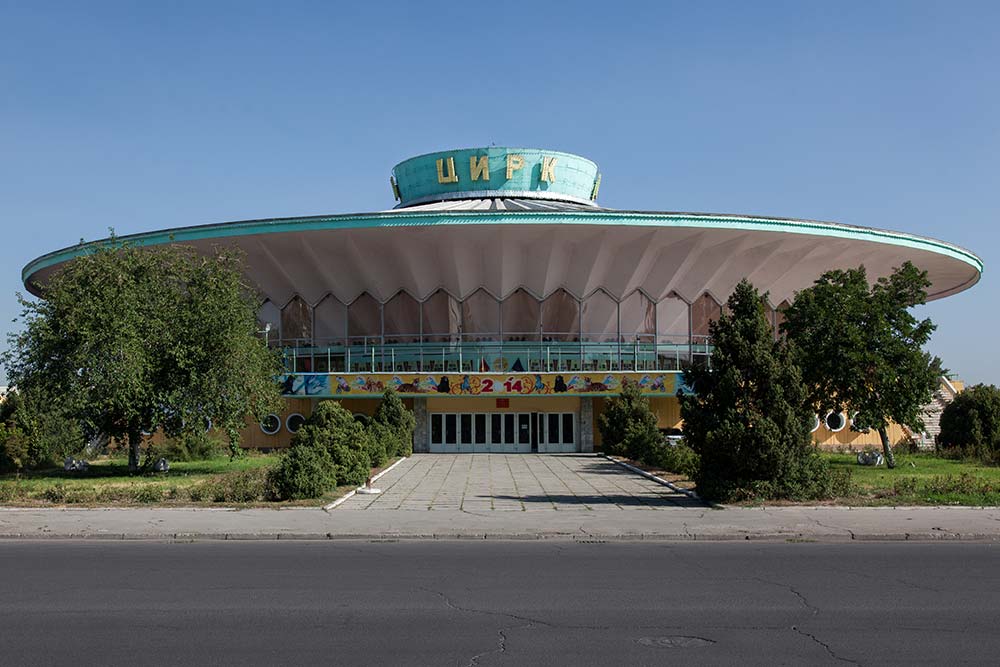 Not far from Victory Square was the National State Circus, housed in a structure resembling a flying saucer. This was definitely a sight to behold, and one of my favorite buildings of the entire trip.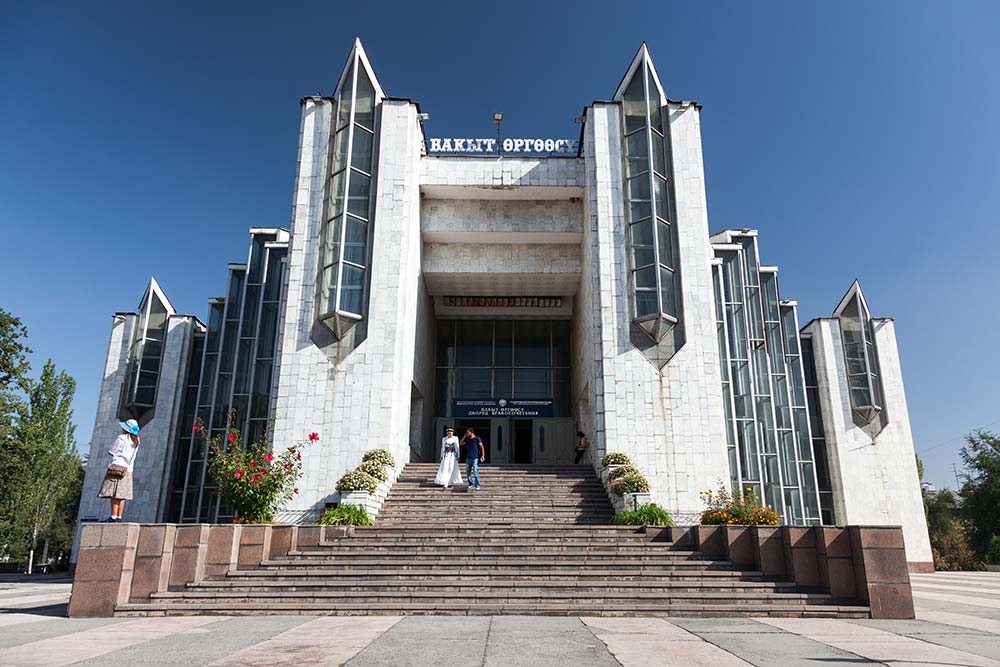 Just a short stroll from the circus stood a huge white stately structure, known as the Wedding Palace. This Soviet state church, resembling a modern day church, is devoid of any references to religion, acting as a secular spot for couples to say their vows. Outside the church were a few stretch limos for rent, ready to escort the next happy couple away to their desired destination. A line of  Hummer limos caught my eye – I certainly had not expected to see one of those here!   As our walk continued, we neared the Monument for the Socialist Revolution Fighters – a collection of heroic bronze socialist statues. Following this, we paid a visit to the Kyrgyz art museum, to admire the works of art. There were felt and embroidery creations alongside beautiful paintings.
We reached Bishkek's Old Square – home to both the Prime Minister's office and the American University of Central Asia. A large statue of Lenin hailed us from across the road, as he 'showed us the way' with his raised hand. Lenin once stood in a much more prominent position in the city, but he was demoted to this far less noticeable spot upon the city's declaration of independence. Indeed, the museum by which Lenin now stands was originally dedicated to him, but after independence, Kyrgyz national history – quite rightly – took priority, and the museum changed its focus. Lenin still, however, remains a prominent feature within the museum. Outside, two guards stand on duty, unflinching through their two-hour shifts.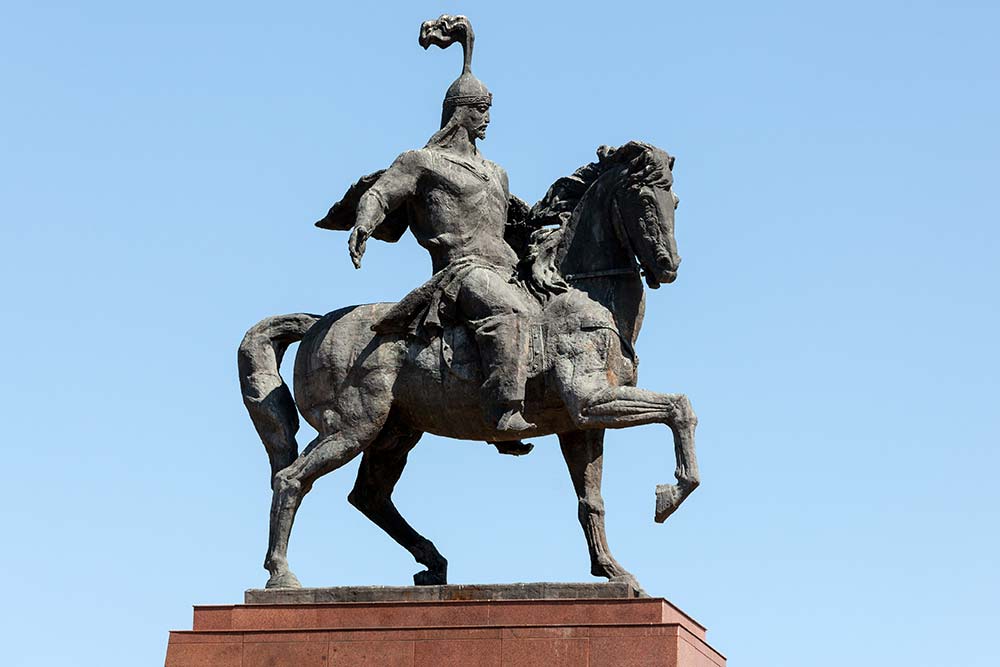 Statues seemed to be a common theme uniting the city's various attractions. We stood under a statue of Manas, Kyrgyzstan's national hero. The National Philharmonic House was a beautiful marble building, from the Soviet era, and here once again two guards stood outside – statue-like – for the duration of their two-hour shifts. Just across the road stood the impressive City Hall building.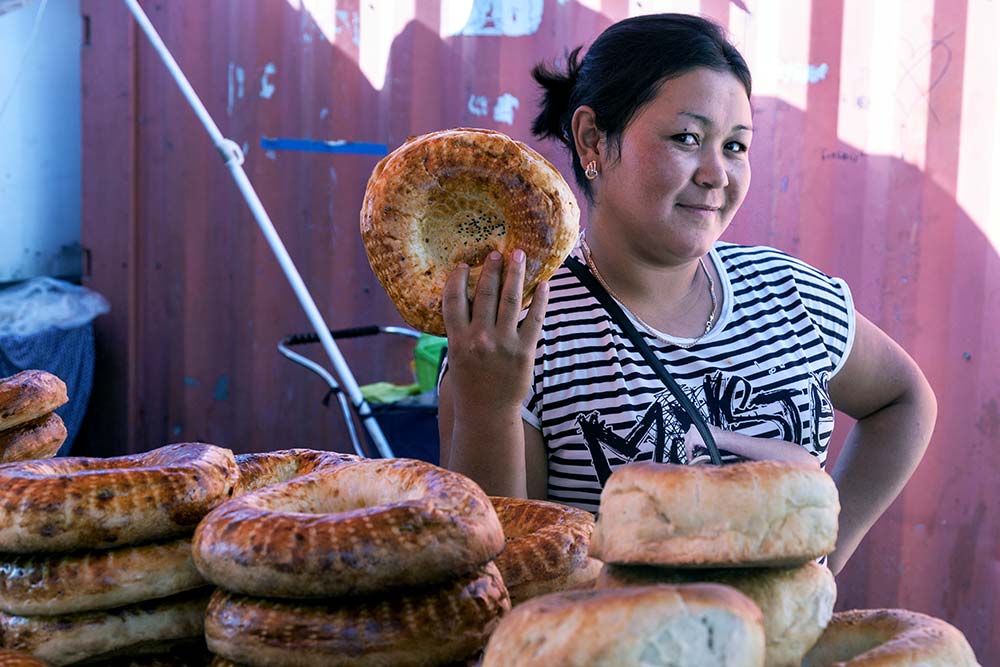 With our trip winding to an end, we stopped at one final can't-miss destination: Osh Bazaar. The largest and most chaotic of its kind in the city, this sprawling market contains huge displays of dried fruit, vegetables, meat, bread, and clothing. The vendors were quite friendly and were happy to pose for my photos.   Bishkek, with its Soviet history and burgeoning tourism industry is a good starting point for any Central Asian journey. With the Hyatt Regency as your upscale landing pad, this city offers an introduction to the region's culture without being overwhelming.