The small pocket of the world known as Southeast Asia is home to an incredible number of wild species, as well as tropical plants and coral reefs. As tourist interest in this region has increased, so has the call to protect much of the natural environment, from both development and over-tourism.
As a result, Southeast Asia is home to numerous National Parks, unsurprisingly some of the most popular places to visit to see exotic plants and animals and relax in the pure, untouched wilderness (with some luxury thrown in, of course).
Check out some of our favourite national parks of Southeast Asia, where you may tour as part of a day trip or sometimes spend the night, soaking in the natural environment and truly becoming one with nature:
Thailand – Doi Suthep National Park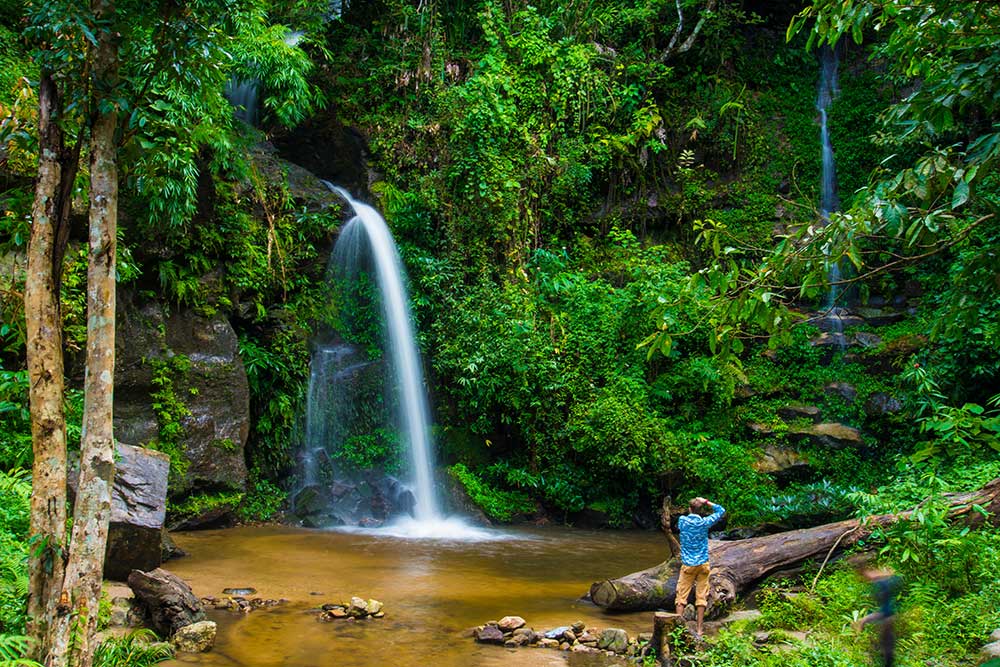 Location: Near Chiang Mai in the Mae Sa Valley
Claim to fame: This lush, mountainous park boasts incredible jungle treks, waterfalls, and granite forming spectacular caves.
Where to stay: With a large group? Why not rent out Howie's Homestay, a nearby luxury boutique villa for one group at a time, offering the ultimate in privacy in the lush foothills of the Himalayan mountains.
Thailand – Similan Islands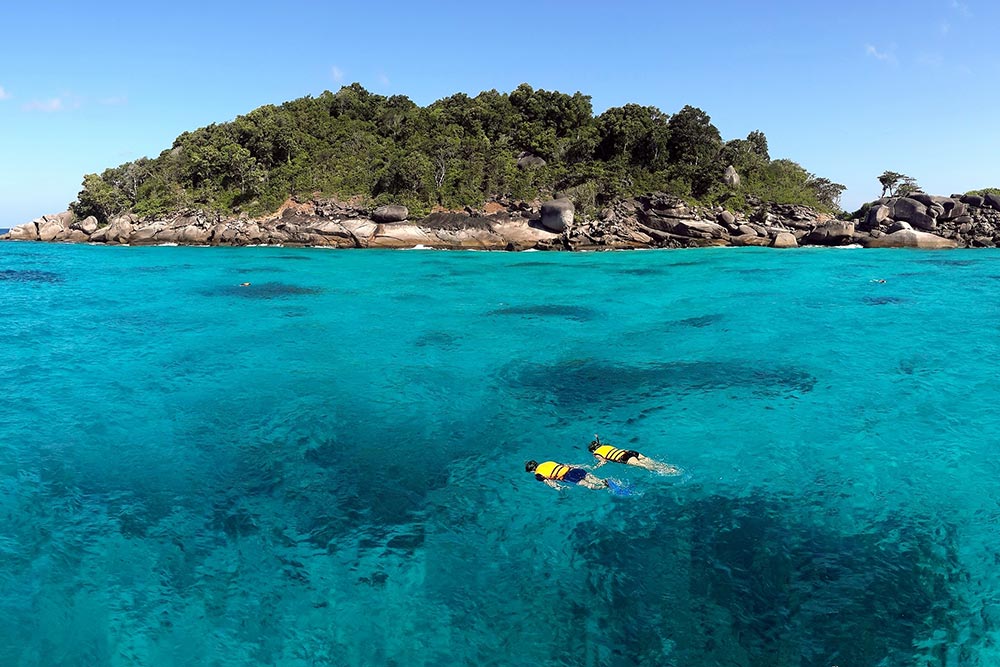 Location: In the Andaman sea off of Phuket
Claim to fame: This breathtaking, 11-island archipelago and national park is considered one of the country's – if not the world's – best scuba diving and snorkelling hotspots, showcasing spectacular coral reefs and the gamut of tropical fish and other rare species, including the Nicobar pigeon, flying lemur and bottlenose dolphin.
Where to stay: Your own private yacht! Select a suitable boat for your adventure and enjoy your own "island" oasis with spacious suites and a full team of staff including a butler and a chef.
Cambodia – Bokor Palace
Location: Near the Cardamom Mountains in the southwest corner of the country
Claim to fame: This once lively, former French hill station from the mid-20th century is now a ghost town and a national park. It was also used as the setting for the Matt Dillon and James Caan movie, "City of Ghosts."
Where to stay: As this area is incredibly remote, we arrange luxury camping on request or organizing private helicopter day trips.
Vietnam – Cat Ba National Park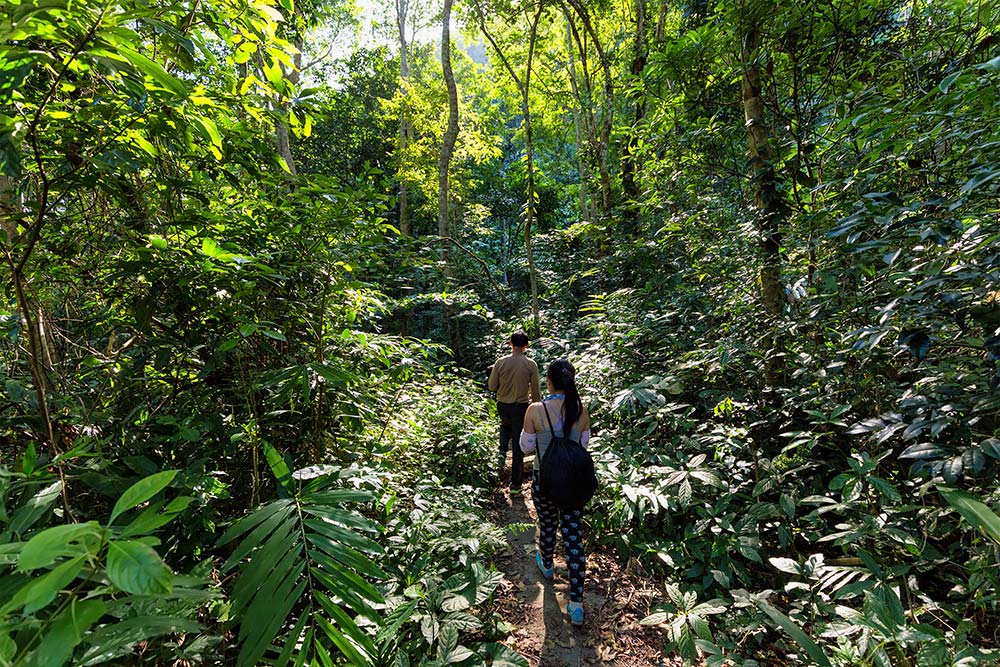 Location: Near Halong Bay, one of the tourist must-sees of Vietnam.
Claim to fame: This island-based tropical rainforest is the perfect day trip from Halong Bay to see an incredibly wide variety of species and hike jungle trails to impressive caves and cliffs.
Where to stay: Though there are many hotels in the Halong Bay area, we prefer to arrange for our clients to charter a private junk boat: explore the local area by day, cruise past misty limestone cliffs by night.
Vietnam – Con Dao National Park
Location: An island off the southern tip of Vietnam.
Claim to fame: From forested hills to vibrant coral reefs, this island park is home to the more common Macaques and black squirrels, as well as exotic species such as the white-rumped shama, greater racket-tailed drongo, the pied imperial pigeon, and the red-billed tropicbird.
Where to stay: No question about it: the place to stay is the Six Senses Con Dao, an incredible luxury resort, comprising of 50 oceanside villas each with their own infinity pool – the perfect place to rest at the end of a day of trekking!
Laos – Nam Ha National Biodiversity Conservation Area
Location: This designated ASEAN Heritage Park covers much of northwest Laos, particularly Muang Sing.
Claim to fame: Protecting the region's lush deciduous and strong evergreen trees from deforestation, the sheer mass of green in this park is enough to catch and keep your eye, before you even notice the mist rising from the Phou Mountains, the Pha Yueng waterfall, and the tigers, leopards, elephants, and even local tribes who call this place home.
Where to stay: If you're looking to explore Muang Sing, we will arrange luxury camping or another exceptional option.
Myanmar – Hkakabo Razi National Park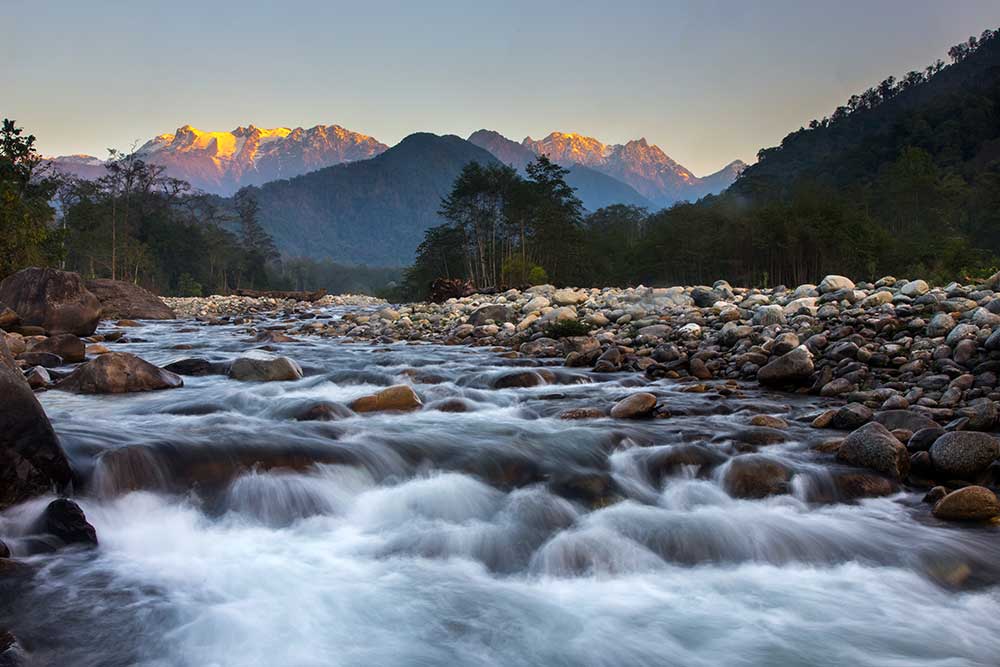 Location: This park is situated in Putao in the northernmost pocket of Myanmar, near the borders of China and India.
Claim to fame: Home to Hkakabo Razi, Southeast Asia's highest mountain, this park reaches towards the Himalayas, making it a must-see destination for intrepid mountaineers as well as wildlife junkies, as its proximity to the alpine peaks has lead to incredible, much-undiscovered biodiversity.
Where to stay: For an unforgettable experience at Hkakabo Razi National Park, book at stay at Malikha Lodge, a cozy, bungalow resort that mimics village life and provides exceptional views of the Nam Lang River and the mountains and rice terraces beyond.