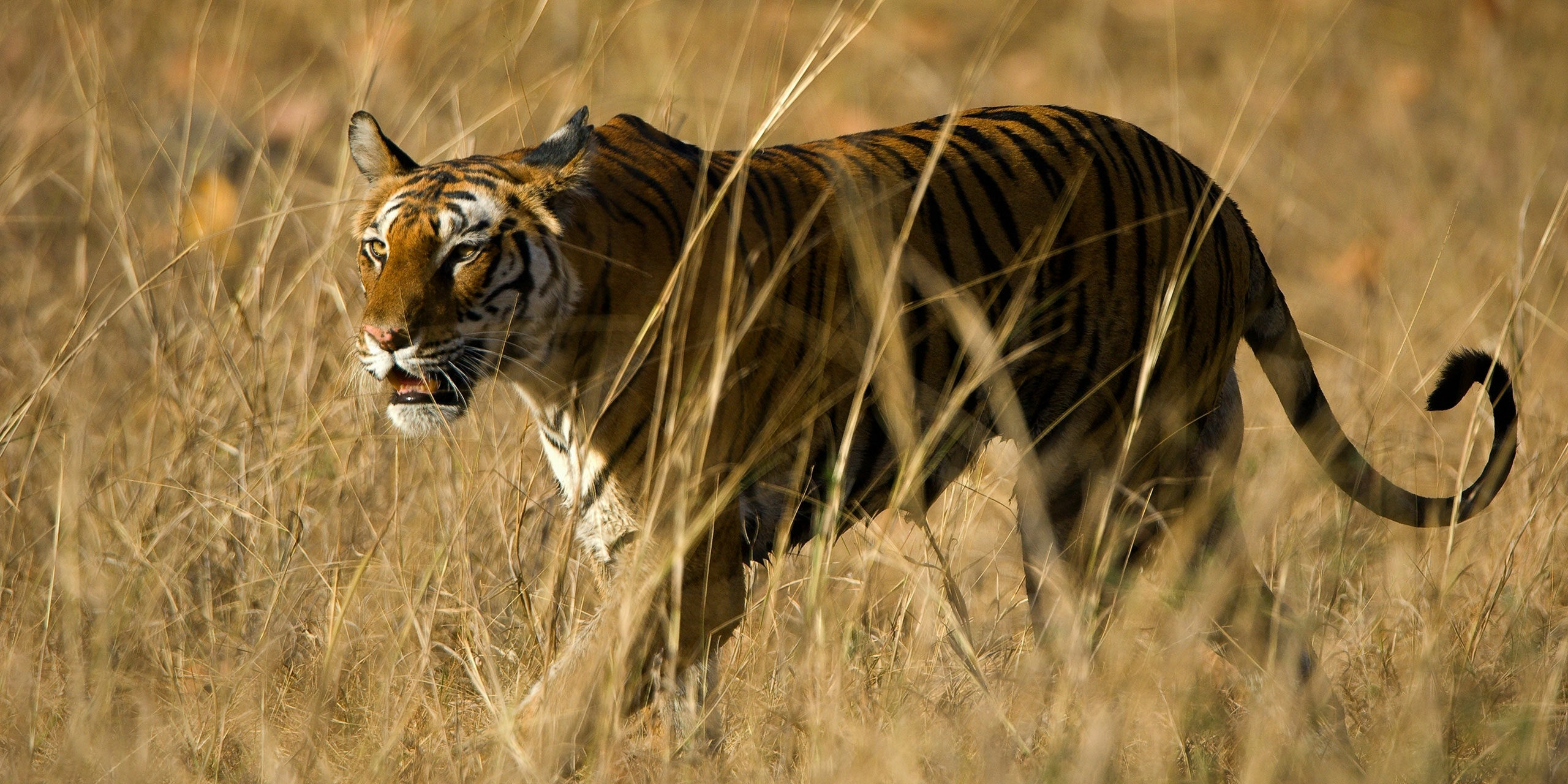 While the human race has been quarantining, mother nature has been recuperating. The wild parts of Asia — in National Parks from Sri Lanka to Indonesia — have been taking a much-needed rest from the footfall of travelers from around the world, and now they find themselves in the best condition they've been in decades. Plan an autumn journey to Asia's national parks with Remote Lands.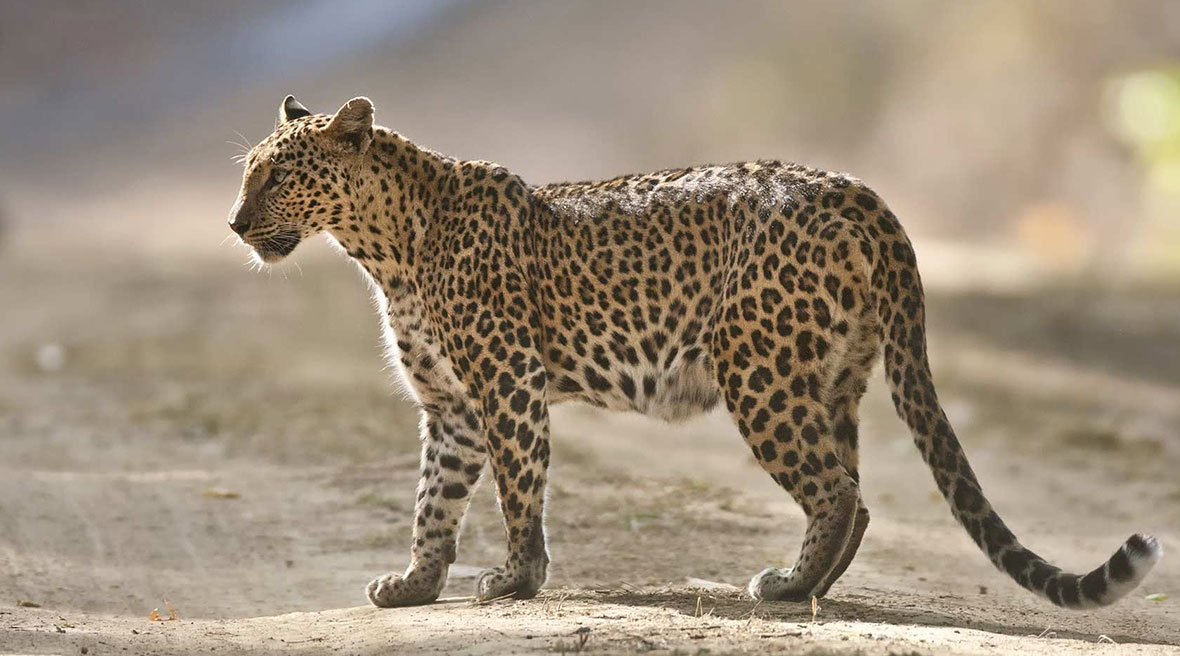 Hop aboard your jet and fly to Ranthambore, Kanha, and Bandhavgarh on an exciting 11-day journey through India's biodiverse backyard, staying at plush, five star resorts and tented camps.
After a quick stop in the capital of New Delhi for a look at the urban whirlwind, travelers will jet off on a plush Pilatus PC12 to Ranthambore, India's most famous destination for tiger watching. While staying at Aman-i-Khas or the Oberoi Vanyavilas, take day safaris through Ranthambore national park by day and sleep in luxury tents at night. Then, hop on your private jet to the inspiration for Rudyard Kipling's jungle book at Kanha National Park and the Taj Banjaar Tola. The final top on this wildlife-packed journey is Bandhavgarh National Park and the ultra-luxe Taj Mahua Kothi where you're sure to see tigers before heading back to New Delhi to head home.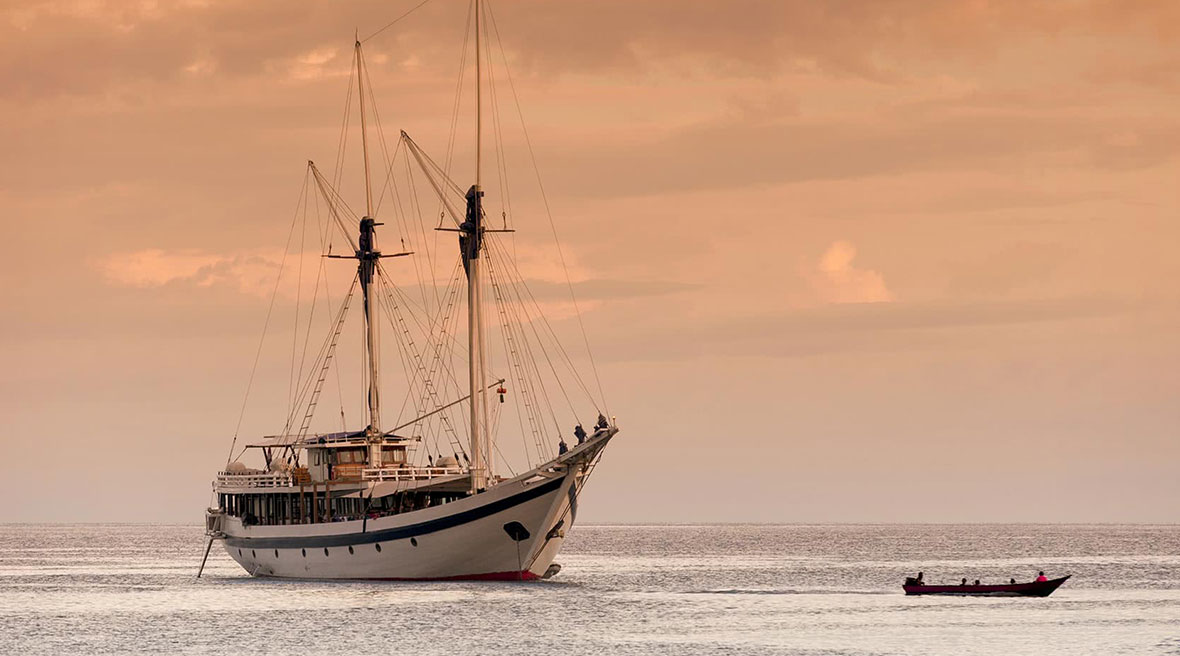 Explore the islands and dragons of Komodo National Park before journeying into Java on this six-day sailing adventure through Indonesia.
Set sail around the beautiful islands of Indonesia and begin your journey by sunbathing on picturesque beaches and swimming in cool turquoise waters of one of the most famous national parks in all of Indonesia — and that's one heck of a title. Travelers can hike through Komodo National Park and get up-close and personal with the intimidating Komodo dragon, the largest species of lizard on the planet. Then, it's off to Padar and grab a snorkel and fins to see the vibrant and exotic creatures living under the sea and on to the island of Mesa, home to Bajau "Sea Gypsies". All the way to North Flores, this luxury five-day cruise is the perfect way to get off the beaten path and experience Indonesia.
Autumn is the best time of year to check out Borneo, where you can go on a week-long expedition through the rivers and valleys of Asia's most interesting wildlife wonderland.
Head into Kota Kinabalu to being this exciting trip through Malaysian Borneo. For wildlife lovers, there's nothing quite like cruising down the Kinabatangan River through one of the most famous jungles on earth, trying to spot proboscis monkeys and maybe even a wild elephant.
Then, it's off to the Danum Valley, where you'll have the opportunity to sit on a balcony to observe gibbons, orangutans, and other monkeys in their natural habitat and stay at the Borneo Rainforest Lodge.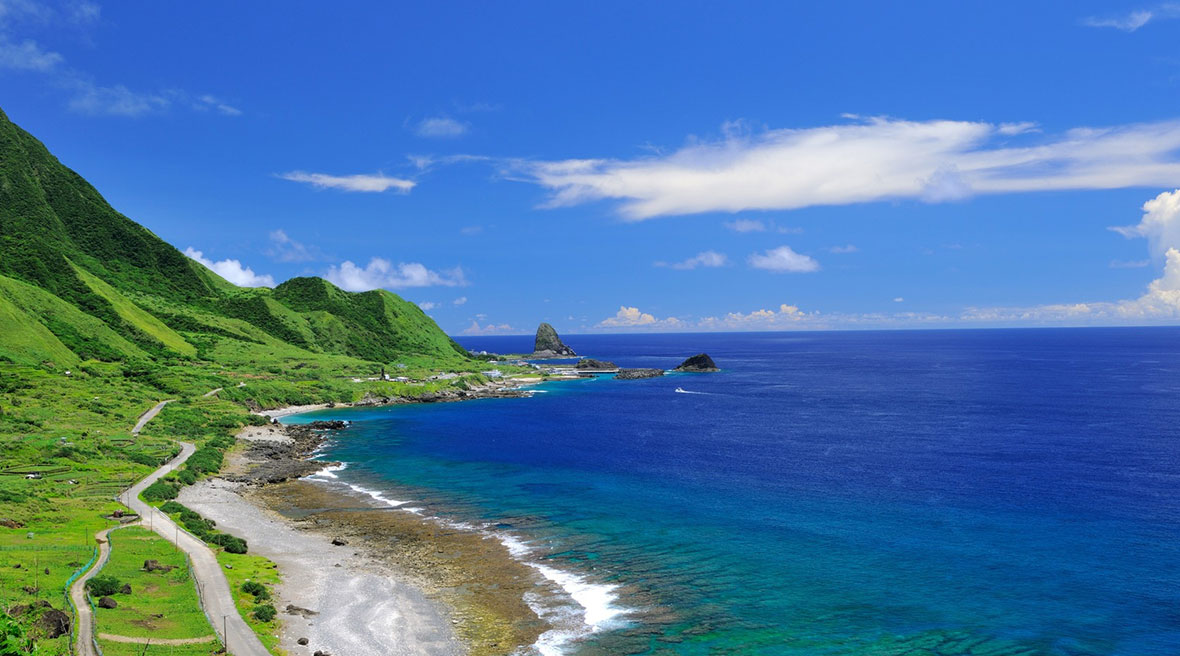 Head to Taiwan for an adventure that will take you from the wild south all the way to Taipei as you visit the likes of Fo Guang Shan and Taroko Gorge. Taiwan isn't the first country that comes to mind when one thinks of the pristine national parks of Asia, but it should be, especially for those who want to take a road trip. Skirt the eastern coastline but start things off in the south by catching the surf on Kenting's tropical white sand beaches and perhaps even some snorkeling and diving. Then, head up the coast to Hualien, for Taroko Gorge, the best hiking trail in the whole of Taiwan. Yehliu Geopark and Taipei's Yangminshan National Park round out a tour of Taiwan's most stunning conservation areas.
For hikers, Around 500 meters above the Liwu River, Zhuilu Old Trail is the favorite hiking trail in Taroko Gorge, a pleasure reserved for only 100 lucky hikers every weekday. The highlight of Taroko Gorge is Qingshui Cliff: sharp green cliffs above the blue waters. It's said that all three "blues" of the Pacific Ocean can be seen here, making Qingshui a favorite with photographers the world over.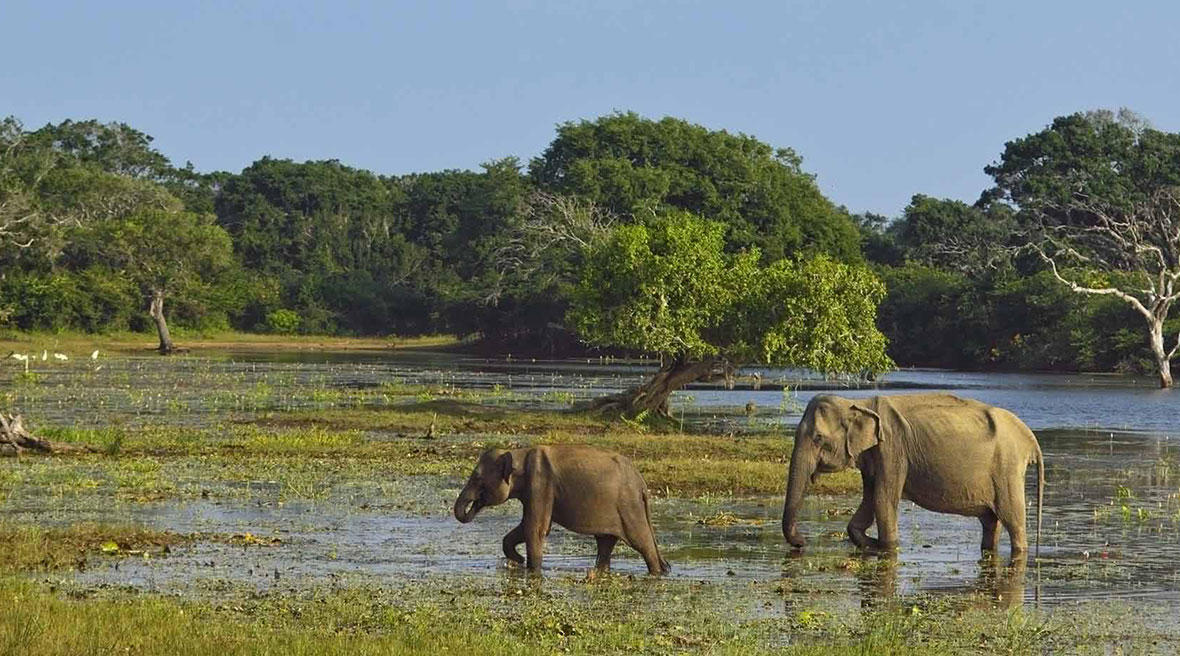 Perhaps nowhere in Asia has as much wild wonder to offer than Sri Lanka. Explore leopards, bears, and the tea fields of the central highlands of this island nation.
From the highland tea terraces of Nuwara Eliya, hike across Horton's Plain – keeping an eye looking out for deer and monkeys – and enjoy exciting safari rides across several of the country's national parks. Stay in cozy lodges and colonial hotels where you'll enjoy stunning views and traditional Sri Lankan hospitality, before rounding off your trip exploring the Dutch canals on the coast at Negombo. Highlights on this journey include canoeing across the Kalani River, hiking Horton's Plains, and of course the wildlife and leopards of Yala National Park and spending a night in the Sinharaja Rainforest