Few things recall the elegance of old Hong Kong like tea in the lobby of the Peninsula Hotel. Each afternoon, hotel guests and visitors line up to experience bow-tied waiters, a string quartet (whose setlist on this afternoon alternates between the works of Handel and the greatest hits of Elton John), perfectly poured cups of tea and triple-tiered plates of sumptuous pastries and finger sandwiches by Chef François Delaire, the hotel's Executive Pastry Chef, and Andy Cheng, Chef de Cuisine.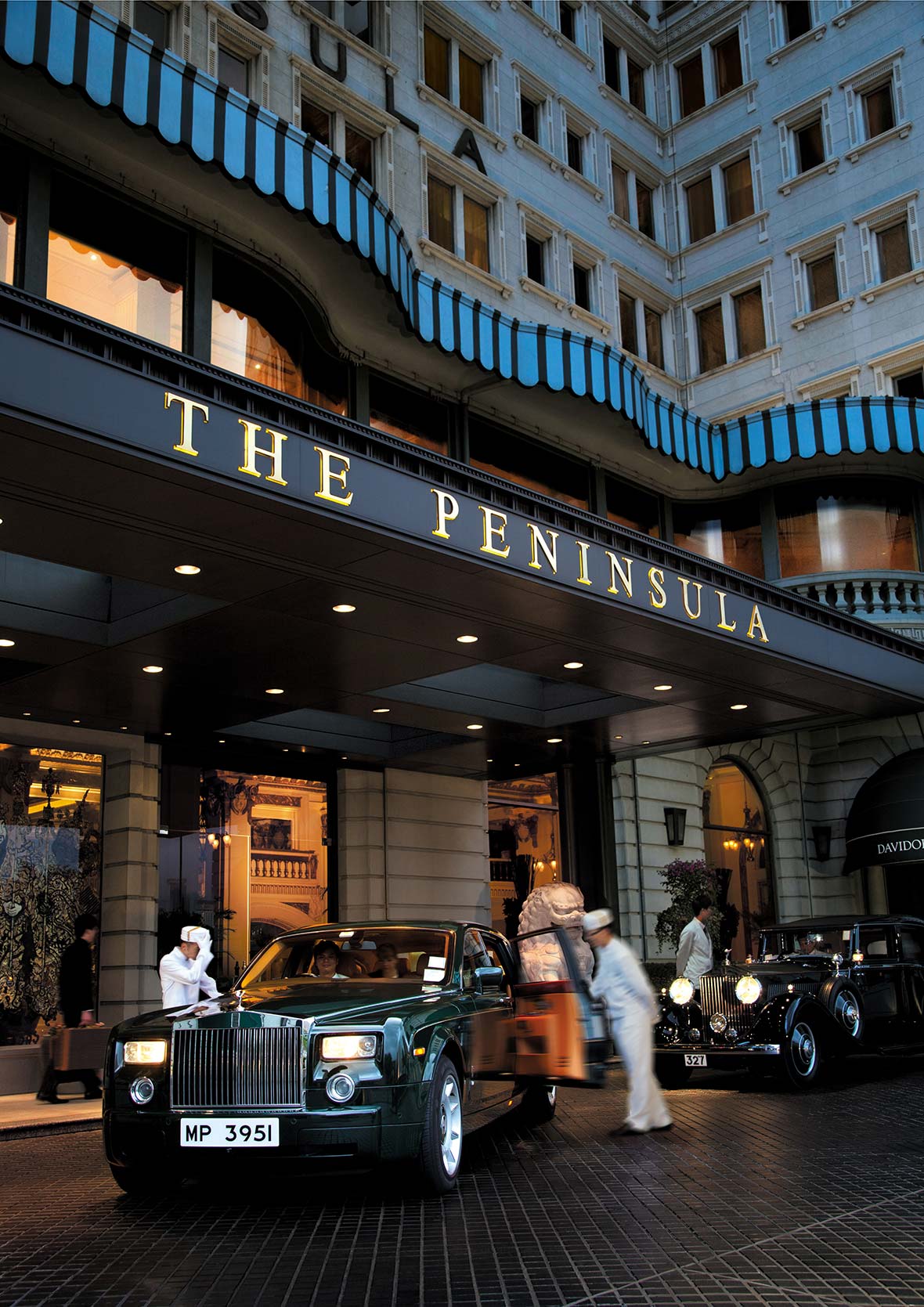 Since the hotel opened in 1928, the Peninsula has served tea to celebrities, heads of state, and travelers seeking a bit of British style amidst the crazy streets of Kowloon. The setting is as sumptuous as one would expect in a property famous for its fleet of Rolls-Royces. High ceilings with towering columns rise over spotless marble floors giving the lobby the feel of a great hall or Old-World ballroom. Decorative stained glass, original woodwork dating from 1928 and opulent carpeting and drapes complete the décor. It can be a bit much, but when your chosen theme is "colonial decadence" there is precious little room for half-measures.
How committed is the Peninsula to preserving the charm of yesteryear? While I can't be sure that this is standard practice, when I pulled out my iPad after being seated, a waiter scurried over and asked, a bit pointedly if I'm being honest, which of today's newspapers I might enjoy reading while I waited for my tea. (I chose a copy of the New York Times.)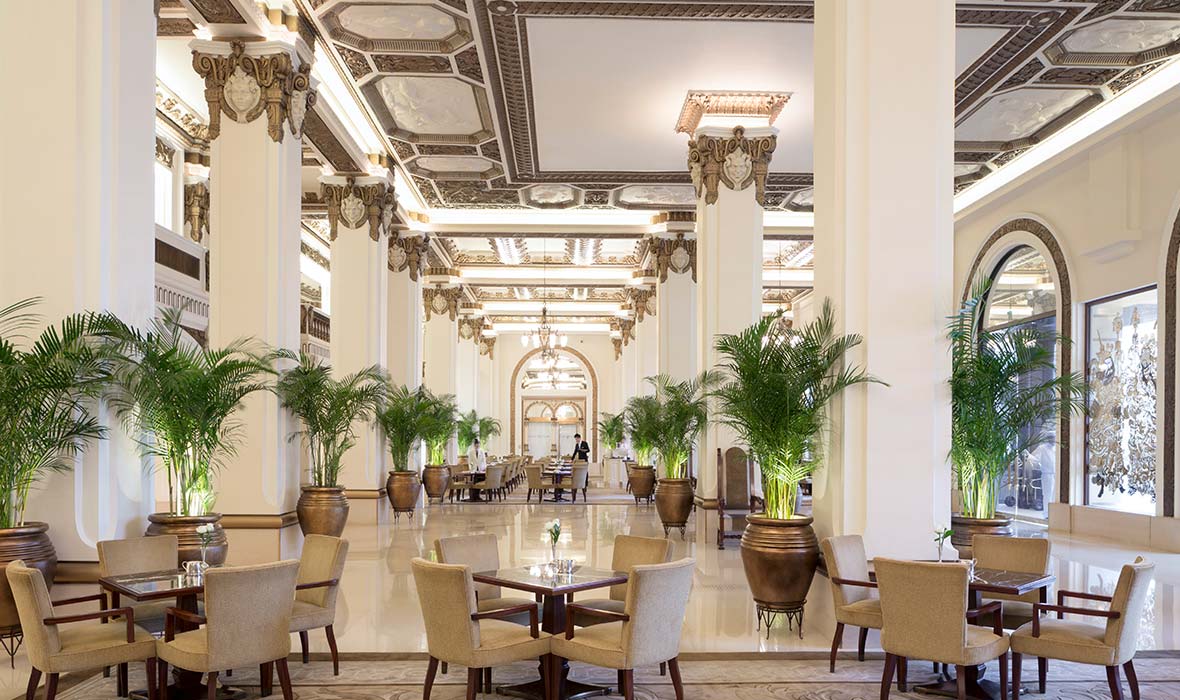 The staff offered a selection of fine teas and herbal infusions. I chose Earl Grey, which was delivered in a sterling teapot with an exquisite cup and saucer, milk, and sugar. Three tiers of nibbles followed soon after. There were the requisite cucumber and smoked salmon sandwiches (crusts cut off, naturally) as well as sweeter offerings including chocolates and tarts. But it's the scones which are the stars of this show. Moist, fresh baked raisin scones served with a side of clotted cream so generous it might as well come with its own EKG monitor and defibrillator.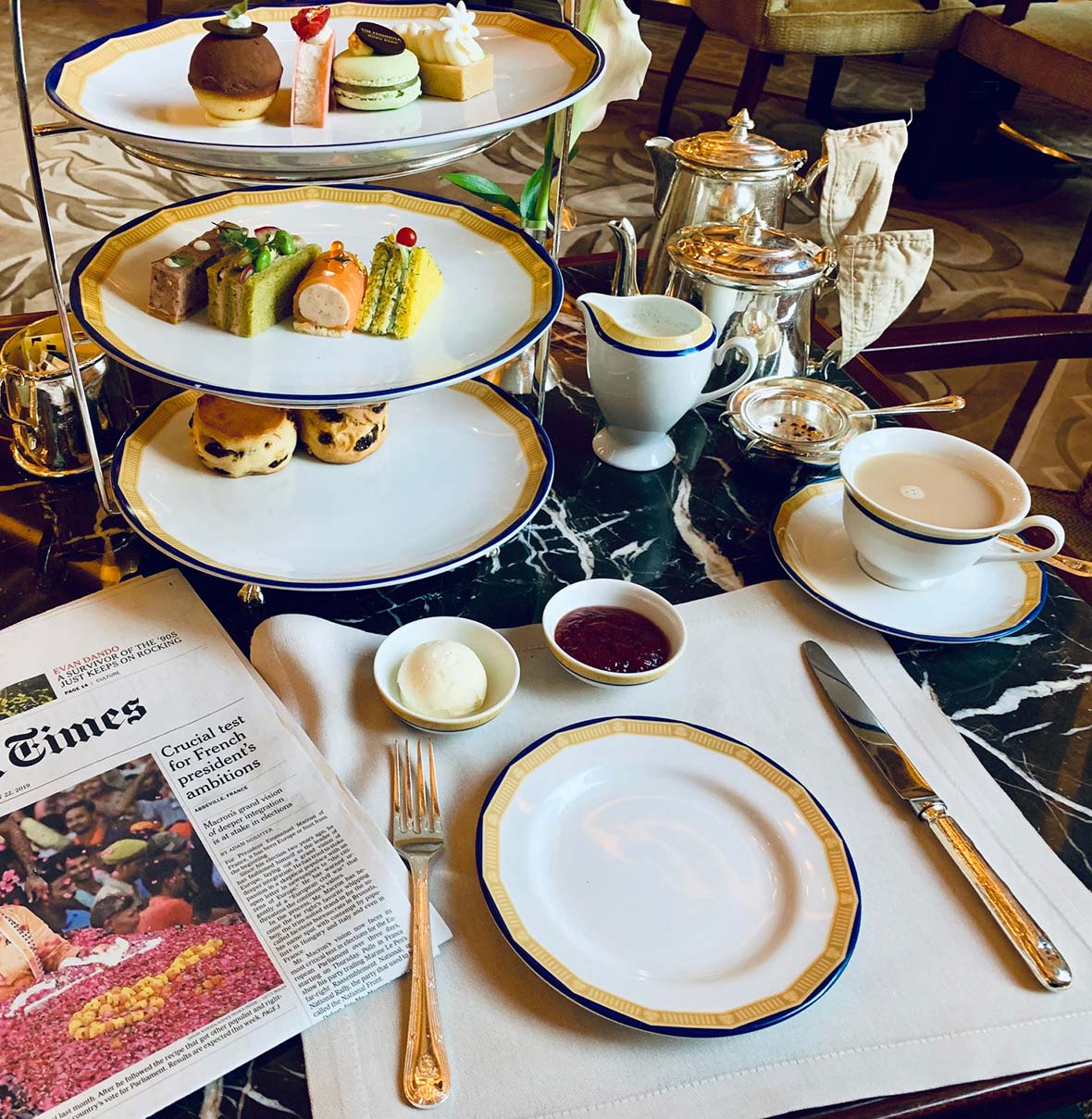 There is a dress code (no sports clothes) although looking around the room it was clear there was some leeway given to guests and while I was in a collared shirt, I was also wearing a pair of sneakers. It didn't seem to matter much, but I did ask one of the servers about a cluster of Mandarin-speaking guests wearing shorts.
He just sighed. "It happens,' he said in the same way somebody does when you ask them about a close relative who has been diagnosed with cancer. His answer made me feel a little embarrassed about my iPad and running shoes.
Besides, what's the point of a trip to a more elegant age if you don't dress it up a bit?
Tea is served from 2pm to 6pm daily.