Example Itinerary
From the Relaxing Philippines to Fast-Paced Hong Kong
Embrace both the laid-back island life in the Philippines and the hustle and bustle of business-focused Hong Kong. This 12-day itinerary is the perfect balance of adventure, culture and relaxation. Travel from Manila to Corregidor, Vigan, Laoag and Bohol in the postcard perfect island nation of the Philippines. Next, finish your adventure with a bang as you explore exciting Hong Kong.
This itinerary is an example. It's designed to inspire you and provide you with thoughtfully curated ideas. You can choose to do this exact itinerary or completely personalize it. All trips are 100% bespoke.
Highlights
Visit the small island of Corregidor outside Manila and learn about the Philippines' involvement in WWII
Check out the oldest working lighthouse in Asia
See the rare, palm-sized Tarsier in its natural environment
Learn Feng Shui from a master in Hong Kong
Day-by-Day
Day 1
Manila
Arrive in the lush Philippines - an archipelago of 7,000 incredible tropical islands. Fly into the capital city of Manila. With a population of 12 million, this is no small island town, but is indeed actually an amalgamation of many cities in one. There are several fantastic hotel options in the area. We recommend the Makati Shangri-La, Raffles Makati, the Peninsula Manila or the Fairmont Makati.
Day 2
Manila
Enjoy an extensive tour of the pulsating city. Begin where Manila began - Intramuros, the walled city where Manila was founded by the Spanish in the 16th century. Continue onto the charming residential district of Quiapo. Here you will find numerous shopping bazaars with unrivaled bargains. The 1981 Coconut Palace warrants a visit - the octagonal building is made entirely of local hardwoods and coconut shells.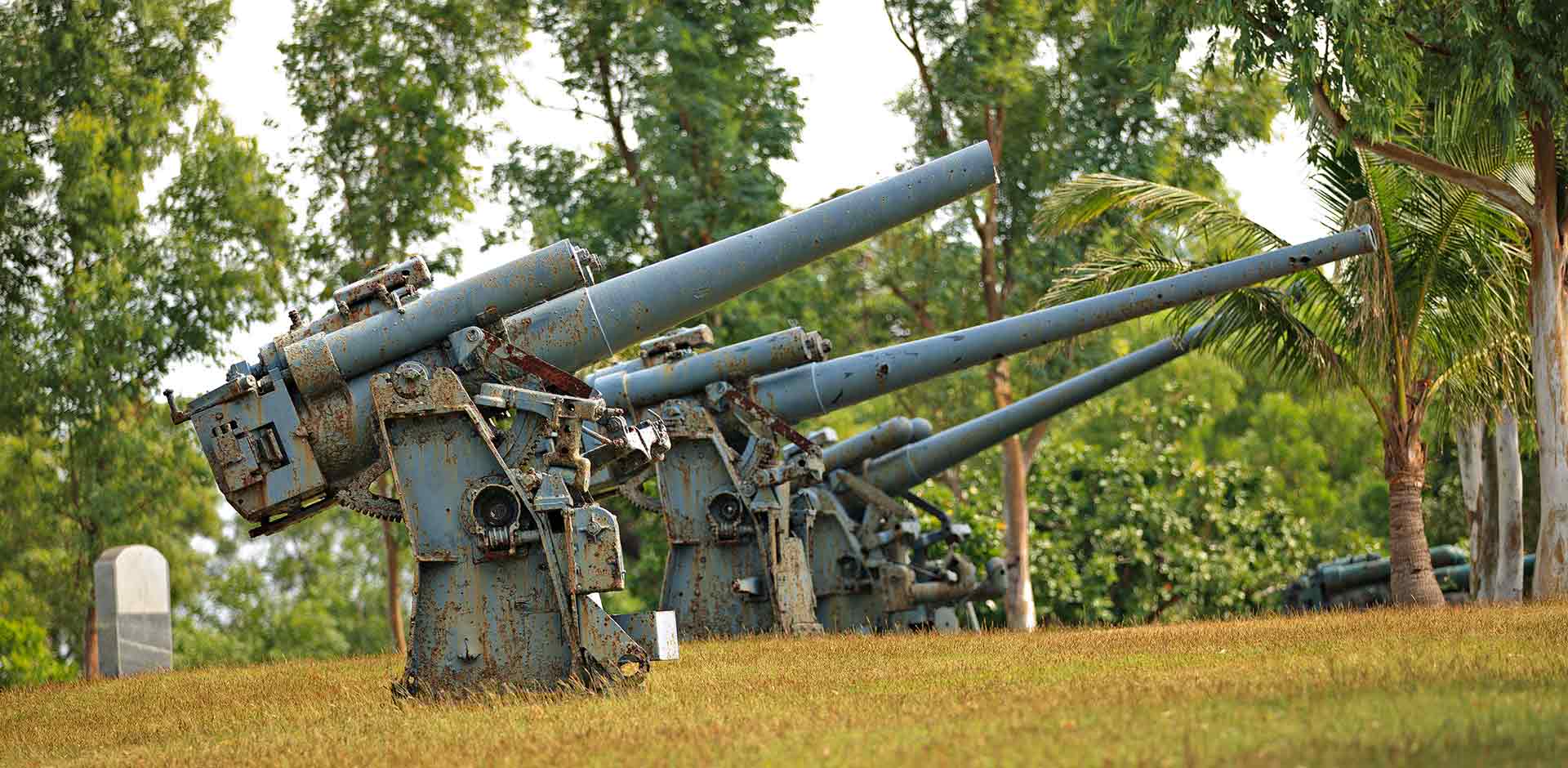 Day 3
Manila (Corregidor)
Spend the day on an excursion to Corregidor Island. The island sits at the entrance to Manila Bay. The island is a goldmine for history-lovers. Learn about Corregidor's role in World War II. Return to Manila in the evening and relax back at your hotel, or head out into the city to check out the buzzing nightlife.
Day 4
Vigan
Take a step back in time, to the cobblestone streets of Vigan. The historic city has been declared a UNESCO World Heritage Site. Although Vigan is separated from Luzon by the Mestizo River, it's officially part of Luzon. We recommend staying at the Sitio Remedios - a beautiful vintage hotel that's cozily tucked into its own private village.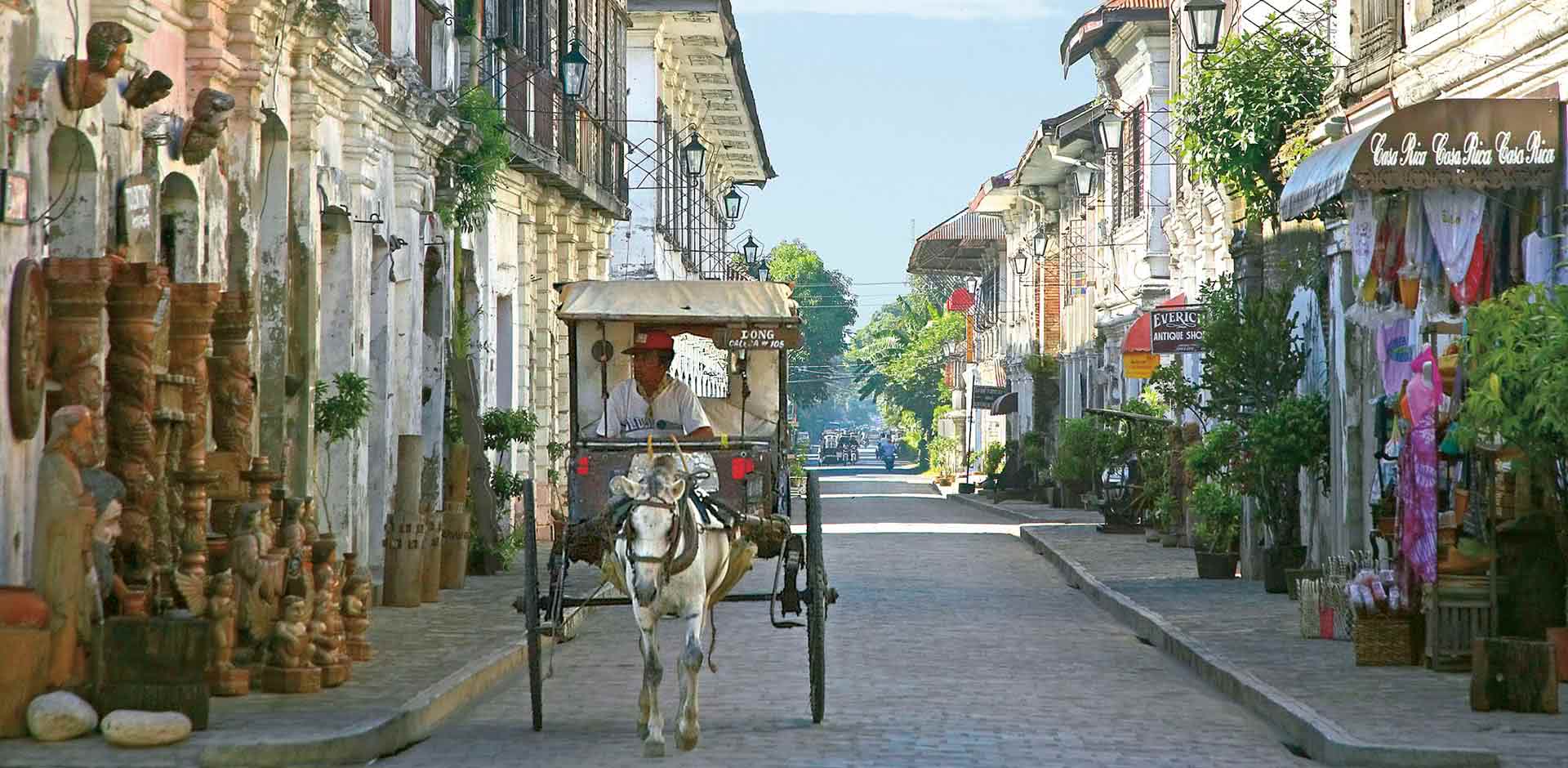 Day 5
Vigan
Begin the morning with a tour of this heritage city. Make sure to ride a horse-drawn carriage, also known as a kalesa, a popular mode of transportation on the romantic cobblestone. The area's pottery makes for fantastic souvenirs. There are several UNESCO sites in the area to explore.
Day 6
Vigan
Enjoy an excursion to Laoag in the sand dunes of Suba, just outside the city. Peruse the elegant baroque Church of Saint Augustine. Next, visit the oldest working lighthouse in Asia as well as several other architectural sites. Paoay is the next stop. The northernmost coastal town is filled with natural wonder. Return to Vigan in the evening and retire to your hotel.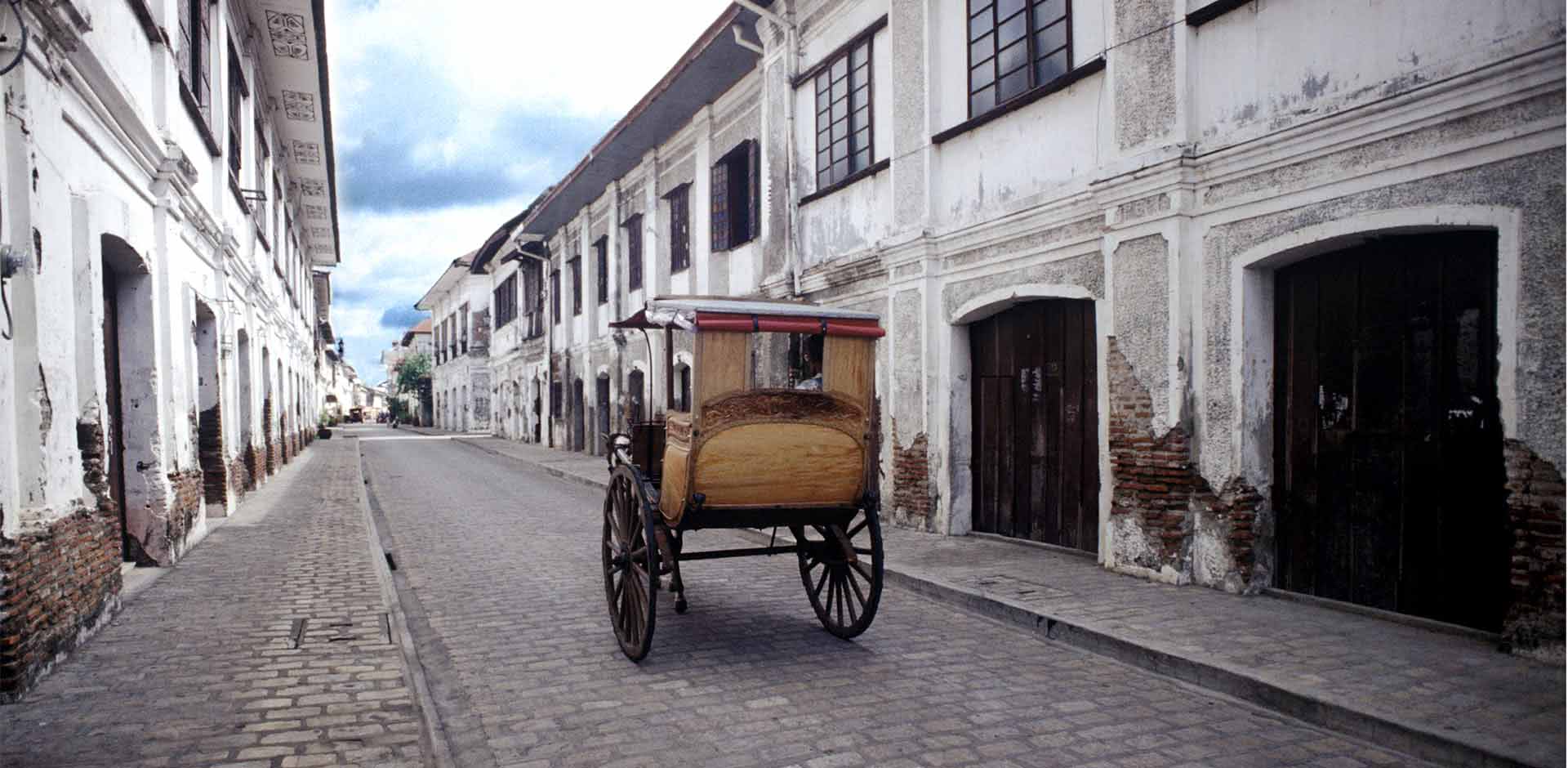 Day 7
Bohol
Travel to intriguing Bohol, where you will check in to the luxurious Eskaya Hotel. Visit Bohol's Tarsier Sanctuary, where you can see the darling creatures at play. Gain an incredible view of the stunning natural terrain that is the Chocolate Hills, so named due to their resemblance to large Hershey's Kisses. Cruise down the Loboc River and peruse a local butterfly farm. Relax in style at your beach resort this evening.
Day 8
Bohol
Keep your eyes peeled for dolphins and whales as you gaze upon the crystal-clear waters surrounding today's destination: Panglao Island. Enjoy the views from the comfort of your luxury vessel. This evening, enjoy fine dining at your resort and a quality night's sleep.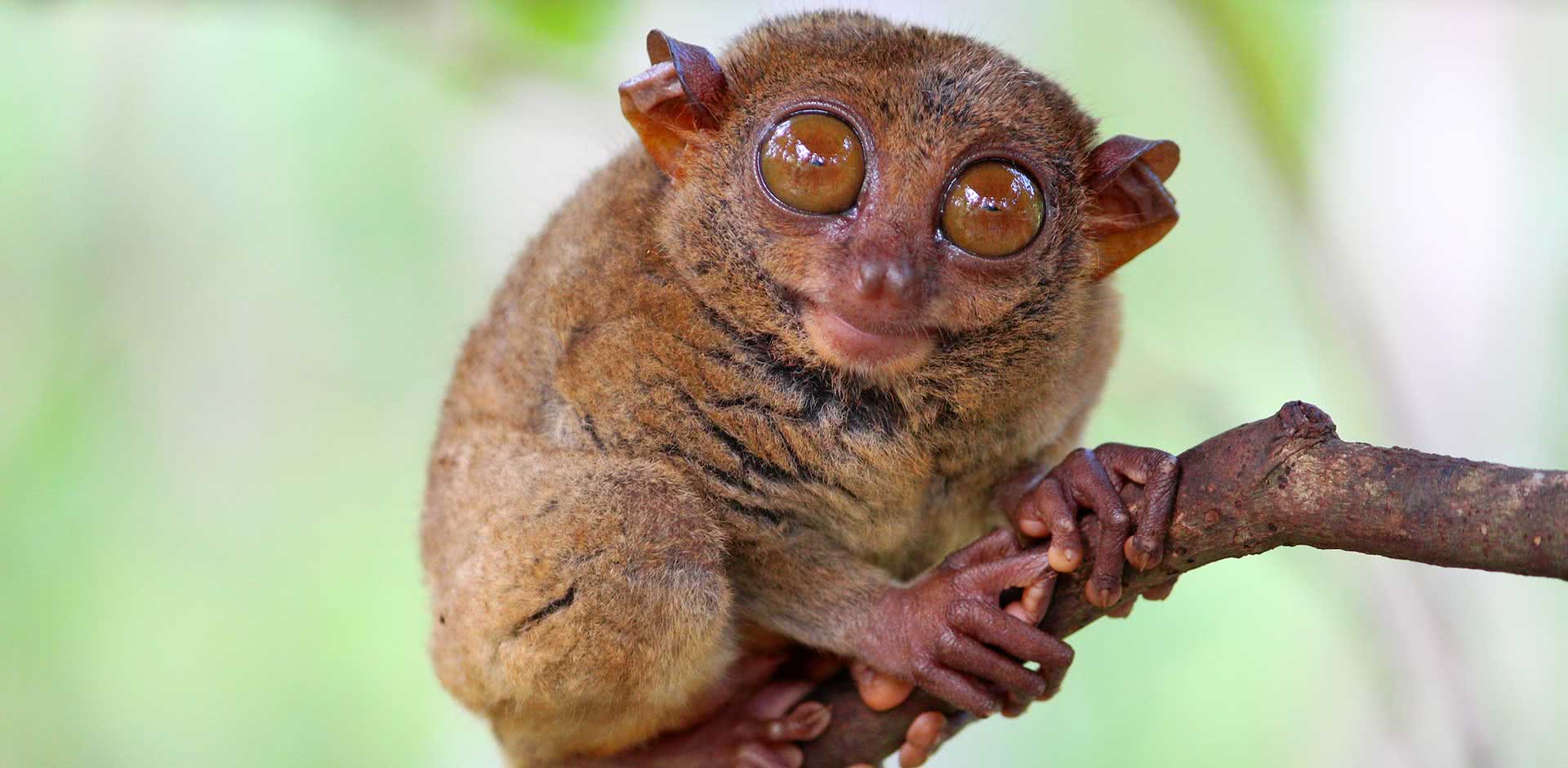 Day 9
Bohol
Today take a tour of the dense mangroves surrounding Bohol's Abatan River. This is the perfect spot to check out local wildlife. Climb into a kayak to glide across the water, passing local river communities. The people are friendly and will treat you to your own special cultural demonstration. After viewing incredible cultural aspects, return to your hotel for your last night on the island.
Day 10
Hong Kong Island
Leave island life behind for the fast-paced business capital of Southeast Asia - exciting Hong Kong. The island offers the utmost in luxurious hotel options, we recommend the Mandarin Oriental or the Upper House for an excellent, comfortable stay. After getting settled, take a half-day walking tour of the city. Climb Victoria Peak on the steep tram to catch unrivaled views of the island. Take a ride on the longest escalator system in the world, and make sure to fit in some shopping before calling it a night.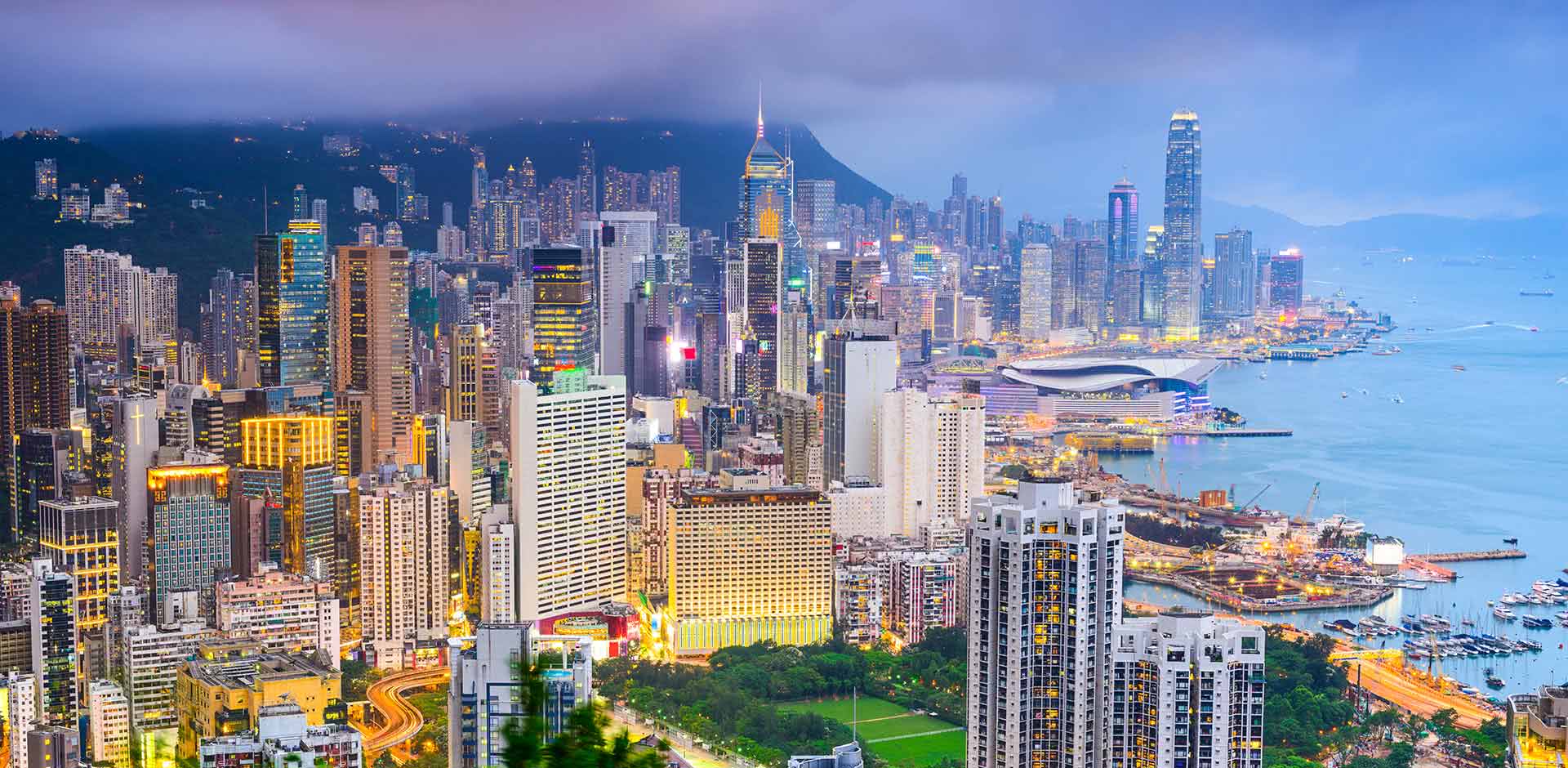 Day 11
Hong Kong Island
Enjoy a gourmet breakfast at your hotel and then take a tour of Hong Kong's artistic scene. The galleries feature a wide variety of art. Check out the wet markets and sample fresh, delicious market food. Take an authentic Chinese cooking class and learn to make the favorites yourself! Finish the day by taking a Feng Shui lesson with an expert in the art.
Day 12
Departure
Relax this morning and enjoy a final dim sum breakfast before your transfer to the airport for your flight onward.
TERMS AND CONDITIONS
Price is based on double or twin hotel room occupancy and includes accommodation, transfers, car/driver, English-speaking guide, activities and entrance fees, breakfasts and some casual lunches while touring. Flights and optional special activities will be quoted separately. Most personal expenses, including dinners, alcoholic beverages, spa treatments and gratuities can be paid on the spot while traveling. Prices may vary depending on season, choice of accommodation and other factors.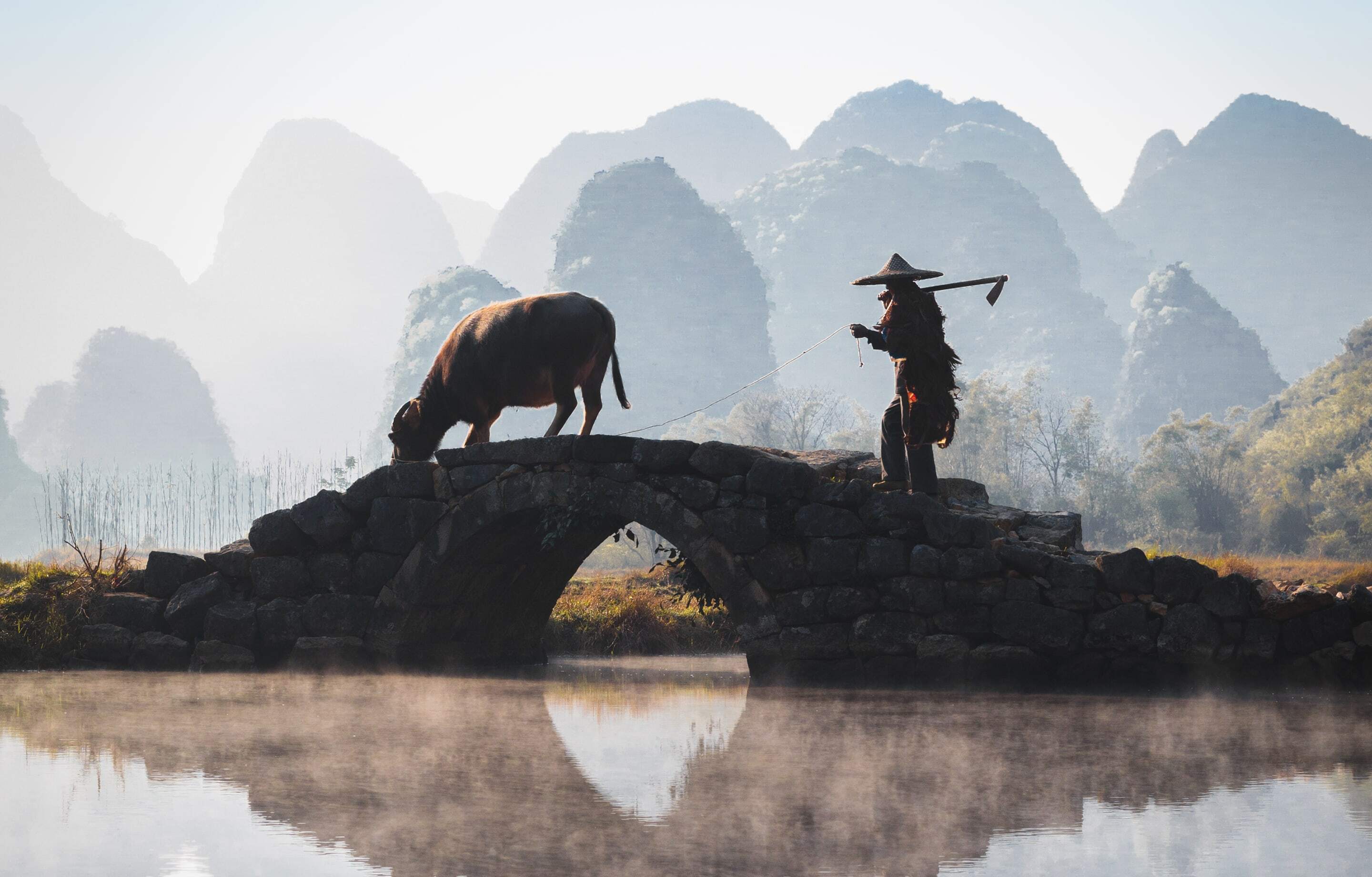 Why Remote Lands?
Exclusively Asia
With Remote Lands you'll travel with people who have made Asia the solitary focus of their own lifelong adventure. As our guest, you'll discover Asia on a journey that is completely, authentically your own, adapted from our own remarkable experiences and adventures over the years.
With Remote Lands you'll travel with people who have made Asia the solitary focus of their own lifelong adventure. As our guest, in the continent that our north American founders Catherine and Jay have adored and explored for decades, you'll discover Asia on a journey that is completely, authentically your own, adapted from our own remarkable experiences and adventures over the years.
Travelogues
An Asia-focused magazine brought to you by Remote Lands – a platform for adventure, luxury, and authenticity from experts and explorers around the continent.
What Others Say
Here is a small selection of the kind words our guests have said about us, as well as features by journalists and travel writers.
From the moment I happened upon the REMOTE LANDS website over a year ago, browsed the options, I knew that this would be well worth it. The entire staff is nothing less than professional with service that made us feel like royals.
This was truly the trip of a lifetime. Magical destinations, the most luxurious hotels in the world, and the most wonderful travel companions we could've wished for. We were treated like family everywhere we went and we have 14 new best friends.
We have used some of the top rated travel specialists all over the world and, without question, Catherine Heald and Remote Lands are at the very top of the list!
Stay Informed:
Newsletter