WRITTEN BY
Tyler Roney
PUBLISHED ON
January 25, 2018
LOCATION
Japan

If you're planning on seeing the cherry blossoms in Japan this year, you'd better get a move on. The Japan Meteorological Corporation released the 2018 cherry blossom forecast last week, highlighting where and when travelers can catch a glimpse of the fleeting, magical cherry blossom scenery in the Land of the Rising Sun.
Overall, cherry blossoms can be found in Japan from late March to early May, and smart travelers will be booking their perfect hotel now.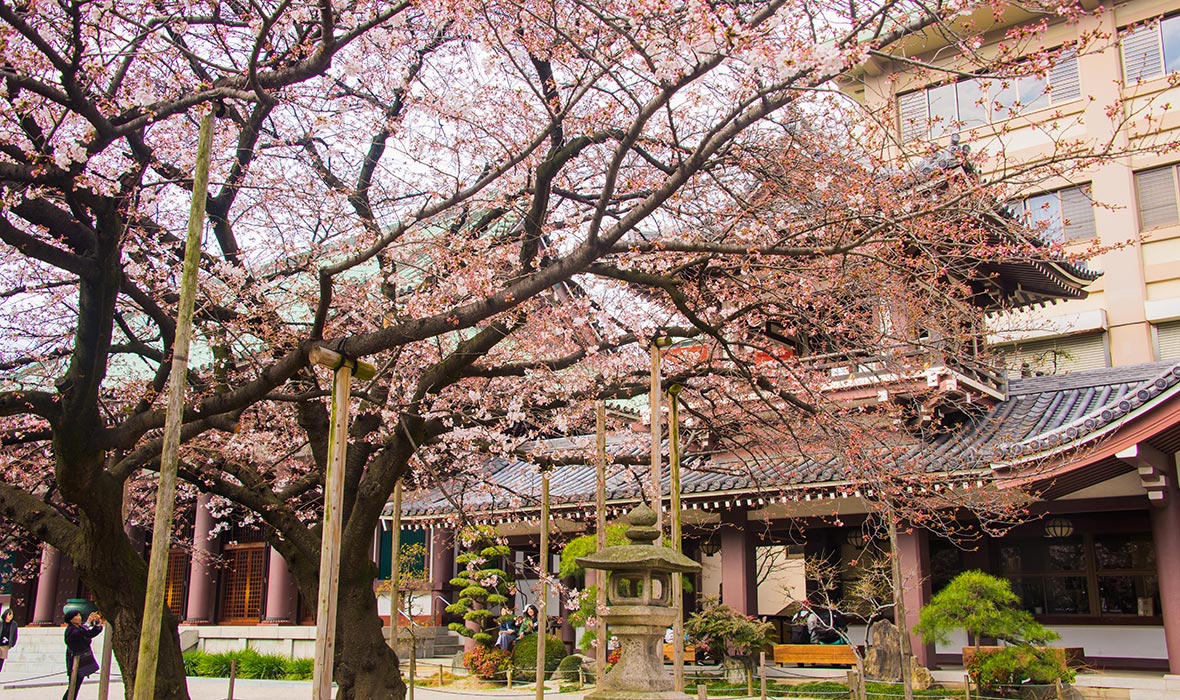 As a general rule, the cherry blossoms flower later the further north one travels in Japan. Starting on the southern island of Kyushu – popular for Okinawa and Yakushuma Island among others – the cherry blossoms will first be blooming in areas like Nagasaki and Fukuoka.
In Nagasaki itself, the Garden Terrace Nagasaki Hotel & Resort comes highly recommended, with three restaurants, an open-air pool, and towering suites. Of course, those wating to get a little closer to the cherry blossom action will want to opt for one of the 14 expansive villas over 65,000 square feet at Hanzuiryo in Unzen National Park or the saunas and sake over at the Taishoya ryokan 45 minutes outside of the city.
Fukuoka too has some interesting cherry blossom viewing areas, not least of which are the castle ruins. As most of the best spots – such as Nishi Park – are centrally located, some of the best places to stay in Fukuoka are the Grand Hyatt Fukuoka, With the Style Fukuoka, and ryokans on the edges of town.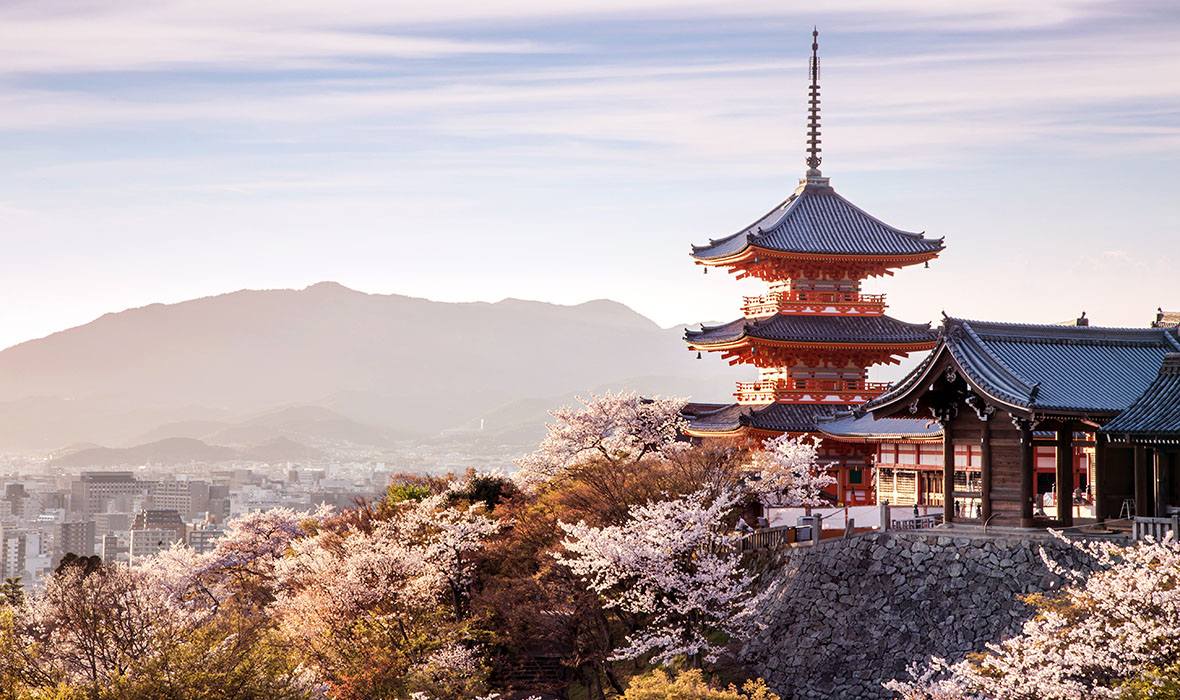 Perhaps more than any other urban area, the historic and charming city of Kyoto is known for its cherry blossoms, and there are dozens of luxury hotel options that will wow any international visitor. From the shoji paper walls of the Four Seasons Tokyo to the more humble but no less opulent style of the Hoshinoya Kyoto, travelers to Kyoto will find all manner of accommodation, whether they're looking for old-fashioned luxury at the Ritz-Carlton Kyoto or something a little more modest amongst the aromatic fir trees of Hiiragiya Ryokan.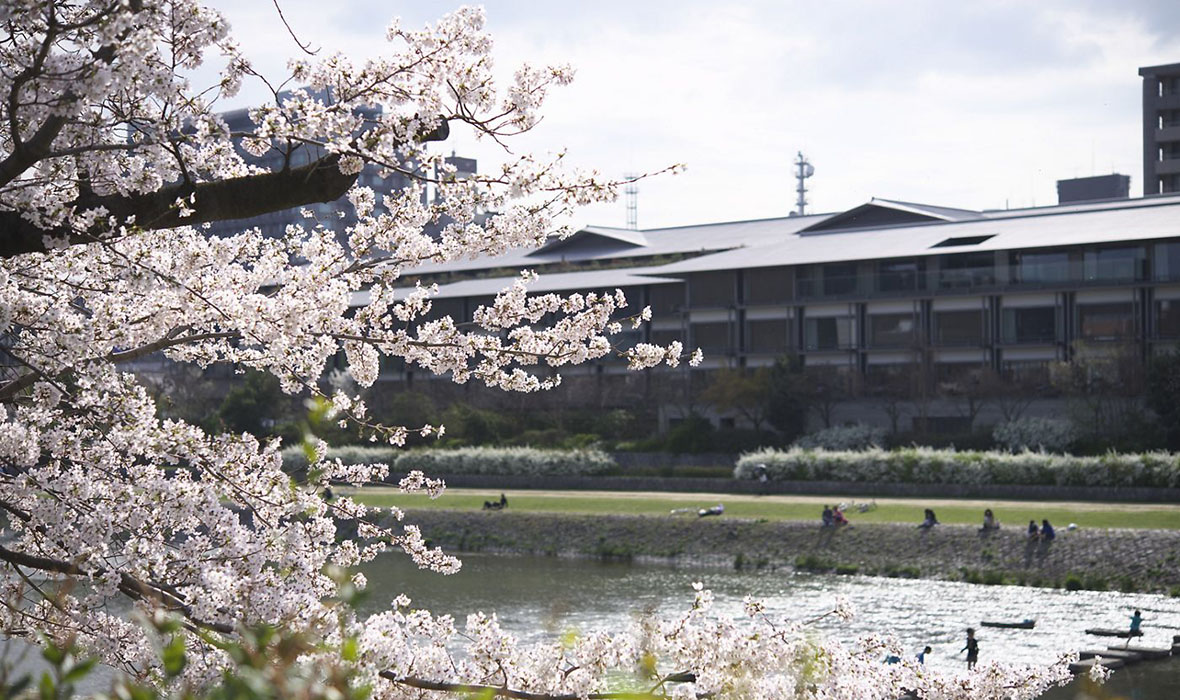 Less known for its cherry blossoms than its beef, Kobe, too, has plenty of cherry blossoms outside of the city area to please passing guests, and the French architecture and dishes from chef Hiroshi Yamaguchi make the Kobe Kitano a promising stay. Similarly, in Osaka, the cherry blossoms – famous for the blooms in Kema Sakuranomiya Park and around Osaka castle – visitors will find Western-style luxury at the St. Regis Osaka.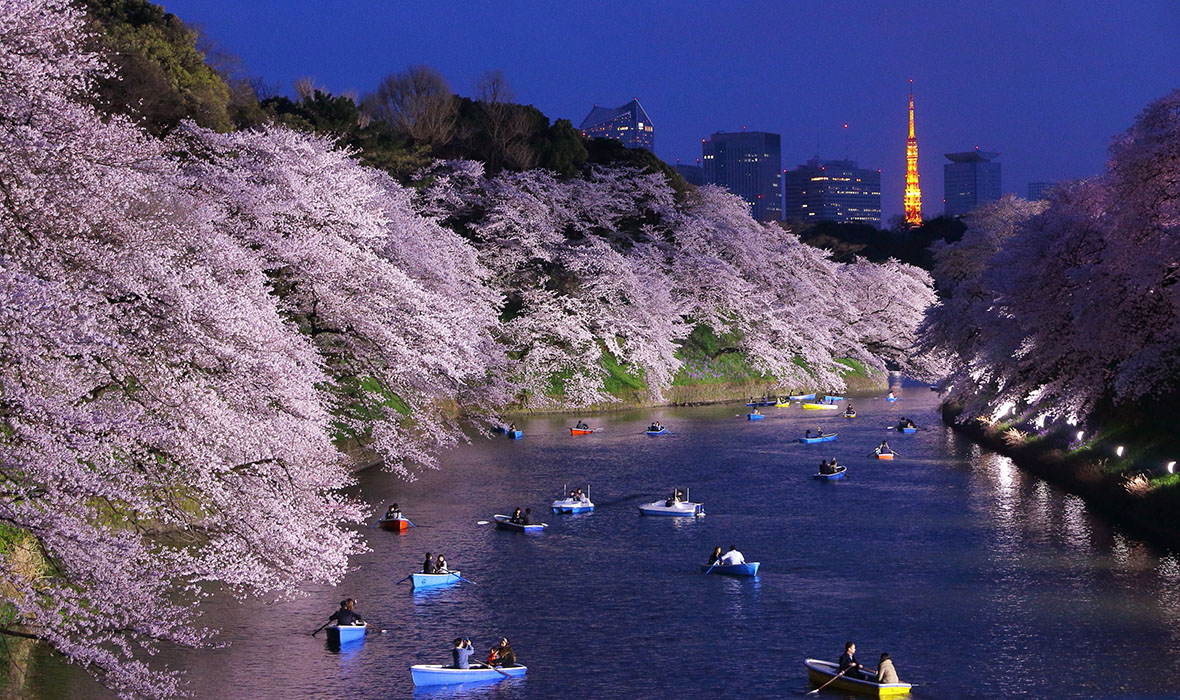 Moving on to that immortal hub of Tokyo, the options to see cherry blossoms in one of Asia's most dynamic cities are seemingly endless. But before travelers head to Ueno with their camera in hand, there a few luxury hotels that deserve a mention for their proximity to the flowering cherry blossoms and their ability to get in the spirit of the season.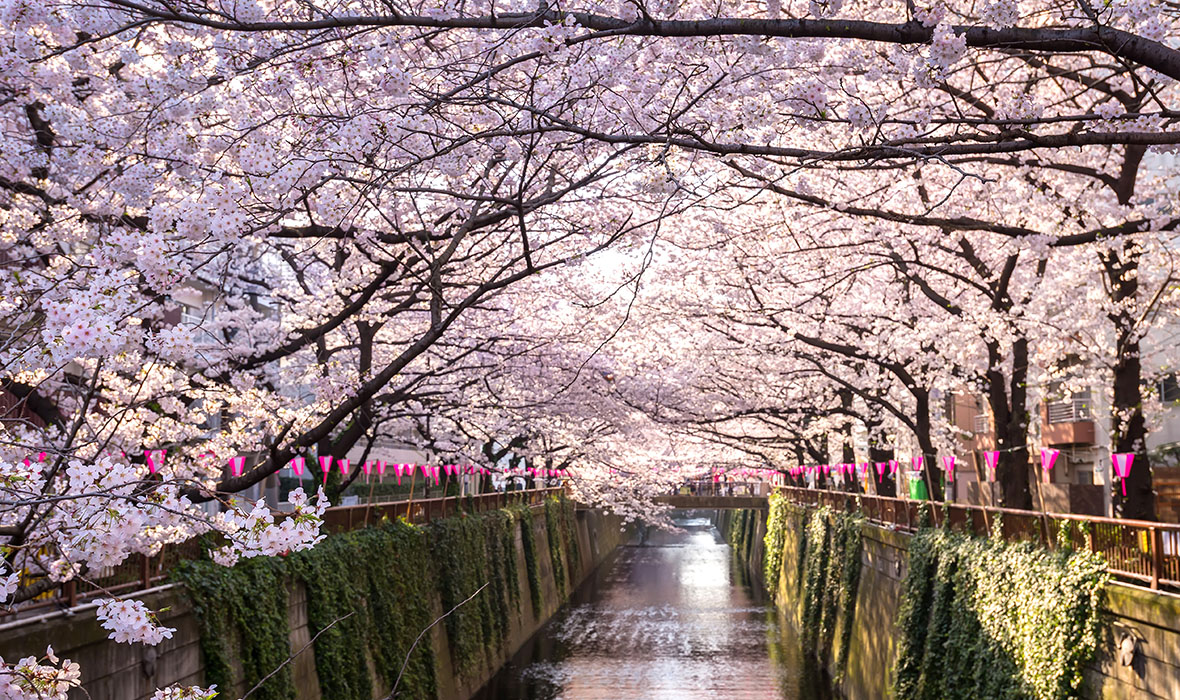 The Aman Tokyo is a good base anywhere in the world and the pink, cherry blossom-themed Sakura-Yuzu martini is an added bonus. Over at the Peninsula Tokyo, even the indoor are covered in cherry tree boughs, with sakura cocktails and sakura popcorn waiting. Once in Tokyo, visitors will be spoiled for choice: Shinjuki Gyoen, Meguro River, Yoyogi Park – cherry blossoms are everywhere, predicted to begin this year on March 18.
The Tokyo Station area as well is known for its cherry blossoms, and the Mandarin Oriental is conveniently located for exploring the area.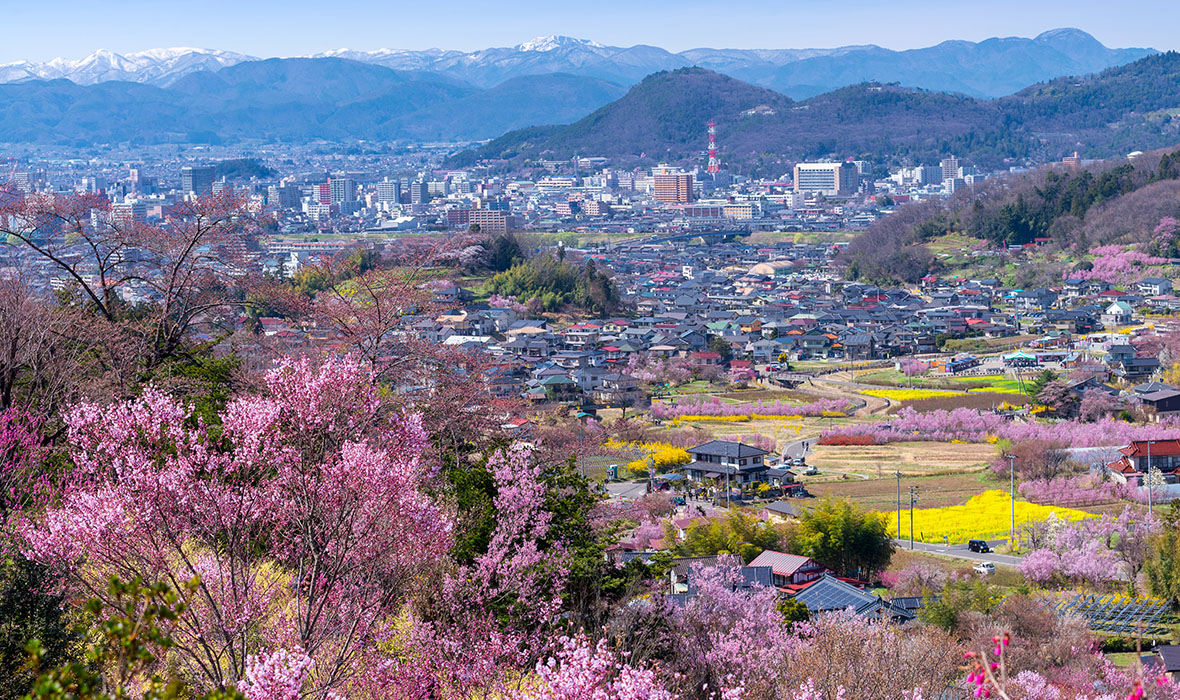 Luxury is a little harder to come by in Tohoku, and guests will be better off trying out some of the more exclusive ryokan options. There are luxury choices such as the Sakan and Saryo Soen in Sendai, but the whole point of Tohoku is to get out into the mountains, rivers, and valleys and go exploring. In fact, much of what makes Tohoku special is that – despite Japan's reputation for modernity and development – much of this region is underdeveloped and isolated.
One of the most natural blossoming scenes for cherry blossoms in Tohoku is Hanamiyama Park in Fukushima, and if the weather is right, travelers will catch a peek of the snow-capped Azuma mountains next to the pink blossoms. Over in Iwate, Takamatsu Park's lakeside scenery is fascinating and the Shiroshi Riverside in Miyagi is worth a look.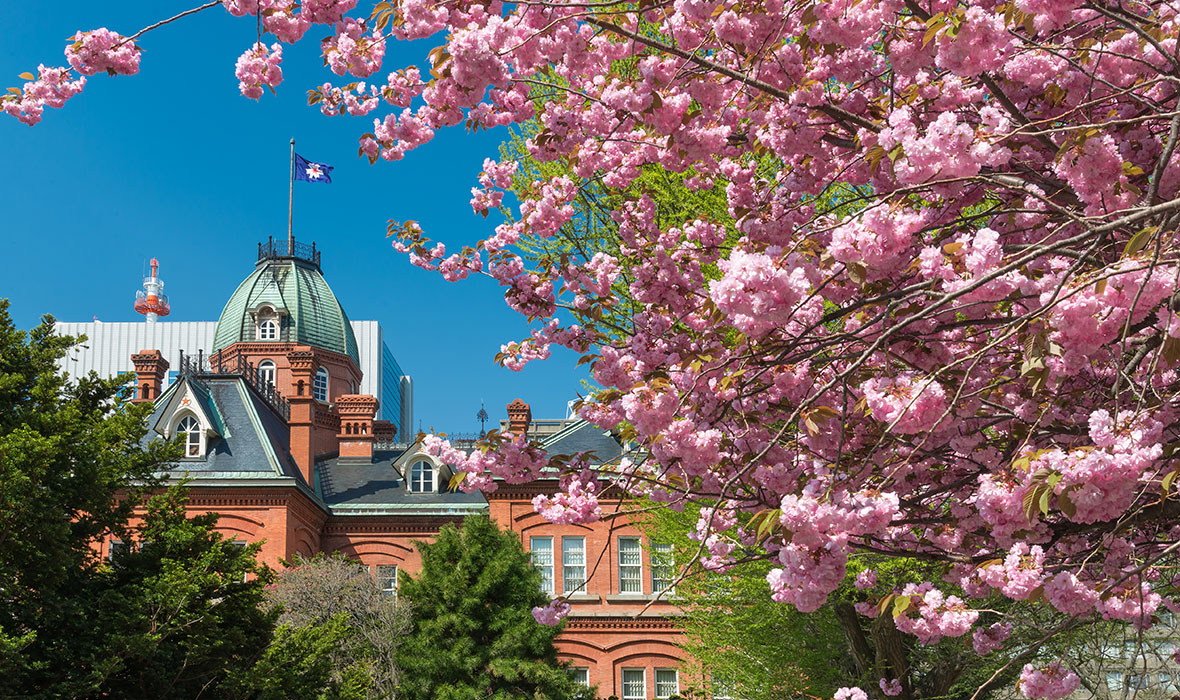 Hokkaido is Japan's last major region to see the cherry blossoms; it's also some of the best. The blossoms this year won't open until May 3 in Sapporo. Whereas most in Japan will be wrapping up their winter clothes in March, Sapporo will be having its winter festival next month, and the cherry blossoms seem a very long way off indeed. Hokkaido Shrine, Hiraoka Park, and Nakajima Park will all be great spots for viewing the cherry blossoms around Sapporo, and recommended hotels include the Sapporo Grand Hotel and the out-of-the-way Chedi Tomakomai Hokkaido.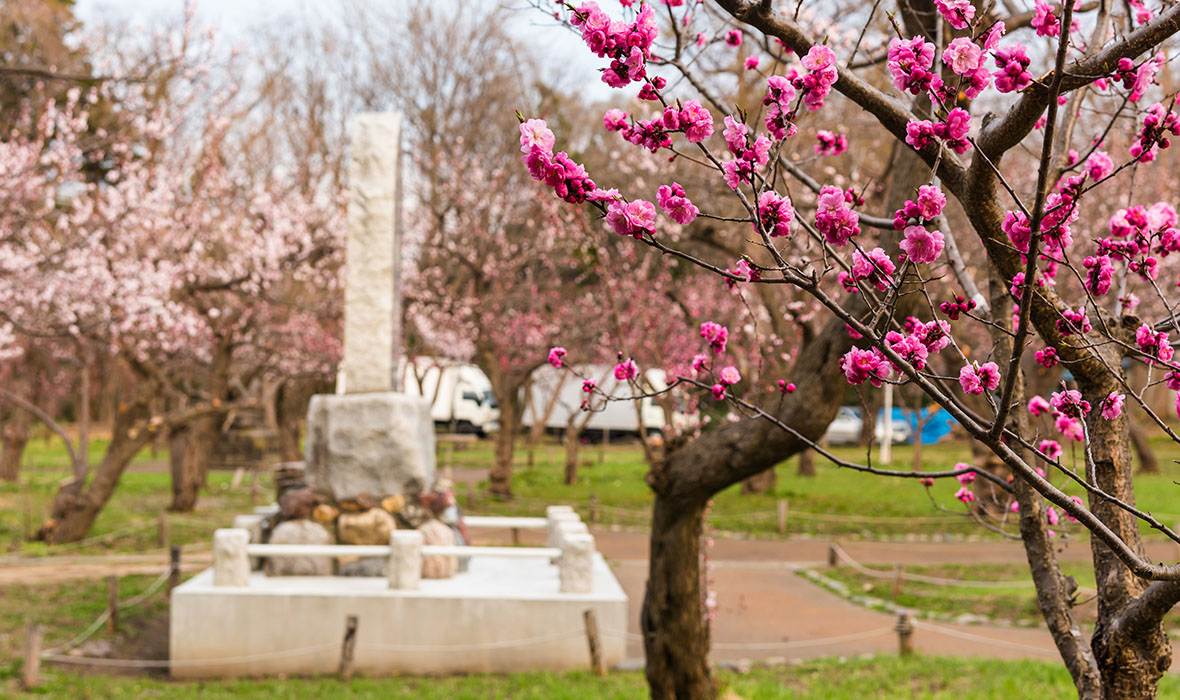 Niseko, too, has cherry blossoms; skis safely packed away, travelers will be able to find them in nearby Kawazu – with no shortage of ski chalet's off season. Famously, Fort Goryokaku in Hakodate turns almost entirely pink with the blooms, and there are more than 2,000 cherry trees in Moere Numa Park.