WRITTEN BY
Editorial Team
PUBLISHED ON
January 24, 2018
LOCATION
Japan

For a large group of friends or family hoping to get away from it all in the Land of the Rising Sun and hit the perfect powder at Niskeo, buying out a luxury ski chalet is the best option for a group of ultra-luxe travelers. There are many types of visitors to Niseko; some want the skiing, some want to sip cocktails by the fire, others want to bask in Japanese culture. These chalets have all three.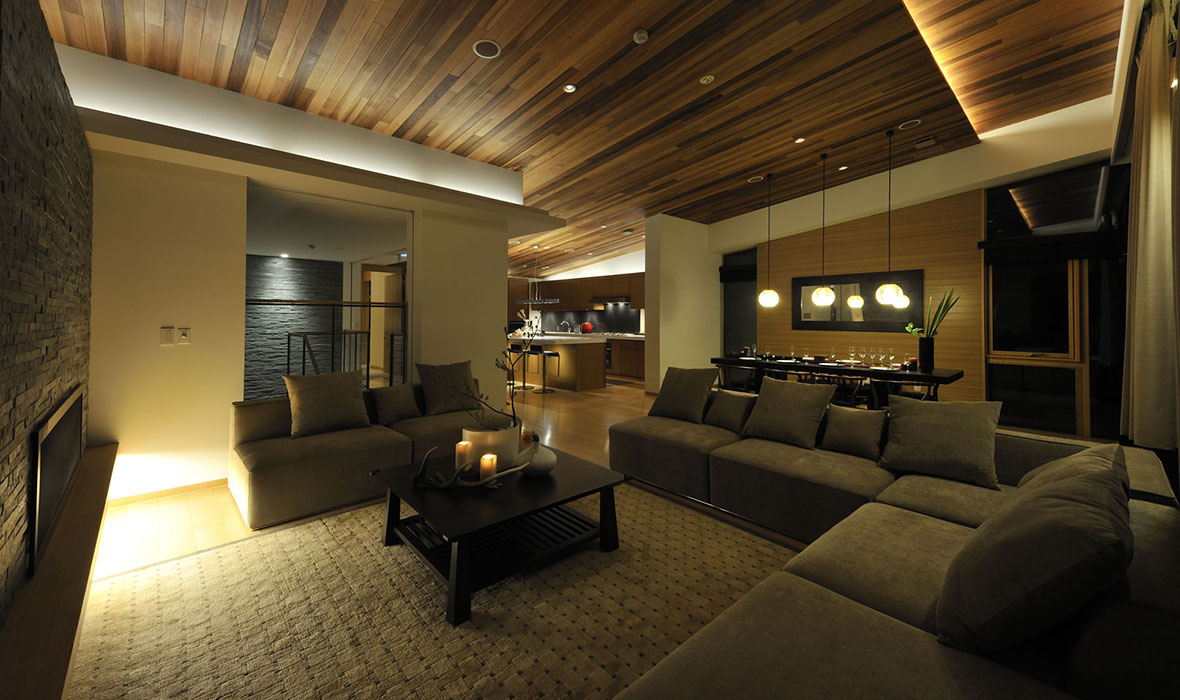 If you're looking for a luxury ski chalet in Niseko, you're going to be looking at Niseko Company properties.
With six bedrooms and five bathrooms and a whopping 440 square meters, this three floor chalet with nine-meter ceilings can hold more than 17 visitors. Altogether the rooms include three double twin rooms, 1 tatami room that can hold three, one king-sized room, and a kids' room with two bunk beds.
Besides being in the conveniently-located Middle Hirafu Village, all visitors will get a kick out of the fulsome views of Mount Yotei. Until March of this year, the house comes with the free use of a 4×4 van – great for moving your ski equipment or your big group around Niseko – as long as visitors have an international driver's license.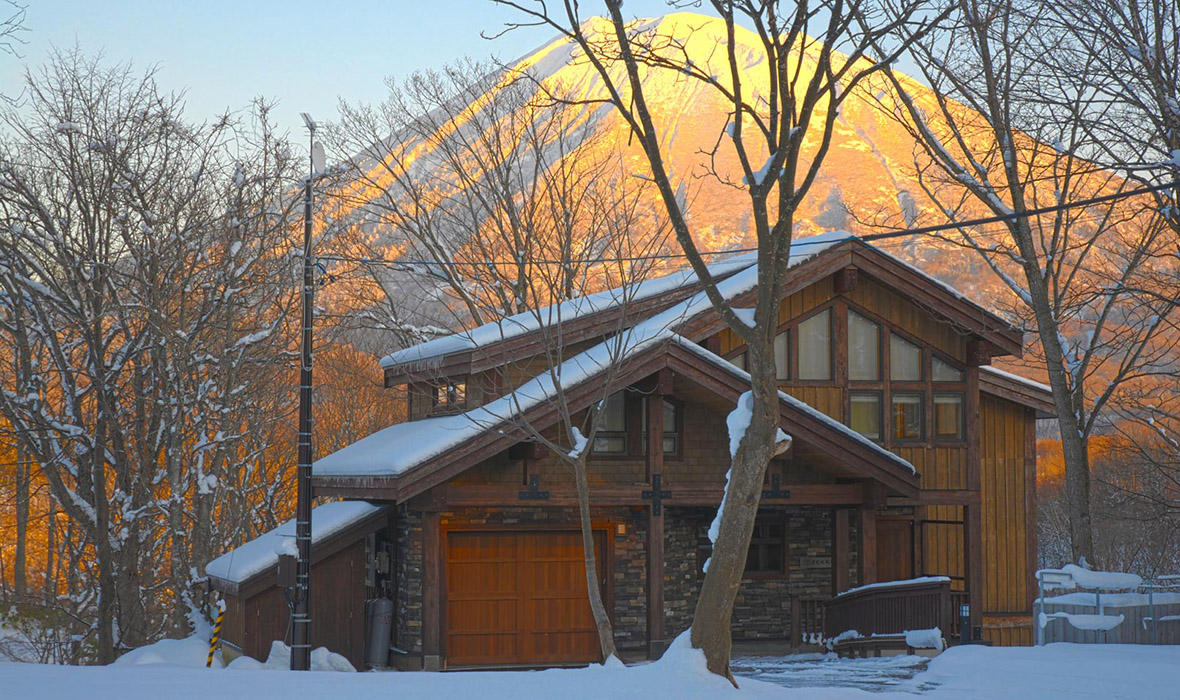 Still with Mount Yotei in view, the slightly smaller 364-square-meter Zekkei is found in the main village and features three high-ceilinged floors.  It was also Niseko´s first private home to be fully heated by environmentally-conscious geothermal heating. More centrally located than many Niseko chalets, Zekkei is found in lower Hirafu.
Eschewing the modernists designs often found with high-end ski chalets in Japan, the Zekkei is very Western in design, featuring an open-plan living and dining area characterized by Canadian wooden beams. The dining area is highlighted with a handmade Siberian elm wood table.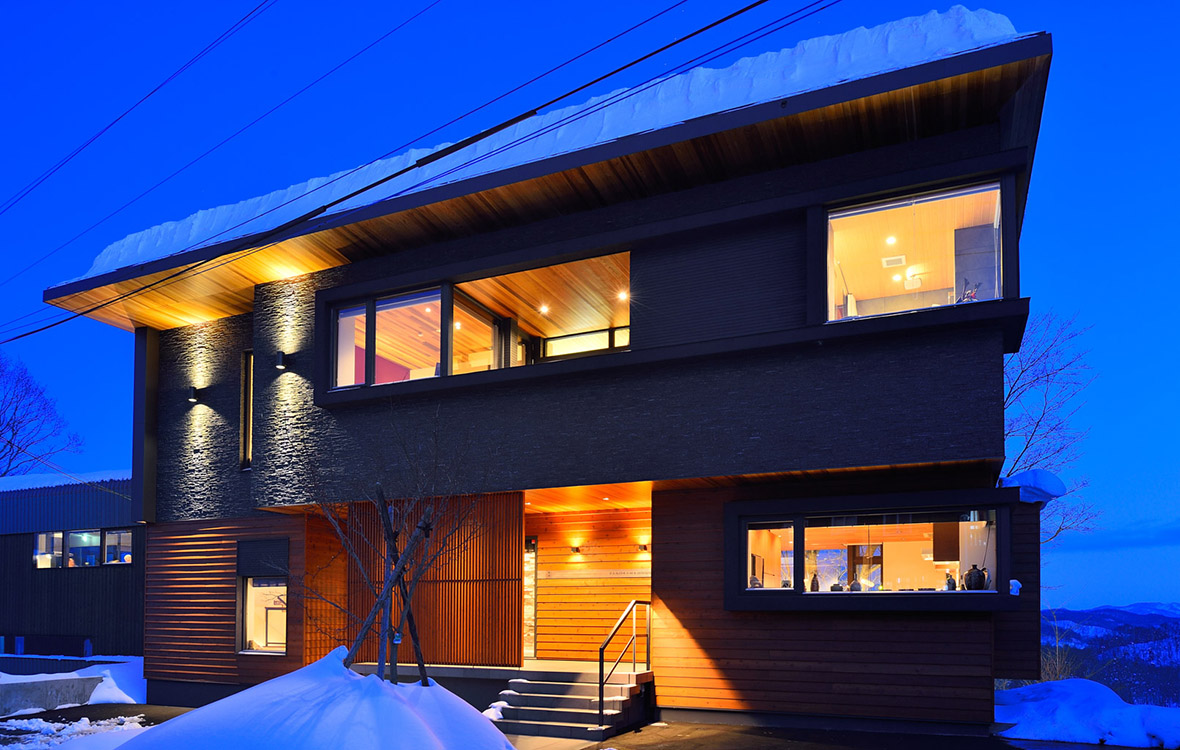 The largest mentioned herein in terms of floor space – at 475 square meters – the Panorama can accommodate 14 guests. The stark, grayish black and wooden design is a stark contrast to the surrounded hills coated in winter white. The impressively isolated balcony features a peaceful view of the snows in winter and the greenery in spring.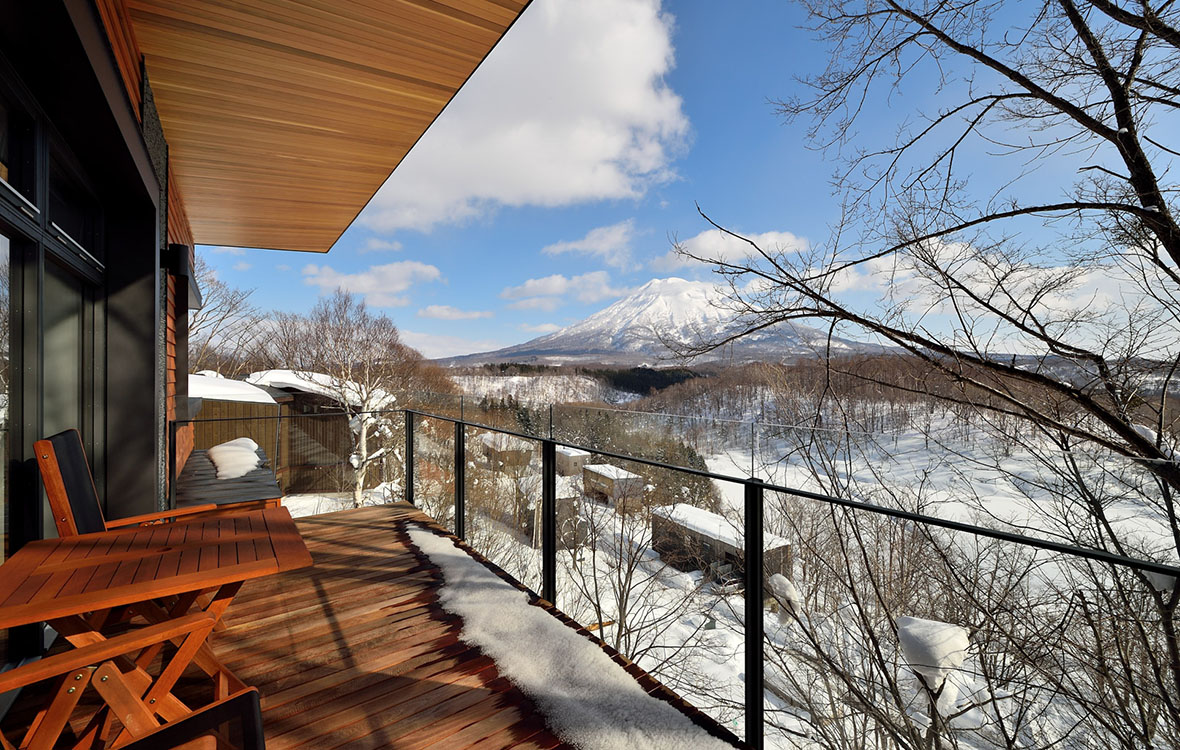 Found in the lower end of Hirafu Village, the six-bedroom chalet with en-suite bathrooms is ideal for a birthday party where couples can retire to their own rooms and en suite bathrooms for a bit of peace after a long day of skiing. Two rooms have balconies with seating outside, and one of the bedrooms is ideal for kids with two bunk beds.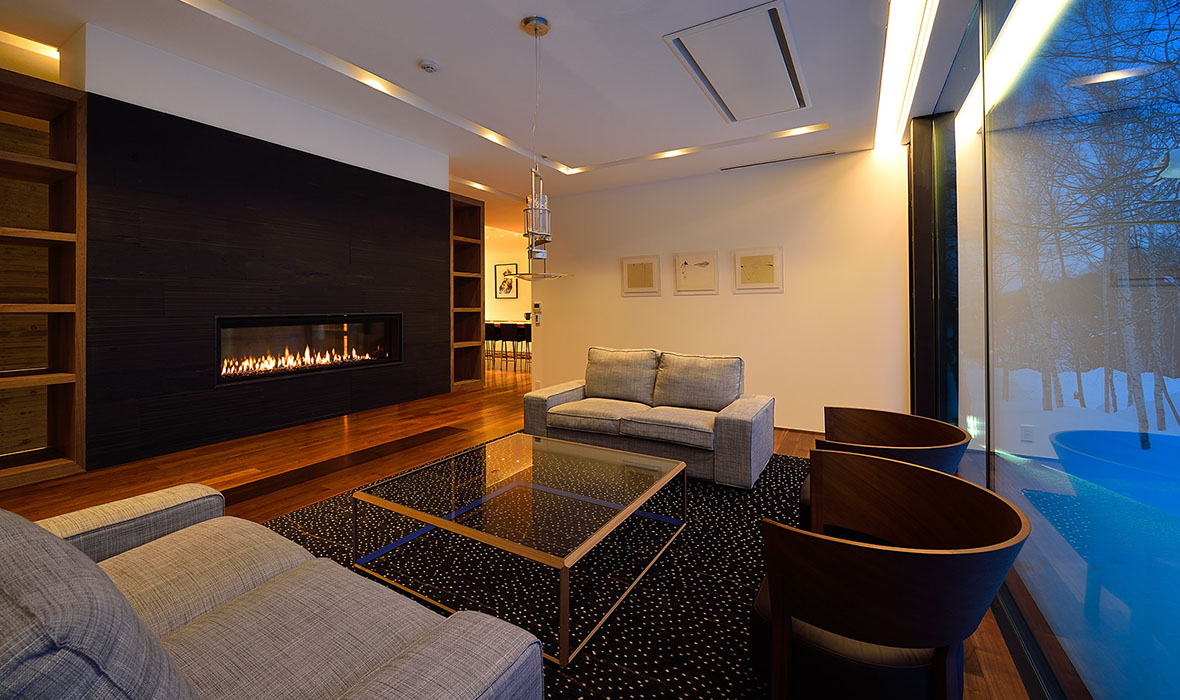 A recent build finished in 2016, the Mukashi Mukashi has an elegantly futuristic design: floor-to-ceiling windows, right-angled façade, and a functional garage. The minimalist design both indoors and outdoors provides a homey feel with a little less than snug aesthetic – at more than 450 square meters.
In addition to the six-bedrooms specs, the Mukashi Mukashi also features a nanny room, and a ski-dry room with seating for four people.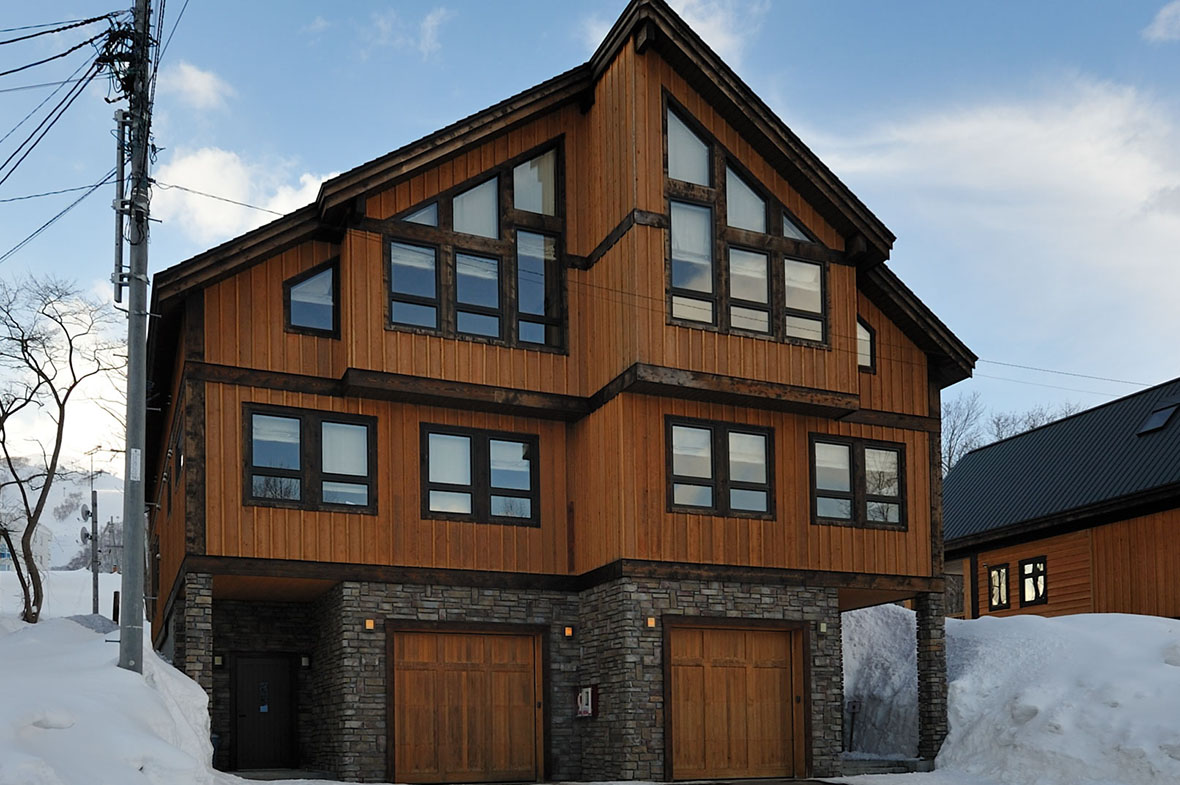 For a slightly smaller birthday, there's the five rooms and five-star comfort of Old Man Creek A and B. Capable of accommodating 10, the Old Man Creek A and B properties are 276 square meters of peace and quiet.
The mountainside Old Man Creek A and B features vistas of Mount Yotei and the Hirafu ski area. Similarly designed these two chalets are a comfortable design mix between modern and traditional Western ski retreat designs.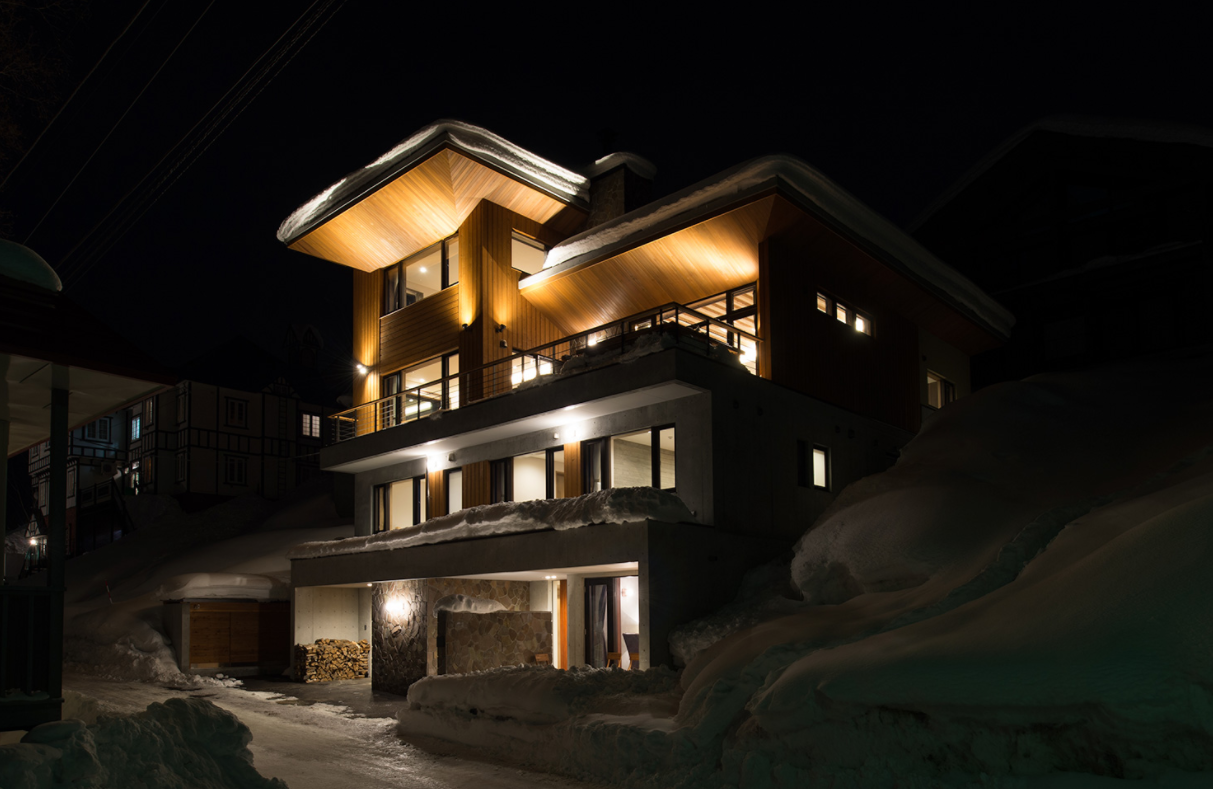 Away from the Niseko Company line and for more of a "party" feel about it, the Hakuchozan in Hirafu Village has seven beds and can fit 16 comfortably. With chauffeured luxury vans and the usual amenities, the Hakuchozan is for peaceful days skiing and exploring, but there is also room for raucous nights.
The wood-burning fireplace and 80" flat-screen are par for the course when it comes to luxury ski chalets in Niseko, but the Hakuchozan also boasts a "ManCave" bar and a Hong Kong-style karaoke system. Outdoors – and with unobstructed views of Mount Yotei – Hakuchozan features a fire pit and infra-red BBQ to compliment the outdoor Jacuzzi.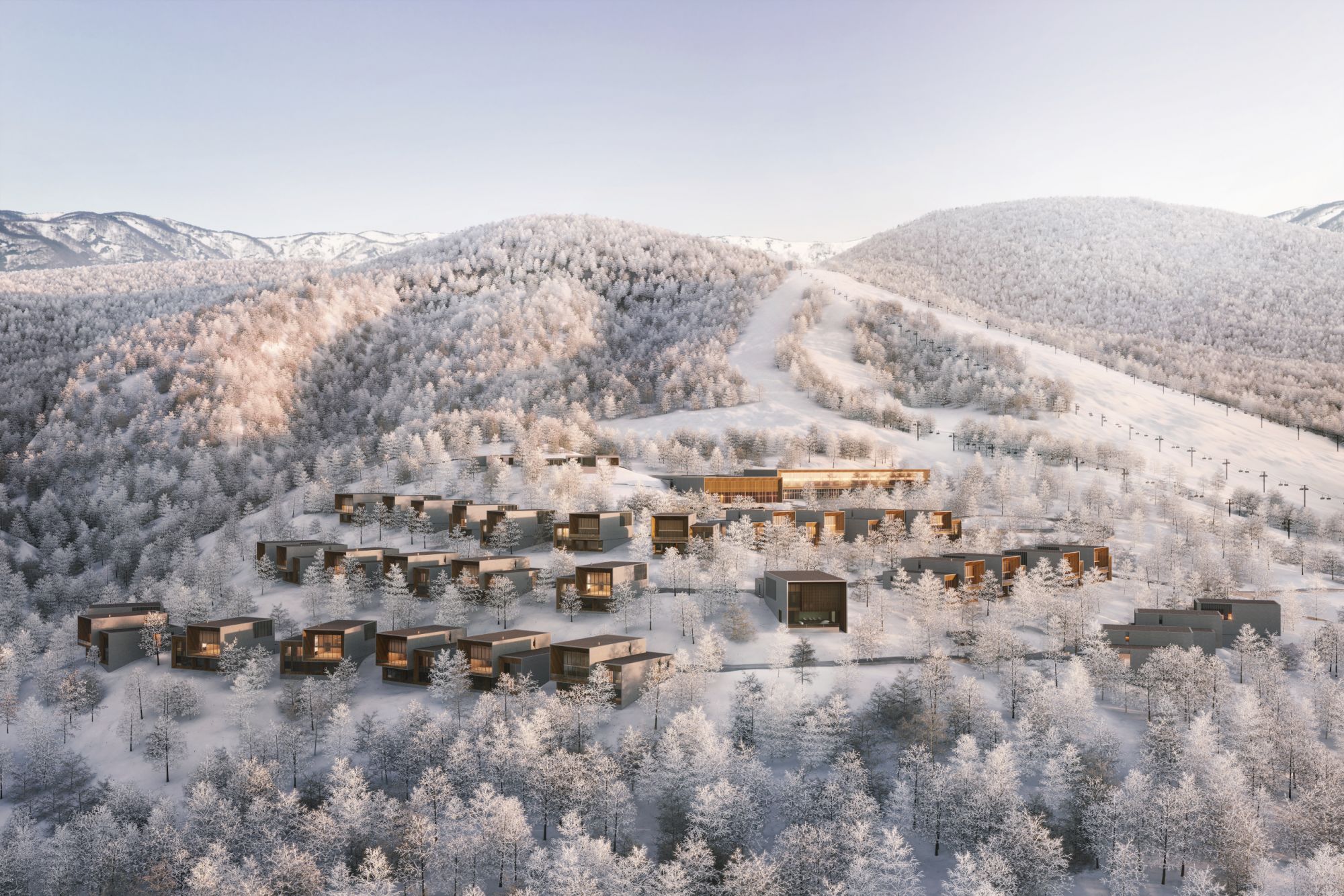 Slated to open in 2023, High on the slopes of Mount Moiwa, under the watchful eye of Mount Yotei, lies Aman's fourth Japan property, Aman Niseko. The resort provides the perfect base for skiing and snowboarding in Hokkaido's powder-rich winters, as well as hiking, mountain biking and river rafting in the warmer months. Designed by the late Kerry Hill, Aman Niseko's style is clean and contemporary, with subtle nods to the traditional motifs of the Ainu, Hokkaido's indigenous community. The 30 suites offer sweeping mountain views, while the main pavilion houses communal spaces such as a living room, two restaurants (plus a private dining space), a bar, whiskey and cigar lounge, library, ski retail area and lockers, a boutique, as well as a gallery. Wellness facilities include a thermal spa, indoor and outdoor onsen (hot spring bathings pools, which are a staple of Japanese culture and a signature experience in Niseko), Finnish saunas, Watsu chambers, cold plunge pools, steam rooms, hammams and a range of "experience showers."