Kyoto's reign as the cultural capital of Japan is one that will continue on for eons. The city epitomizes when the perfect harmony between the nation's history and the emerging contemporary tastes, and ryokan Yoshida Sanso embodies the philosophies of Kyoto quite unlike any other accommodation. A ryokan in legacy, Yoshida Sanso offers something for those who want to eschew the modern world, without abandoning modern, luxury, creature comforts.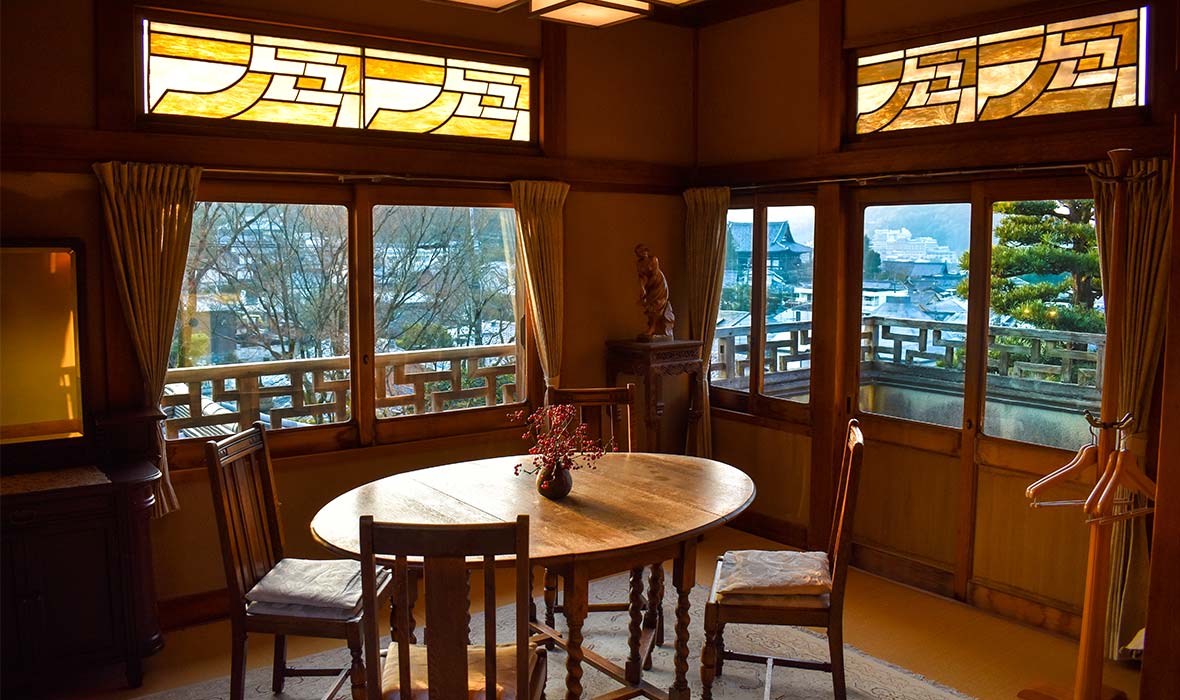 Sure, Kyoto is no great tourist secret. The central arteries of the city are clogged with an ever-expanding tourist population. But go a little further, open your mind, be willing to seek one of a kind experiences, and Kyoto reward you with illusive opportunities, moments of unparalleled beauty, and insight into a pocket of Japan that will forever be known as one of the world's greatest cultural cities.
Yoshida Sanso is situated just outside the central city limits, at the foot of Mt. Yoshida. The ideal locale, it's distanced far enough from the manic energy of the inner-city but offers sweeping views of Kyoto from its second-floor bedrooms. The design of the space was carefully considered to frame the magnificent view of Mt. Daimonji and Kyoto's eastern mountain range.
The historically significant sites of the Ginkaku-Ji temple and Philosopher's Walk are both under a leisurely 20-minute stroll away. That said, once you set foot on the grounds of the charming inn, any craving to even leave the premises will quickly dissipate.
It was once the residence of Japanese Prince, Higashi-Fushimi, and grandfather of Japanese Emperor Akihito. Built in 1932, it's clear that the architects and designers responsible for crafting the shoin style ryokan had an appreciation for the grandiose and an immaculate eye for detail in equal, balanced measure. The building is crafted with Japanese cypress and decorated with flourishes of the Chrysanthemum Seal, also known as the Imperial Seal of Japan. It is one of the very few private spaces allowed to display such decoration.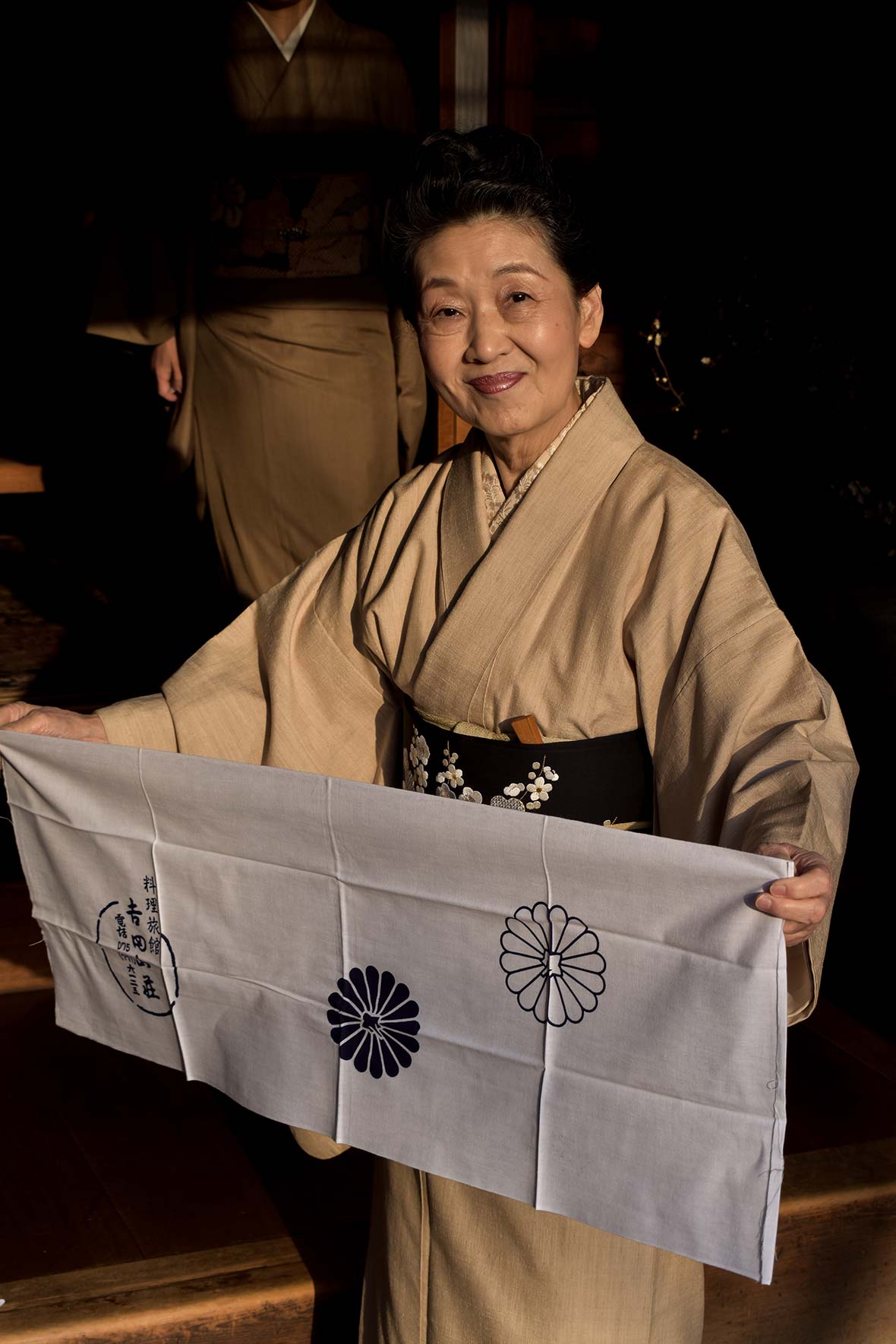 As a piece of architecture, Yoshida Sanso is a study of Japanese design, authenticity, and the aesthetics of wabi-sabi, an appreciation of understated beauty. This aesthetic ideology continues through from the facade and communal areas onto the spacious, minimal traditional bedrooms which are complete with tatami-mat flooring, futon bedding, and simply accessorised with sliding doors, flower arrangements, and a wooden table with floor seating.
The ryokan has three rooms in the main house, one room on the first-floor 'Nanten,' and two rooms on the second, 'Fuku' and 'Kotobuki.' A little local tip is to request the Kotobuki room in spring, as it offers the best views of the private garden's soft pink cherry blossoms. All of the rooms have access to a communal bath, which is big enough to accommodate two or three people, but it can be occupied as a private space, just simply lock the door behind you.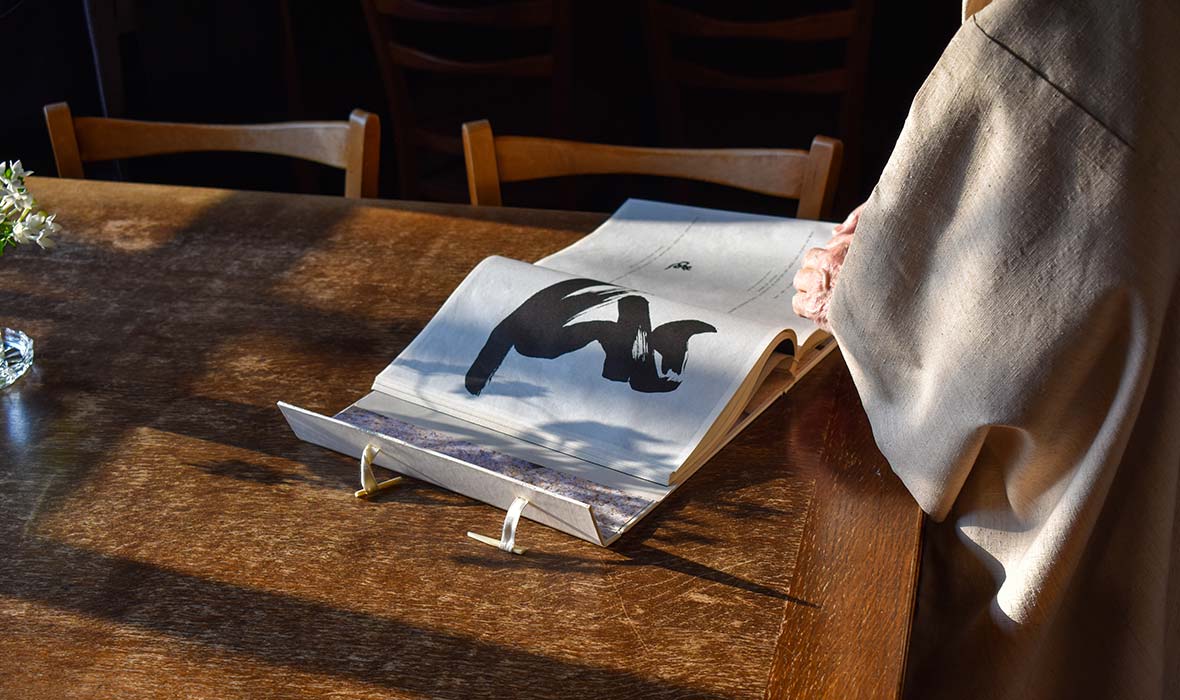 There's also one additional fourth space on the residence, the Hanare Detached Suite nestled in the Japanese garden. The suite is designed in an architectural style known as sukiya and was constructed from the highly prized Kitayama sugi sourced from northern Kyoto. Its remote ambiance and old world charm the perfect place to deep dive into that digital detox and really embrace your zen.
A proudly family-run affair, Yoshida Sanso prides itself on offering the utmost in hospitality, without ever being overbearing. Upon arrival, all guests are greeted with Japanese tea, and sweets, accompanied by individualized poems handwritten in calligraphy by the hotel's owner. While, upon departure, you 're gifted with a small hachimaki towel emblazoned with the chrysanthemum crest, so you can have a piece of Yoshida Sanso luxury to treasure long after check out.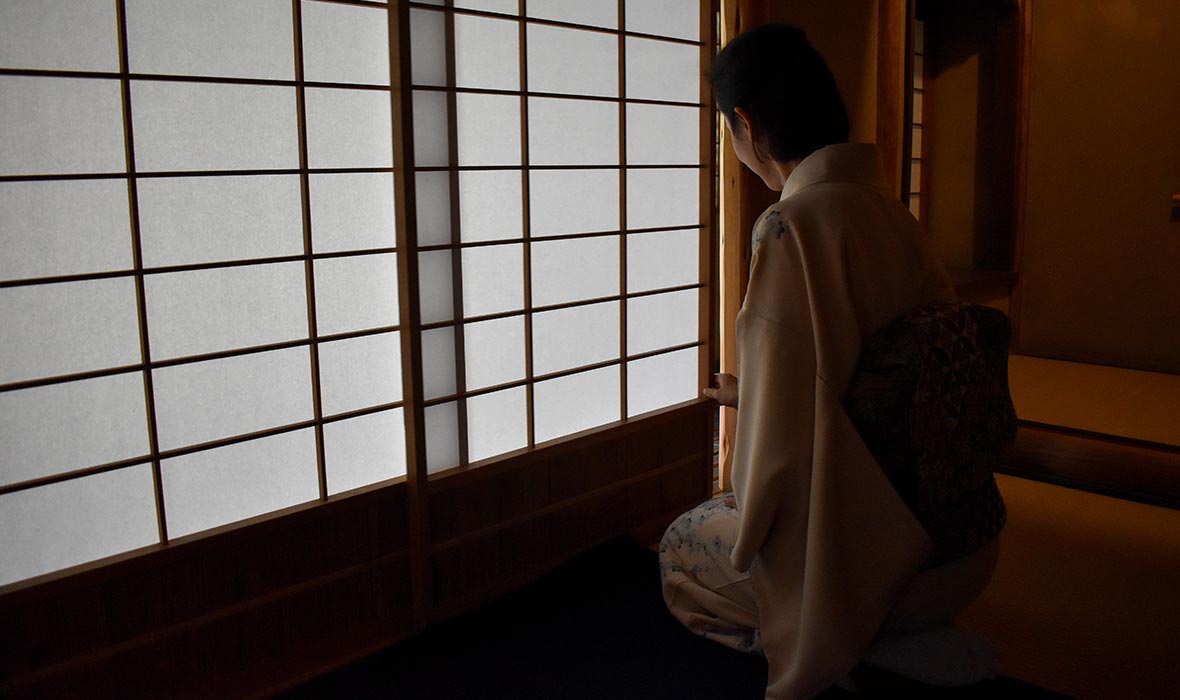 Food is an integral element for any ryokan stay, and it's clear that the cuisine is just another carefully considered element of Yoshida Sanso's narrative. For dinner, the ryokan offers Kyoto-style kaiseki meals consisting of around 10 elegantly plated dishes. Changing from season to season to provide the best the area has to offer, the artfully displayed plates are crafted from fresh produce found in and around the Kyoto area including Japanese beef, fresh tuna sashimi, and wild mountain vegetables.
Breakfast at Yoshida Sanso is a choose your own adventure style affair with Japanese or Western offerings. The first consists of fish, salad, tofu, soup and more, while the latter is made up of an omelet, sausages, bacon and fresh pastries and jam. If you're extra peckish, or just don't want to leave the premises, there's also an optional kaiseki lunch and a detached European-influenced cafe which opens after breakfast service.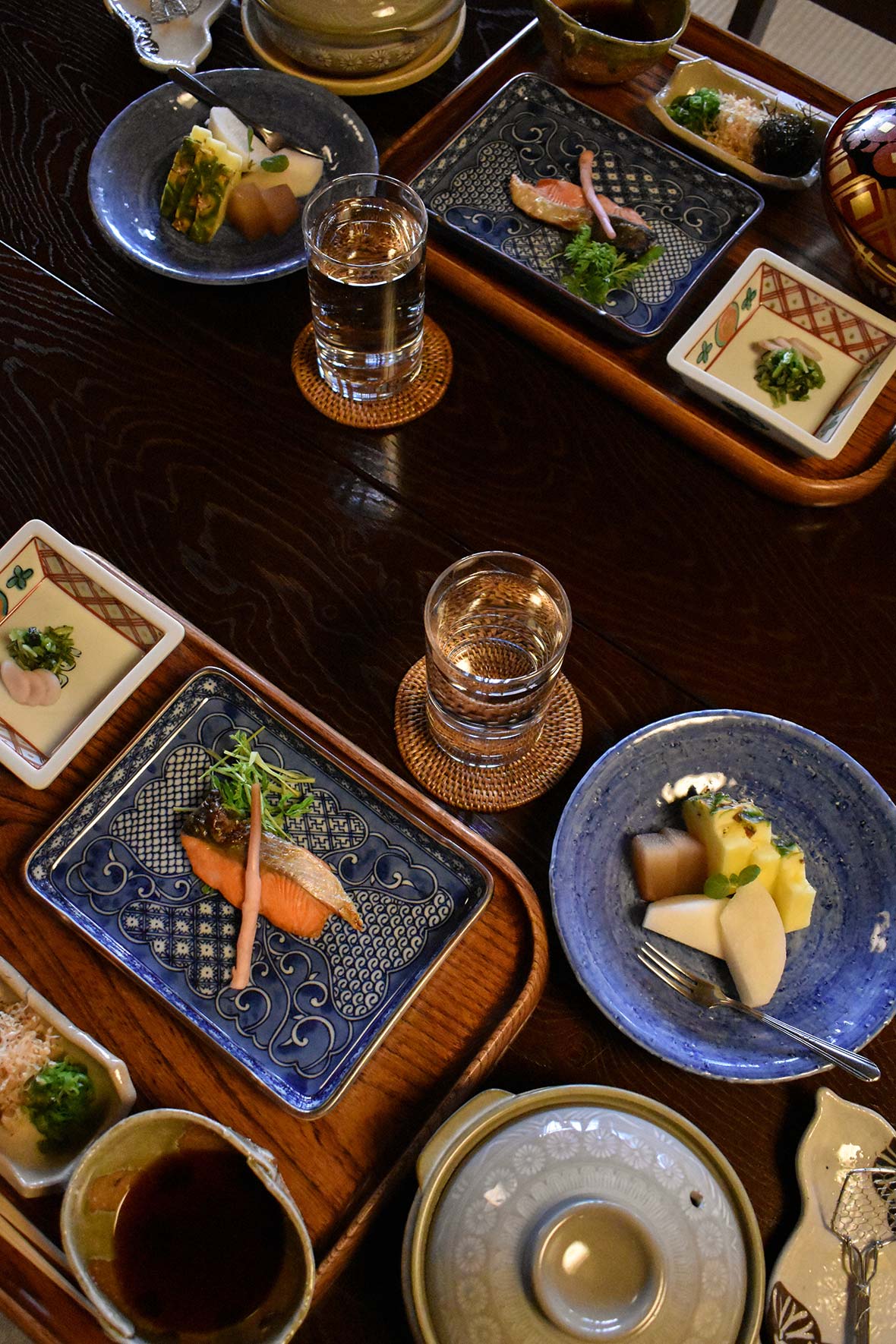 What makes Yoshida Sanso such a magnificent place beyond its superior luxury facilities and royal treatment is that every inch of the space oozes traditional Japanese charm, but space doesn't feel old. It's the epitome of historical Japanese wellness and luxury reintroduced to a modern market.
If you plan on visiting this corner of Japan should take advantage and visit nearby Mt Koya, one of Japan's most spiritually significant locations. The temple-dotted, monk populated nearby mountain retreat is an excellent place to embrace the age-old tradition of shinrin-yoku (森林浴) also known as 'forest bathing.' Here you can also sample world-class, wholesome vegetarian cuisine and see a side of this multi-faced county the less inquisitive tourist typically overlooks.
Today in a time of fast-moving tourist numbers, there are pockets of Kyoto and Osaka embracing the slower paced way of life. By building on the natural beauty and incredibly underrated facilities on offer, the area is cultivating a wellness scene unlike any other on the map right now. While southeast Asian wellness hubs the beachside meditation and yoga all tied up, Kyoto and Osaka offer a different side of wellness, and all begins right here at Yoshida Sanso.