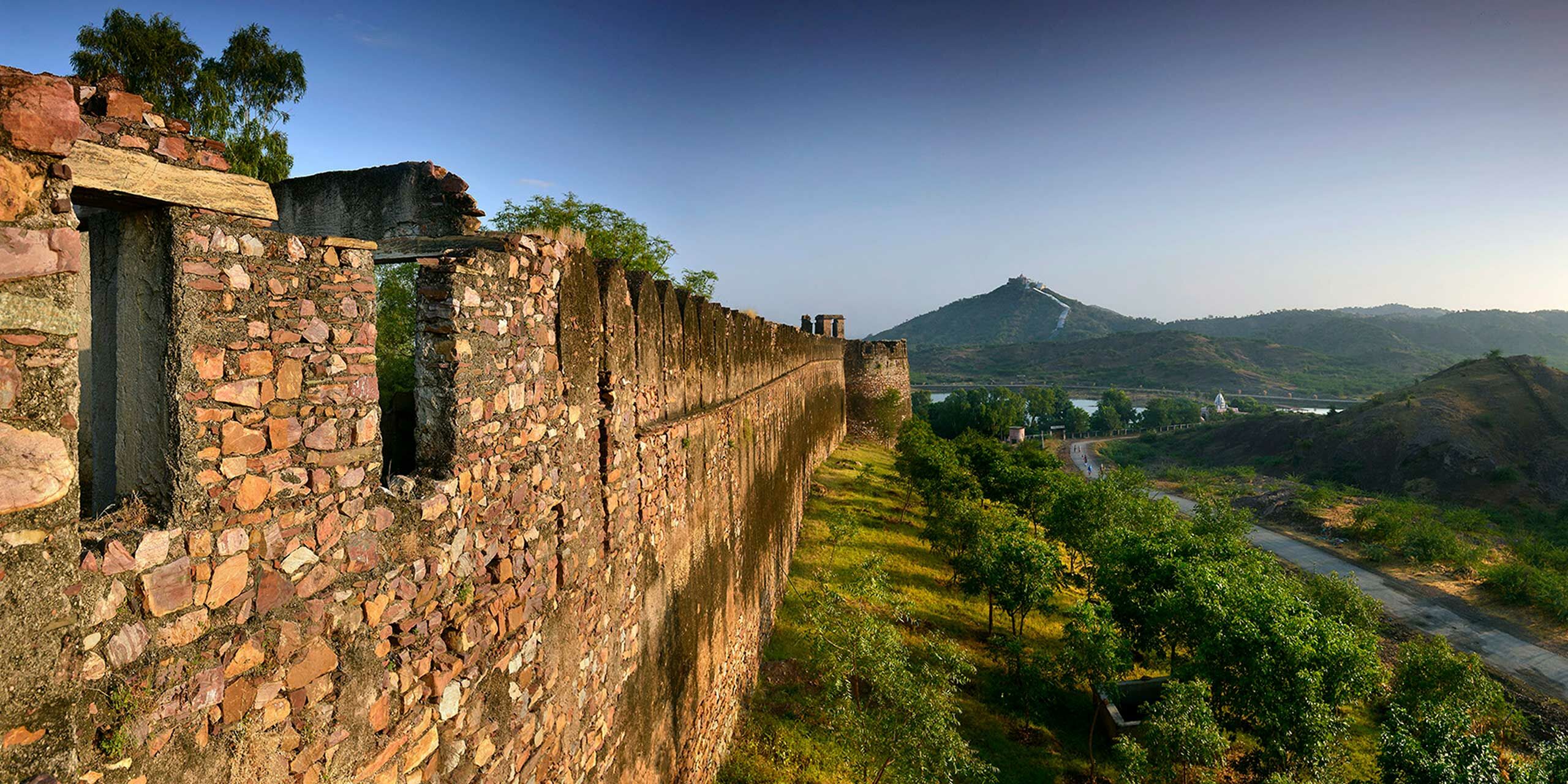 Just as Six Senses Fort Barwara gave news of its debut, India announced that it is reopening for international travel, a good sign for travel in India in 2021. The 14th-century fort was converted by Six Senses into the well-being sanctuary for which the brand is so well known.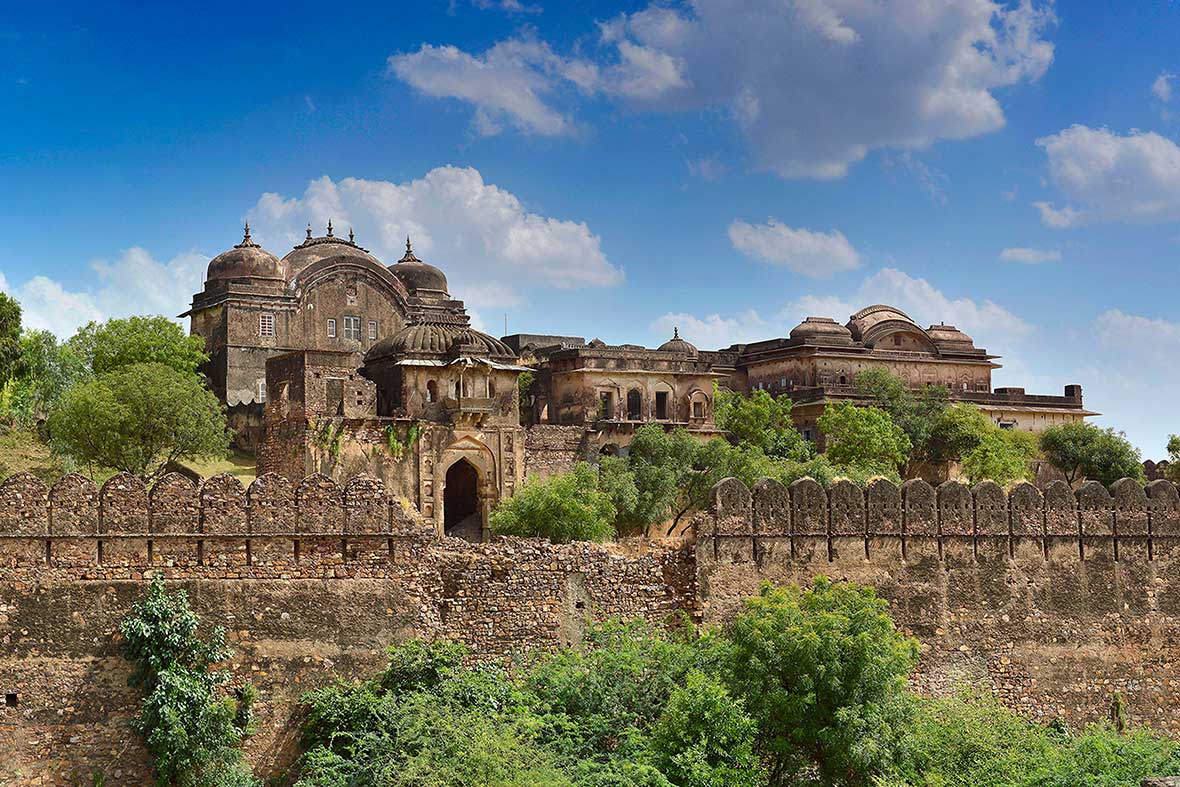 Originally owned by a Rajasthani Royal Family, Six Senses Fort Barwara faces the Chauth ka Barwara Mandir temple, and conservation efforts for the hotel incorporate two palaces and two temples within the walled fort.
Six Senses Bawara features 48 suites ranging from 753 square feet to 3,014 square feet. The East Wing overlooks the countryside and the West Wing offers views to Barwara village and beyond.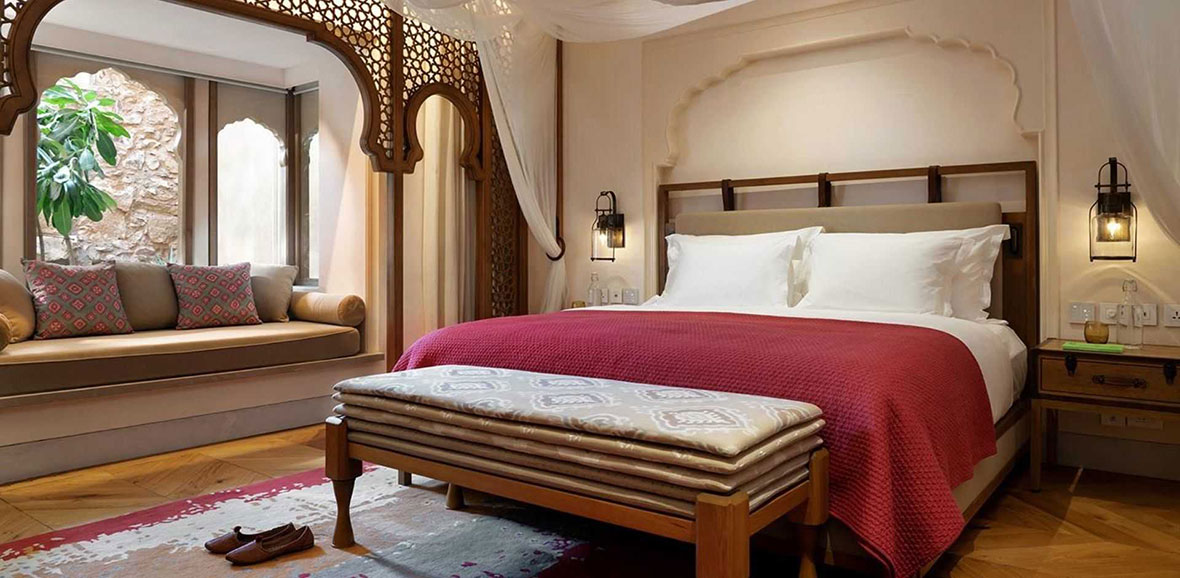 The landscaping, according to information from Six Senses, integrates endemic plants and water features, and the property works with the local community to rewild the forests to the east, this includes removing invasive species such Prosopis Juliflora and by planting native and endemic trees and plants.
The 700-year-old palace and temples have been restored using traditional building techniques used in Rajasthan, Six Senses says, but also includes elements of efficient design elements such as rainwater collection tanks and solar panels to complement rather than detract from the beautiful and historic architecture.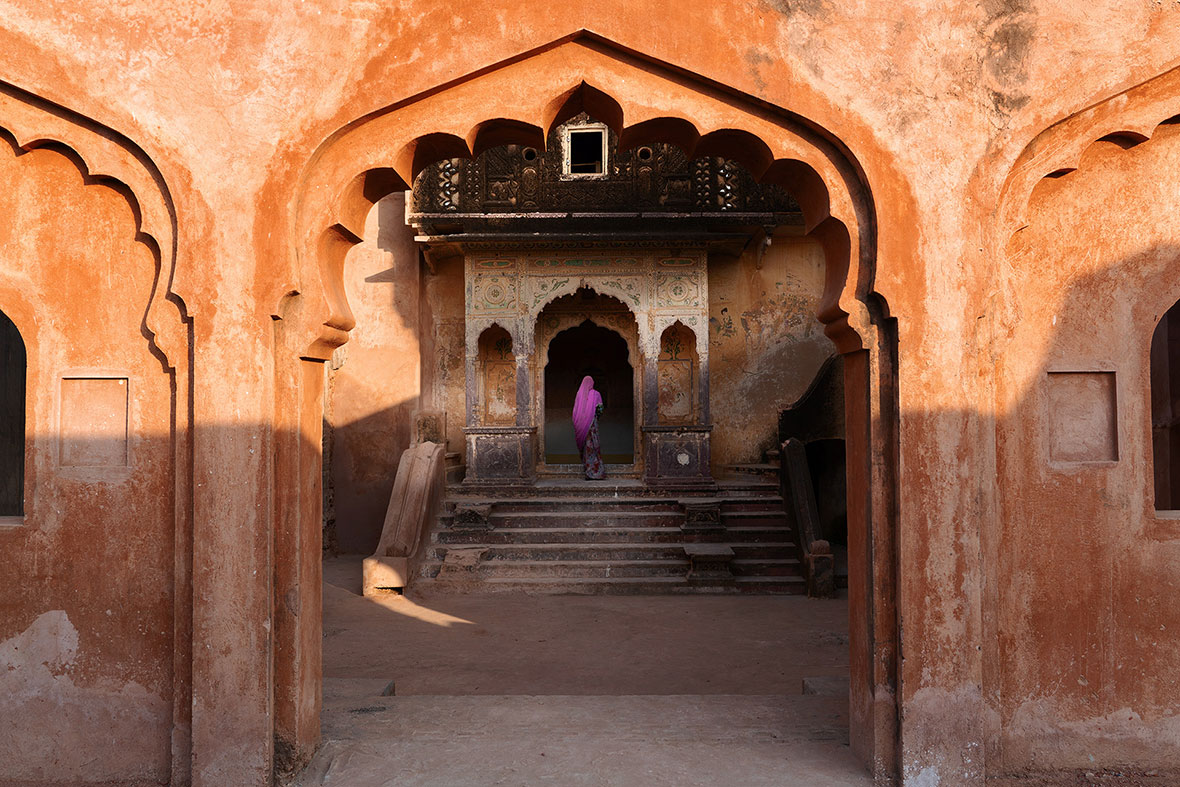 For the wellness-inspired foodie, Six Senses Bawara features several varied dining venues. The Cortile is located within a leafy courtyard serving international and Indian specialties, according to Six Senses, and private dining areas are housed within the former observation tower of the fort. Roohani, overlooking overlooks the historic domes of the fort, and serves seasonal menus curated by Guest Chefs.
For more casual dining Rani Bagh serves fresh fast casual cuisine from an open kitchen, and the Rajawat Room is located within Mardana Mahal (the male palace) and serves creative concoctions along with an extensive list of spirits. Destination dining is available at various locations around the fort and sundowners can be had at the Viewing Gallery with views of the north across the Barwara Lake.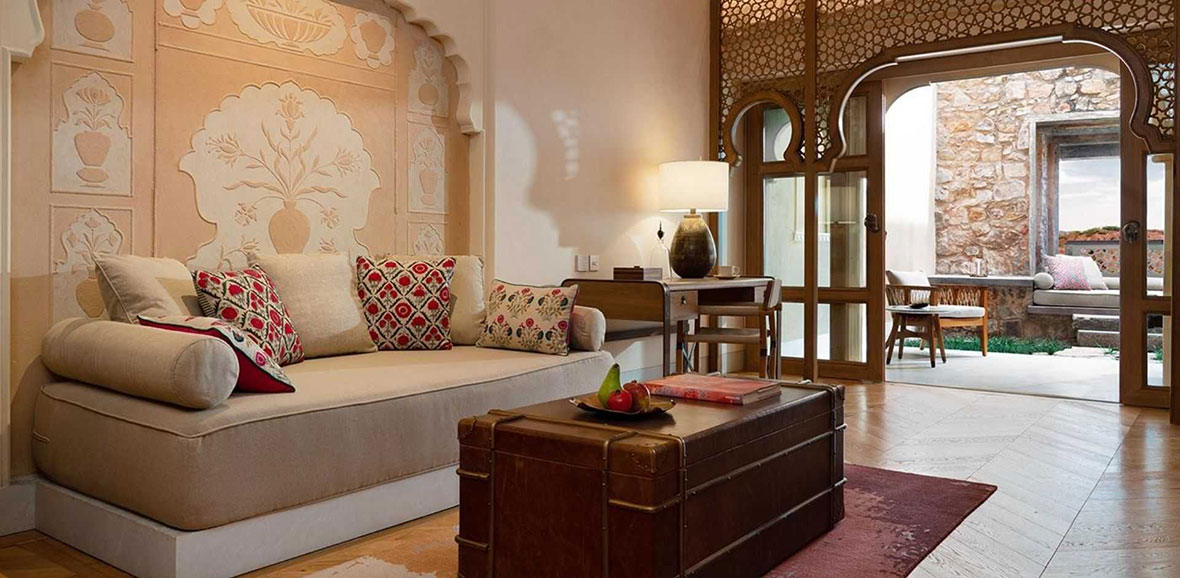 For the true fan of the Six Senses brand, the spa is the thing. Six Senses Integrated Wellness plays a pivotal role, Six senses claims, on the preventative principles of Eastern medicine and results-oriented Western influences. The Six Senses Spa located within the Zanana Mahal (the female palace) includes wellness readings, sunset/sunrise yoga, Ayurvedic treatments, tepidarium, Swedana, cool pool and still pool, and "bio-hacking" equipment.
This destination hotel includes heritage walks, cultural walks, visits to nearby villages and temples, as well as cooking classes and mountain hiking for sunrise picnics. So close to India's most famous national park, travelers can even partake in a safari through Ranthambore to see tigers.