The south coast of Cambodia may not seem like the most obvious choice when researching your next island getaway, but this unexplored stretch of seafront has pedigree dating back to the 1960s. Under leader Norodom Sihanouk, when it was labelled the Cambodian Riviera, the region's resorts drew the country's rich and famous, as well as former First Lady Jacqueline Kennedy. After being forgotten for many decades during war and civil unrest, a slew of high-end new hotels such as the Six Senses Krabey Island are helping to renew this lost glamour.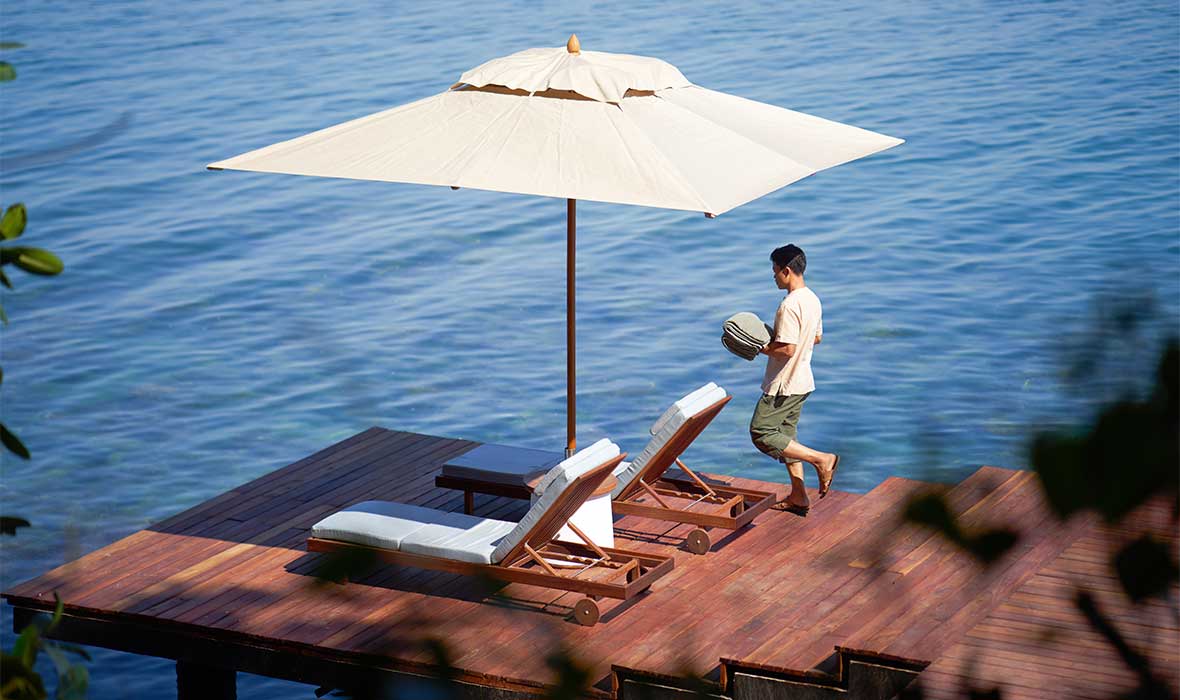 If there's one thing Six Senses are known for, it's their spas, and the one on Koh Krabey is no different. Set atop the highest point of the island, this serene space exudes a calming spirit as soon as you step across the threshold.
Inspired by a mythical Khmer river, the interior design ebbs and flows, with massage rooms that feature rippled wooden ceilings. Treatments cover the 'A to Z' in wellbeing, from acupuncture to yogic cleanse, using natural products and herbs grown onsite; but it's the attention to detail and sincere care that ultimately linger in the mind.
It offers a private paradise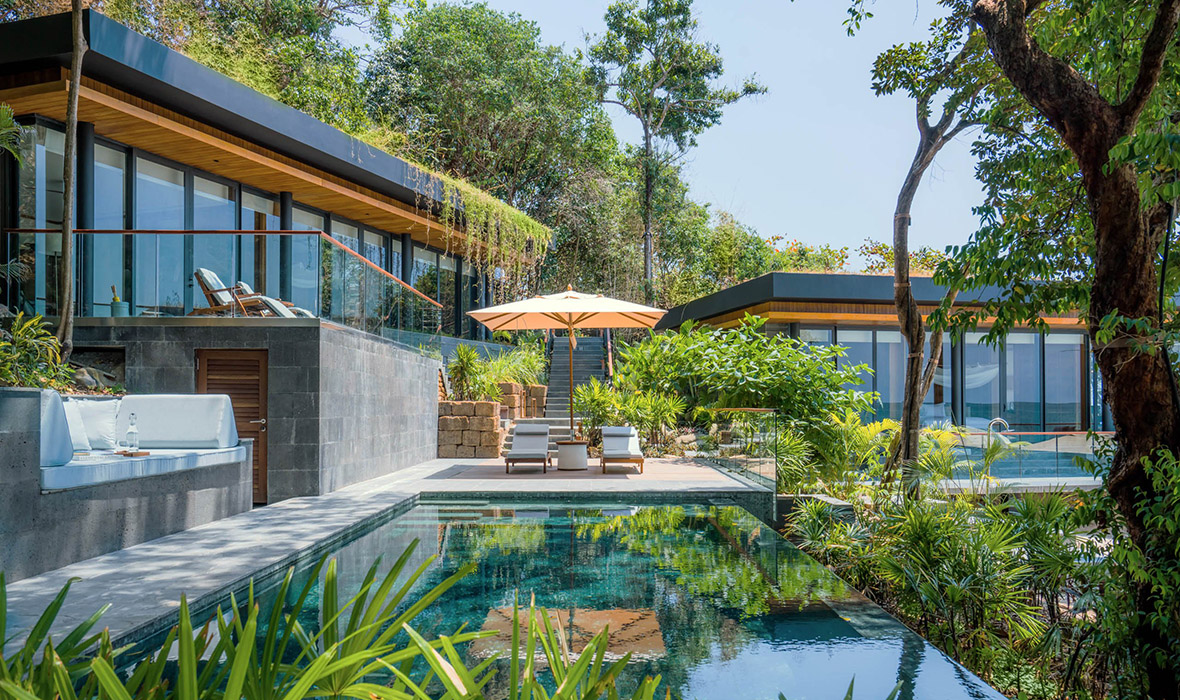 Admittedly it's not quite as exclusive as having your own private island, but it does offer the next best thing—the 30 acre isle is only home to the Six Senses resort. Just a 15 minute speedboat ride from the plush waiting lounge on the mainland (and a short journey from the airport beyond that), a series of shaded pathways connect the discretely hidden pool villas, while wooden boardwalks traverse the rocky shoreline. If you ever tire of walking, there's a fleet of electric golf buggies just a phone call away, waiting to take you for dinner and drinks.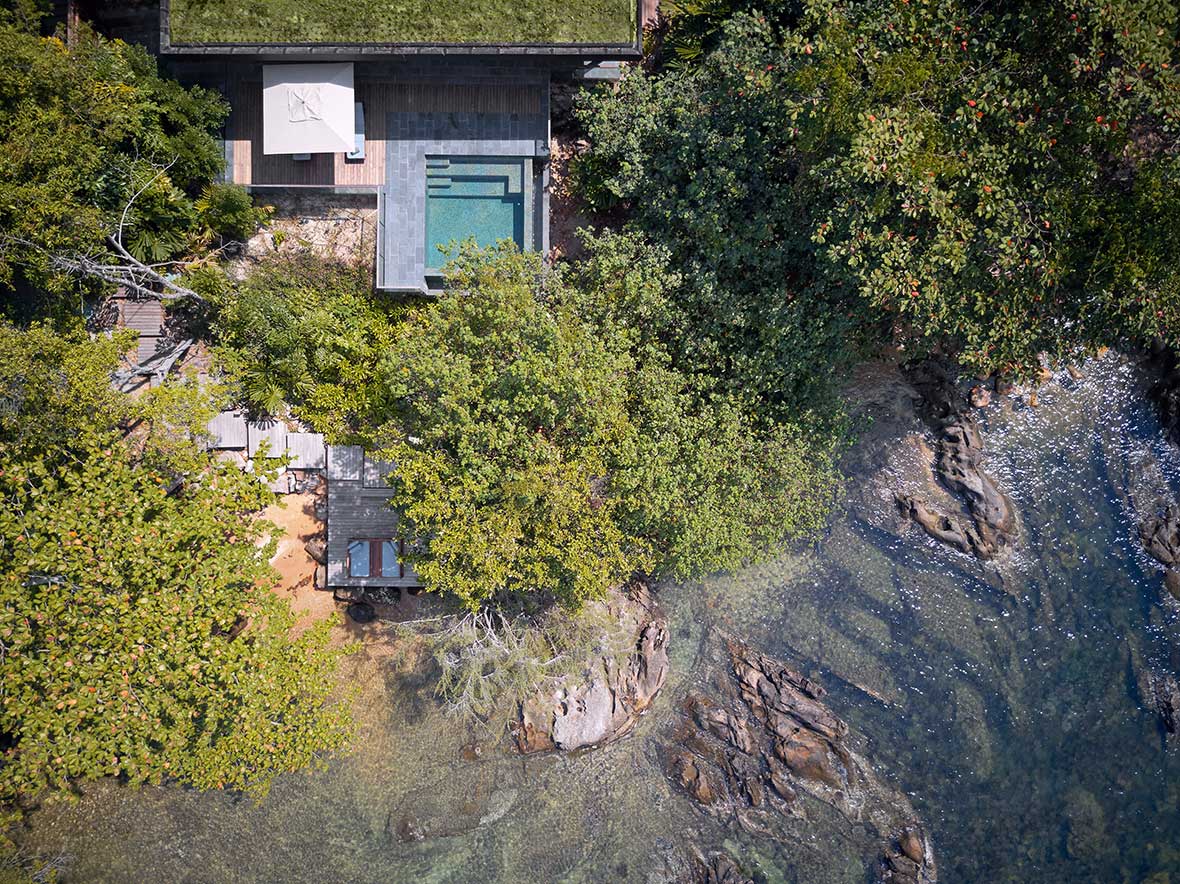 There's so much to love about the rooms here—perhaps most importantly, there are actually no rooms. Instead you choose from 40 pool villas tucked away amongst the lush foliage, all offering privacy from your neighbors. The majority offer 120 square meters of space, with jungle or ocean views, your own plunge pool and sundeck, and an iPad that puts everything at your fingertips, including curtain controls. For those staying with family, check out the two-bedroom Beach Retreat, with its outdoor bathtub set amongst rock pools, and private cove.
For the food, glorious food
Most of your meals will probably take place in AHA, the all-day dining restaurant that also serves as the venue for breakfast—the healthy 'Kind-of-Like Bibimbap', with buckwheat instead of rice, is a favorite. At the other end of the isle is Tree, which focuses on high-end dishes that use sustainably-sourced local ingredients, such as the Kampot crab amok, a delicious mix of crab and coconut accented with local spices. For a scoop of daytime ice-cream head to Double-Dip Hangout, while for drinks at dusk there's the lovely Sunset Bar.
Indulge your inner castaway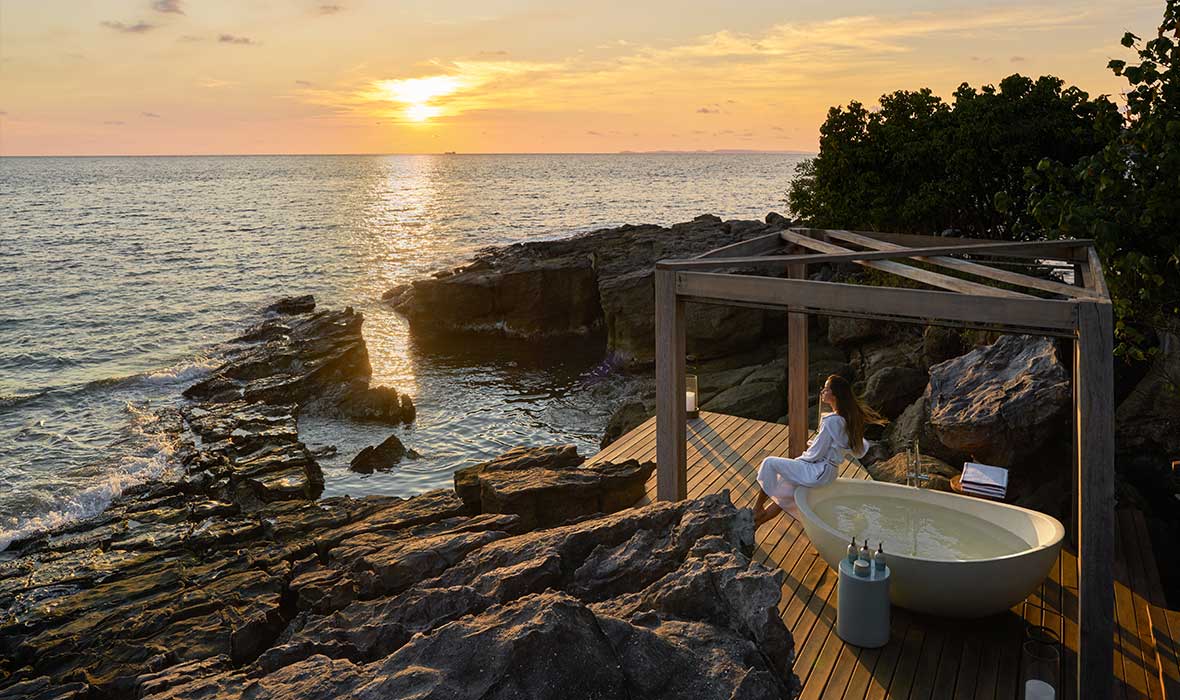 You're on a remote island off one of Southeast Asia's least developed nations, so why not embrace the spirit of Robinson Crusoe (or Tom Hanks) and go full castaway by enjoying a picnic on a secluded beach, swim with luminescent plankton on a moonless night, catch your own dinner on a fishing excursion, or go on a guided morning jungle walk and cool off with a splash in the ocean. Kayaks and SUP boards stand at the ready if you want to take a paddle around the island, or just have a sleep on your sundeck, soothed by the sounds of nature.