Sri Lanka is one of my favorite countries in Asia. Its small size and amazing variety make it unrivaled — beautiful beaches, amazing wildlife sanctuaries featuring wild elephants and leopards, ancient cities and the stunning natural beauty of the tea growing regions. Each of my visits usually includes a night in the tea growing areas of Sri Lanka's Central Highlands. Most frequently visited are Nuwara Eliya and the areas around Hatton, which is two hours away in the Bogawantalawa Valley and famous for its tea estates.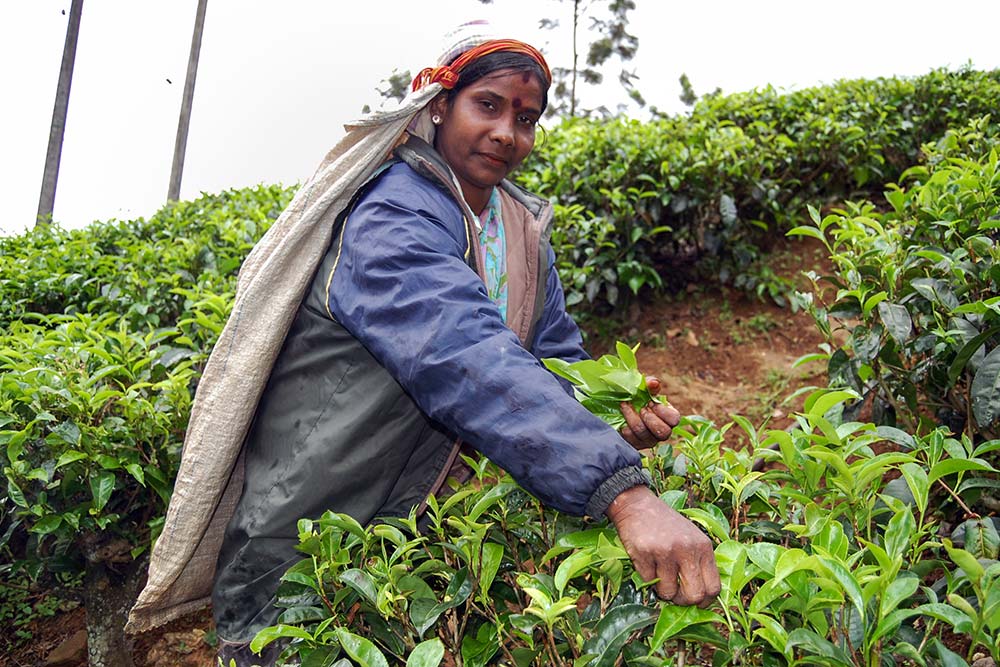 Once Sri Lanka was a part of British India, and the traditional "teatime" would not have been lost on the colonialists. Tea was brought to Sri Lanka in 1847 by a British man named James Taylor.  Taylor began with 19 acres. Eventually he progressed to the point where he had a large tea factory and Sir Arthur Conan Doyle was comparing him to a famous general at Waterloo.
Not many people realize that as recently as 1995, Sri Lanka was the world's largest exporter of tea at almost 25 percent of the world's entire market. Yet times are hard for tea pickers in Sri Lanka these days according to various BBC reports. Tea is one of the country's leading exports at about 12 percent of the GDP. The tea pickers make only 2.50 British Pounds per day – and that's if they can pick 18 kilograms of tea.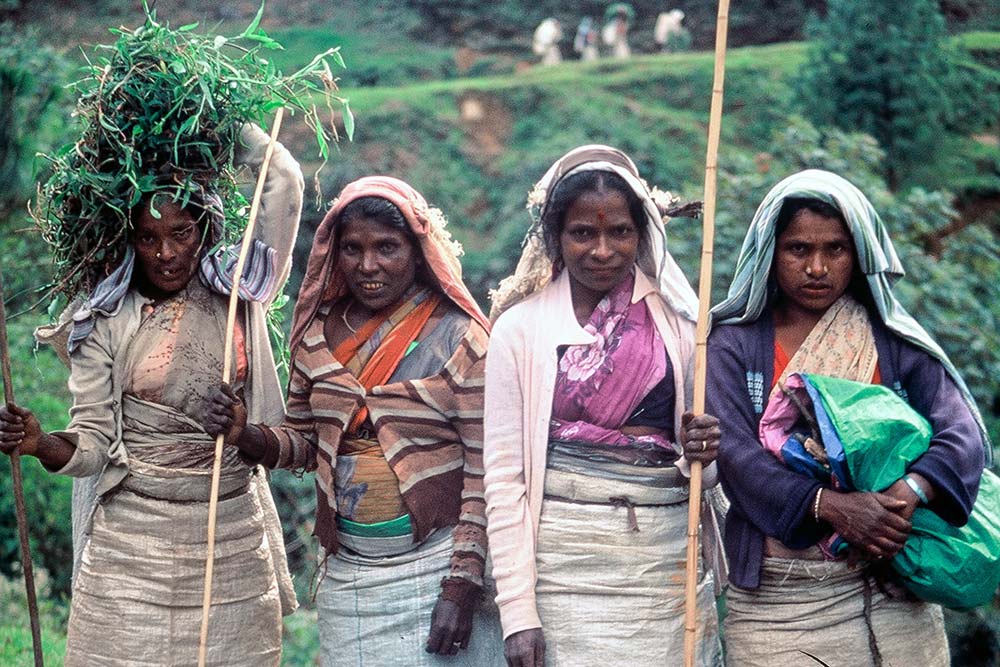 How did Europeans first encounter tea?  During the 1500's, tea was introduced to Portuguese merchants and priests in China. Then during the 1600's, the drinking of tea became fashionable for the men and women of Britain. The British introduced tea to India in order to engage in competition with, and break the monopoly of, China on the global tea trade. Sri Lanka was caught in the middle of all of this.
So with this rich history in mind, it is possible to stay in some nice colonial style  hotels in the area, including the historic Grand Hotel in Nuwara Eliya, and the more upscale private bungalows of Tea Trails in Bogawantalawa.
My base was the Grand Hotel, which is a heritage property that brings to life the epoch of yesteryear's erstwhile British Empire. It is a comfortable 4 star property and offers a good base to explore neighboring tea plantations.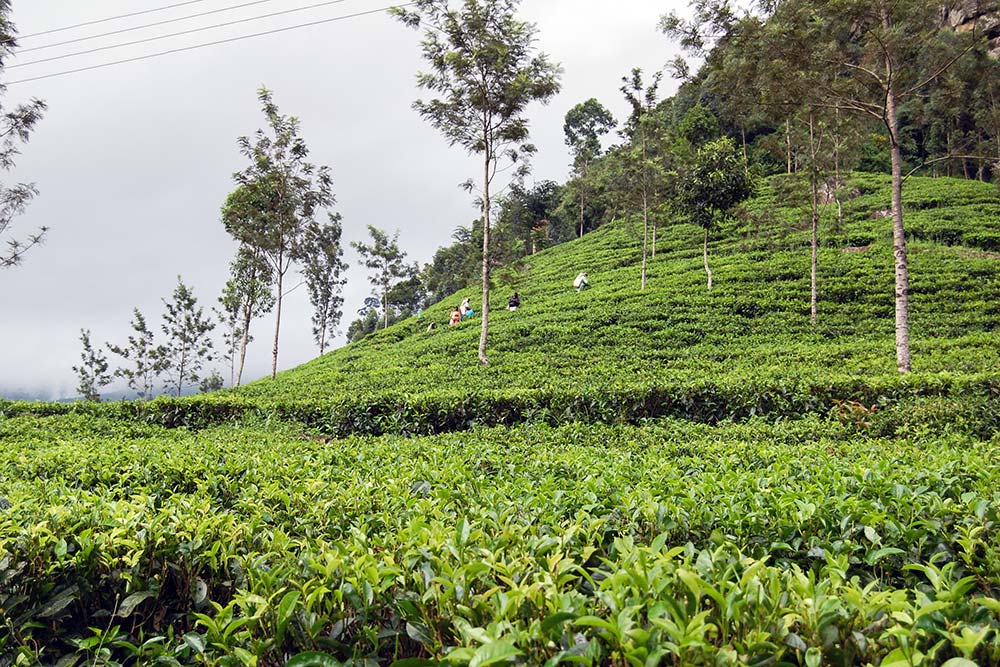 Tourists usually make their way to this area from the cultural town of Kandy (there is actually a tea museum in Kandy for those who are interested) by car.  It is a long drive, up switchback mountain roads, but the scenery is stunning. Optionally, the trip can be made by helicopter, and that in fact is the preferred method for many tourists that can afford it. The reasons are two-fold: it cuts down on the drive time while offering amazing views.
The tea plantations are situated off the sides of the mountains, and the (mostly) Tamil tea pickers can be seen picking tea. I always make a point to go deep into the plantations to talk with these women, and in turn they always seem to get a kick out of seeing me too.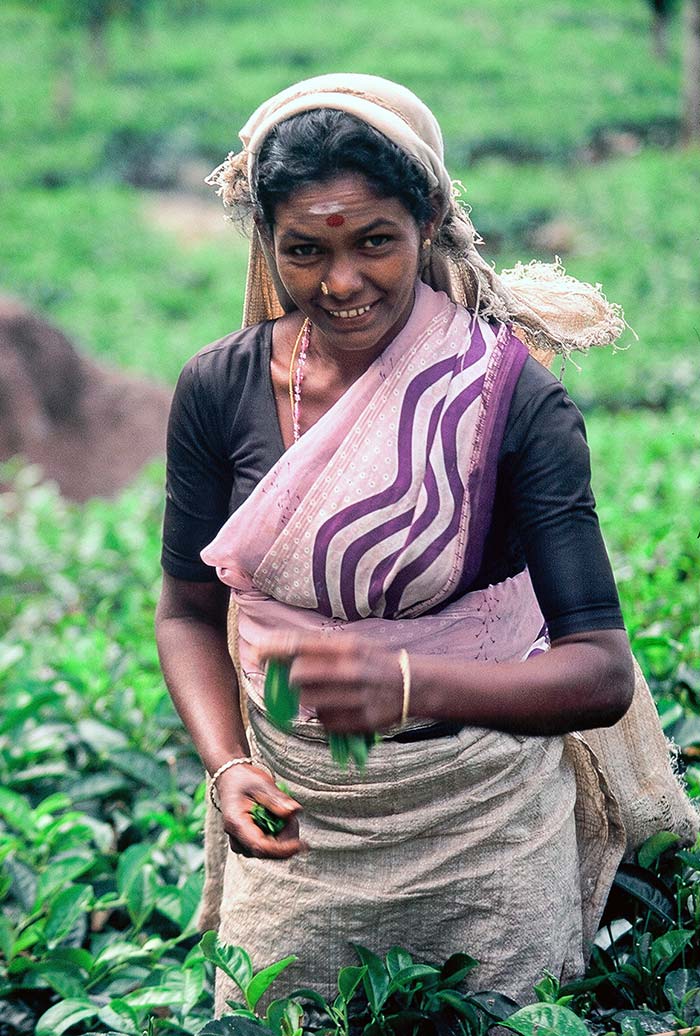 These plantations were, as noted, established by the British, and this influence can be clearly seen in the organization and architecture. Since this area is predominantly Tamil, unlike most of the rest of Sri Lanka, it is a great place to visit a Hindu temple and witness (or take part in) a puja ceremony. I was lucky to have this experience on my last visit.  The puja is carried out by Hindus in an effort to make a ritual offering to various gods or special honored human guests. Known as "the five great sacrifices," it is believed that by carrying out the puja offering, those who engage in and set up the ceremony will themselves be blessed. The puja goes back to 300 A.D., and in the ceremony, a deity can be either "awakened" or "invoked."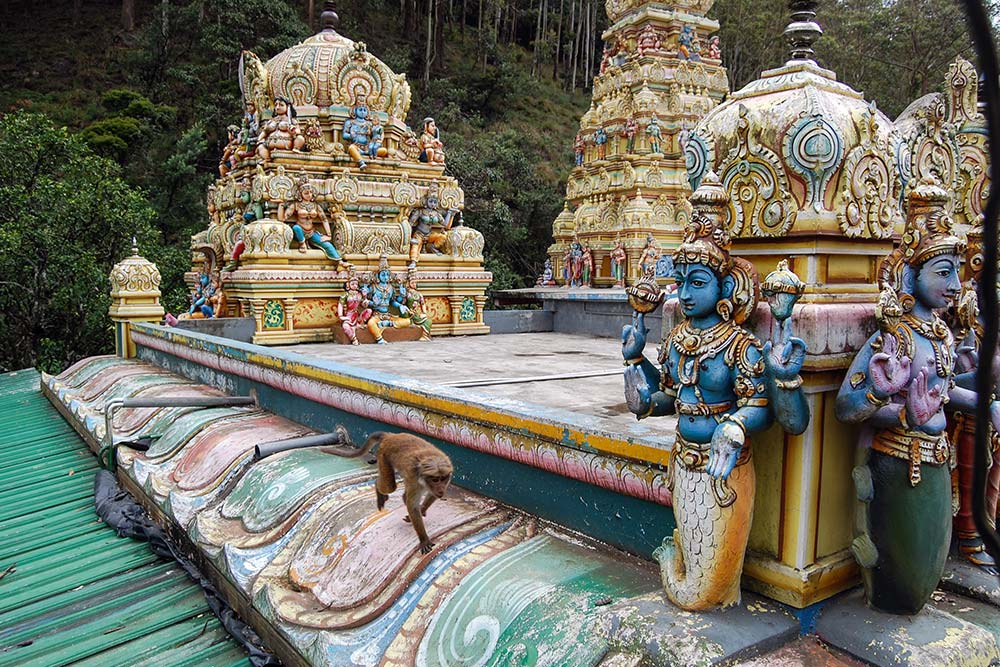 I also visited the Mackwoods Tea Estate, and toured the facility to learn the process of making tea — and also loaded up on as much as I could carry home as it is outstanding. The estate is about 1,500 meters above sea level and features gorgeous views and a nice temperate climate in comparison to the hotter parts of Sri Lanka.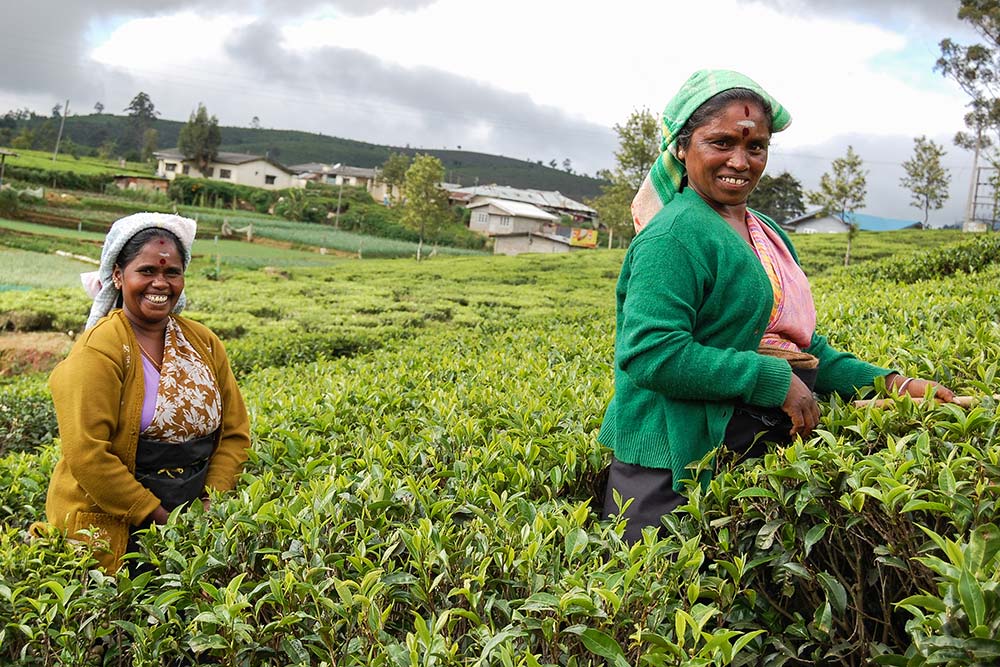 Of all Asian destinations, Sri Lanka might not be the best known, or the road most traveled, but it certainly offers a wide variety of splendors.