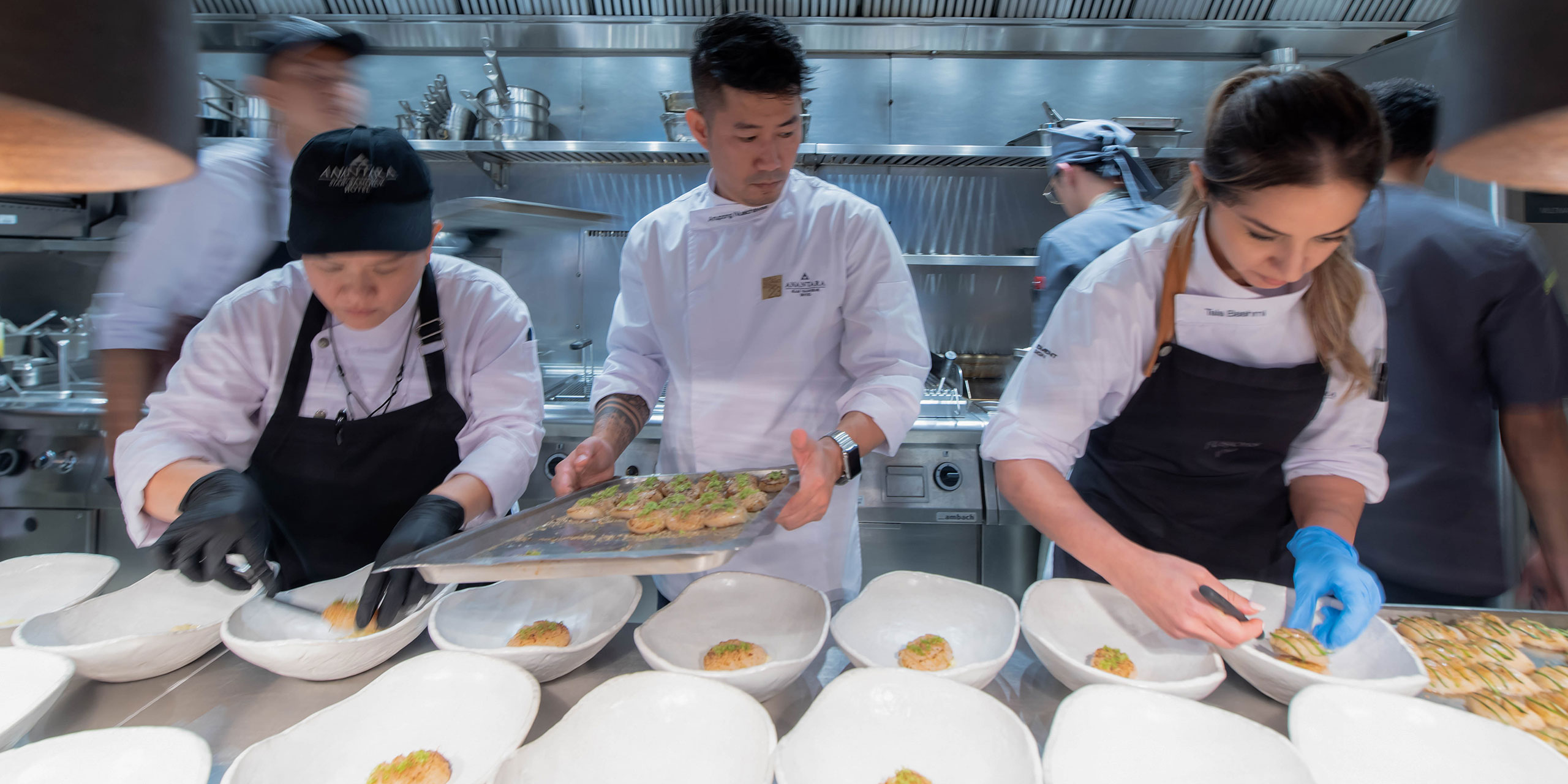 Thailand's reputation as one of Asia's culinary powerhouses has rocketed in recent times with world-conquering fine dining ventures and the introduction of a dedicated Michelin Guide adding lustre to an already legendary food scene.
And the nation's love affair with gastronomy will be showcased to delicious effect early in September when Bangkok plays host to the 23rd edition of the World Gourmet Festival next week.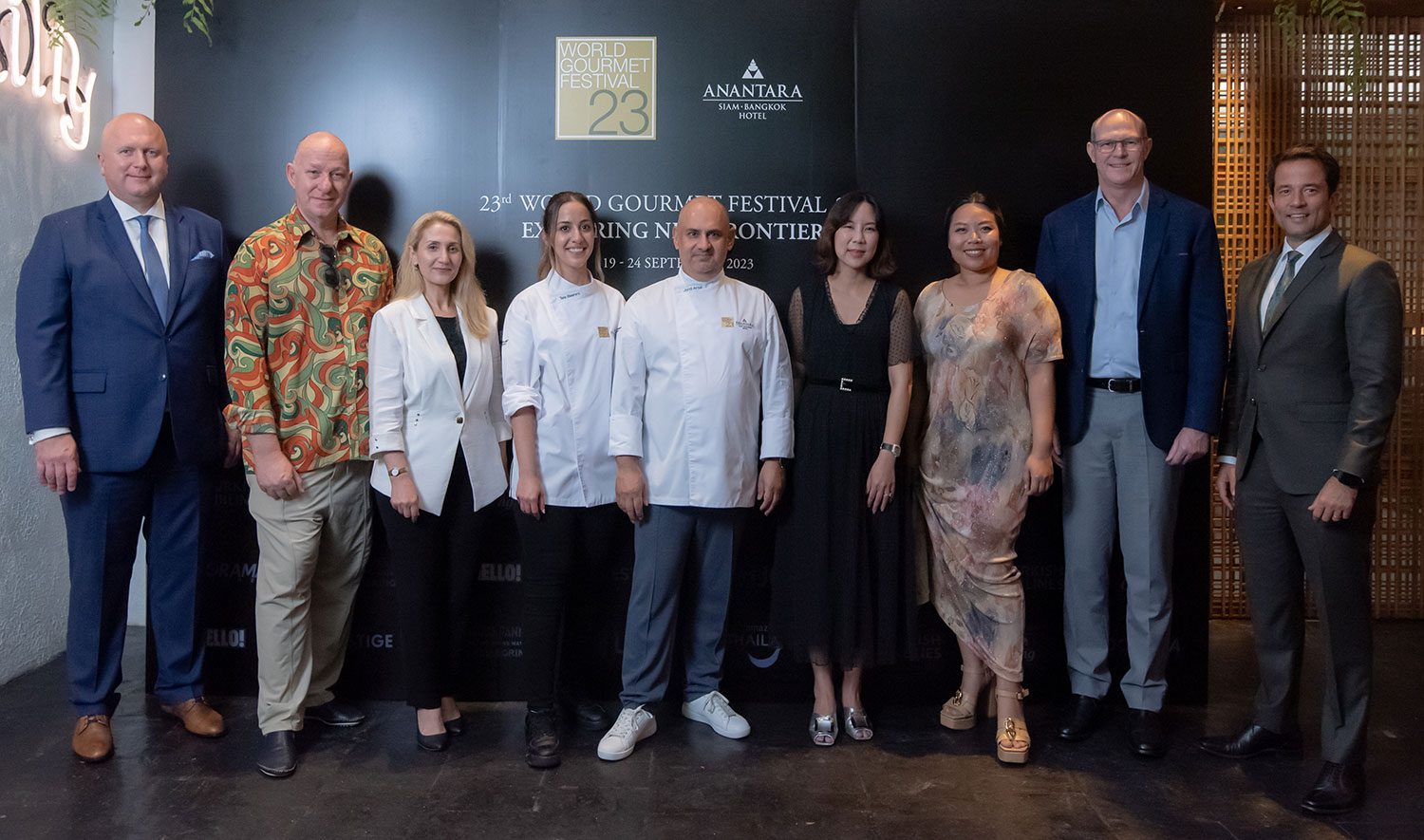 This year's edition of the event – one of Asia's longest-running foodie gatherings – will feature many of the elements that have made it such a fixture in the calendar.
Throughout the week-long jamboree, 12 garlanded chefs with a total of 17 Michelin stars between them will display their culinary mastery through a range of feasts, cooking displays and events all taking place at the Anantara Siam Bangkok Hotel.
And in a first for the international culinary spectacular, some of the visiting chefs will travel to Phuket and Koh Samui to present their extraordinary gastronomy to gourmands.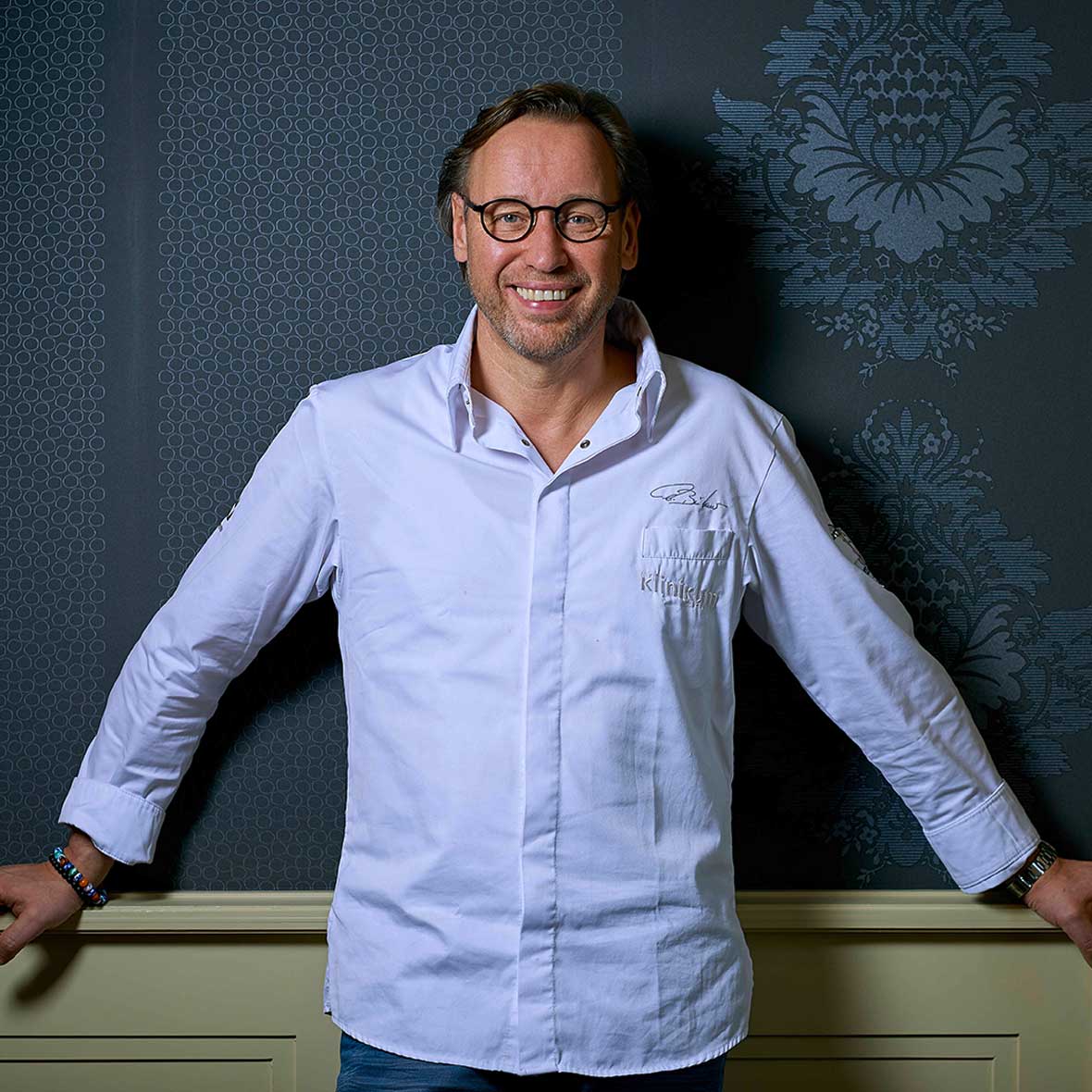 Big name chefs set to showcase their skills include:
Thomas Bühner: chef patron, Germany (3 Michelin stars)
Jordi Artal: Cinc Sentits in Barcelona, Spain (2 Michelin stars)
Kiko Moya Redrado: Restaurant L'Escaleta in Alicante, Spain (2 Michelin stars)
Toshiharu Sunayama: Les Tonnelles in Kanazawa, Japan (2 Michelin stars)
Jimmy Lim: JL Studio in Taichung City, Taiwan (2 Michelin stars)
Daniele Lippi: Acquolina in Rome, Italy (2 Michelin stars)
Enrico Marmo: Balzi Rossi in Ventimiglia, Italy (1 Michelin star)
Theodor Falser: Johannesstube in Nova Levante, Italy (1 Michelin star)
Barry Quek: Whey, Hong Kong (1 Michelin star)
Arne Riehn: IGNIV in Bangkok, Thailand (1 Michelin star)
Tala Bashmi: Fusions by Tala in Manama, Bahrain (Middle East & North Africa's Best Female Chef Award 2022)
Phol Tantasathien: celebrity chef, Thailand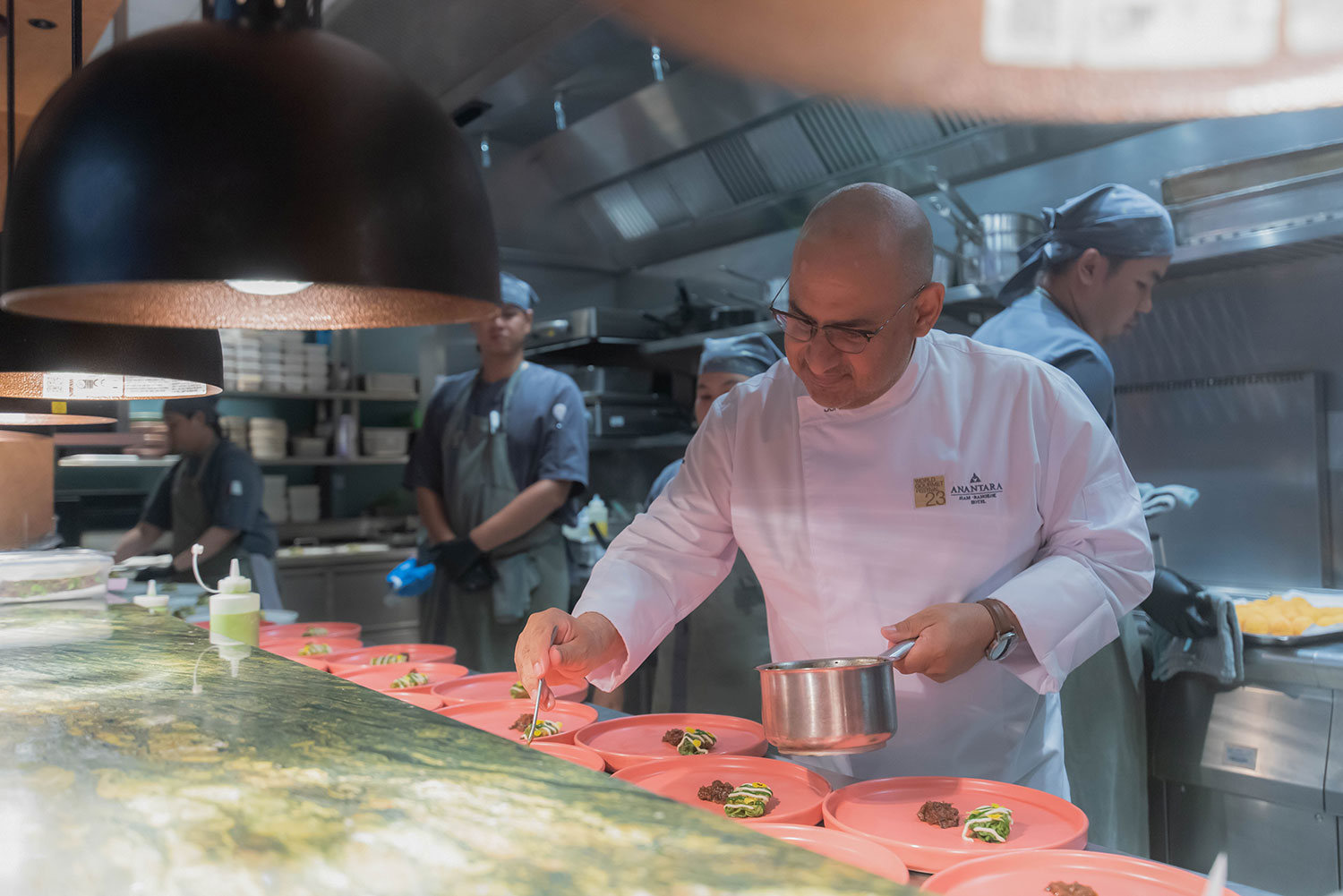 During the Festival, the visiting chefs will each host up to two dinners in the hotel's award-winning Biscotti, Café Wolseley, Spice Market, Shintaro, and Guilty restaurants, while Bangkok favourite Arne Riehn and Bangkok's own food presenter, restaurateur, author, TV producer and star Phol Tantasathien will present delectable afternoon tea sessions in the Lobby Lounge.
Following on from the triumph of the first ever gala dinner event at the commencement of last year's Festival, five of the chefs will present diners with a taste of things to come when each prepare one course of a five-course menu in Anantara Siam's ballroom, including Enrico Marmo, Theodor Falser, Barry Quek, Jimmy Lim, and Arne Riehn.
At Guilty, Barry Quek will pay homage to his Singaporean roots and introduce diners to modern European cuisine reimagined with Singaporean influences and a focus on local and seasonal ingredients, on 20th and 21st September. Jordi Artal from Barcelona's Cinc Sentits, meaning five senses, will expertly demonstrate his culinary philosophy to stimulate diners' five taste sensations of sweetness, bitterness, sourness, saltiness, and umami that earned him two Michelin stars, on 22nd and 23rd September.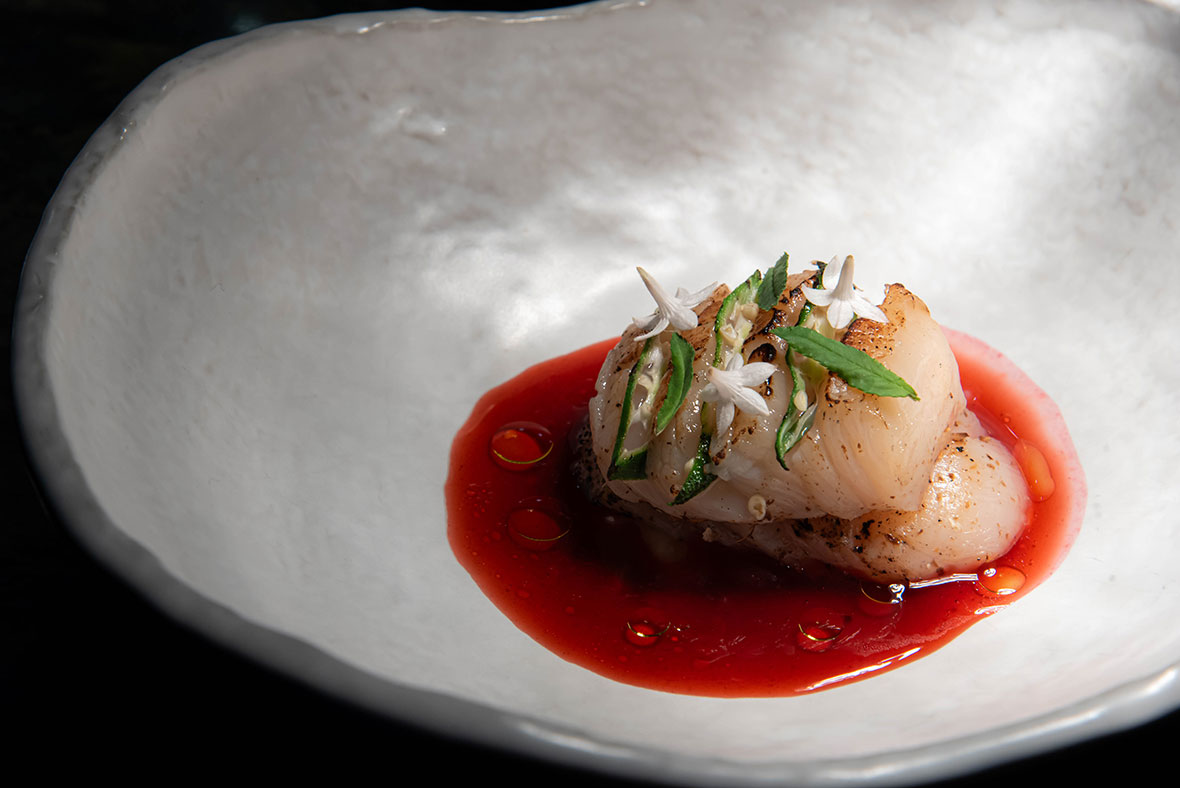 At Café Wolseley, Theodor Falser's menu features gourmet Italian cuisine that honours nature by using wild herbs and vegetables to create the traditional tastes of Italy, on 20th and 21st September. Kiko Moya Redrado, one of the key representatives of the gastronomic avant-garde on the south-east coast of Spain, will offer gourmet travellers dishes full of delicacy, skill and, above all, traditional Mediterranean flavours, on 22nd and 23rd September.
At Spice Market, Singaporean chef Jimmy Lim pays tribute to his roots with original creations that strike a fine balance of flavours and dishes that are complex, sophisticated, and understated with an element of surprise, on 20th and 21st September. Bahrain-born and Swiss-trained Tala Bashmi, who was named the winner of the first Middle East and North Africa's Best Female Chef Award in 2022, will showcase her culinary expertise in reinventing her country's cuisine on 22nd and 23rd September.
At Shintaro, Toshiharu Sunayama, who is feted for his seasonal vegetable-focussed, farm-to-table menu, will feature some of Japan's most sophisticated French dishes on 22nd and 23rd September.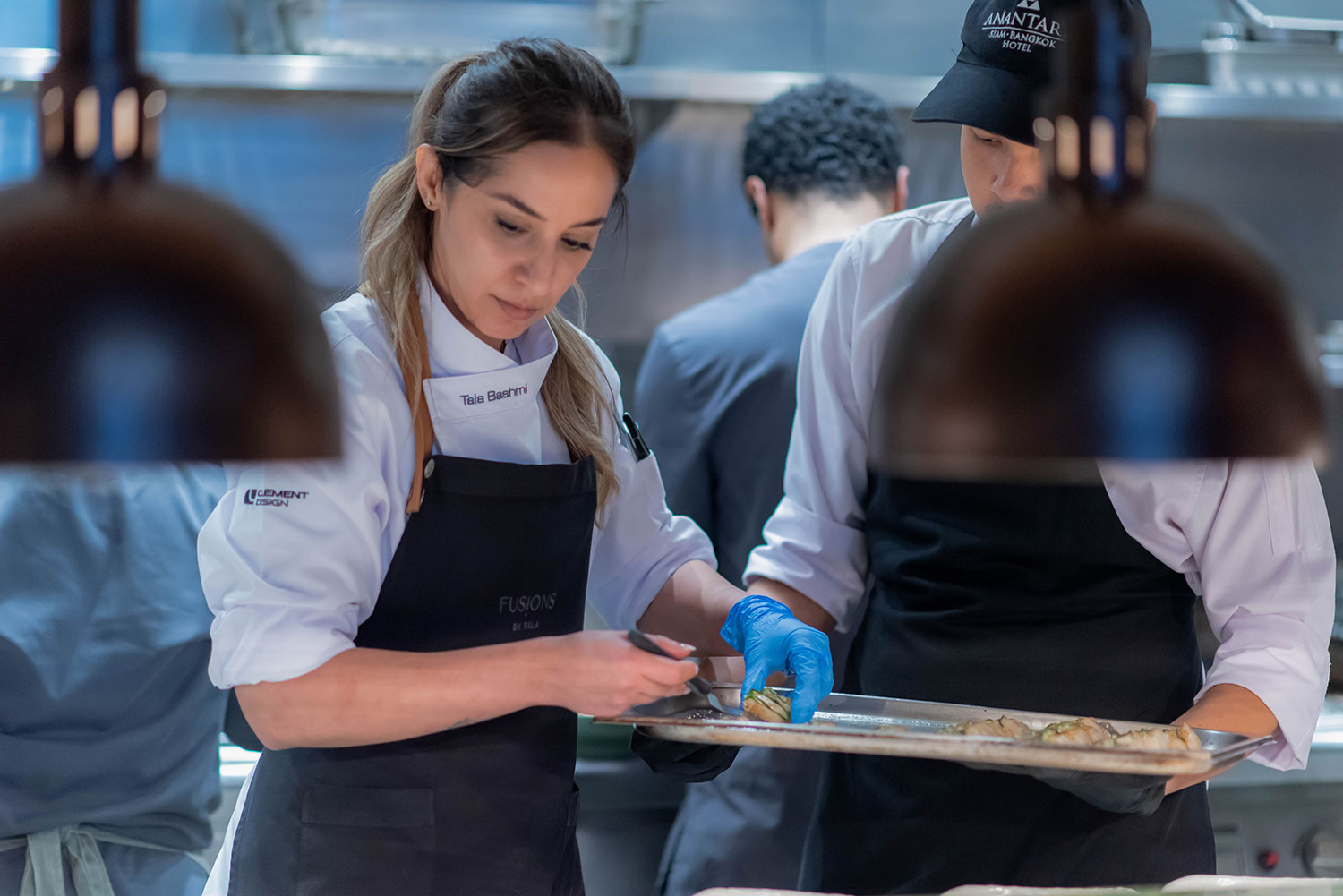 At Biscotti, Gambero Rosso 2023 Restaurant Guide's Tradizione Futura awardee, Enrico Marmo, will serve a traditional Italian menu reinterpreted with a skilful touch of modernity on 20th and 21st September. Italian culinary trickster Daniele Lippi invites diners to look beyond appearances with what he calls a party game that borders on surrealism and where nothing is what it seems, on 22nd and 23rd September. On 24th September, the father of modern German gastronomy, Thomas Bühner, will close the 23rd World Gourmet Festival with a menu that inspires with modern, three-dimensional aromatic cuisine.
As has become a tradition in recent years, the exclusive fringe events will return, including the hugely popular World Gourmet Brunch, on Sunday, 24th September. In another first for the annual Festival, two Michelin-starred chefs Jordi Artal, Kiko Moya Redrado, Toshiharu Sunayama, and Daniele Lippi will prepare dishes from their World Gourmet Festival repertoire during the Brunch event.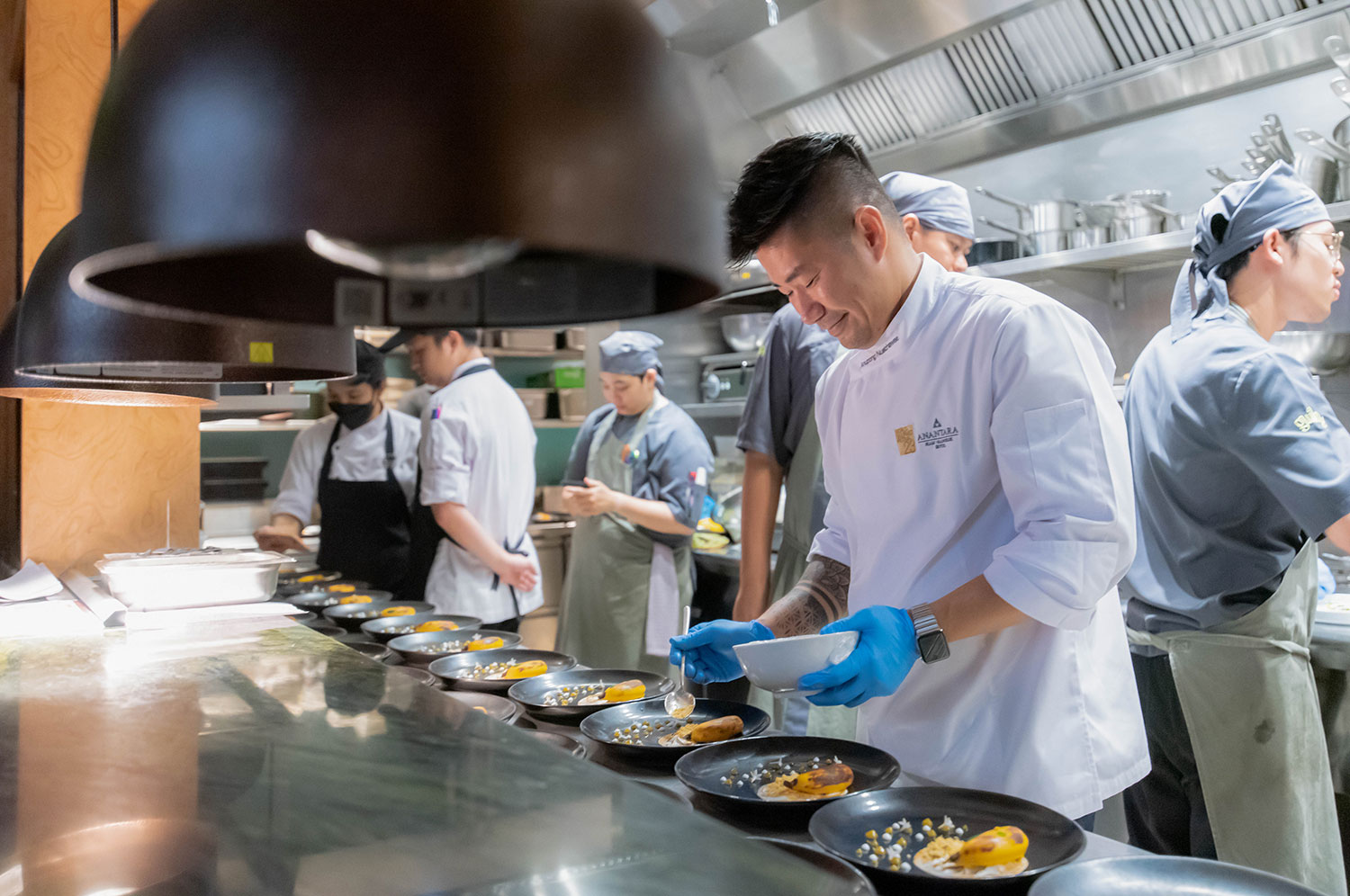 The 23rd World Gourmet Festival will also see a nightly takeover of Aqua Bar from 19th to 24th September by celebrated mixologists from the World's 50 Best Bars and Asia's 50 Best Bars, including Andrew Ho from China, Saan Dhakal from Hong Kong, and Thai mixology star Ronnaporn Kanivichaporn.
Designed to appeal to both aspiring chefs and professionals alike, Arne Riehn will present a cooking class in the Lobby Lounge on 20th and 21st September, and Phol Tantasathien on 22nd and 23rd September. The cooking classes offer a unique opportunity to learn new techniques and to sample specially prepared dishes by the chefs.
Bringing new culinary frontiers to the World Gourmet Festival, on Saturday, 23rd September Enrico Marmo will present a dinner at Age at Anantara Layan Phuket Resort, and Theodor Falser will travel to Tree Tops Signature Dining at Anantara Lawana Koh Samui Resort