Often more the foray for fine dining and shopping, the Lion City is more adventurous than might be expected. Whether it's hopping on a zipline and tearing through the sky from the canopy to the beach or gathering your gumption to jump off a bungee tower on Sentosa, this city has more than enough to keep the active traveler's heart pumping.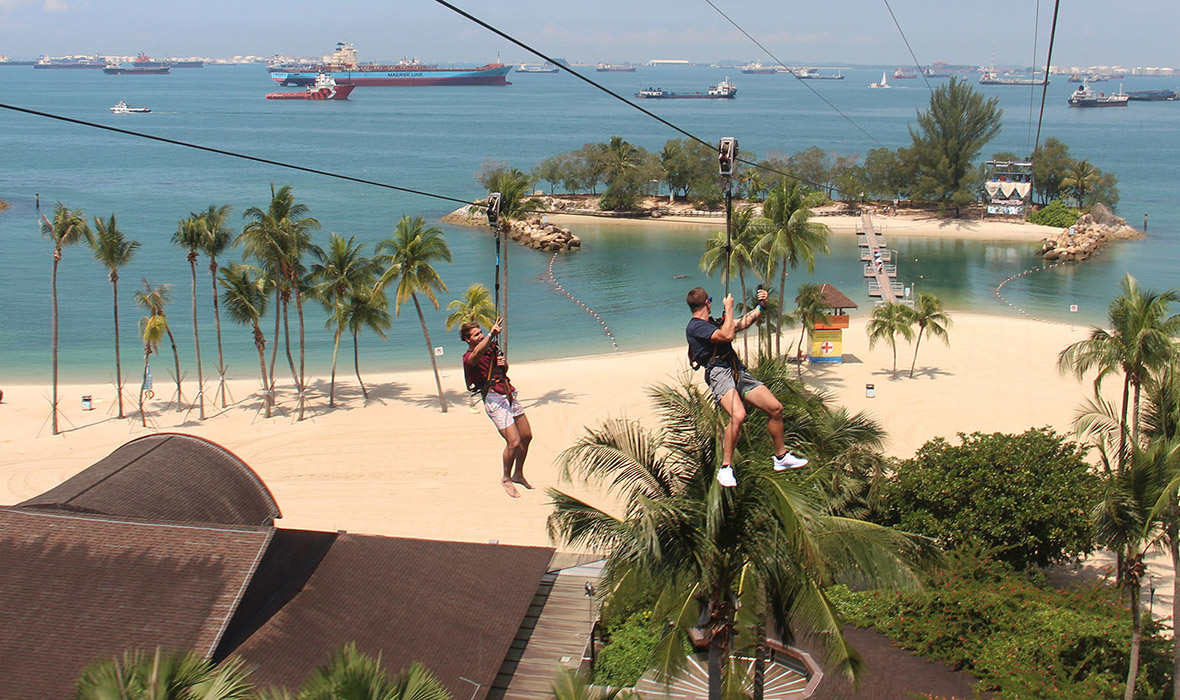 Thrill seekers can start by flying through the jungle on a zipline at MegaZip on Sentosa Island, Singapore's action-packed playground. Visitors can zip alone or double-up with a friend to soar through the Imbiah Hill jungle canopy, ending on the soft white sand of Siloso Beach.
MegaZip offers three ziplines of over 1,400 feet long and 240 feet high, meaning riders can race their friends and family at speeds of up to 37 miles per hour.
The MegaZip is part of MegaAdventure, home to other activities such as the MegaClimb where guests can climb through the Eucalyptus trees (supported by ropes) and the MegaBounce where they can try out their acrobatics on bungee-assisted trampolines.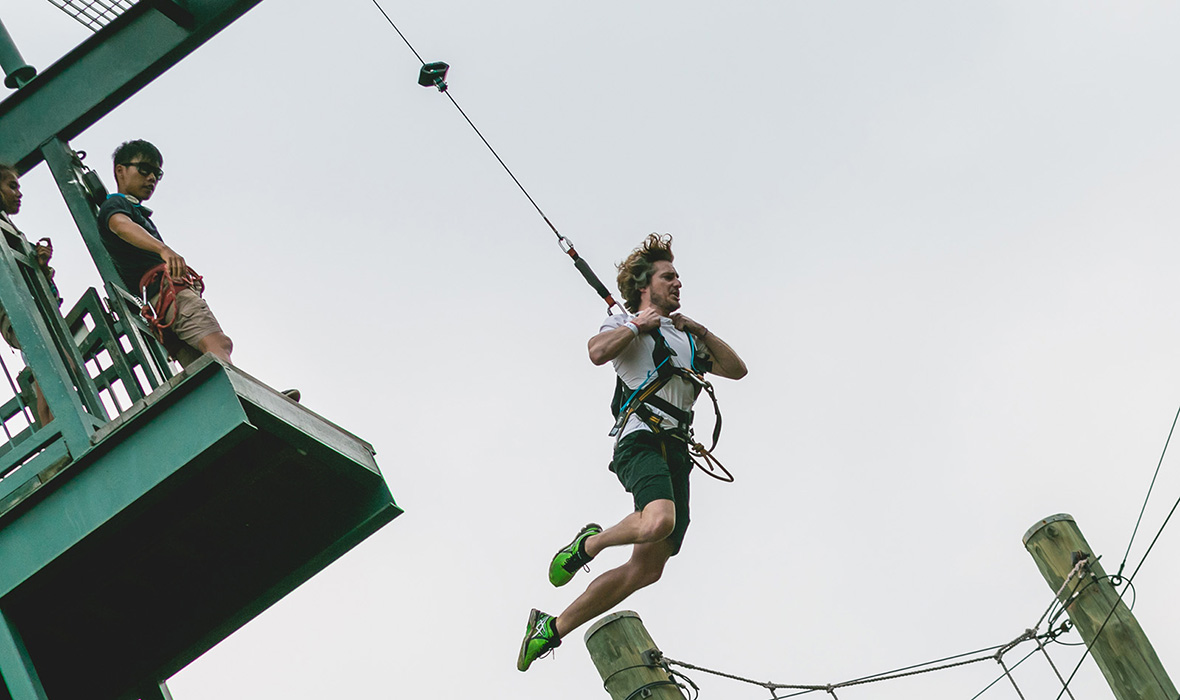 For adventurers who still want to jump off something, there's the mild adventure of the MegaJump, where visitors jump from a tower in an activity that allows patrons to experience a free-fall jump – and the view's not bad either.
For a simulated skydiving experience in an indoor wind tunnel, there's iFly Singapore, also on Sentosa Island. Adventurous travelers wanting to experience the rush of skydiving through the wind can feel it here without the plane. Friendly, highly-trained staff guide visitors through the whole process, including initial training before entering the tunnel as well as support while inside. A jumpsuit, goggles and a helmet are supplied.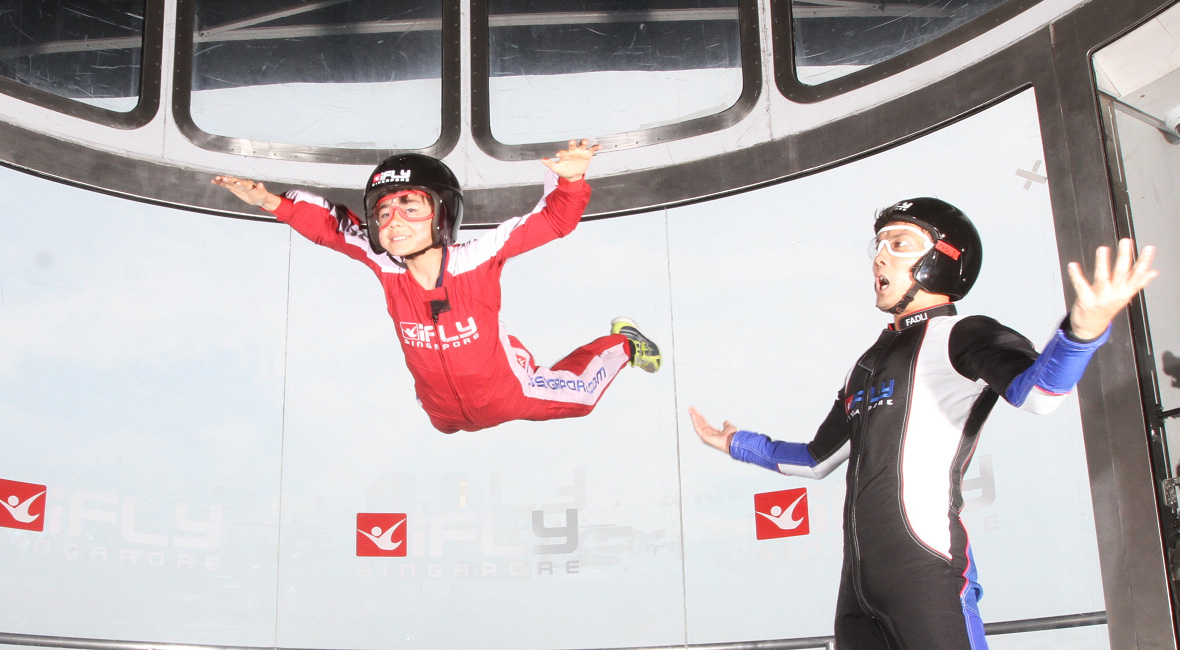 They offer 'first timer' rates for one skydive or two, training packages to teach more in-depth flying skills, and education programs to learn the science behind the experience. Children over seven years old are also welcome.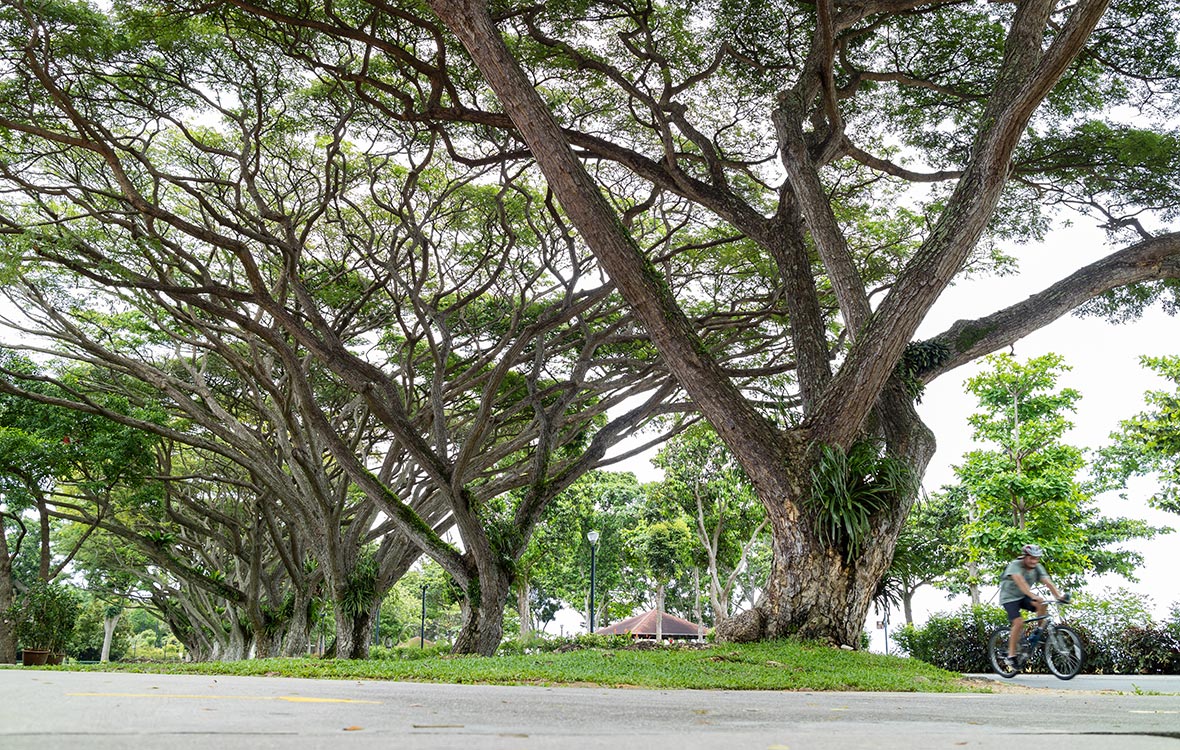 Attracting more than seven million visitors a year, Singapore's East Coast Park boasts an impressive 185 hectares of land and a nine-mile-long beach. The park offers plenty of activities and amenities for a great day out including barbeques and a skatepark. There are also restaurants and cafes scattered through the park.
But one of the more popular options is to explore the area by bicycle. There are an abundance of places to hire bikes at different stations throughout the park, which is split into the sections from A (closest to the city) to H (near Changi airport). Bicycles for both adults and children are available, as well as tandem and quad bikes.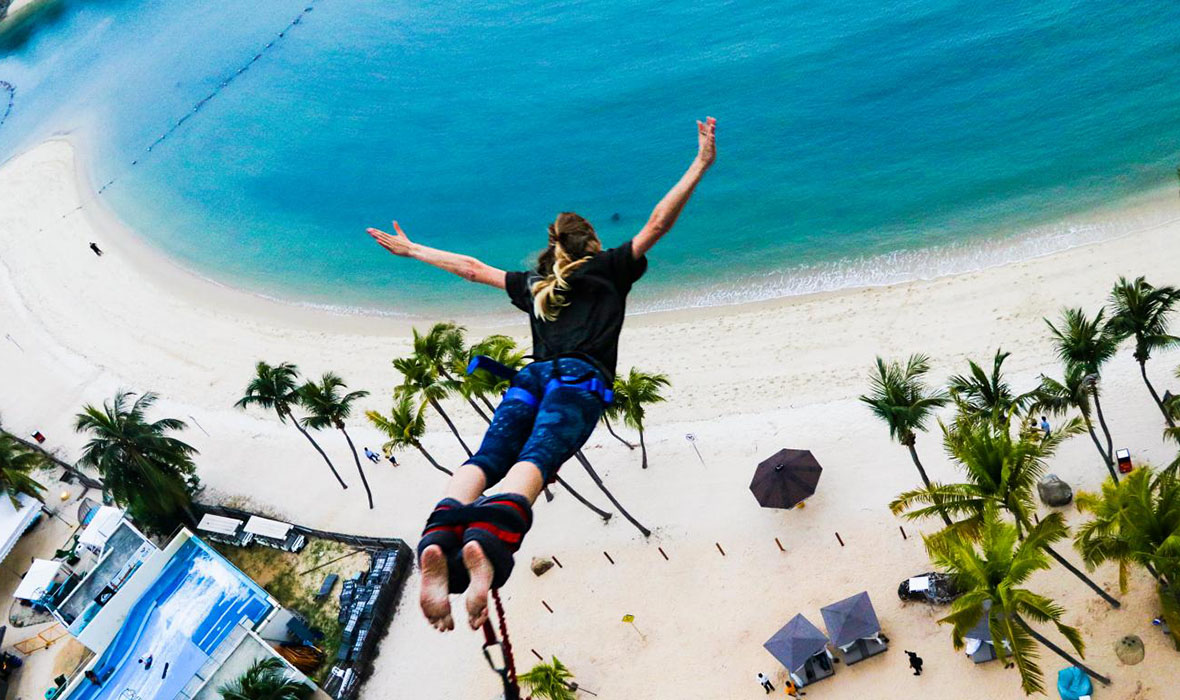 This worldwide company, founded by thrill-seeking New Zealander (AJ Hackett) in the 1980's, now features prominently in the tourism industry in Australia, Russia, France, Germany, Macau and Singapore on Sentosa Island. Located next to Siloso Beach, it's the only bungee tower in Singapore.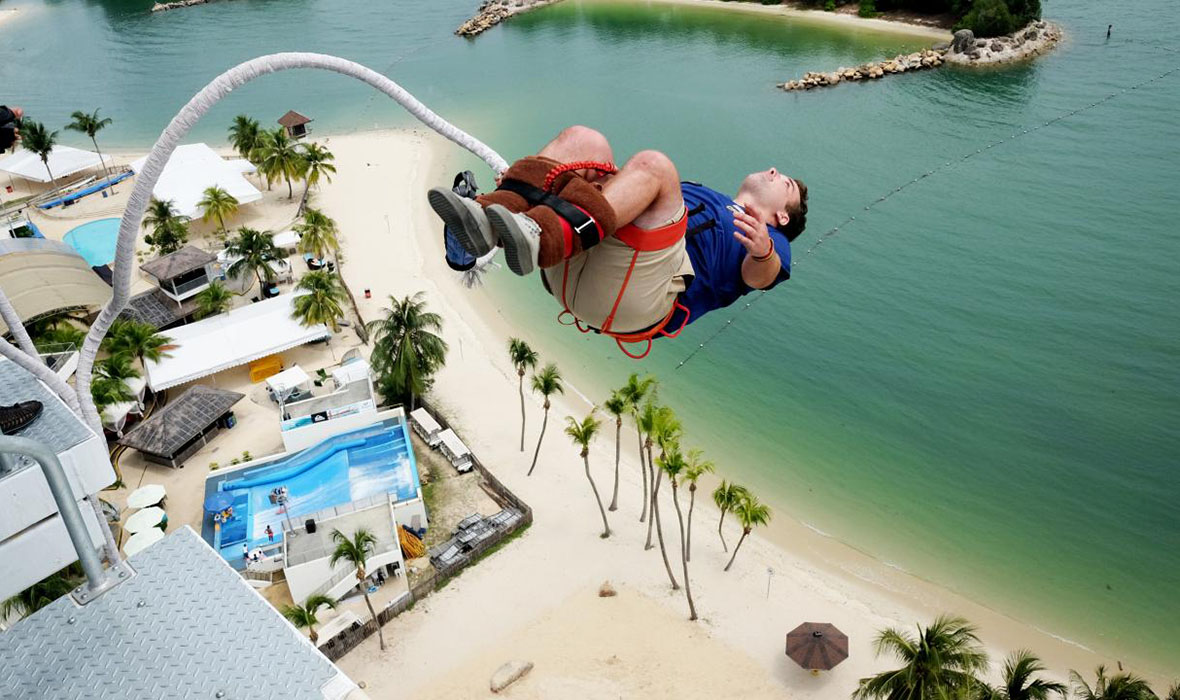 AJ Hackett has three different options for adrenaline junkies to choose from: a bungee jump with a plunge of 154 feet, the Skywalk, and the giant swing. The Skywalk is vertical path straight down the tower so visitors can take in the views with every step. Visitors who wish to ride the giant swing can swoop alone or in tandem with a friend. For those who prefer to keep their feet on the floor, there's the Skybridge – a walkway of 130 feet with glass floor sections for visitors to test their nerves. There's also the Paulaner Sundowner Deck to relax and admire views out over Siloso Beach.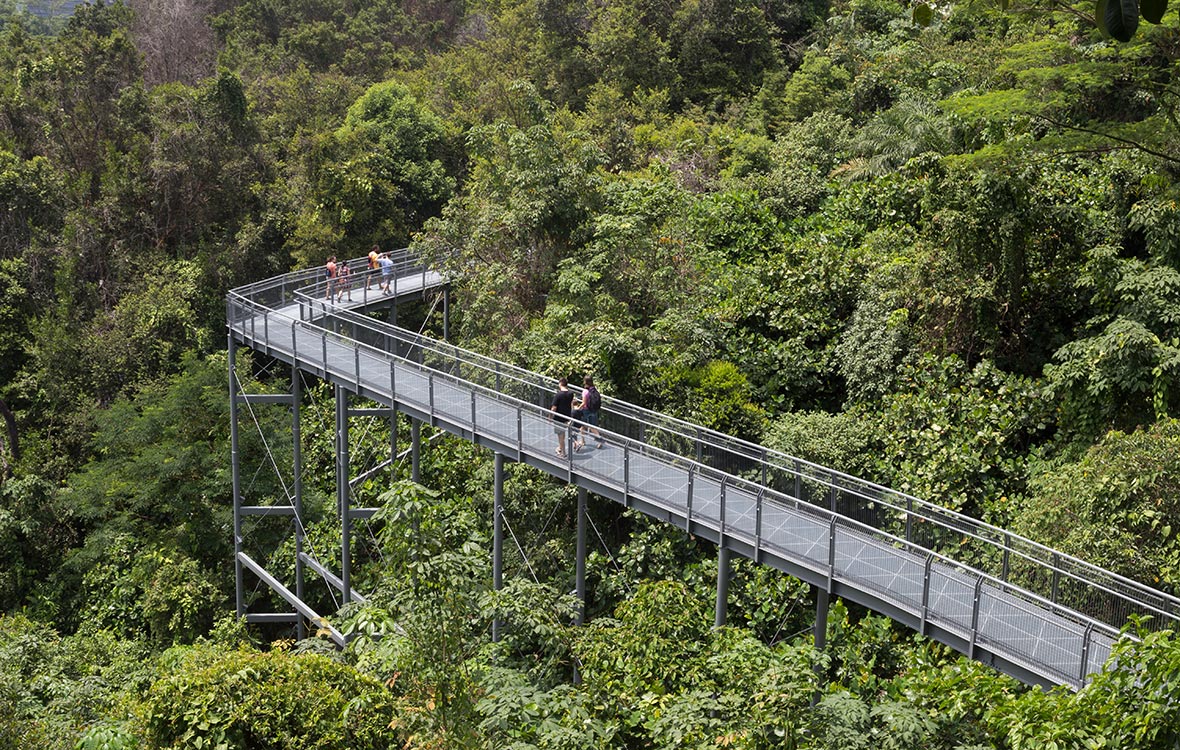 In Singapore, visitors barely have to step out of the city to find themselves in the jungle. The Southern Ridges Hike is a total of six miles long, bringing together the beauty of the lush forestry with high-rise city views. The trail can be accessed at various points and weaves through four parks: Mount Faber, Telok Blangah Hill, Kent Ridge, and West Coast Park. Parts of the path are elevated above the jungle canopy so hikers can admire the variety of flora and fauna, birds, and monkeys.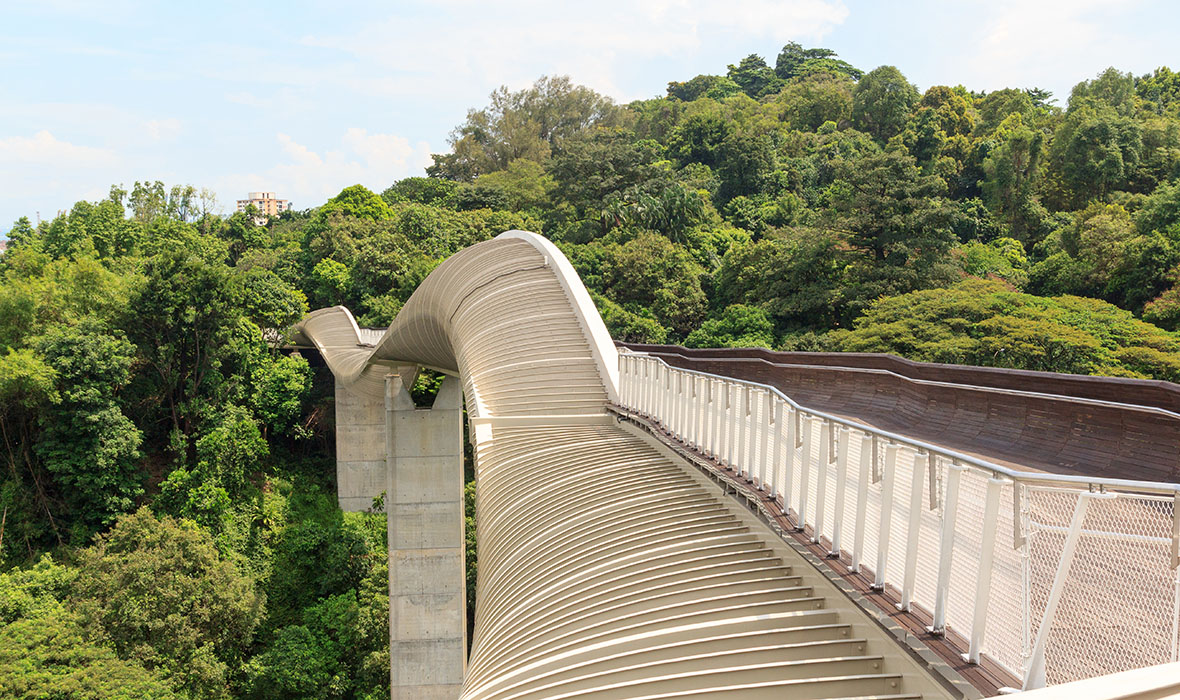 Paved walkways make it an easy and accessible walk, though there are some stairs involved. The path is lit at night, so visitors often like to start after 5pm when it's cooler, then can catch some sunset views along the way and end at the light show on the 'Henderson Waves' bridge at Mount Faber. Henderson Waves is a caterpillar shaped pedestrian bridge, the highest in Singapore, offering panoramic views over the city and Southern Islands.