Kawaii – from the kogal girls to Sailor Moon merchandise – is the soul of Harajuku. When one travels to Japan, and Tokyo in particular, there are temples and shopping wonders that never cease. However, there is something just so odd about the consumer culture of the kawaii, a Japanese style of cuteness that is adorable and way, way over-the-top.
For those drawn by the saccharine decadence of the kawaii – either by aesthetics or with kids in tow – travelers are advised to pop on their frilliest pink skirt or most bedazzled denim jacket and make a beeline for Harajuku.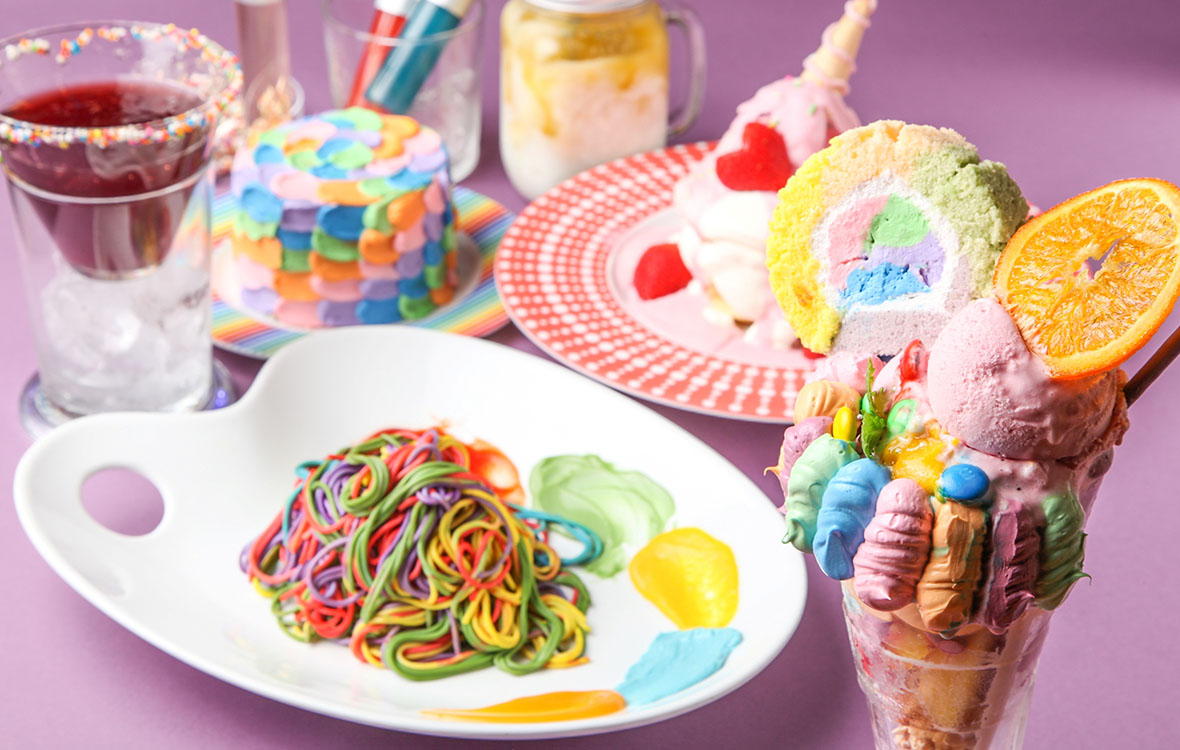 It's not just the attitude of kawaii that's saccharine; the entire place is, literally, quite sweet. Indeed, one isn't able to swing a Hello Kitty without hitting an ice cream or sugary crepe shop.
If you're the type of traveler who prefers to have a better time on their Instagram feed than "irl," then Kawaii Monster Cafe should be your first stop, where you'll find cartoonishly adorable food offerings in their Alice-in-Wonderland-style seating areas.
Kawaii Monster Café isn't all sweets, but even their savory dishes tend to look the kawaii part. Upon entering guests will encounter Mr. 10,000 Chopsticks and a cake-shaped merry-go-round before choosing between Mushroom Disco, Milk Stand, Bar Experiment, and Mel-Tea Room themes.
The garishly dressed Monster Girls add to the curious, otherworldly aesthetic. And, guests wanting their Harajuku experience to get less cute and a little more adult should look into the KMC show at night time for dinner at the Kawaii Monster Café.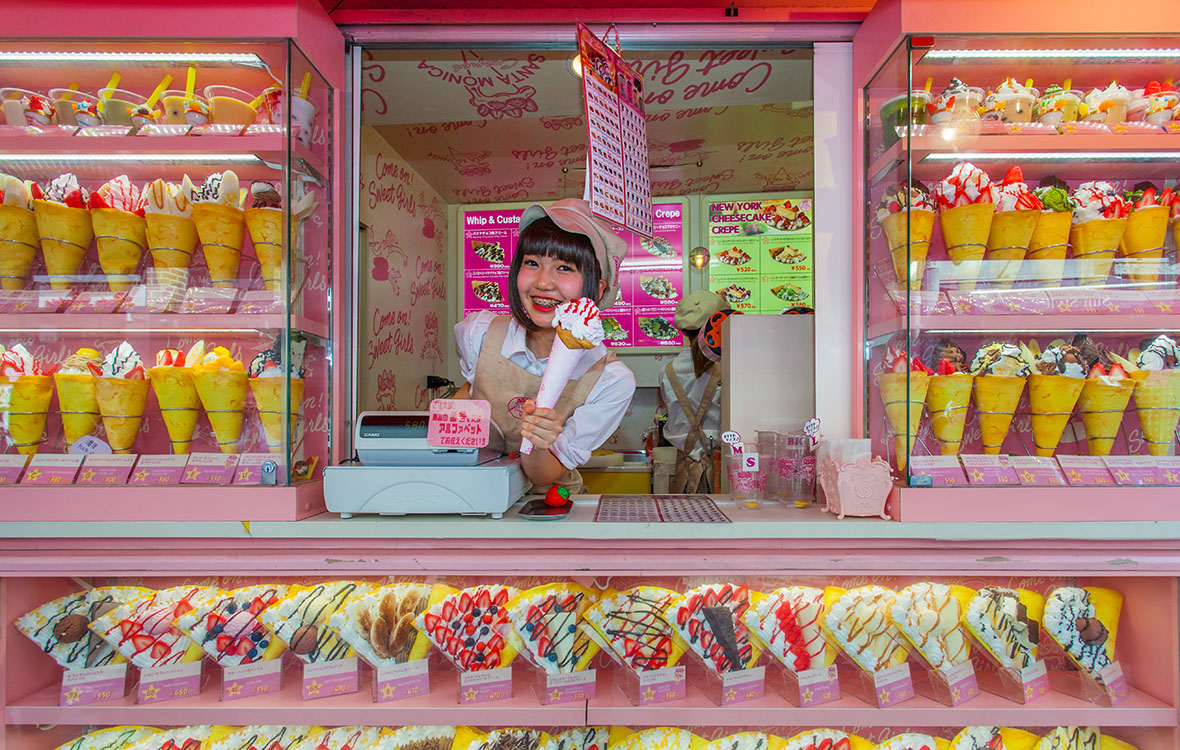 While on the street – if you've tired of your ice cream – then grab a cotton candy. Sweet and savory shops catering to the kawaii travelers abound, but if that sweet tooth still hasn't abated, there are the long lines for the chocolate covered pizzas at Max Brenner Chocolate Bar or the cupcakes at Magnolia Café for some imported sweet tastes. For something a little more classy, there's they Aoyama Flower Market Tea House.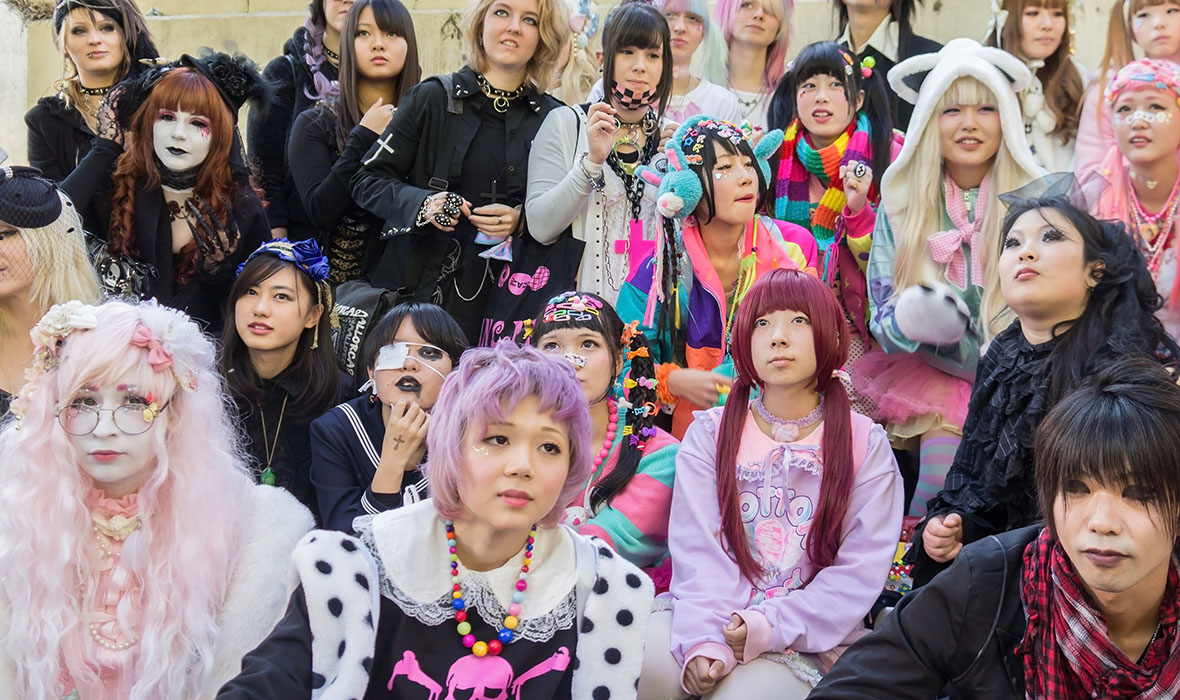 Even though it's considered relegated to the teens, it should be noted that kawaii isn't just one thing. Indeed, it all began with handwriting styles in the 70s – the scratchy styles of the mechanical pencils engendering the beginning of Japan's age of cute. But, today, when one travels to Harajuku – or more specifically Takeshita street, Ura-harajuku, Omotesando – they'll find more than the colorful characters they had in mind.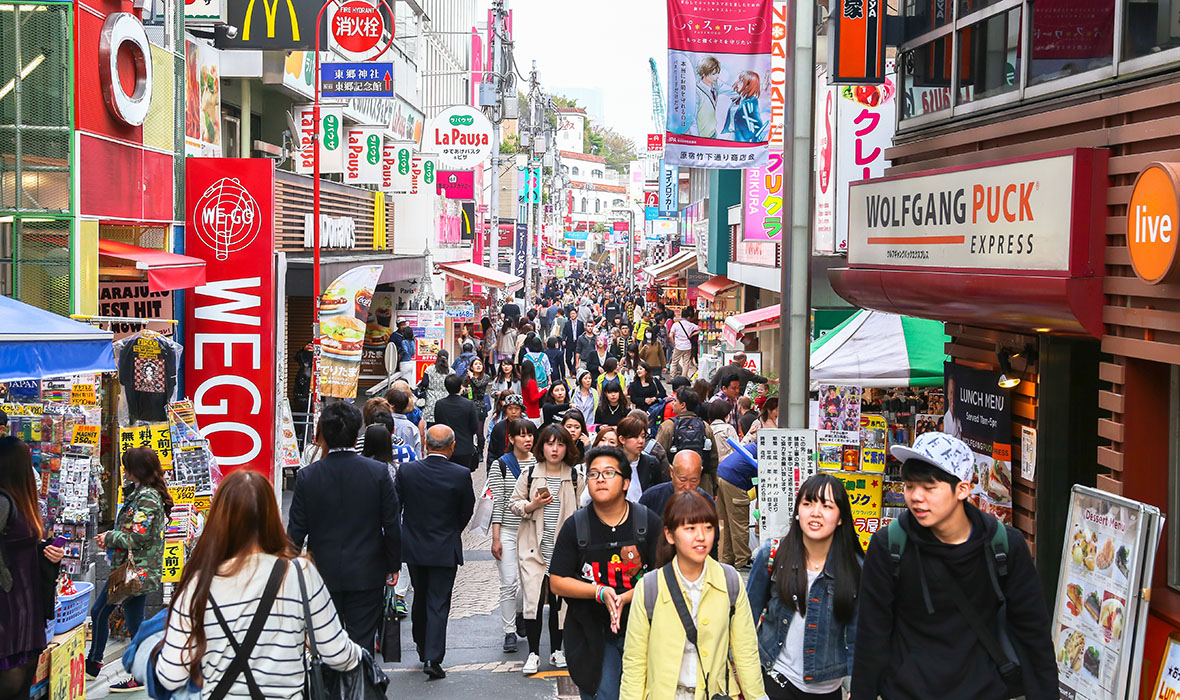 There are Lolitas, kogal girls, rockabilly, Decora, and even male-oriented kawaii fashion trends. Walking around the area, travelers will spot punks and Pokémon alike. So, shopping for your kawaii style might not be as easy as it first seemed. For example, at Maison de Julietta, guests can indulge in the Lolita style of dress-up – which can be as creepy as it sounds.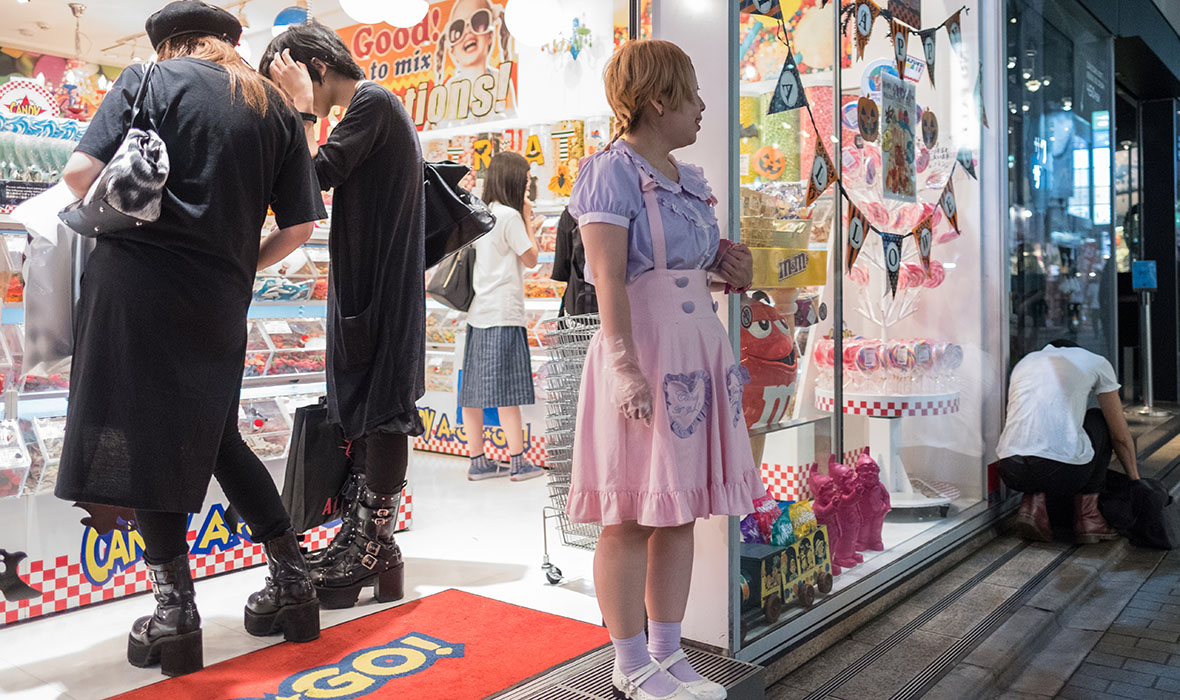 For a broader look there is Boutique Takenoko, which should provide for an interesting look as well as insight into the beginning of how Harajuku became the center of the cult of cute. The Dog boutique has drawn celebrities such as Lady Gaga.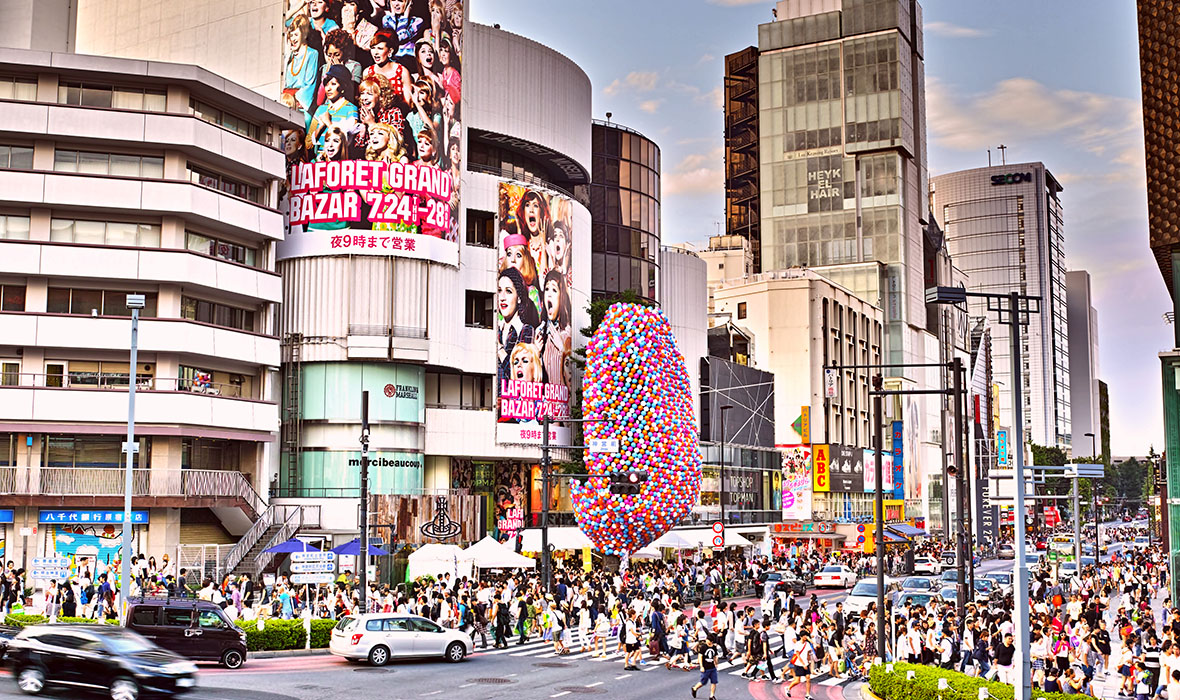 For most travelers, kawaii is, essentially, a commercial endeavor, and that's okay. The spirit of Harajuku is one of indulgence, so indulge. The biggest shopping area for kawaii the world over is the Laforet Harajuku on the corner of Omotesando and Meiji-dori, a department store known for its kitschy brands and cutting edge fashion.
For something for younger visitors, there's Kiddy Land for near lethal levels of cuteness. For the chic, there's Solakzade selling antique glasses. And for hipsters there's vintage thrift at Pass the Baton.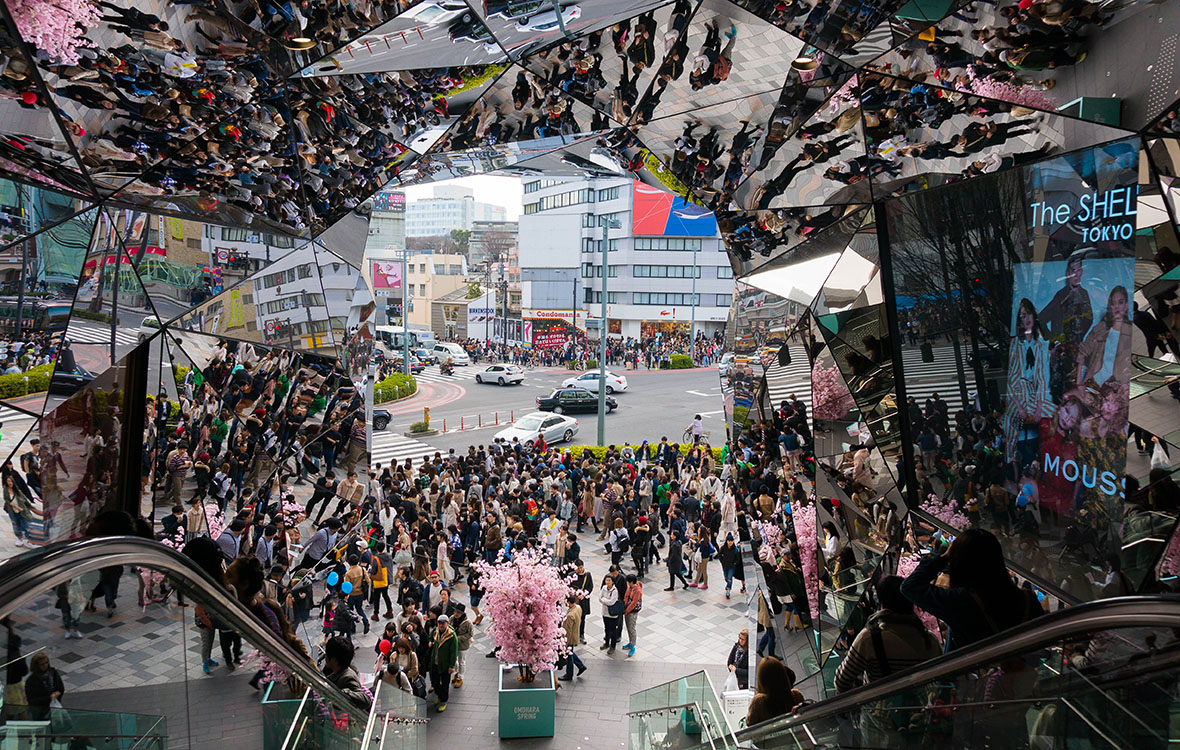 Most famous though is the Tokyu Plaza Omotesando – known for its kaleidoscopic entrance. Throughout, shoppers will find kawaii and manga pleasures galore. Of particular interest is Tokyo's Tokyo and its vinyl art collectibles.
In Harajuku's kawaii quarters, what you can't eat you can wear or buy. But it's also a chance to get into the spirit of so many interesting subcultures. There's the Meiji Shrine to consider as well as the peaceful Yoyogi Park, but most travelers will find solace in the odd designs and knock-out pastels of one of Tokyo's more interesting corners.