WRITTEN BY
Editor, Travelogues
PUBLISHED ON
February 13, 2018
LOCATION
Thailand
Family-friendly isn't the first phrase that comes to mind when one thinks of Phuket; in fact, the first phrase that comes to mind when one thinks of Phuket probably isn't even family-friendly. That said, for travelers willing to pay for the stretches of beach not yet bagsied by legions of tourists, they'll find that resorts throughout Thailand's biggest island have gone that extra mile to make things educational and interesting for younger travelers.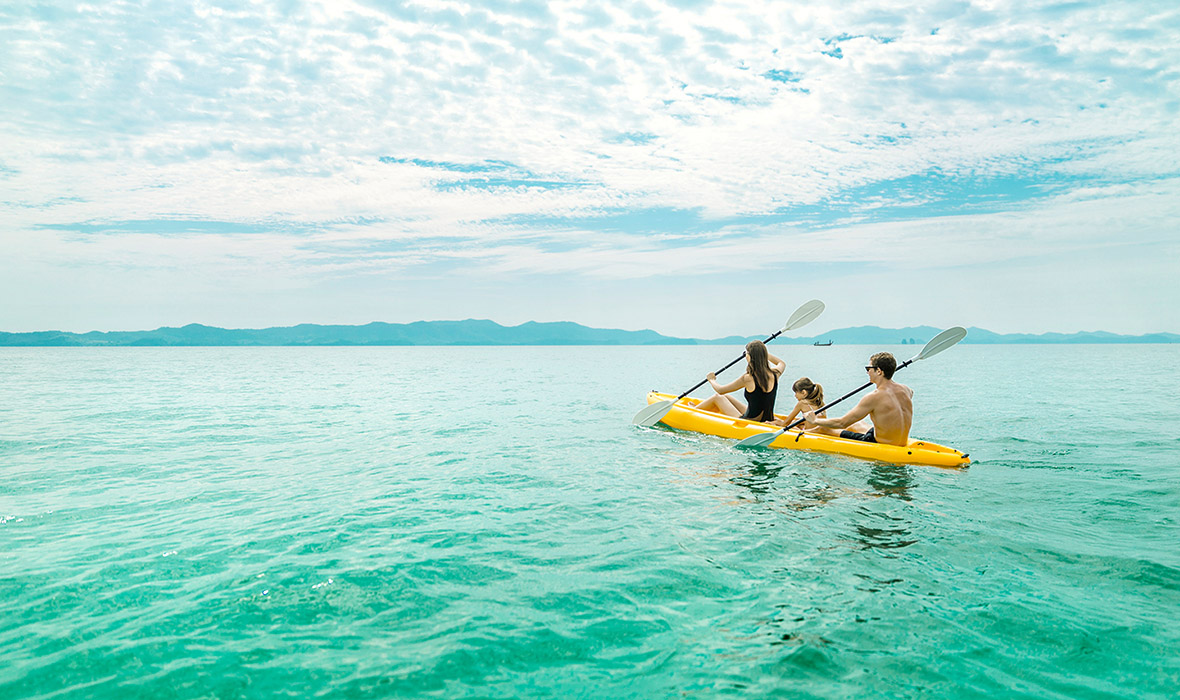 The COMO Point Yamu Resort boasts not one, but two highly rated eating establishments as well as a wellness retreat for travelers looking to unwind and relax. The Play by COMO kids' club prides itself on its colorful games room where younger guests can play pool, foosball, and video games. With outdoor excursions such as swimming and cycling organised for little ones to discover the surrounding region, parents can rest easy.
For a family-together experience, adults can kids can paddle out on the calm seas in a kayak, or undertake one of the many sea-based activities on hand. The shallow pool makes for a great playtime as well.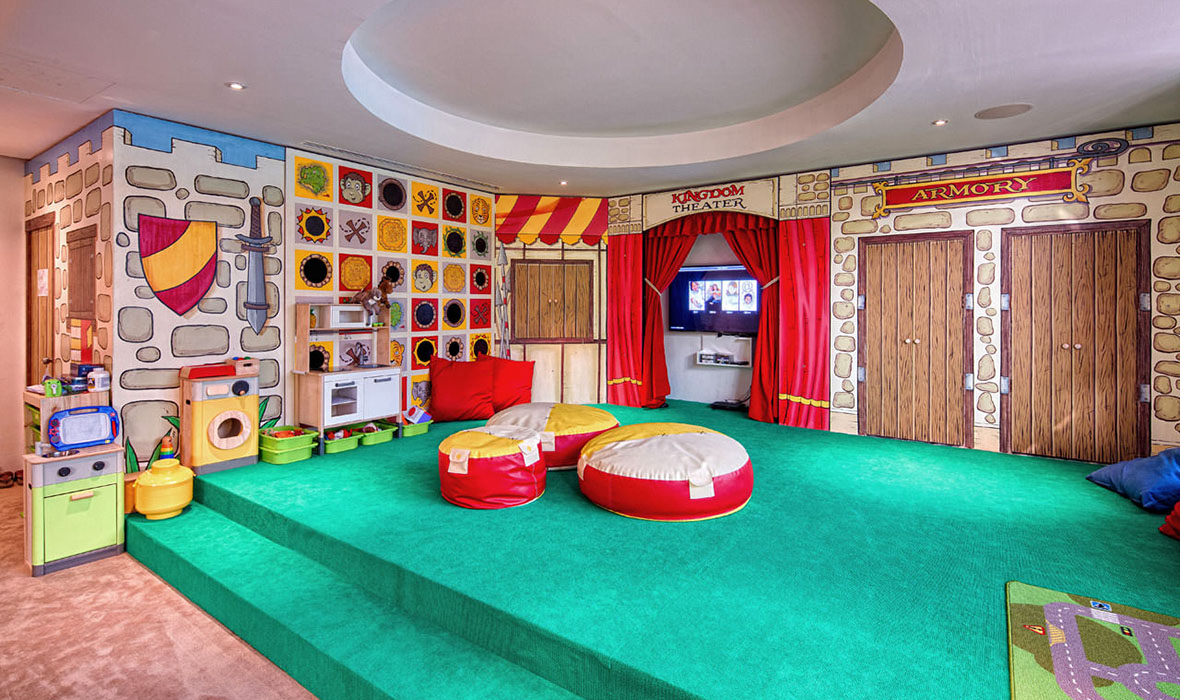 Located on Natai beach, the Iniala Phuket resort features the Land of Iniala Kids Club and Hotel, the place to be for travelers who have little ones in tow. This kids' hotel features a wonderland of creative and unique areas in which children can play, from tree houses to costume shops and even a theater for those with a dramatic streak. Upon arrival, younger guests will receive a goody bag stuffed with games, books and a T-shirt. The Iniala restaurant offers child-friendly menus, while parents indulge in Mediterranean or Thai fare.
Anantara Mai Khao Phuket Villas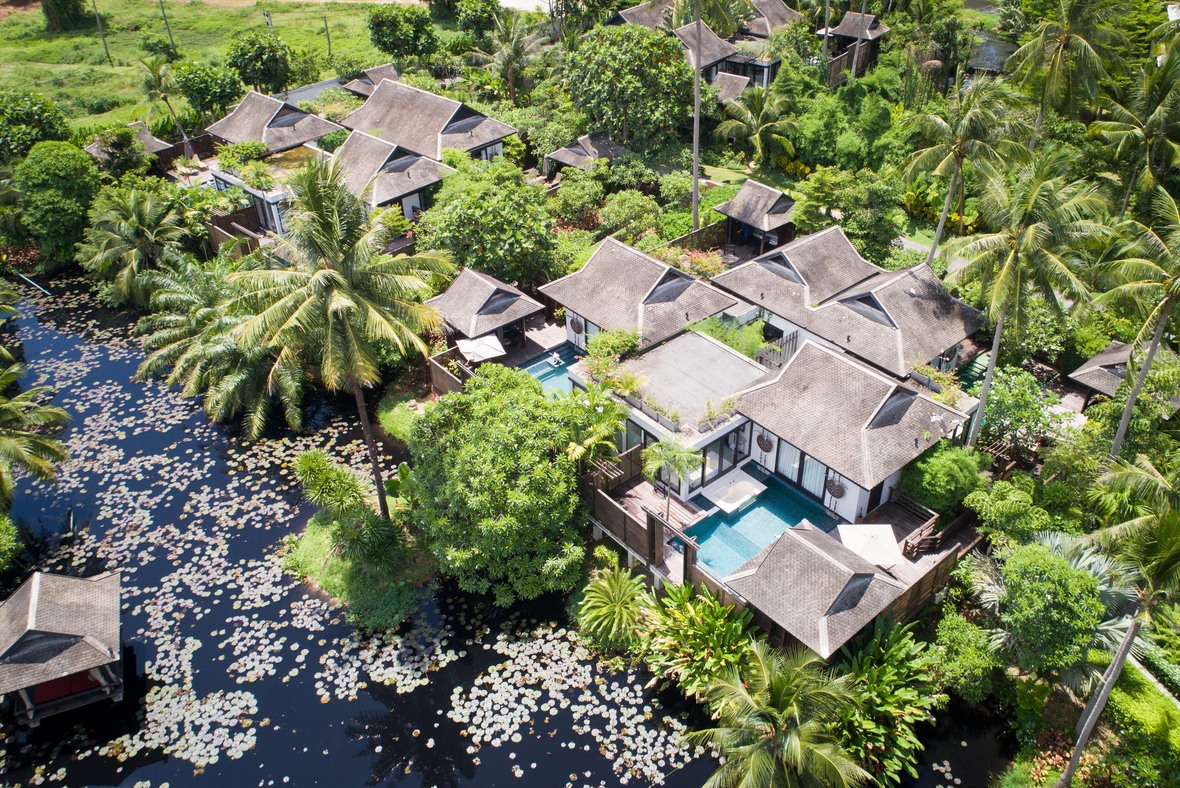 Situated next to the unspoiled mangrove forests of Sirinat National Park, Anantara Phuket Villas is a destination for the more adventurous types, especially those wanting to trek through the lush vegetation of the island. For the little ones, Anantara's fun and friendly Turtle Club includes planned games, crafting activities such as candle-making, and outdoor sporting excursions including tennis and watersports. With more than 90 private pool villas dotted along the Mai Khao Beach, each family can have their own villa and pool for relaxation.
For travelers ready to get reacquainted with nature, the Banyan Tree Phuket offers an outdoor pool, fitness center, free use of bicycles and access to a golf course. The Banyan Tree's Turtle Club is open daily, giving children the opportunity to get outside and explore the natural world. For those over 5 years old, Banyan Tree Ranger Status can be achieved as they learn about their environment, and arts and crafts activities will give them the chance to try their hands at flower arranging and batik painting. By the time they leave they'll be a Banyan Tree Ranger and will be an expert on the natural wonders of Thailand.
For travelers looking for tranquility and seclusion, there is the Trisara resort in northwest Phuket, featuring Thai silk furnishings and teak walls in its serene design. Referred to as "the garden in the third heaven," this hotel promotes both physical and spiritual well-being for guests of all ages. For young guests ages 4 to 16, the Trisara kids' club is open from 8:30am. to 5:30pm daily. Situated in a large colorful clubhouse, this is an excellent space for children to socialize, play games, and learn. The space provides everything needed to keep a young mind occupied and entertained, from arts and crafts to computers and books, and outdoor activities such as football, volleyball, and kite-flying will give them the chance to breathe in the fresh island air as they make new friends and lasting memories.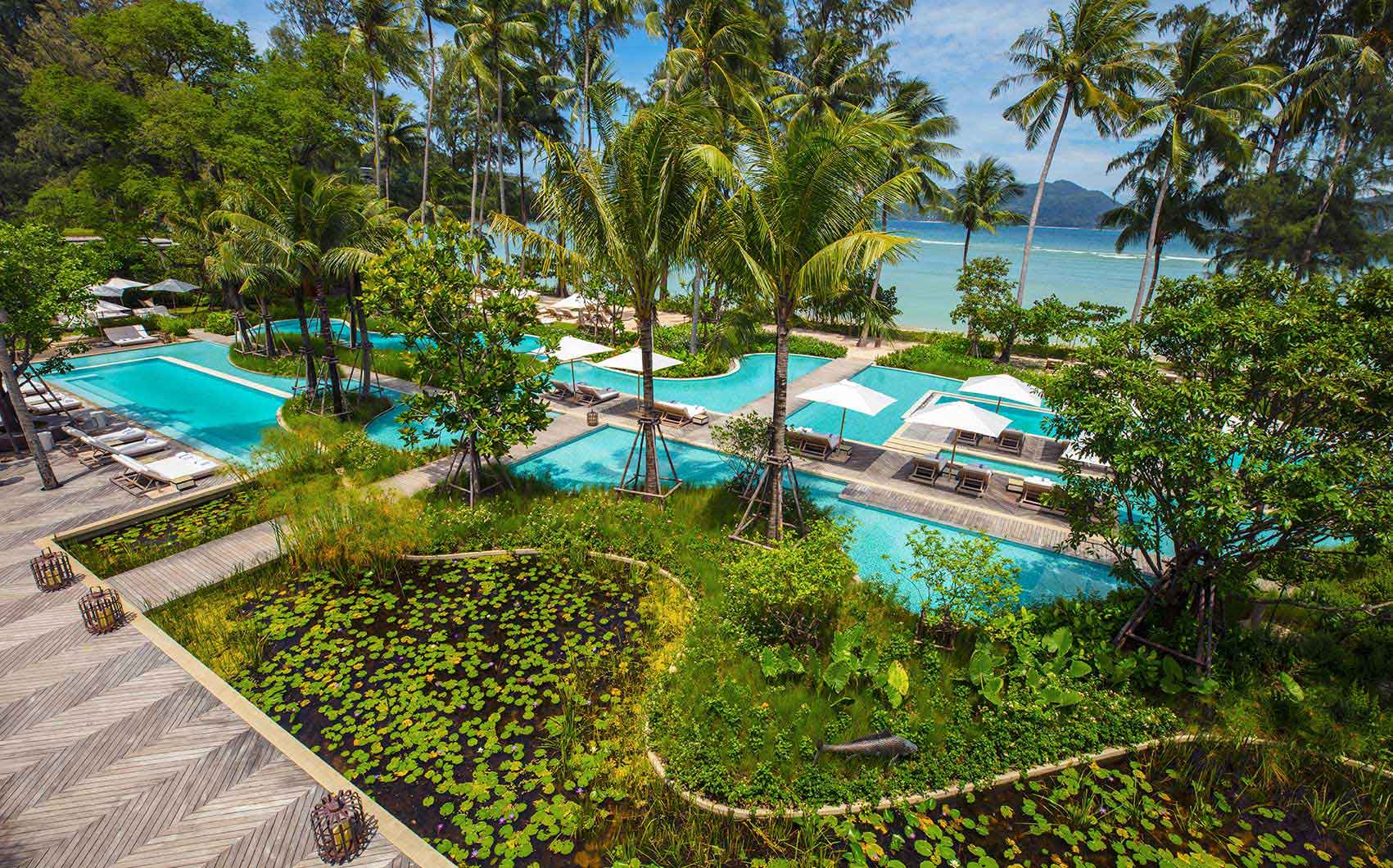 The Rosewood Phuket opened in Southeast Asia in 2017, a much needed breath of fresh air in Phuket's crowded resort scene.  Unique to the Rosewood is its child-friendly Rosewood Explorers Club, where young guests can be kept entertained with facilities such as the kids' pool, an indoor clubhouse, and pint-sized sun loungers. There are also indoor activities to keep the little ones occupied for hours, such as the performance stage, a crafting area, and for more adventurous kids a climbing wall.