The midday sun blazes and colors clash. Barbie pink borders glittering gold. Burnt orange keeps company with ocean blue. Lime green fights for attention with deep purple. These are not typical color combinations for decorating the façade of a home in Thailand – or many other places for that matter. If your neighbor painted their home star-bright orange and blue, you may have to have words with the council. Yet, here they work. Phuket Town is a smallish Thai city with a curious and charming blend of cultural influences. The Thais, Malays, Chinese, and Portuguese each left indelible marks on the capital of Phuket Province.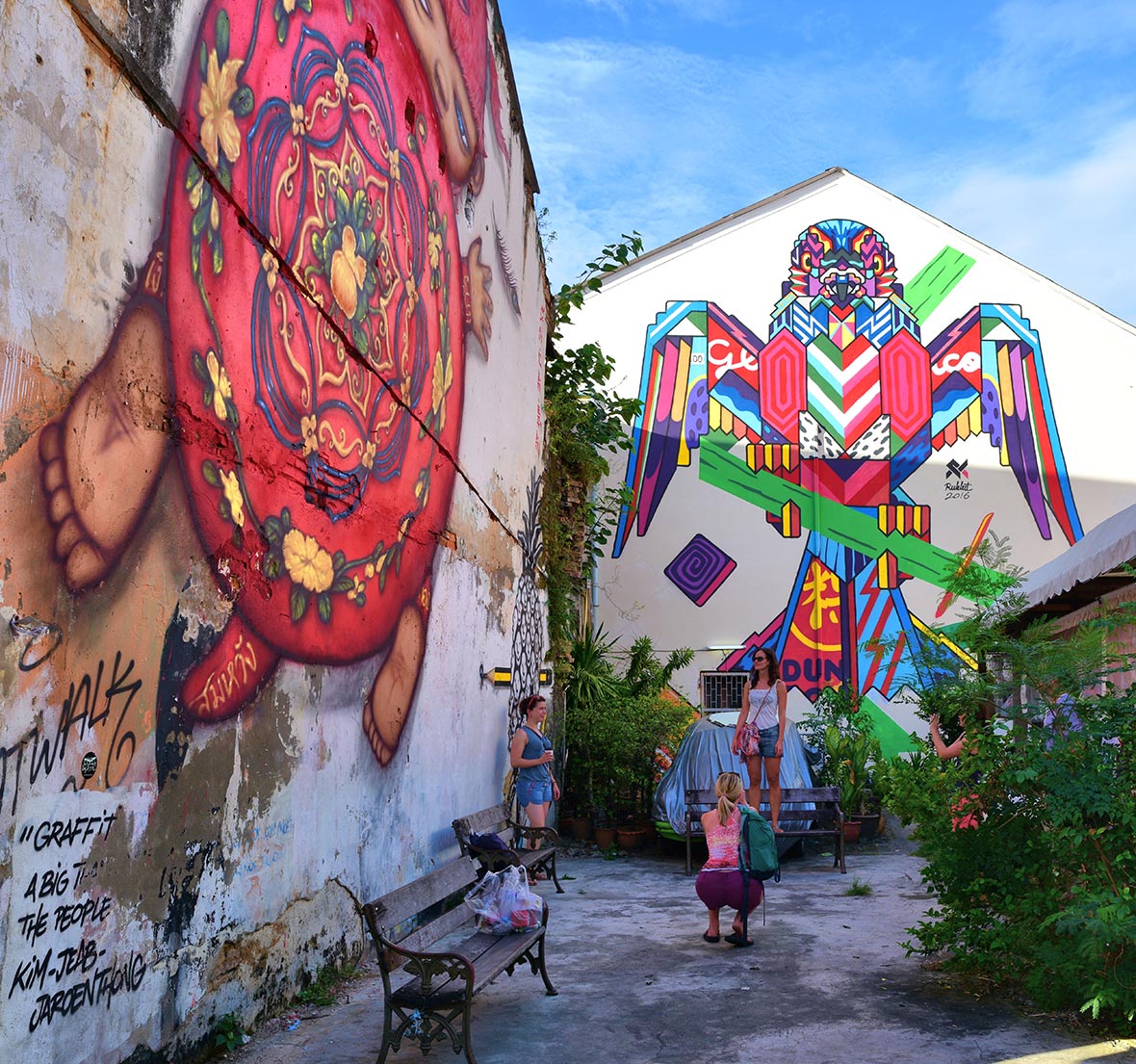 Phuket Island is one of Asia's tourism goliaths. It is the 11th most visited location in the world, according to a recent Euromonitor International study, receiving almost 10 million tourists a year. The majority of these travelers choose Thailand's biggest island for its white sand beaches and pristine jungles. But, before tourism became the financial backbone of Phuket, it was fishing, tin mines, and trade that drove its economy.
Due to its strategic position between India and China, Phuket became a significant port on the trading route between Europe and Asia from the 16th century onwards. The Dutch, the British, and the French all did sizeable trade in and through Phuket. But among the Europeans it was the Portuguese whose contribution was most significant, specifically in regards to the appearance of Phuket Town.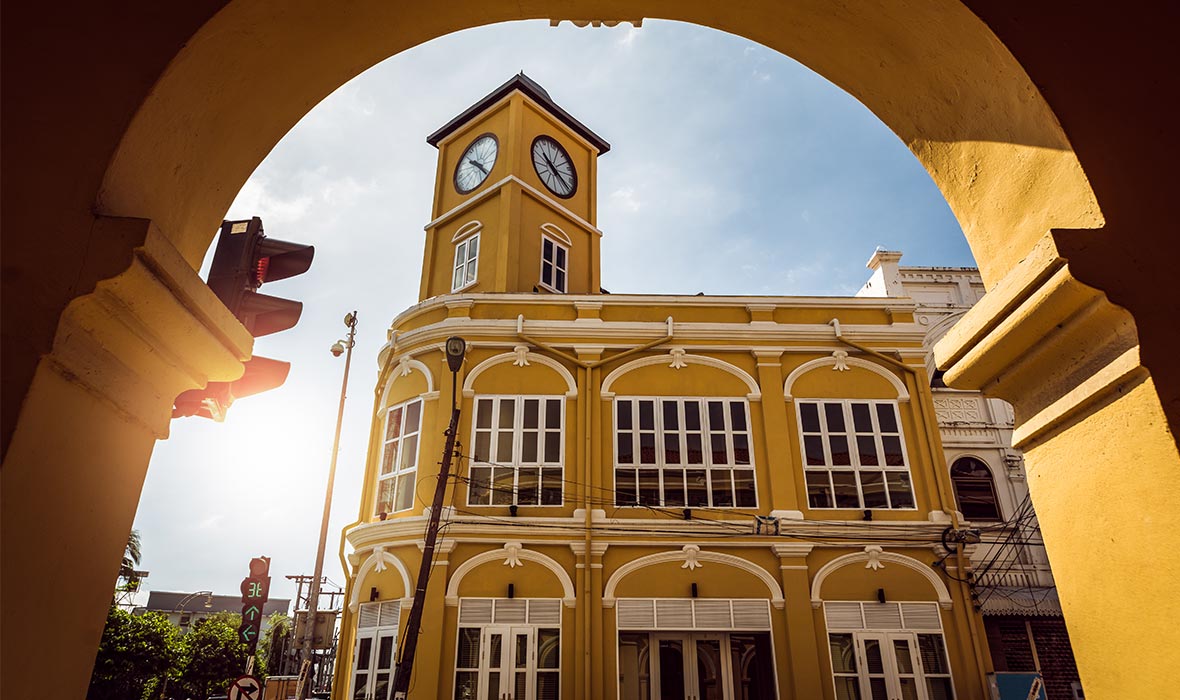 The town is decorated by an array of colorful and sometimes kitschy Sino-Portuguese architecture. Ranging from shophouses to public buildings and stately mansions, these structures mostly date back to the early 1900s, when Phuket Town was going through something of a mining boom. This style of architecture is unmistakable, blending elements of Chinese and Portuguese building design in eye-catching fashion.
While the town was a fairly rundown industrial center in the 1800s, at the turn of the next century it got a makeover inspired by places like Penang, Singapore and Kuala Lumpur. Each of those cities were blessed by healthy assortments of Sino-Chinese architecture, a style favored by the wealthy Chinese merchants who settled in these places.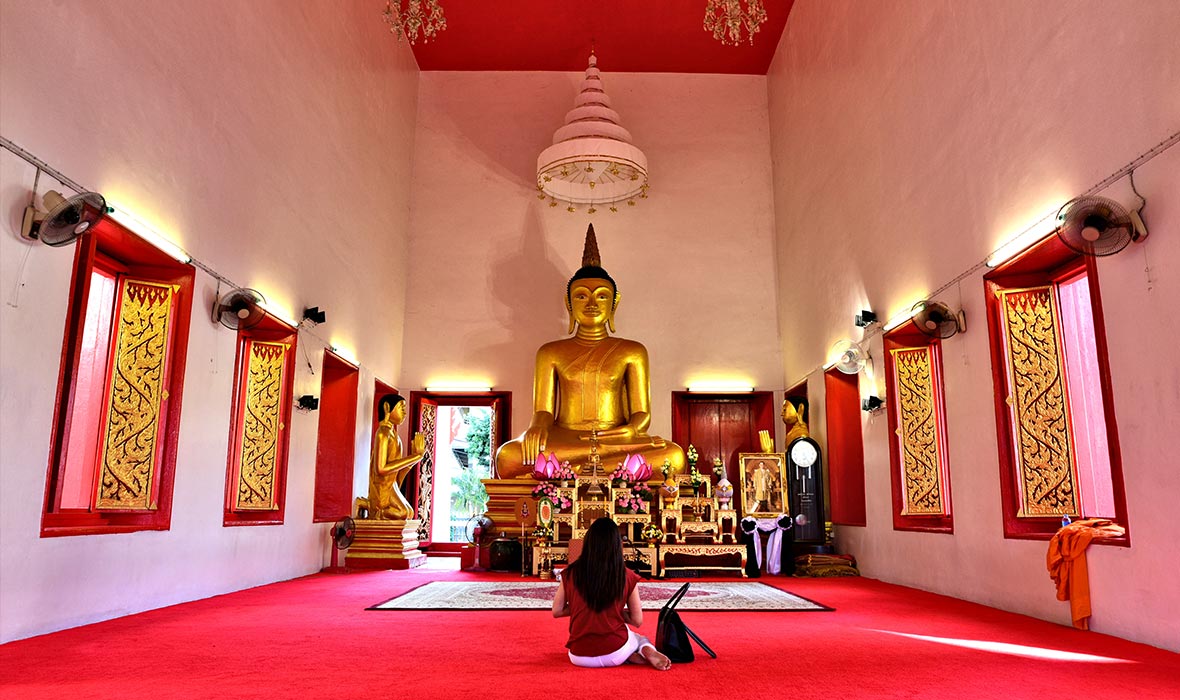 These buildings are characterized by vividly-colored facades, decorative tiles, complex stucco work, intricately-carved wooden doors and elegant arched windows. The elaborate designs were a mark of the wealth and status of the building's owner. Nowhere in Phuket Town is this form of architecture more concentrated than on Thalang Road and its offshoot, Soi Romanee.
This once was the commercial heartbeat of the Chinese community, lined by local eateries, teahouses, herbal medicine shops, corner stores, and wholesale outlets. Now its rainbow of shophouses has been converted mostly into businesses aimed at tourists. Souvenir shops, quirky guesthouses, trendy coffee shops, chic boutiques, and restaurants with Western menus dominate this area.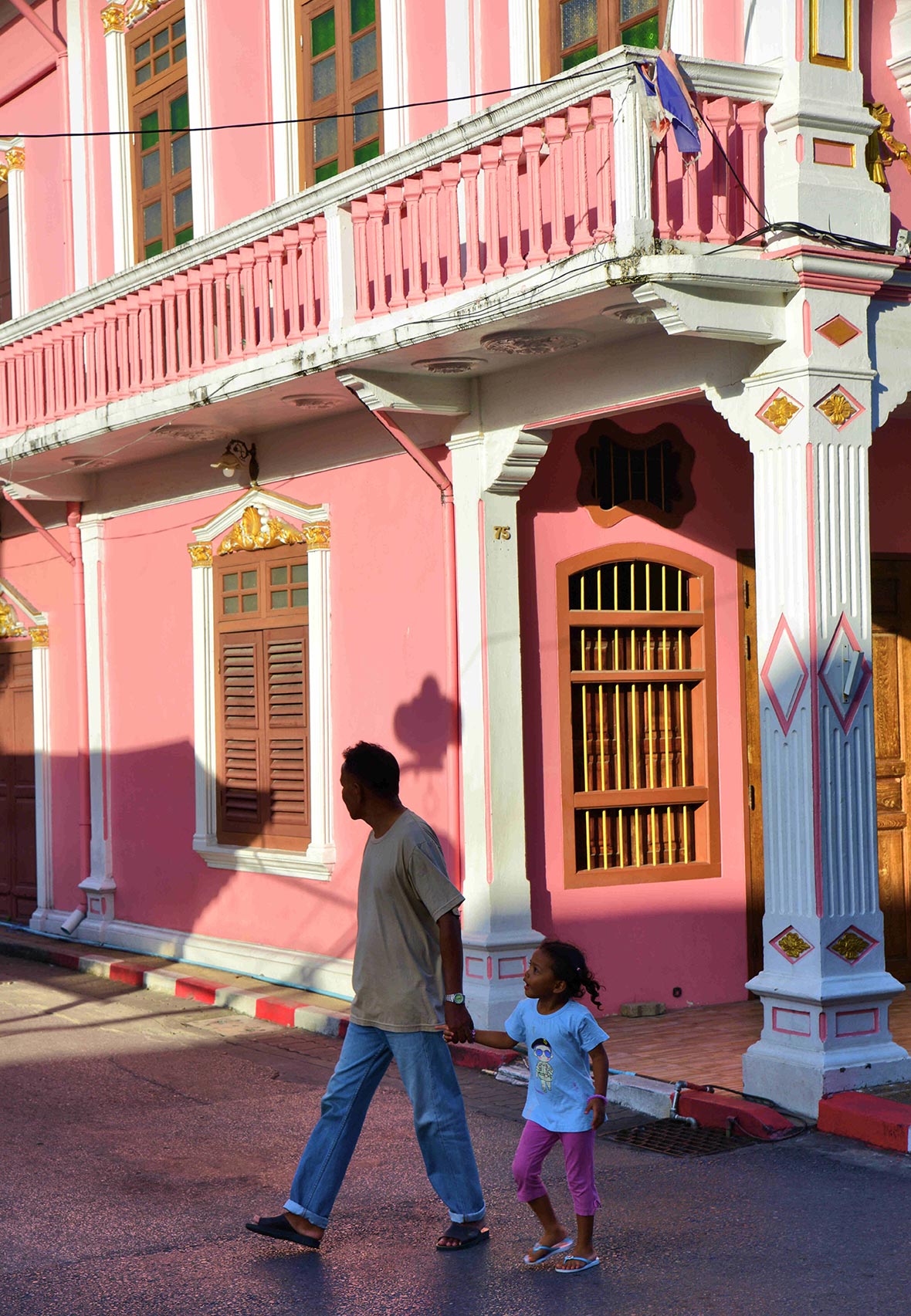 Yet it does not feel like a tourist zoo. Nor does it feel entirely unauthentic. For visitors who wish to experience the so-called "Real Thailand" they need only venture a few hundred meters in any direction from this area. But the historic heart of Phuket Town is not just a photographer's dream but also a window into the melting pot that was Phuket a century ago.
The history of one of the town's most intriguing cultures is told at the Phuket Baba Museum, a short walk from Thalang Road. The Peranakans are the ancestors of Chinese men who immigrated to South-East Asia starting from the 15th century onwards. Most of these men travelled without female partners and so married local women, with the Peranakan culture becoming a mixture of Chinese and local customs.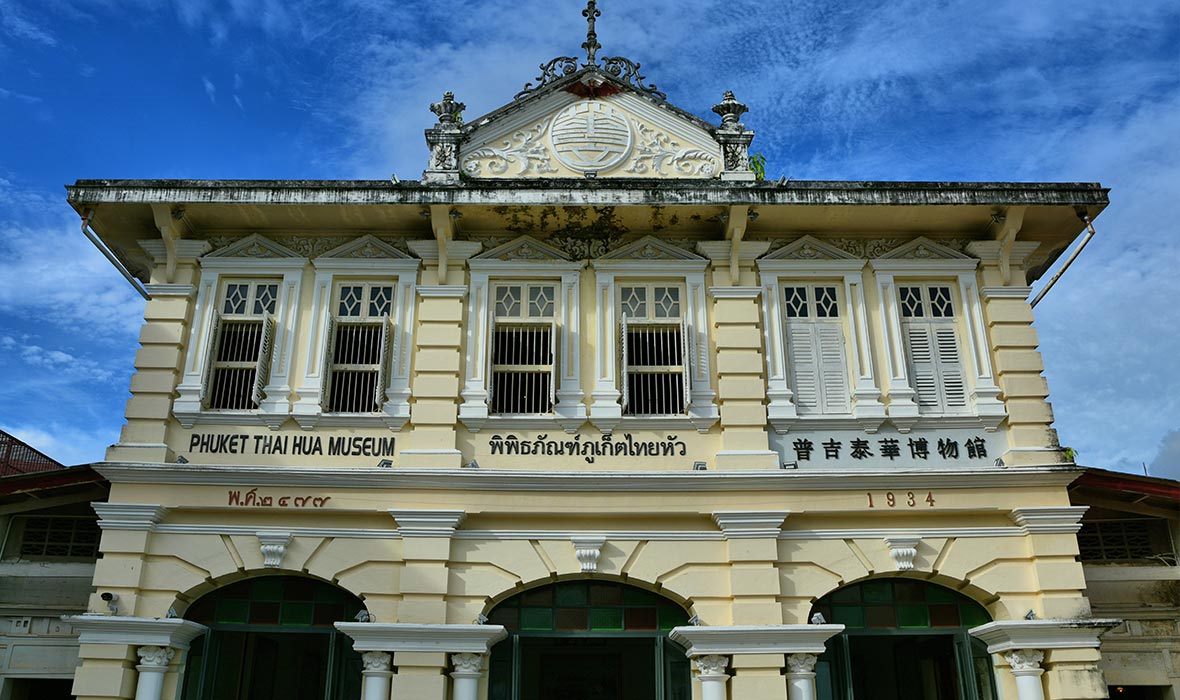 In Phuket Town this group flourished in the early 1900s during the mining boom and became known as Phuket Baba. To this day they continue ancient traditions such as holding extravagant weddings, which include street parades, lion dances and tea ceremonies.
Meanwhile, the wider history of the Chinese settlers on this island is explained in fine detail at the town's Thai Hua Museum. This museum is housed inside one of the most spectacular Sino-Portuguese mansions in the town. Built around a central, tiled, open-air courtyard, in traditional Sino-Portuguese style, this museum has close to 20 different rooms open to the public. Inside these spaces visitors can watch movies in English on how Chinese immigrants helped expand Phuket Town, and see many tools and machines used during the tin mining boom.
Even for tourists who are not overly interested in this history, the beauty and uniqueness of the mansion are worth the visit. The same goes for Phuket Town itself. On an island dominated by luxury resorts, where tourists come to search of the ultimate tropical getaway, Phuket Town offers something completely different. It is eccentric in the best possible way.