Being the capital city of an island, Colombo has no shortage of unique seafood options. The restaurants in Colombo prepare some of the freshest seafood in South Asia, cooked and seasoned with spices native to the island.
Now, while luxury travelers will definitely want to park their bags at Tintagel or Uga Residence, those who really want to get to know the flavors of the Sri Lanka sea need to savor ambulthiyal and inventively cooked two-kilo crabs.
Sea Spray, Galle Face Hotel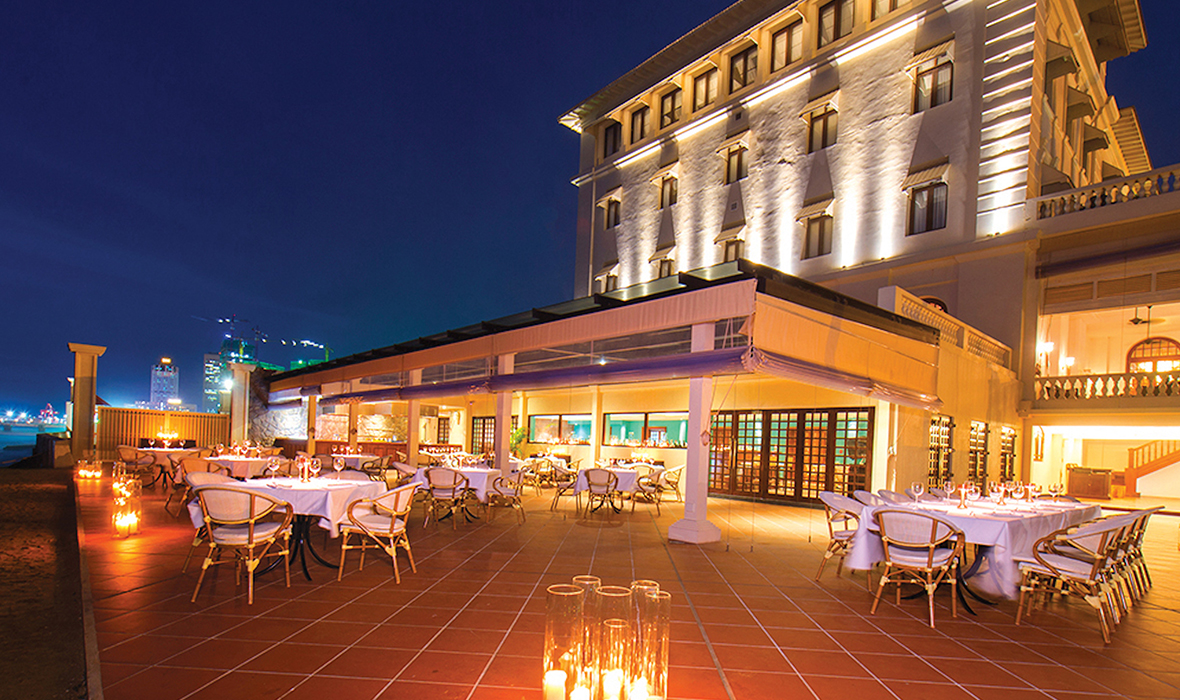 This open-air restaurant was recently refurbished to introduce an alfresco dining experience, offering guests an extensive seafood menu. At Sea Spray, one can dine at the colonial-style interior while gazing at the scenic Indian Ocean, and the open environment alongside the beach and the dim lights contribute to the overall seafood experience.
The menu features a range of fresh seafood cooked in a variety of local sauces. Some items are labeled in the local language, so the guests might have to clarify with the server. Ambulthiyal – directly translated to "sour fish curry" – is a popular choice for its unique blend of local spices, including Goraka paste, tamarind, and turmeric powder.
Neatly presented in a market-like setting, guests are spoiled for choice with a range of fresh catches at the Lagoon. Diners can take in the sounds of live-cooking and watch their food being prepared by expert chefs. The restaurant features two specialty chefs who are trained to prepare seafood in over 150 ways. Their starters include a sushi combo platter served with a variety of sauces including soya and wasabi. For mains, guests can choose the cooking style, the sauce, and the type of seafood. The Modha fish dish is in spicy thick coconut gravy, highly recommended for newcomers to Sri Lankan cuisine.
The restaurant is open daily for lunch from noon to 2:30pm and 7pm to midnight for dinner. Keep an eye out for the weekly Maalu Maalu Lunch Buffet that takes place every Sunday, which boasts a range of styles and includes live action cooking stations.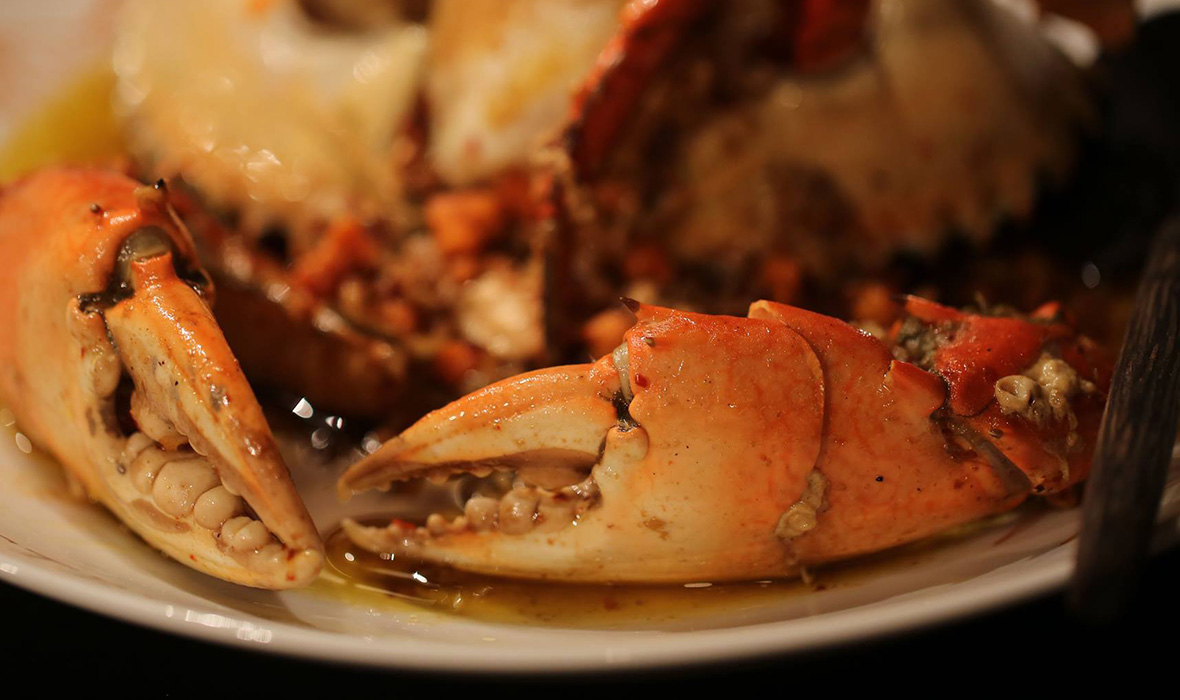 This is a new addition to Colombo's finest seafood restaurants but has left its mark already. Having made it to the list of Asia's Best 50 Restaurants, the Ministry of Crab boasts some of the best crab dishes in the city. Owned by the talented chef, Dharshan Munasinghe and co-founded by two cricketing legends, Kumar Sangakkara and Mahela Jayawardena, a major portion of the menu features a delightful option of crabs varying in sizes from 500 grams to two kilograms.
As stated in their "constitution", use of hands while dining is not frowned upon, though specialized crab utensils will be provided to dig into the tender crab meat. Its dimly-lit atmosphere is mostly stylish and sophisticated yet providing a fine setting for everyone to enjoy their meal. Reservations are recommended.
Established by the Kingsbury, this restaurant offers super-fresh seafood laid out on a bed of ice where customers can pick right off the counter. The restaurant is energetic during lunch hour as many come to soak in the natural light. It's one of the classier restaurants – suitable perhaps for a formal meal – but it still has plenty of local charm on the plate.
Their well-polished menu features specialty Japanese, Thai, and Middle Eastern cuisines. The Chef's special of tempura prawns tossed with lemon wasabi dressing alongside a mix of greens is a must-try. It's best served with a side of garlic rice which is well-flavored and filling. Smart casual dress is recommended.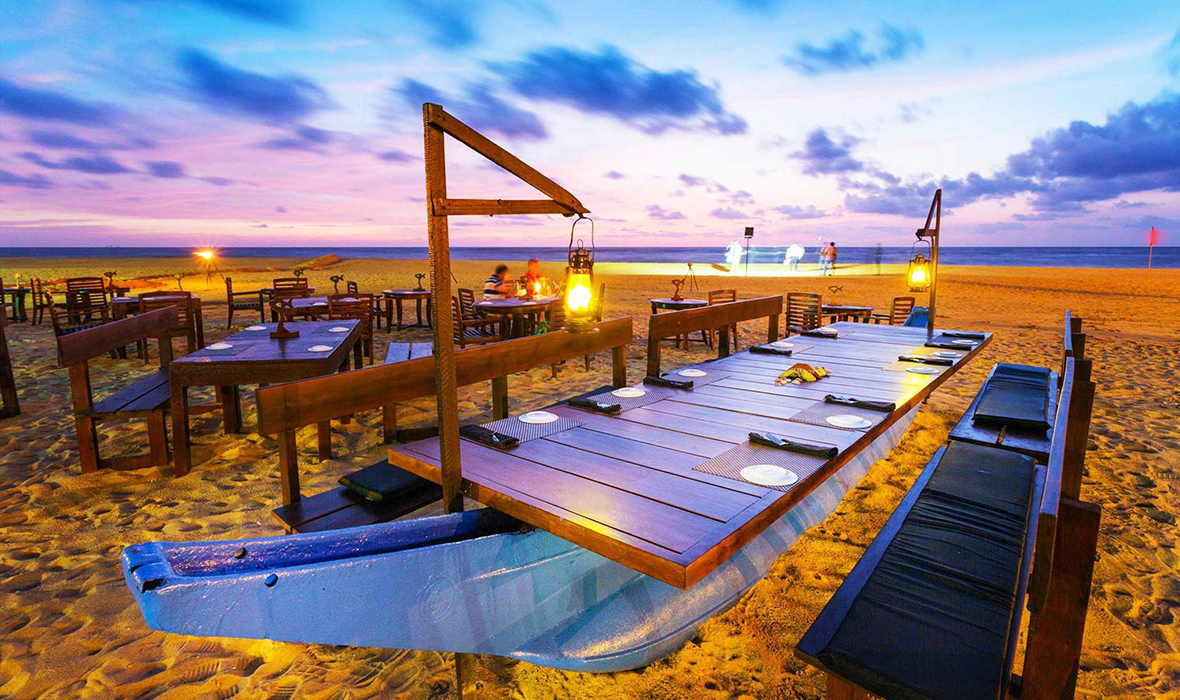 Seafood Cove is specialist seafood in a rustic setting on a private beachfront. Though the restaurant is open throughout the day offering small snacks, the full range of the menu is only available after 7pm every day and is open until 11pm. Diners can request a candle-lit table for a sunset over the Indian Ocean.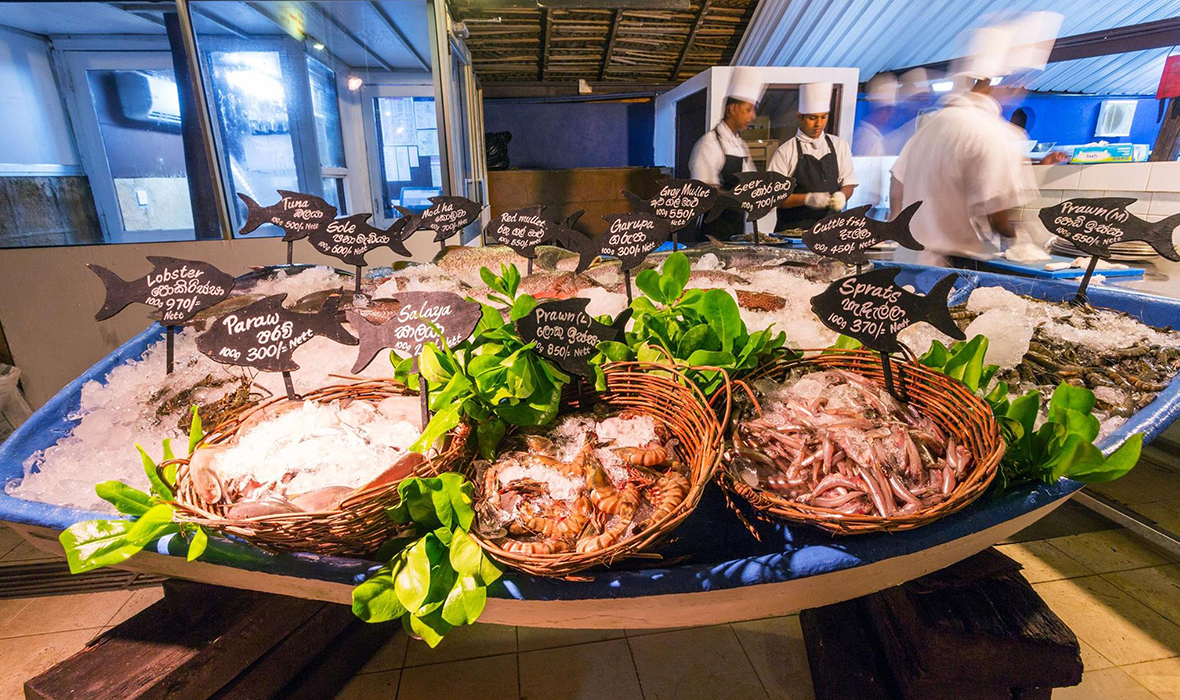 Choices are made per 100 grams, and for those unfamiliar with this sort of setting, it's similar to the experience of buying fresh seafood off the market. With the perfect balance of seasoning, texture, and spice, this restaurant serves one of the best hot butter cuttlefish in town and it compliments well with the mains.