In summer and spring, Kyrgyzstan has been called the "Switzerland of Asia" – with admittedly fewer cuckoo clocks. In winter, this Central Asian highland takes on a more severe personality, but it's no less photogenic, especially during skiing season from December to March. Places like Tohoku and Niseko in Japan can boast of better powder, but Kyrgyzstan is pure gorgeous from beginning to end.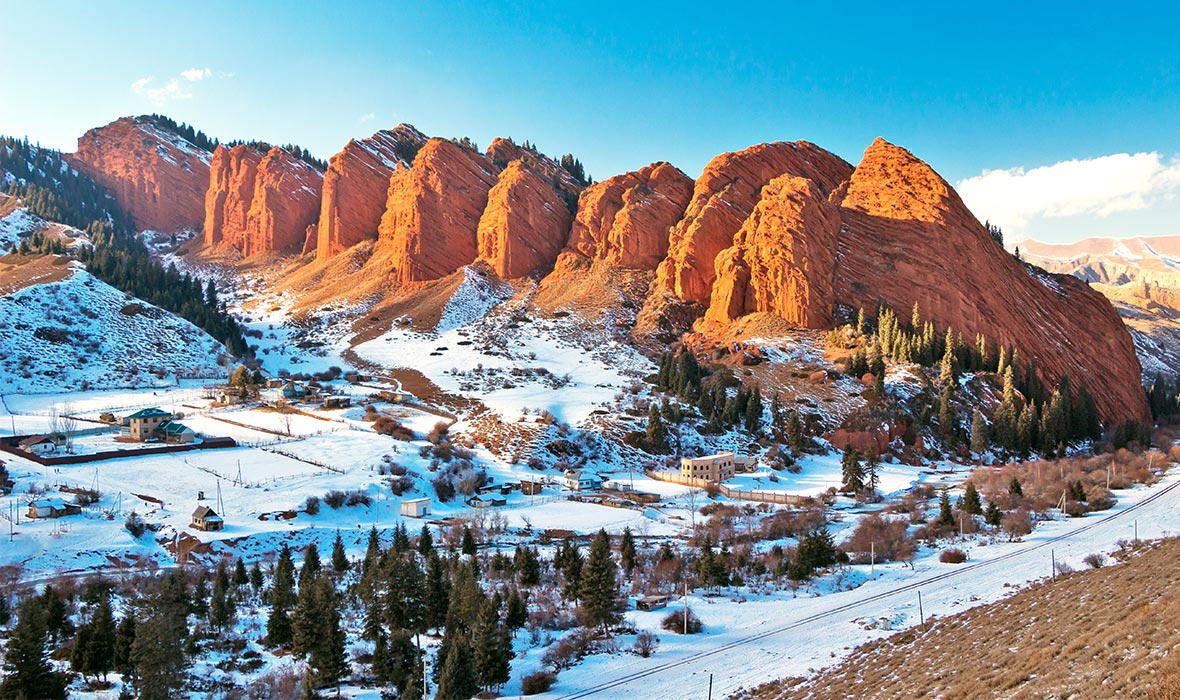 When it comes to off-the-beaten-track, you can't get much less beaten than Kyrgyzstan; that said, most will land in Bishkek and make a beeline for Karakol. There are, however, a few more ski spots worth a stop. Most importantly, visitors will want to stop off at ChonKemin Valley. At 6,500 feet to 11,000 feet above sea level, the area is filled with stunning slopes and conifer forests.
On the long drive to Karakol, travelers will no doubt be keen for a look at Issyk Kul Lake. It might be a bit icy for hiking, but the right guide will get you to some of the best views in the country along the northern reaches of Issyk Kul Lake. Despite the severe cold, this lake does not freeze over in winter and maintains a pleasant blue for that postcard-perfect Instagram.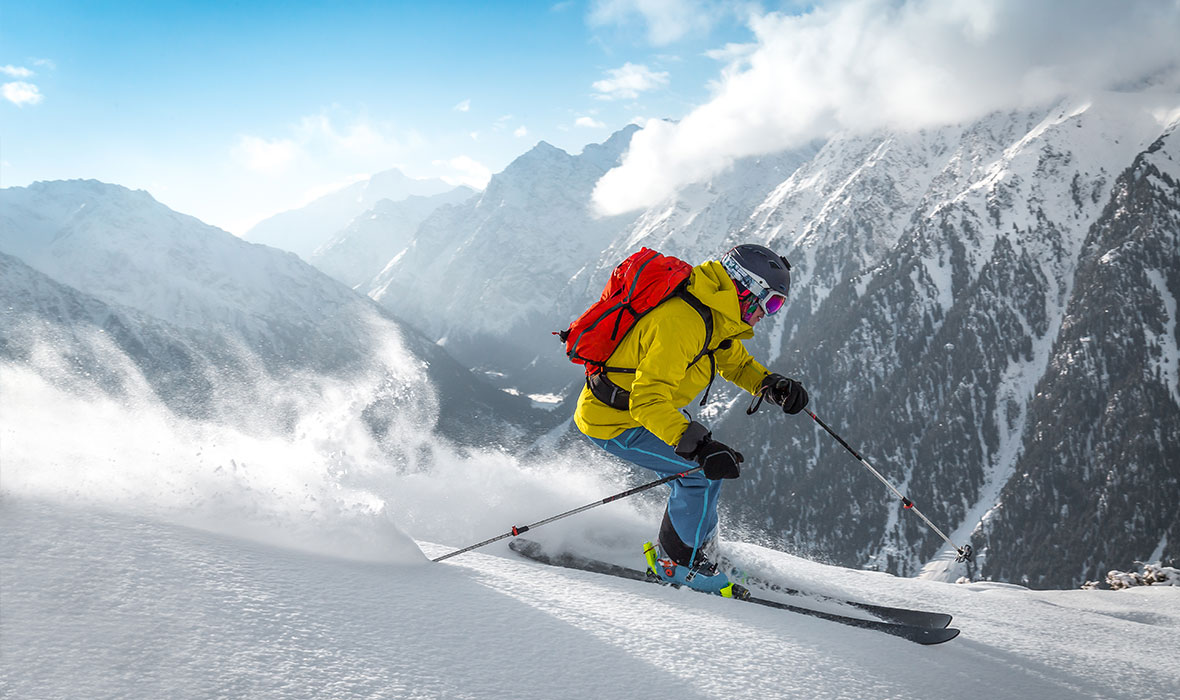 The skiing in Karakol is not oversold. It's isolated with plenty of off-piste options and unbeatable scenery, and the powder is, put simply, perfect. Travelers come from all over the world for the isolation of Karakol, but there are a few things nearby worth seeing, including the Tian Shan mountains at Ala-kul Lake and the hot springs of AltynArashan.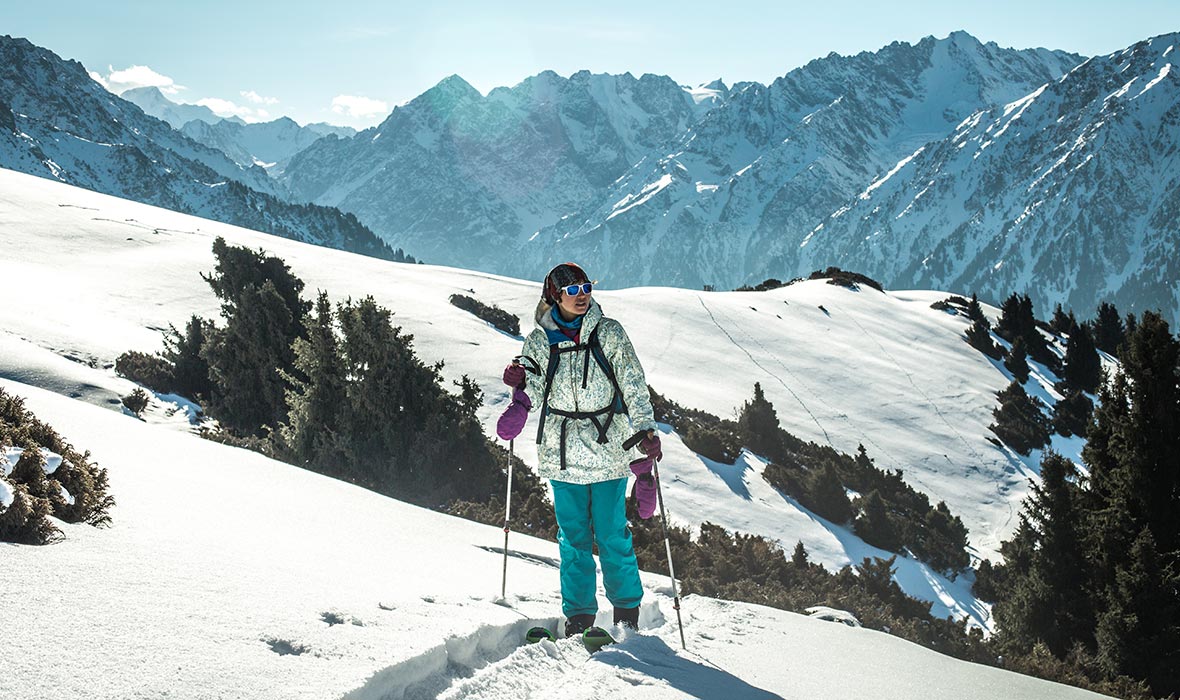 "In the summer, visitors here can either ride horses into the Ala-Too Terskey mountains, or else walk, using the horses as pack animals. In winter, intrepid skiers from Austria, Switzerland, and France have slowly been making their way here, enticed by the country's first "freeride" skiing program, where horses take skiers and their gear up into the mountains, and then leave them to plunge downhill on their own." — Travel writer Dave Stamboulis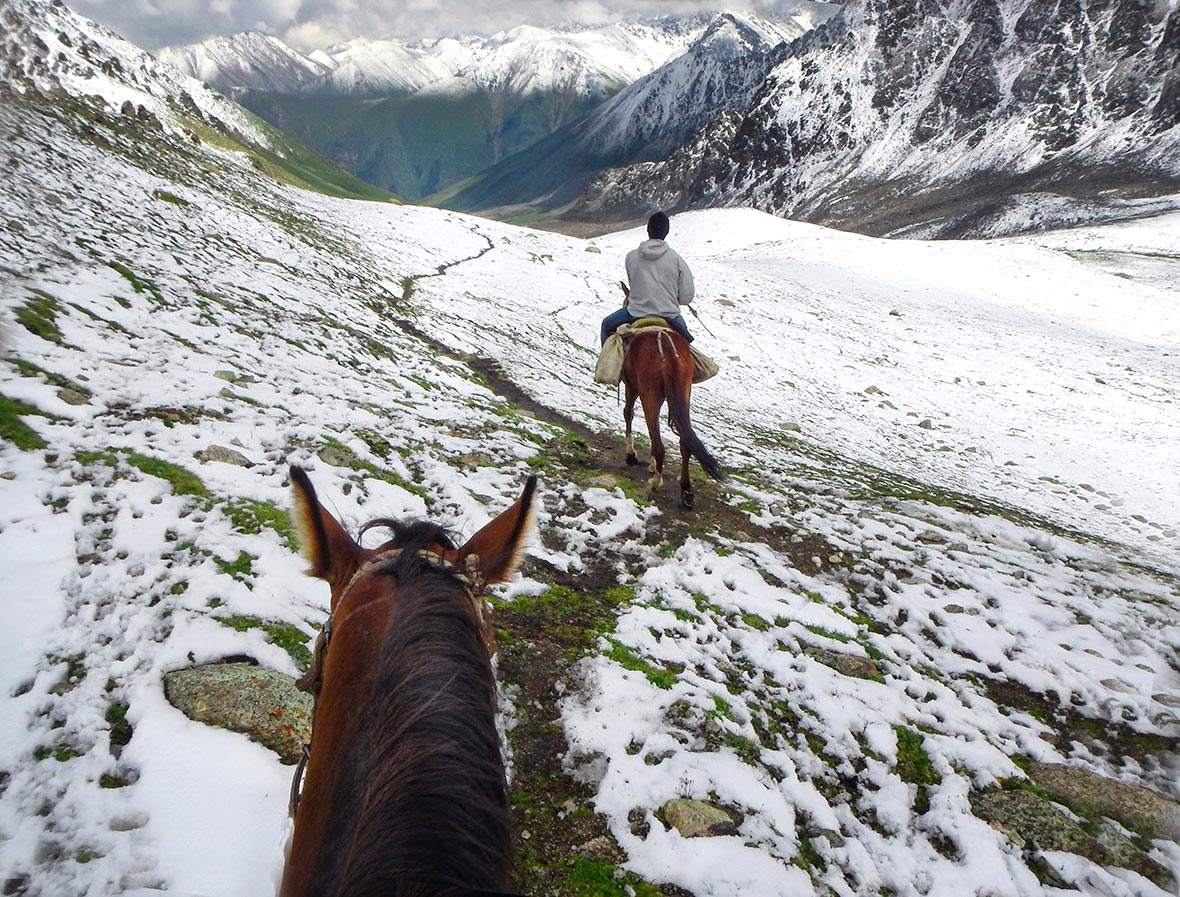 The thing that makes Kyrgyzstan such an off-the-beaten-track destination is the same thing that contributes to its lack of travel infrastructure. And while it is improving every year, outside of Bishkek, travelers may have to rough it – sort of. It may not be the Ritz, but the Green Yard in Karakol is an excellent place to relax before and after the slopes. Similar options abound throughout the country, but the more adventurous traveler to somewhere like At Bashy may opt for a private yurt despite the cold; after all, getting a little rustic with a nice warm kumis in your hand is what Kyrgyzstan is all about.