Out of the thousands of yachting options in Asia, only a handful can really boast of being ultra-luxe. From the seas of Vietnam to private yachts around the islands of Singapore, these yachting expeditions really allow visitors to indulge. With Remote Lands, travelers can pair their opulent watery journeys with adventure, hiking, and private jets on a holistic expedition across the continent.
Beaches, Waterways, and Palaces by Private Jet: From Cochin to Goa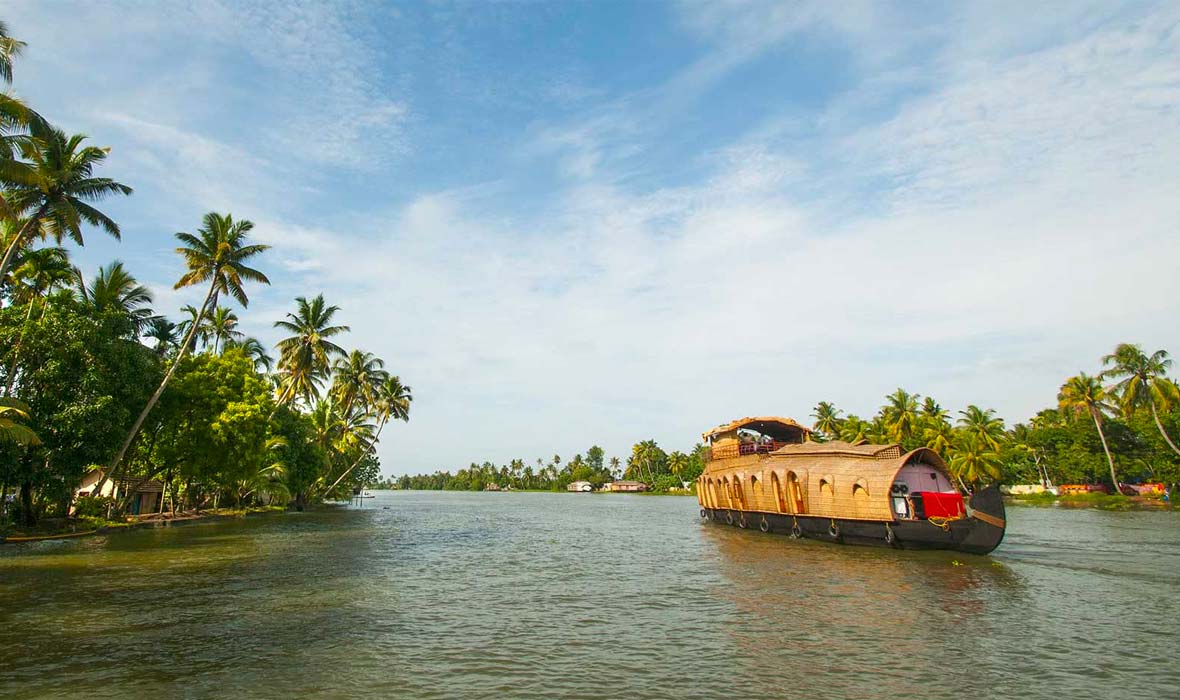 This India-specific 10-day journey is the entire South India experience rolled into one, mixing the luxury houseboats of Kerala with the culture of Hyderabad and the famous beaches of Goa.
The journey begins in earnest in Cochin and the backwaters of Kerala, a surreal experience of calm water, wildlife, and the Indian subcontinent floating slowly by your window. Afterward it's the private jet to the mangroves of Kumarakom. Afterward, travelers will be treated to the unique history – and hopefully festivals – of Mysore and Hyderabad, hotbeds of ancient history and culture. Finally, to round off this private jet experiences, guests will end their vacation on the beaches of Goa, famed around the world for their beauty and signature India charm.
Along the way, travelers will experience the unique luxury accommodations of the Brunton Boatyard, Lalitha Mahal Palace the Taj Faluknama Palace, the Taj Goa Exotica, and more.
Cruising in Paradise: Remote Indonesian Islands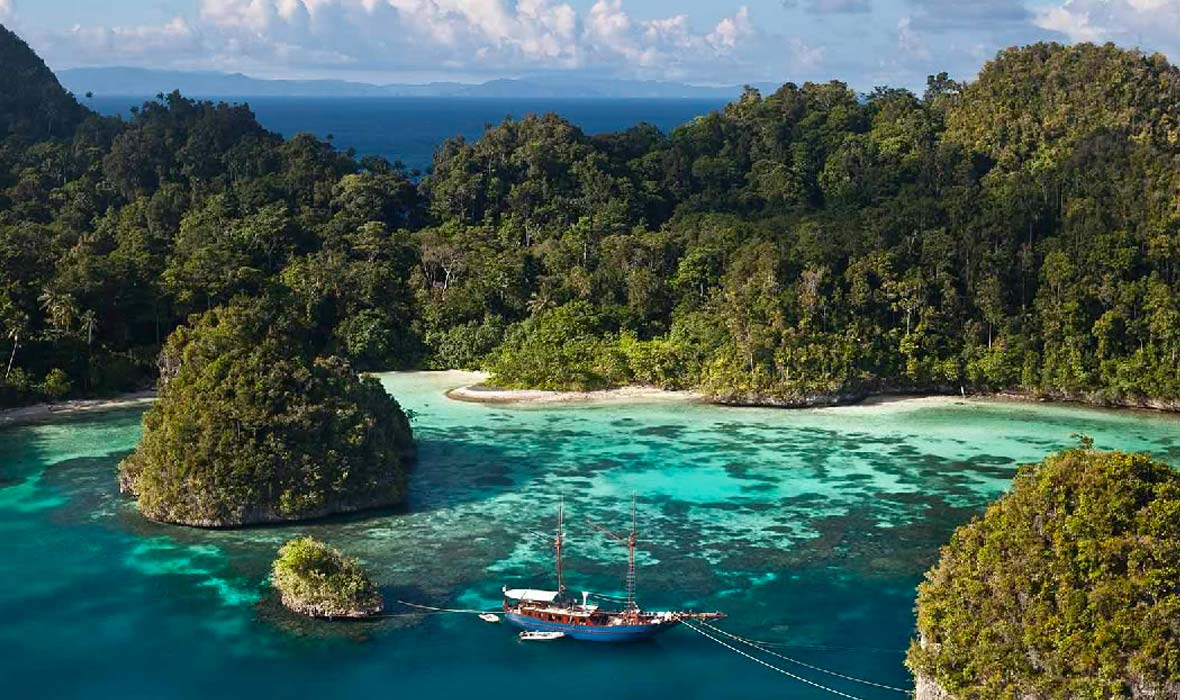 Spend 12 days cruising the best diving spots and the most incredible scenery in East Indonesia, taking your private schooner from Ternate to Raja Ampat and beyond.
Nowhere quite like Indonesia is suited to the pleasures of a cruise. There are 18,000 islands in Indonesia, so you'd better get a start. Ternate, Halmahera, Northern Loloda Islands, Morotai Island, Raja Ampat, Aketajawe, Waigeo, and Sorong are among the many small, Eden-like remote islands on this itinerary. Highlights include diving, seeing porpoises, and exploring active volcanoes.
Throughout, visitors will find the most incredible underwater life available in Asia, an adventure and relaxation packed holiday. That's the best part about a private schooner: You make the decisions.
Lake Baikal: Cruising the Blue Heart of Siberia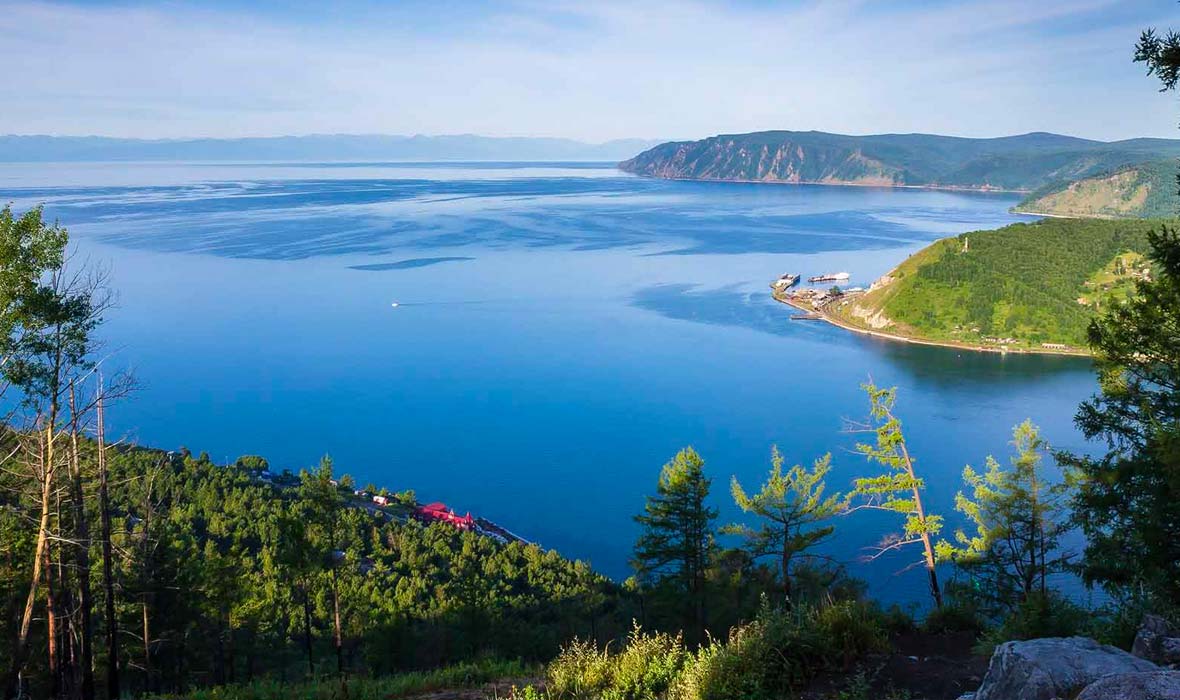 For eight days – weather permitting – travelers take to the exciting shores of planet Earth's largest source of freshwater, an itinerary of relaxation, culture, and an off-the-beaten-track Siberian destination.
By volume, Lake Baikal is the world's biggest lake, and around it visitors will find some of the most fantastic scenery in Siberia. Rather than crawling around the shores on a car, hop on a ship for an eight-day tour of Baikala and all its wonders. In comfort and luxury rarely found in this region of Siberia, travelers will have quality facilities (including a swimming pool and a sauna). Guests can explore everything from the curved cliffs of Akademicheskaya Bay and the soaring peaks at Sosnovka to Observation Rock and the healing waters of a Russian bath. Highlights of this journey include a shamanic ceremony on Olkhon Island, a dip in Avaya Bay, and the endless expanse of one of the planet's most interesting natural marvels.
Valley to Sea: Voyage through Vietnam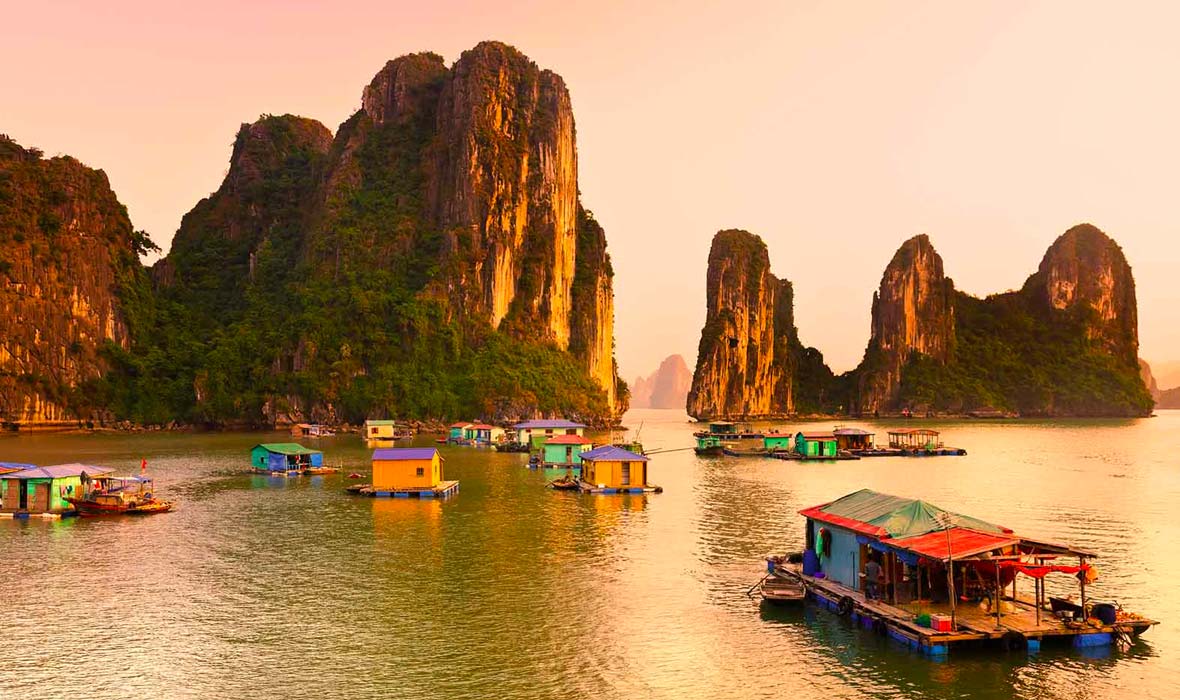 The ideal northern Vietnam experience, this week long journey takes travelers from Hanoi to the scenic Ninh Binh and the famed Halong Bay.
On this trip, travelers can explore the ancient streets of Hanoi, Vietnam's millennium-old capital, and then escape the cityscape to valley low for a look at rural life. Four hours west, travelers will find Mai Chau for a calmer look at Vietnam: locals in their fishing and farming communities, and the North Vietnam countryside. Then it's off to the bucket-list beauty of the karsts of Halong Bay; hop on a private junk and see one of the most iconic sights in Southeast Asia. These days, however, travelers have a lot of choices when it comes to Halong Bay, and Remote Lands will make sure your journey is exclusive.
Cruising Singapore, Nongsa and Nikoi in Style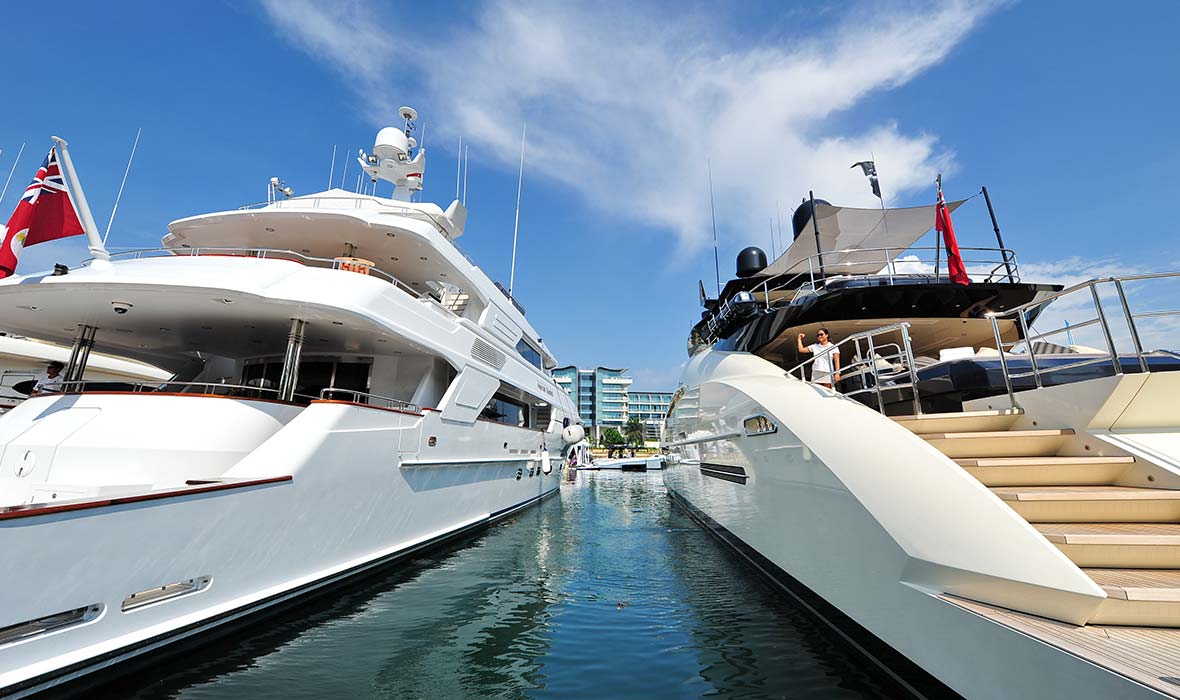 If private yachts don't come to mind when you think of Singapore, you've been doing it wrong. Escape for five days for a superstar holiday in and around the islands of the Lion City.
Where better than Singapore to start a luxury yacht journey? Travelers are advised to check out the city – one of the most dynamic in Asia – before heading out to the tropical paradise of Nongsa, a jewel in the Riau Islands of Indonesia. Afterward, explorers can indulge in Nikoi, a small, 442-acre resort island five miles off the coast of Bintan.
Out here, travelers can design their own itinerary, whether they want to suntan on the deck or explore the crystal blue waters. Travelers can also choose their own destinations; one up-and-coming option in recent years has been the ultra-luxe adventure playground of Bawah Reserve.