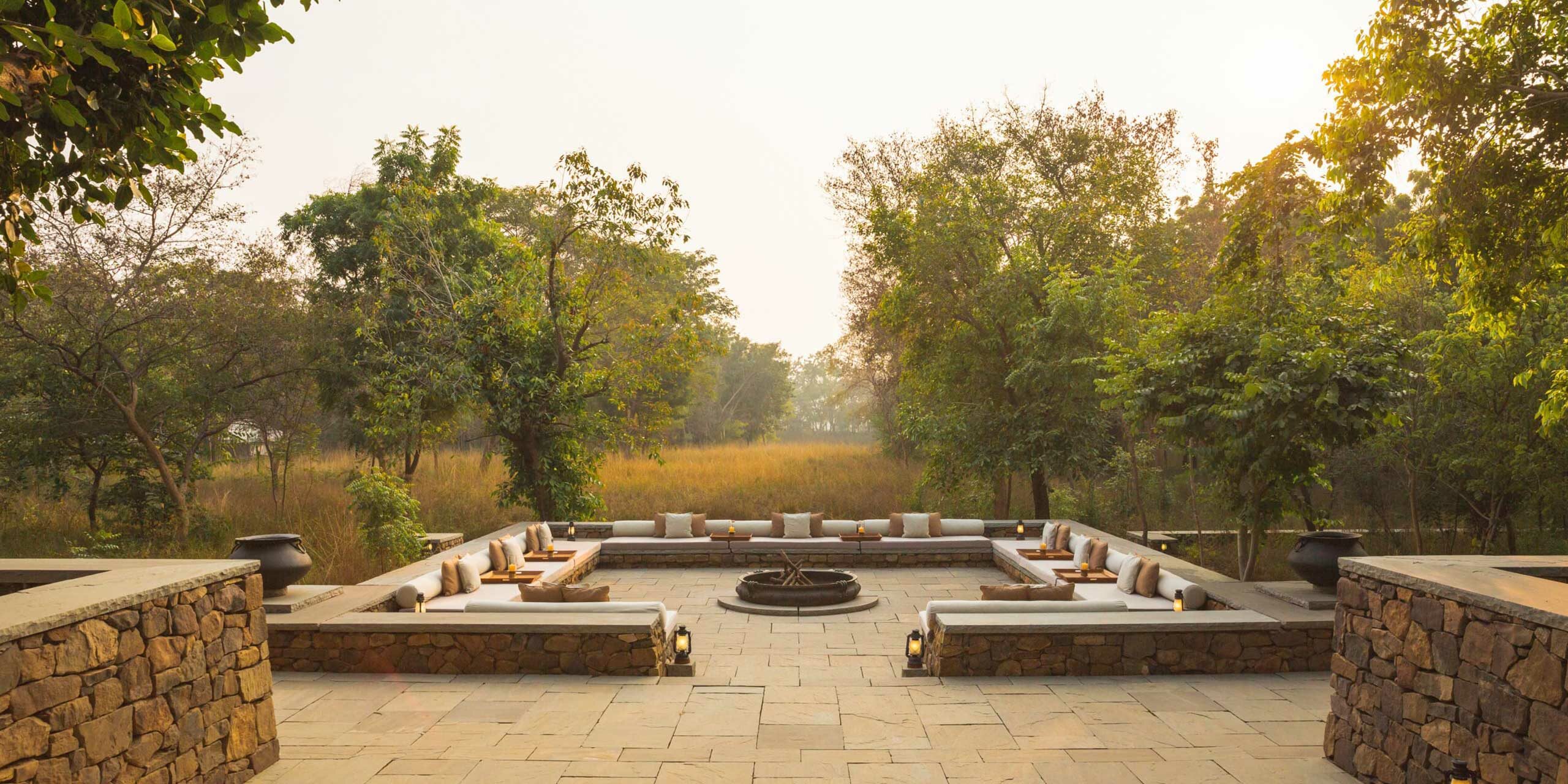 Whether you've been cooped up with them or kept away, reconnecting with family travel is more important than ever right now. So, if you're looking to rekindle that family bond – whether it's taking the kids to a private island resort or a private jet with your parents – Remote Lands is featuring Asia journeys for families who want to start fresh.
Family Fun from Singapore to Langkawi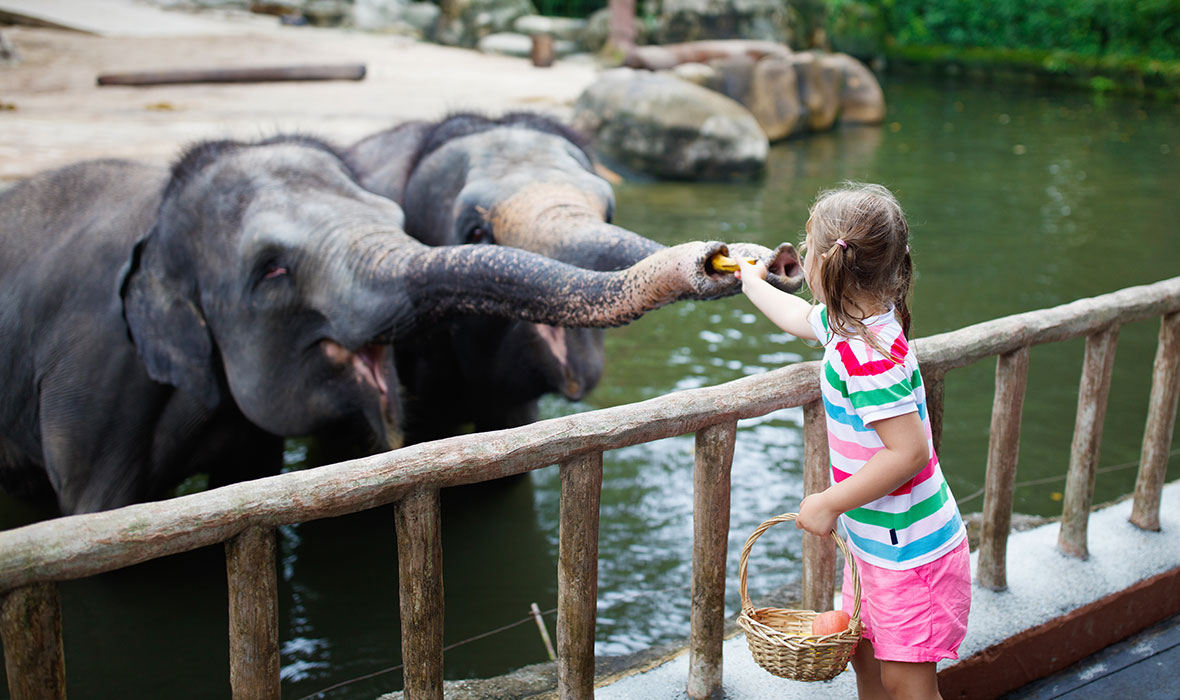 Start off your family travel adventure in the whirlwind of modern Singapore before traveling north through peninsular Malaysia to the lush island of Langkawi on this 12-day, family-friendly journey. From Singapore, travelers move on to Kuala Lumpur, Malaysia's capital and the heart of cuisine on the peninsula. Check into the Mandarin Oriental or Shangri-la before heading into the street for some pewtersmithing at Royal Selangor's School of Hard Knocks, sample street food, and challenge the kids to a Robo-Soccer match.
For rest and relaxation, it's hard to beat the Cameron Highlands, and ideal family getaway for hiking and a little Old World colonial grandeur for the parents and a little wild jungle for the kids. Then, it's off for three days in Penang, Malaysia's capital of culture, street art, and a turtle sanctuary that will keep everyone in the family entertained.
The last stop on this family-friendly journey is Langkawi, arguably Malaysia's most fascinating big island experience: diving, hiking, snorkeling, and eagles galore.
Trincomalee to Colombo with Kids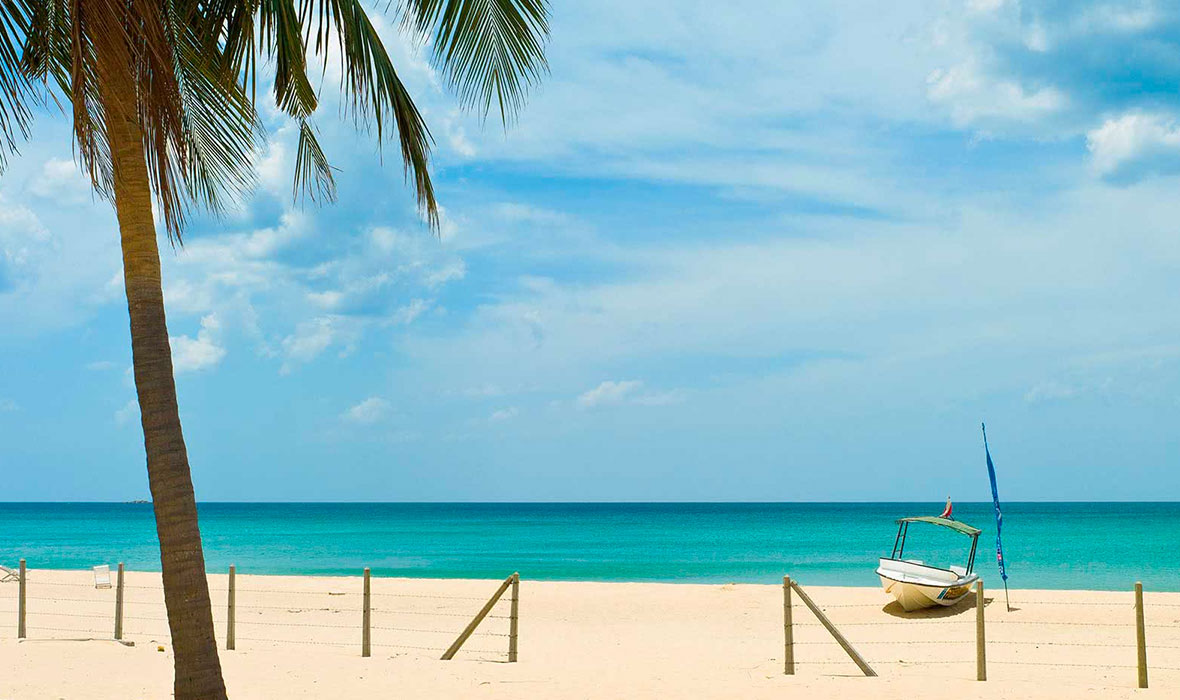 Travel all the way across Sri Lanka on this peaceful trip through beaches, whale watching, and the lush colonial charms of the central highlands on a 13-day adventure designed to keep the kids and mom and dad happy.
You'll visit the coastal towns of Negombo Beach and Trincomalee, but for the wildlife lovers, it'll be Wilpattu that really gets the kids excited: bears, leopards, and more. The best hotel on this journey is undoubtedly the Heritance Kandalama near Sigiriya, Sri Lanka's most popular cultural site; the hotel is set amid dense tropical forests, flanked by the Dambulla rock temple.
Three days on this itinerary are spent in Kandy, an interesting region to get to know Sri Lanka's colonial history, take a few hikes, and sit back with some of the best tea in Asia.
Living the High Life: Maldives and Dubai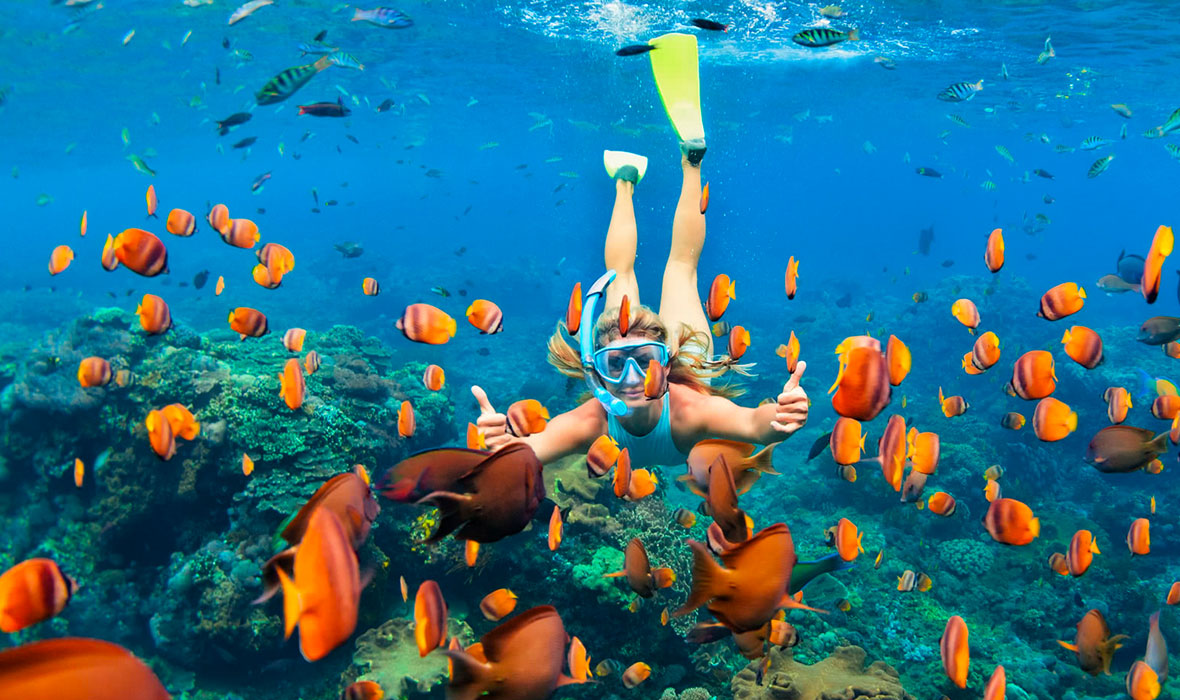 Perfect for relatives hoping to relax and reconnect in style, travelers begin this nine-day journey on the tropical sands of the Maldives at One & Only Reethi Rah before heading to Dubai for some of the world's finest hotels.
Travelers will spend five lazy days in North Male Atoll in one of the most luxurious hotels in the Maldives. You can spend your days lounging around or use the opportunity for diving, taking a seaplane over the islands, and having drinks beachside.
Then it's off to Dubai where it's all about the hotel. Nowhere does luxury quite like this desert gem. Perhaps it's the iconic Burj al Arab for one of the most opulent rooms in the UAE, maybe a stay at the Armani for one of the highest views in Asia, or perhaps you prefer something closer to the ground with the One & Only The Palm for a stay on Dubai's palm-shaped paradise island.
Indonesia's Highlights by Bespoke Private Jet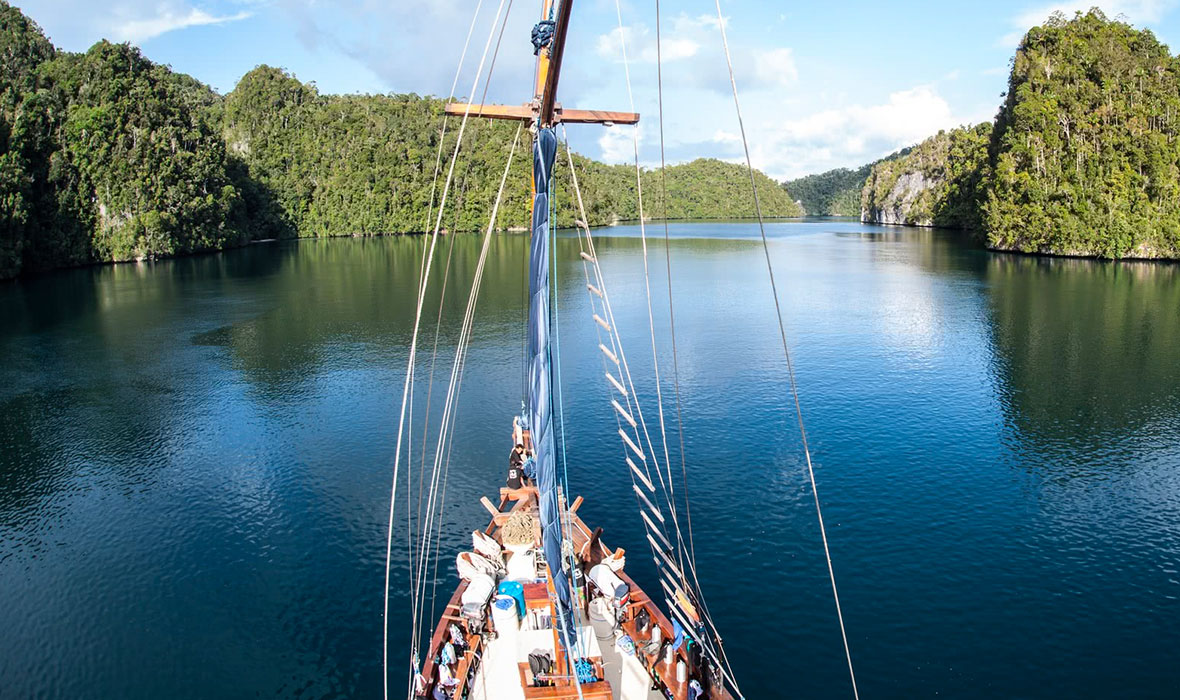 For the family that really wants to splash out on an adventure, this 10-day private jet adventure through Indonesia explores Java, Sulawesi, Kalimantan, and Bali on a once-in-a-lifetime private jet journey.
If you're family travel adventure involves traveling with the whole tribe, why not rent out a private jet? You'll start the unforgettable tour by uncovering Borobudur, a breathtaking Buddhist temple complex and a UNESCO World Heritage Site. It is also one of the best hotel experiences on this itinerary: Amanjiwo, which offers unspoiled views of Borobudur and fertile paddyfields of Kedu Plain.
Then, discover orangutans deep in the jungles at Camp Leakey and participate in traditional Indonesian rituals in the ancient village of Kete Kesu. After, you'll board an elegant private charter cruise ship and enjoy a four-day sailing tour of Komodo Island.
Buy Out the Aman-i-Khas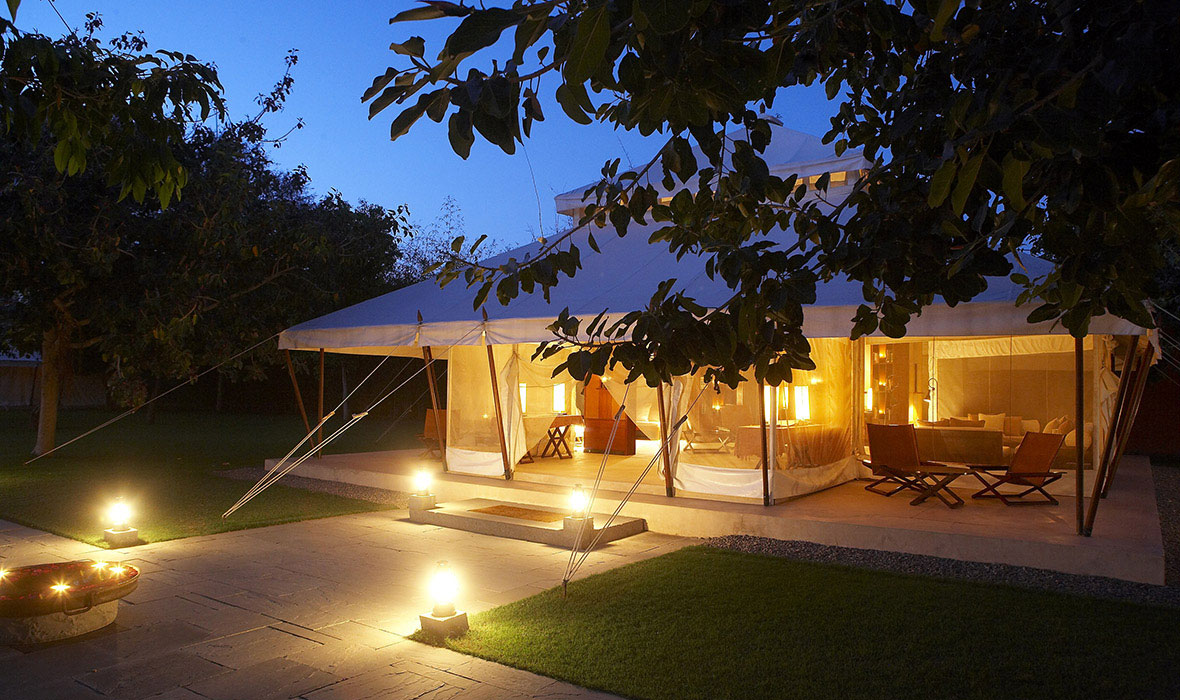 For the family party that wants to have it all to themselves, travelers can buy out the Aman-i-Khas in India's Ranthambore for an intimate family experience that involves luxury and adventure, and tigers. The communal outdoor fireplace makes for excellent late night dining and drinking with friends and family, chowing down on Indian-Western fusion meals made from locally-sourced ingredients while looking at the tracts of Ranthambore.
Declared a wildlife sanctuary in 1955, the park is one of the best places in the world to spot Bengal tigers, and tiger safaris are sent out in large open-topped 4x4s twice a day for a chance to spot the wild cats. A growing population of more than 60 tigers inhabit the park, but this area is also home to crocodiles, leopards, jackals, and sambar deer.
Camel safaris are available through the villages on the outskirts of the park, as well as bird watching in the Banas riverbed. For friends and family interested in this wild adventure, Aman-i-Khas is open from October to April, but travelers are advised to visit the park in May, when the tigers are most active.