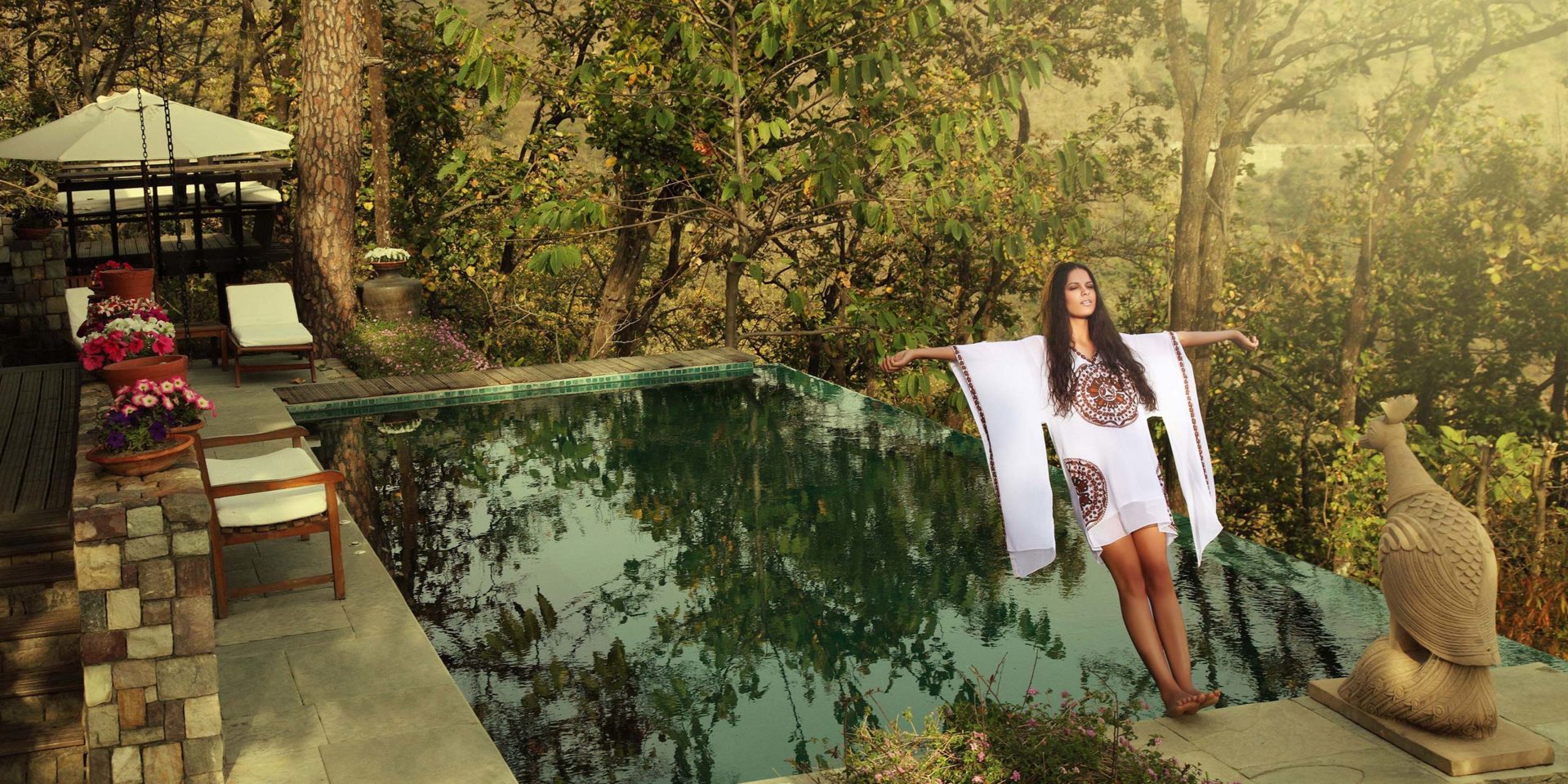 Wellbeing is more important than ever to travelers the world over, and Asia has the best medicine for the mind and body. When you're ready to travel again, Remote Lands has a wealth of wellness journeys throughout Asia for discerning travelers.
The finest spas, the most relaxing yoga retreats, the most intense workouts, the most soothing natural surroundings – travelers will find their ideal well-being holiday in Asia, whether they want to spend it getting pampered at a luxury resort on a beach in Thailand or soaking in a ryokan in the Japanese winter.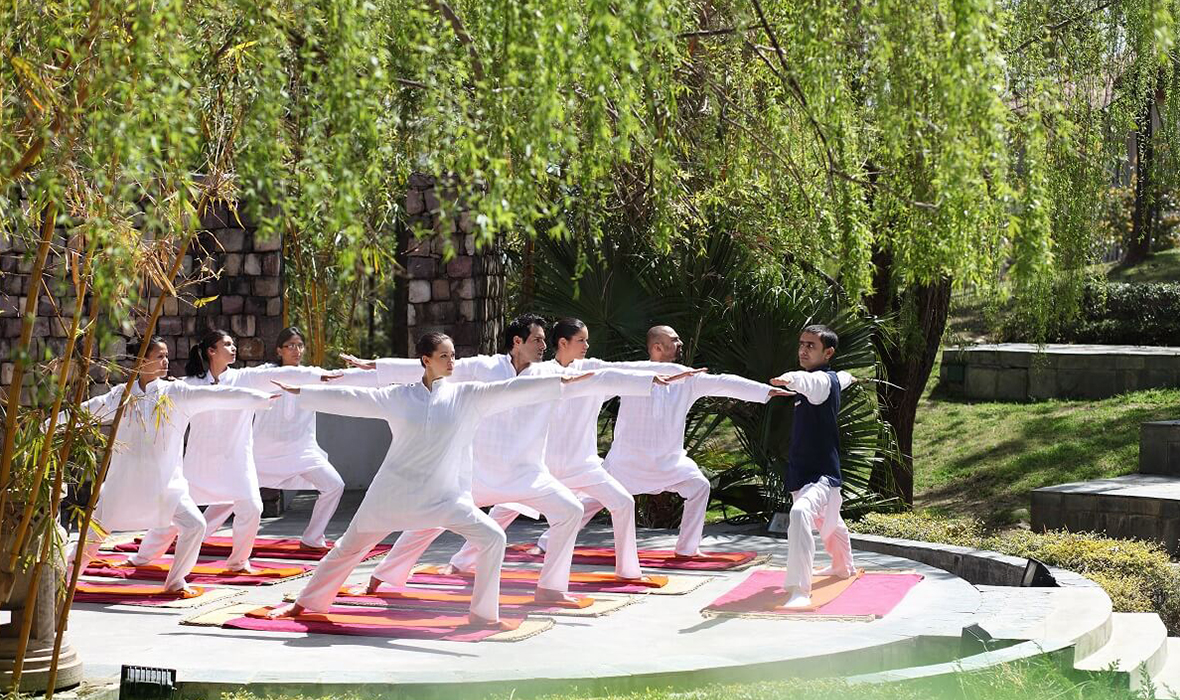 Get up-close and personal with the Himalayas like never before, journeying for 11 days through Shimla, Rishikesh, Darjeeling, and back again for spas and treatments with some of Asia's most exciting vistas.
The biggest treat of this stay for lovers of all things wellness is the Ananda in the Himalayas. Found on a 100-acre estate in the Himalayan foothills, Ananda offers a variety of energizing and rejuvenating experiences designed to bring guests into their fullest physical and spiritual potential. With daily yoga, meditation classes, and treks, therapy programs are customized to meet personal goals for destressing, cleansing, and relaxing. A highly qualified team of nutritionists, physicians, therapists, and fitness experts lead residents toward a balanced, holistic stay.
Similarly, the digs in Shimla include Oberoi Wildflower Hall. This fascinating property rests atop the Himalayas at 8,250 feet and was once the estate of the British Lord Kitchener. With 87 suites and the reliable luxury of the Oberoi brand, travelers here have the best chance at finding the peace and quiet they are seeking in Shimla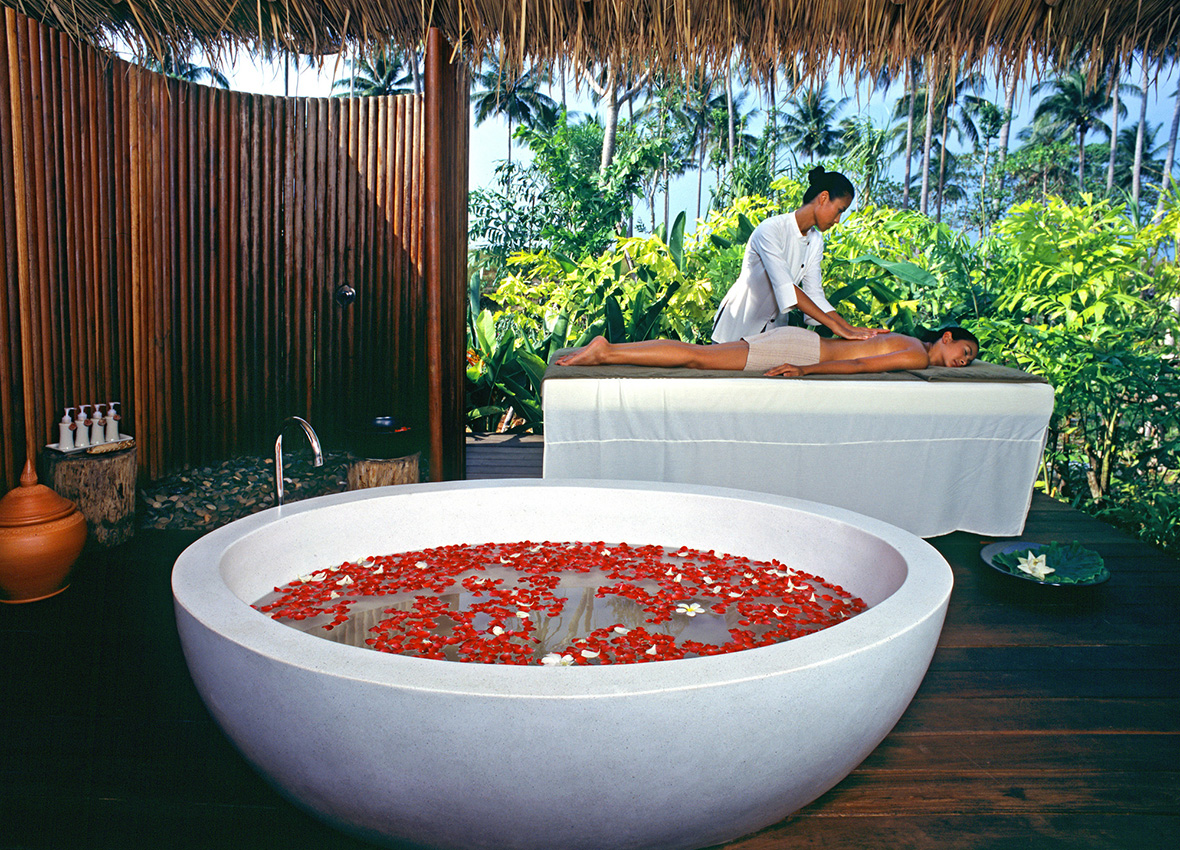 Nowhere in Asia says wellbeing quite like Thailand, and on this short six-day trip travelers can explore the famed wellness experiences of Phuket and Khao Lak, all while experiencing national parks and Michelin-star cuisine.
Wellness is high on the agenda at Sarojin, and travelers interested in recharging or detoxing, will want to hit the Pathways spa, a secluded wellness haven by the Andaman Sea featuring four open-air treatment pavilions. Most recently, the Sarojin has also added restorative instruction sessions in several different disciplines of yoga to its array of available spiritual experiences.
Alongside the Sarojin's wellness experiences, guests also have the opportunity to immerse themselves in local spirituality and religious customs. These experiences range from taking alms offerings to local Buddhist monks and receiving spiritual blessings of love to visiting the local temples and witnessing centuries-old spiritual traditions. This option is especially tailored for those wishing to engage in mindful, meditative headspaces while also experiencing the local teachings of Buddhism.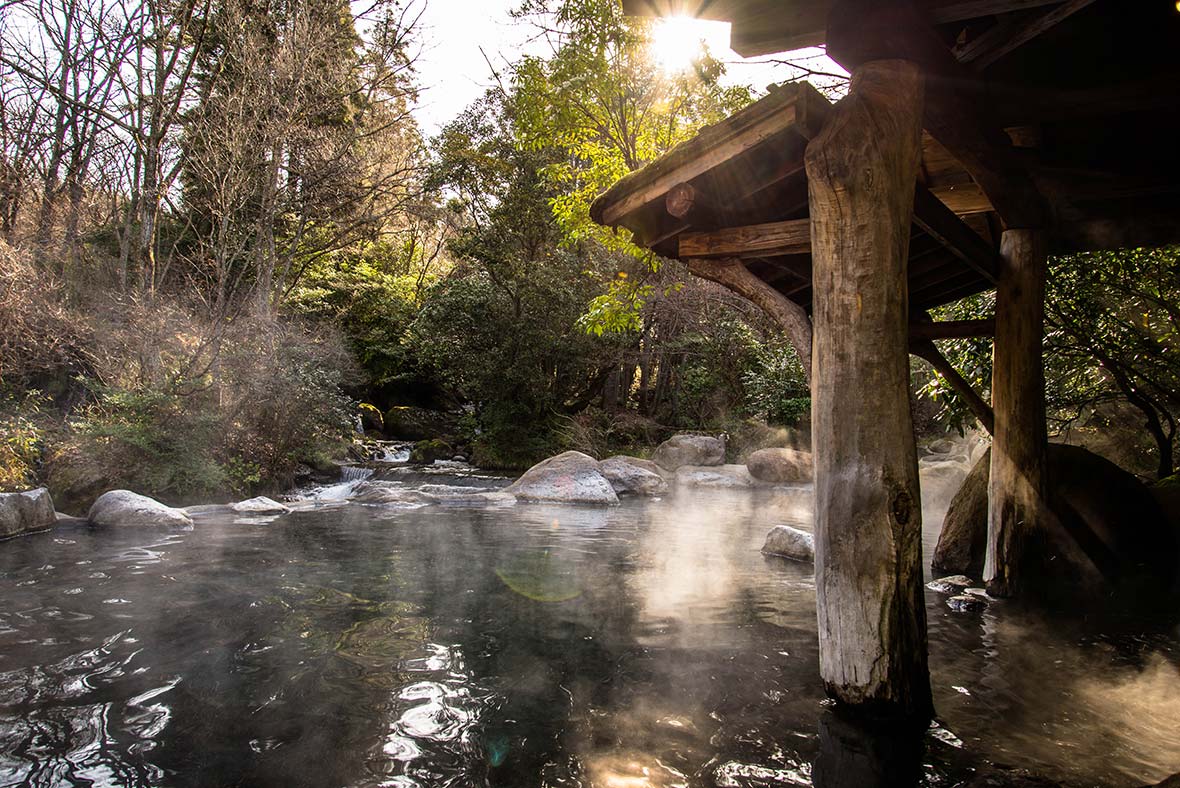 On this carefully-curated two-week Japan journey, visit islands, shrines, and volcanos in a spiritual and relaxing holiday from Osaka to the Iya Valley.
This trip is a mix of the city, coast, volcano and valley. Travelers head to the remote Kyushu and Shikoku for remote indulgences in the Land of the Rising Sun. But, the trip begins in bustling Osaka before heading to the Natural World Heritage Site of Yakushima Island, the Takachiho Gorge and Shrine, Mount Aso, an active volcano, and the incredible landscape of the Iya Valley.
Highlights include visiting some of the oldest tress in the world in Kirishima-Yaku National Park, exploring Mikurodo Cave, an ancient Buddhist site of enlightenment, and, of course, onsens and wellness treatments throughout.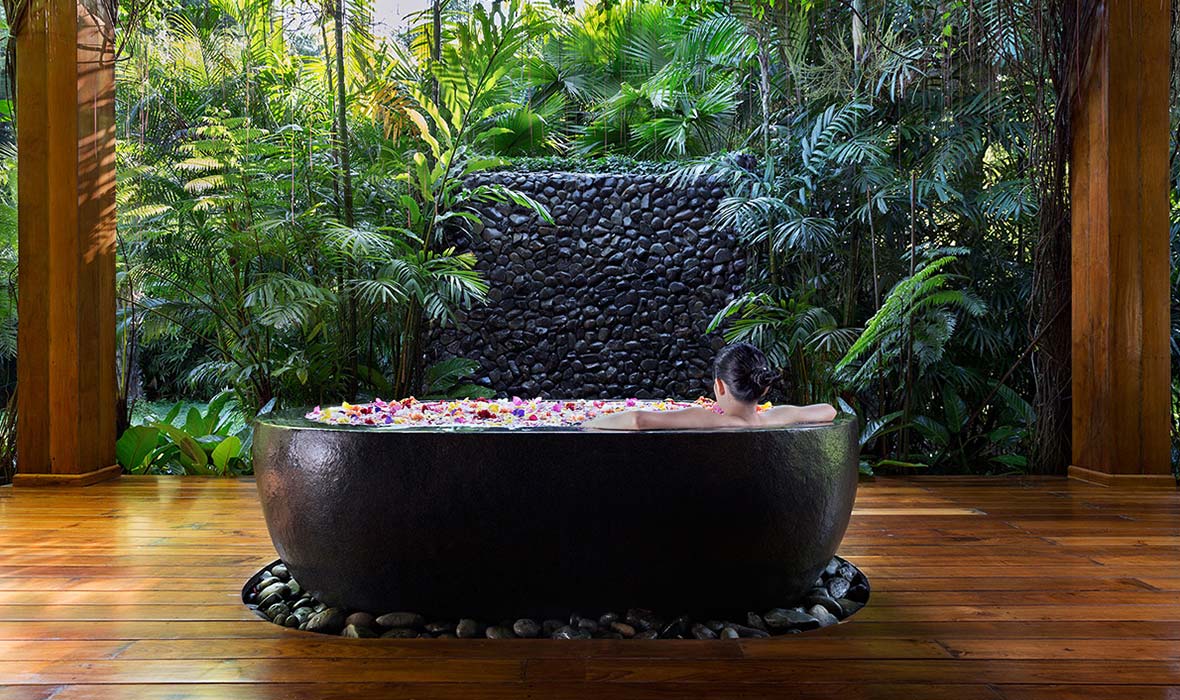 Skip the programs, schedules, and regimens of standard wellness retreats. Head to the lush and cool mountains of northern Thailand for 6-days of luxurious and personalized experiences customized to your unique individual needs.
The elegant villas of Pa Sak Tong and Khum Sak Tong comprise a resort experience of unparalleled luxury and one of the most diverse wellness repertoires in Chiang Rai. The teak villas are both exotic and reminiscent of high-class European styles of décor. And while this haven beneath the bamboo canopy is certainly an outdoor lover's paradise, wellness seekers are sure to be spoiled by a chance to indulge in three different on-site spas, guided yoga and meditation sessions, acupuncture, organic gardening, and health-focused dining.
The resort's three spas – Spa Pavilion, Paradise Spa, and Teak Spa – represent unique paths to relaxation and serenity for guests to explore. The Spa Pavilion is an outdoor spa with a breathtaking panoramic view that is fully equipped with a steam room and treatment room. The Paradise Spa, on the other hand, has both indoor and outdoor facilities and a secluded stone bath set beside a cascading waterfall. And last but not least, the Teak Spa is located within the villa of Pa Sak Tong and features treatment options especially aimed at couples. Side-by-side massages followed by a session in the Teak Spa's herbal steam room are a perfect way for couples to unwind after a long day of sightseeing.