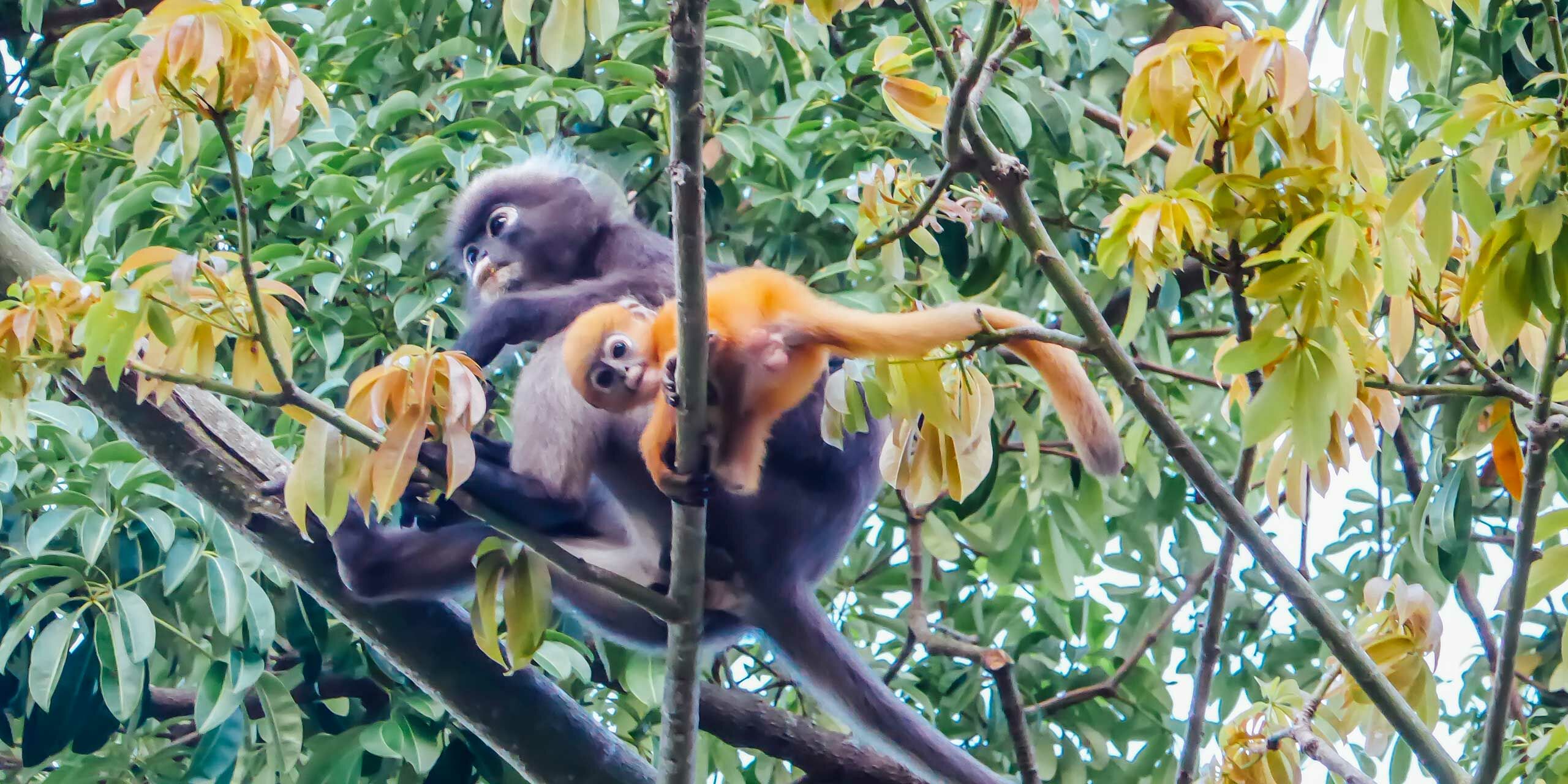 Langkawi is not a hard sell. Beautiful Malaysian paradise island, endless snorkel-blue waters on the Andaman Sea, mountains, mangroves — you'd be hard pressed to find a more holistic island holiday destination anywhere in Southeast Asia. And, unlike places like Phuket, it's not overly touristed and crowded. Most of all, though, is Langkawi still hosts a variety of wildlife experiences worth your time.
Eagles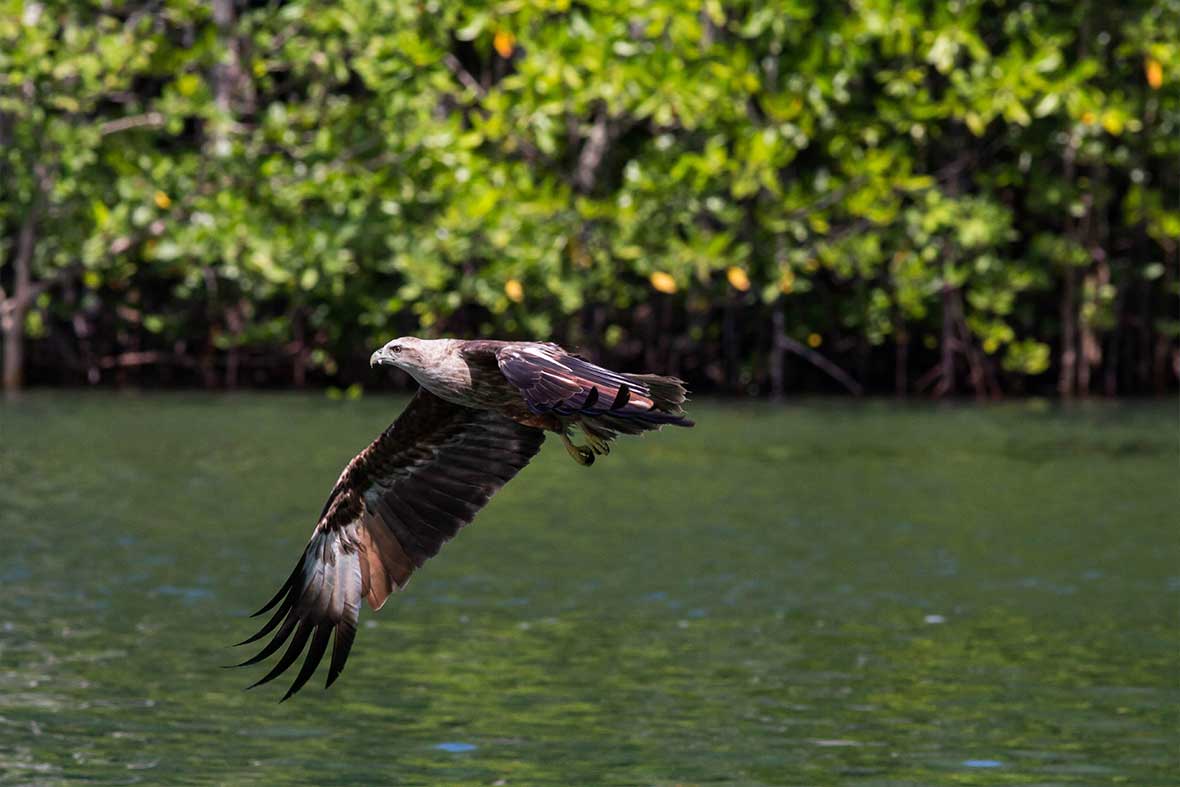 Let's be honest, a lot of wildlife lovers like to roll their eyes at bird watching. Oh, a plume crested warbling blue tit? How interesting. No, in addition to the usual tropical hornbills and
kingfishers, Langkawi is home to mighty birds of prey. Chief among these are the eagles, a sight to behold and a symbol for Langkawi.
The brahminy kite, or brown eagle, is one of the most common and indeed you'll find statues of this bird all over the island — the same might be said for the more common white-bellied eagle. So numerous are these birds that you can pretty much count on seeing one if you take the time to journey into the wet parts of Langkawi or bother taking time in the mountains.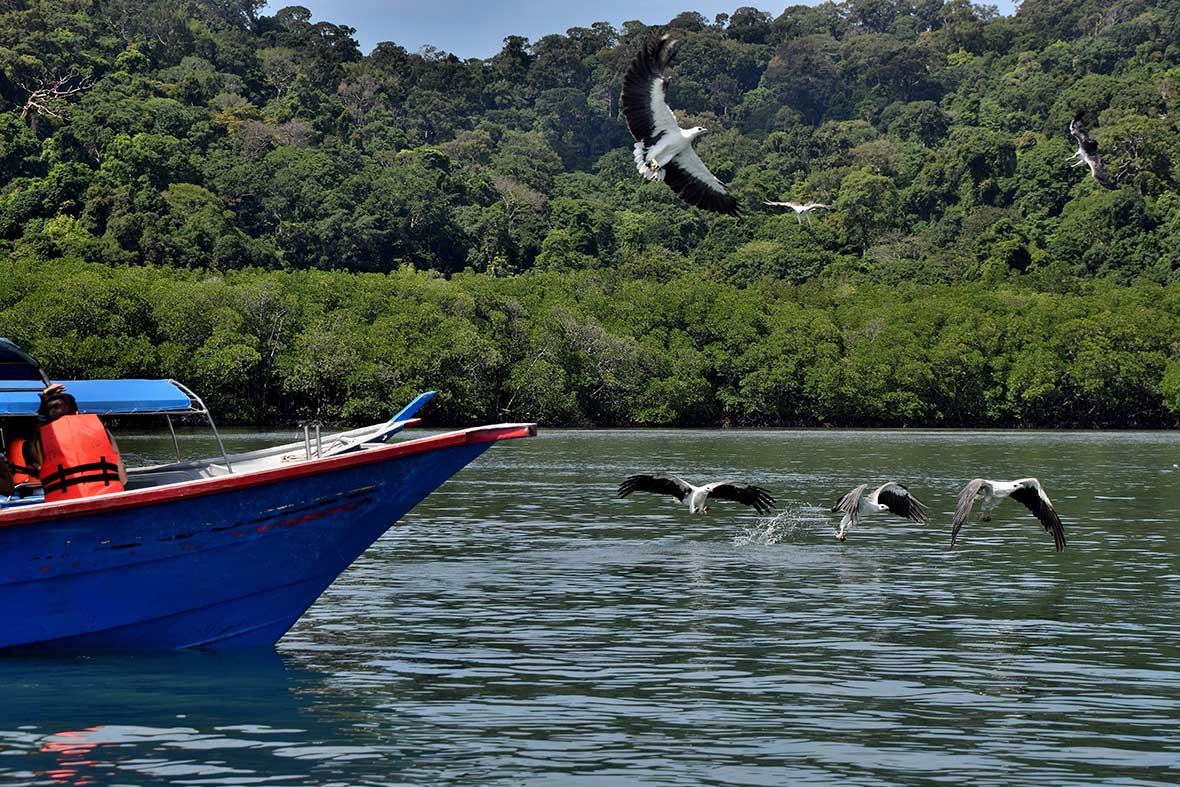 They swoop down from the cloudy skies into green inland waters and, a treat for the lucky photographer, snatch fish from the busy, placid mangroves. More importantly, these birds are so numerous that you can see them hunting in these busy waters in groups, particularly in the Kilim mangrove area.
More astute twitchers might be interested to know that Pulau Dayang Bunting area is home to swallows who use the nearby caves for homes, Paddyfield Pipit, and brown and tiger shrikes.
Mangroves and Monkeys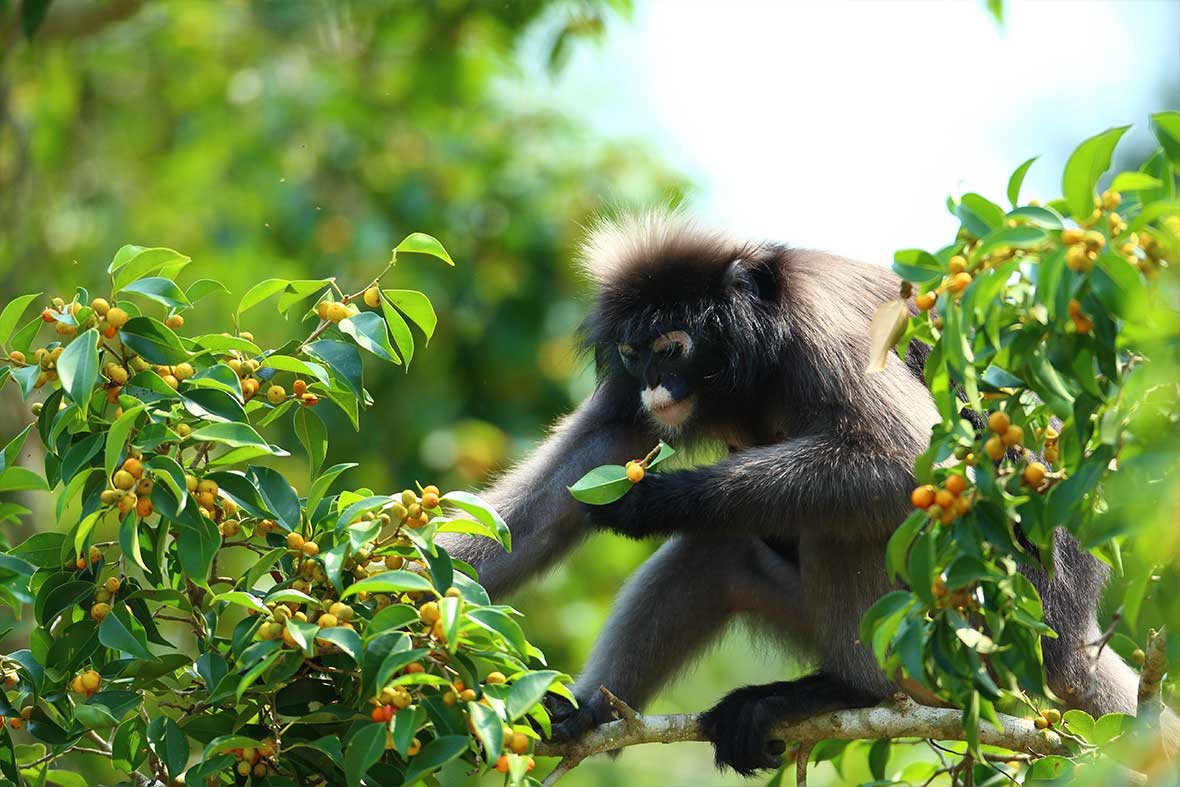 Langkawi UNESCO Global Geopark comprises Machinchang Cambrian Geoforest Park, Kilim Karst Geoforest Park, Dayang Bunting Marble Geoforest Park, and Kubang Badak BioGeo Trail, and these areas can be explored on foot or by boat. The SkyBridge is one of the most popular spots, but the real adventure is down in the mangroves.
At Skeleton Beach, travelers can board kayaks for a journey up the Kubang Badak River to kayak along the mangrove forests or hike through laid paths. The waters around the mangroves are extremely rich in biodiversity, and travelers might take a break to look at some estuary crocs or even a few stingrays maintained by local fishermen.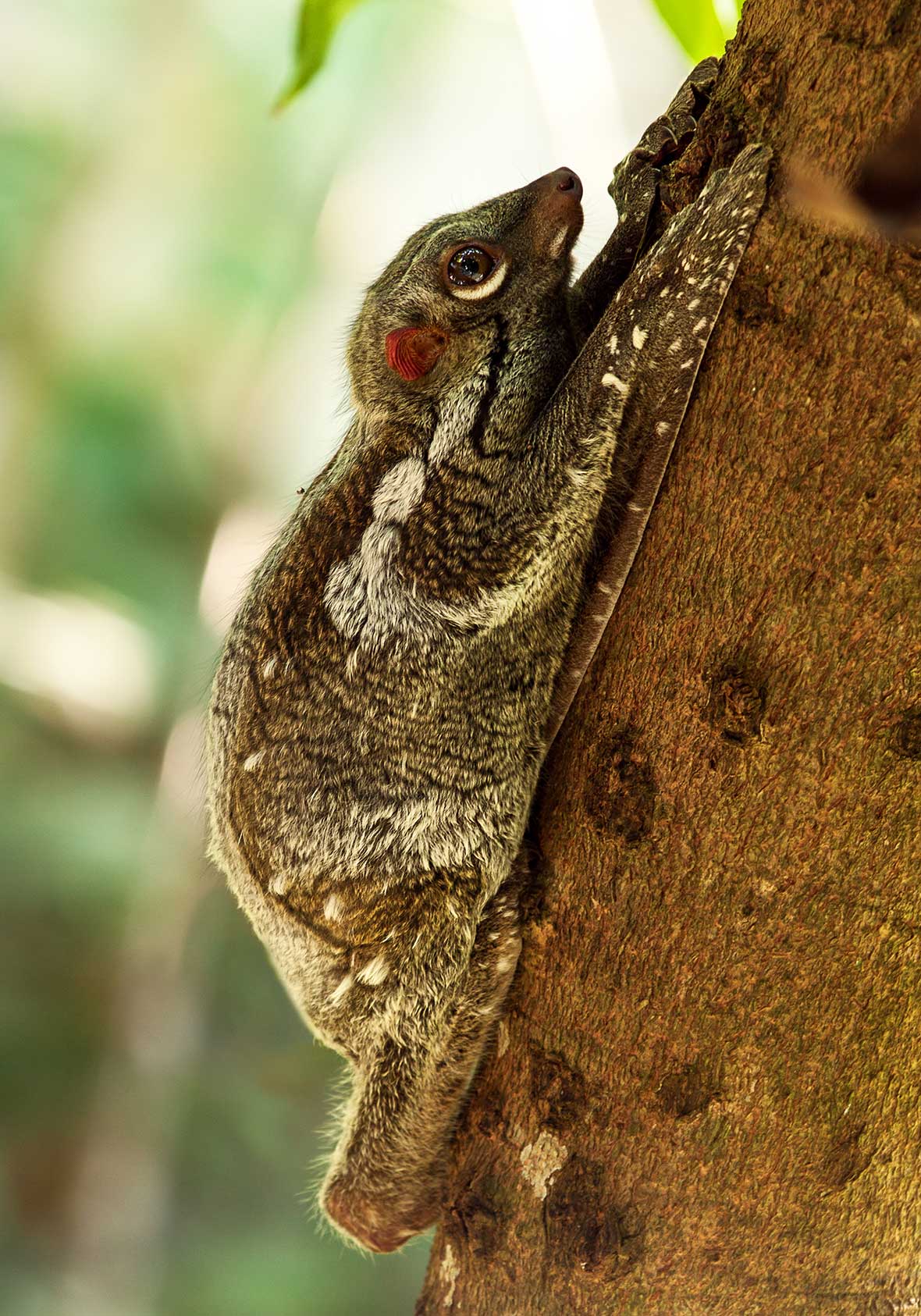 Throughout the journey travelers should keep an eye out for a number of small simians. The crab eating macaque is (quite unfortunately) ubiquitous throughout Southeast and South Asia. They are, well, rude, to put it mildly. But, Langkawi is also home to the much more rare and friendly dusky leaf monkeys, or dusky langurs. These are beloved among photographers for their bright yellow babies.
The big find, however, are the flying lemurs, colugo; these are very rare and hard to spot during the day, but if you see one in flight, count yourself lucky. Similarly, travelers are most likely to be able to spot the famously cute slow loris at night.
Caves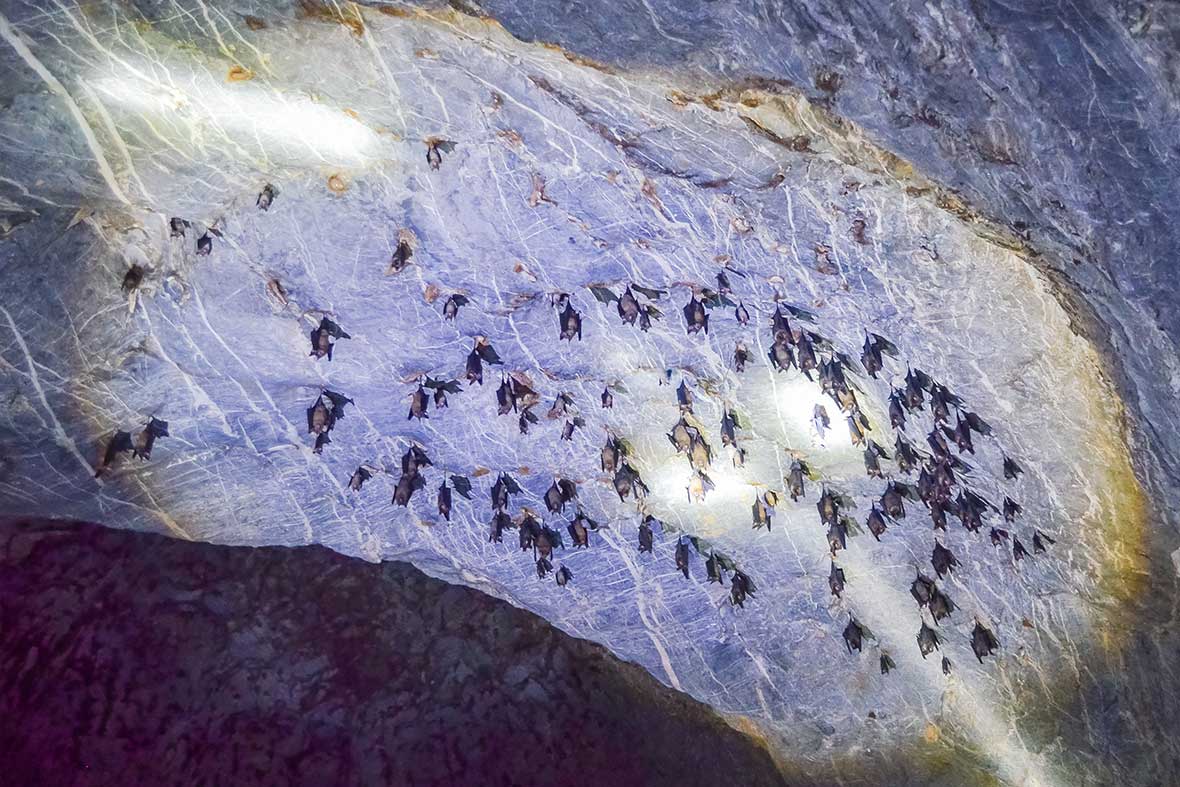 You can combine a trip through the mangroves with a trip to Gua Kelawark cave in Kisap Forest Reserve, named for the insect-eating bats clinging to the ceiling of its main chamber. Be warned, though, that travelers should keep noise to a minimum and flash photography to a zero. Visitors are not in any danger from these bats — unless you like to look up with your mouth open — but these creatures are extremely sensitive to light and sound.
Sharks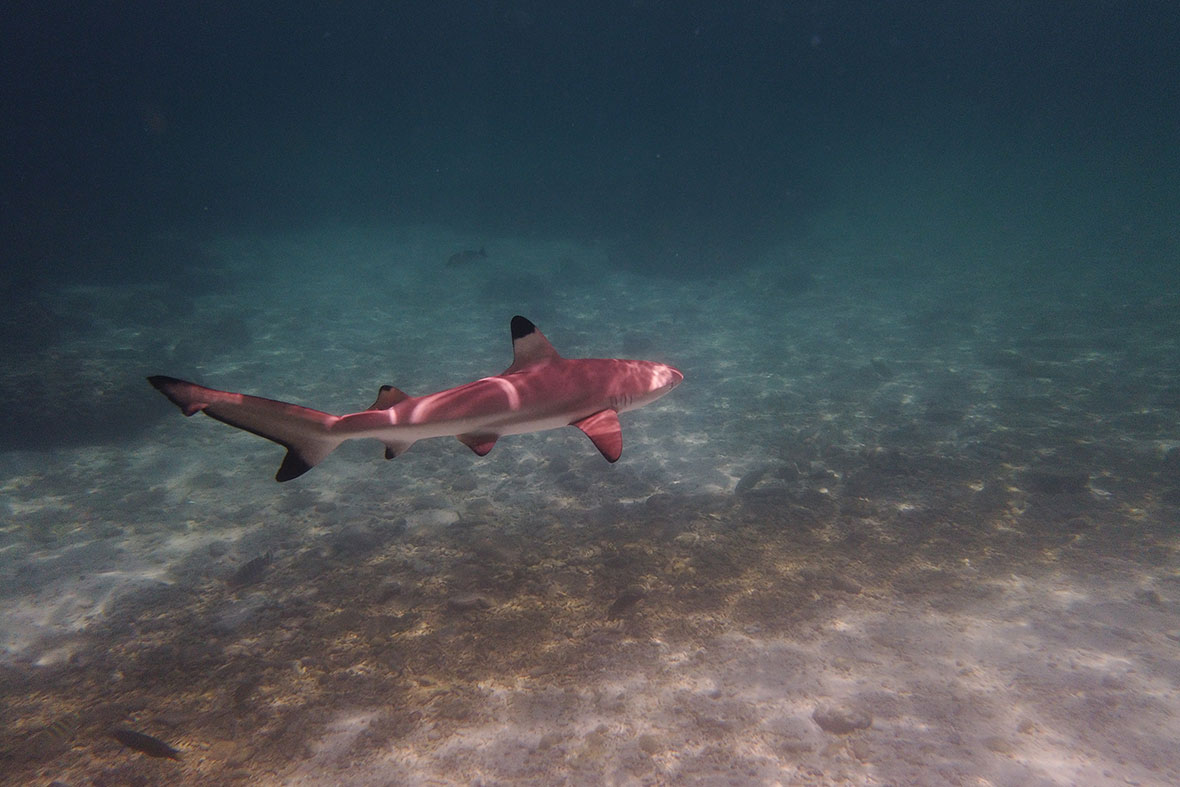 Lastly, let's talk sharks — specifically, black-tip reef sharks. Now, snorkeling and diving is going to be a theme of any trip to Langkawi. You'll find the usual Andaman Sea suspects: giant groupers, moray eels, and barracudas among the living coral reefs. It's also notable that (and there is very little chance of spotting them) that there are Bryde's whales and dolphins.
But, one easy way to experience macrofauna of the sea without diving into the depths is a short trip over to Pulau Payar where, depending on the tides, everyone from young kids to adults can join in the clear blue waters. Some people — who are jerks — may want to stand on the docks where they can throw meat to the largely harmless black-tip reef sharks to spark a minor feeding frenzy (absolutely terrifying people with their face below the water).
Where?
Luckily for wildlife lovers, perhaps the most luxurious resort on Langkawi, the Datai, is surrounded by dense rainforest. Datai Hotels and Resorts spent $60 million refurbishing The Datai in 2018, and For fans of Malaysia's most popular jungle island, this was welcome news indeed. The 25-year-old Datai, which sits in a 10 million-year-old rainforest, is unique among Langkawi accommodations.The Datai has also constructed a new nature center, fitted with bamboo longhouses and staffed with a team of biologists, naturalists, and guides. Visitors will find views from the renovated and expanded main pavilion and dining rooms perched nearly 100 feet over the forest canopy, overlooking the Andaman Sea and the Tarutao Islands.