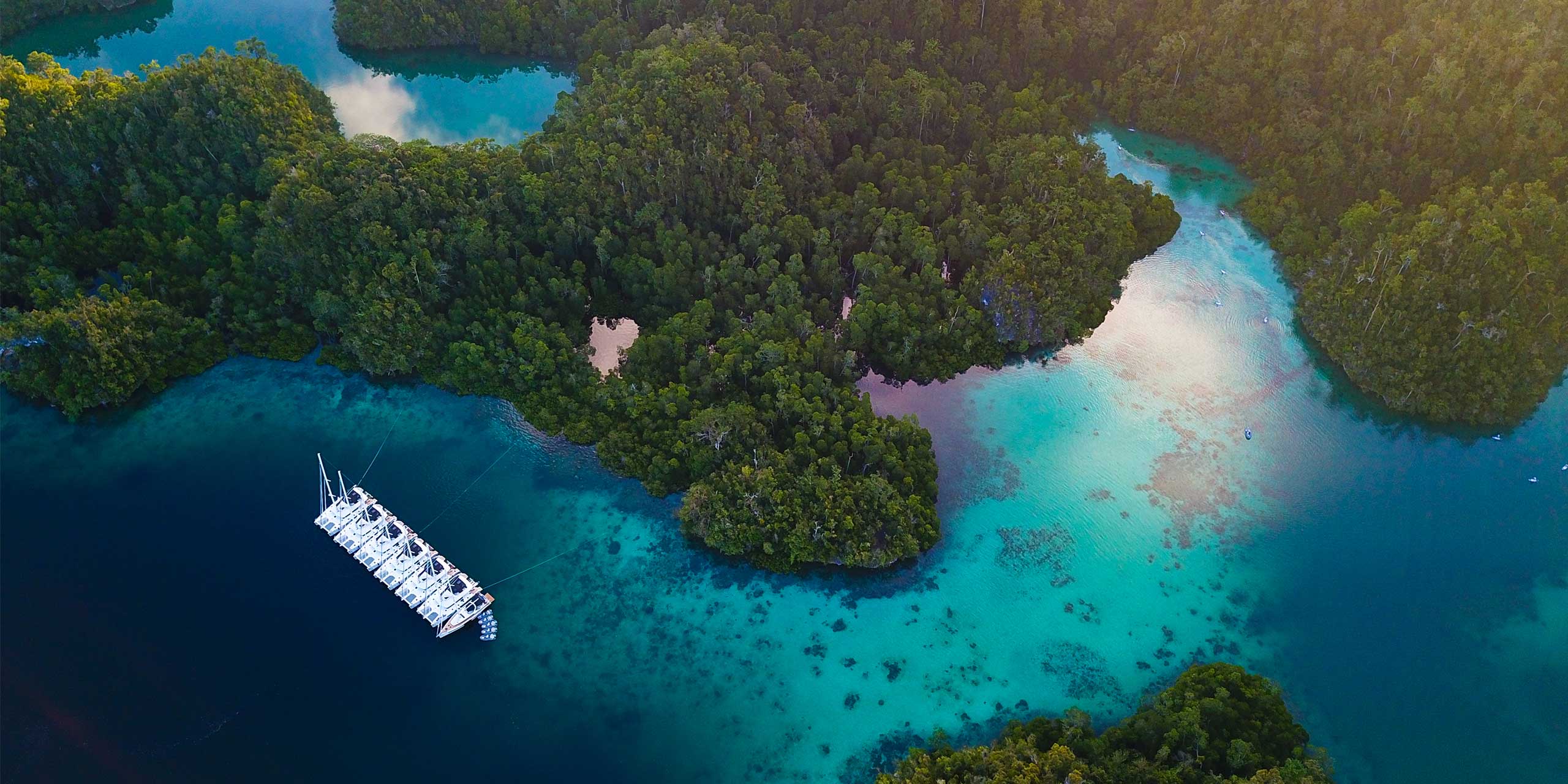 Starting in 2021, Meridian Adventure plans to host an eastern fleet of 4 vessels exploring Coral Wonderland of Raja Ampat, adding to a growing list of ultra-luxe sailing and cruise options taking over one of Southeast Asia's most isolated destinations.
The vessels are luxury 62" catamarans that allow for personalised group sailing, and bookings are strictly per vessel. Each vessel boat takes 6 to 8 people in 3 or 4 cabin layouts and most bookings last 7 to 10 days and Meridian can scale bookings for larger families.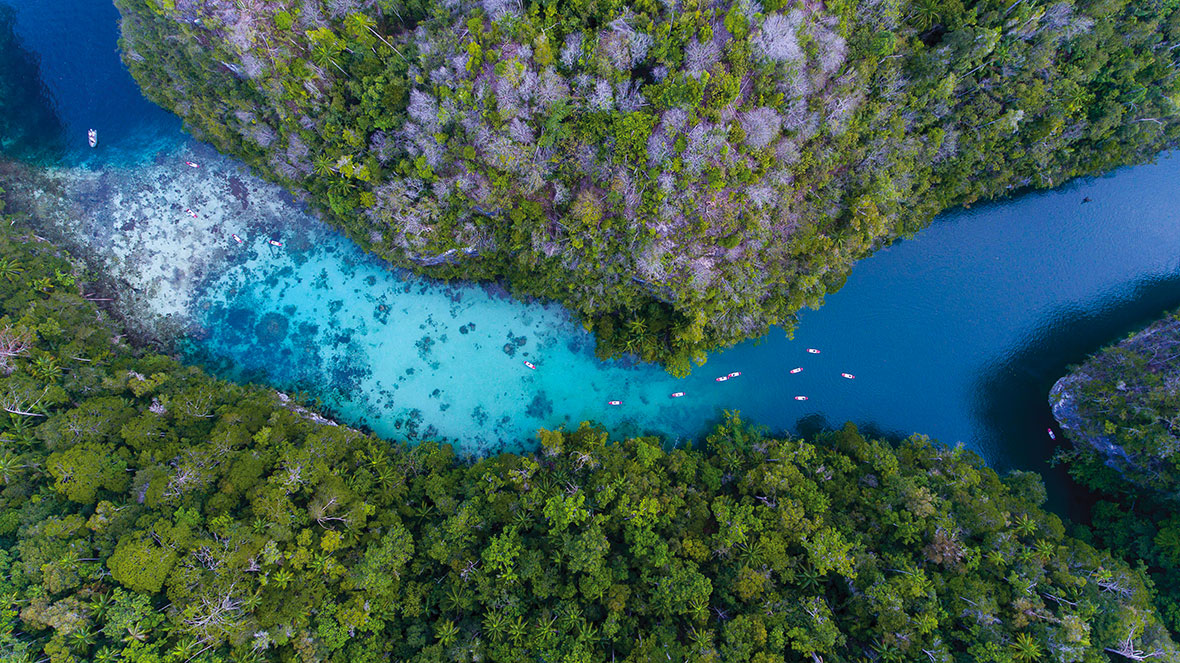 Each journey is custom designed by Meridian Adventure founder, Sean Galleymore, and includes a host of experiences at sea including paddle boarding, secret anchorages, river rafting, seabobs, kite surfing, snorkelling, and fast boat tours to places of interest in custom Geminis. Wildlife encounters with everything from manta-rays, sharks, and vast schools of fish to miniature seahorses.
All large group and multi-vessel experiences with Meridian Adventure are supported by logistical support and diving boats complete with highly trained crew, qualified guides, and all the required equipment and gear for providing unlimited exploration, according to press releases from Meridian Adventure.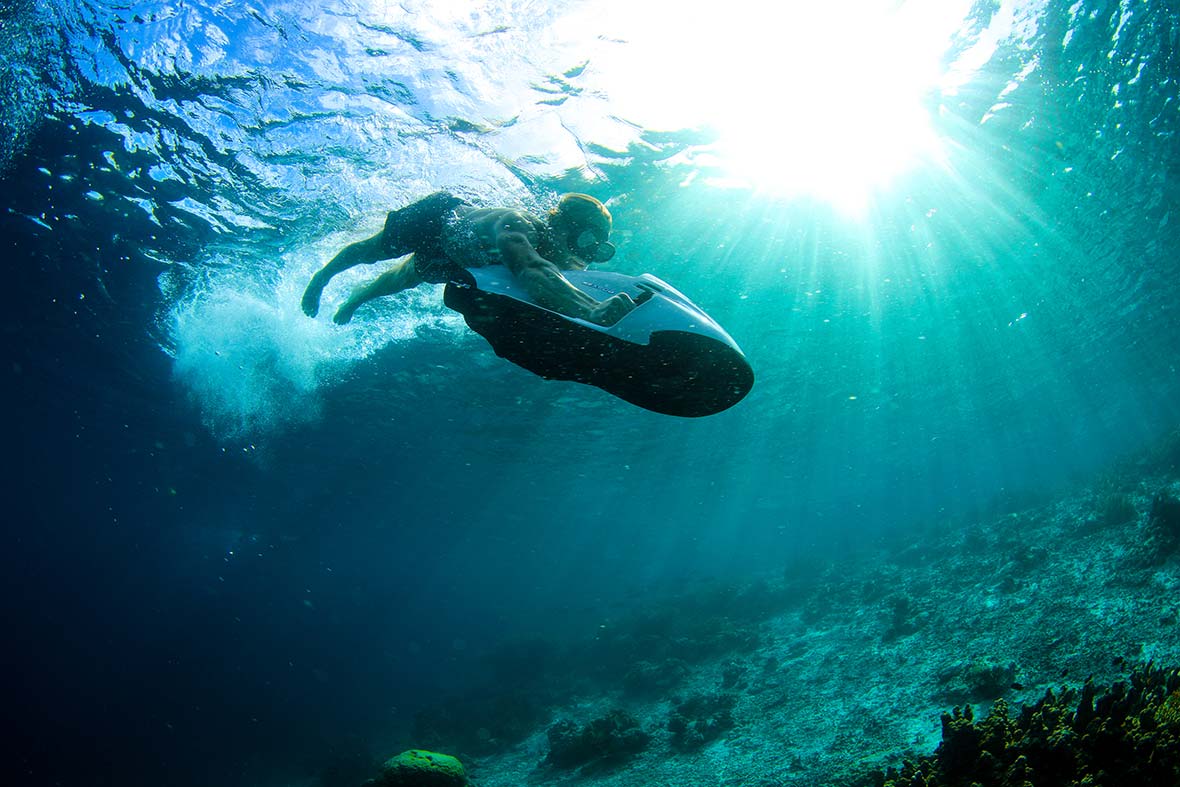 There are more than 1,500 islands and caves in the Raja Ampat area, and each has different features, but some of the best sights are seen by divers. Conservation groups estimate there are 1,300 species of fish, 700 species of mollusks, and 537 species of coral in Raja Ampat.
Due to the region's scientific value, it continues to be a key destination for researchers, and in 2018 a Meridian Adventure crew and their guests spotted the rare Crocodylus porosus (saltwater crocodile), of which the males can grow up to 20 feet.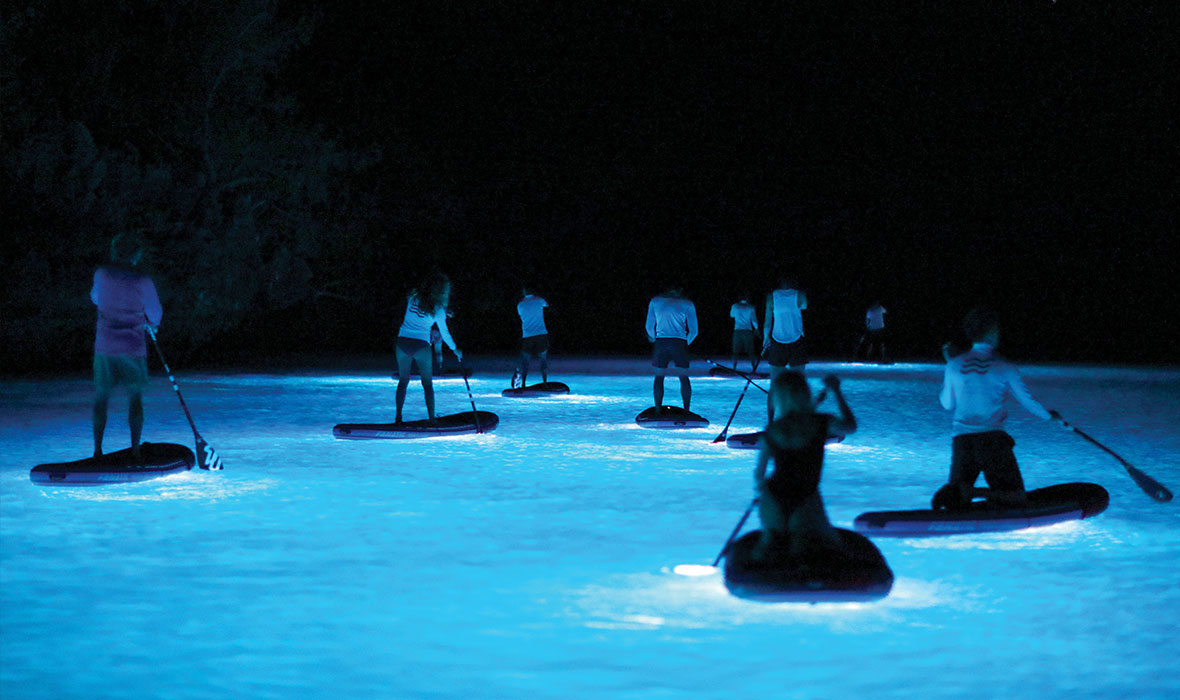 Migrating whales are seen regularly on Meridian Adventure trips, the group claims, stating that whales migrate between the Indian Ocean and the Pacific Ocean from May until October, giving visitors plenty of chances to get a glimpse.
Paddleboarding safaris are an additional experience that guests regularly rave about to crew members and their friends and family back home. There are few chances on land to sense the sort of romance and adventure involved in paddling through the mangroves in search of magical fireflies in the middle of the night.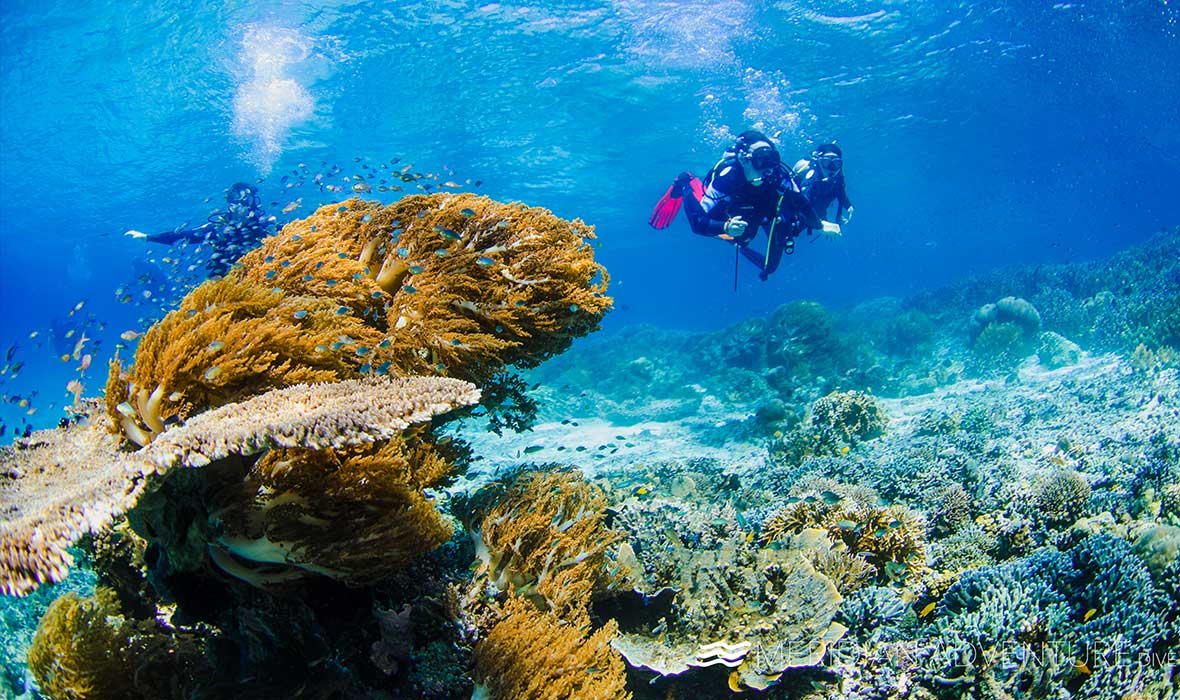 Meridian Adventure Sail joins a growing number of yachting and boating options to luxury travelers in Raja Ampat. 2019 saw the launch of Aqua Blu from Aqua Expeditions, a floating five-star hotel that combines the cruise-like nature of sea travel with the comforts of a luxury hotel, including world-class dining.
Similarly, the Kudanil is a new cruise option for ultra-luxe travelers who want to see Raja Ampat with eight cabins that can accommodate 16 guests, on an adapted safety and rescue vessel that can journey areas other ships can't.