Traveling through Indonesia, Cambodia, Vietnam, and Laos, the recently announced 2020 Aman Private Jet Expedition Bali to Luang Prabang is a 16-day journey through plush Aman resorts. Taking off in September of 2020 on a private AC318 jet, complete with three lounges, experiences on the journey will include ethical elephant experiences, UNESCO World Heritage sites, and a helicopter ride over Angkor Wat.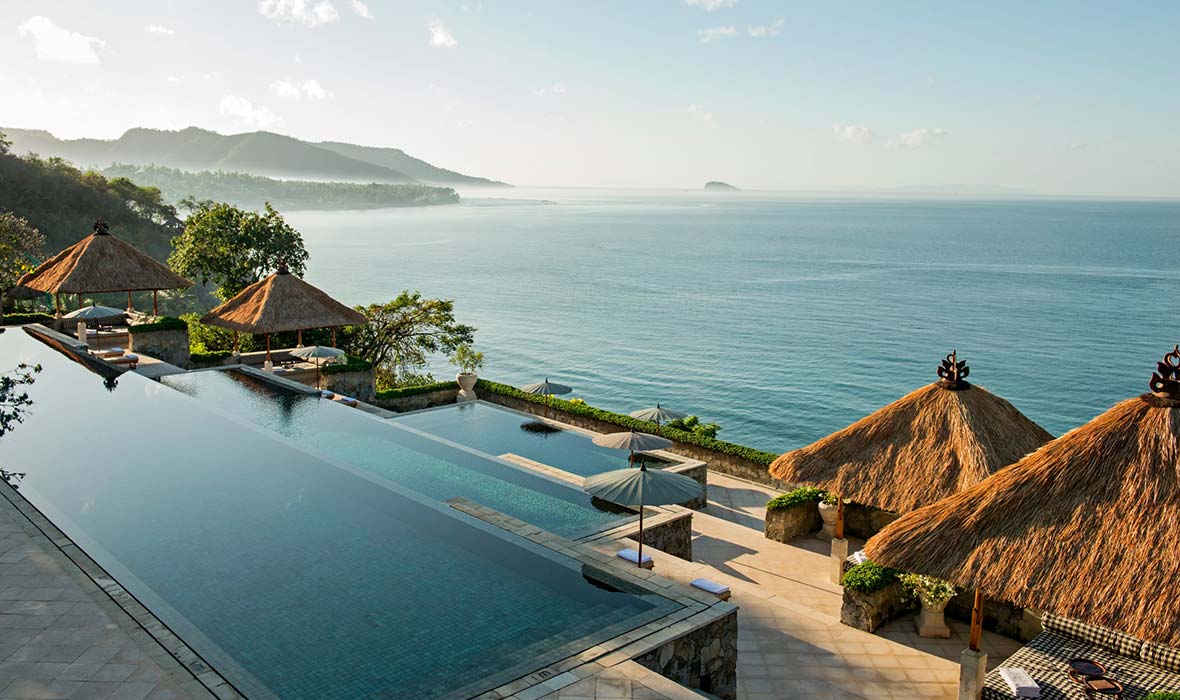 The trip's first stop will be in Indonesia for a stay in Amandari in Ubud – the green, rain forest heart of Indonesia's most famous island. Activities here will include cycling through the rice terraces outside Ubud – complete with a special blessing from a local Balinese priest – and exploring the nature preserve known as the Sacred Monkey Forest. Visitors will also receive cooking classes in and meet with Agung Rai, a famed art collector and promoter of Balinese culture.
Travelers will trade the jungle for the beach as they make their way to Amankila on the famous beaches of Bali. Beyond the 1,700 steps to Pura Lempuyang Luhur, guests will climb aboard a private yacht for views in the shadow active volcano of Mount Agung and snorkeling. At the Amankila resort, guests can surf, dive, kayak, or snorkel on the private black-sand beach.
Travelers will then board their private jet to Yogyakarta for a stay at Amanjiwo in Java. Here guests will visit the Prambanan and Selogriyo temple and see the sun rise on the most famous religious site in all of Indonesia: Borobudur, the 9th century monument and UNESCO World Heritage Site.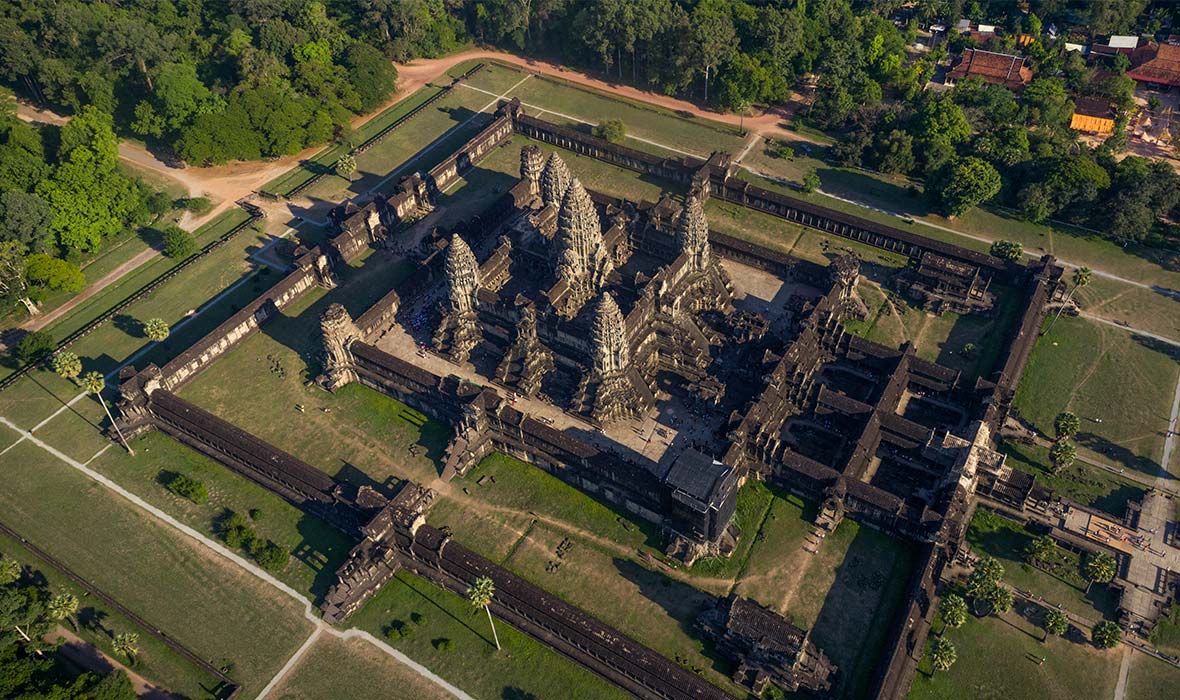 On day nine visitors will take the AC318 jet north to Siem Reap in Cambodia, home to Angkor Wat, a wonder of the world and the most popular tourist attraction in the country. Here, travelers will stay at the Amansara.
The journey includes private touring of Angkor Wat and a helicopter ride over the ancient city. The trip can also includes a specially arranged fashion show at haute couture designer Eric Raisina's atelier and the famed Cambodian Phare Circus after dinner. Later experiences include Ta Prohm Temple and private performance on the grounds of Banteay Samre by Ravynn Karet Coxen's traditional dance troupe.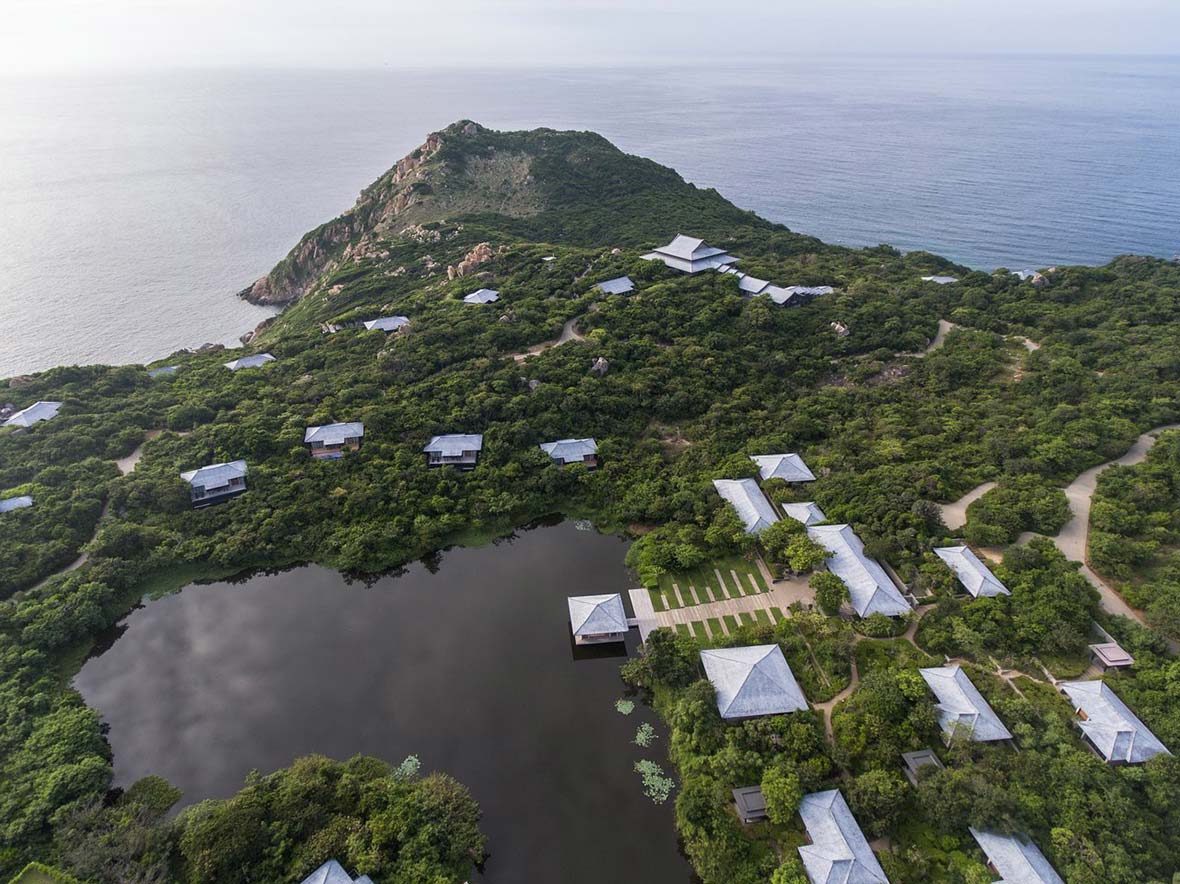 Jetsetters will make the short flight from Siem Reap to Cam Ranh Vietnam for a stay at the isolated Amanoi, one of Aman's most photogenic hotels, found in Nui Chua National Park. This stop on the Aman Private Jet Expedition will allow guests to explore the Vietnamese province of Ninh Thuan, with options including off-road cycling, a hike to a secluded temple cove tucked away in Nui Chua National Park, and a complimentary yoga or pilates class. Afterward, travelers can visit Vinh Hy Bay and a local fishing village before journeying to Goga Peak and Hanging Lake.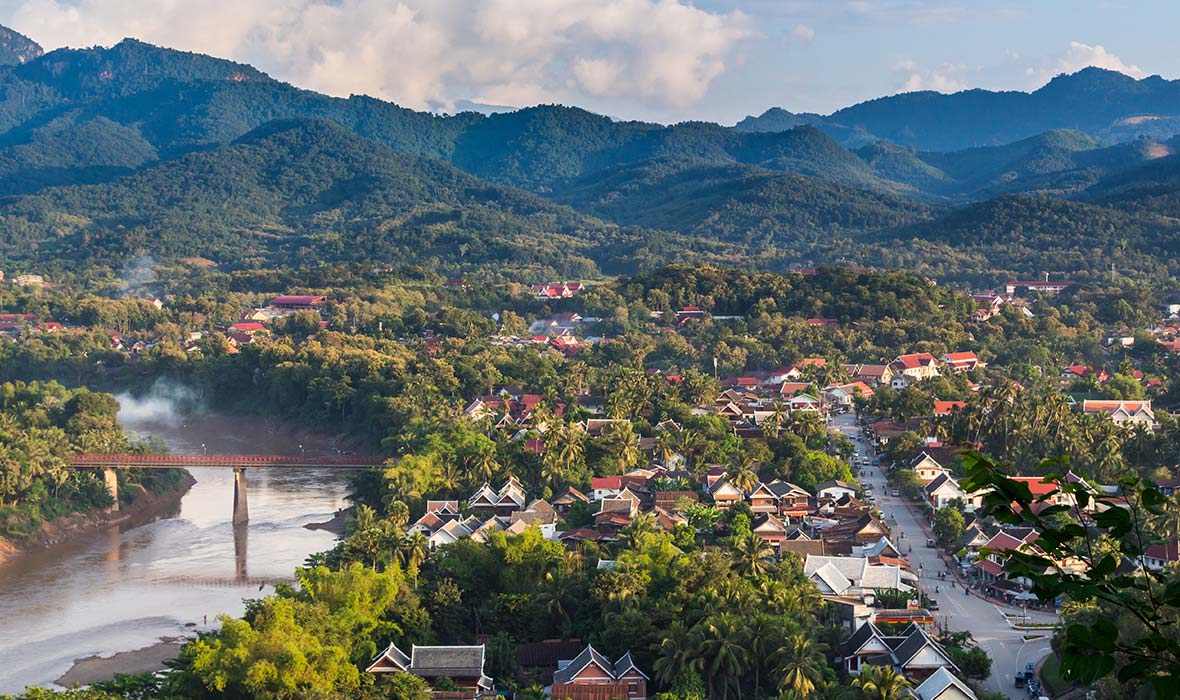 The final stop on the 16-day journey is Luang Prabang and a stay at Amantaka. A rising Southeast Asia destination, Luang Prabang is a UNESCO World Heritage city. Travelers here will have the chance to partake of ethical elephant experiences at MandaLao, visiting with elephants that have been rescued from the logging or tourist trades.
One of the most famous activities in Luang Prabang is that of tak bat, in which devotees offer alms to a procession of monks. Afterward, visitors will explore Pak Ou Caves – famed for housing more than 10,000 statues of the Buddha in a cavern overlooking the Mekong River – and the village of Ban Muang Khaeo. The final night of the journey includes a traditional Baci ceremony with special guest Prince Tiao Nithakong Somsanith.
Accommodations throughout the journey are from Aman, and all touring is organized by Remote Lands. Other extant Aman Private Jet Expeditions currently being offered by Remote Lands include the The Grandest Tour – Aman Private Jet Expedition 2020 from Japan to Italy and the Kyoto to Greece Aman Private Jet Expedition 2020.