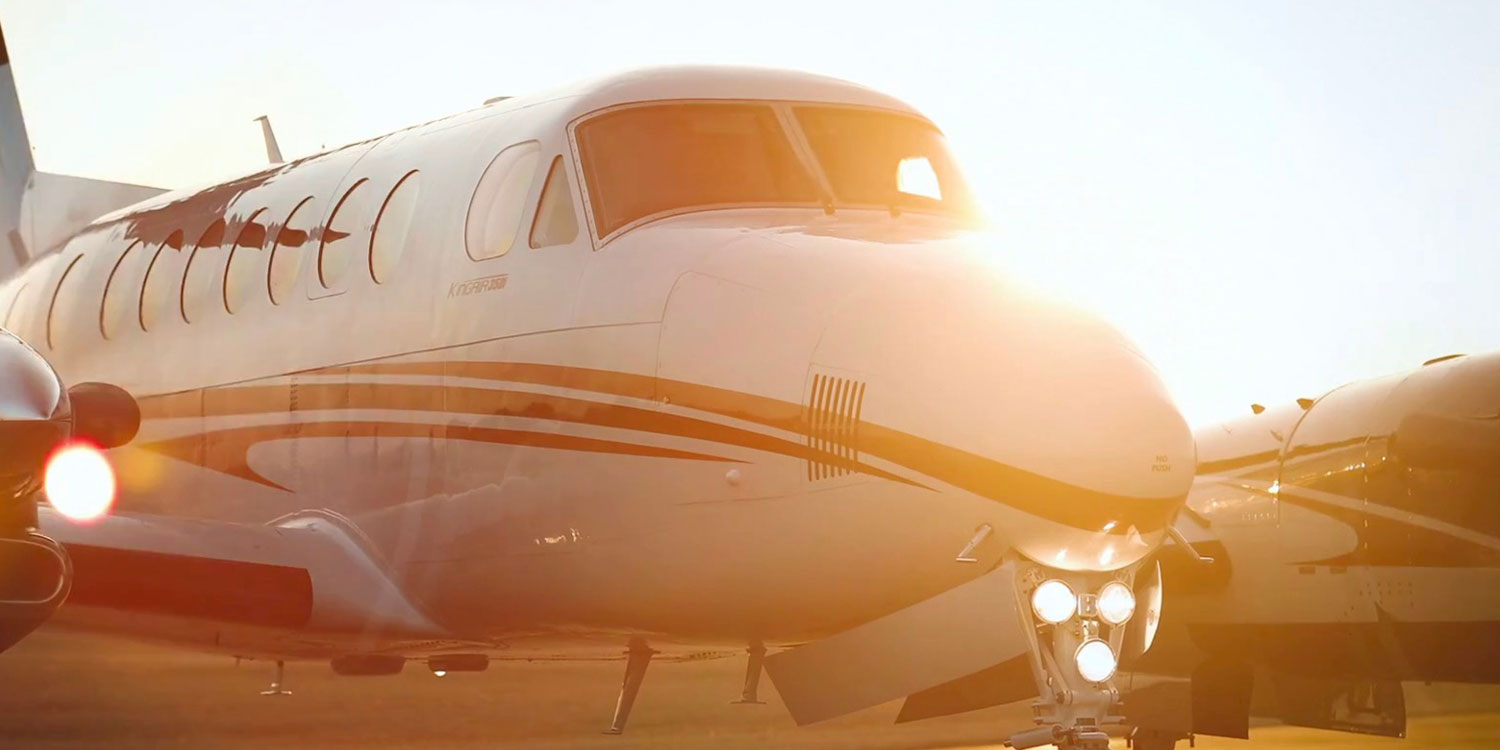 Flying privately has always had advantages — minimized travel times, increased efficiency at airports, greater comfort and privacy, personalized catering, and the ability to fly between destinations that lack nonstop commercial flights. Today, private jet travel has never been more popular. Depending on your party size, destinations, and travel needs, there is an aircraft for every type of Asia traveler. Whether it's an Airbus 318, Global Express 6000, Gulfstream 650, or a King Air turboprop, flying privately offers the ultimate in travel freedom. Remote Lands prides itself on designing your journey to meet your own needs, and here are some sample itineraries to inspire you.
Design Your Own Private Jet Journey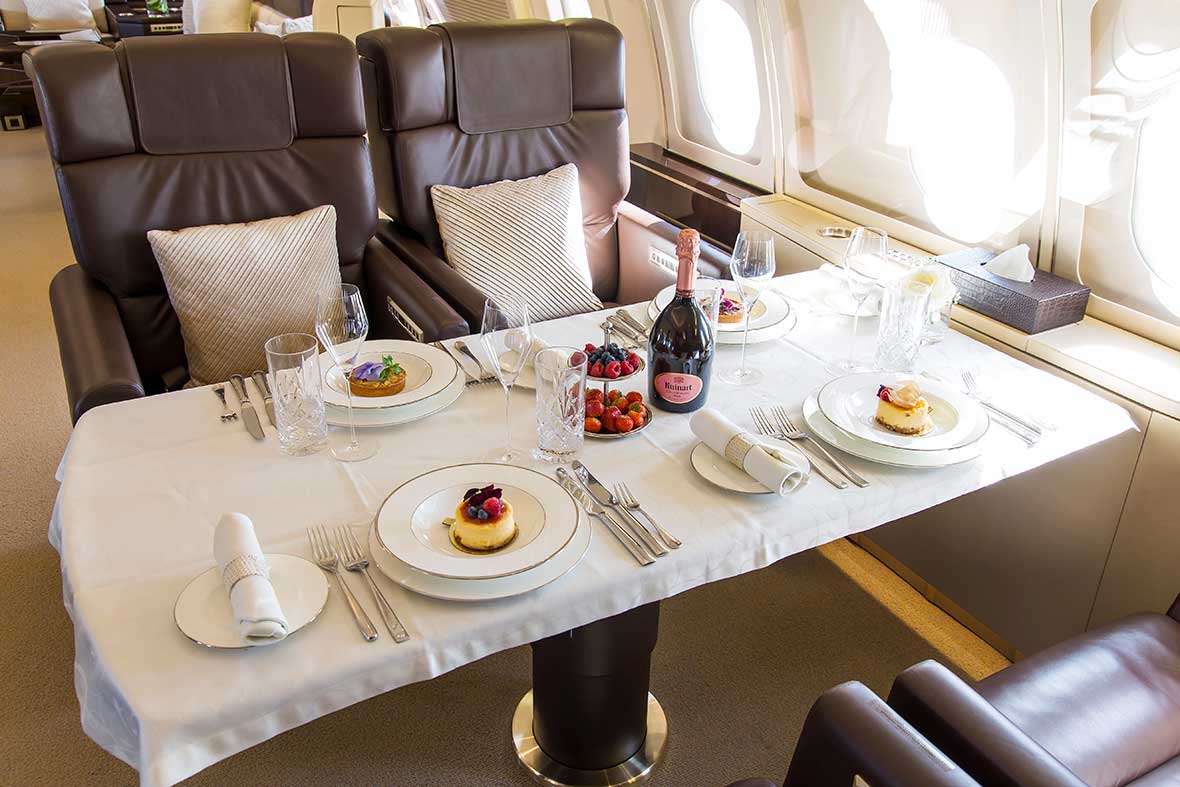 The Aman Jet Expeditions are the ultimate private jet journeys, with guests flying on a magnificent Airbus 318 jet and staying at the world's finest hotels and resorts. If you have your own group, you may opt to buy out the entire jet, or else create your own tailor-made itinerary on your preferred dates.
Based on your preferred seasons and pace of travel, we will help you decide which destinations and durations are ideal for you. We will work closely with you to learn about your interests, tastes, passions, and preferences, and suggest touring and special experiences that are perfect for you. Depending on your family or group size and target investment, we will recommend various jet models, hotels, and resorts for you to choose from.
Remote Lands will make all the arrangements, handle all the logistics and ensure that everything is smooth and seamless. All you have to do is show up — and we take care of the rest so you can enjoy every moment of your momentous journey.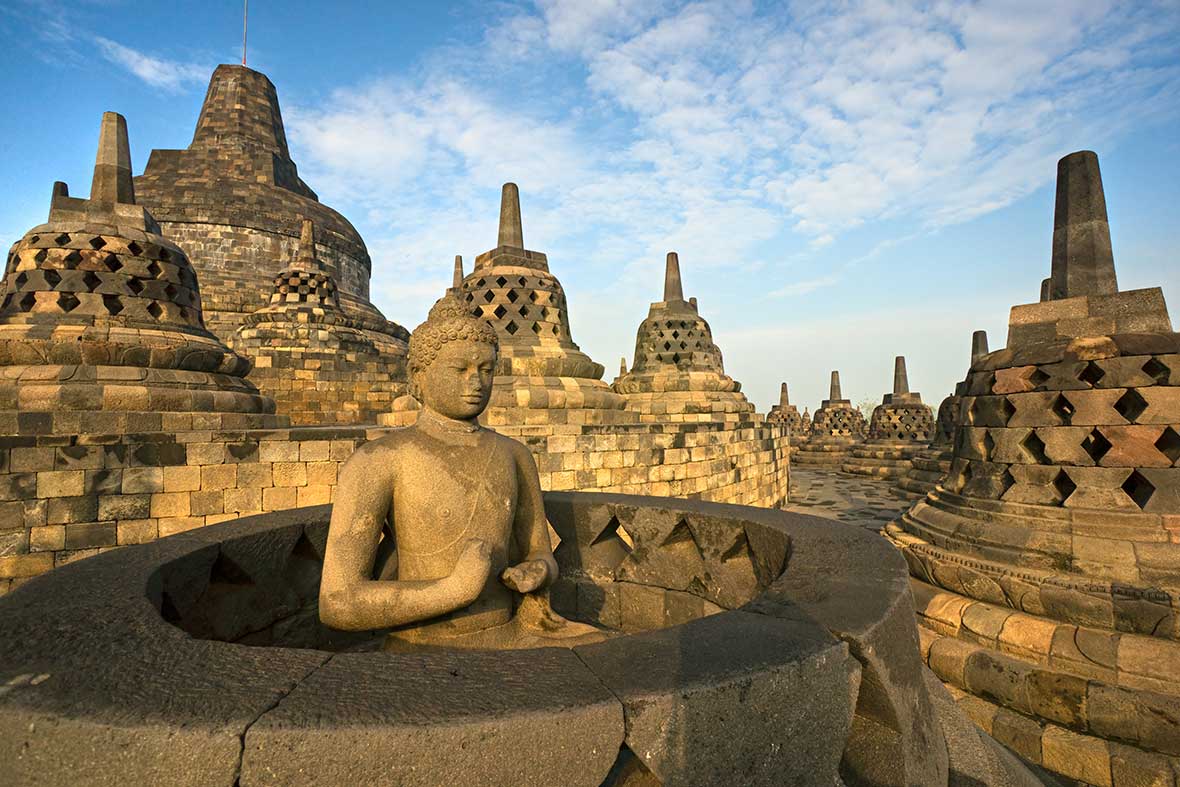 Borobudur – Borneo – Sulawesi – Bali – Komodo
Indonesia is one of the most fascinating regions of Southeast Asia, but what makes it truly special is the culture and history that make the 18,000 islands of Indonesia so dynamic. This 10-day tour allows visitors to travel from the comfort of a personal Beechcraft King Air Turboprop to ancient relics, hidden beaches, and abandoned kingdoms without having to deal with the hassle of long transit times.
Start off by marveling at Borobudur, the largest Buddhist temple complex on the globe and visiting Prambanan, a series of elaborate Hindu temples. Throughout the journey, travelers will stay in only the best hotels, but the best of them all will be the Amanjiwo; the resort offers unspoiled views of the Borobudur wonder of the world and the fertile paddyfields over Kedu Plain.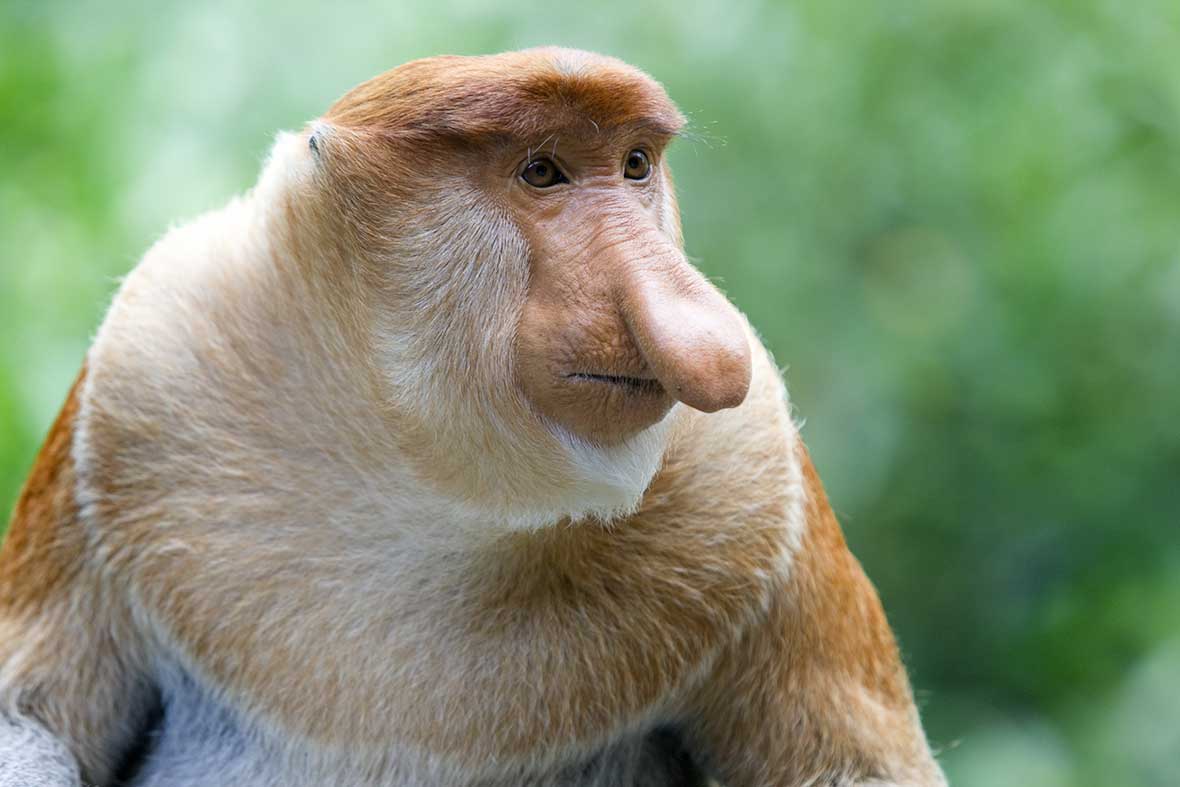 Next, fly to Pangkalan Bun and Borneo to stop at Camp Leakey, a famous orangutan research and rehabilitation center where travelers will find exotic orangutans in their natural habitat. In Torajaland, visitors will find lush rice terraces, misty mountains, and a village famous for its macabre culture.
Then, it's off to Indonesian rituals at Kete Kesu and the mighty Komodo dragon at Komodo National Park. Finish your travels on the famed island of Bali and take a stroll through the gorgeous Water Palace or hike through the ancient Elephant Cave to see Buddhist remnants and antique statues.
Southeast Asia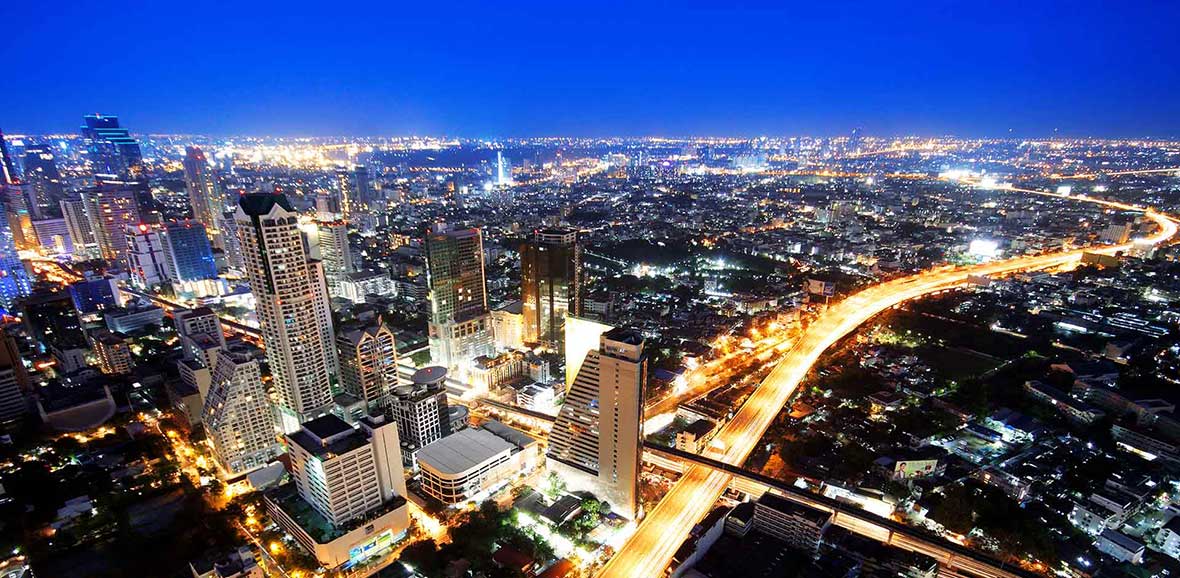 Thailand – Cambodia – Laos – Vietnam
Travel to Southeast Asia's most famous and remote locations by private aircraft, flying in your own private jet and helicopter to explore the region in comfort and style. From the bustling streets of booming Bangkok, to the quiet heights of Vietnam's Sapa, experience history, culture, and tradition for 15 days of adventure.
Bangkok makes for an ideal first stop, an urban wonderland of food, history, and activities. Travelers can choose from a galaxy of five-star hotels in Thailand's capital, but the best might be The Siam on the Chaophraya River.
Then, travelers can hop on their private jet to Siem Reap. While this is a jumping off point for a number of amazing experiences in Cambodia, the first on everyone's mind is Angkor Wat. Beyond that, travelers will wine and dine in exclusivity with a private meal in a 12th century Hindu Temple.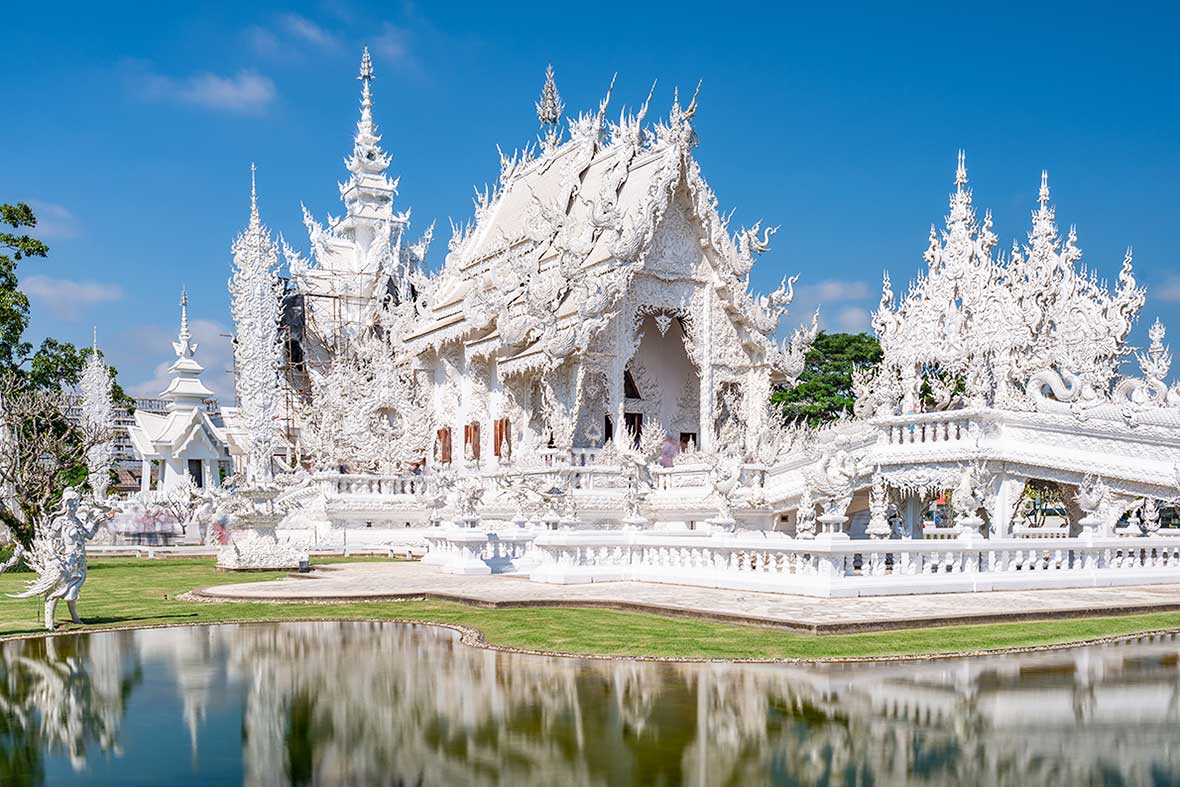 Then, it's off to Laos, specifically Pakse, which may not be that well known among international travelers, but that's part of the benefit of flying privately, a way to see this southern gem in Southern Laos without the hassle. Next is a far more famous destination, Luang Prabang, a Unesco World Heritage site on the charming banks of the Mekong.
Once again, hop aboard your jet for the rice fields and peace of Sapa and Hanoi, before heading back to Thailand for one last stop: Chiang Rai. Staying at the Anantara Golden Triangle Elephant Camp and Resort, travelers can take Thai cooking class, enjoy ethical elephant experiences, or take a ride through the surrounding jungle.
India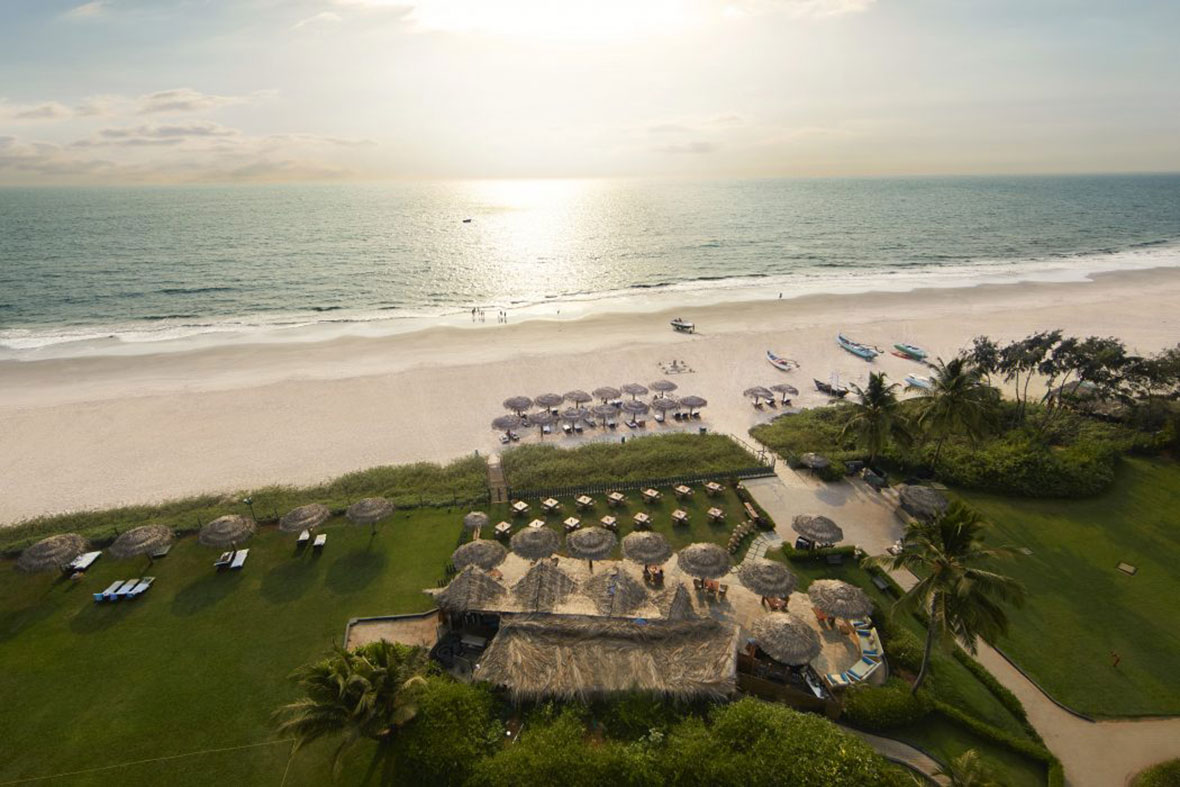 Kerala – Mysore – Hyderabad – Goa
After a tough year, India promises to return as one of Asia's most prized travel destinations, and, when seen by private jet, the subcontinent really comes alive. Kerala is one of the most iconoclastic regions of southern India with culture — and a cuisine — all to itself and a history of both Christianity and Communism. After flying into the bustling boatyards of Cochin, travelers boat the backwaters gently cruise past lush mangrove forests, coconut groves, and birdlife.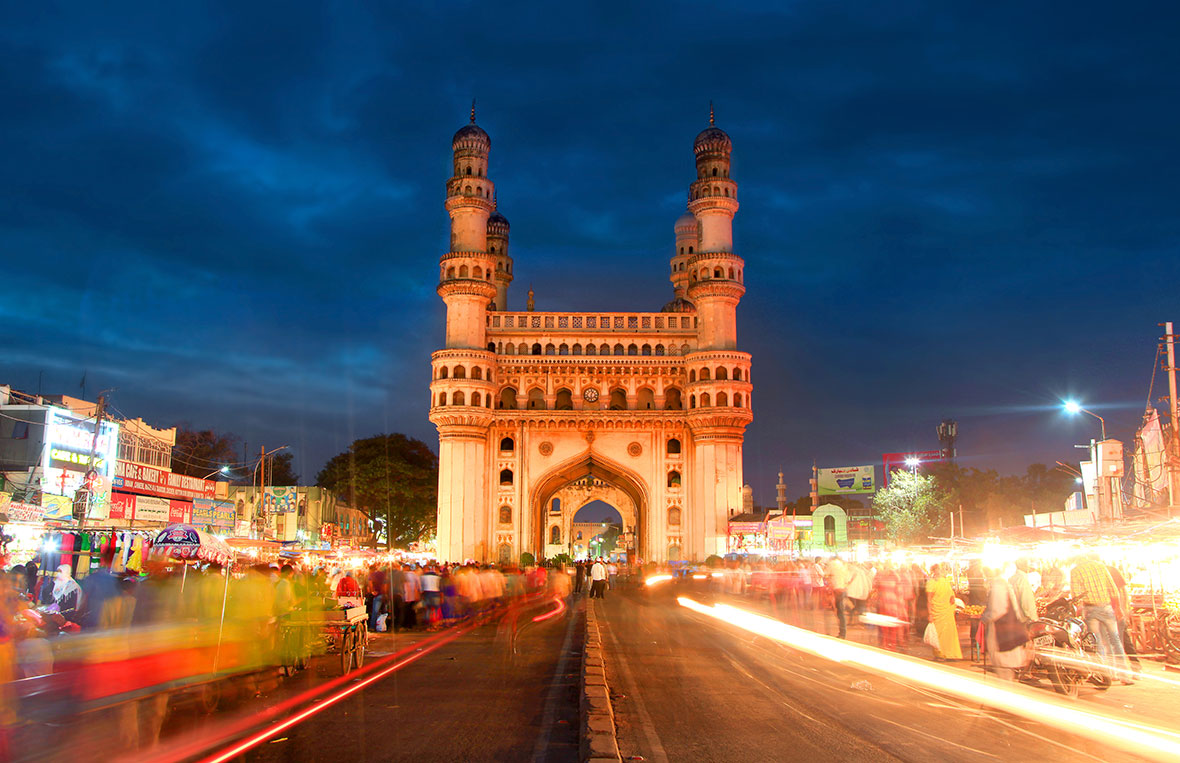 Then, it's time for a little luxury learning in Mysore for silkweaving before heading to the history hotbed of Hyderabad. Here travelers will find haunted temples and an ancient city as they stay at the opulent Taj Faluknama Palace. Built in the 19th century as a guesthouse for visiting dignitaries, the Faluknama was once one of India's finest palaces; today, it is one of the country's most luxurious hotels, with local artifacts, Italian marble, and fixtures, and fittings from around the globe.
The last stop on this private jet journey through India should be Goa. Long the final port of call for travelers and foreigners the world over, the eclectic shores of Goa are also home to the Taj Exotica Goa, set amidst fifty-six acres of lush gardens. Here, you can end your journey with cocktails and quiet at one of India's most famous beach destinations.