Wellness retreats can be the perfect way to cleanse and detoxify the mind, body, and soul. Daily meditation, yoga, and exercise, combined with gourmet health food, luxurious surroundings, and exquisite spa treatments to clear the body of blockages, are made all the better when they can be enjoyed in a breathtaking setting. Asia is home to numerous wellness retreats that boast world-class facilities, and benefit from the region's ancient medicinal secrets. Our favorite wellness retreats include Ananda in the Himalayas, Shambahala Estate, Four Seasons Resort Maldives at Landa Giravaaru, Kamalaya, and Chiva Som. Below, we'll tell you why we like them so much.
ANANDA IN THE HIMALAYAS – INDIA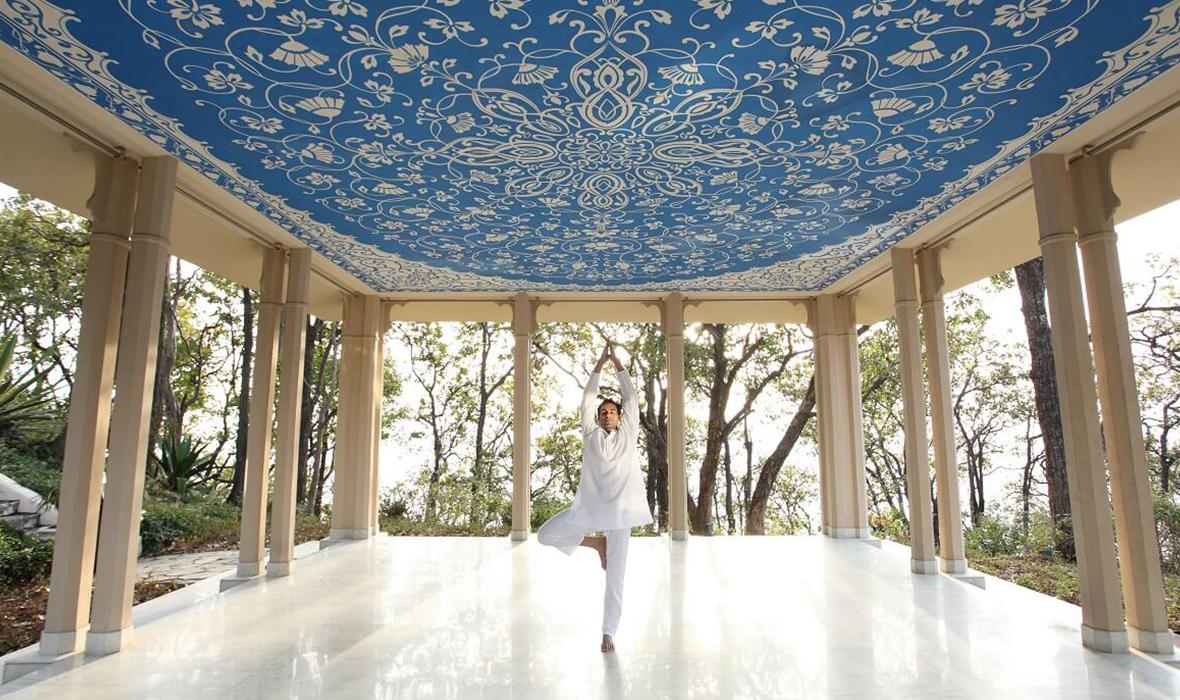 Nestled in the foothills of the Himalayas surrounded by the lush Sal forests, in the world's yoga capital of Rishikesh, this wellness-focused hotel could not be better-placed. This ayurvedic spa resort abides by a holistic philosophy founded in ancient India that focuses on balance, harmony, and peace for well-being that goes beyond the physical, bringing with it mental well-being as well. The completely restored Visceregal Palace, the main structure of the hotel, has been the temporary home to many of India's heads of state, and guests can expect similar VIP treatment from the moment they set foot in the hotel's regal reception. Guests may choose from 70 rooms in a variety of luxurious shapes and sizes, with views that span from the garden to the majestic mountainscape. As can be expected, the spa is the main focus here and, measuring 24,000 square feet, it's hard to miss. Guests can pour over a catalog up of over 80 treatments to find the ones that best suit their needs. Also part of the holistic experience are the resort's many healthy restaurants, which offer highly-customized dining experiences, based on the needs of guests' individual body types.
COMO SHAMBHALA ESTATE – INDONESIA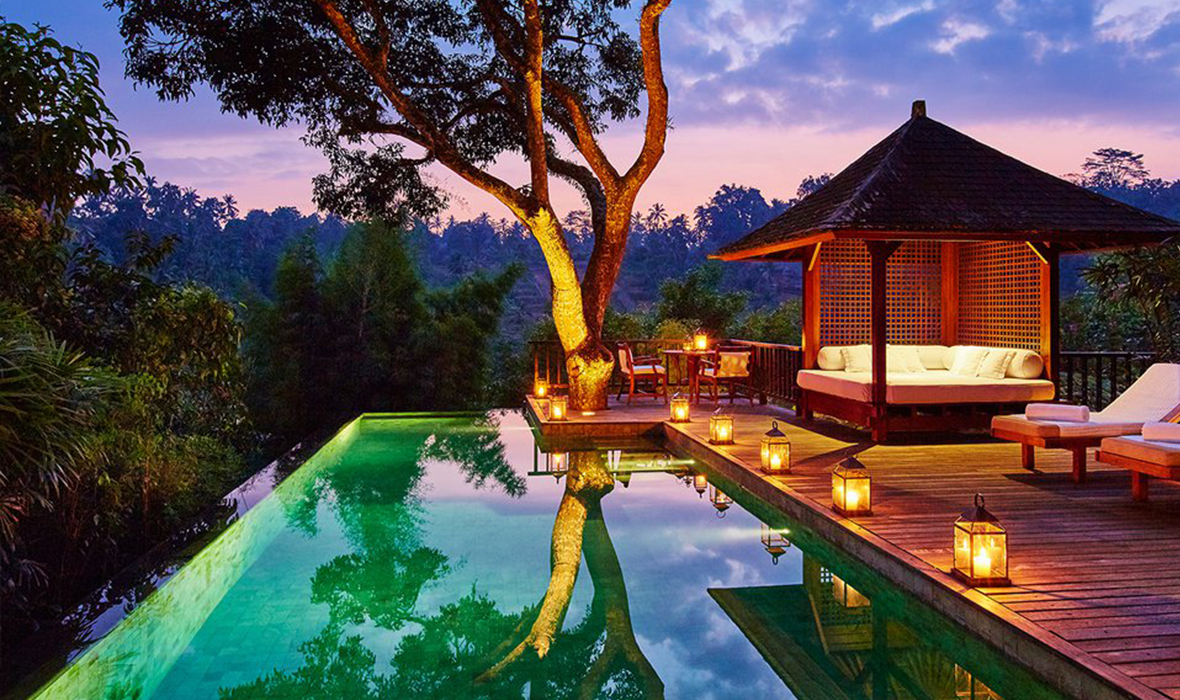 This self-proclaimed 'Retreat for Change' is located in Bali's cultural heart of Ubud, surrounded by rice paddies and the exquisitely fresh Bali air. What we love about it in particular is the team of healing experts on-site, from a resident dietitian, yoga teacher, ayurvedic master, and more, on hand to guide guests through their total healing experience. Surrounded by gifts of nature like forest-blanketed mountains and a winding river, guests can get back in touch with Mother Earth, while still enjoying the plush comforts of a five-star hotel. The hotel also offers its own treats, including a state-of-the-art gym, tennis courts, a jungle gym, yoga studios, and a library. Three restaurants serve up healthy dishes made with locally-sourced ingredients, including the spellbinding Kudus House, dishing out fresh Indonesian fare in a 19th-century Javanese-style villa.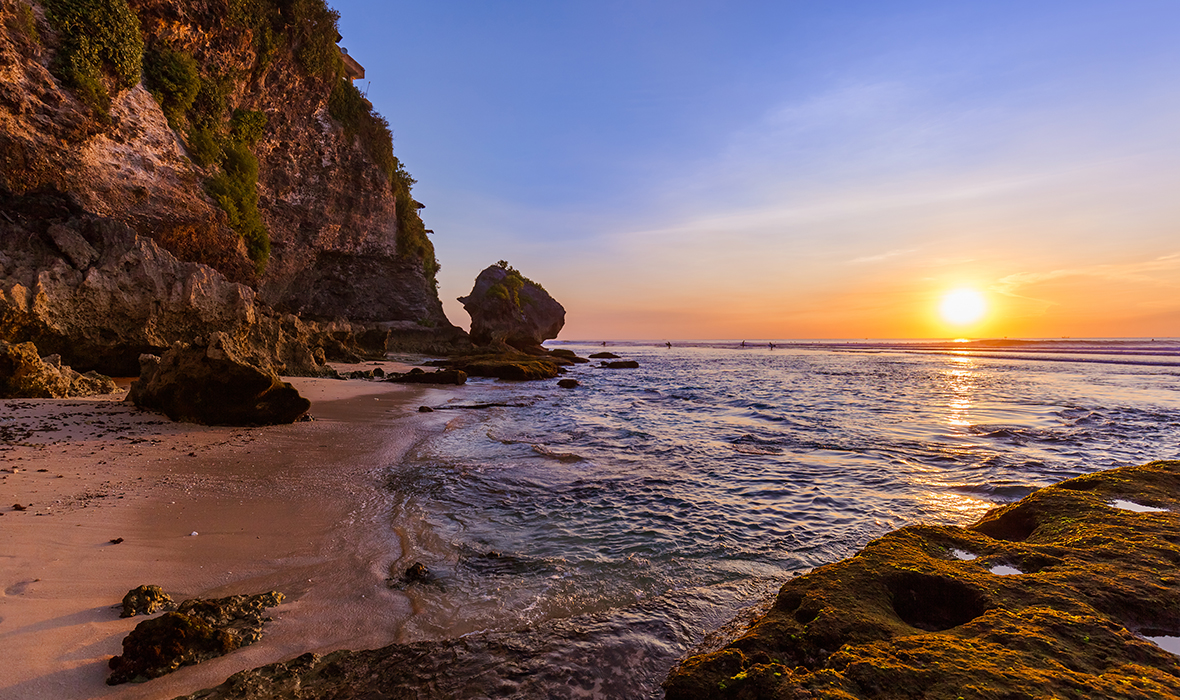 FOUR SEASONS RESORT MALDIVES AT LANDA GIRAVAARU – MALDIVES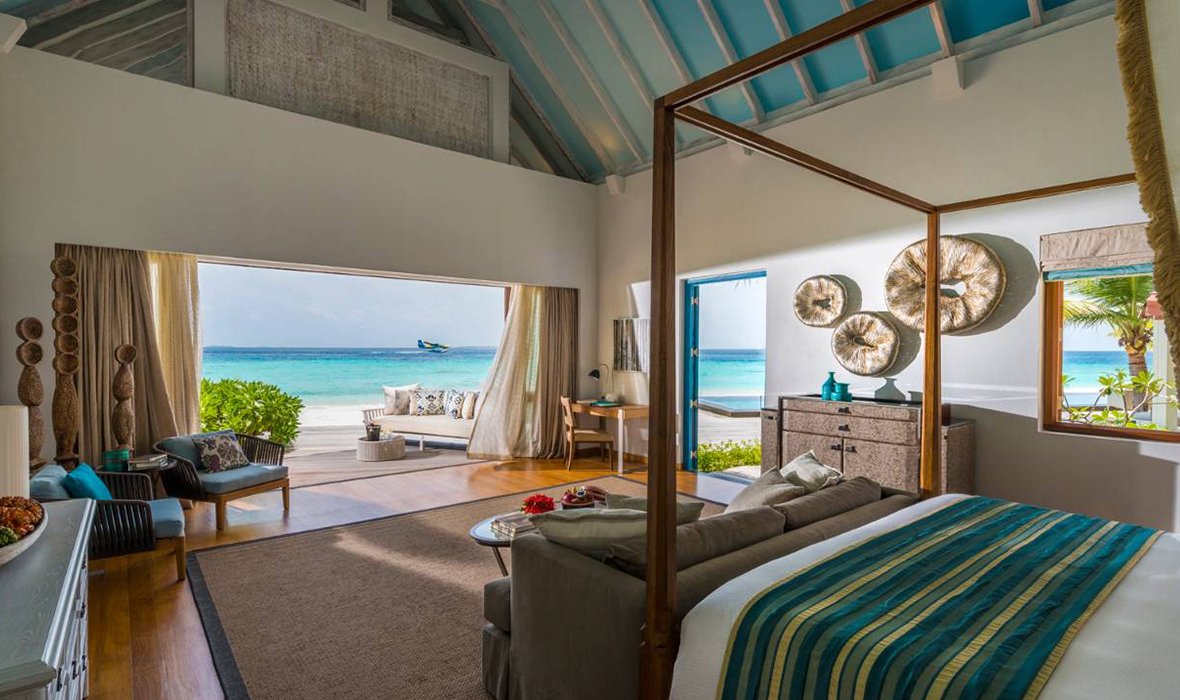 For the ultimate island wellness escape, this retreat by the Four Seasons in the Maldives is a must-try. This medically-accredited resort is set within its own herbal garden, which not only creates an Eden-like healing experience, but is also incorporated into the ayurvedic treatments and meals provided by the hotel. Guests can spend some time learning about how these herbs heal the body at the on-site Ayurvedic Pharmacy. A variety of all-inclusive packages are available, and guests can enjoy a range of indulgent treatments at the spa, from massages, to acupuncture,  facials, and manicure/ pedicures. Yoga classes here are private, with guests being delicately guided through their bends and stretches on a stunning over-water platform.
KAMALAYA WELLNESS SANCTUARY – THAILAND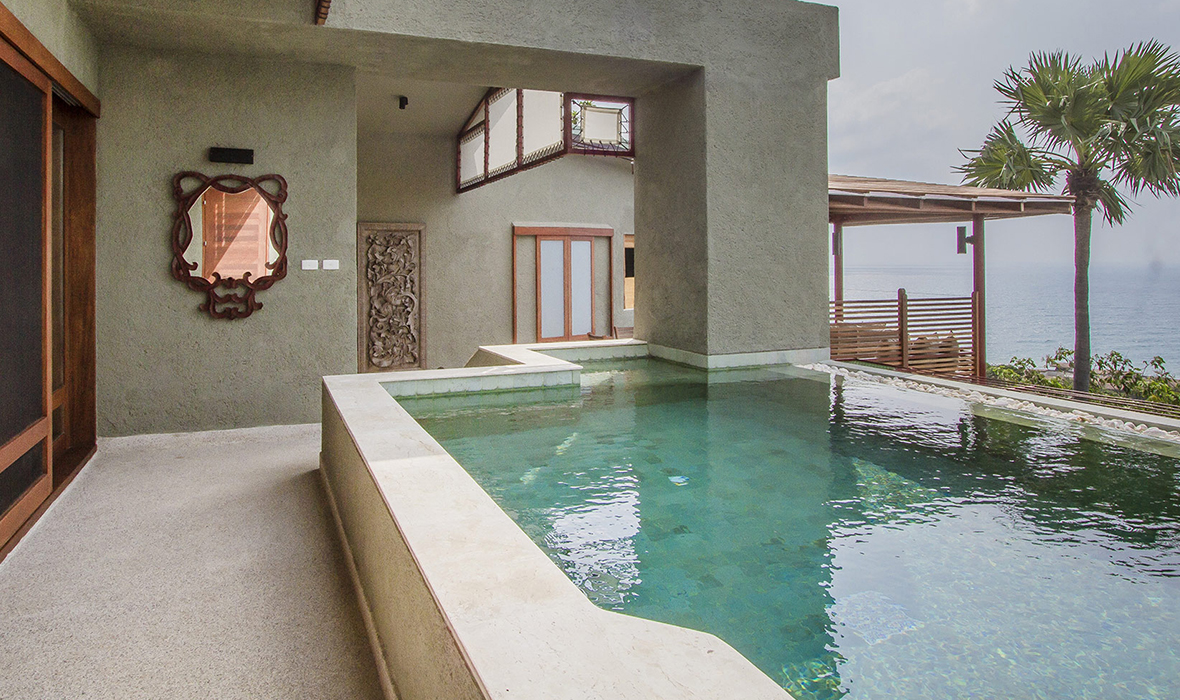 Its name translating directly as 'Lotus Realm', Kamalaya is is a truly special spiritual retreat on the tropical island of Koh Samui in the Gulf of Thailand. Perhaps it is its location, centered around a cave once held sacred by Buddhist monks as a place of meditation. The retreat features wellness programs that cater to a variety of ailments now common in the hectic western world, from weight loss to relief from burn out. Rooms and suites are cozy, with natural furnishings and stylish-yet-minimalist touches.There are a slew of complimentary holistic activities that guests can participate in, from morning power walks to healthy cuisine cooking classes, suspension exercises, and even NLP training. This wellness retreat has taken home quite a few awards, including the World Spa & Wellness award 2014, Spafinder Readers' Choice Award 2013, and Spa Retreat of the Year by AsiaSpa Awards 2012.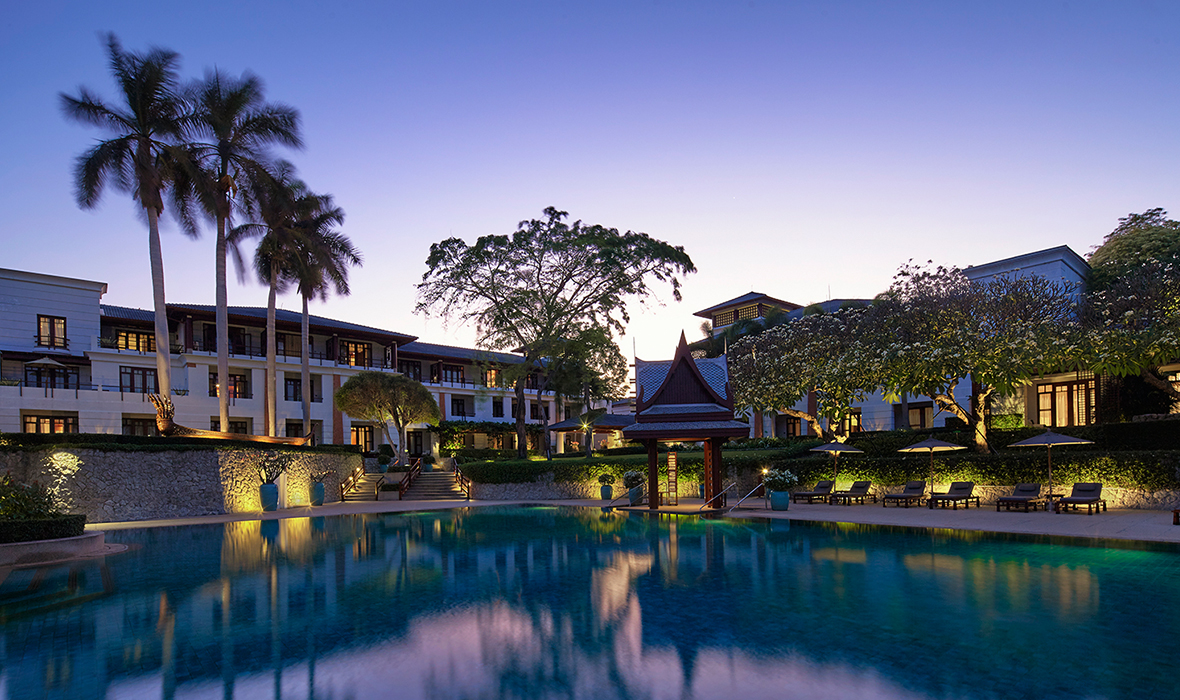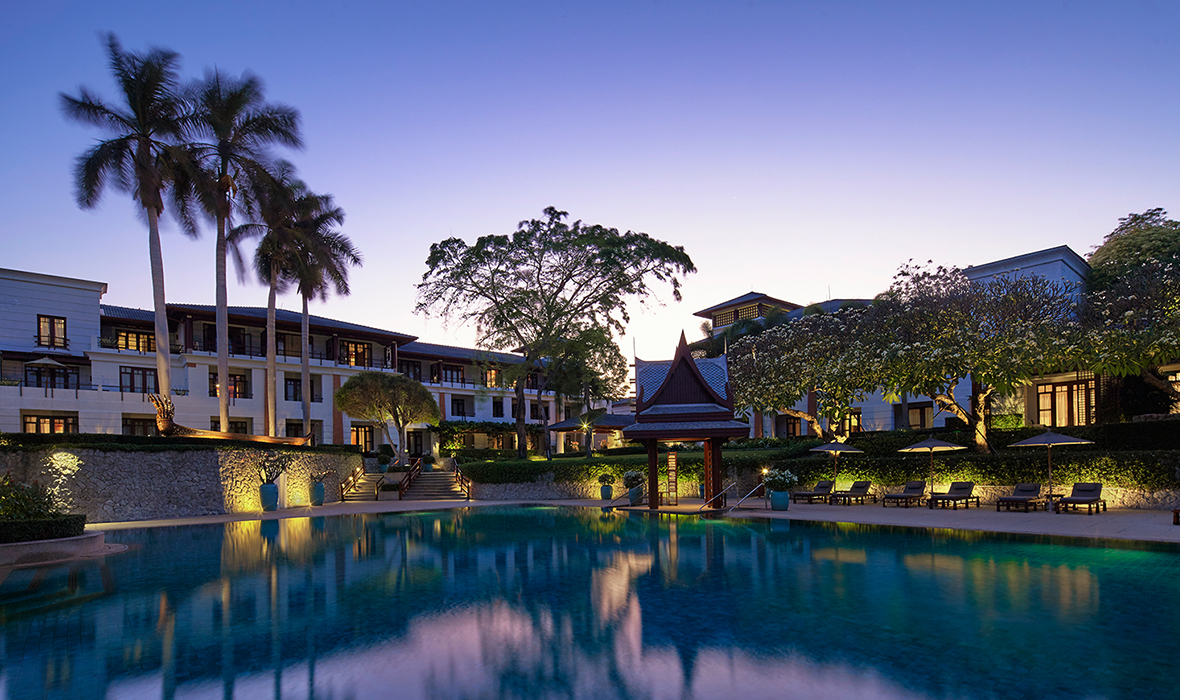 Located in the regal Thai beach escape of Hua Hin, Chiva Som has been encouraging guests to live in the moment for the past 20 years. The beachfront health resort is situated on seven acres of lush tropical gardens, and features 58 luxurious suites for guests who want to detox in style. Guests are led onto a path towards greater well-being and vitality through a series of programs, including physiotherapy, and ancient therapies combined with Western techniques. All programs are personalized for the individual's needs. Guests can further their inner development by indulging at the resort's spa, which features Water Therapy suites, as well as advanced therapies performed by highly-trained professionals. What's more, Chiva Som has been consistently recognized as one of the best wellness retreats in the world, by the likes of big names like Conde Nast, Travel + Leisure, among others.