Example Itinerary
Spiritual Japan:The Path of Pilgrims
The Kumano Kodo Pilgrimage, which for over a millennium has been integral to the country's different religious communities, is as sacred to Shinto as it is to followers of Buddha. During your stay you will see the three Grand Shrines of Kumano Hongu, Kumano Hayatama and Kumano Nachi, in an area dotted with the steaming, bubbling Japanese hot-springs - known locally as onsen. Each night you will stay in either a luxurious hotel or in the serene surroundings of Shukubo (guest rooms provided by monks for temple guests and pilgrims). The trail is of such cultural importance that in 2004, UNESCO registered the Kumano Kodo Pilgrimage as part of "Sacred Sites and Pilgrimage Routes in the Kii Mountain Range", and is an experience to be savored whichever way your spiritual leanings lie.
This itinerary is an example. It's designed to inspire you and provide you with thoughtfully curated ideas. You can choose to do this exact itinerary or completely personalize it. All trips are 100% bespoke.
Highlights
• Hiking: The 1,000-year-old Kumano Kodo Trails are a sacred network of pilgrimage trails that link some of Japan's most important spiritual sites.
• Onsen: Revive weary hiker's muscles in the soothing waters of the region's mineral-rich hot springs.
• Temple Stay: Overnight in a shukubo (temple lodging) to experience the daily life of a monk; eating shojin ryori (vegetarian food), attending dawn prayers and meditating in the gardens.
Day-by-Day
Day 1
Kumano
Touch down at Shirahama airport for your transfer to the Hongu area, and a briefing session at the Kumano Hongu Heritage Center to learn the details of the Kumano Kodo Pilgrimage. You will then head to Fujiya Ryokan, one of the most impressive accommodations in Kawayu Onsen, where you can reinvigorate your body and mind with a dip in the bubbles of the hot-spring bath, and relax in your choice of traditional or contemporary Japanese-styled interiors.
Day 2
Katsuura
Awake restored and refreshed, and drive out to Hosshinmon-oji - the entrance to the divine precincts of the Kumano Hongu Taisha. Passing through the gate acts as a metaphor for your re-birth as you enter the sacred regions and begin the four-mile trek to Kumano Hongu Taisha Grand Shrine; this is the most spiritually significant part of the pilgrimage. Take a boat or drive along the Kumano-gawa river, a UNESCO World Heritage Site, towards Shingu and see the second of the grand shrines. From here, go directly to Katsuura - and your lodgings for the night at Hotel Nakanoshima - located on its own private island just ten minutes from shore.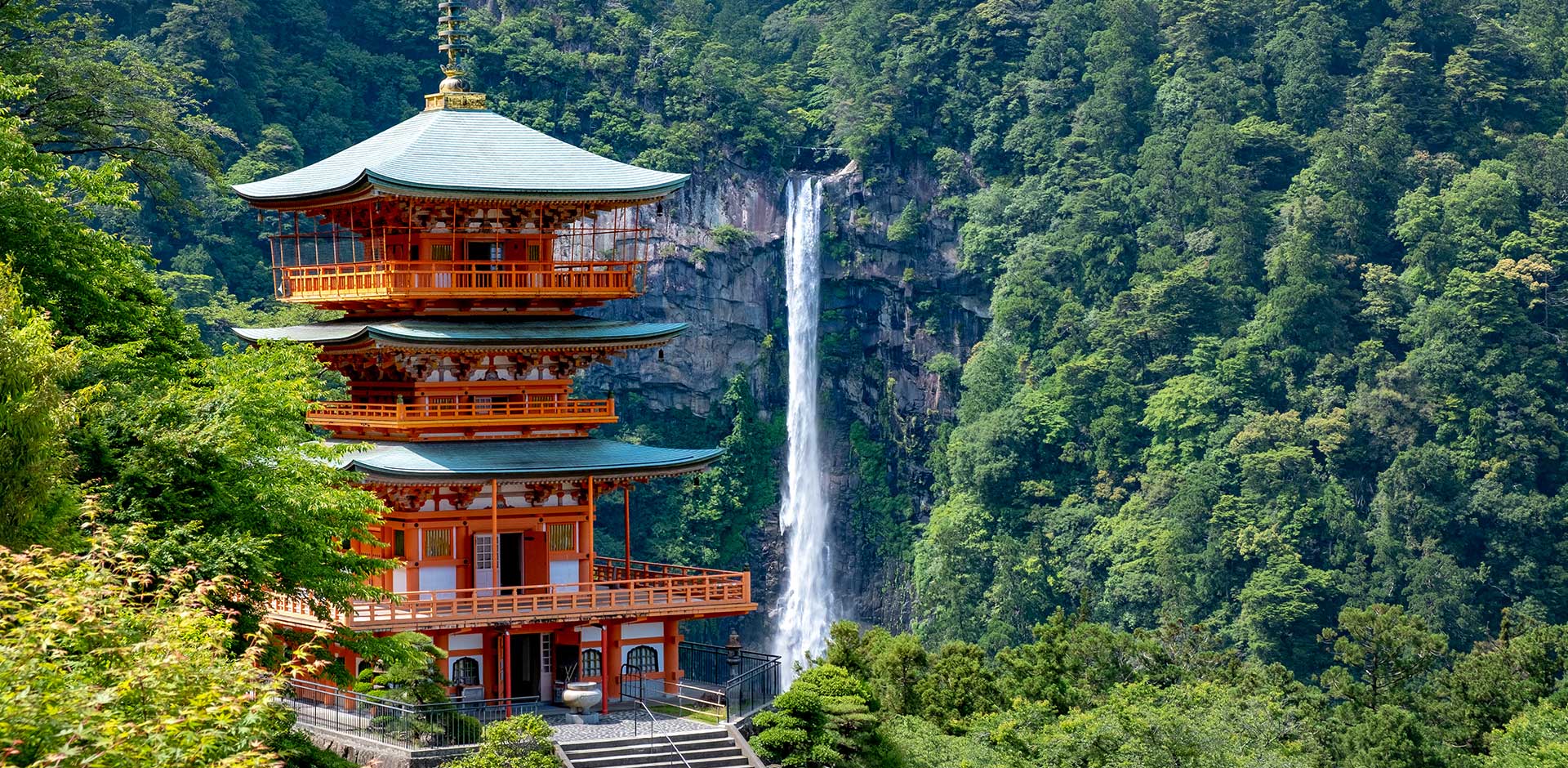 Day 3
Shirahama
Today starts with a short 30-minute drive to Nachi, home to Kumano Nachi Taisha, the third sacred shrine of your journey, and the crashing waters of the Nachi Falls. After lunch you will travel to Shirahama Onsen - one of the oldest hot springs in Japan - taking in dramatic views of the North Pacific as you drive along on the ocean road. These onsen appear like natural infinity pools, seeming to almost merge with the ocean as they create a one-of-a-kind setting, highly prized as a romantic setting for wedding proposals and honeymoons.
Day 4
Mt. Koya
Head out to Koyasan, just three hours from Shirahama, and arrive in time for lunch and an afternoon touring the local shrines of Mount Koya. Here you will pass through the Daimon (Great Gate) of the mountain to visit the temples of Danjo-garan, Okunoin and Kongobuji - noted for its modern Banryūtei rock garden; covering more than 25,180 square feet, it is Japan's largest example and features a representation of two dragons, created from over 140 artfully placed granite stones. Shukubo is available at all of these sites.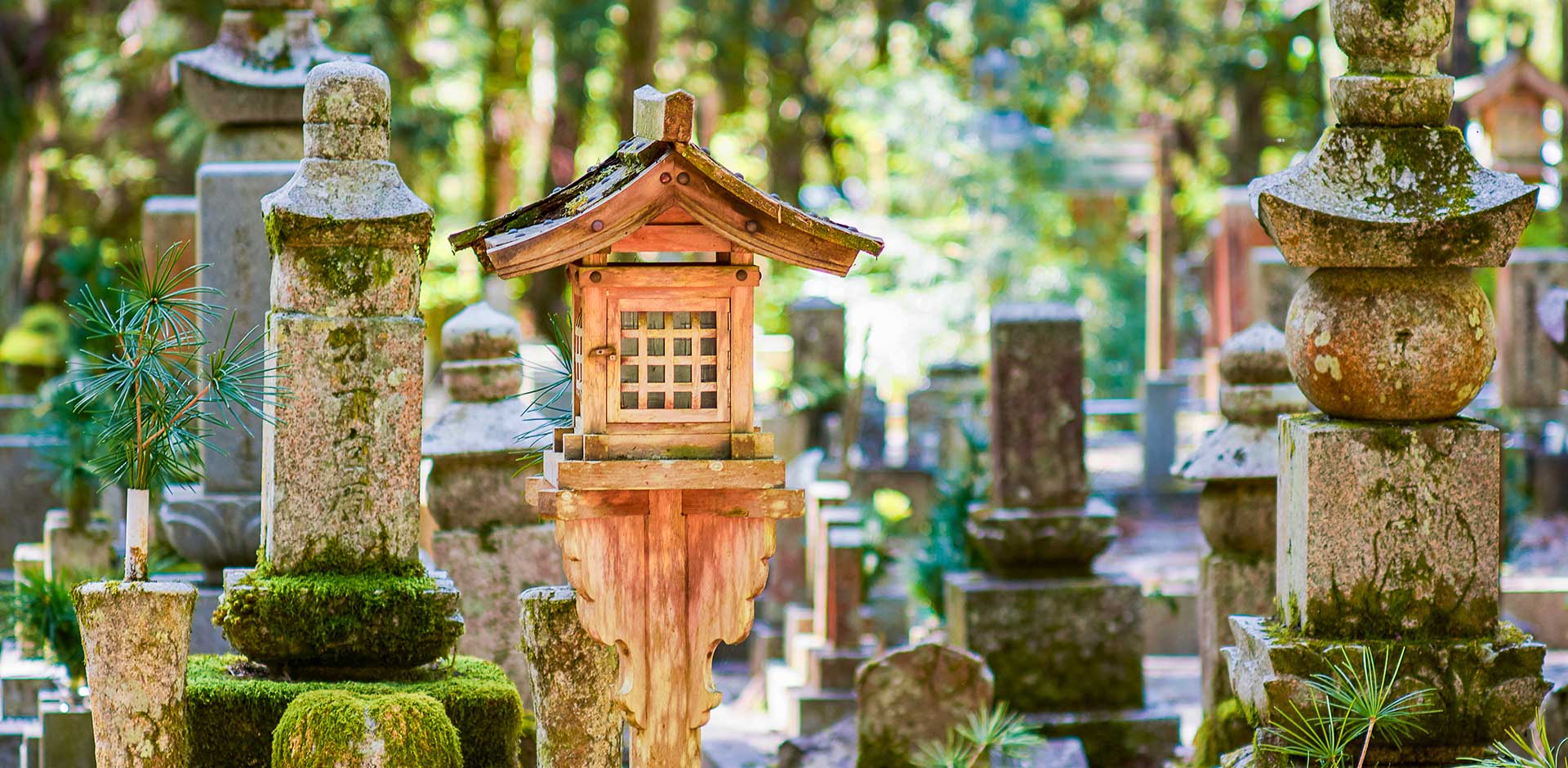 Day 5
Departure
Another early morning is recommended for your final day, in order to experience the Otsutome ceremony. This Buddhist dawn prayer service is the ideal way to end your stay on the mountain before checking out and making your way back to Osaka or Kyoto, and onto your next port of call.
TERMS AND CONDITIONS
Price is based on double or twin hotel room occupancy and includes accommodation, transfers, car/driver, English-speaking guide, activities and entrance fees, breakfasts and some casual lunches while touring. Flights and optional special activities will be quoted separately. Most personal expenses, including dinners, alcoholic beverages, spa treatments and gratuities can be paid on the spot while traveling. Prices may vary depending on season, choice of accommodation and other factors.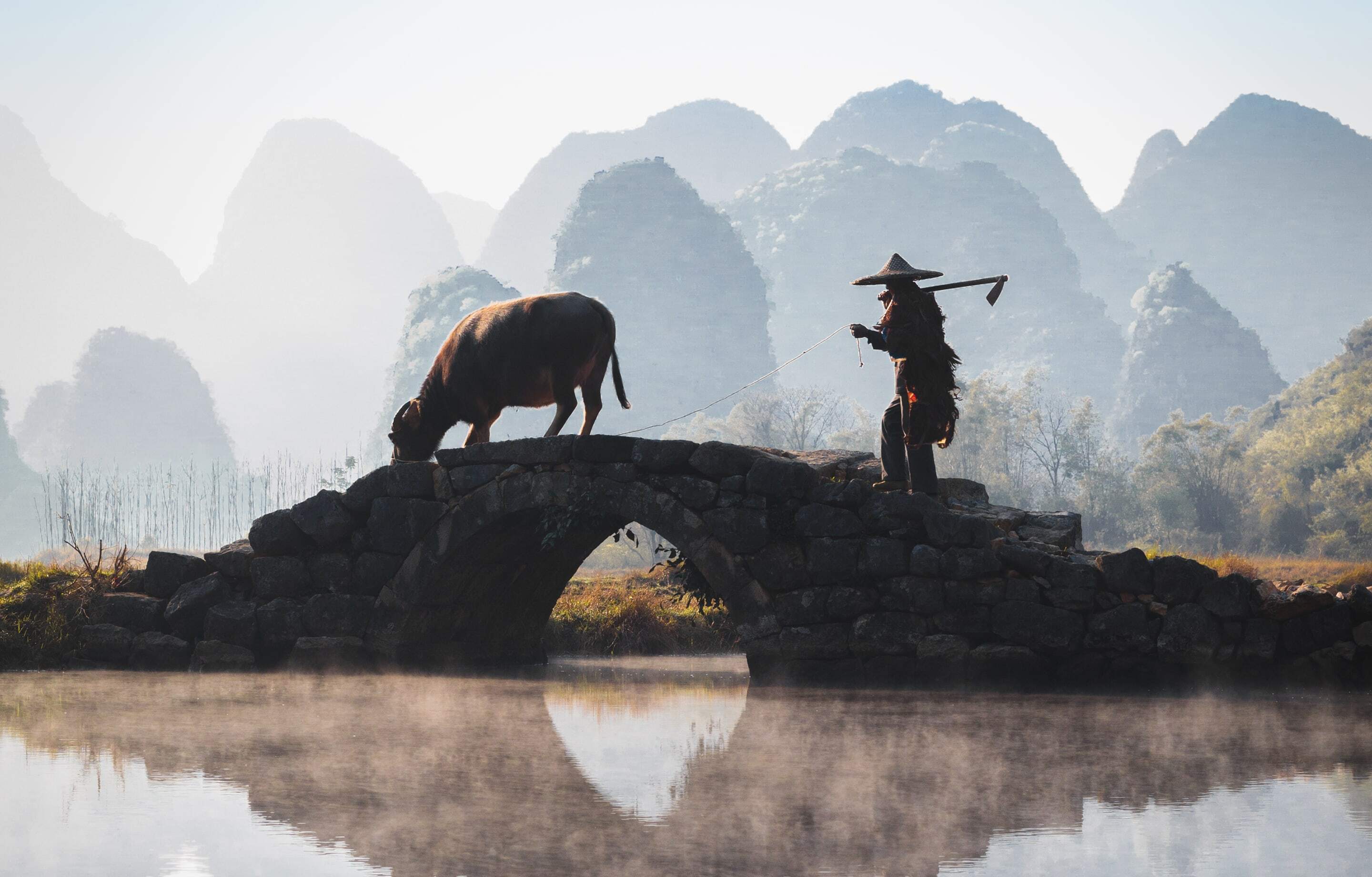 Why Remote Lands?
Exclusively Asia
With Remote Lands you'll travel with people who have made Asia the solitary focus of their own lifelong adventure. As our guest, you'll discover Asia on a journey that is completely, authentically your own, adapted from our own remarkable experiences and adventures over the years.
With Remote Lands you'll travel with people who have made Asia the solitary focus of their own lifelong adventure. As our guest, in the continent that our north American founders Catherine and Jay have adored and explored for decades, you'll discover Asia on a journey that is completely, authentically your own, adapted from our own remarkable experiences and adventures over the years.
Travelogues
An Asia-focused magazine brought to you by Remote Lands – a platform for adventure, luxury, and authenticity from experts and explorers around the continent.
What Others Say
Here is a small selection of the kind words our guests have said about us, as well as features by journalists and travel writers.
From the moment I happened upon the REMOTE LANDS website over a year ago, browsed the options, I knew that this would be well worth it. The entire staff is nothing less than professional with service that made us feel like royals.
This was truly the trip of a lifetime. Magical destinations, the most luxurious hotels in the world, and the most wonderful travel companions we could've wished for. We were treated like family everywhere we went and we have 14 new best friends.
We have used some of the top rated travel specialists all over the world and, without question, Catherine Heald and Remote Lands are at the very top of the list!